Antwerp-based brand Honest By and Paris-based Y/Project collaborated on a limited edition capsule collection – Honest By Y/Project. A 6-piece genderless and seasonless collection is made in France with Global Organic Textile Standard certified materials and responsible manufacturing processes.
Ater designing its first collection in 2012, Y/Project creative director Glenn Martens returns to Honest By for the latest collaboration. Six styles from the Y/Project archive, are chosen by Honest By creative director Bruno Pieters, and are reproduced in fabrics certified by the Global Organic Textile Standard (GOTS).
Previous Honest By collaborations include Amelie Pichard + Pamela Anderson, Calla, Rombaut, and Nicolas Andreas Taralis.
Y/Project is a very honest brand already. He's built his team with a whole new generation of people. Very faithful, very loyal. He has the ability to take the best of what is offered to him and make it his own. Glenn always appreciated what I was doing and was interested in it so is now already very conscious of the environment. Already for SS18 there was no leather in the show. – Bruno Pieters on Y/Project
I have followed Honest By since it launched. To me it has always been one of the most ground-breaking luxury brands in the industry. A lot of young, so called 'hype brands' are claiming they want to change fashion or break the industry. But only Honest By has challenged its core and has addressed that which really matters. – Glenn Martens on Honest By
The collection is now available at www.honestby.com
Discover the campaign after the jump: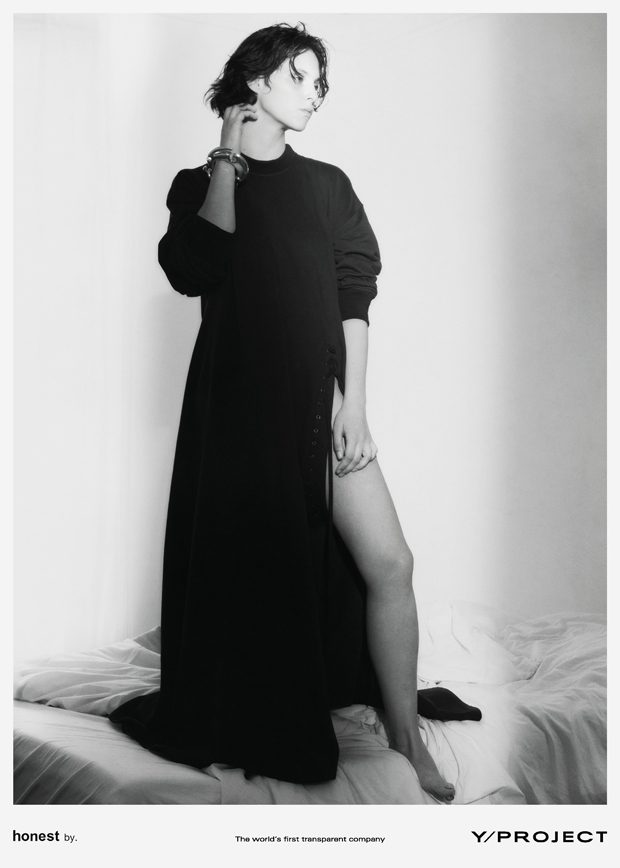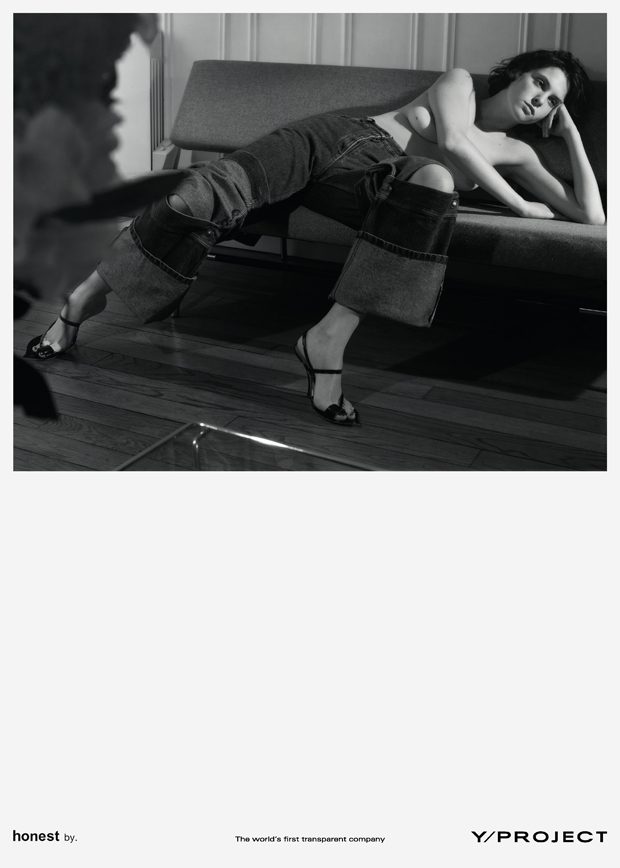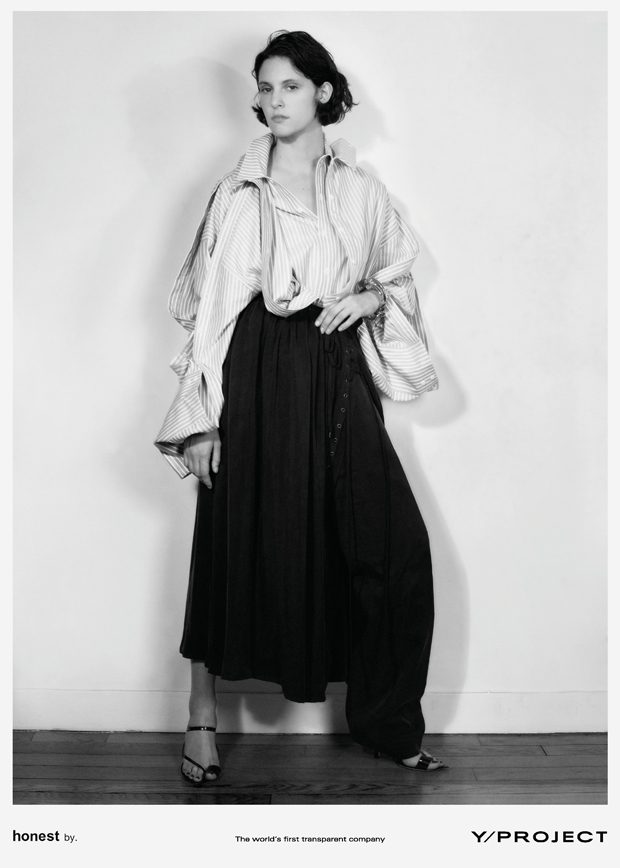 Images by French photographer Arnaud Lajeunie