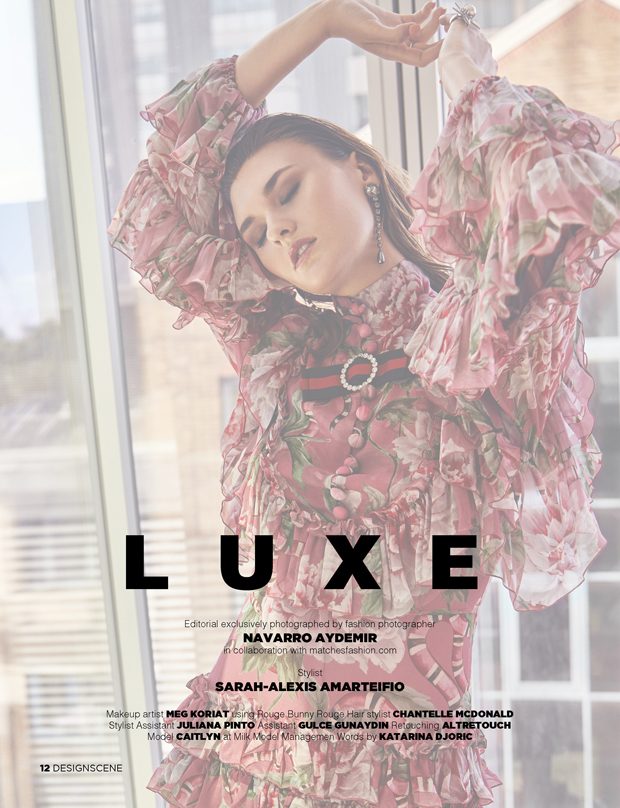 The best of Fall Winter 2017 dresses photographed by Fashion Photographer NAVARRO AYDEMIR for DESIGN SCENE Issue 18 (out now) in collaboration with MATCHESFASHION. In charge of the styling was fashion stylist Sarah-Alexis Amarteifio who selected stand out collection pieces from the likes of Gucci, Dolce & Gabbana, Erdem and Alexander McQueen to name a few.
Along with the images our Fashion Features Editor Katarina Djoric prepared our latest style guide, scroll down for more. 
THE BOHEMIAN GODDESS
A womenswear style to never go out of fashion, while never taking the spotlight, is most definitely the ever recurring boho-chic. The bohemian style has been part of womenswear collections for countless seasons, it an essential link in collections for numerous fashion houses. The sentiment of boho became popular in the late 1960s, often connected to the hippie movement, and ever since it is continuously called upon as an irreplaceable source of inspiration.
The main boho features are natural colors, floral patterns, ethnic inspired prints and colour patterns, as well as an escape to multiple layers and never-ending ruffles.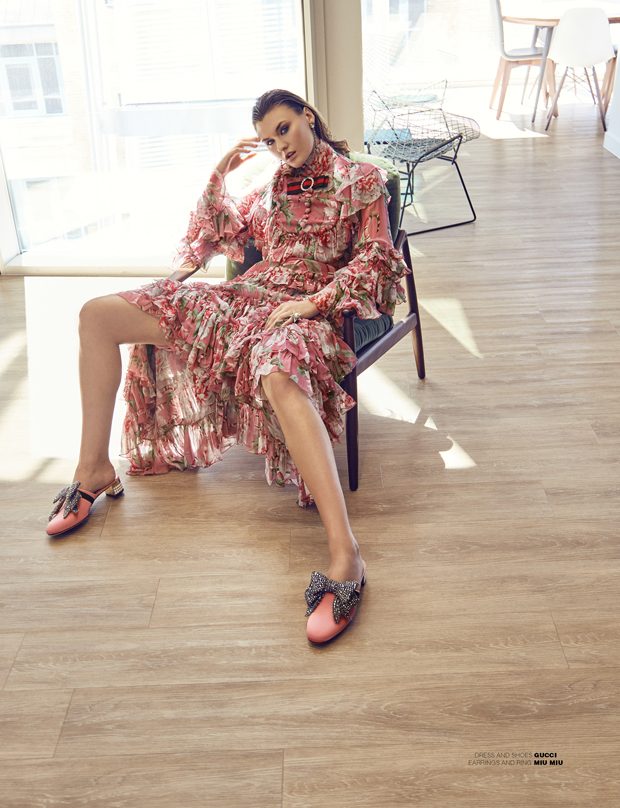 Each print has a different tale to tell. This ruffled silk-georgette gown from Gucci will enliven even the darkest of Autumn days. Simply slip on a pair of embellished satin mules for a comfort but strong attitude.
Find this Gucci dress on MATCHESFASHION.COM (£5,166)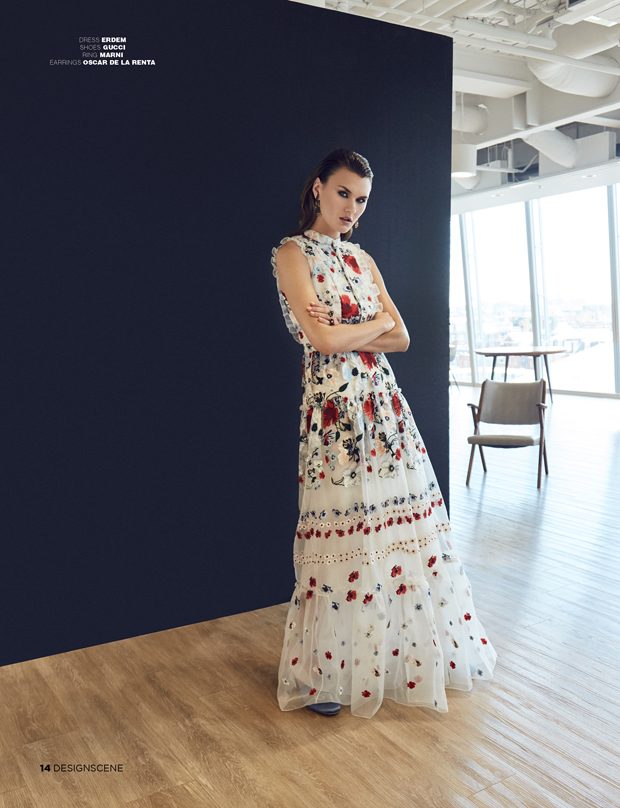 Known for his vibrant prints and detailed craftsmanship, Erdem is synonymous with versatile yet powerful femininity. Stand out from the crowd in this scarlet floral-embroidered silk-organza gown from the designer's pre-fall collection.
Find this Erdem dress on MATCHESFASHION.COM (£4,083)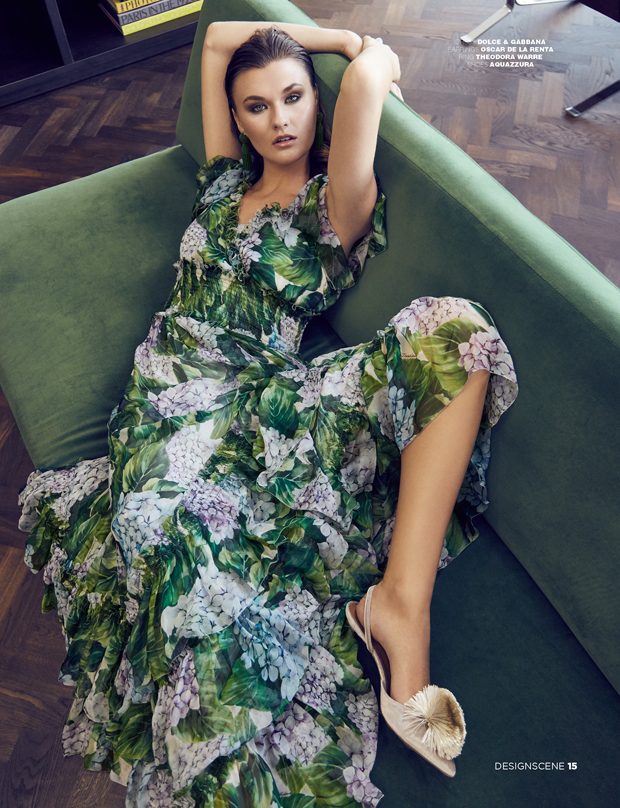 With boho style it's all about comfort. Pair the Hydrangea-print gown from Dolce & Gabbana with pointed Aquazzura flats to nail this look.
Find this Dolce & Gabbana dress on MATCHESFASHION.COM (£3,001)
MINIMALIST ELEGANCE
Simple modern eveningwear projects a cool confidence and the impression that the wearer is not seeking for any kind of extra attention. Get back to basics with a focus on sleek lines and elegant fabrics. Achieve an elegant yet minimalist look by wearing contemporary cuts in rich, luxe fabrics.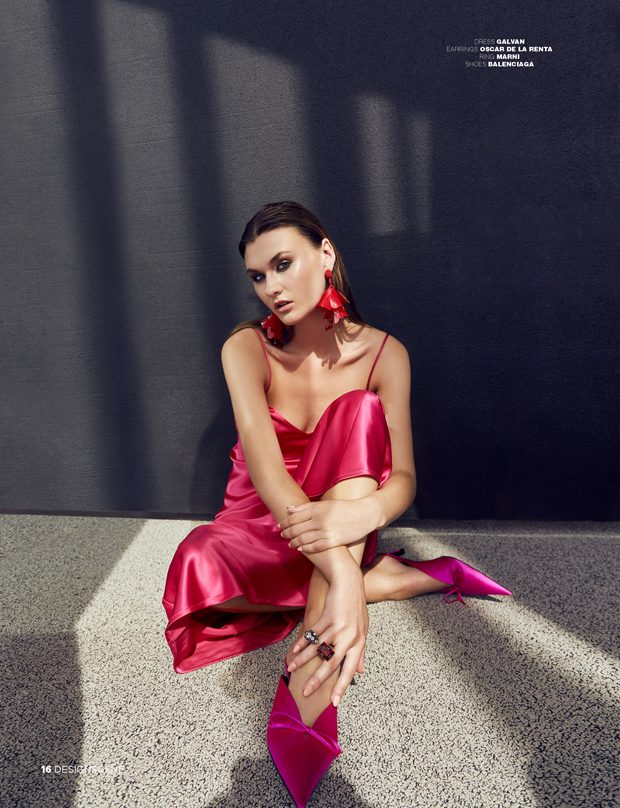 Wearing the color and offsetting the hues of the same color is the good way to make an impact. Combine this '90 inspired bias-cut satin gown from Galvan with Balenciaga pointed mules and accessorise it with the same color earrings from Oscar de la Renta.
Find this Galvan dress on MATCHESFASHION.COM (£495)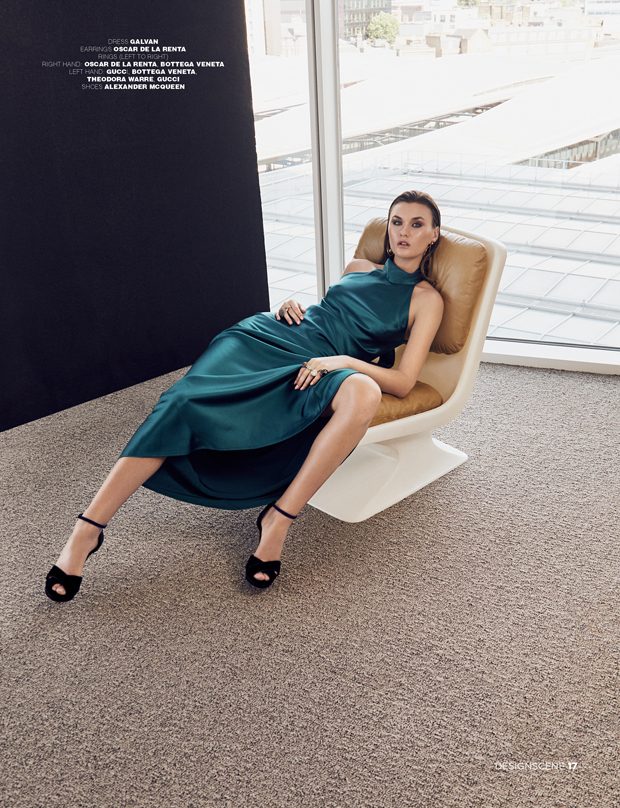 Achieve a luxurious, yet effortless look with this halterneck silk-satin gown from Galvan. Style it with a curved horn-heel velvet sandals from Alexander McQueen for an understated finish.
Find this Galvan dress on MATCHESFASHION.COM (£820)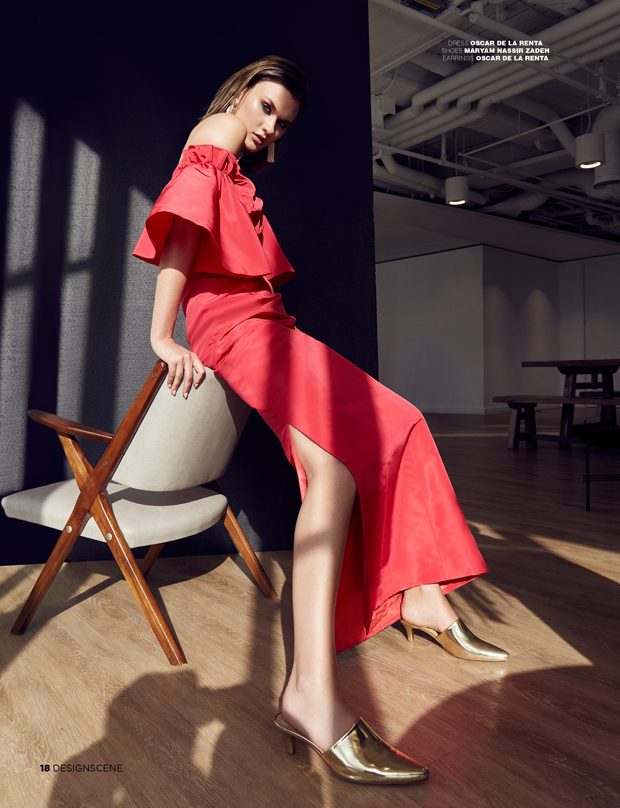 Place the shoulders in the spotlight by wearing this silk-faille gown in fuchsia-pink from Oscar de la Renta. Its simple cut and off-the-shoulder neckline is decorated with balloon sleeves, adding a dose of effortless glamour.
Find this Oscar de la Renta dress on MATCHESFASHION.COM (£5,049)
MODERN EVENINGWEAR 
Modern eveningwear is all about bending the rules. Dressing for elegant occasions can be very tricky, as we all sometimes tend to over do it. The simplest way is to choose the glamorous dress and keep it toned down with simple shoes, bag and accessories.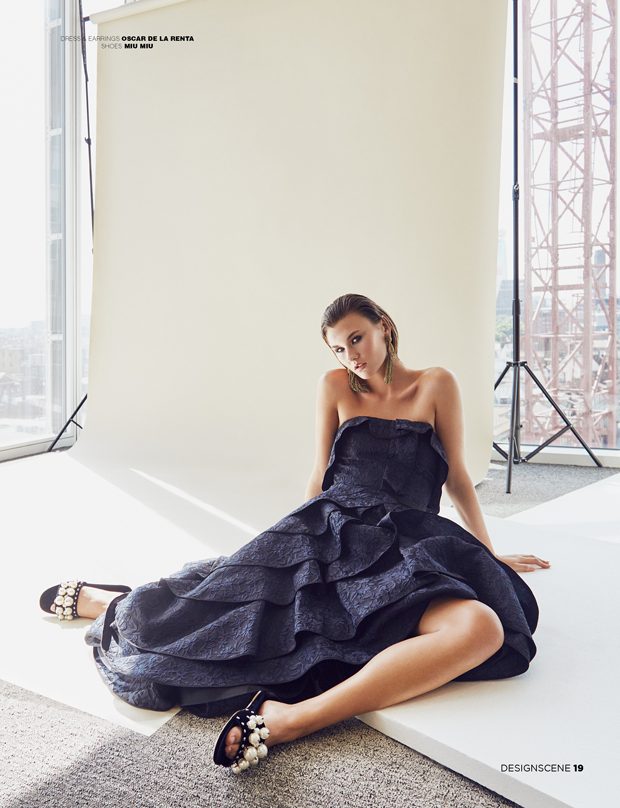 Oscar de la Renta's eveningwear is focused on strapless silhouettes, opulent detailing and rich textures. You can't stay unnoticed in this flamenco-inspired gown crafted from floral silk cloqué.
Find this Oscar de la Renta dress on MATCHESFASHION.COM (£5,716)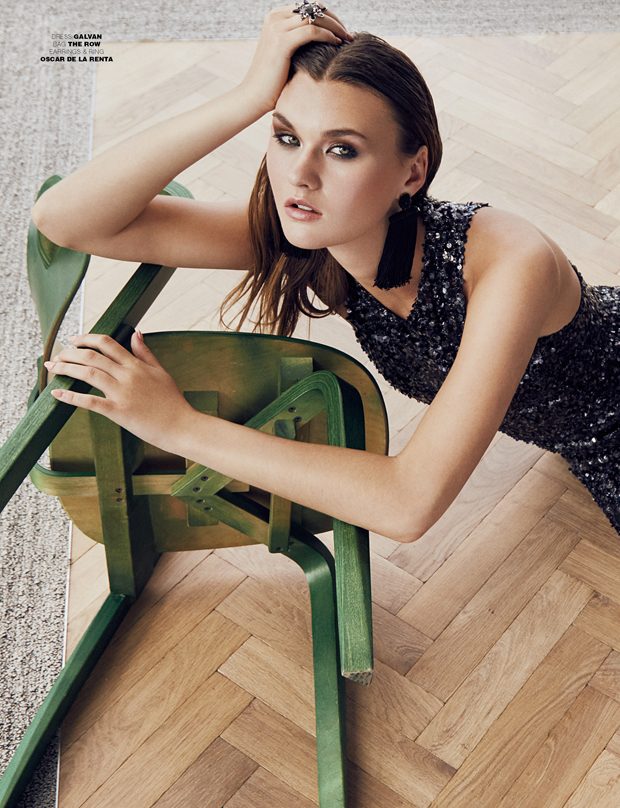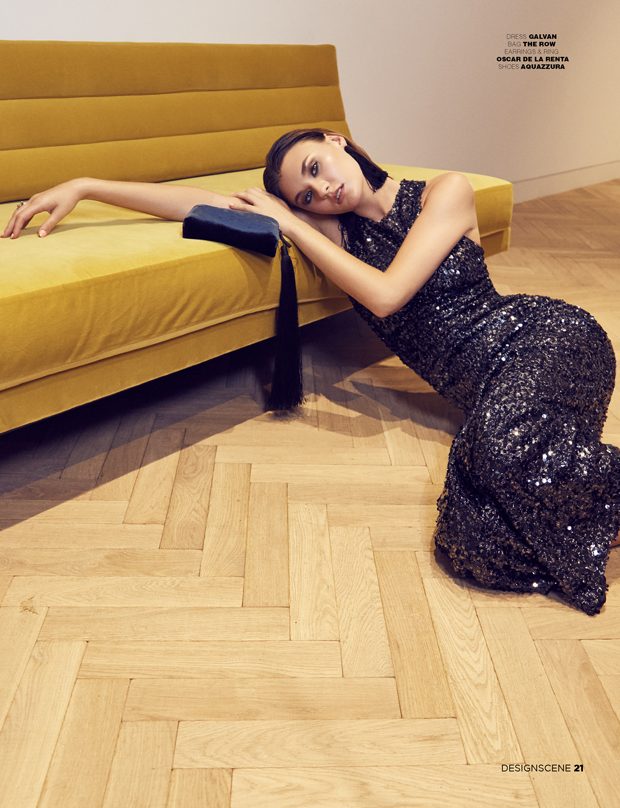 Bring out the classically glamorous style with this sequin-embellished column gown from Galvan. Its sleeveless style shows just the right amount of skin. Team with simple earrings so as not to distract.
Find this Galvan dress on MATCHESFASHION.COM (£812)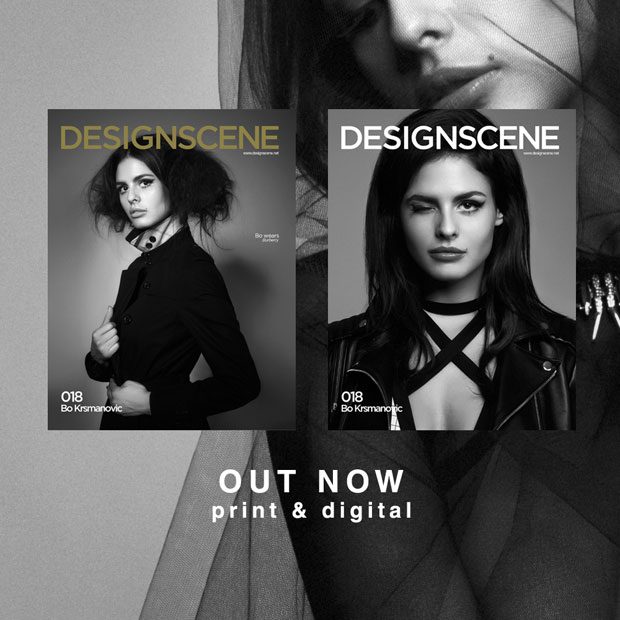 Originally published in DESIGN SCENE Issue 018 – available now in print and digital.