The legendary fashion designer Karl Lagerfeld presented Chanel's Spring Summer 2018 womenswear collection, in a landscape of waterfalls under the vault of the Grand Palais, on Tuesday October 4th, during the last day of Paris Fashion Week. The rising star on the modeling scene (and Cindy Crawford's daughter) Kaia Gerber opened the show, followed by supermodels such as Anna Ewers, Arizona Muse, Catherine McNeil, Mariacarla Boscono, Rianne van Rompaey, Soo Joo Park, Stella Maxwell, and Vittoria Ceretti to name just a few.
"Broad shoulders, a nipped-in waist, and sharp lines: the suit of the Spring‑Summer 2018 collection reveals a new silhouette. The iridescent ivory tweed jacket and skirt are trimmed with twisted braid. The structured jacket with a mandarin collar offers a clean, pared-down look. The fastenings are invisible, the pockets discreet, and the play of seams subtle: Karl Lagerfeld has stripped back the ornamentation to foreground the lines of the garment. The slightly flared three-quarter-length sleeves show off the stacked bracelets. The hem of the skirt falls halfway down the thigh, skimming the top of the transparent thigh boots.
By playing with the transparency and the sparkling effect of the materials, the aquatic influences reflect on the accessories of the Spring‑Summer 2018 collection."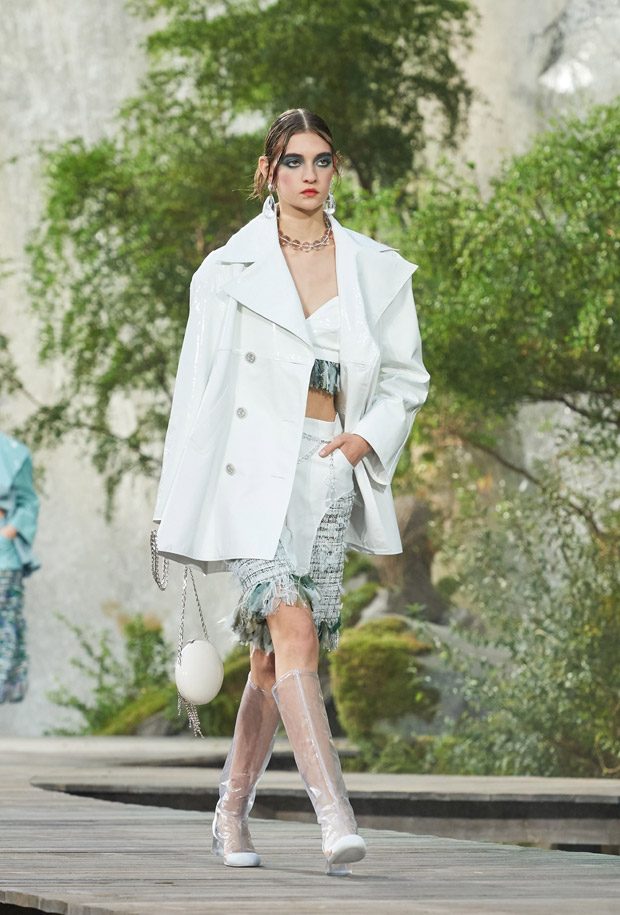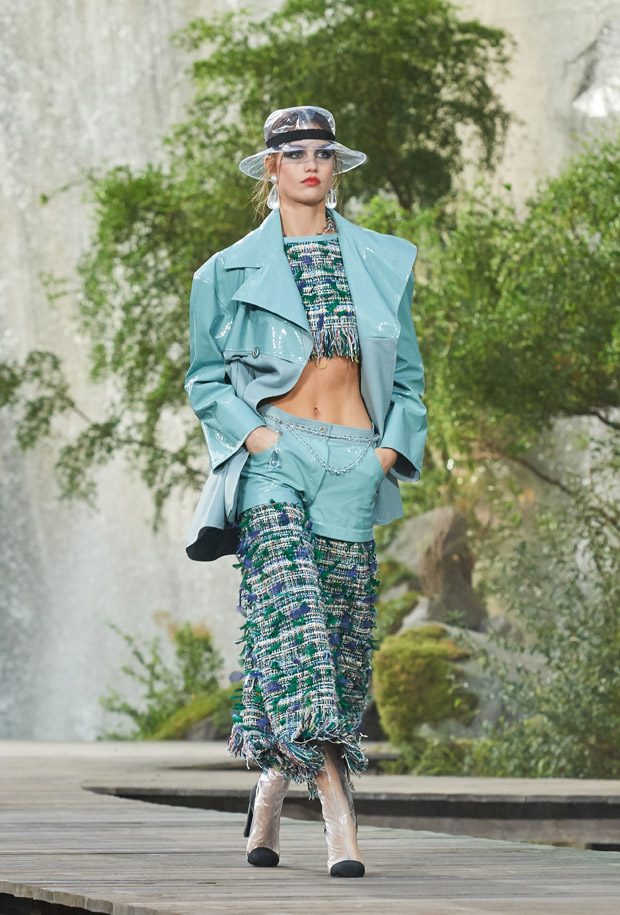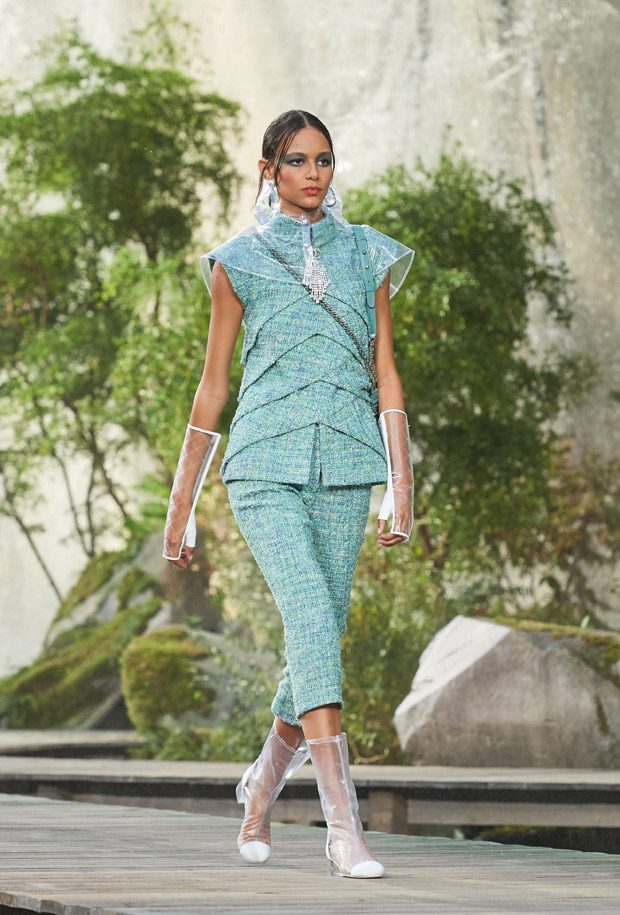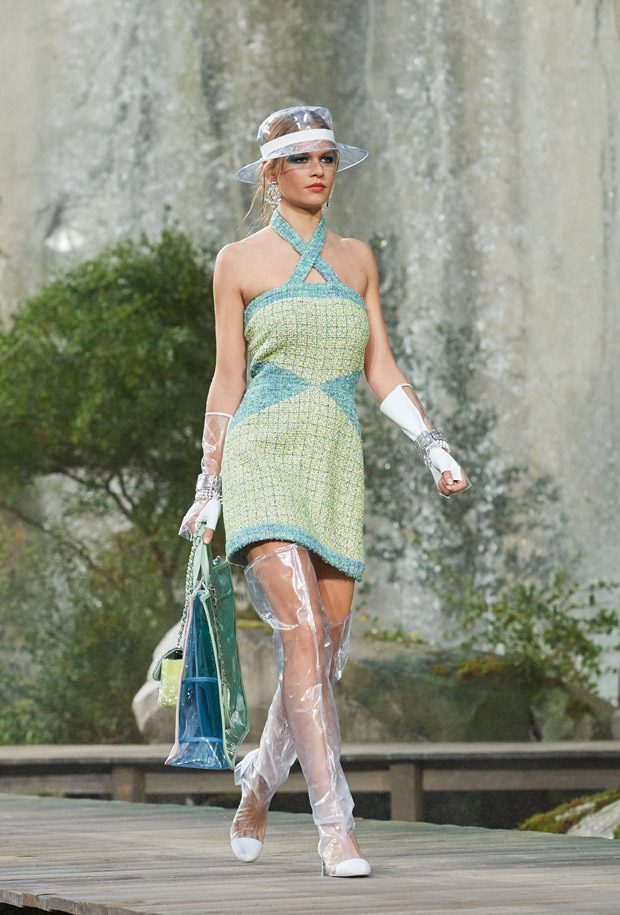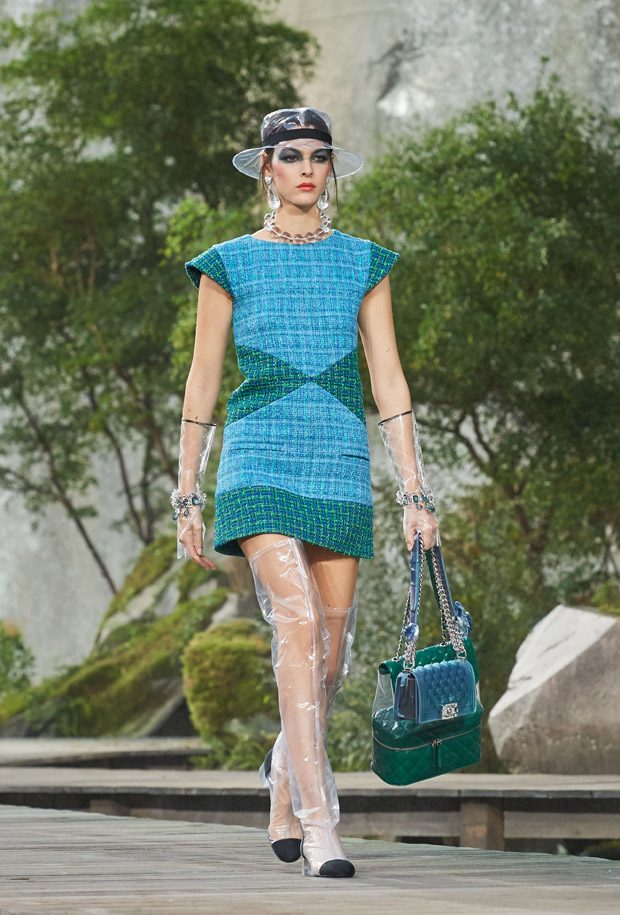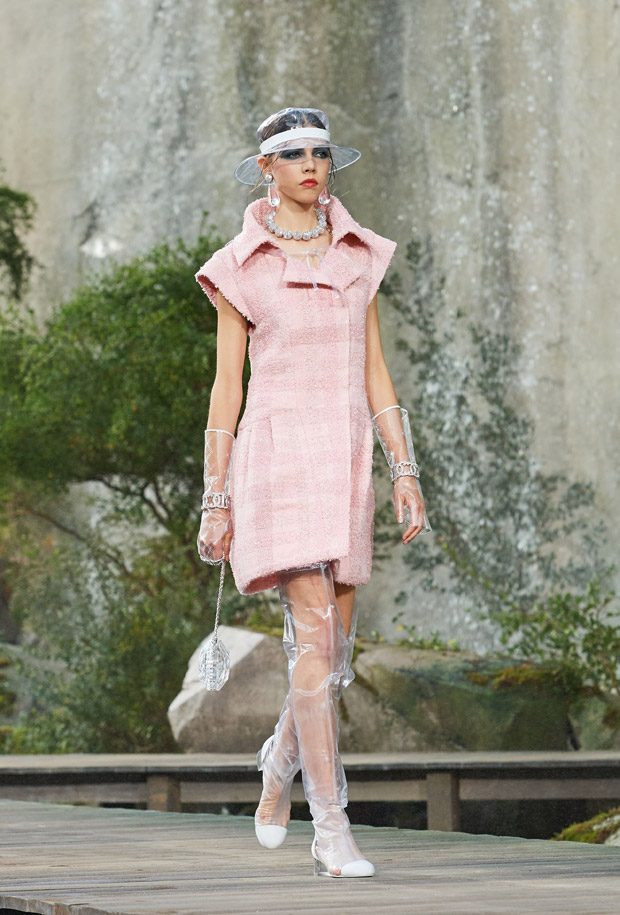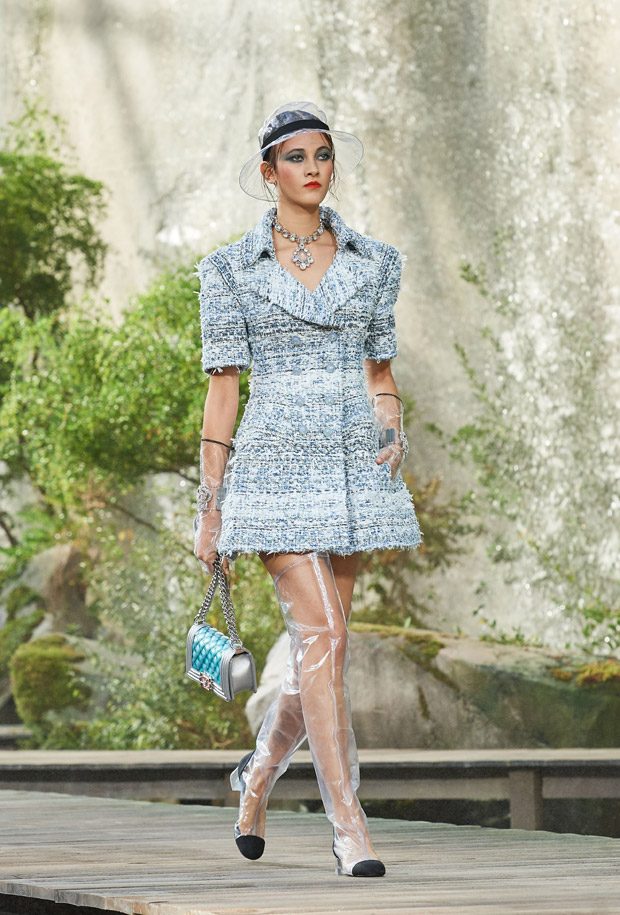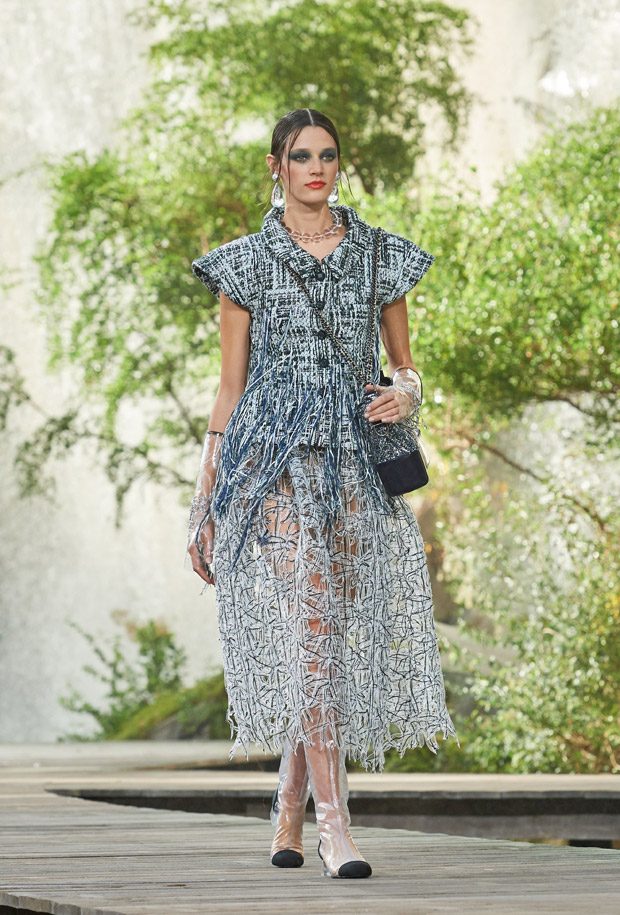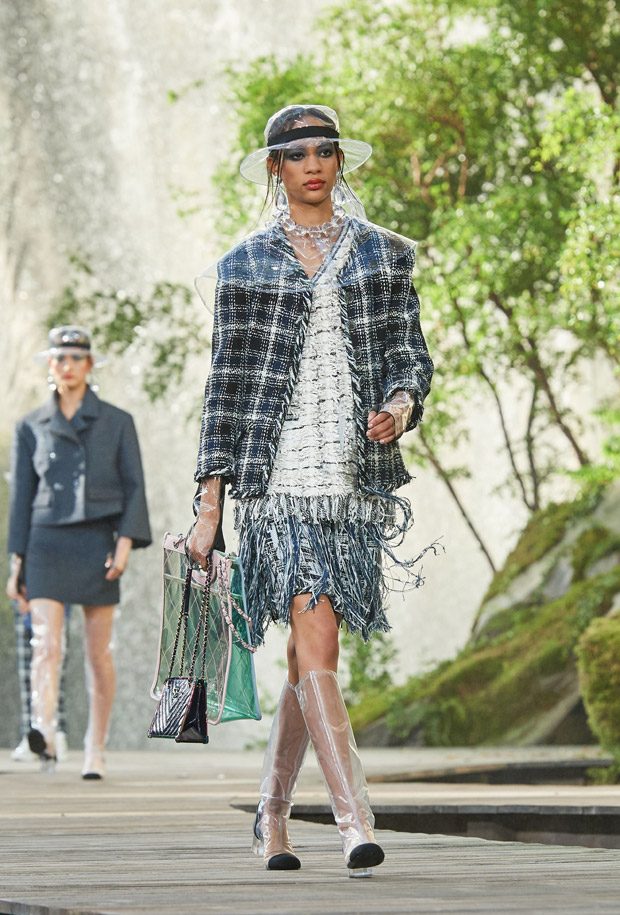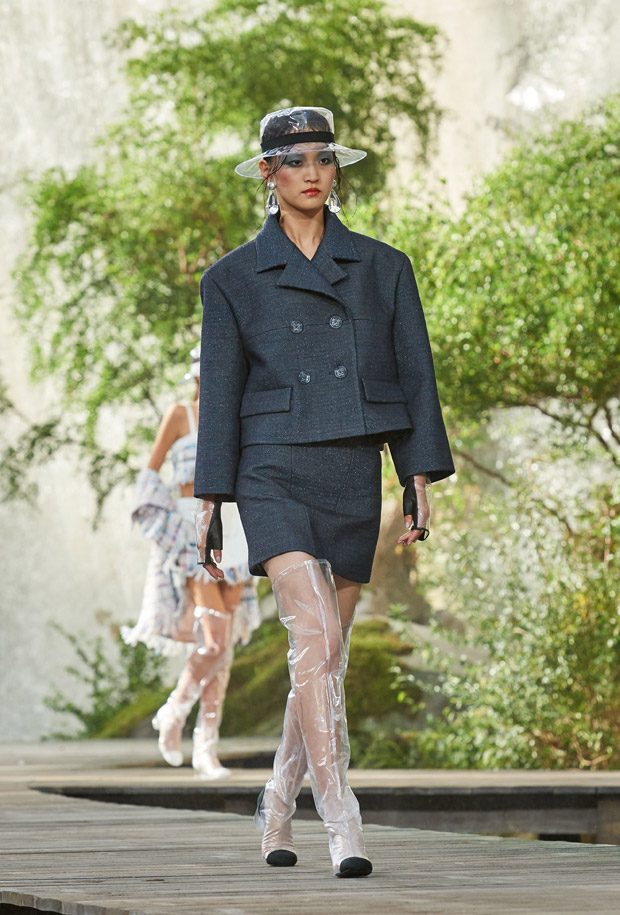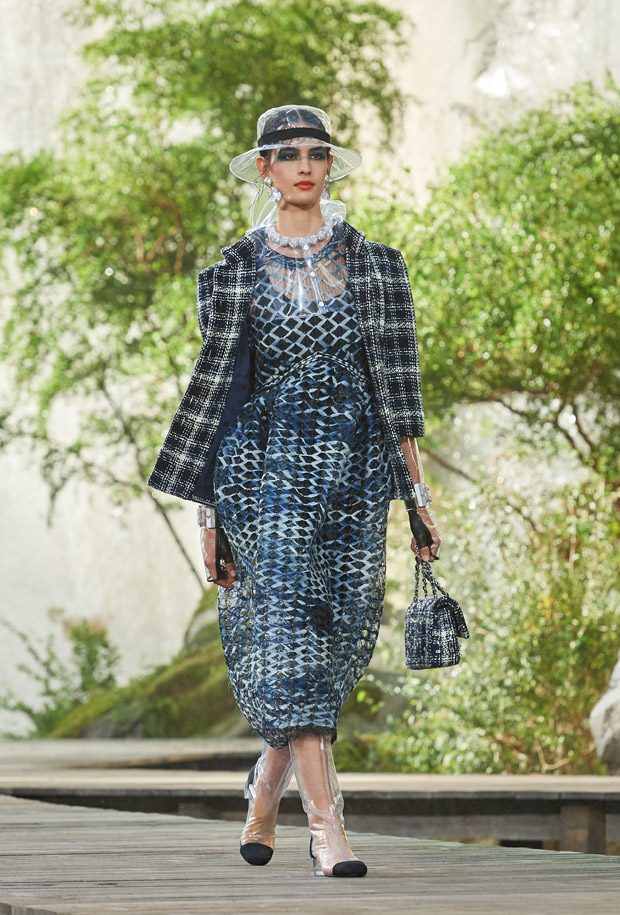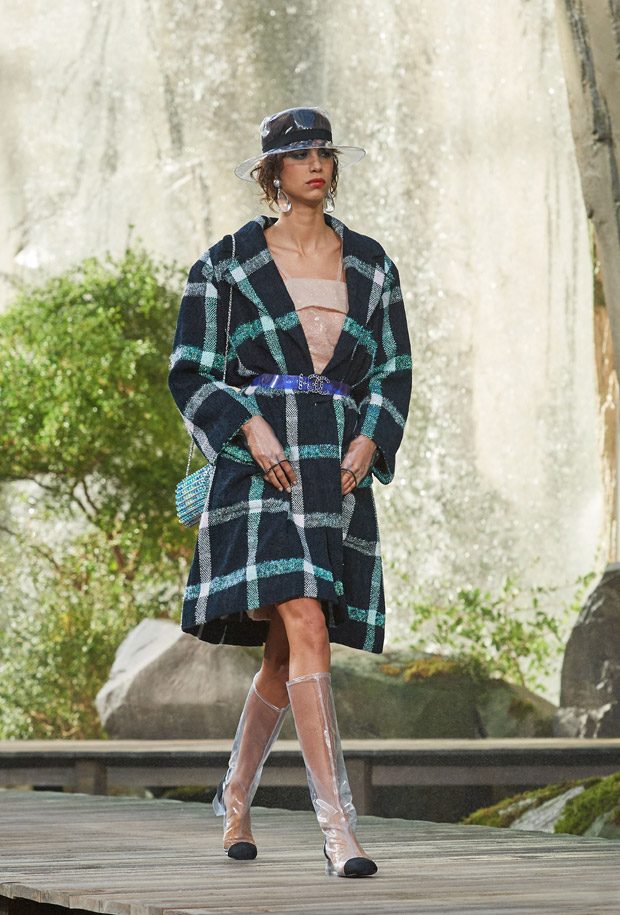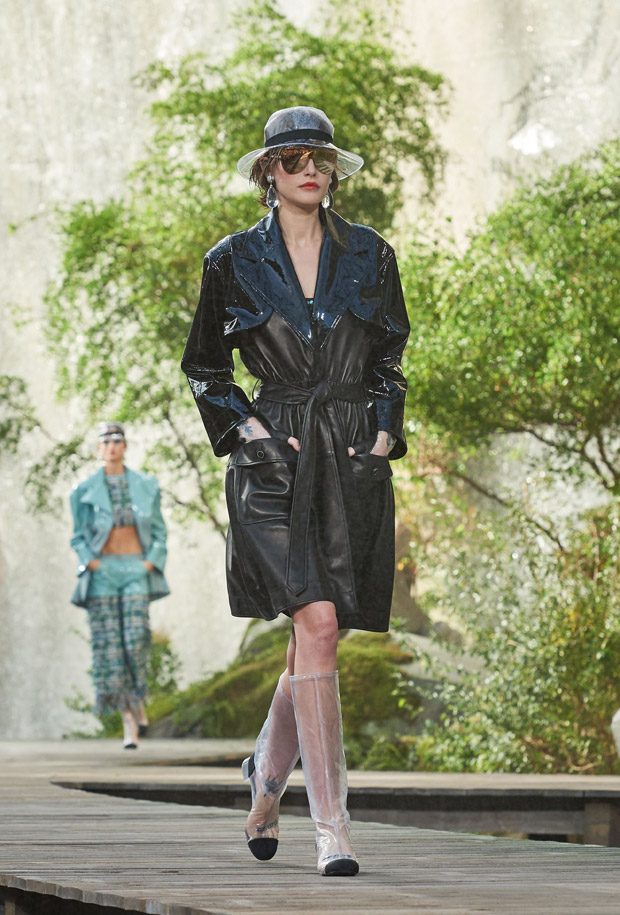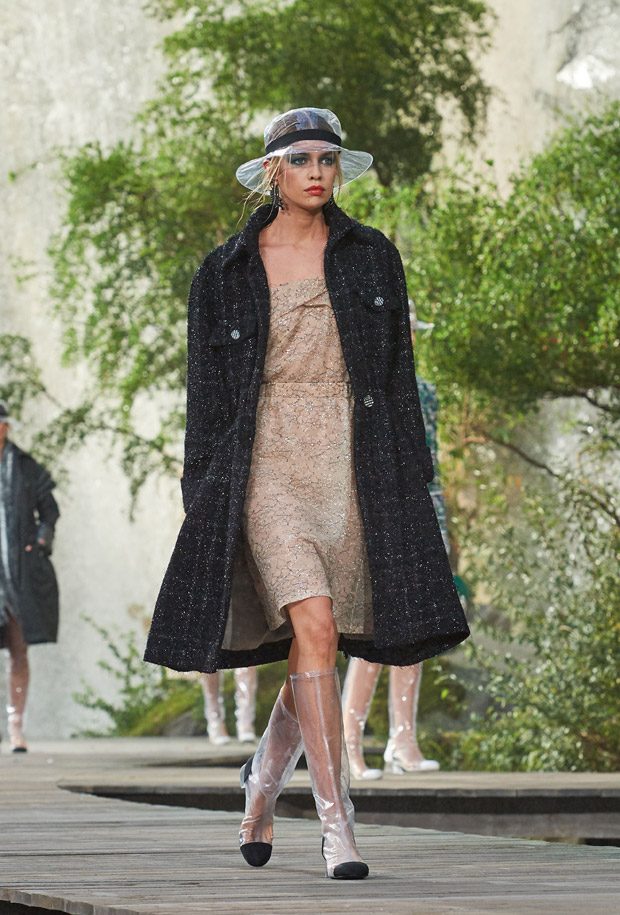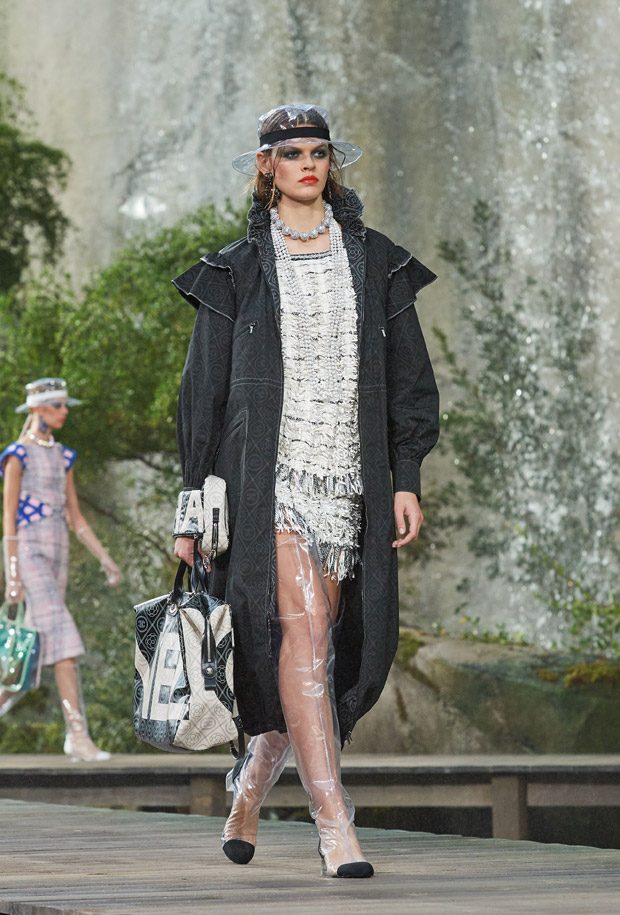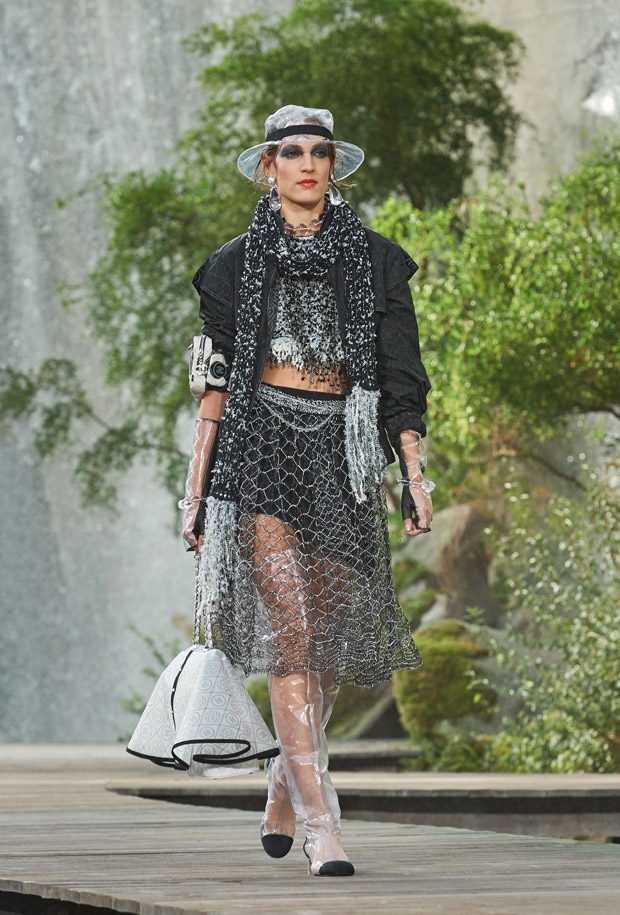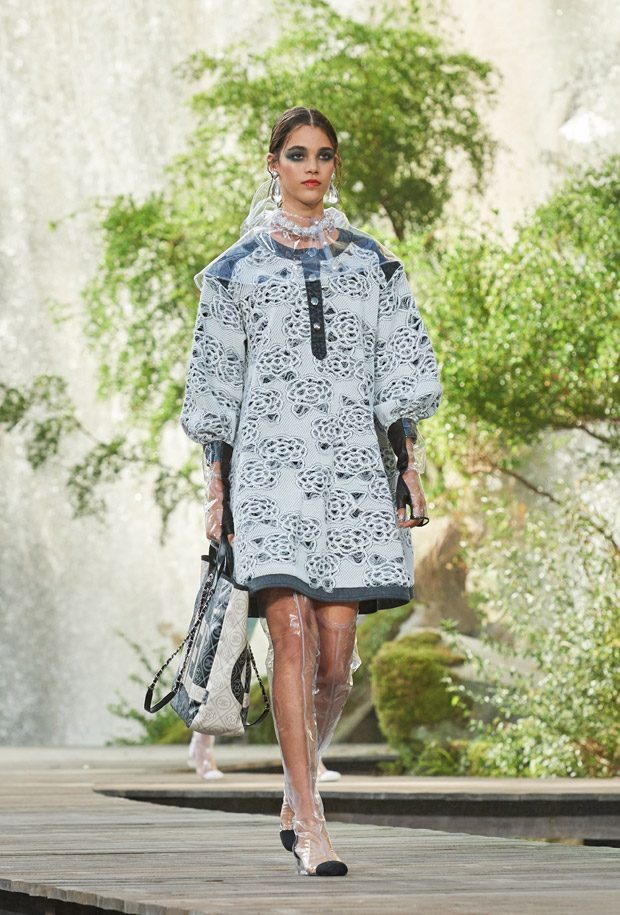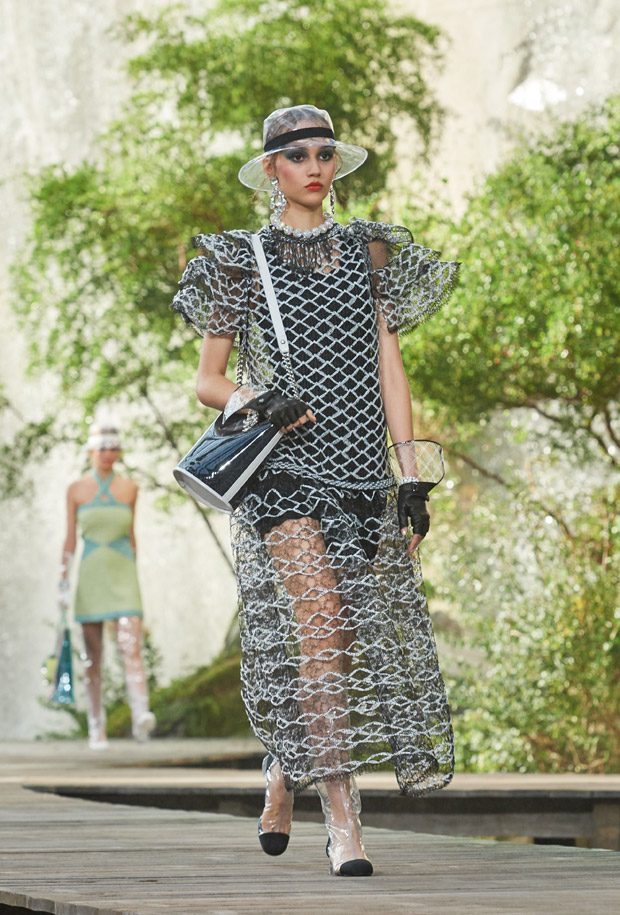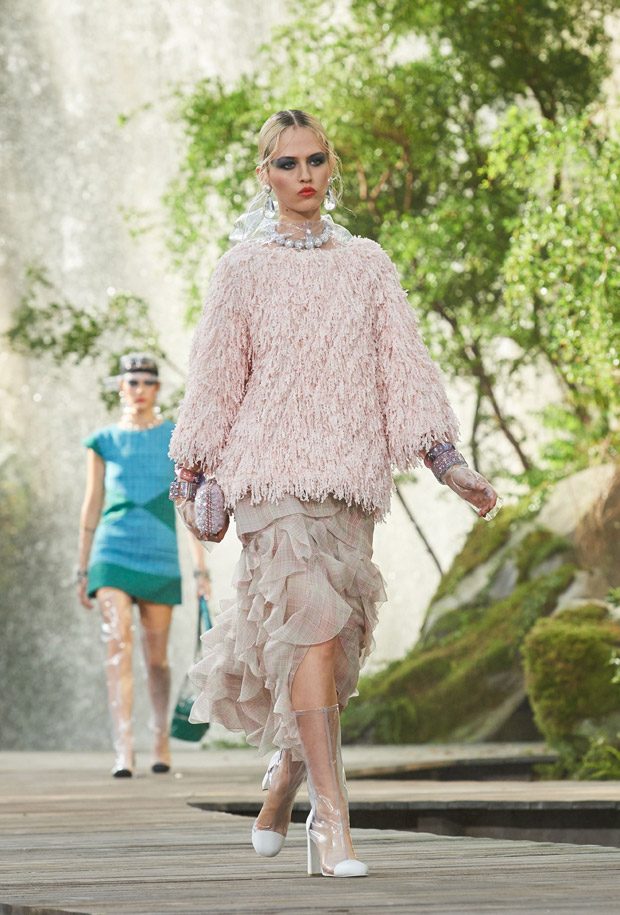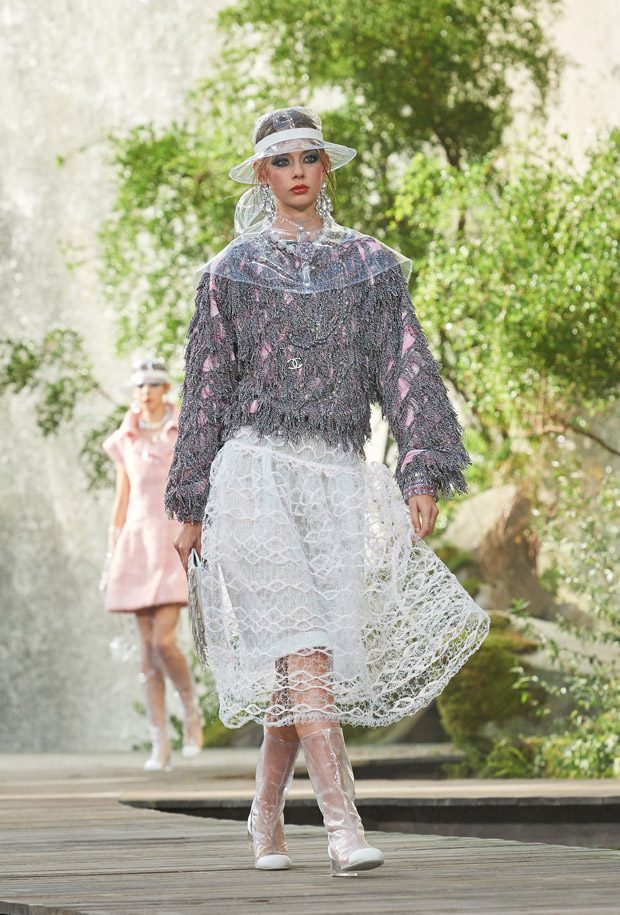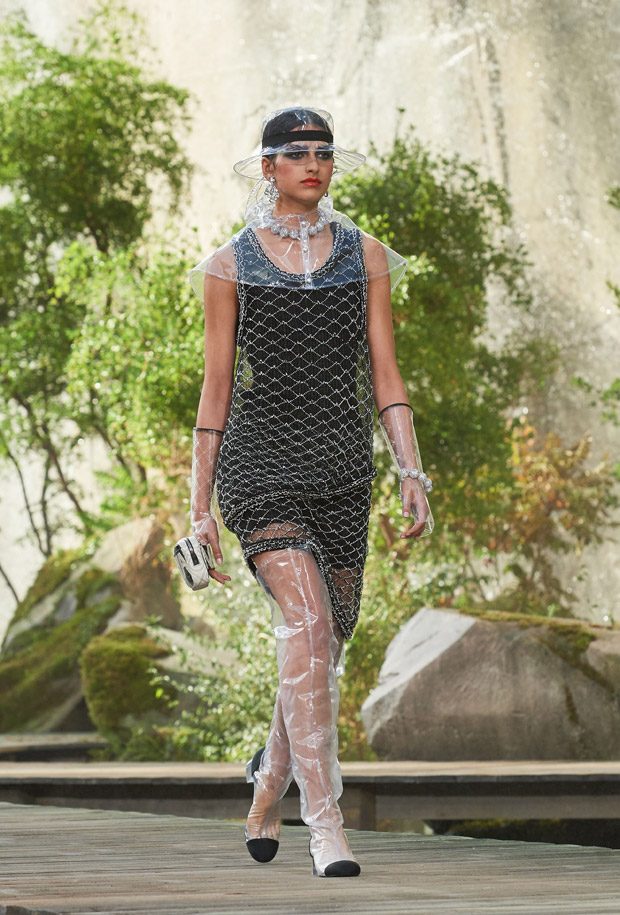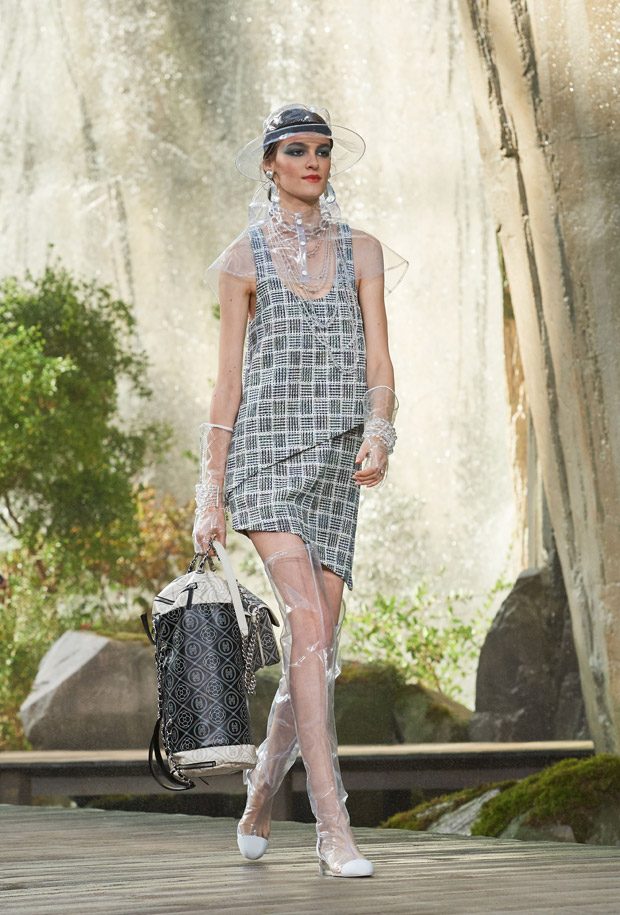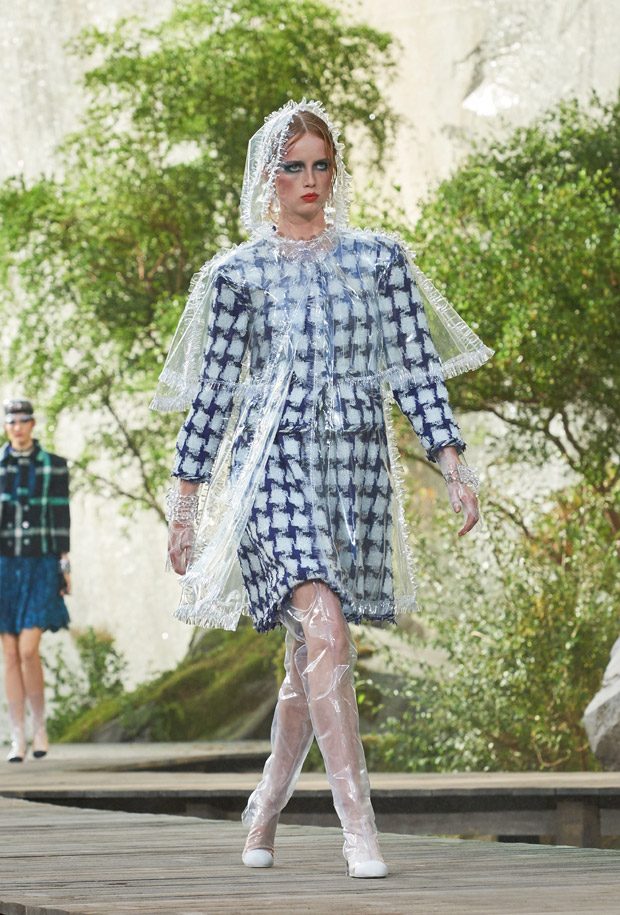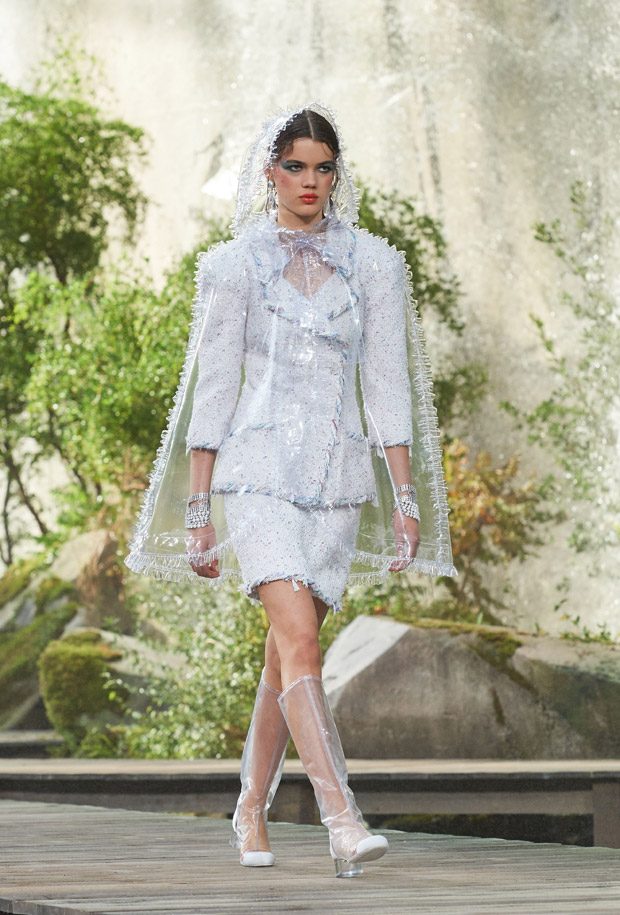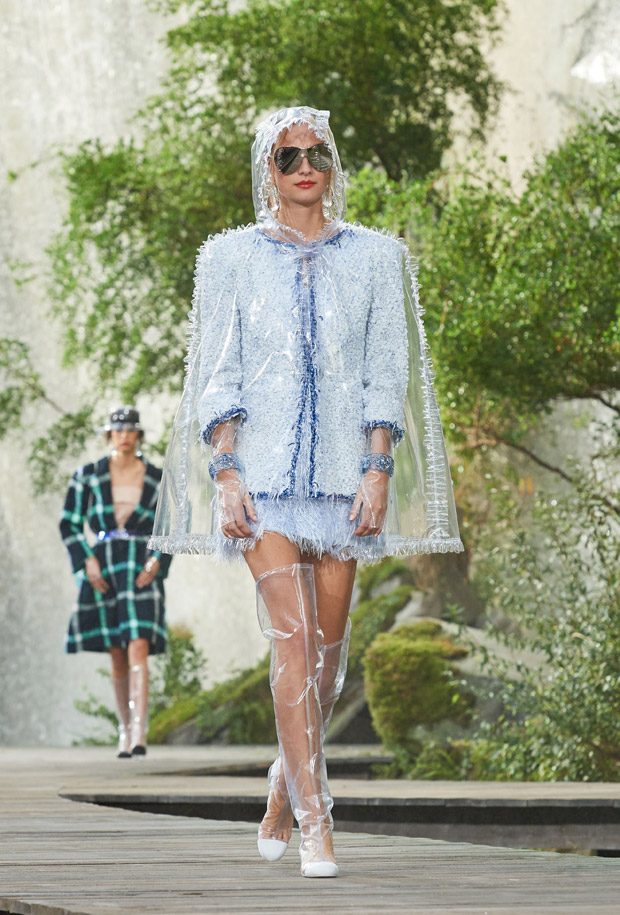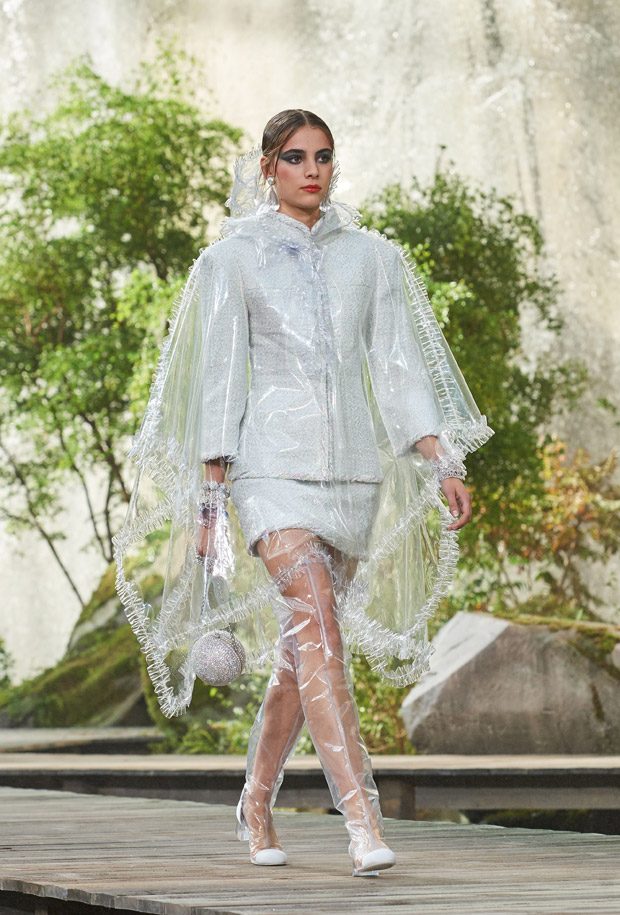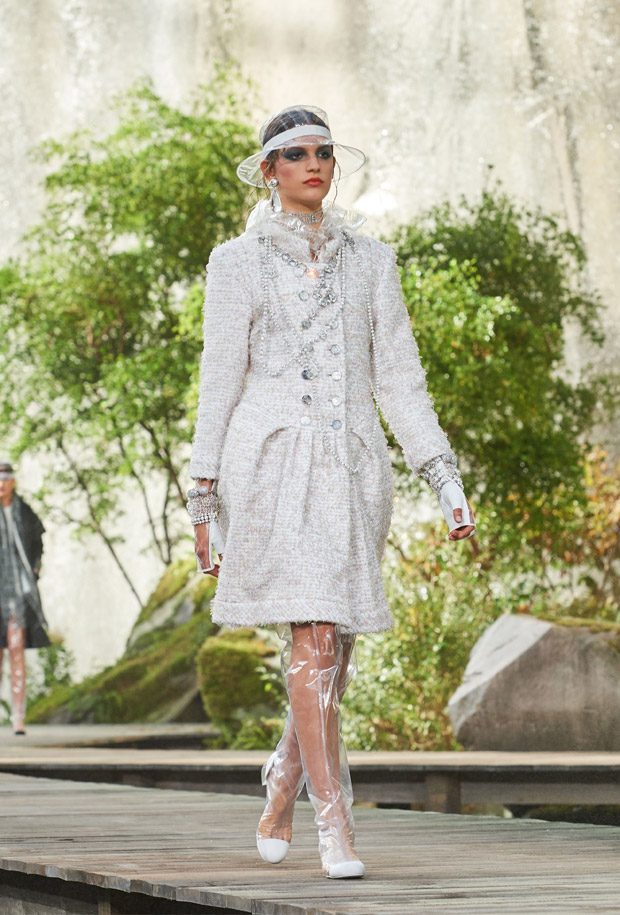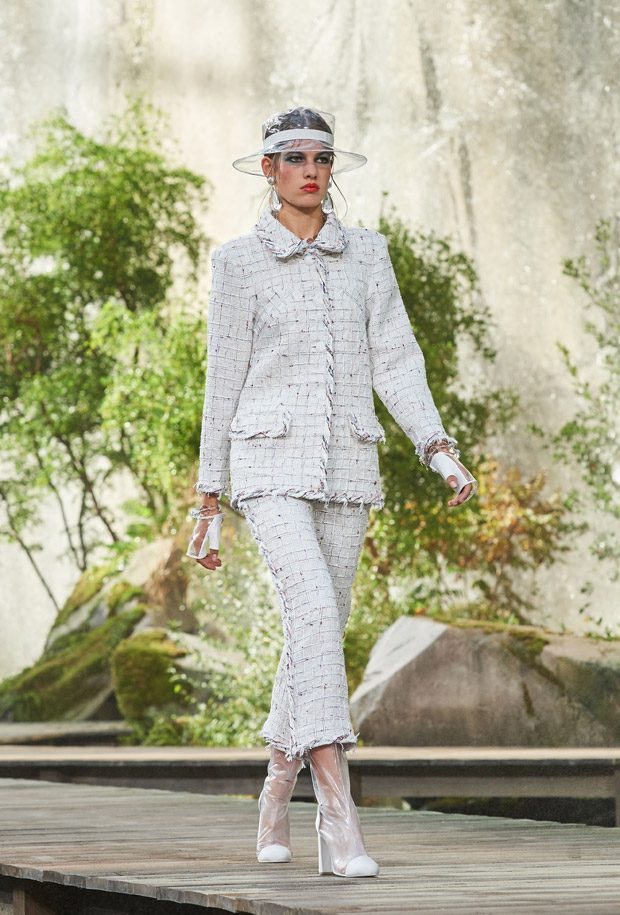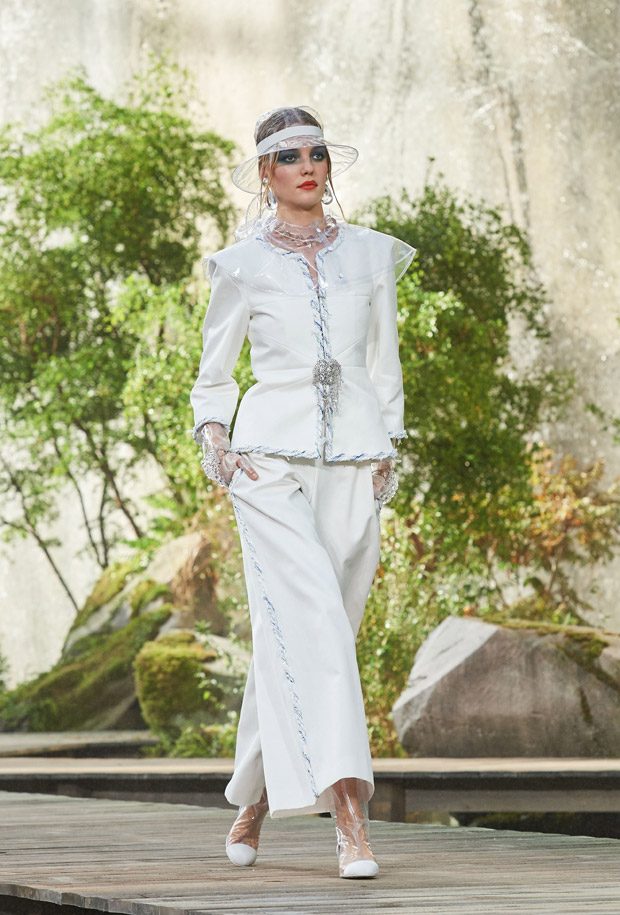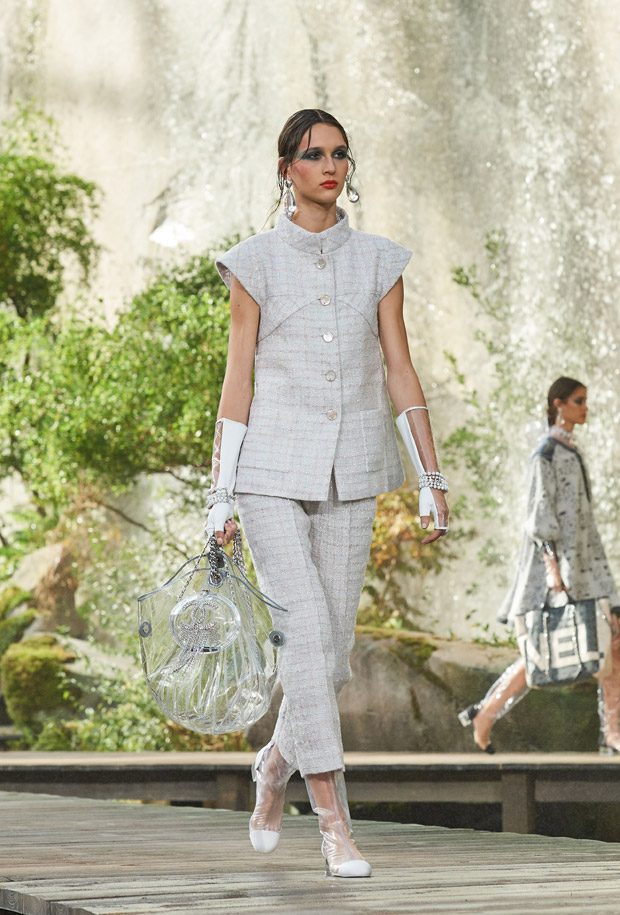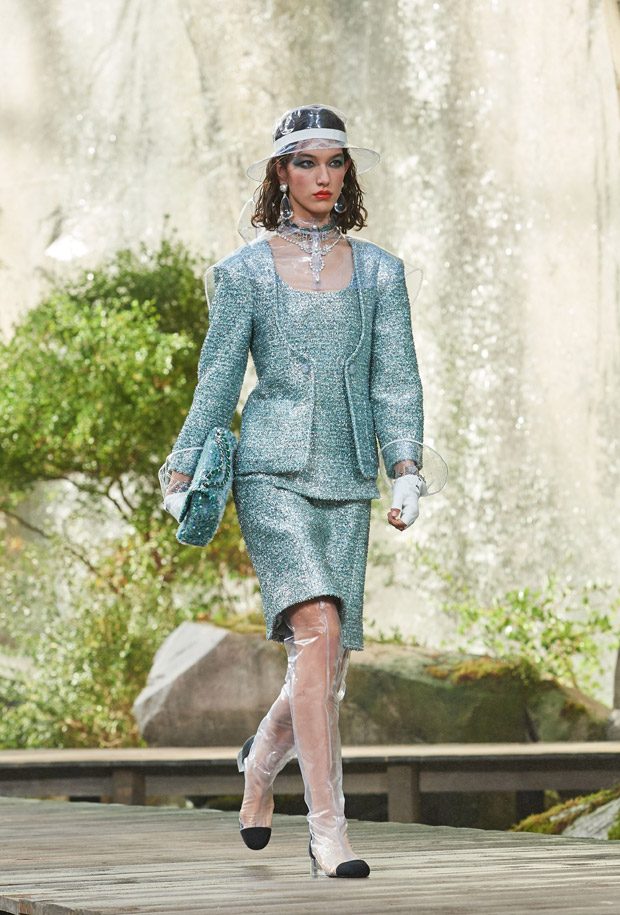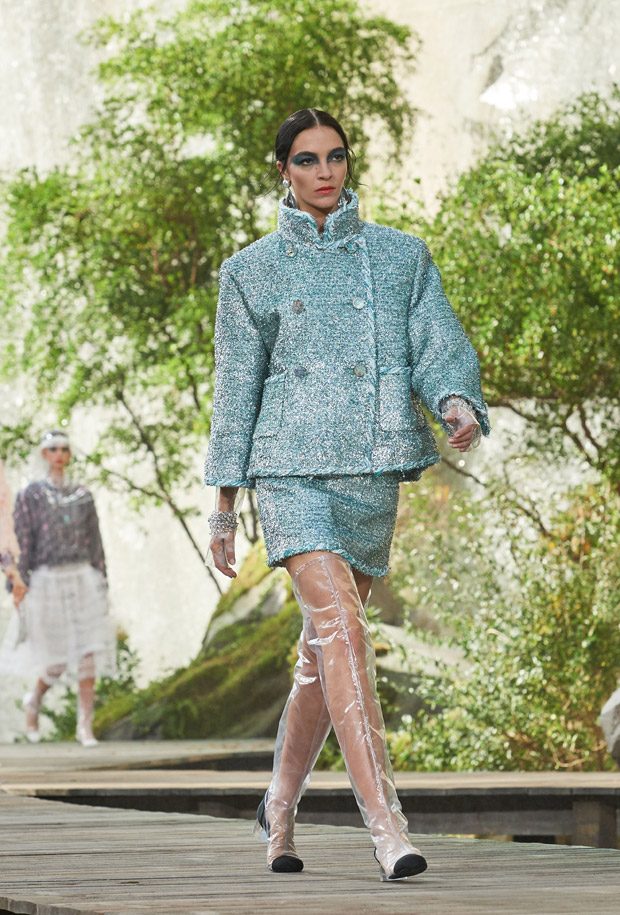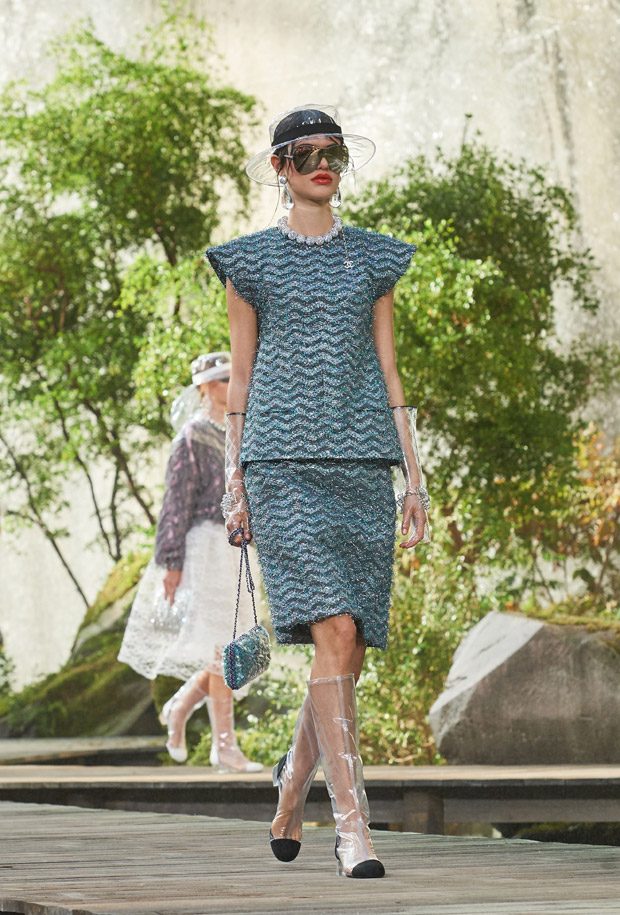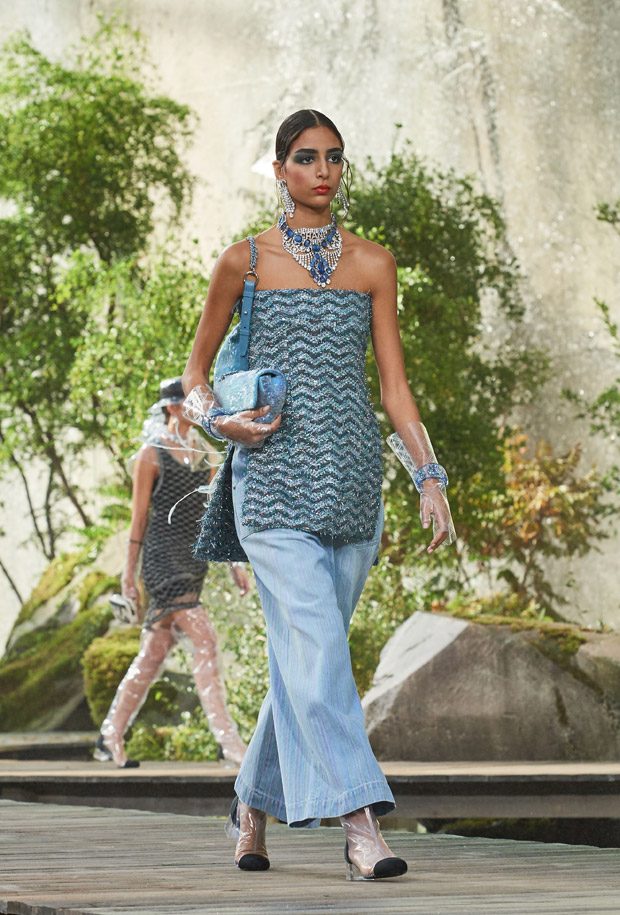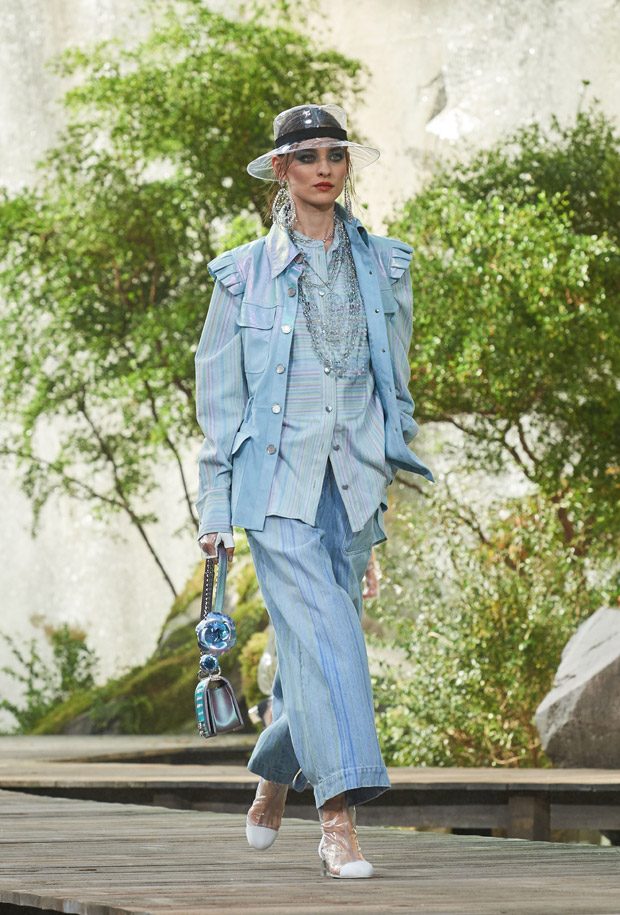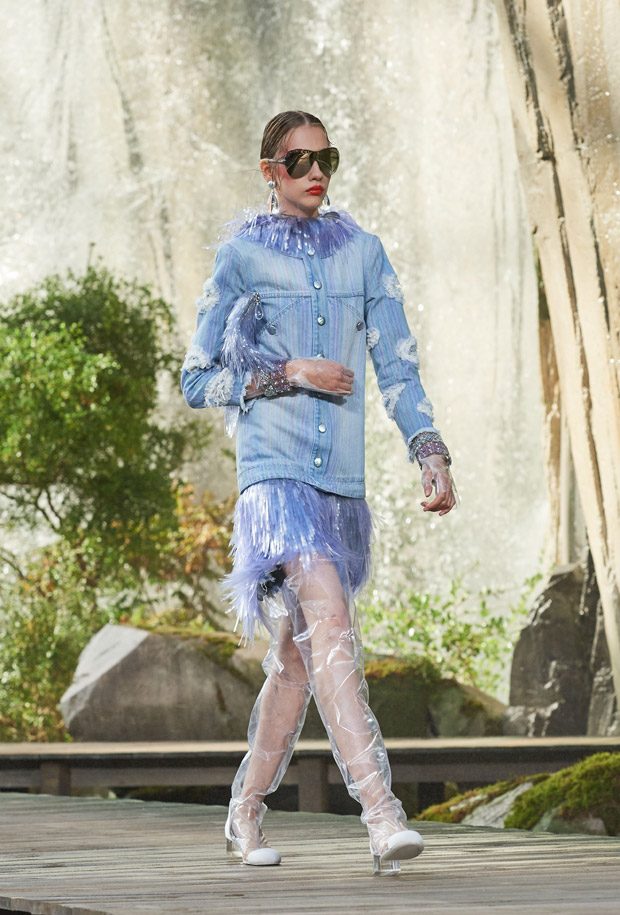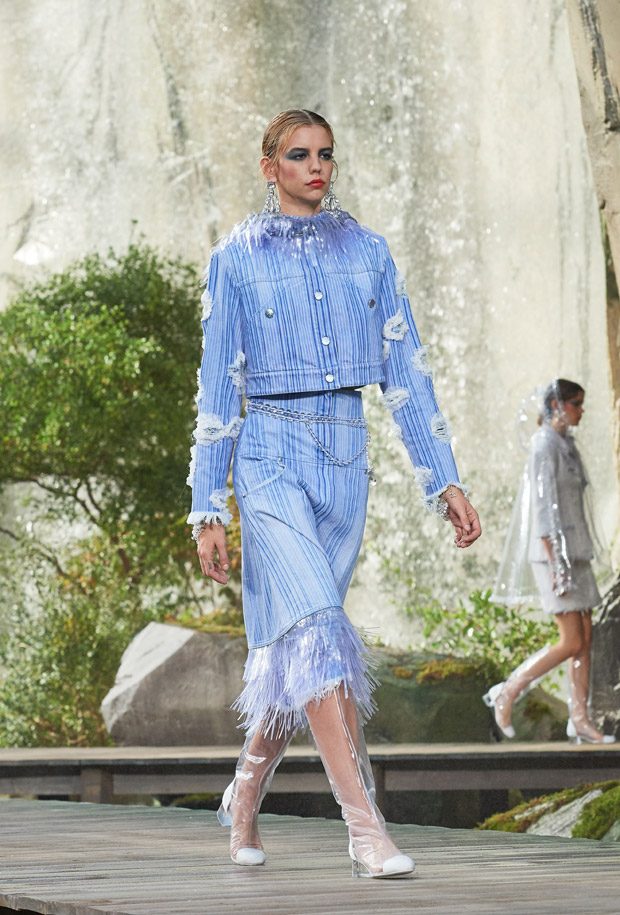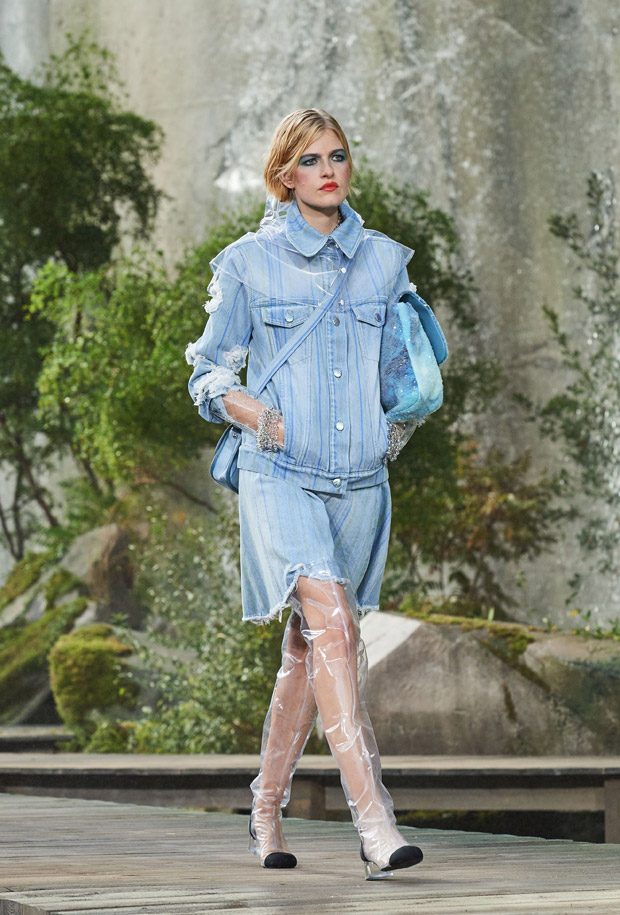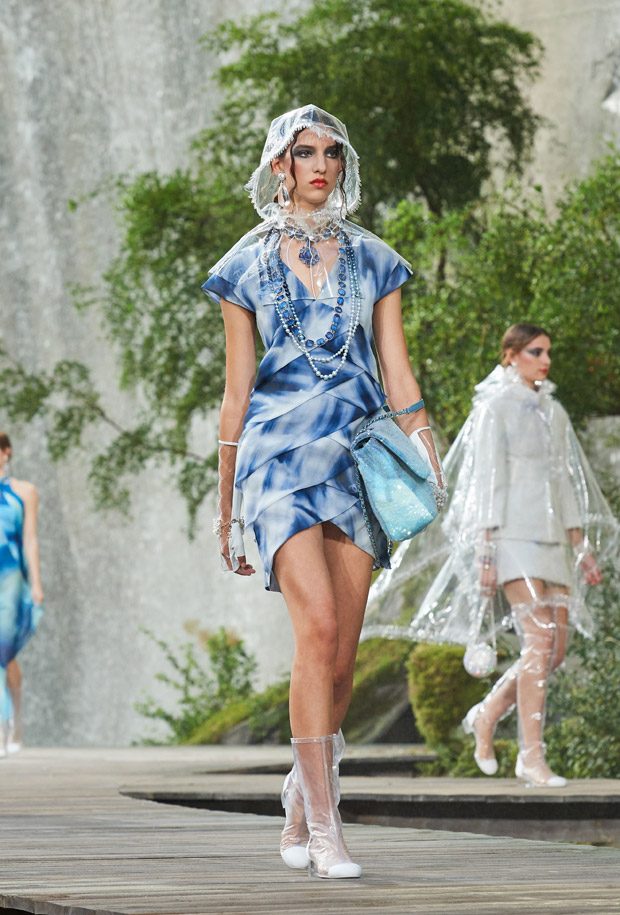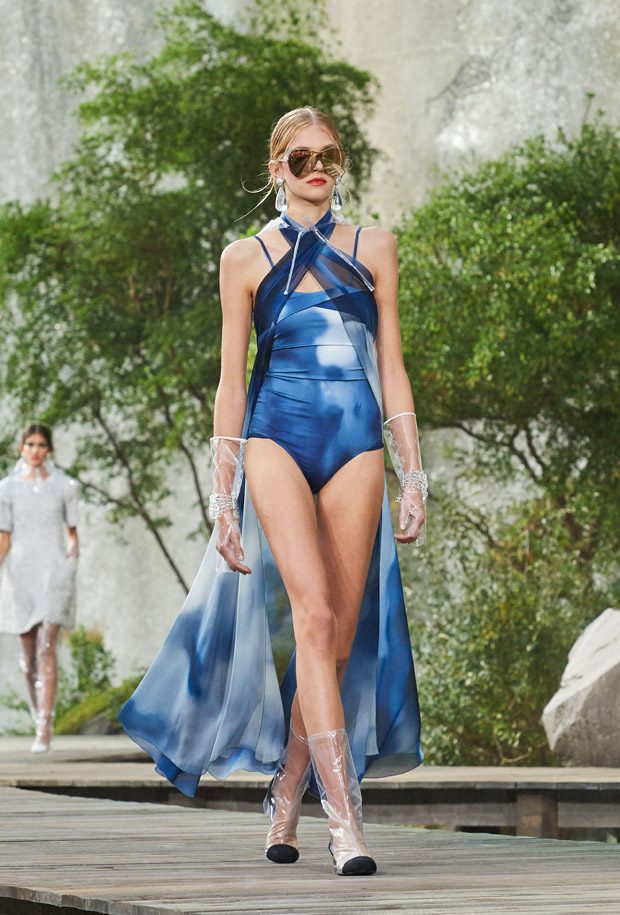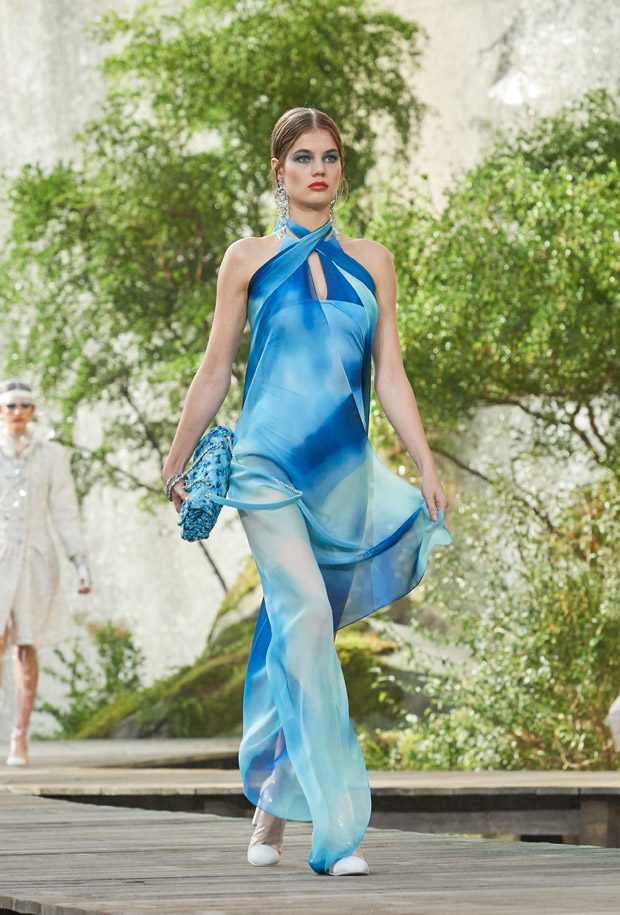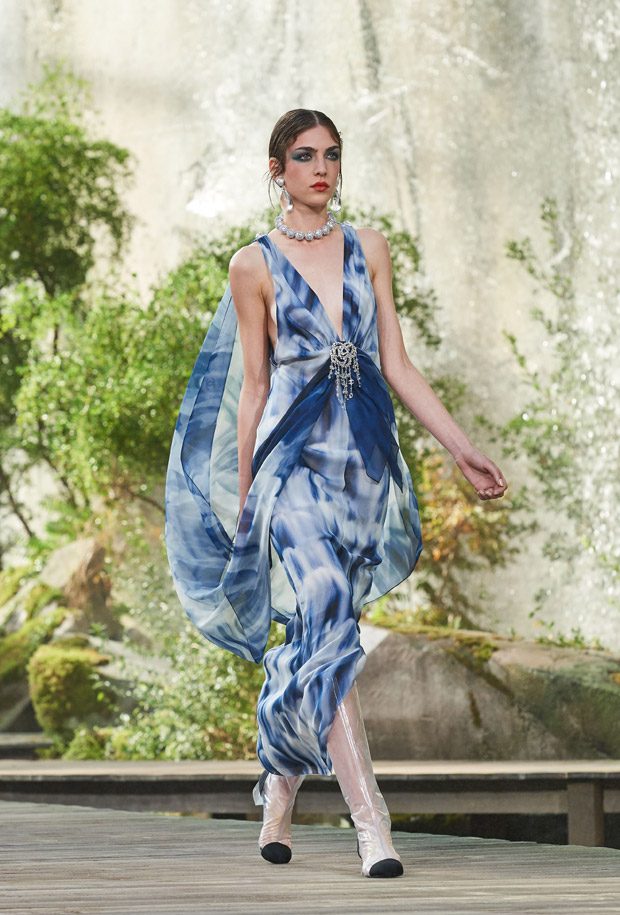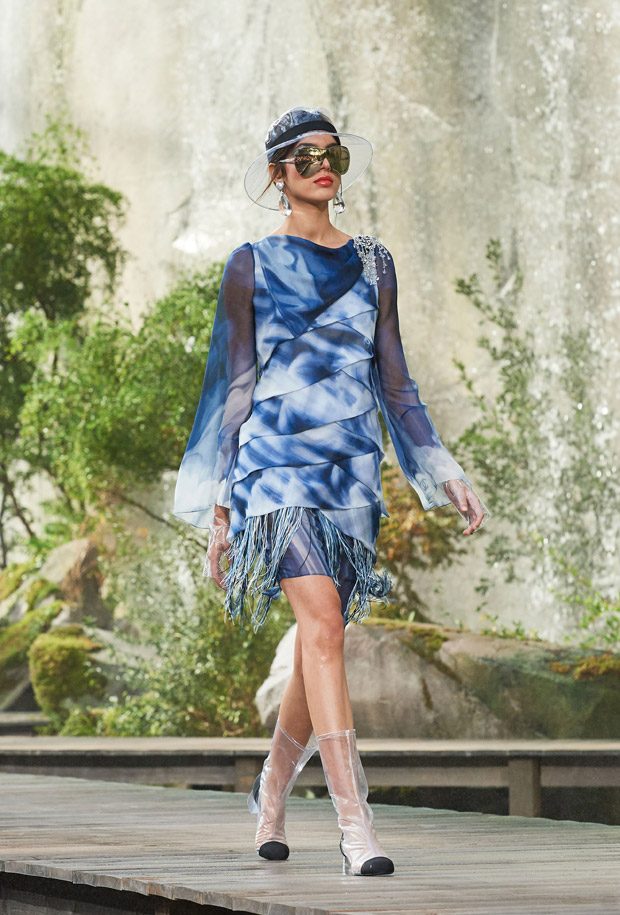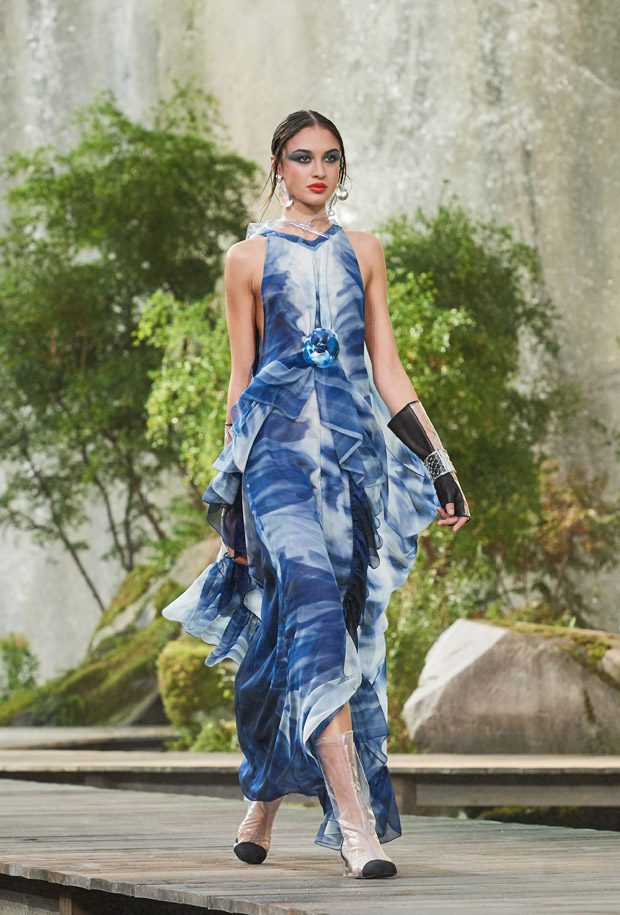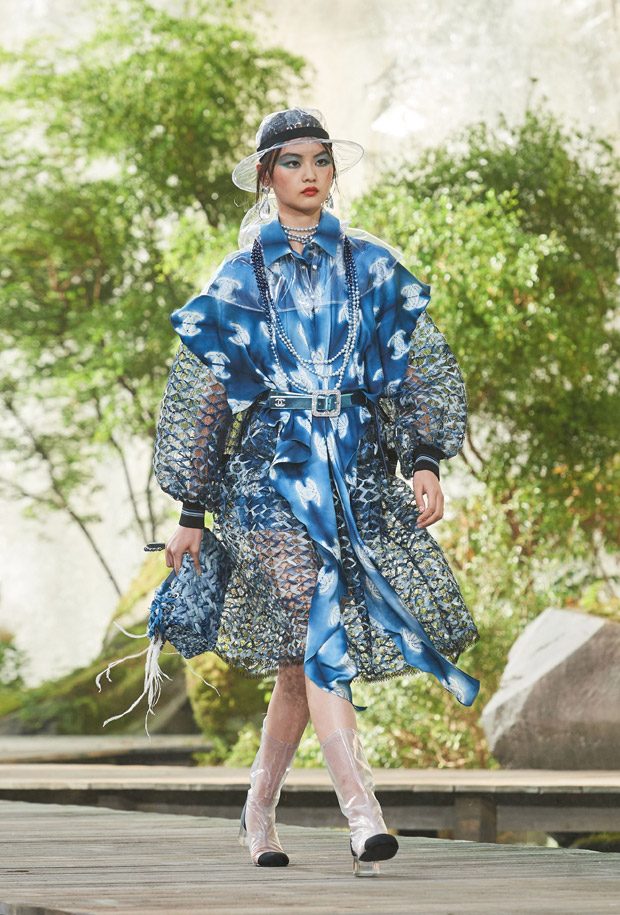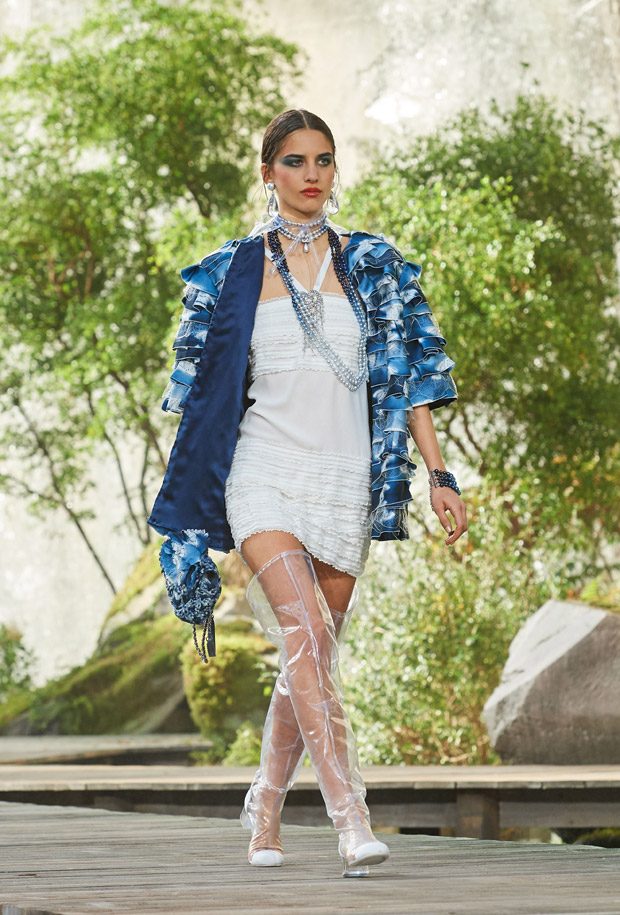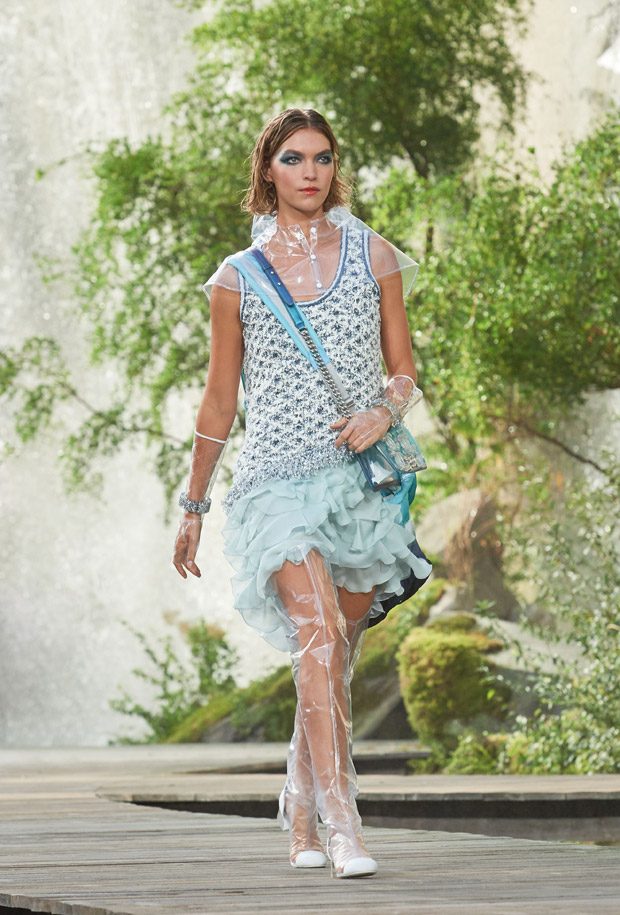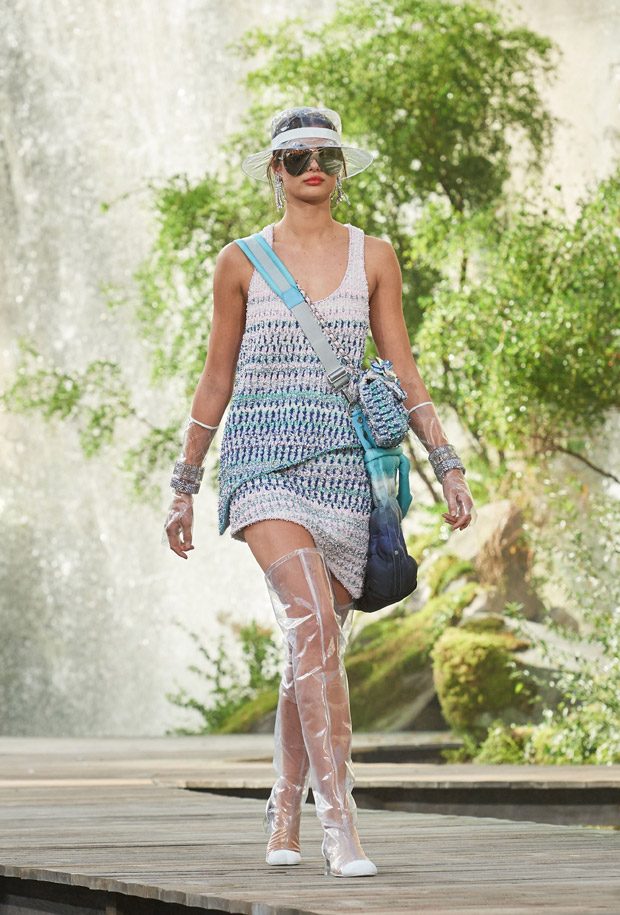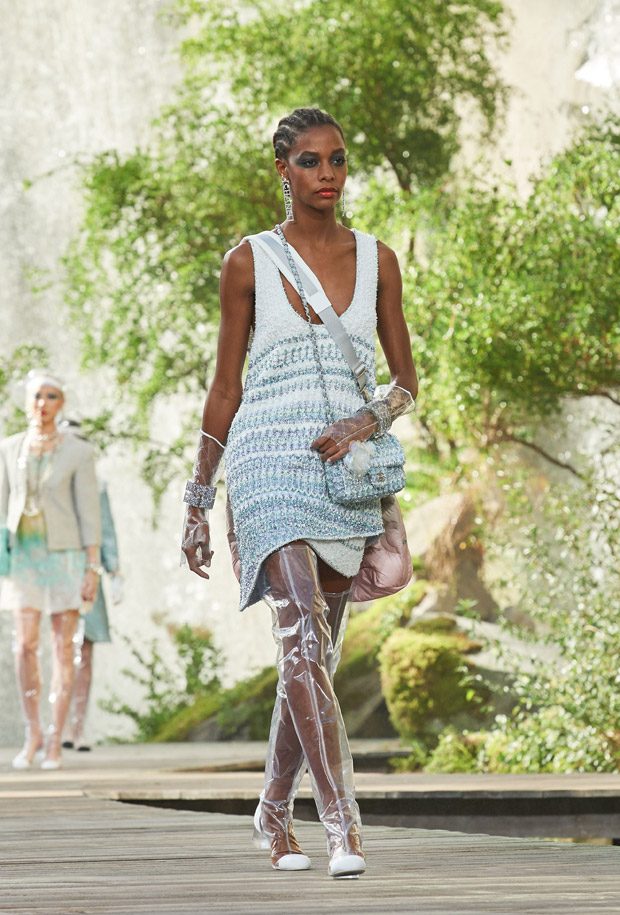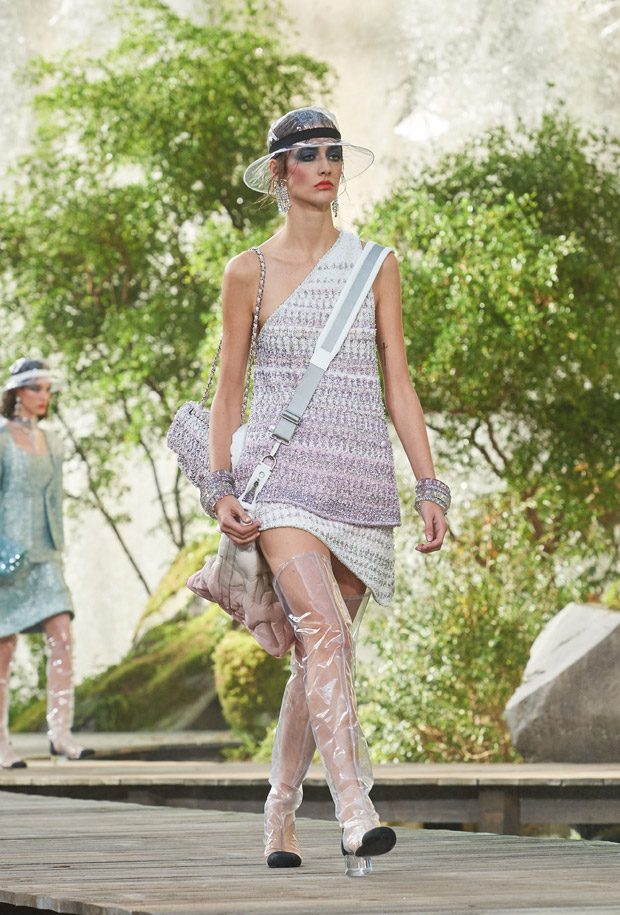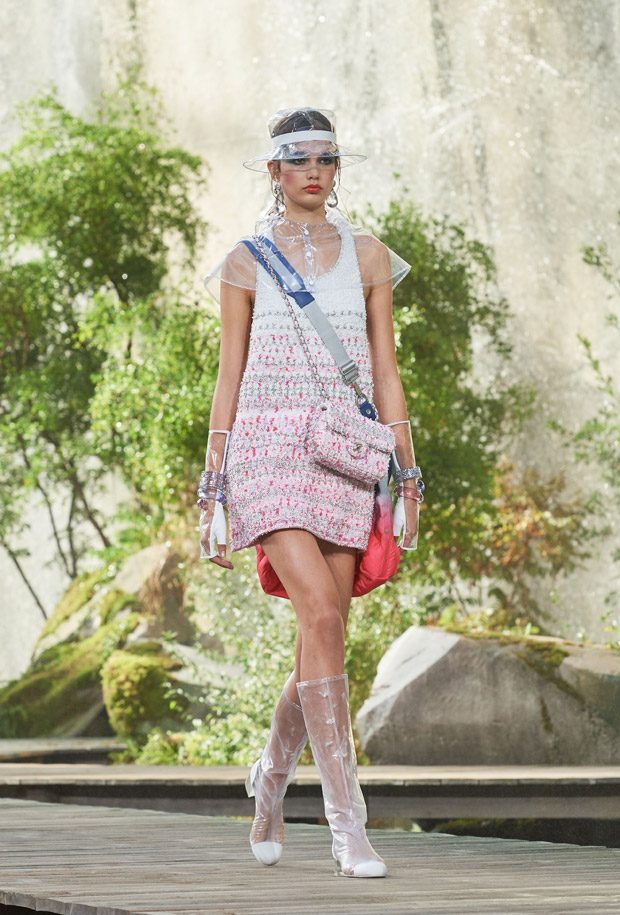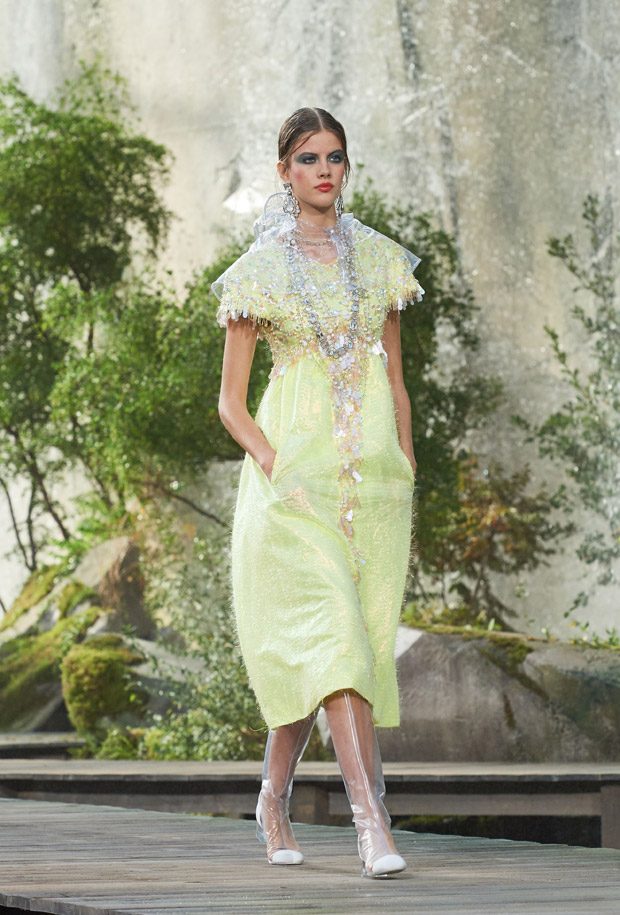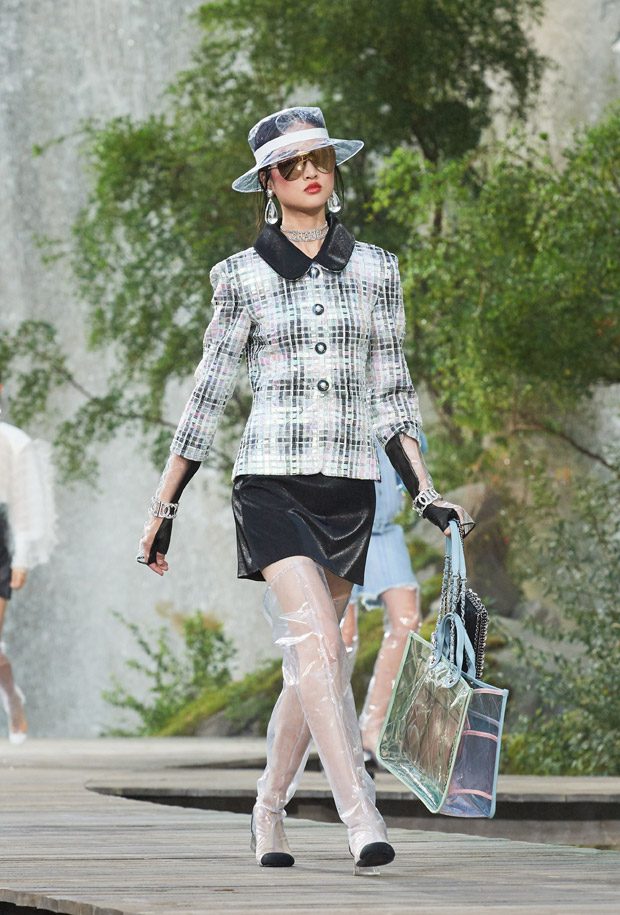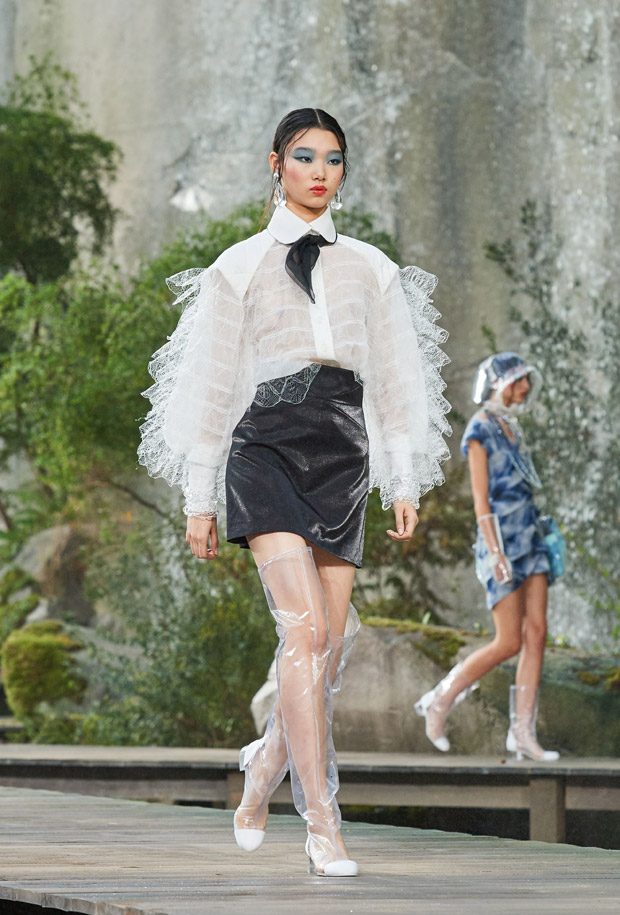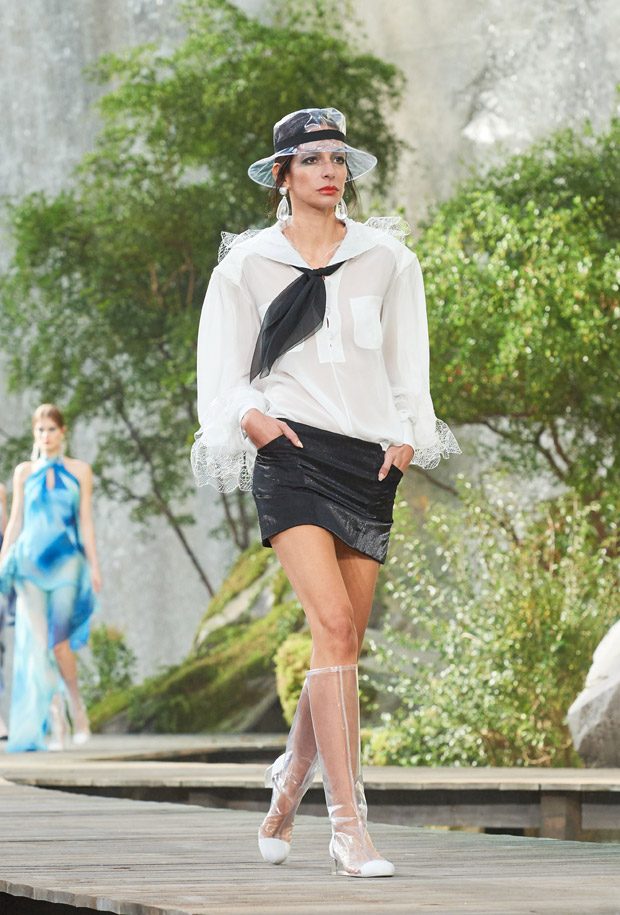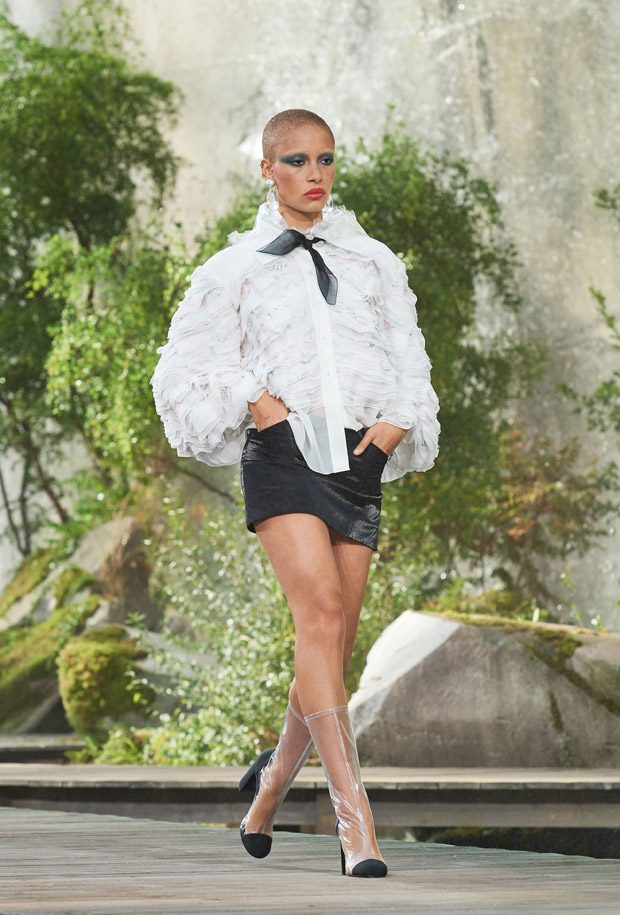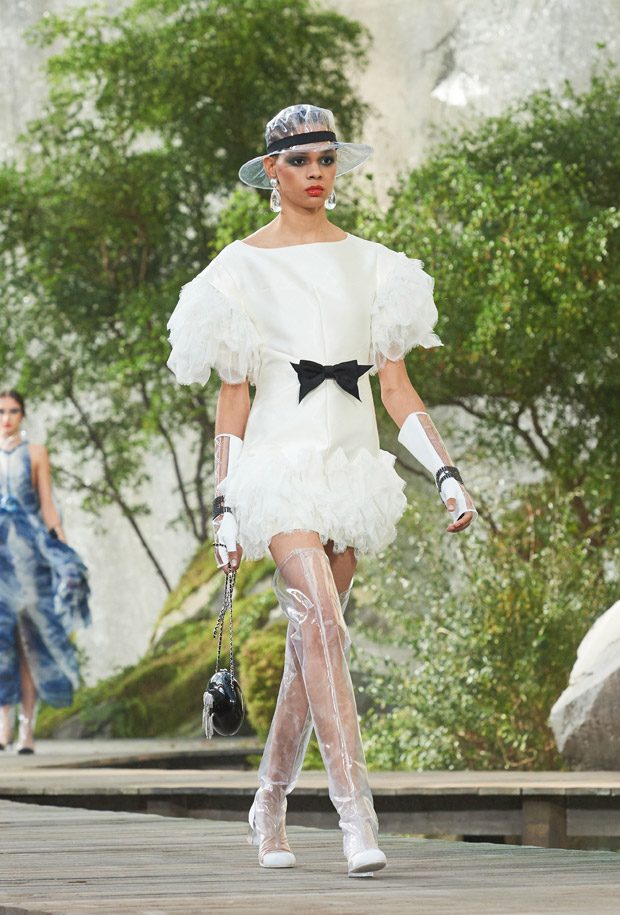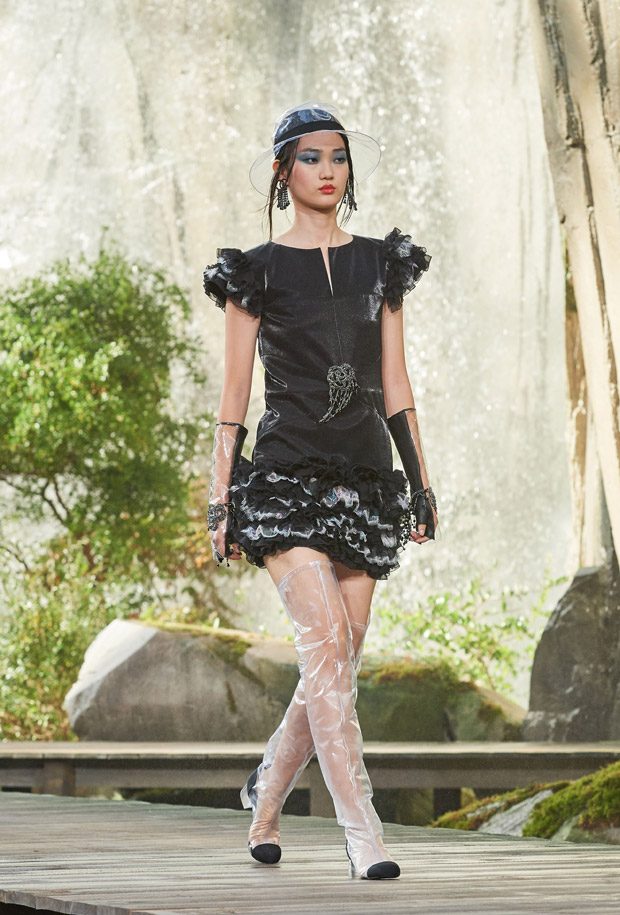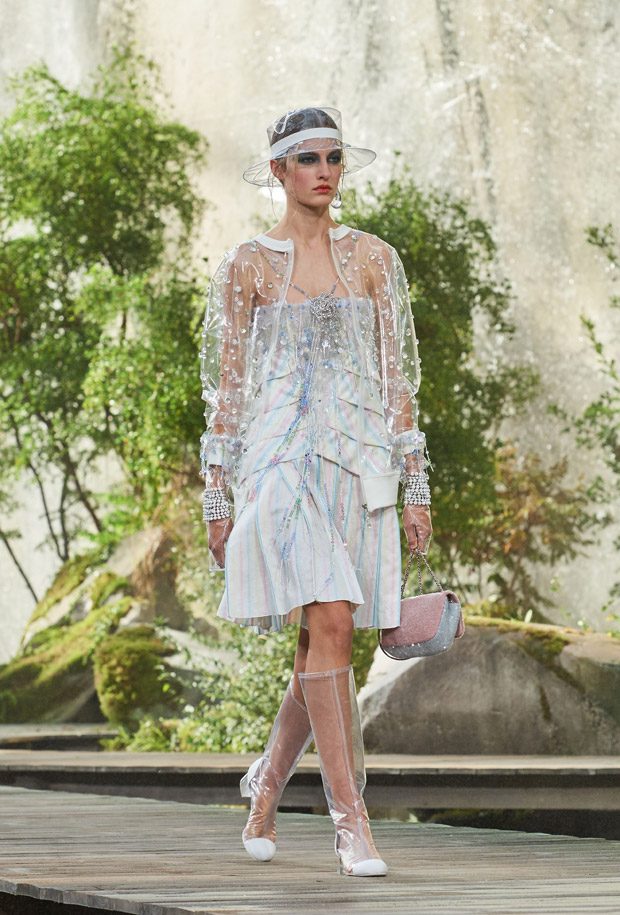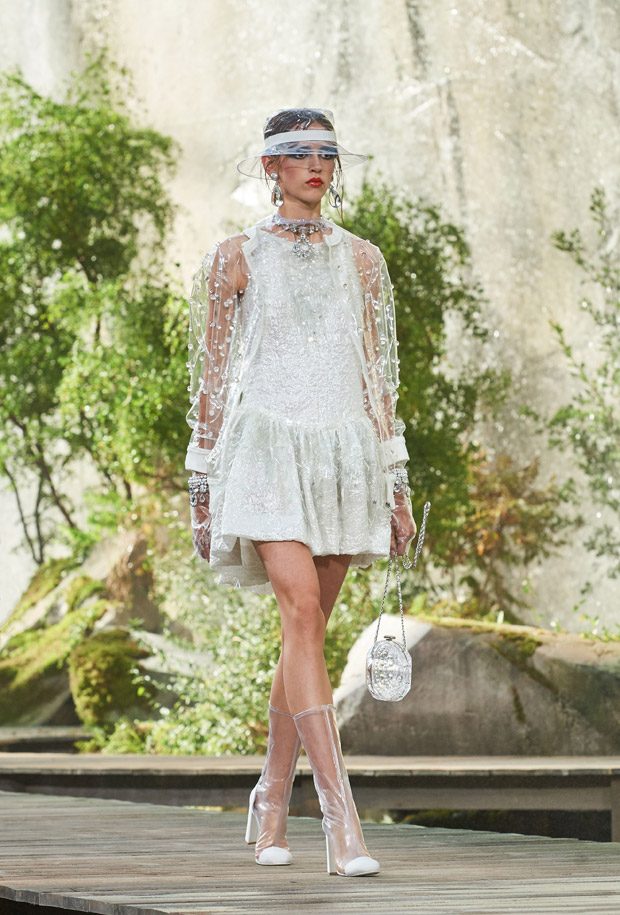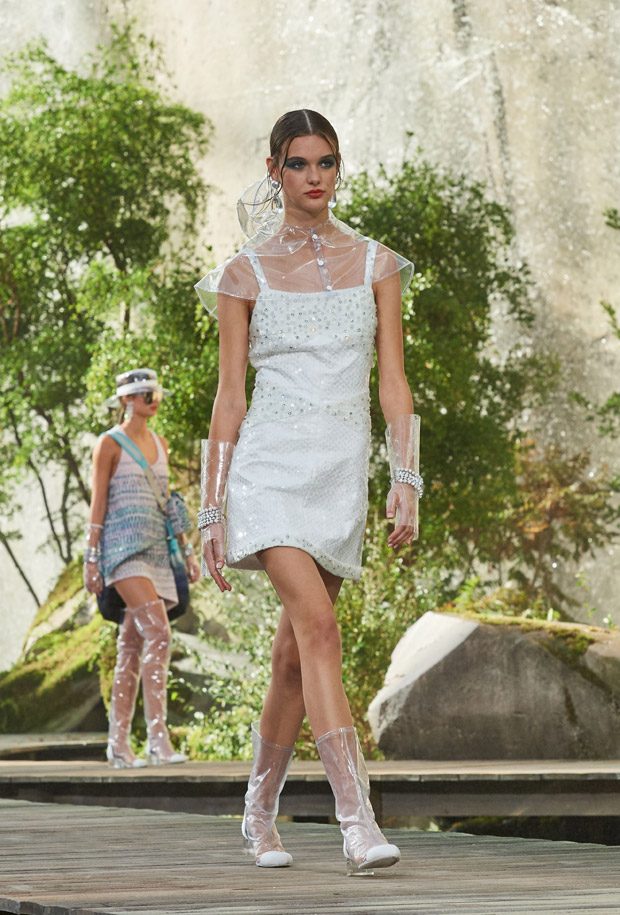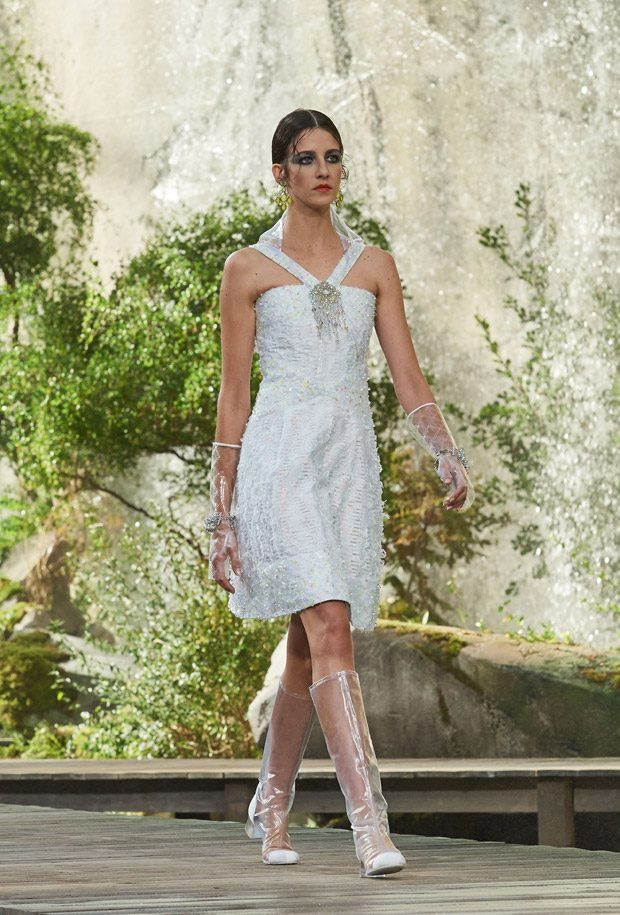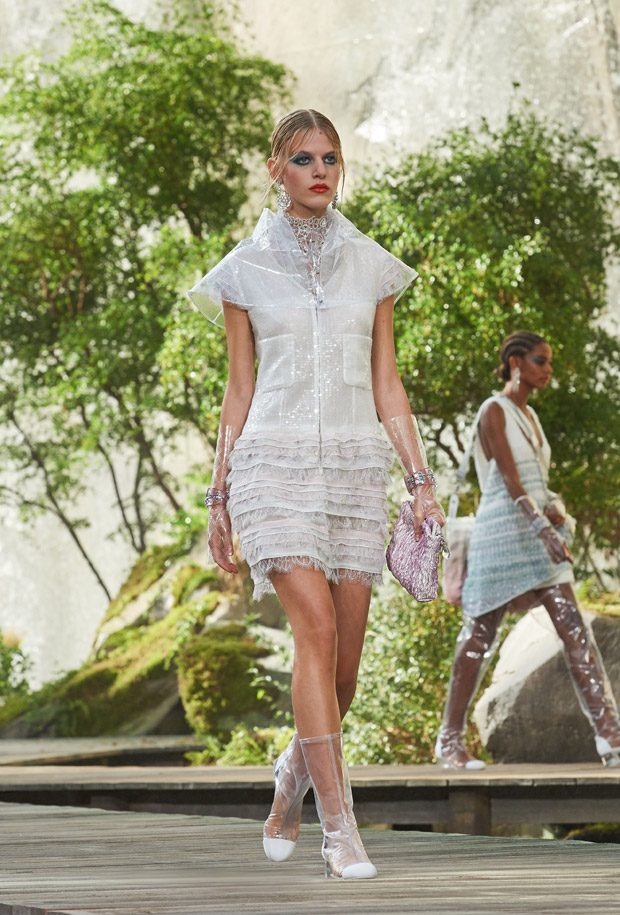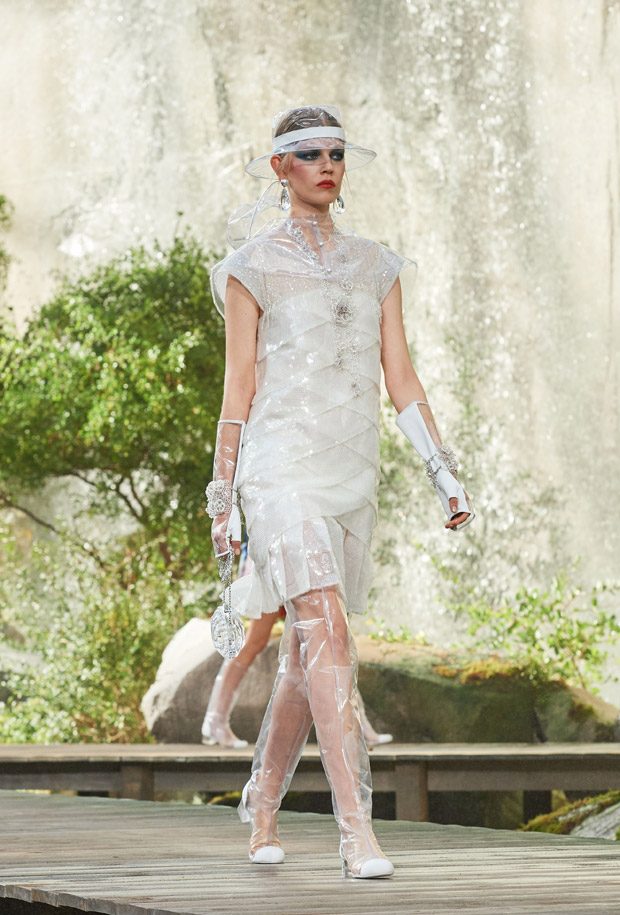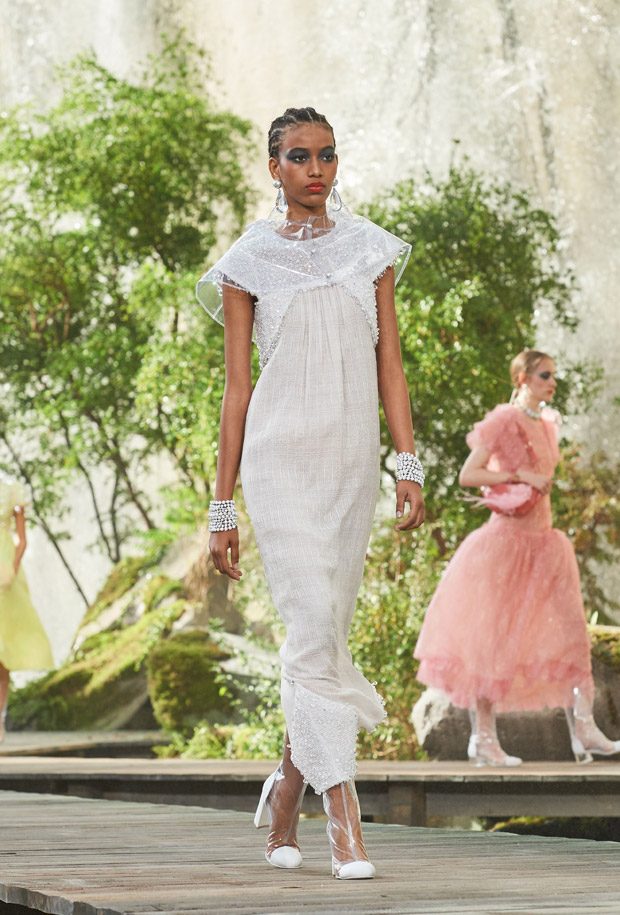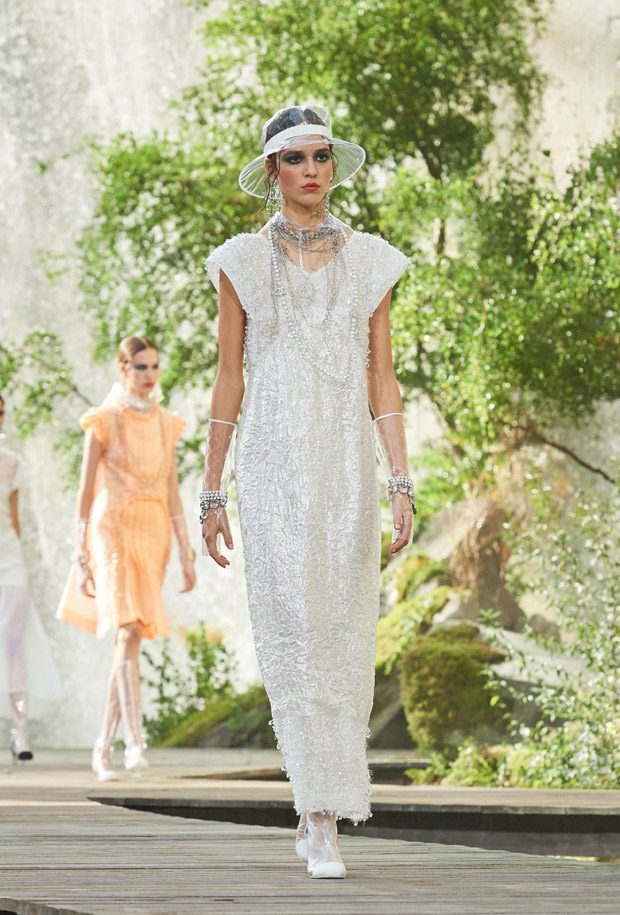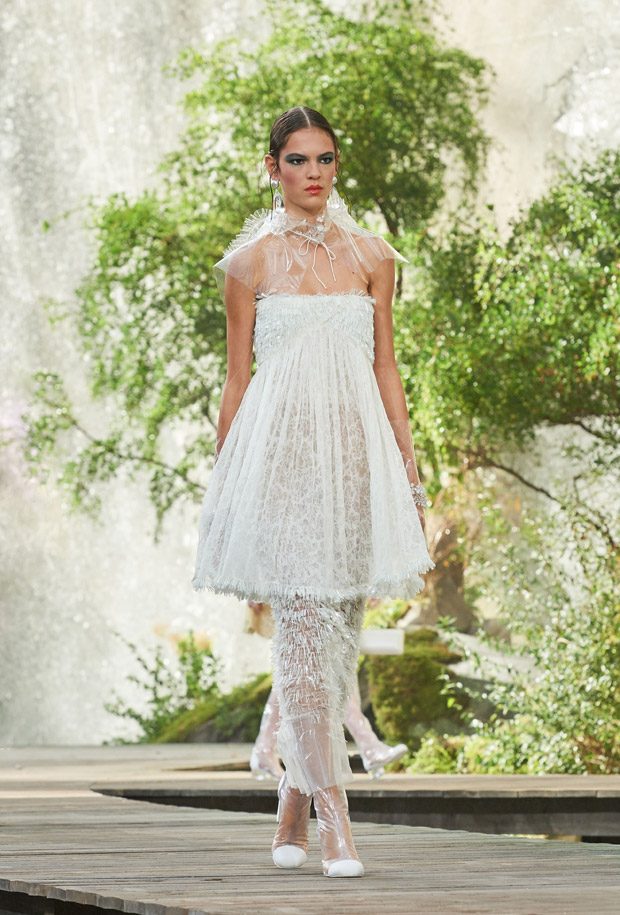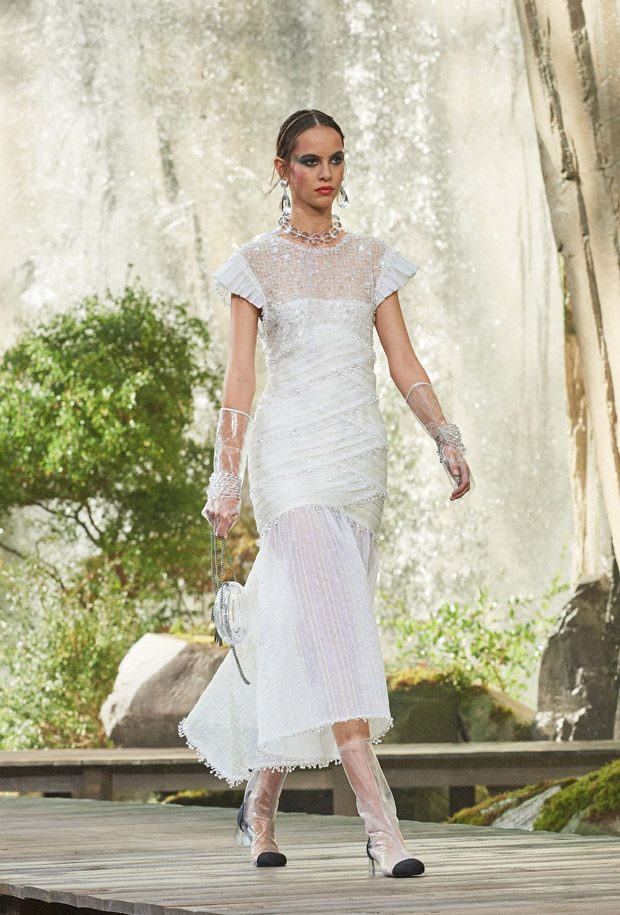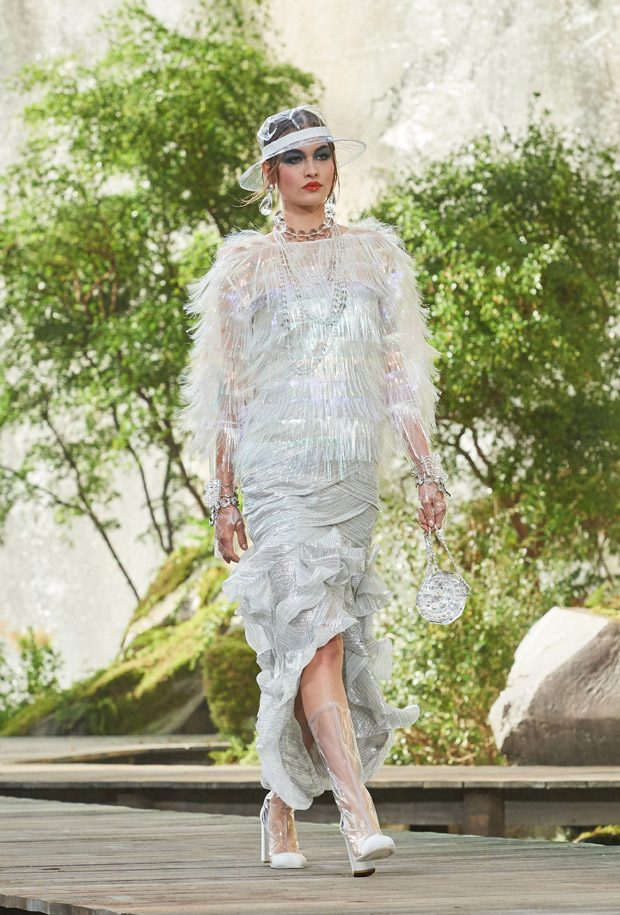 Hair Stylist: Sam McKnight
Makeup Artist: Tom Pecheux
Casting Director: Aurelie Duclos
Fashion Stylist: Amanda Harlech
Models: Adwoa Aboah, Africa Penalver, Alex Binaris, Alexandra Micu, Aleyna Fitzgerald, Amanda Googe, Anna Ewers, Arizona Muse, Bara Podzimkova, Binx Walton, Birgit Kos, Camille Hurel, Cara Taylor, Carolina Thaler, Catherine McNeil, Charlotte Free, Cristina Herrmann, Eleonore Toulin, Eliza Kallmann, Emm Arruda, Faretta , Felice Noordhoff, Grace Elizabeth, Greta Varlese, Hannah Sprehe, He Cong, Hiandra Martinez, Hoyeon Jung, Hudson Kroenig, Hyun Ji Shin, Ine Neefs, Irina Djuranovic, Jing Wen, Justine Asset, Kaia Gerber, Karly Loyce, Kiki Willems, Kremi Otashliyska, Lauren de Graaf, Leila Goldkuhl, Lex Herl, Lexi Boling, Lia Pavlova, Line Kjaergaard, Louise Parker, Luna Bijl, Manuela Sanchez, Mariacarla Boscono, Matea Brakus, Mckenna Hellam, Mica Argañaraz, Michelle Gutknecht, Michi , Myrthe Bolt, Nandy Nicodeme, Noortje Haak, Nora Attal, Odette Pavlova, Ola Rudnicka, Othilia Simon, Pauline Hoarau, Ratner , Rianne van Rompaey, Romy Schonberger, Roos Abels, Roos van Elk, Runa Neuwirth, Saffron Vadher, Sara Dijkink, Sarah Berger, Selena Forrest, Soo Joo Park, Stella Maxwell, Vittoria Ceretti, Wangy Xin Yu, Yasmin Wijnaldum, Yoon Young Bae, Yvonne Bevanda, Zwaan Bijl
We love hearing from you, connect with us on Twitter, Instagram and Facebook.