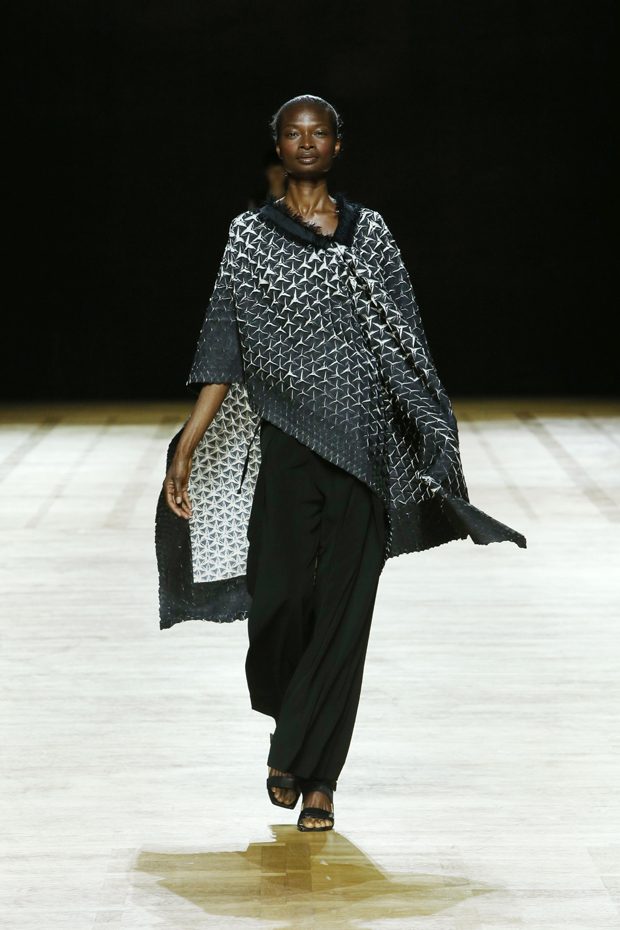 Issey Miyake SS18 (PFW): A piece of memory
"The blowing of the wind arouses
Nostalgic recollections never seen before.
The landscape that one finds now,
Is a fragment of proof of what once long ago nurtered us all.
Just as rain returns to the sky and then falls to earth again,
The present is equally a part of the past.
The fault lines of the earth, a chain of knowledge, keep questioning us
Expressing our respect for nature's great dignity."
With this collection, Issey Miyake is referring to the beauty of the nature or, to say it more precisely, it takes its inspirations from the landscapes of Iceland. Thus, this collection contains elements as you find them in the breath- taking Nordic landscape: being significant for its beauty are its strong contrasts, apart of large glaciers that are reaching as far as the eye can see, it is also known for its clefts in rather rough landscapes, incredible waterfalls and wide fjords. When observing this collection's pieces, those influences clearly shine through.
What stays in mind is the creative play with various volumes: presented in a three- dimensional form, Steam Stretch fabrics were flattened out in the printing process. As a consequence, the overall image appears smooth and softer than before. Due to this technique, a shadow is created that contributes to a very unique visual effect. The incredibly interesting print choice of this collection underlines this irresistible visual effect. Look at those tiny cubes, the graphic lines- simply smooth! For its cube pattern, squares are harmoniously matched, each one stands for a memory. A square arises when the garment is laid flat, it then turns into a three- dimensional form when worn.
The range of colours feels like a walk through the Nordic landscape. It contains of mainly earthy hues, for instance wood, moss, seafoam, night black, navy, arctic, ruby and honey. Incredibly irresistible. The brown colour that is presented in the colourful check is a natural pigment of the earth. For that tone, the traditional "Dorozome" mud dyeing method is used, as we know it from Amami Oshima, a tropical island in the South of Japan.
Baked Stretch is shown a touch more delicate, softer this season. Impressions of the Icelandic landscapes are depicted on the uneven pleats. That underlines the constant changes of the landscapes. Furthermore cuts are kept rather loose and are therefore enduringly flattering the female silhouette.
As shoe choice, UNITED NUDE shoes are used for the third time this season. They are the perfect shoe choice for a cosy walk through Nordic landscapes.
Issey Miyakes' Spring/ Summer 2018 collection felt like an exciting journey through Iceland. We will definitely keep an eye on all upcoming collections.
Scroll down to see the collection: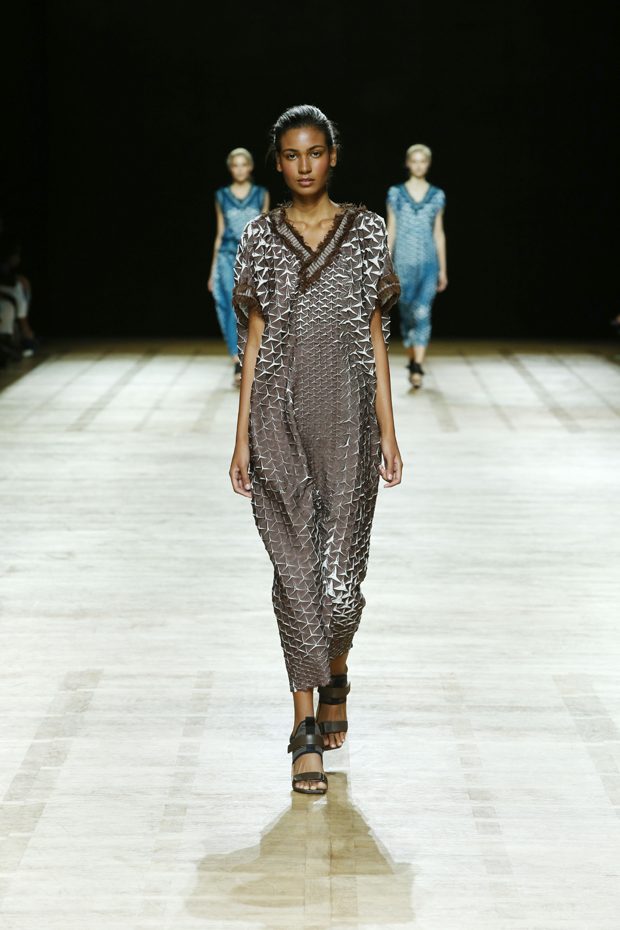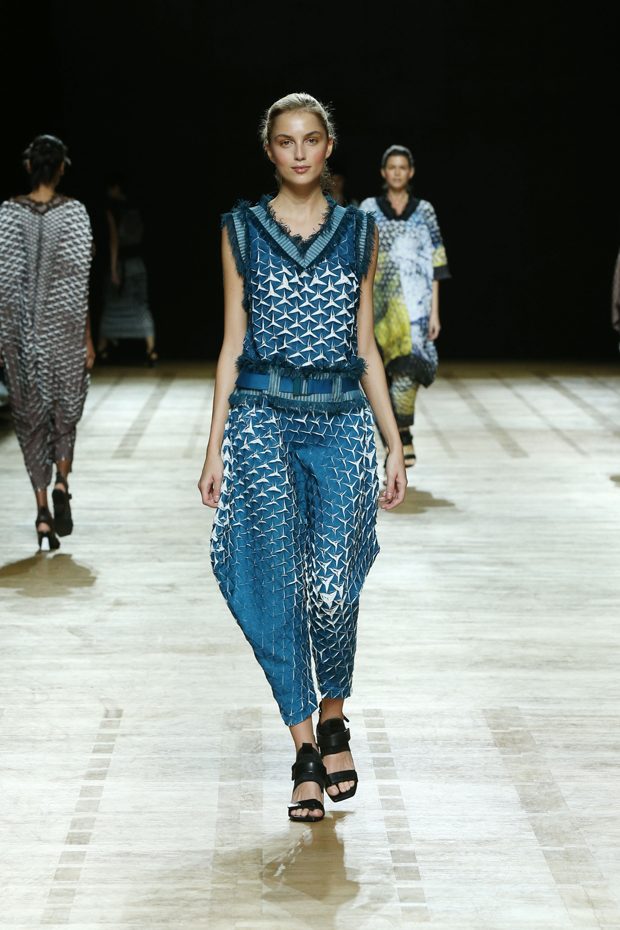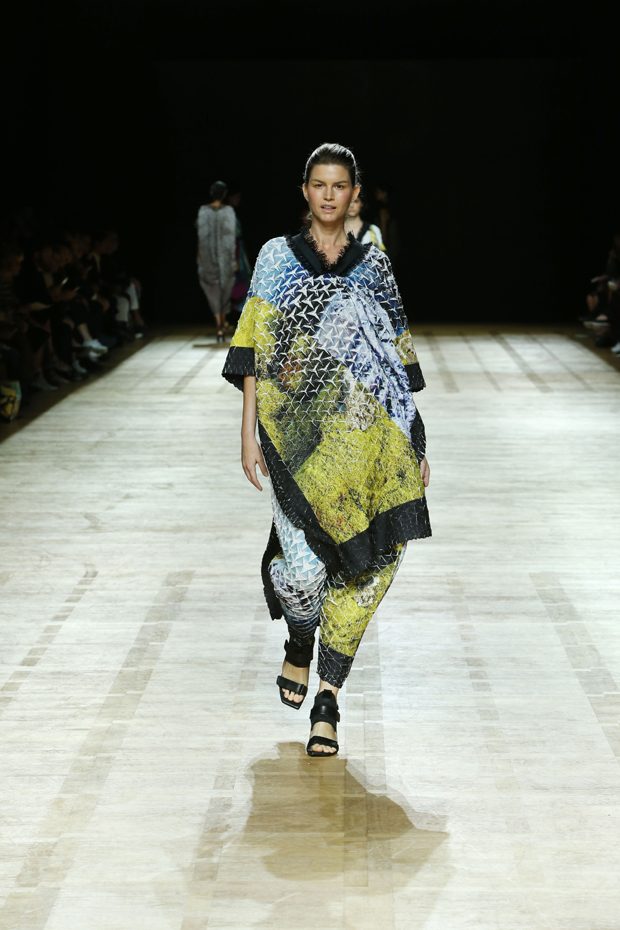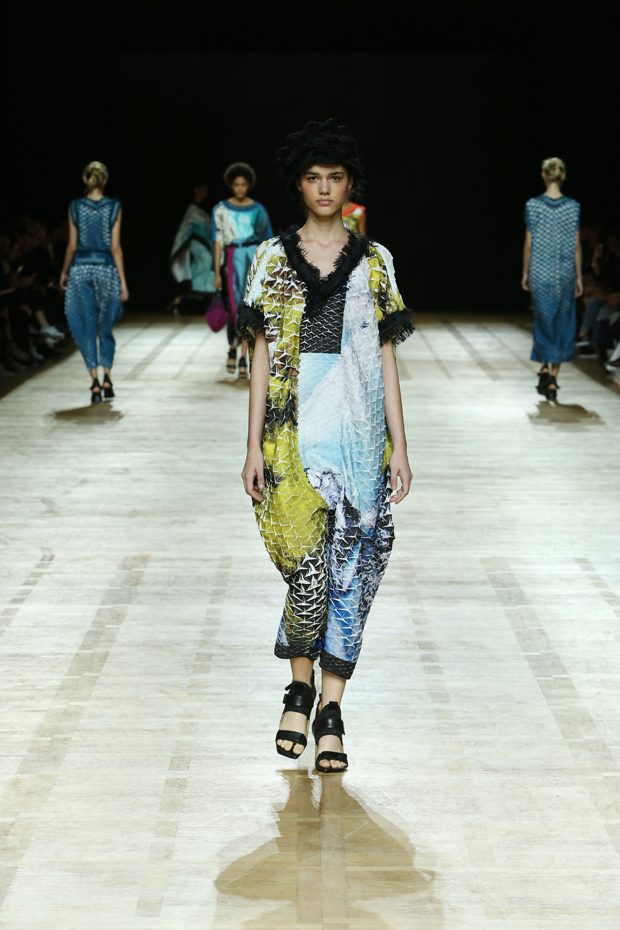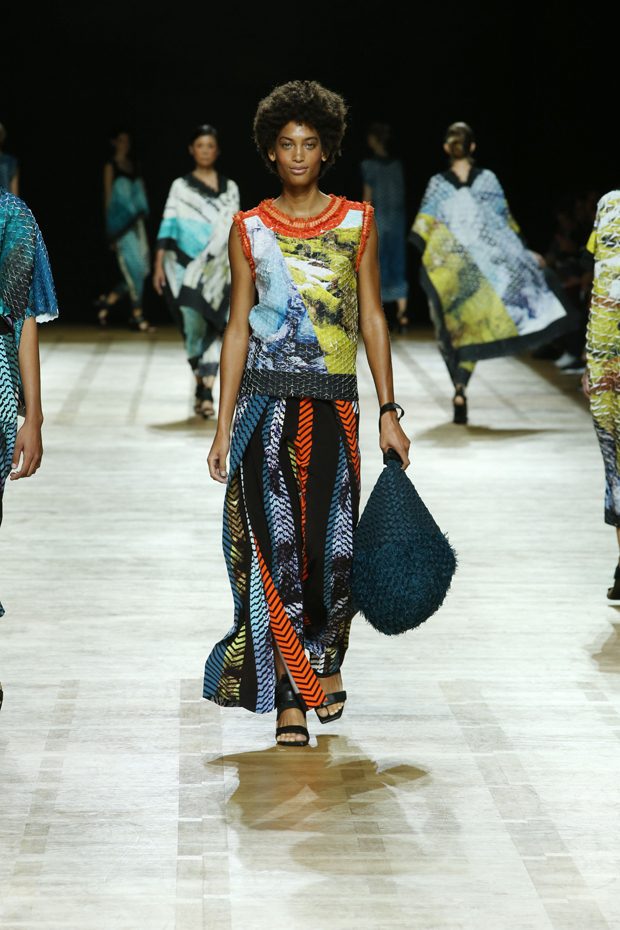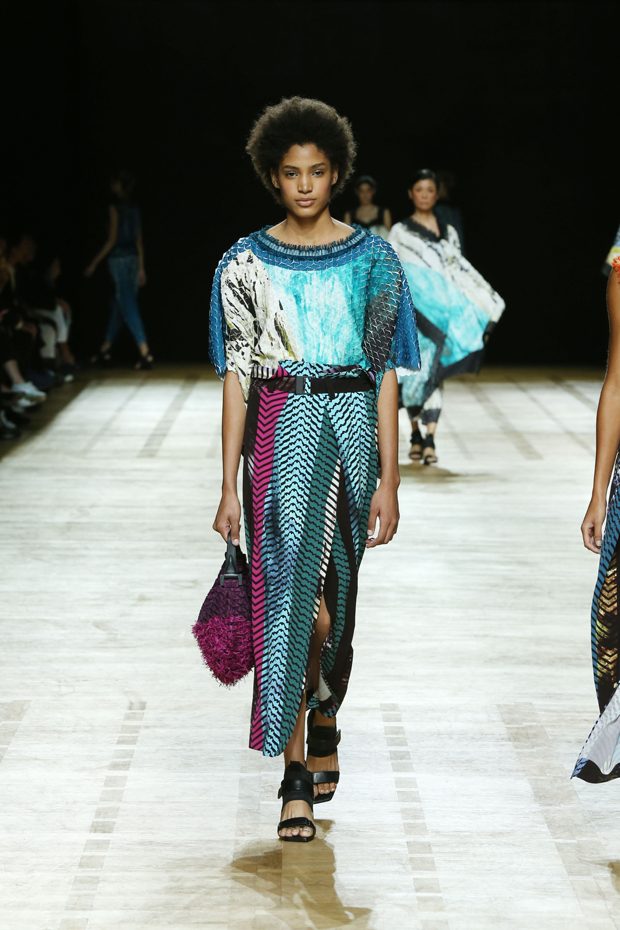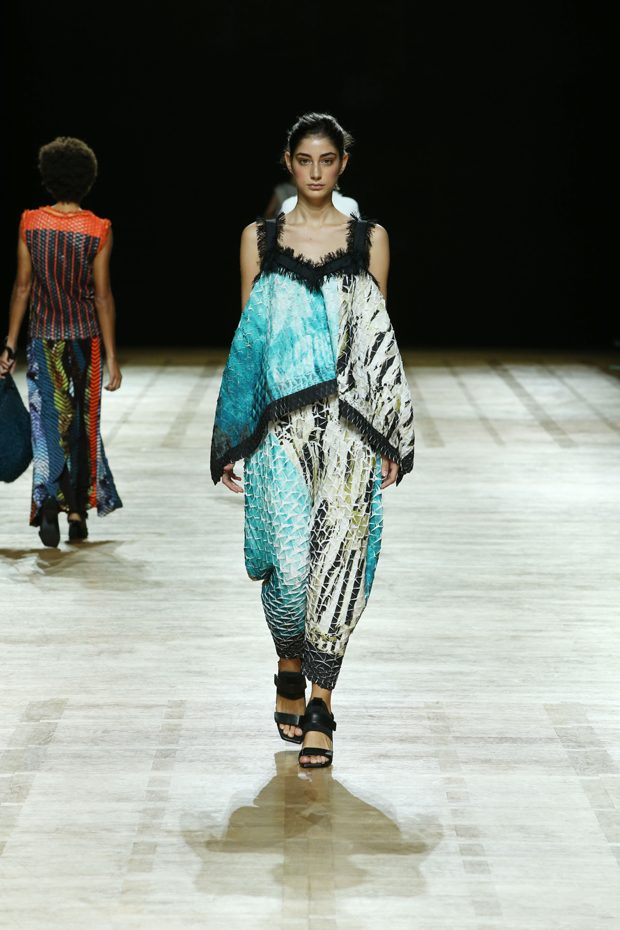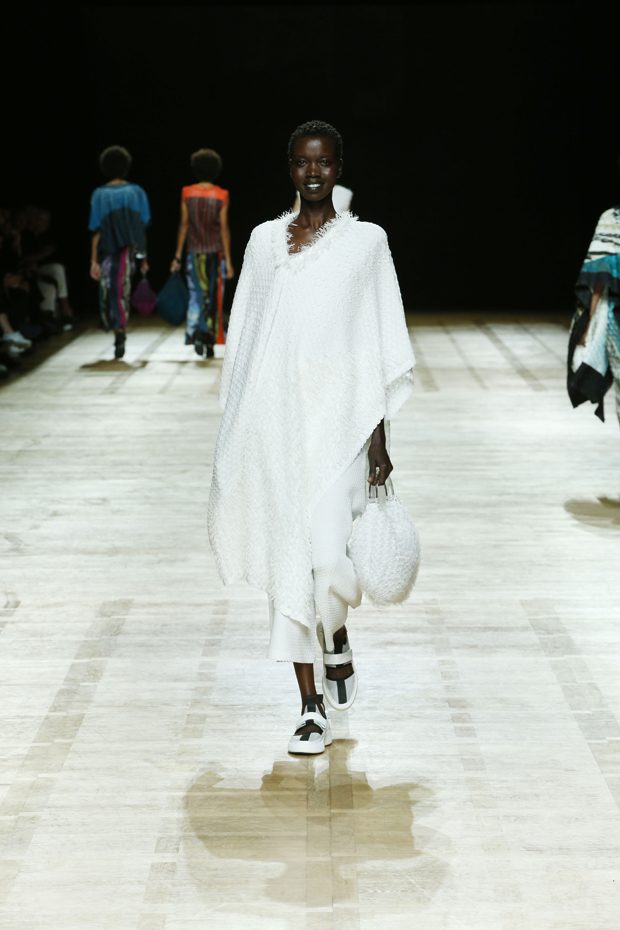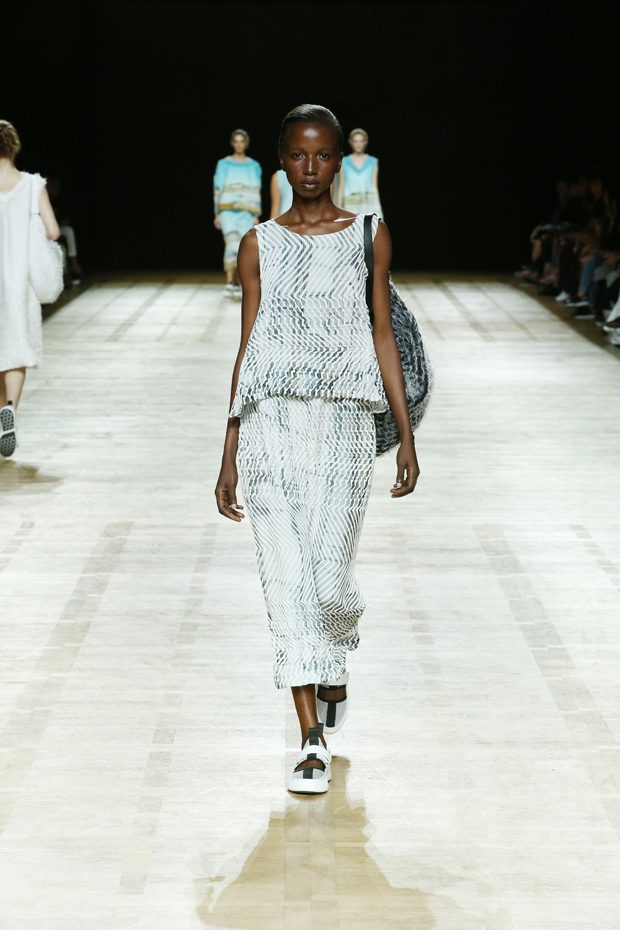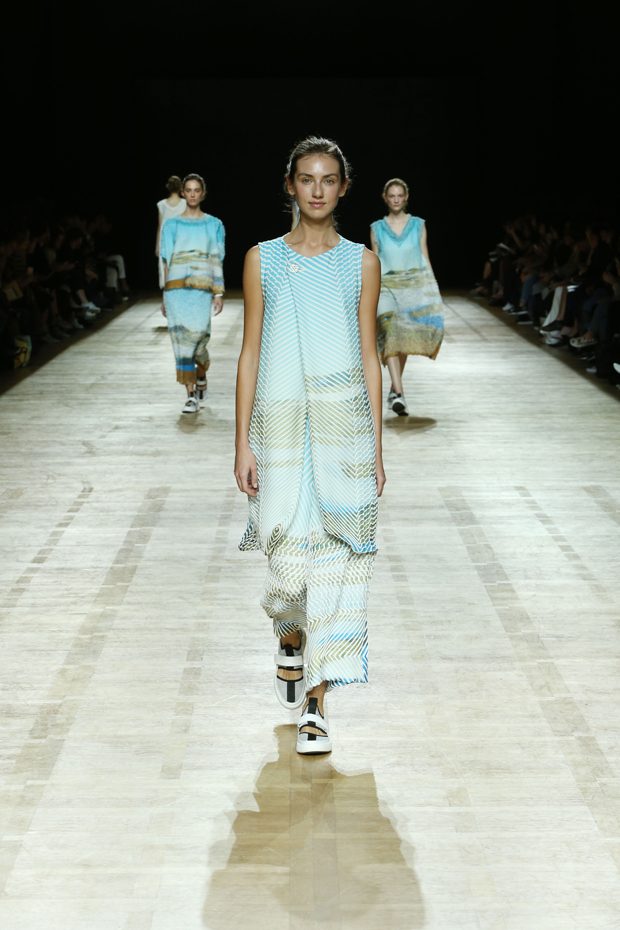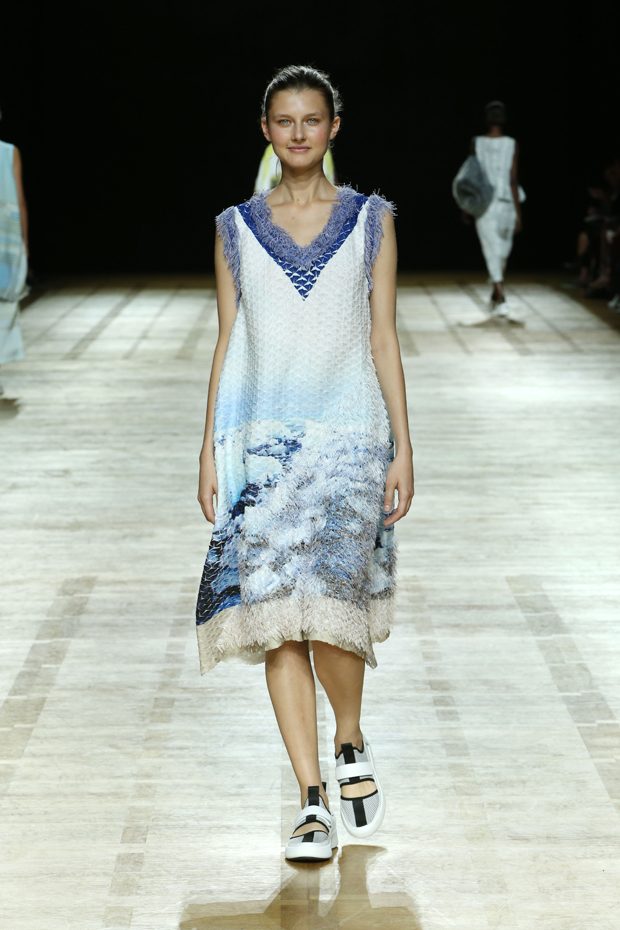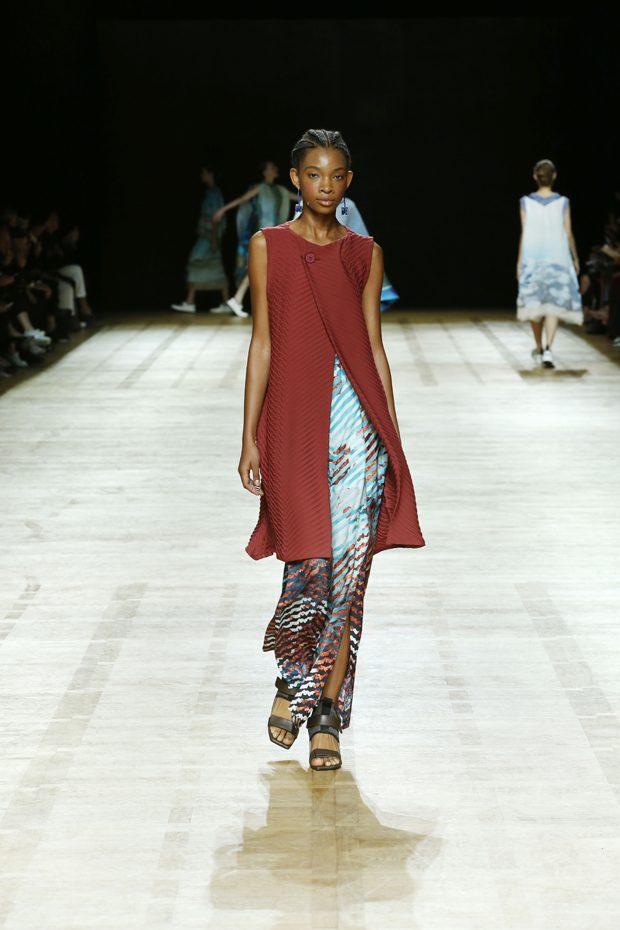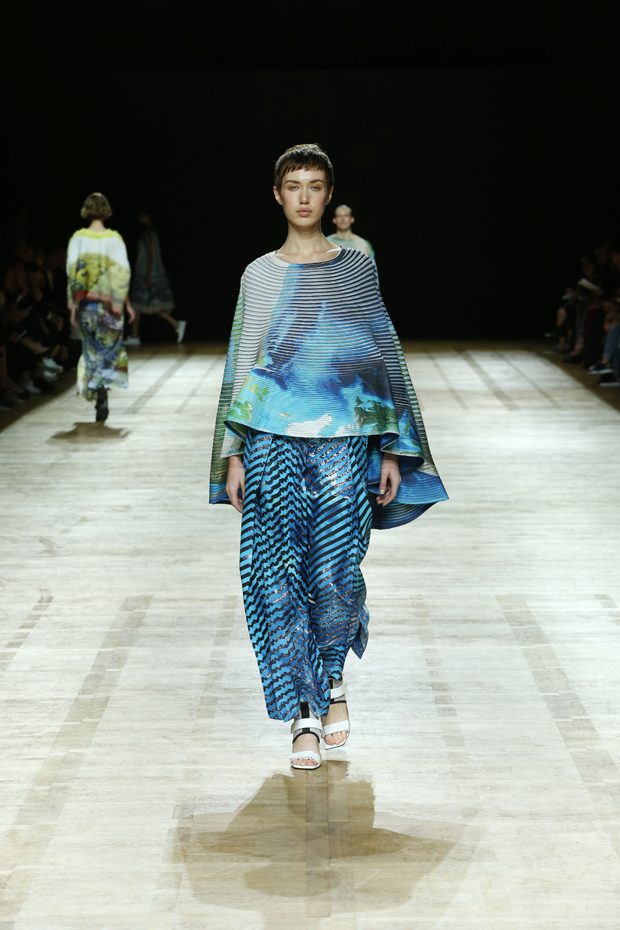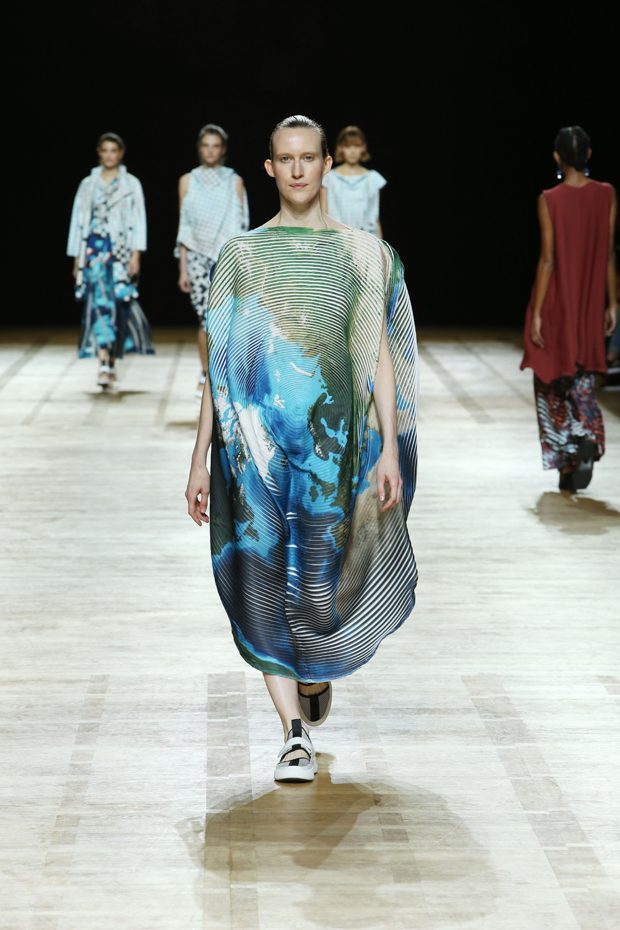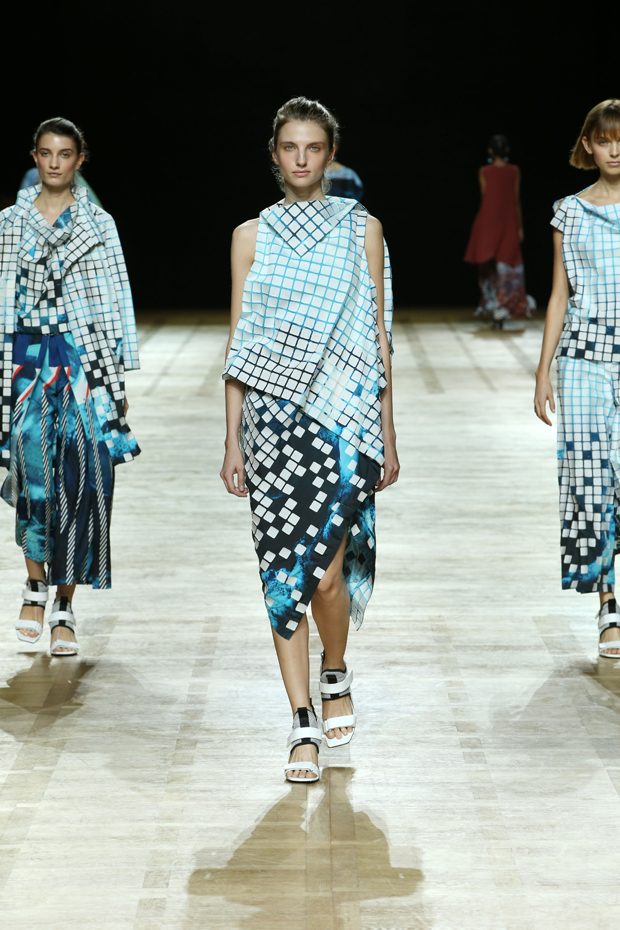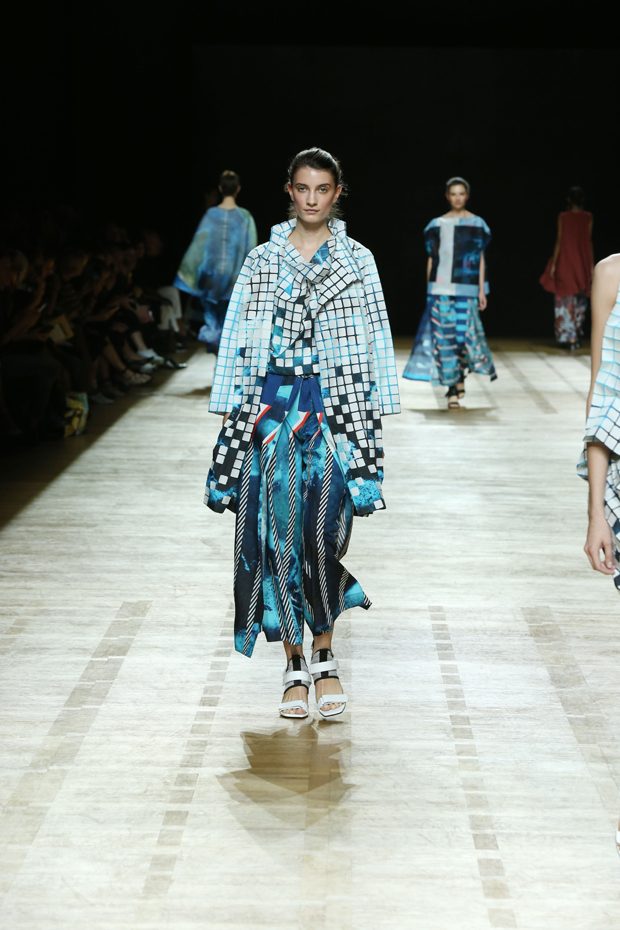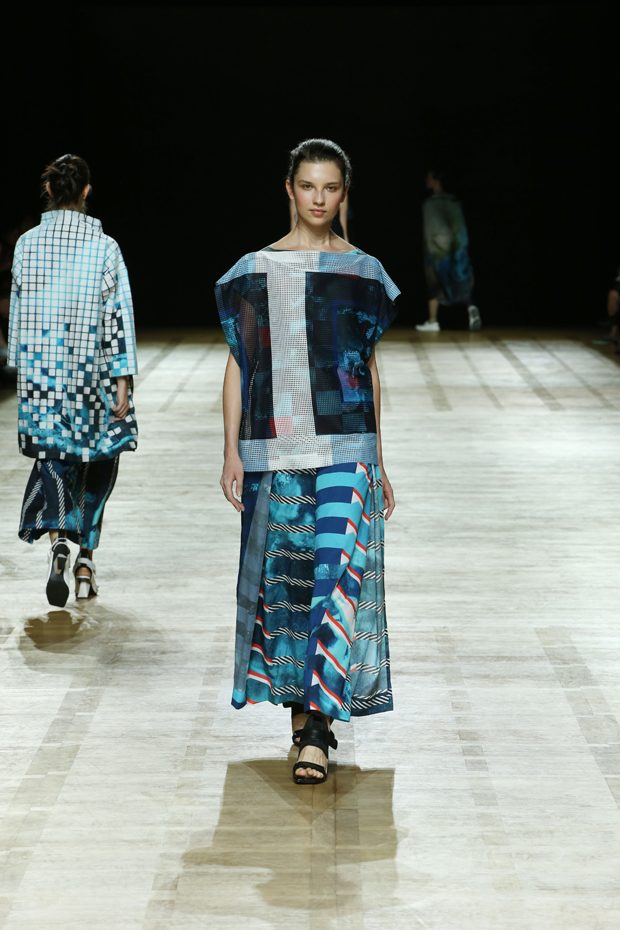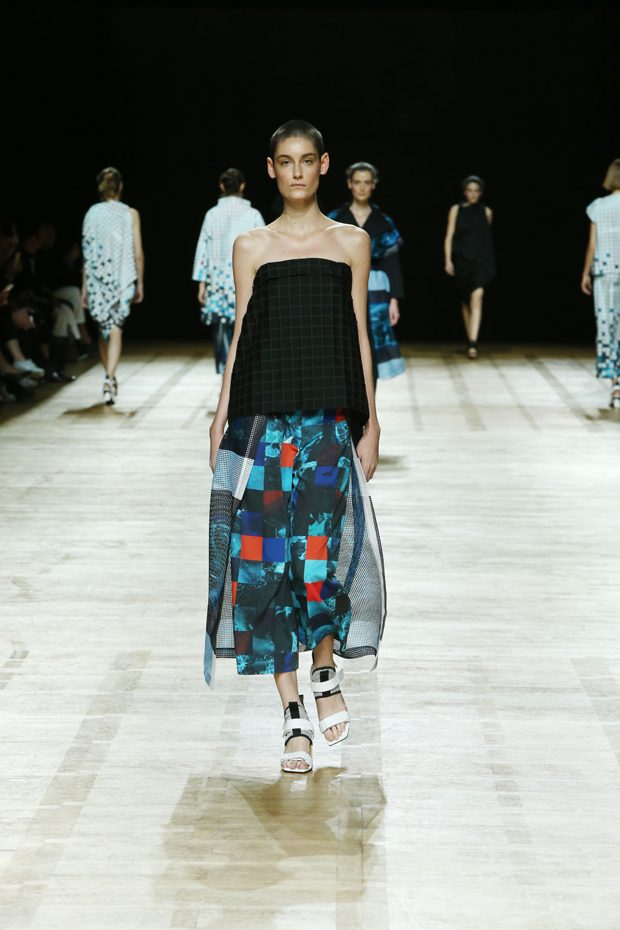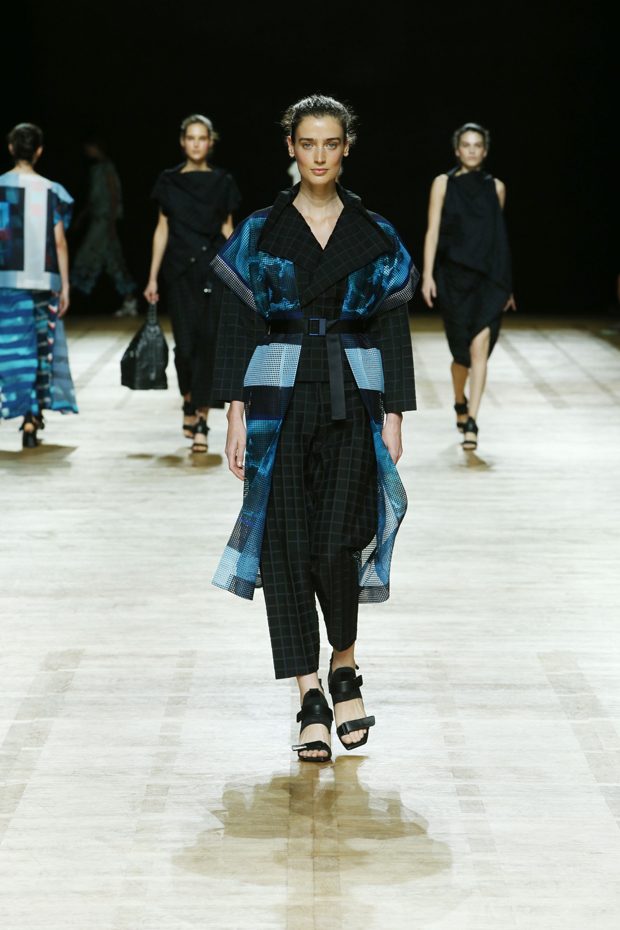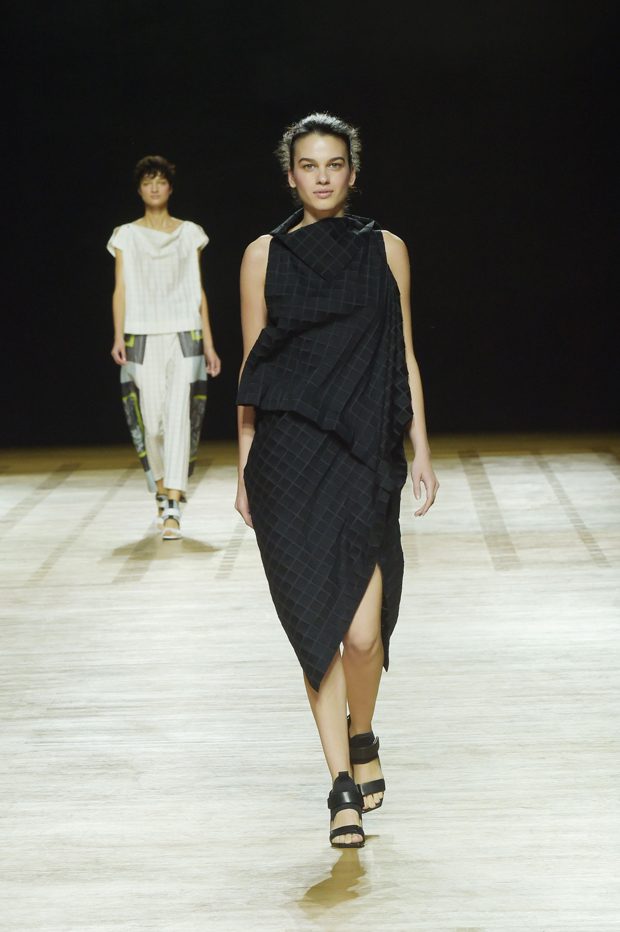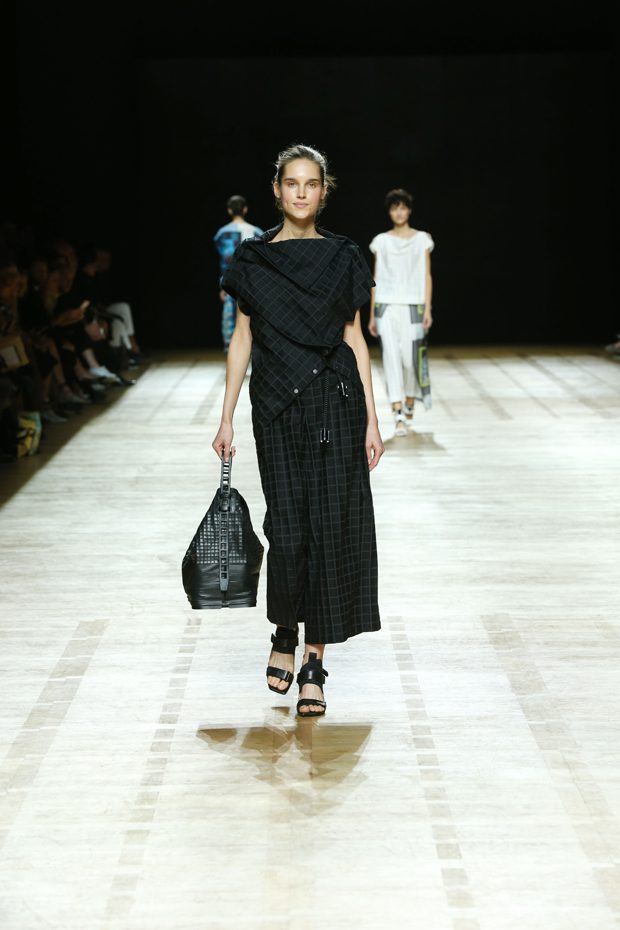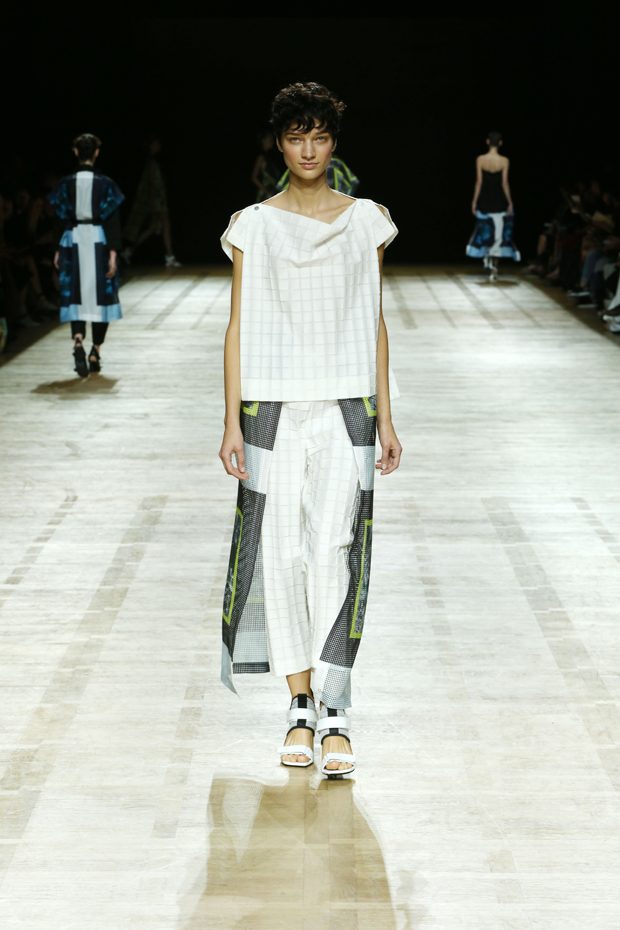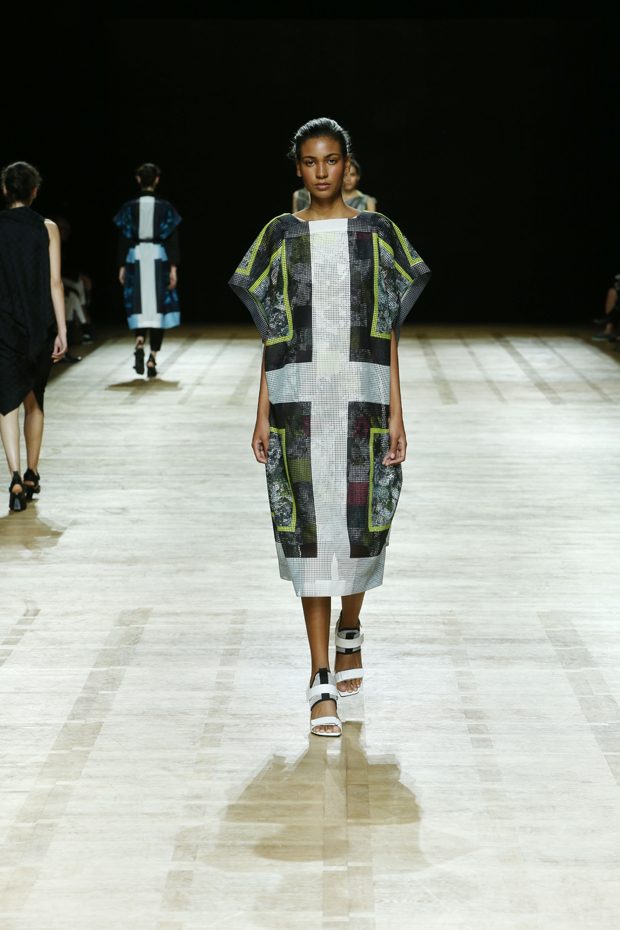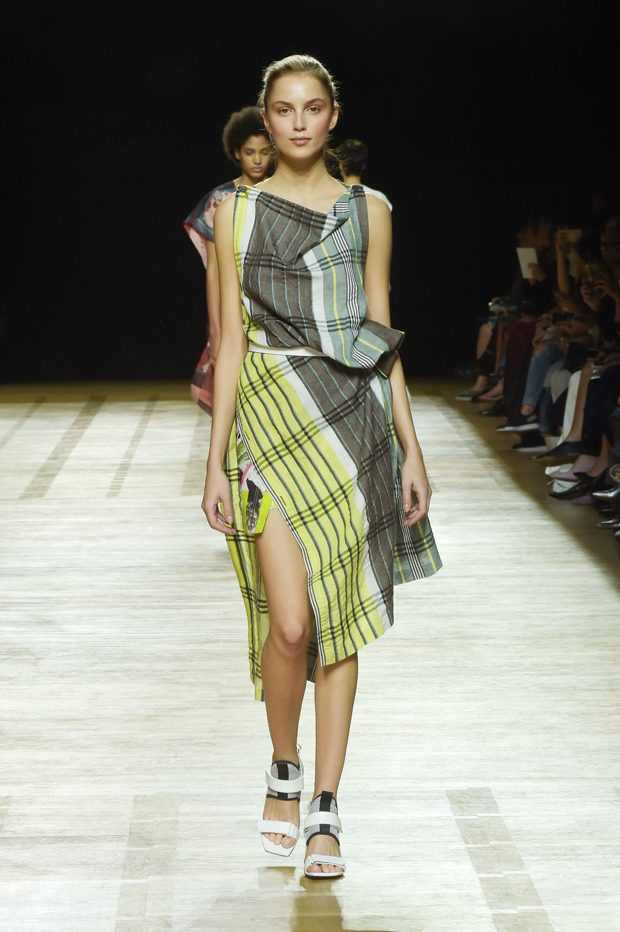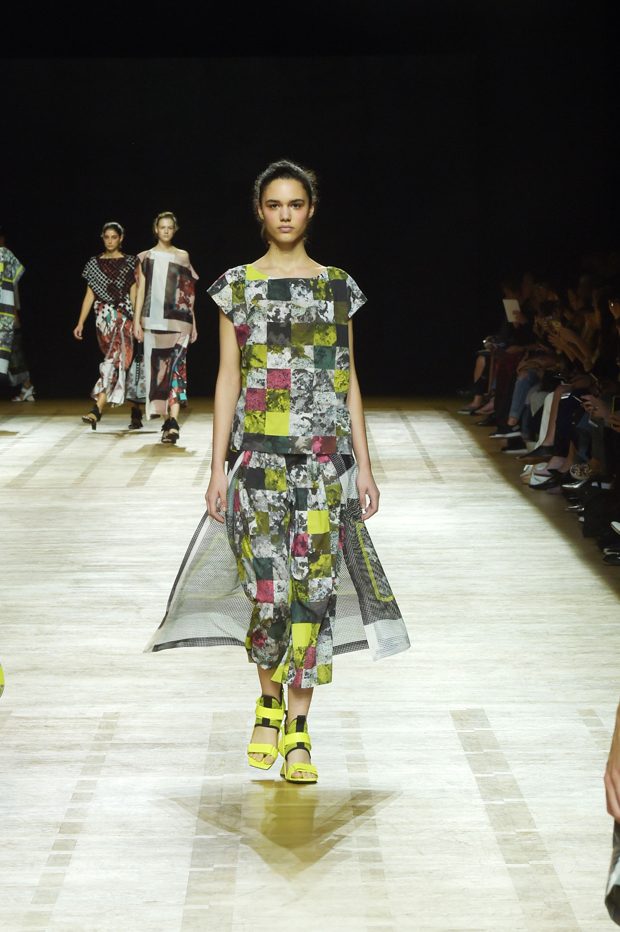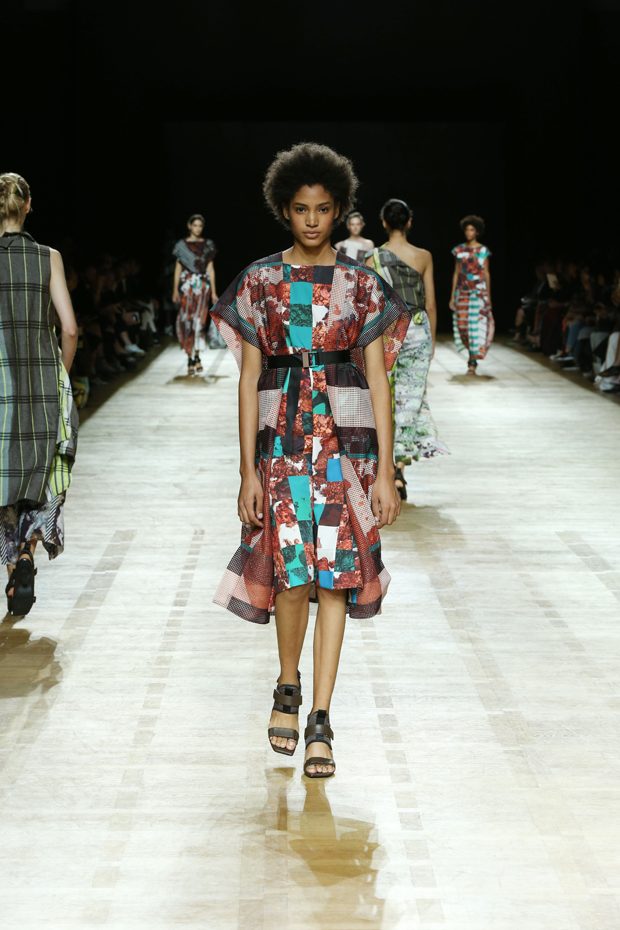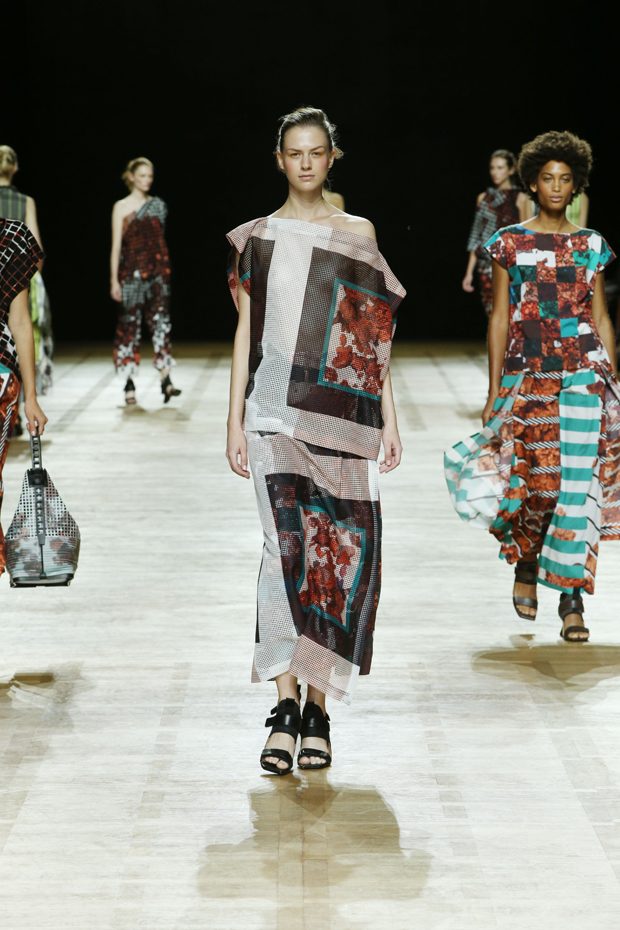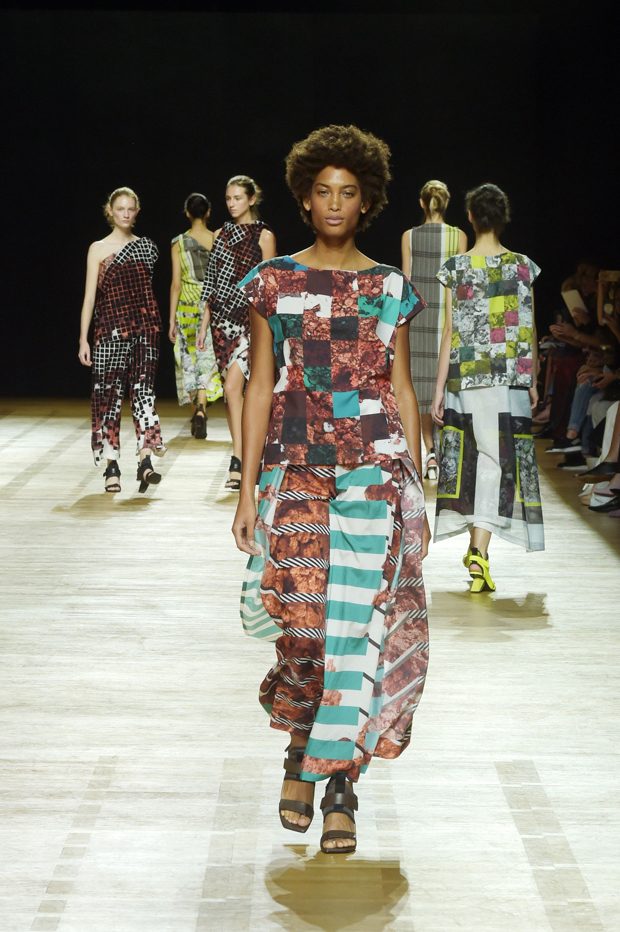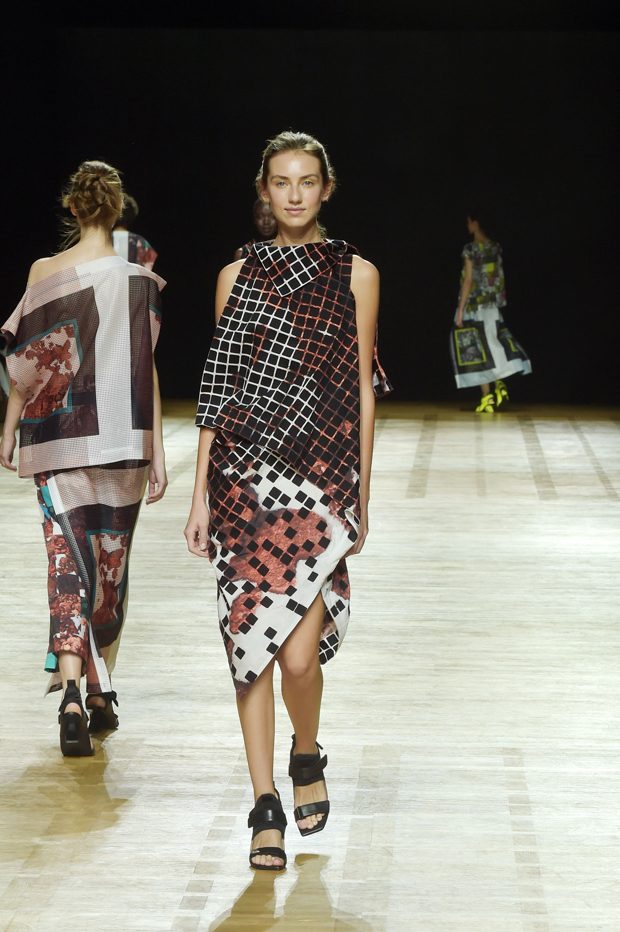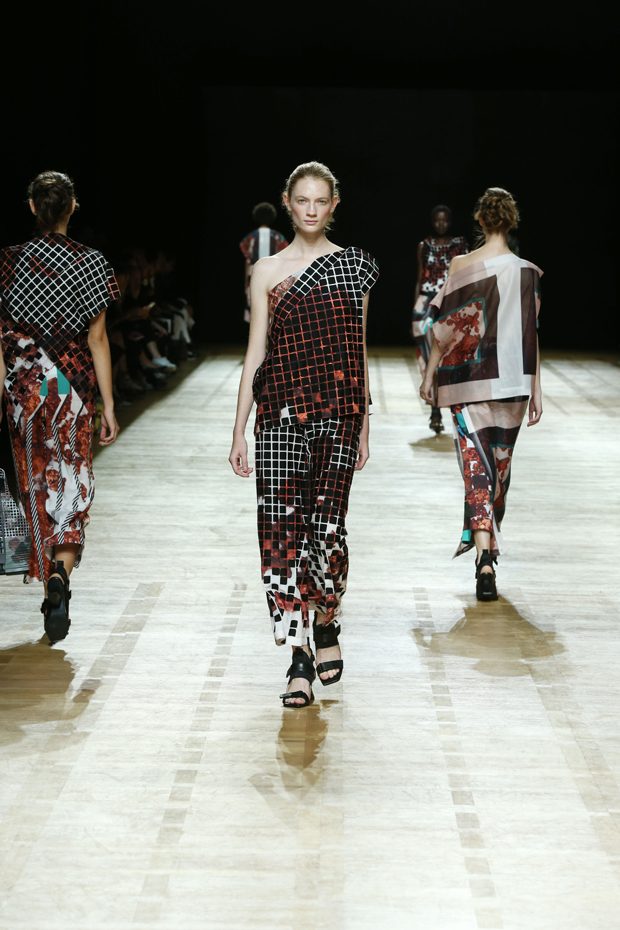 All images courtesy of Issey Miyake
Review by Sussan Zeck for D'SCENE Magazine