Exciting news from Paris-based fashion house KARL LAGERFELD which is led by the creative direction of the eponymous iconic designer: as we heard, a completely compelling footwear collection, for both men and women, will be released for Spring/ Summer 2018. That sounds promising, doesn'it? Being significant for Karl Lagerfelds' creations is their incredibly innovative, aspirational and contemporary touch. What makes the pieces of his own line stay in mind is the combination of contrary elements in a highly harmonious way: timeless classics are teamed up with contemporary, rock- chic influences. Thus, a very individual overall image is created.
For his footwear collection, smooth, soft leather fabrics are chosen. In addition to that classy material choice, playful highlights like metallic studs, stars and pearls definitely deserve devotion. Simply smooth! As a consequence, those precious pieces can be interpreted as the perfect addition for the labels' ready-to-wear and bag collections. Therefore sophisticated and rock- chic influences of this shoe collection clearly shine through, plus KARL LAGERFELD's signature style that is characterized by its edgy, contemporary yet cool style. Incredibly inspiring.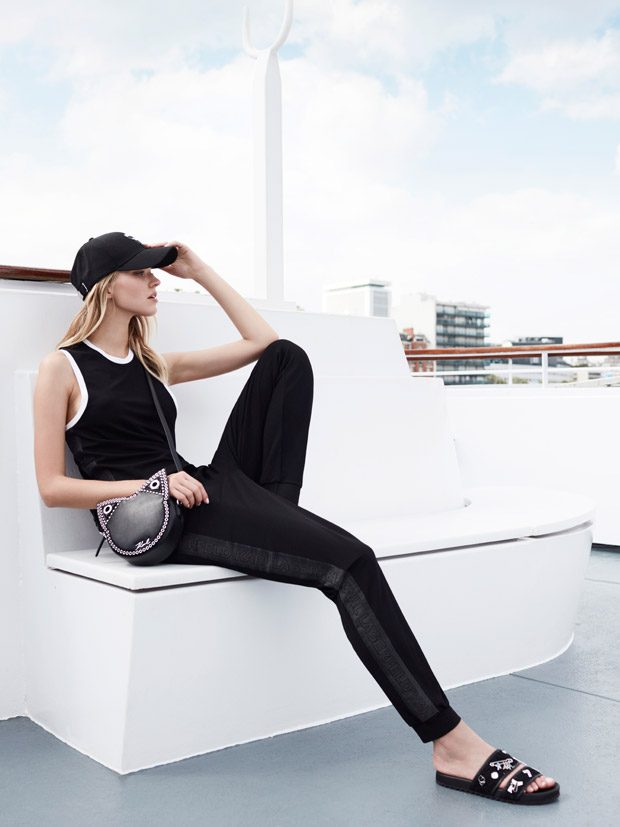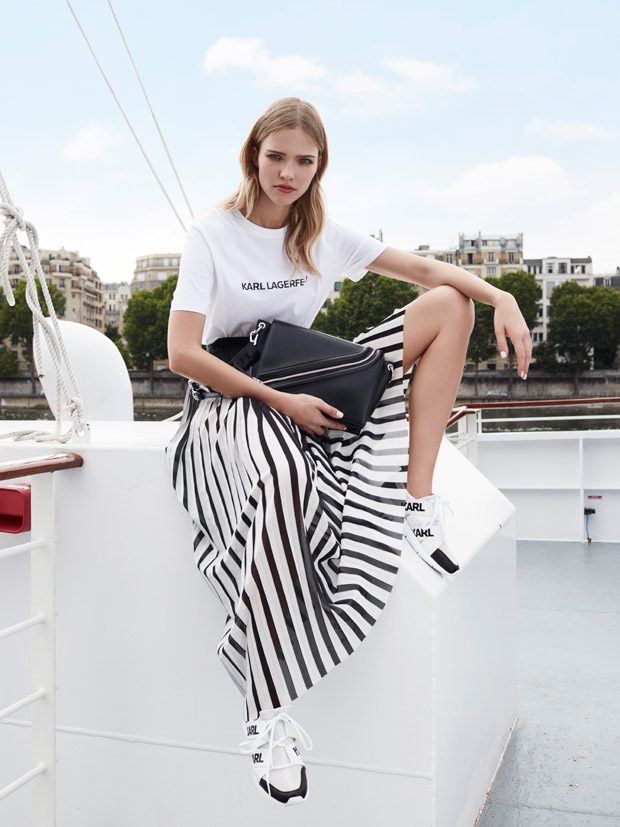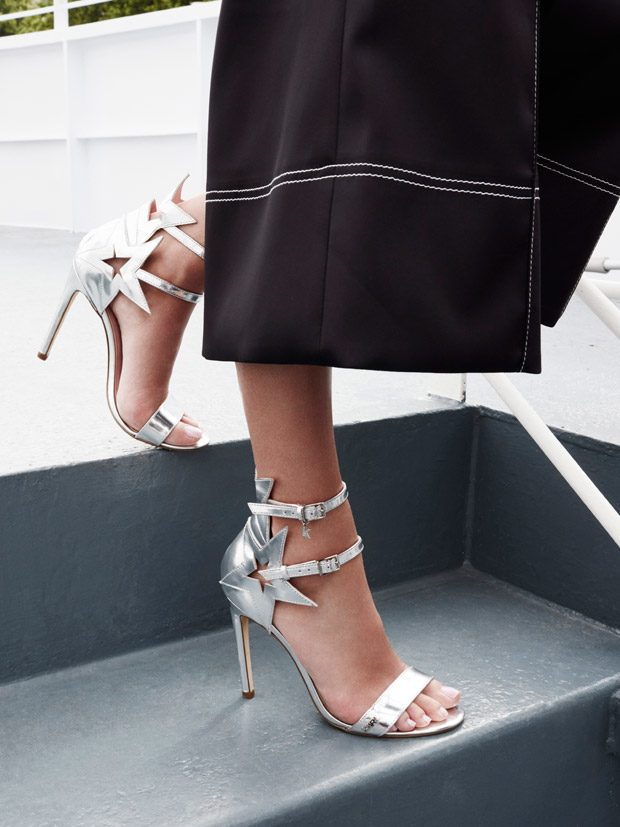 But now let us take a closer look at the womenswear pieces of this collection: what first of all caught our eyes and at the same time won our hearts are sporty- chic sneakers that follow the "athleisure" trend. When taking a closer look at those models, you notice their slip- on and lace- up silhouettes. The metallic leathers are kept in trendy silver, warm gold and cool copper. Furthermore a range of runners are created with textured webing tape and provided with the very well- known KARL LAGERFELD logos. Quite a number of sneakers of this collection are provided with trendy pins. As motifs, they contain sundry of KARL LAGERFELD's  most iconic symbols, for instance the designers' cameo silhouette, his lucky number seven, and a camera. But also his written signature appears on stiletto heels and platform sandals. Completely charming!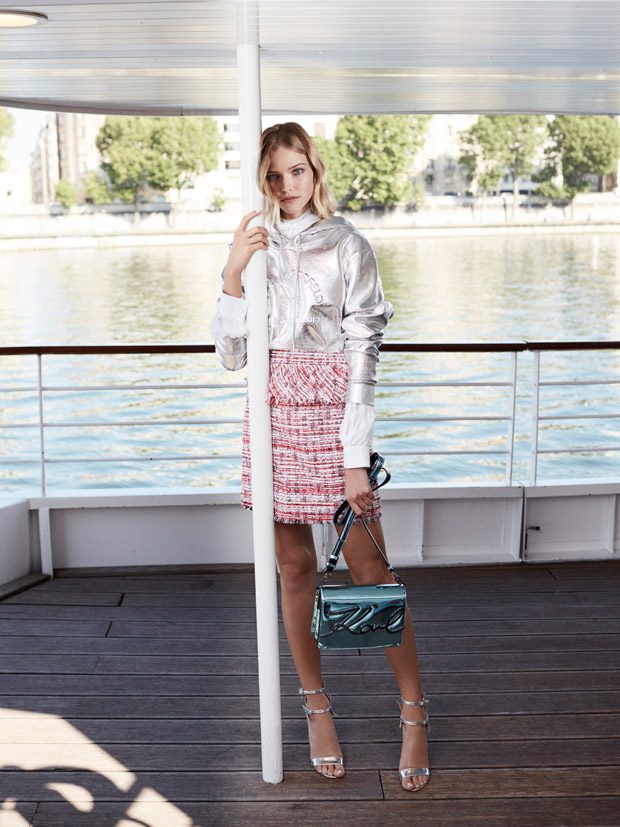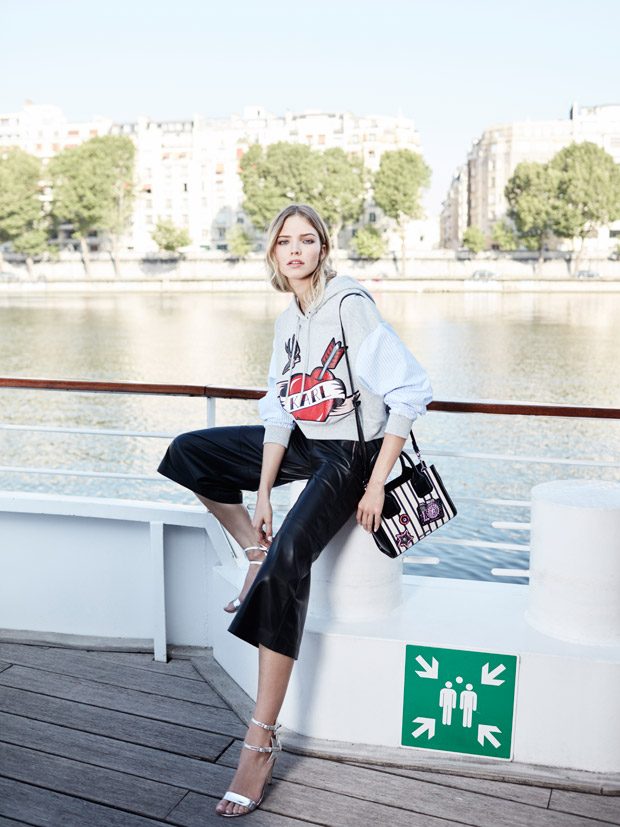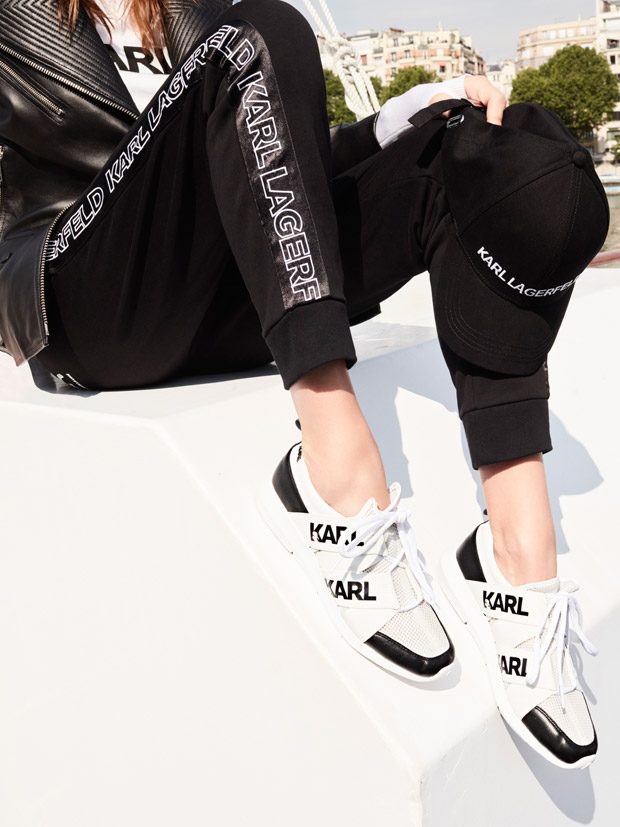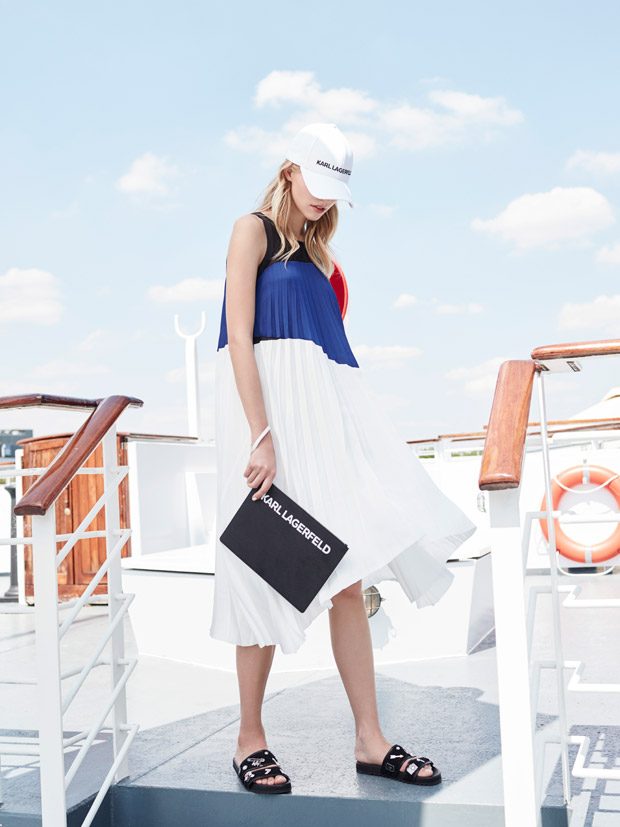 For different occasions, various materials are used: for your daily shoe choice, denim is repeatedly used. As perfect addition for your evening wardrobe or for special occassion, you may assume it right, it gets highly elaborate: party heels are made of gunmetal glitter, velvet, studs and metallic specchio leathers. What an eye- catcher!
Last but not least guess which inspiration appears anew? Of course Karl Lagerfeld's beloved feline Choupette! A handful of shoes contain playful cat motifs like whiskers and ears. If that doesn't enchant you, then we don't know what will ever enchant you…..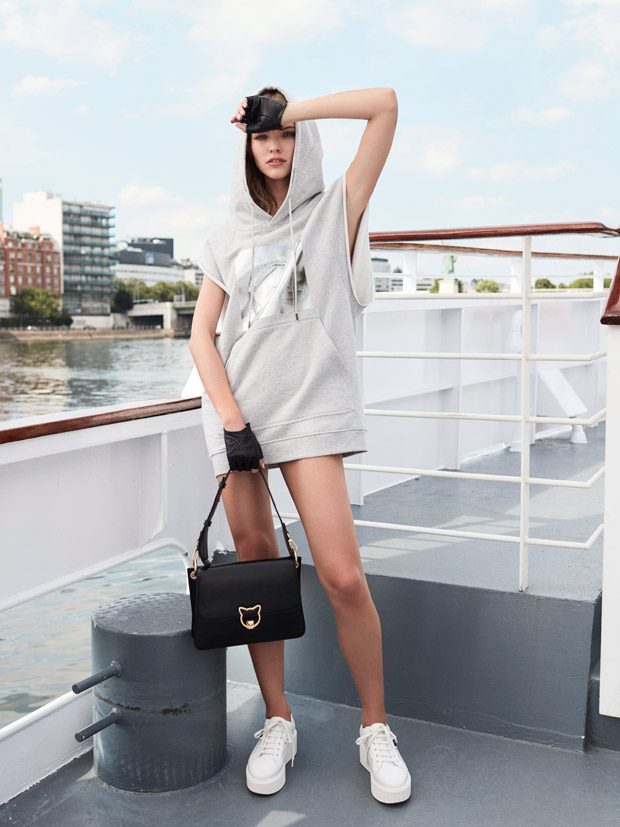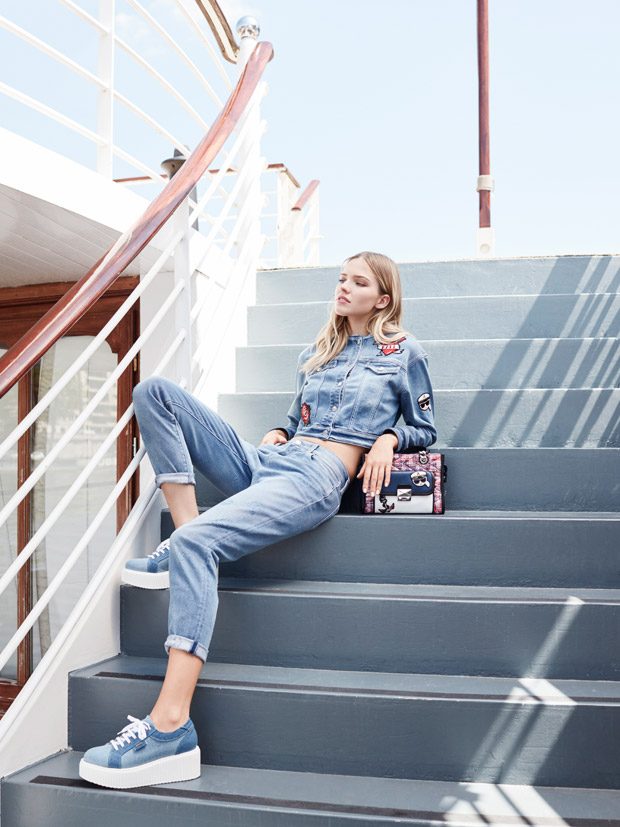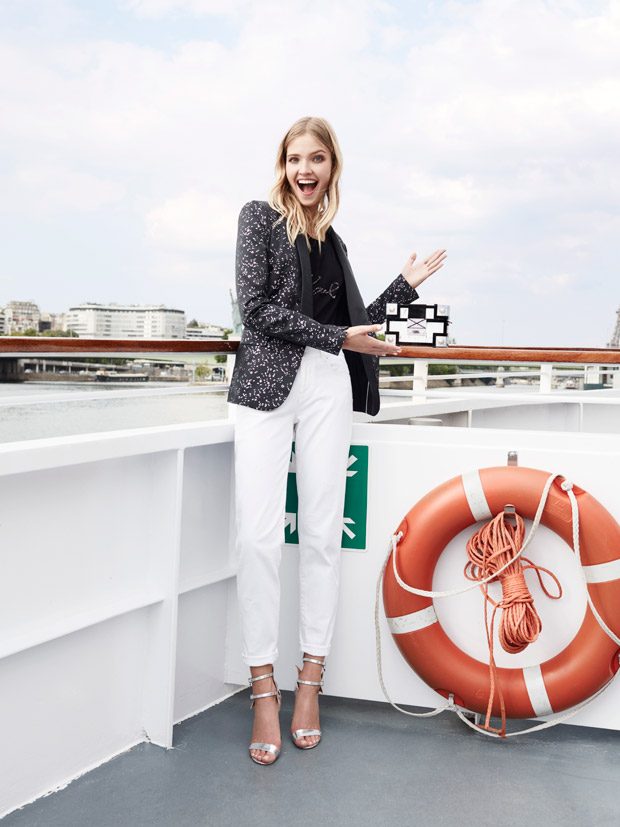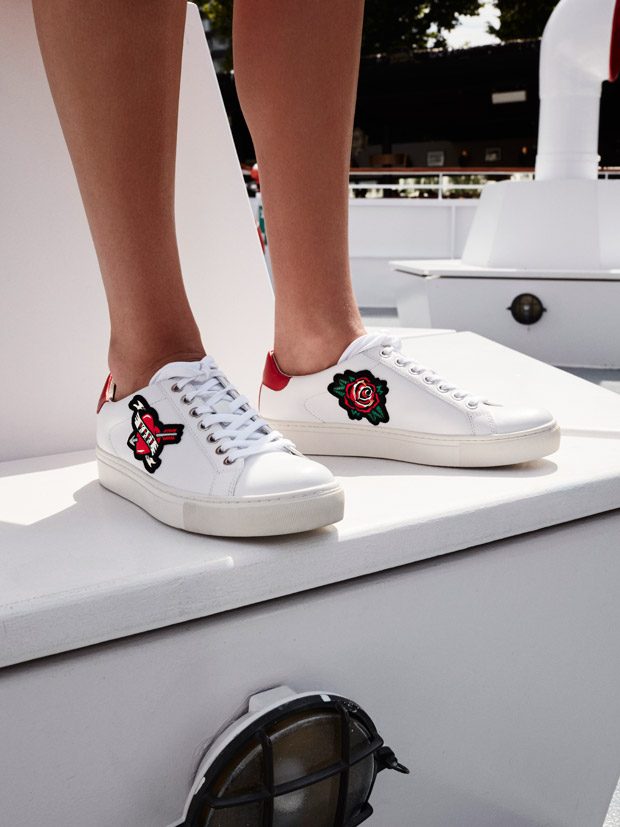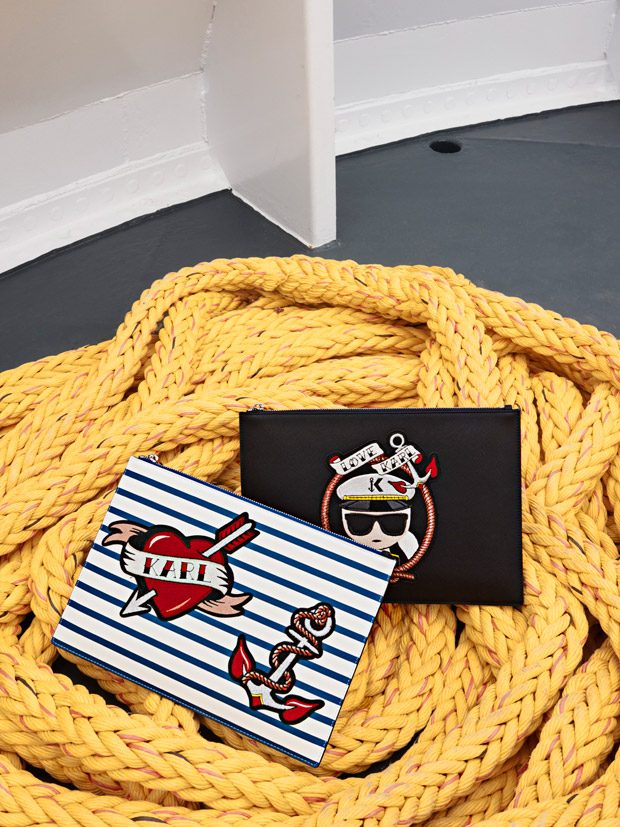 For more information, please visit: www.karl.com
Review by Sussan Zeck for D'SCENE Magazine