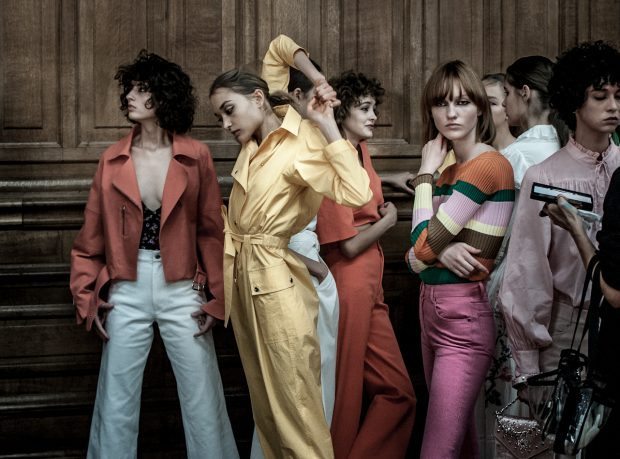 Fashion changes from one season to the next and can be a bit of a hassle to keep up with. Every season designers release the new and latest offerings from their collections on runway shows. These collections are the base from which next seasons trends are derived from.
With Milan, New York, Paris and London Fashion Weeks behind us, the most significant fashion trends for 2018 have been established. From mixed prints to micro sunglasses and aromatherapy-on-the-go, it's been a season filled with energy and optimism.
If you are a fashionable woman who likes to be kept in the know about style and trending fashion, then check these 5 fashion trends for 2018 below:
Aromatherapy on the go
Essential oil vials are everyday carry items that women should adopt. We worry about our hair, nails and faces everyday, but what about our mood and well-being.
The power of aromatherapy has long been used to support good health and promote a healthy state of mind. But in 2018 you don't have to haul around an assortment of essential oils just to get your regular dose of aromatherapy on the go. Pack it all in an essential oil carrying case to create your own special essence collection.
Mixed Prints
London is popular as being the city of people with eccentric tastes. The runways didn't disappoint when it came to bold prints and patterns. From the unconventional aztec patterns to polka dots at Mary Katrantzou, prints for 2018 will be subtle and more casual.
On a scale of complex trends, we put mixed prints right up there as one of the top trends for 2018. The good news is that you don't have to be a rocket scientist to practice the art of mixing and matching. Once you know how to, you'll successfully pair prints like a fashion expert in no time.
So be prepared to dig up your old patterned tops and dresses next year. It's easy to create your very own style. Just choose what works for you, especially those items that complement your personal style.
Pastel
Pastels were one of the biggest fashion trends in the Spring collection. It is a soft, ladylike color that is sweet looking and can be combined with almost any color. Believe me, pastel is a perfect choice for creating that perfect "Outfit Of the Day". You can mix your pastels with other pastels for a more memorable ensemble.
While New York runways were vibrant with saturated colors, London took a softer approach with pastels and dusty hues. The romantic colors showed up on nearly every show like J.W. Anderson, Emilia Wickstead, and Peter Pilotto.
Everyone has a pastel-like color apparel sitting somewhere in there dusty closet. Make your style more amazing by incorporating your outfit with simple blacks for a more understated look.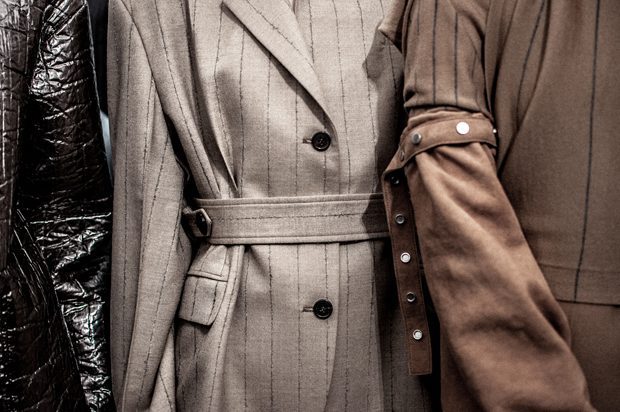 Micro Sunglasses
Just when we less expect it, a new trend comes out to revive the '90s. The micro slim sunglasses are a nostalgic fashion item which has slowly made a comeback. Though not totally practical for UV ray protection, these sunglasses are a must-have item for next year.
Look fabulous and trendy with this stylish Matrix glasses. Suggestive of the sleek black sunglasses from the movie, these retro sunglasses are slim, small and distinctive. As unexpected as they are trendy glasses that looked incredibly chic in 2017.
Celebrities and IT fashion girls made these sunglasses work and so we expect to see the rest of the population wearing these small frames in 2018. You can add a pair to your collection for an impressive fashion statement that will go fantastically well with any casual outfits.
Bold Platform Shoes
If you want to enhance your look and increase your height next year, there's no better way than by wearing bold platform shoes. Yes, these heavy and chunky shoes from the '70s are back in fashion and dominating the street style scene.
They are ideal for people who want the elevation of high heels without the pain of wearing one. These quirky platforms are high but yet comfortable. All you need to do is choose your favorite style. From retro heeled loafers to chic sandals or eccentric boots and sneakers, these platform shoes will offer you a great and outstanding fashion-forward look for next year.
Images by Benoit Auguste for Design SCENE