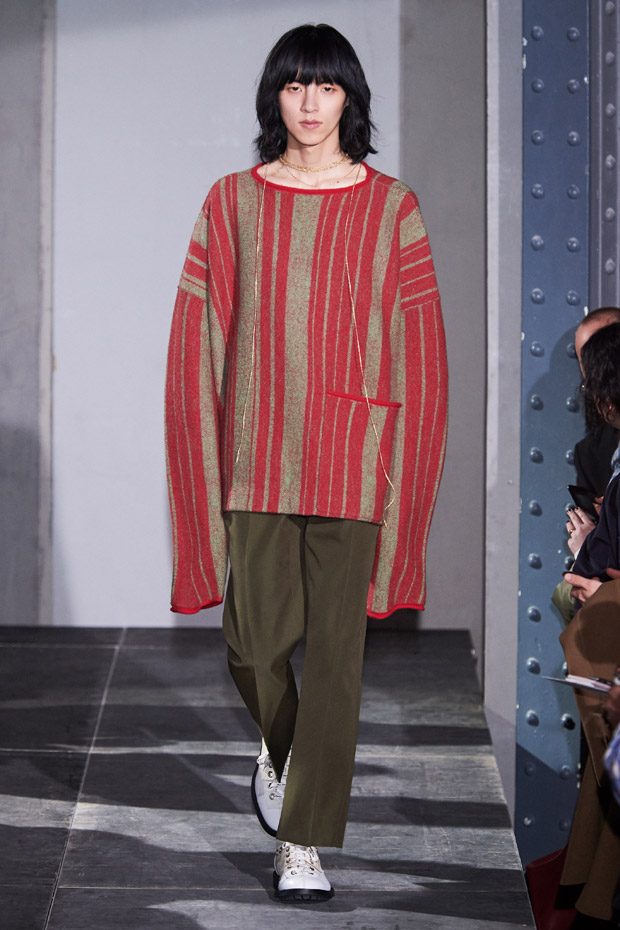 Discover Acne Studios' Fall Winter 2018.19 menswear collection that was inspired by pure creativity, presented on January 19th during the recently finished Paris Fashion Week. For this season Acne Studios' creative director Jonny Johansson brought to life the naive shapes kids drew when they were asked about their idea of clothes.
"A collection of experiment and wearability in menswear, with a new eye on wardrobe staples. Throughout, vivid colours such as blues and reds sit alongside muted tones of camel and grey. Striped, loose knitted tops have extended sleeves and a large patch pocket at the hem. 2D square bodied sweaters are made from just two panels, following a child's imagined idea of a knit. Single breasted tailoring is pressed with new body, with creases placed away from the usual. Pants are cropped and slightly ared, the cut-out pockets with bonded hems.
Wools are woven with synthetics to create textures like terrain. The fabrics are used on snap-fastening duffels, either full body, or as a panel across the shoulders of a camel duffel. Knitwear is key to the collection, and a focus for experiments. A snap-fastened cardigan combines natural and synthetic yarns with an elastic hem. Sweaters with wavy stripes mix richness of yarns, adding pop to homespun stitches."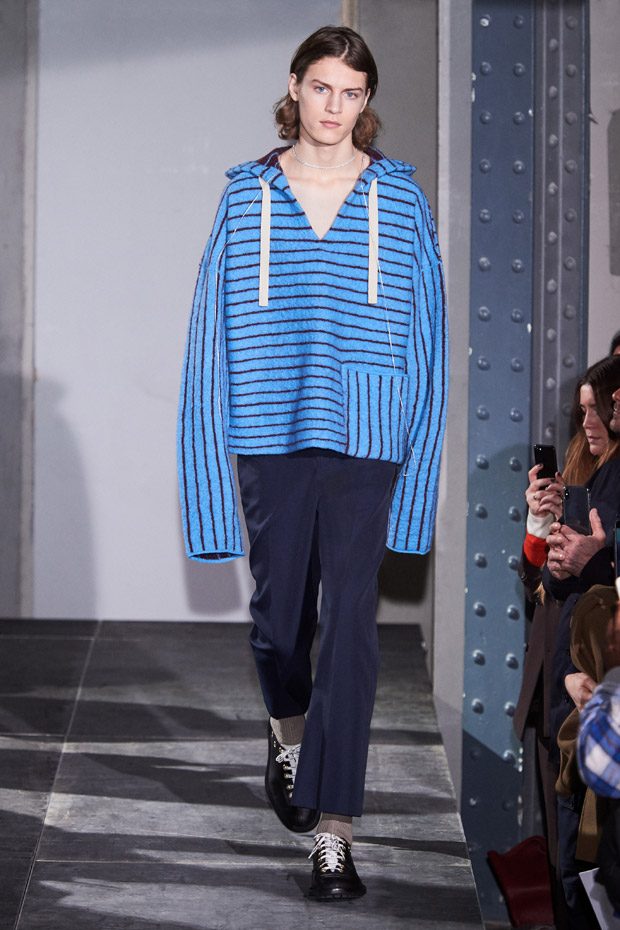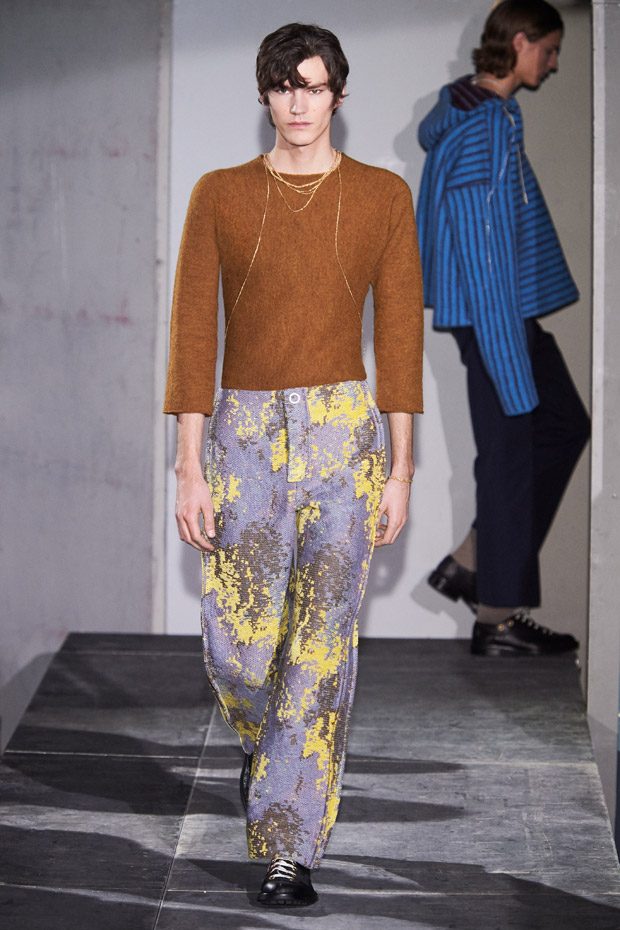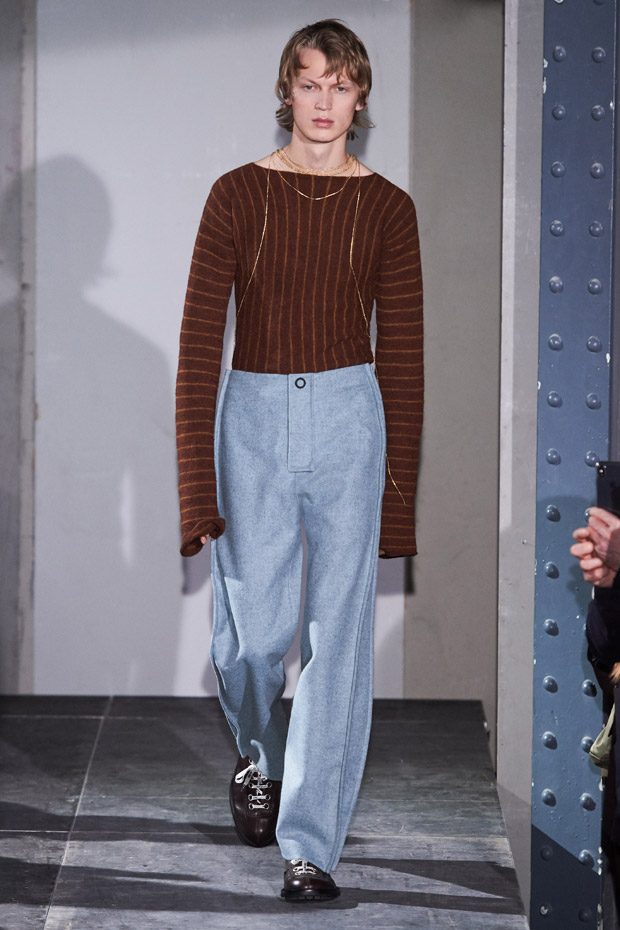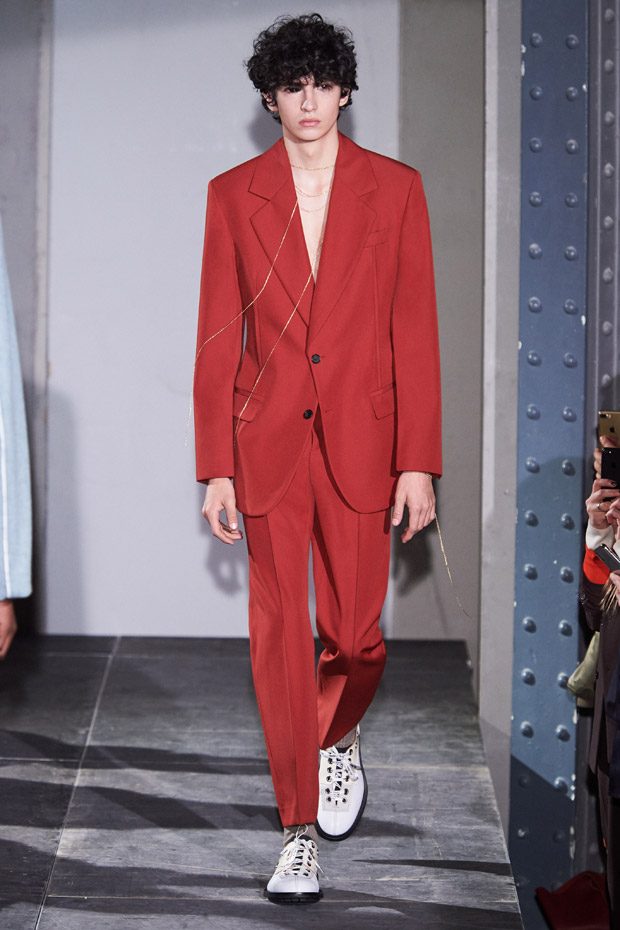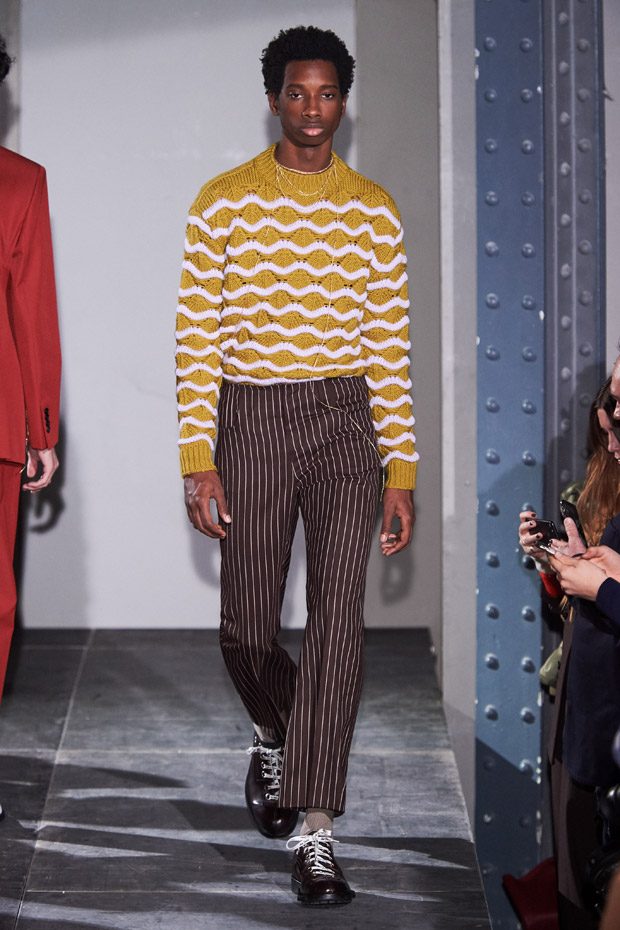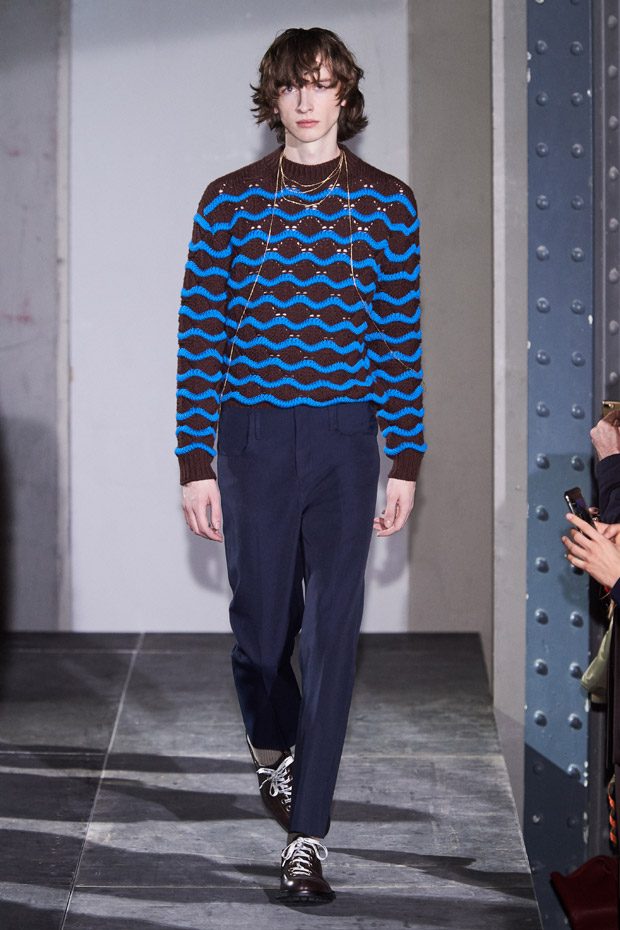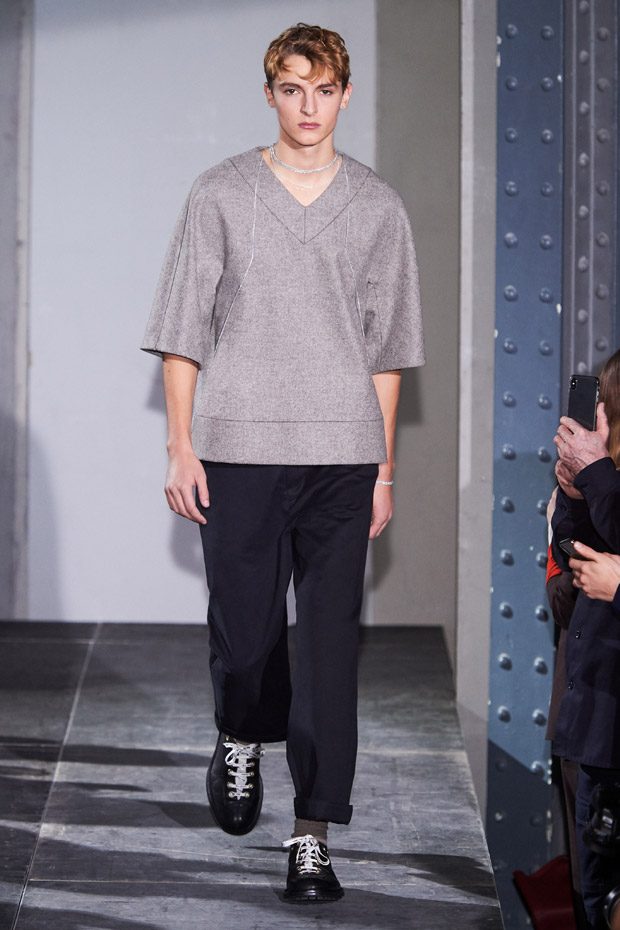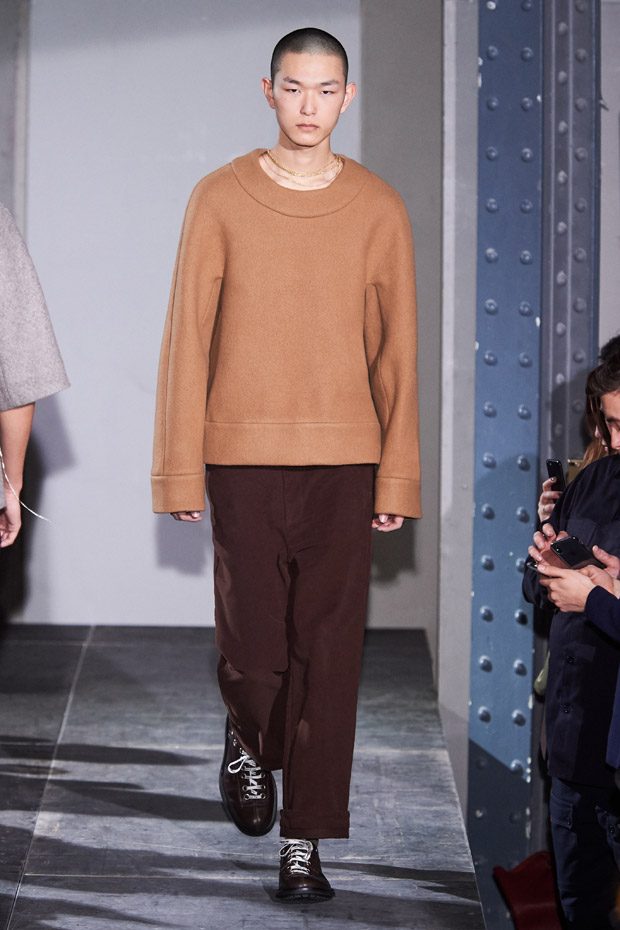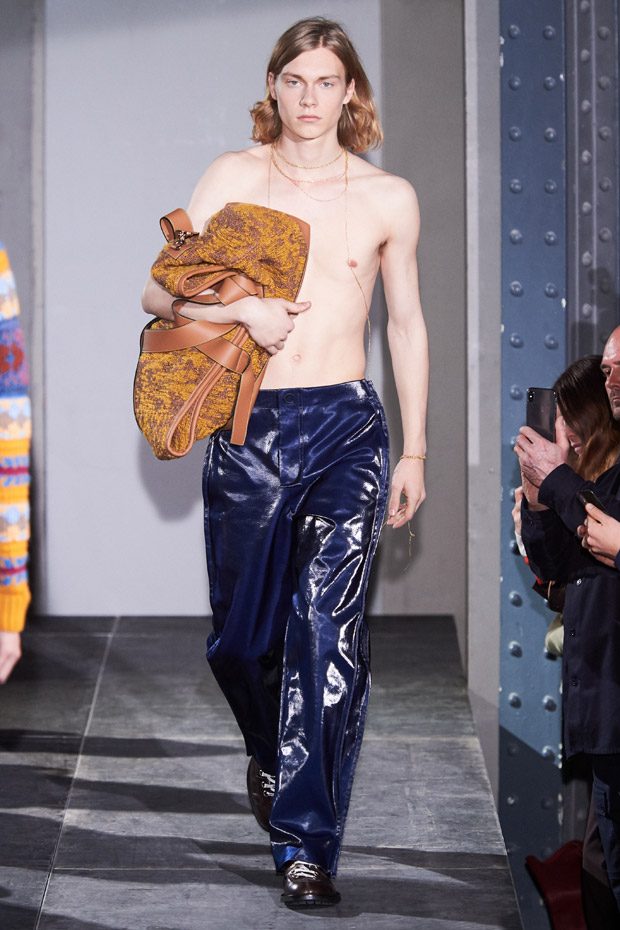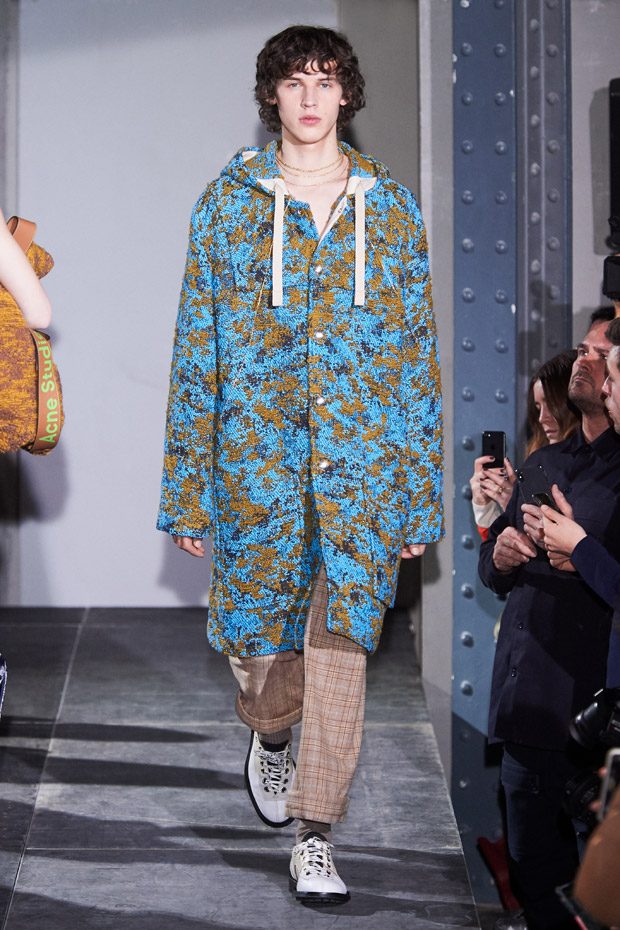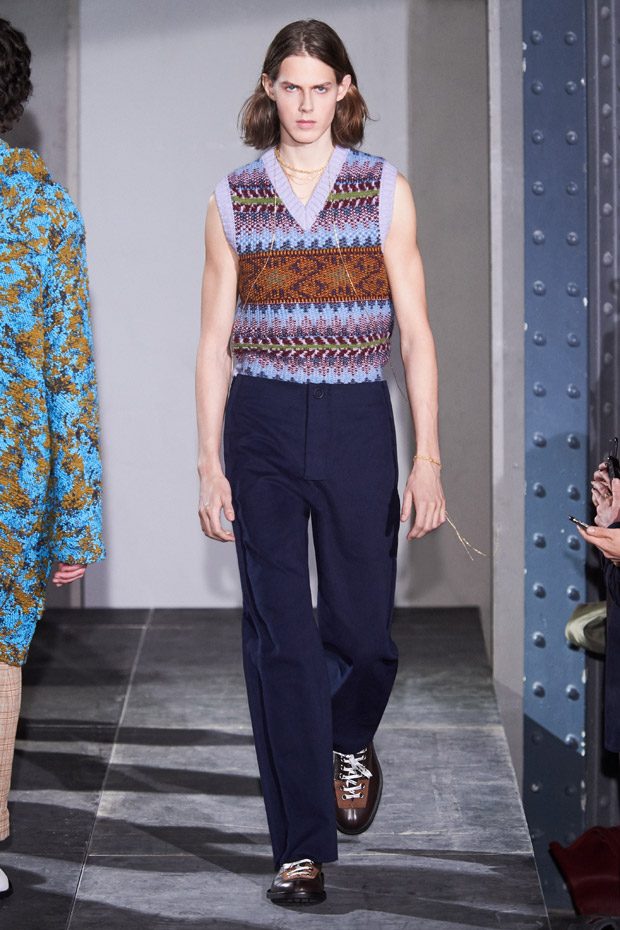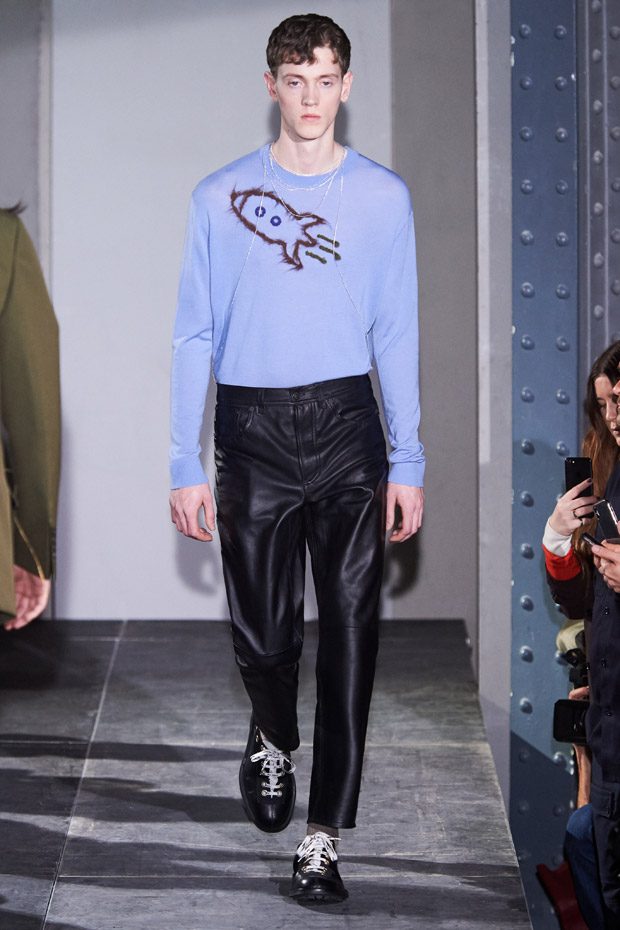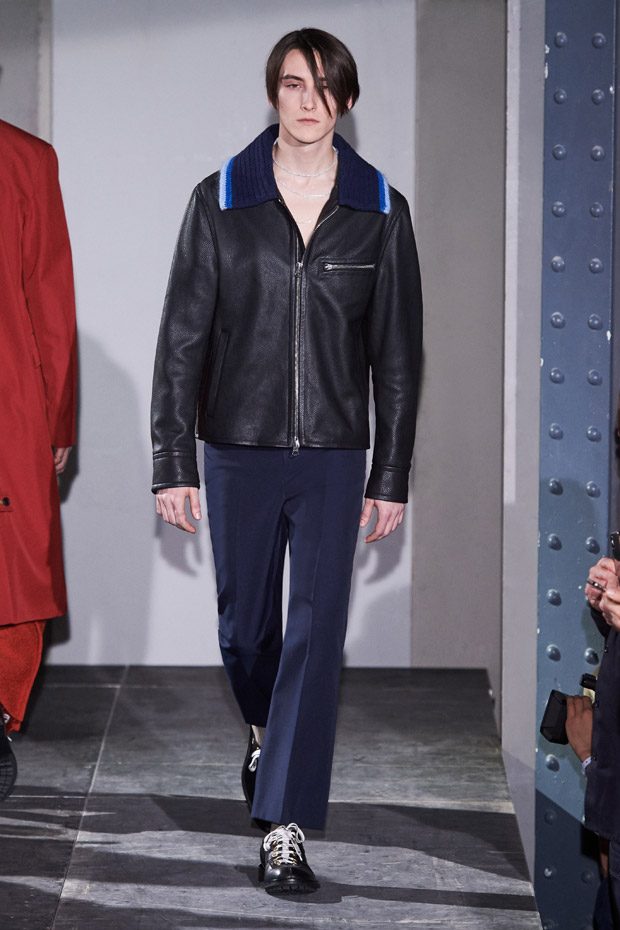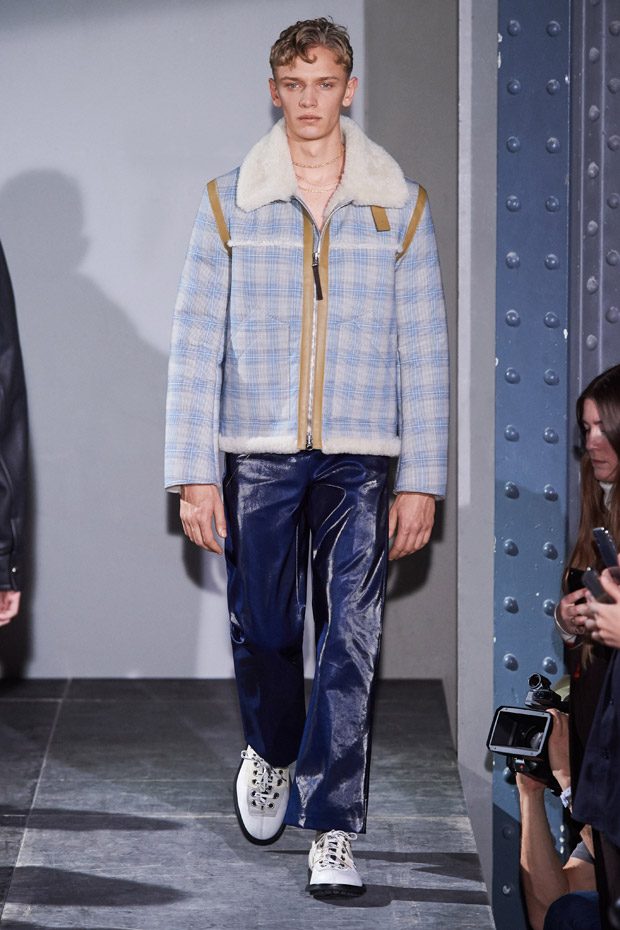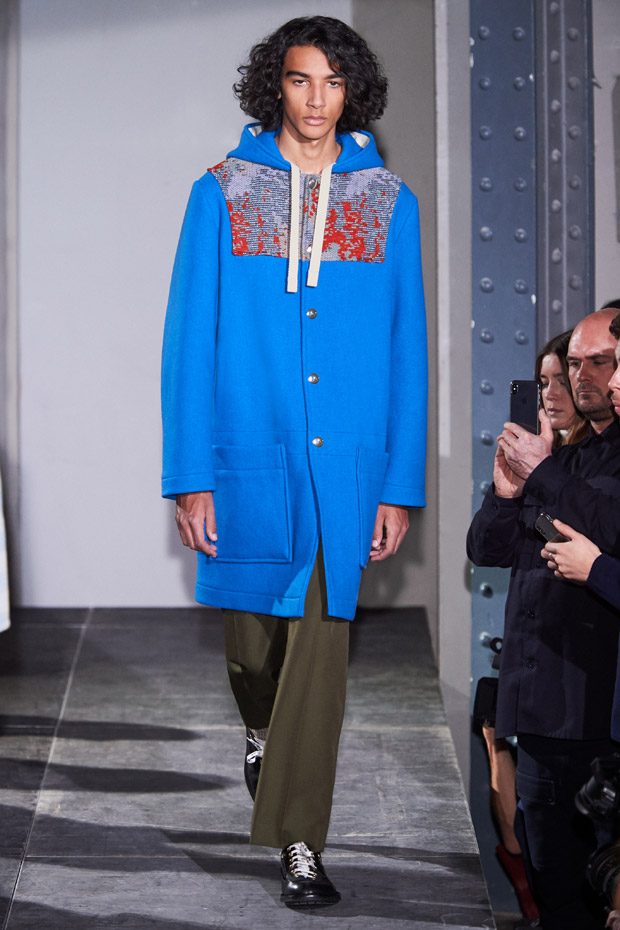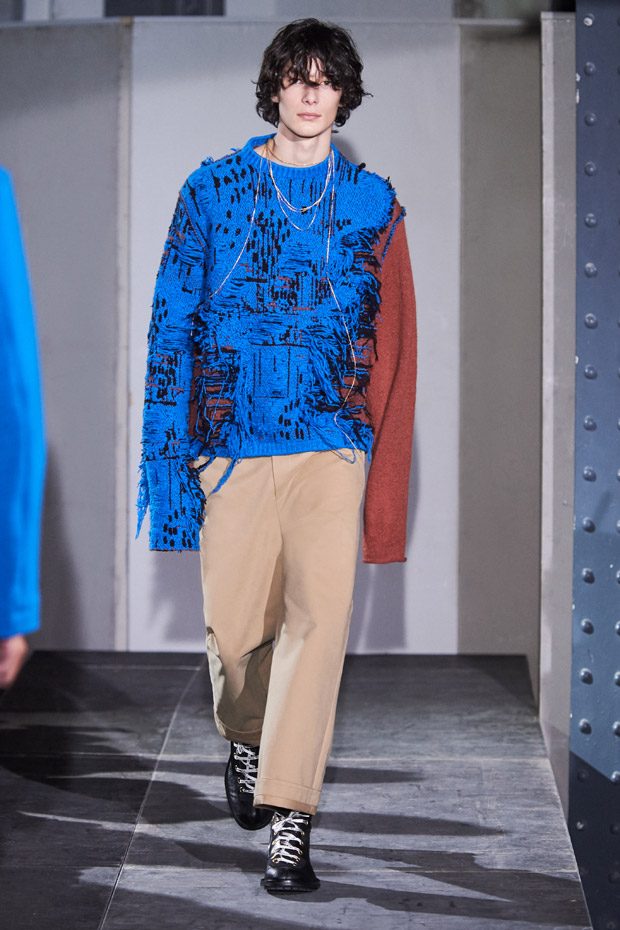 We love hearing from you, connect with us on Twitter, Instagram and Facebook.