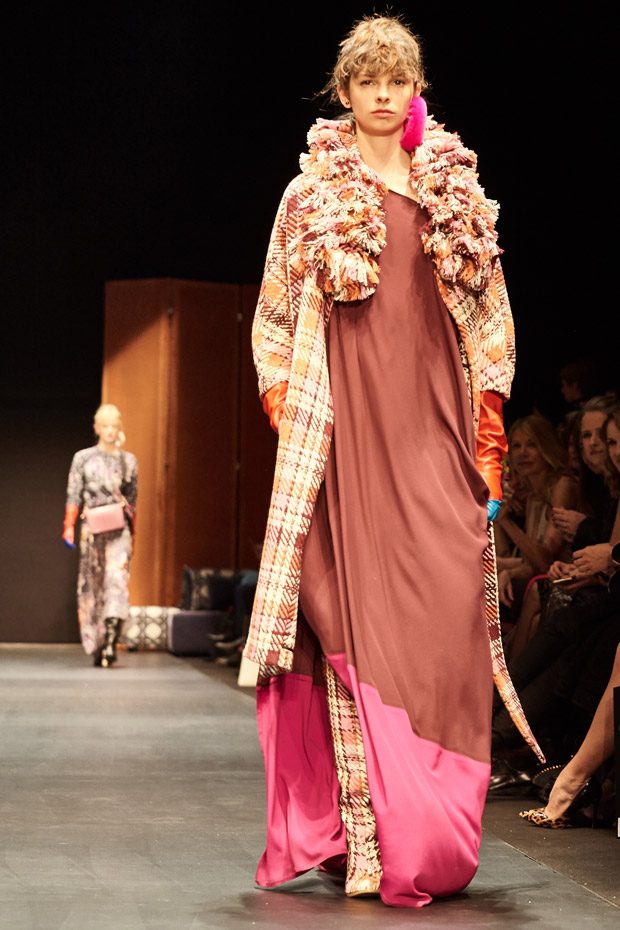 Dawid Tomaszewski presented his Autumn/ Winter 2018/19 collection titled "Overture" on the 16th of January 2018, as first show of Mercedes- Benz Fashion Week Berlin. As venue, the main location, the event location "ewerk" in the heart of Berlin Mitte, was chosen.
The collection was a vibrant mix and match of various vivid fabrics, pattern and colours. Influences of the '60s clearly shone through. Each single look was totally differently combined. The credo behind those strong outfits seemed to be: follow your own vision, combine whatever makes you feel comfortable and alive. Vivid, refreshing, glamorous.
Continue bellow to read full review by our Berlin Contributor SUSSAN ZECK: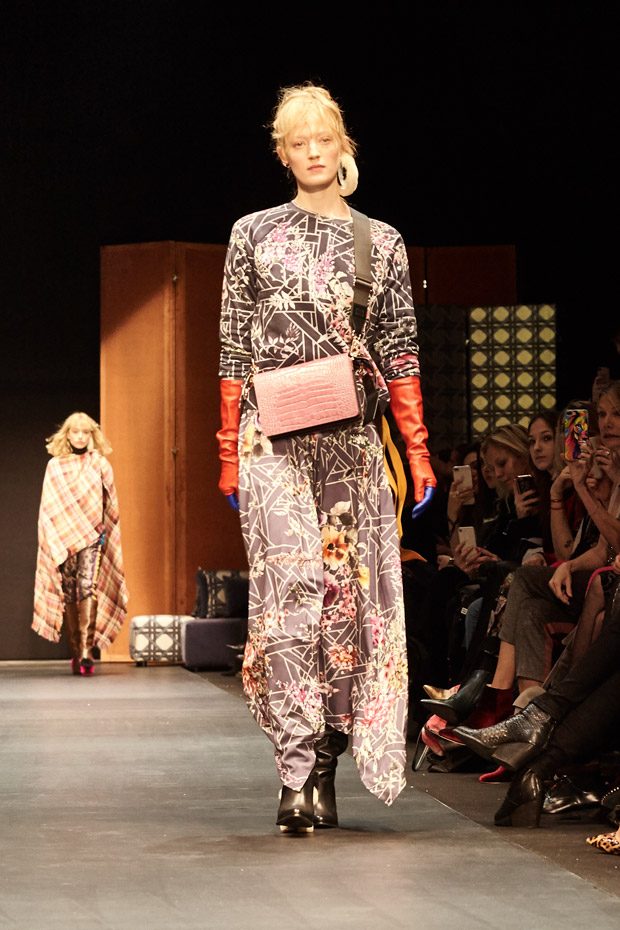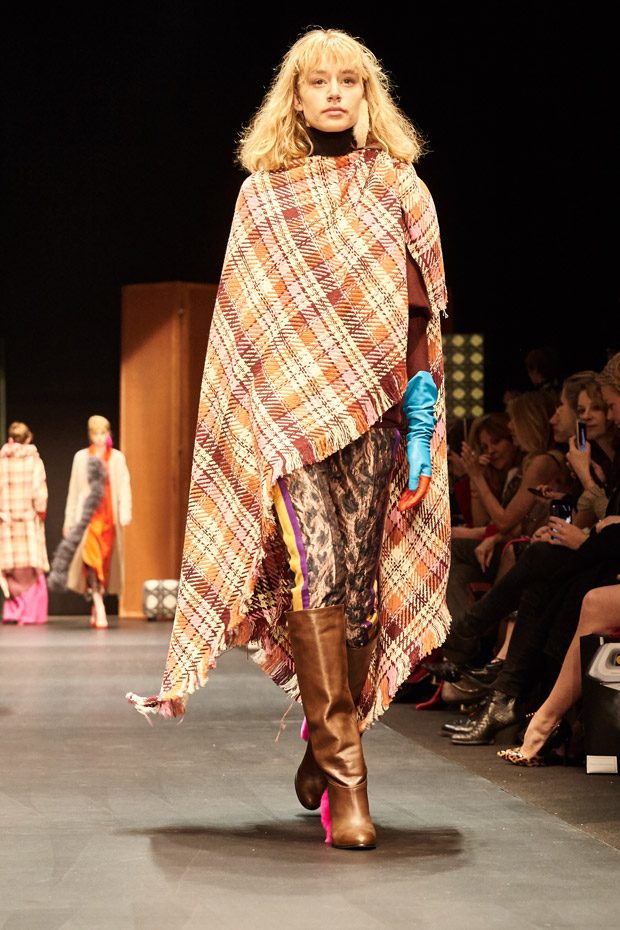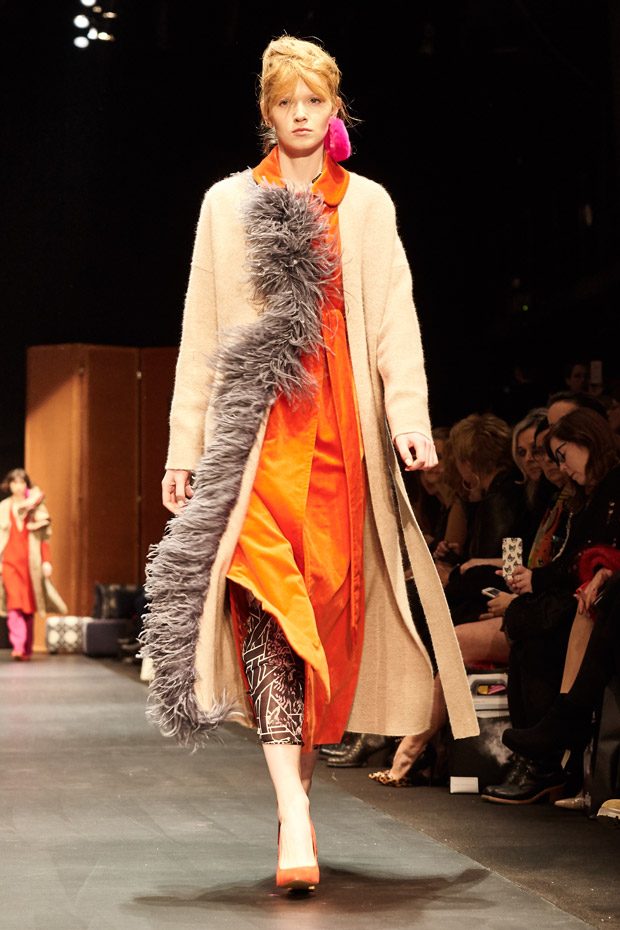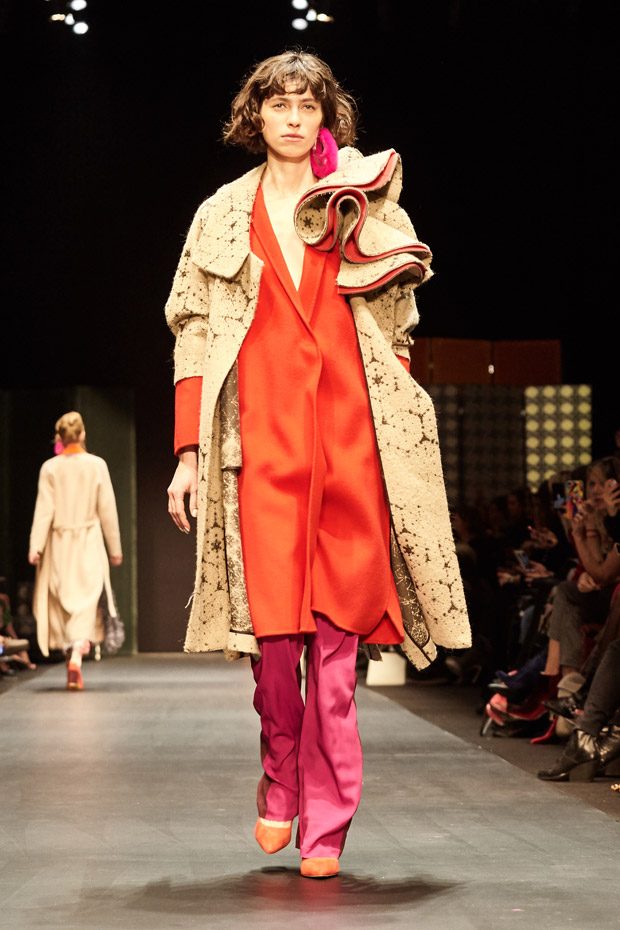 This creative play with the most unique garments literally let our hearts beat some seconds faster: it consisted of satin, denim, tweed and velvet- to name only a few. Sensual, sophisticated, smooth. Feathers, sequins, plush details and big ruffles made some of those lavish looks certainly stay in mind. Worth of mentioning is also his preference for transparencies and pieces embroidered with pearls which made any look stand out from the crowd.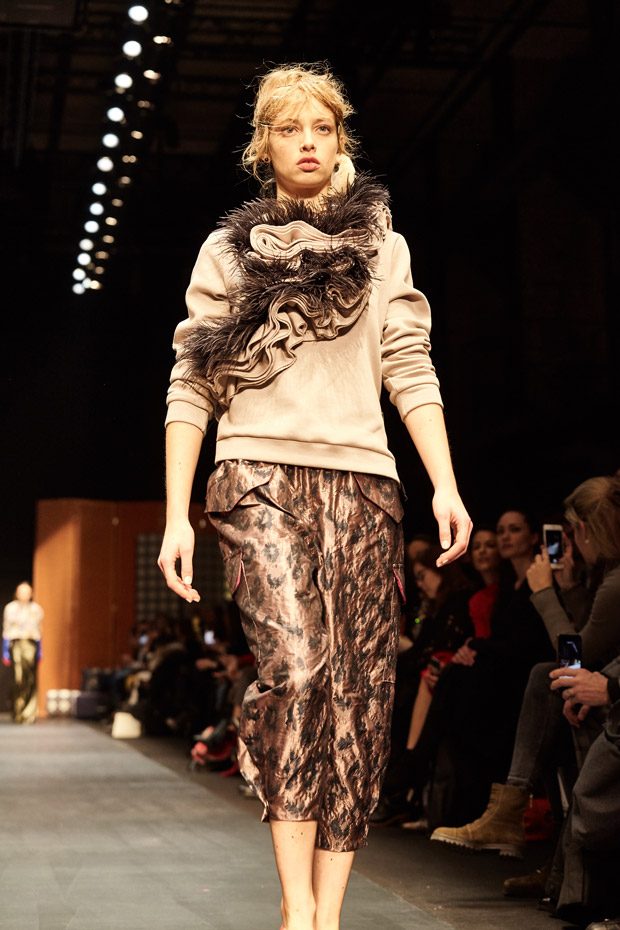 The colour choice was a very expressive, bright yet sophisticated one: fuchsia, bright orange, scarlet, purple, eclectic blue and a rainbow of metallics were used repeatedly. Many strong nuances were vividly combined together. But also his pattern choice, which included Japanese- inspired motifs such as koi fish, a bunch of animal prints and flower prints, stayed in mind. With using those prints, he underlined the symbolic meaning of the koi fish: it can be understood as an ode to go directly in the direction of your visions and dreams and also to sometimes swim against the stream. Moreover classy checked pattern could be noticed in a plenty of looks, often kept in asymmetric cuts.
Our highlight of this collection? Certainly the creative embroideries that sparkled and shone and gave the outfits an extra glamorous flair.
The very individual approach of this collection definitely deserves devotion and therefore we will definitely keep an eye on Dawid Tomaszewski and his upcoming collections.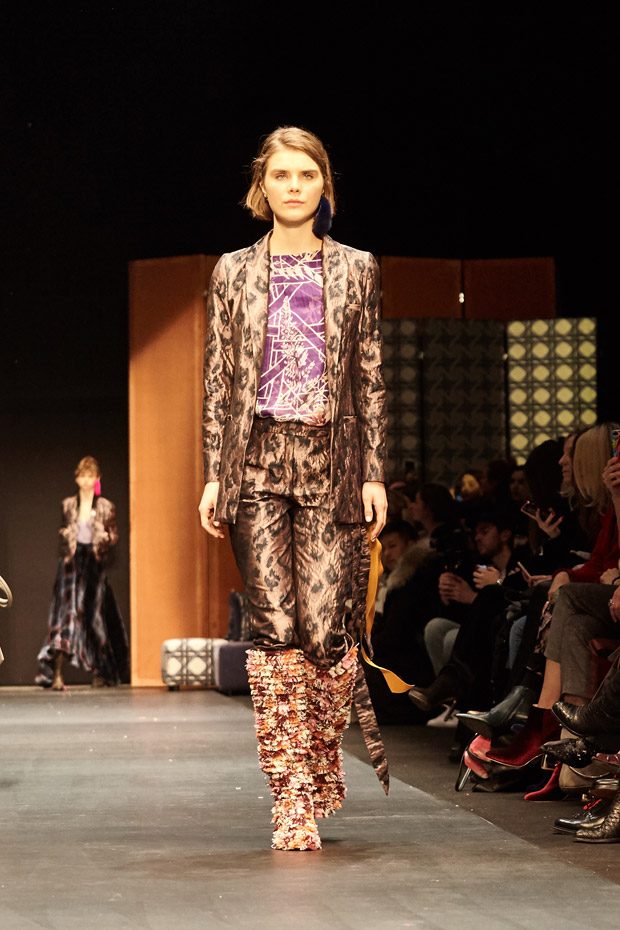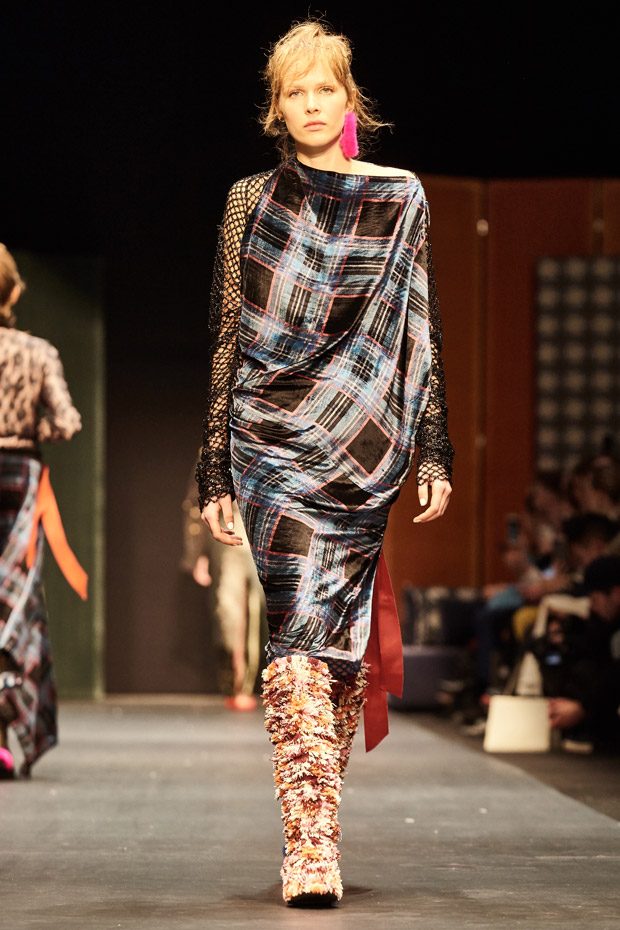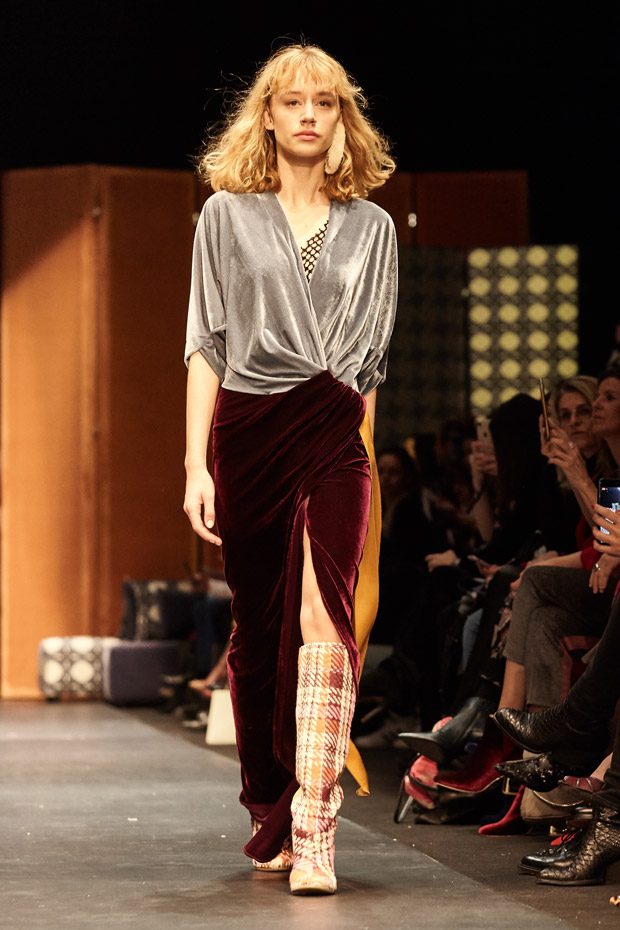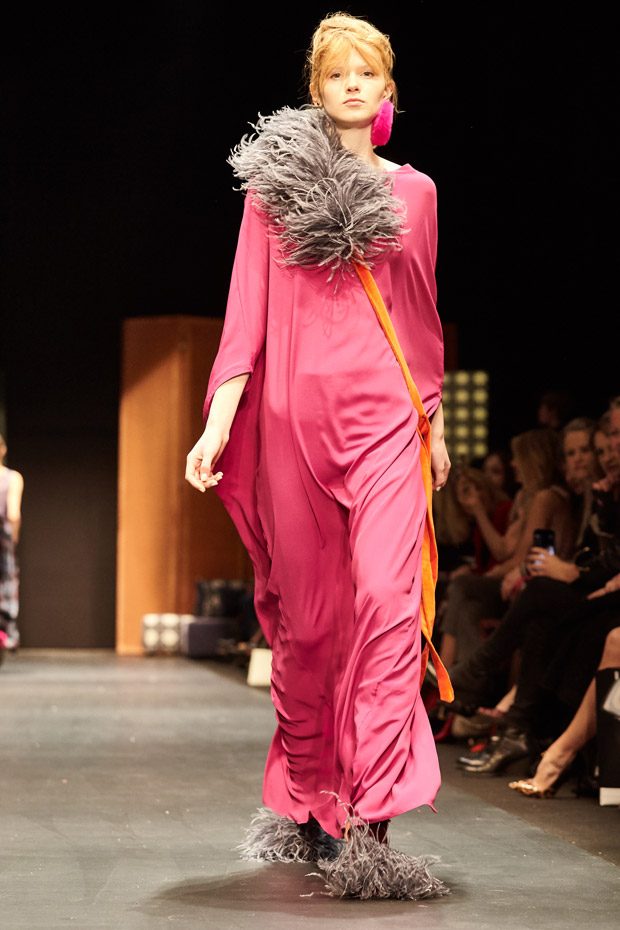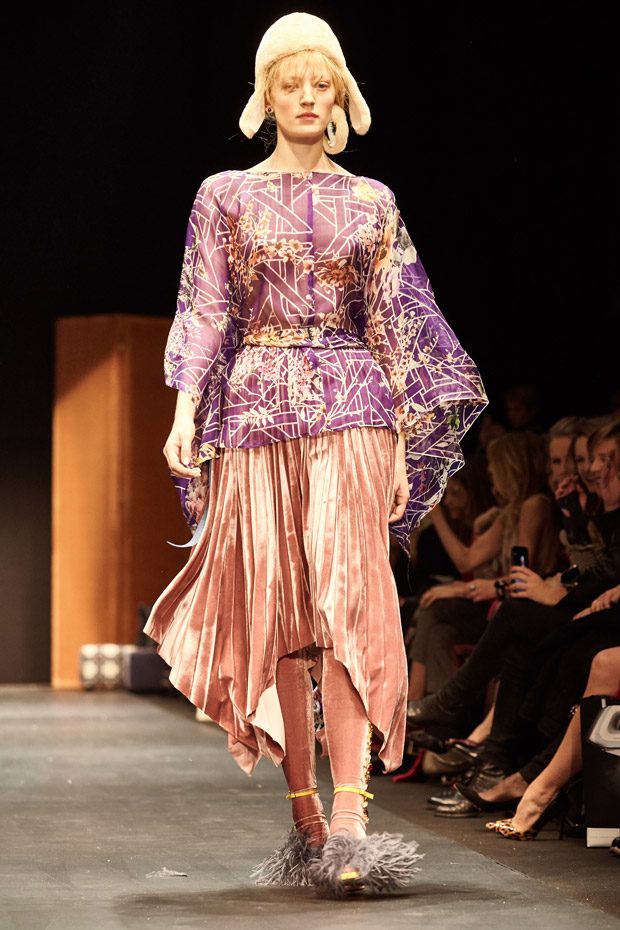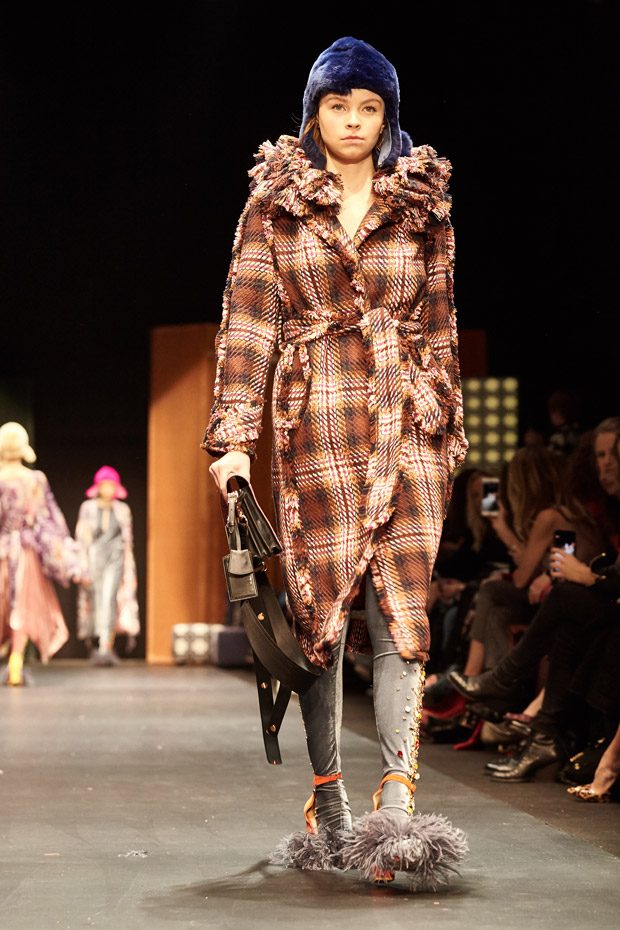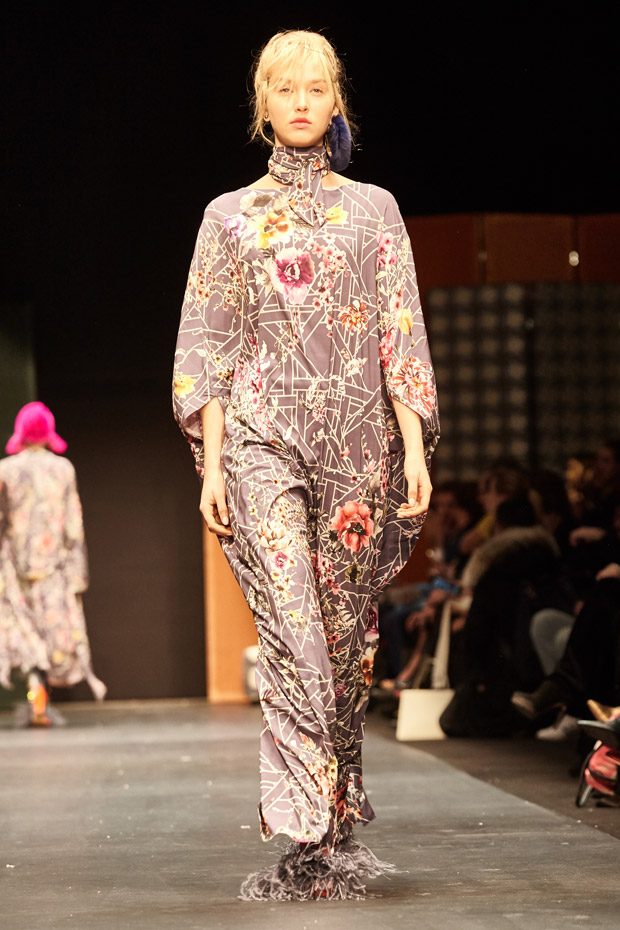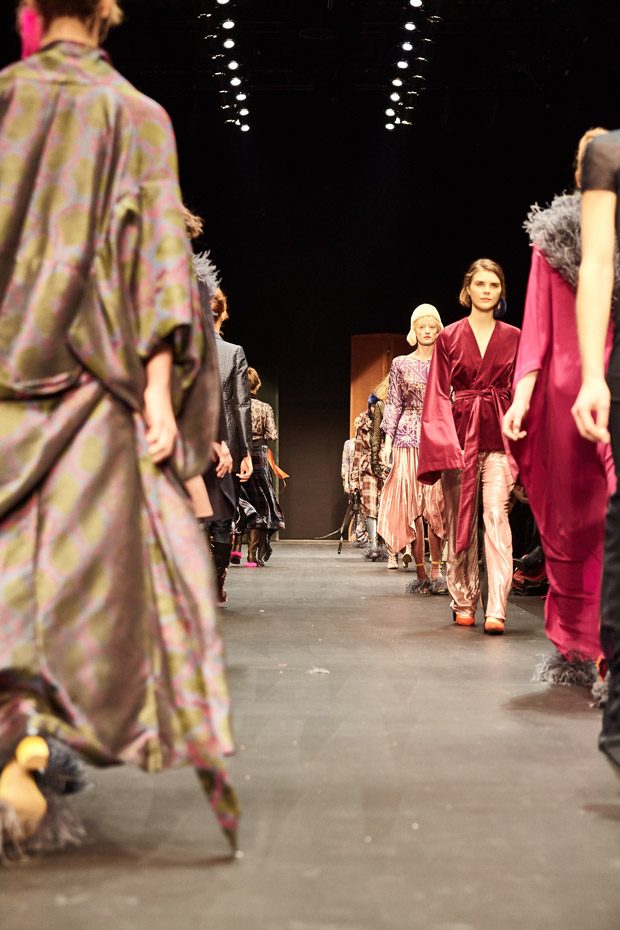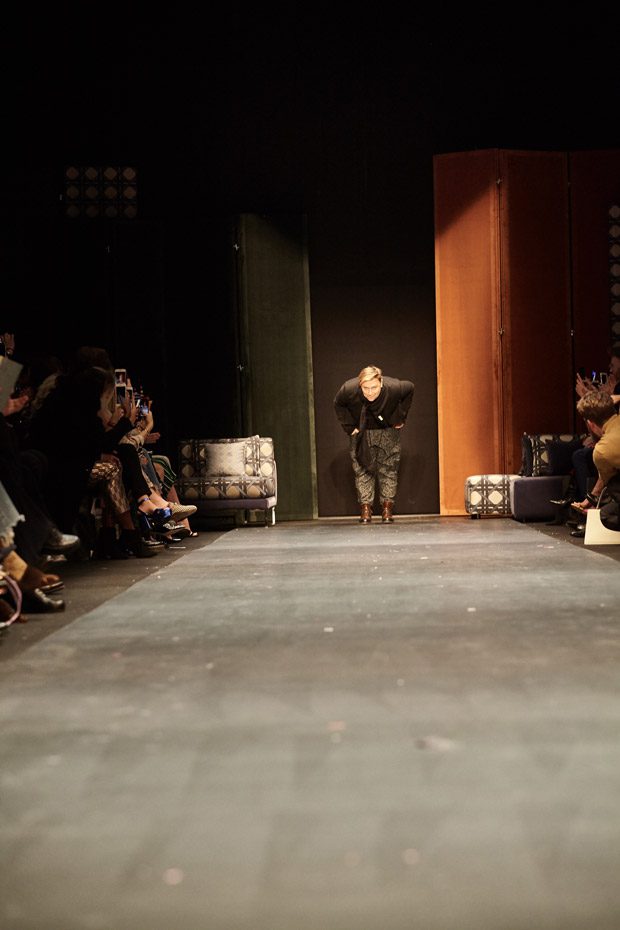 Picture Credit: HELENA REICH RELATIONS
Dawid Tomaszewski –  www.dawidtomaszewski.com
Review by Sussan Zeck for D'SCENE Magazine