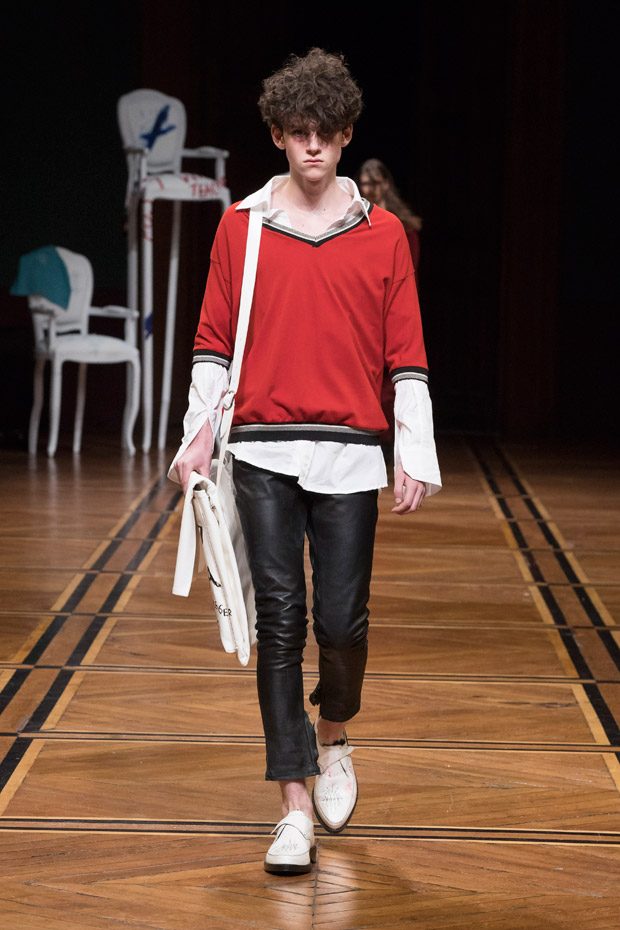 Discover Enfants Riches Deprimes' Fall Winter 2018.19 collection inspired by a post war Bauhaus, Rauschenberg-style graphics, Kandinsky paintings, and Twenties, Thirties, and Forties aesthetic, presented during the last day of the recently finished Paris Fashion Week.
"Henri Alexander has refined and twisted reoccurring symbolism from the brands DNA once again, with parliament light and American spirit heels. Kandinsky and Magritte referenced checks teamed with century old tapestries that have been cut up and reformed into sharp fit teddy boy tailoring alongside full velvet and corduroy suits. A garment is a garment and a violin is a violin, but when examined through Henri Alexander Levy's temperament the garment acts inconsequently as a reducer of meaning, excusing and sanctioning the power of the creative demon.
The uniform created exists as the most single-handed specific arrangement of parts, all acting as pieces to a puzzle of re appropriation and insanity that defines Enfants Riches Déprimés, a secret language of obstruction, specificity and precise aesthetic scope; unparalleled luxury."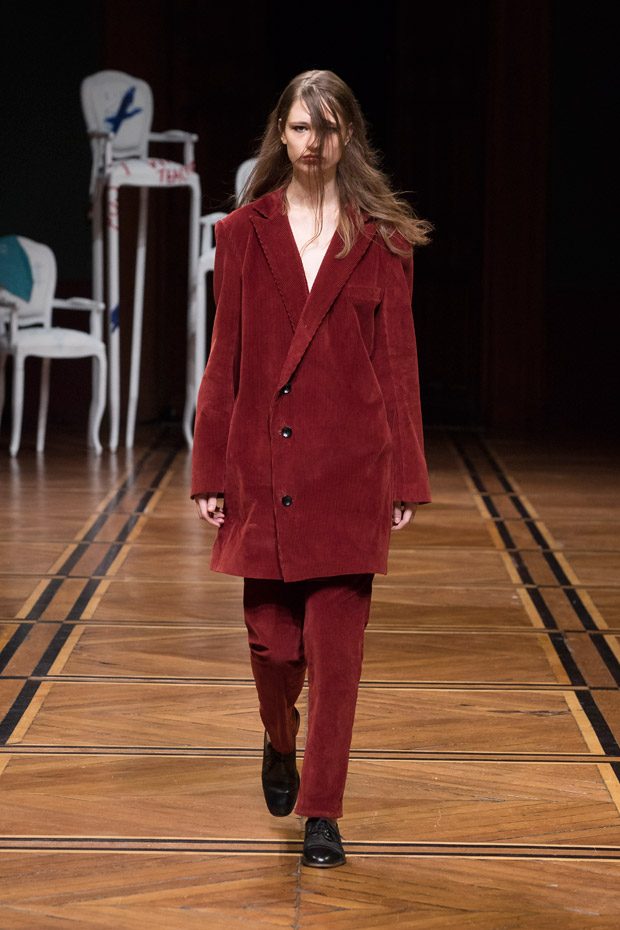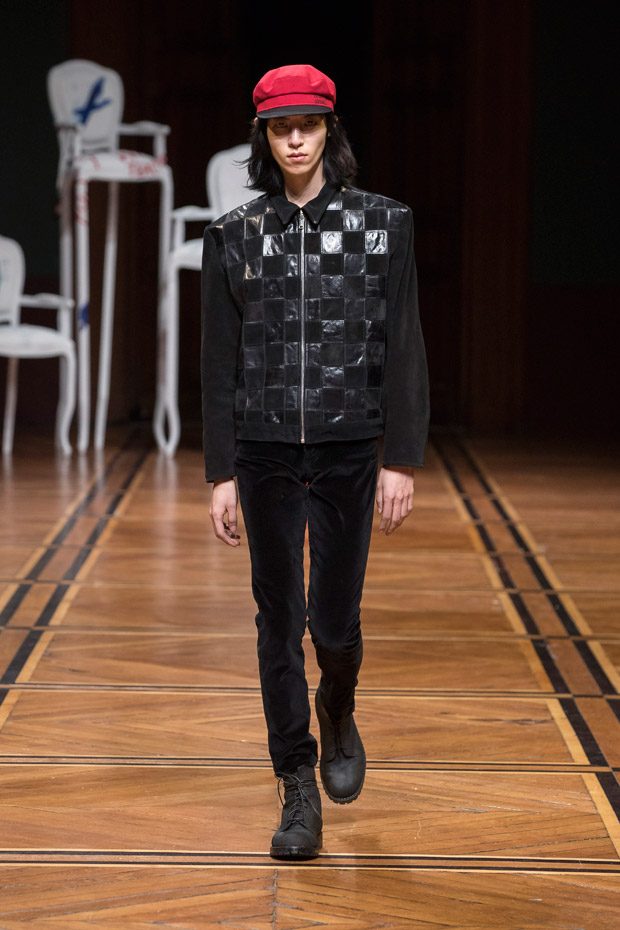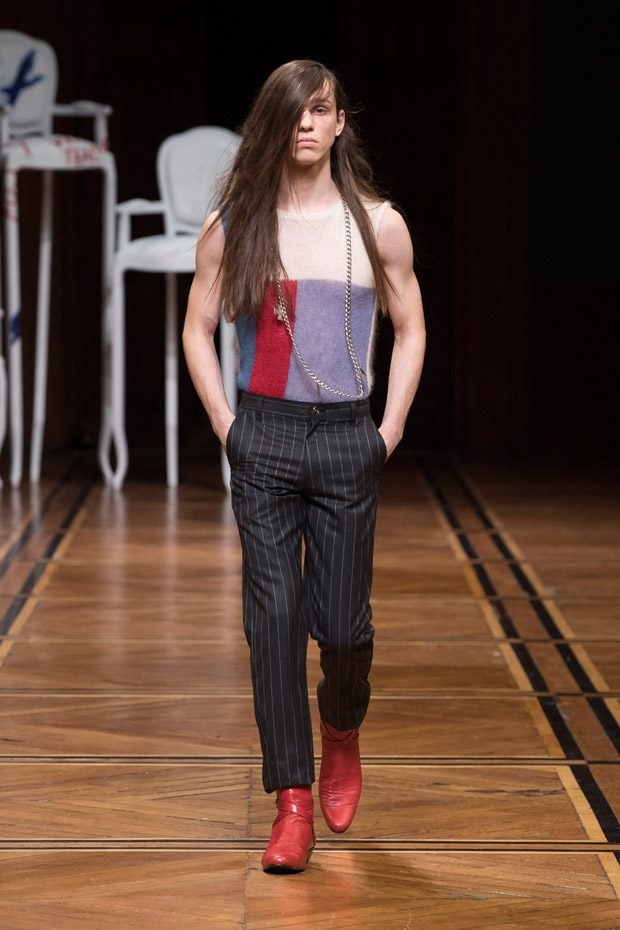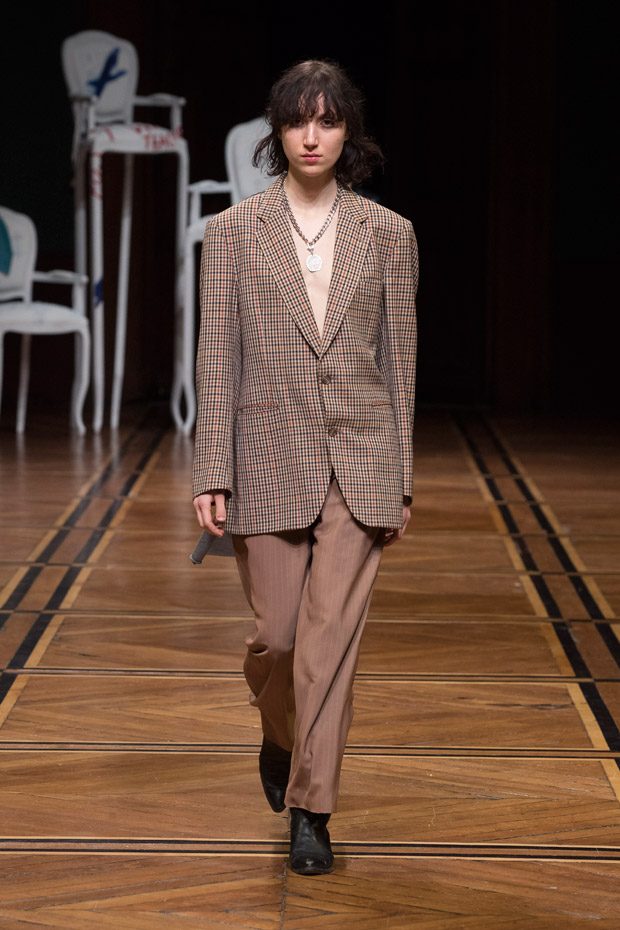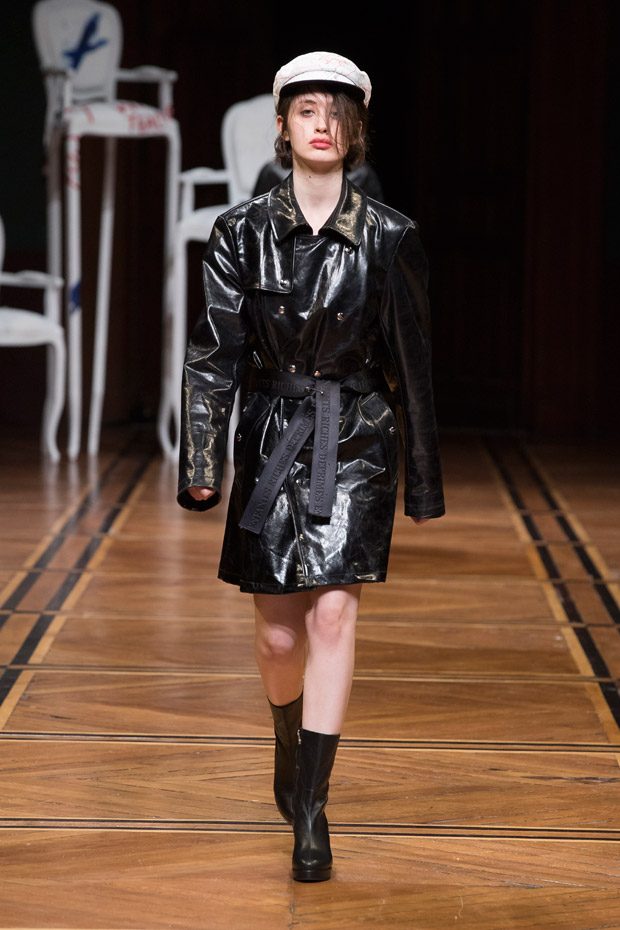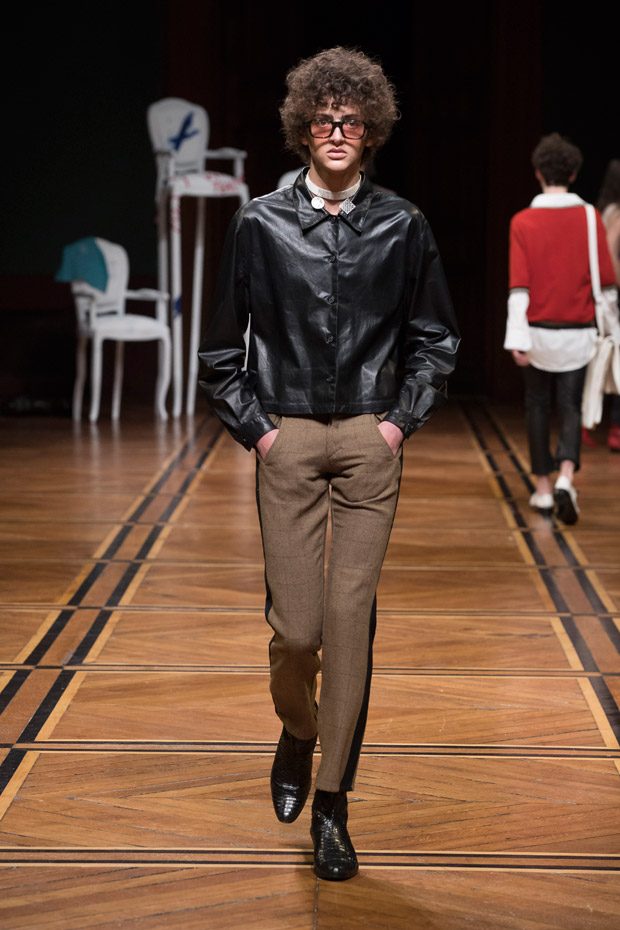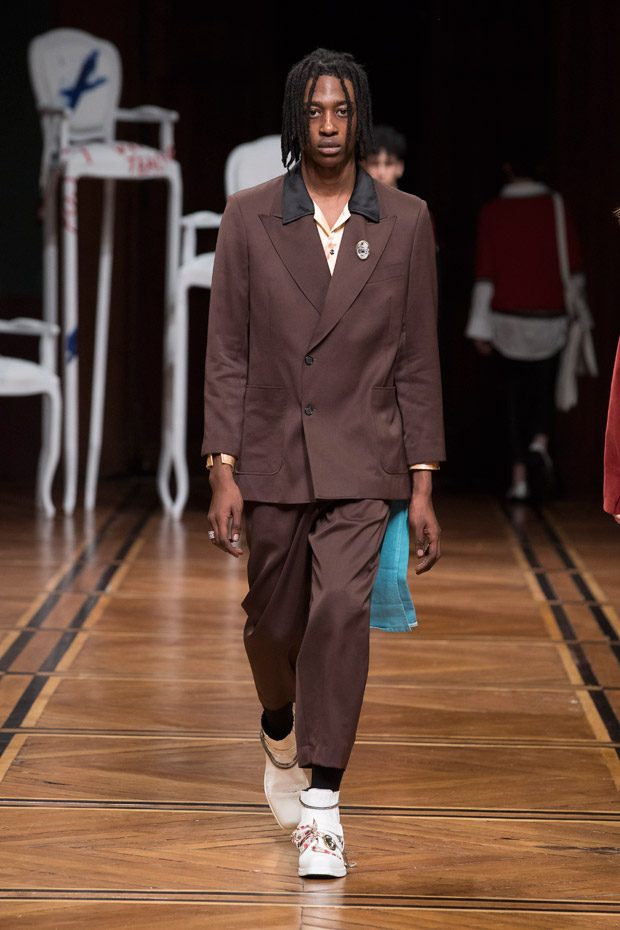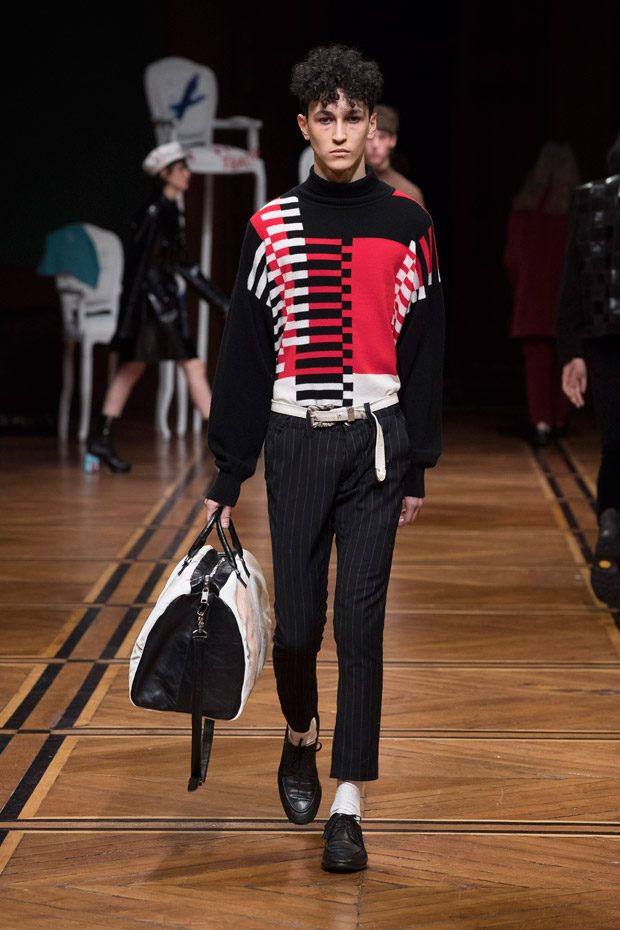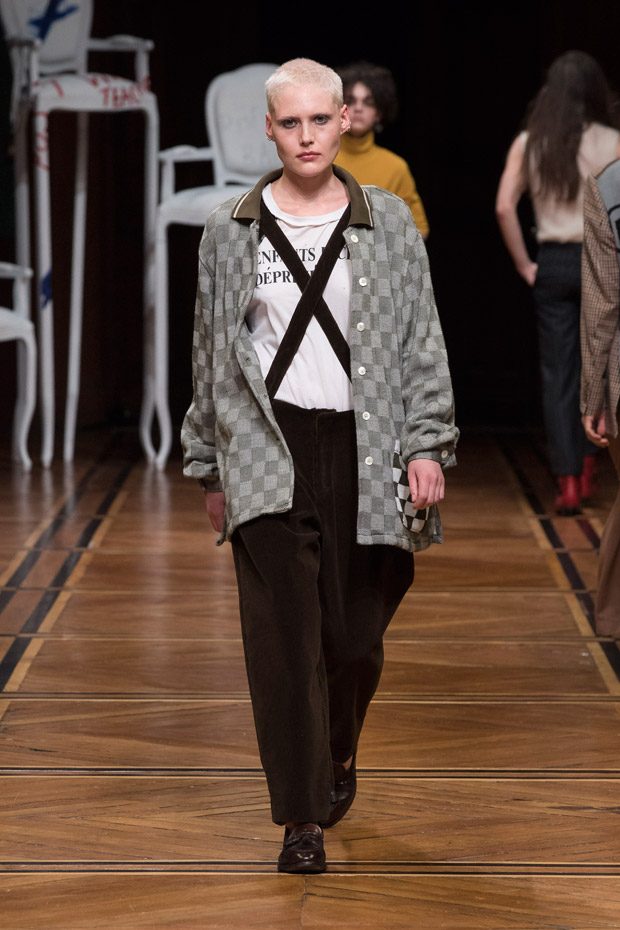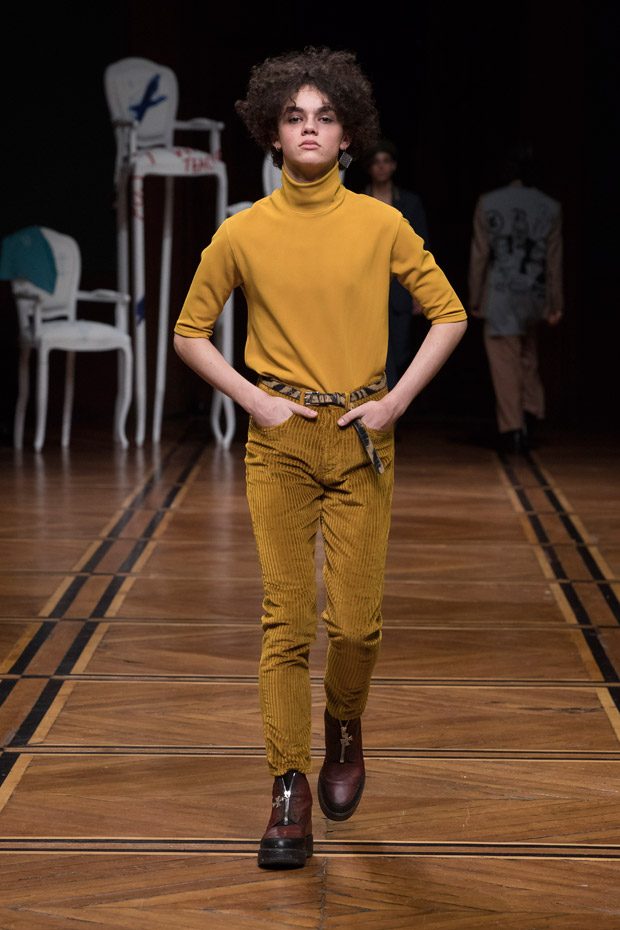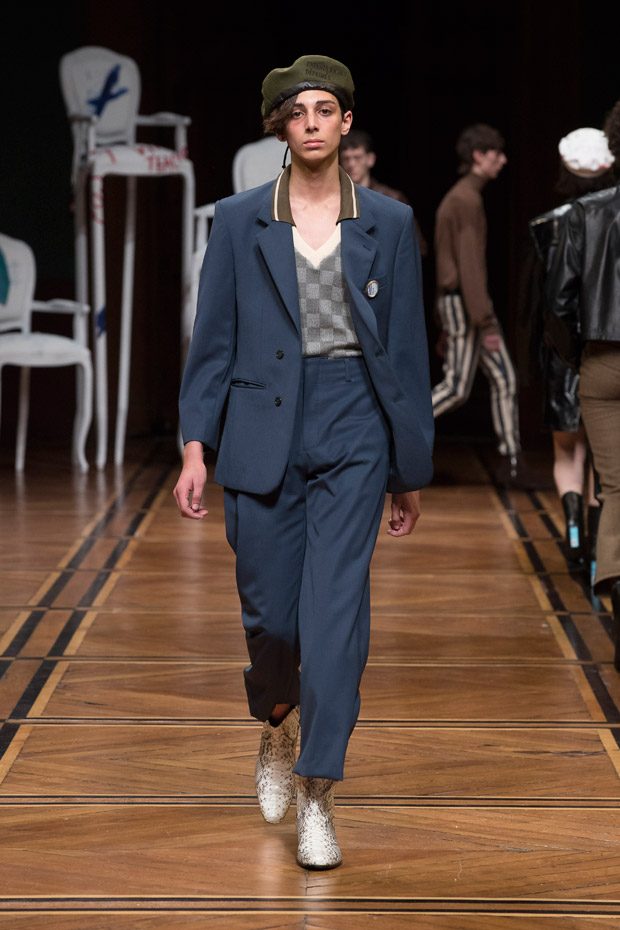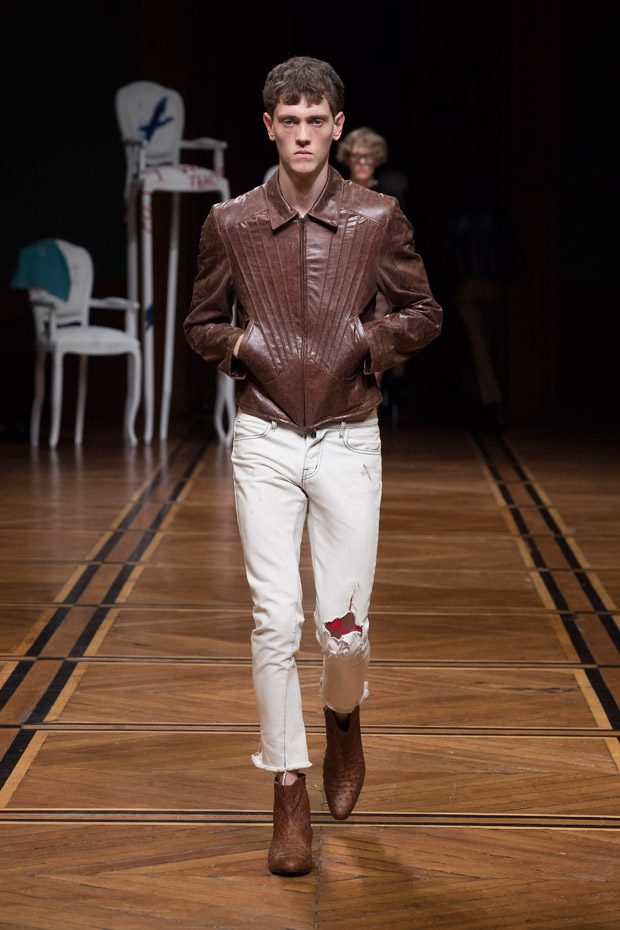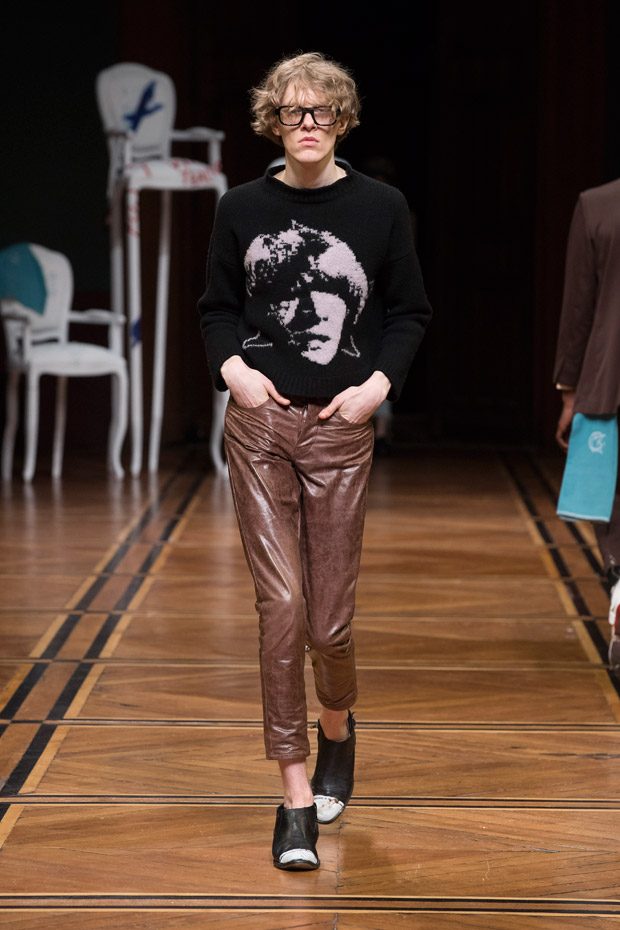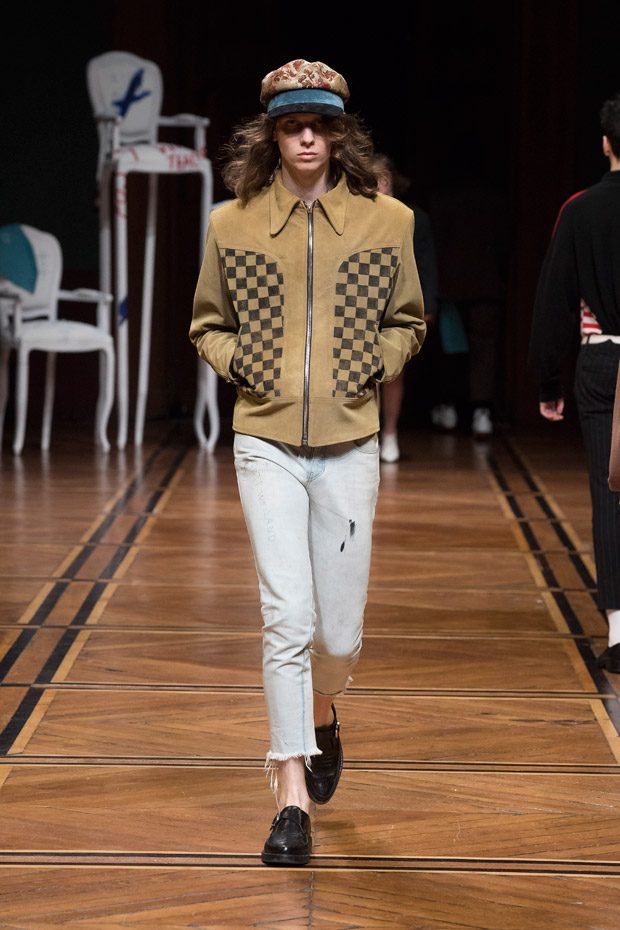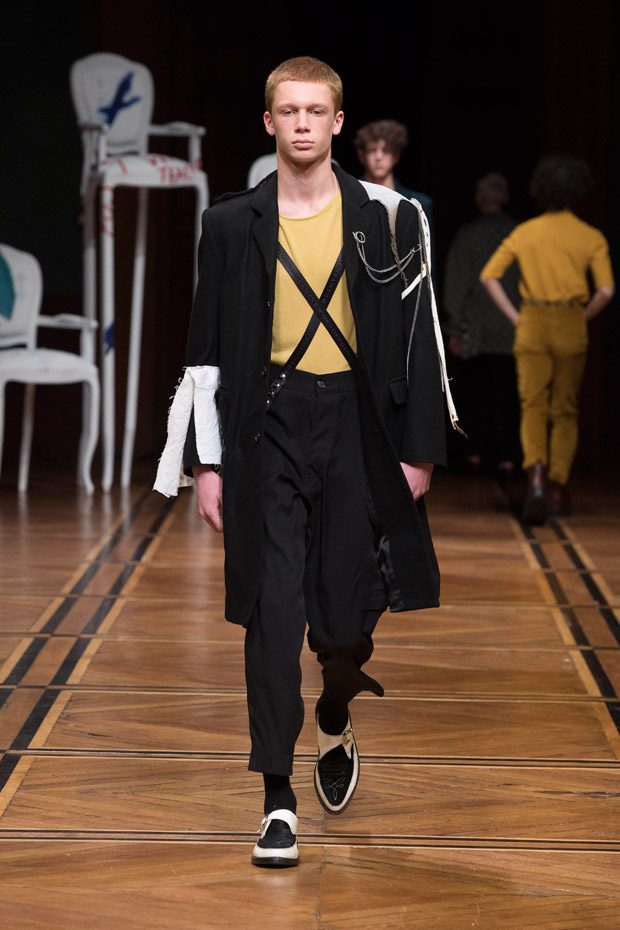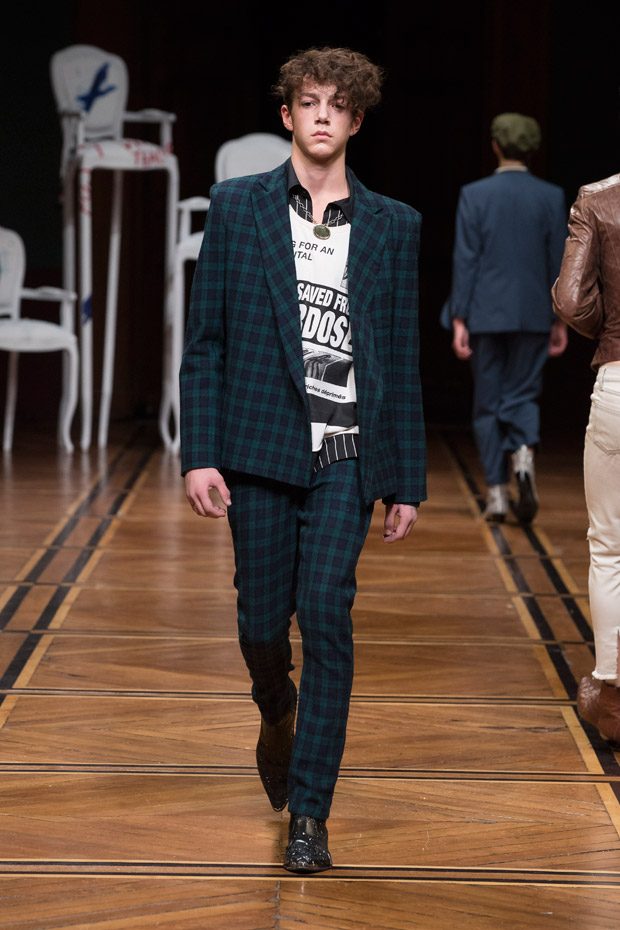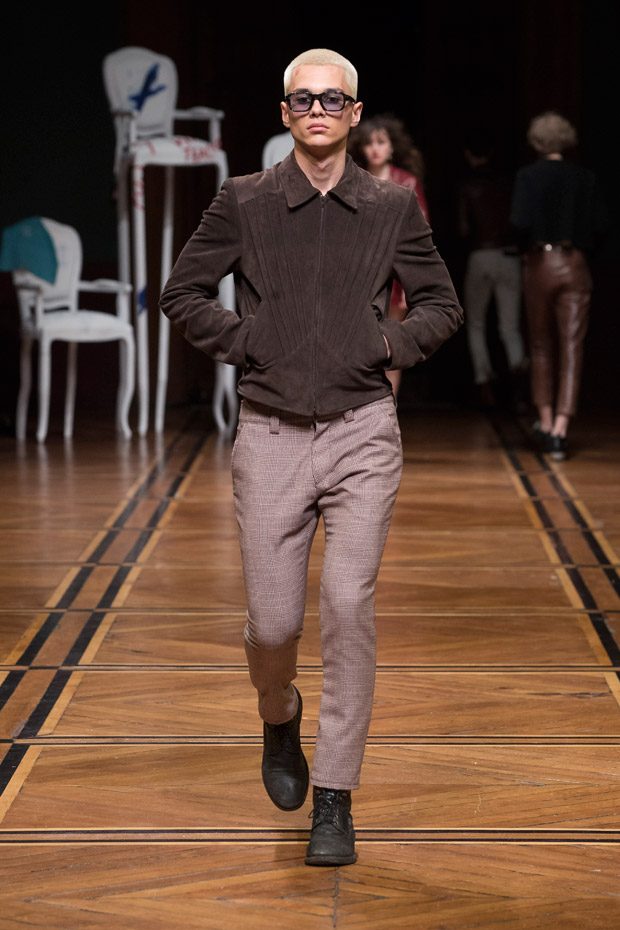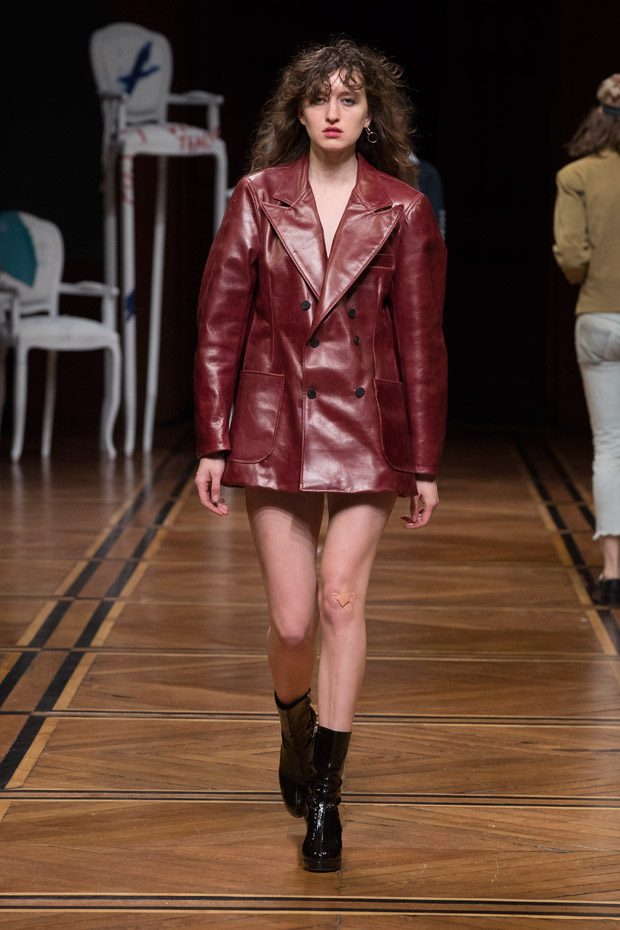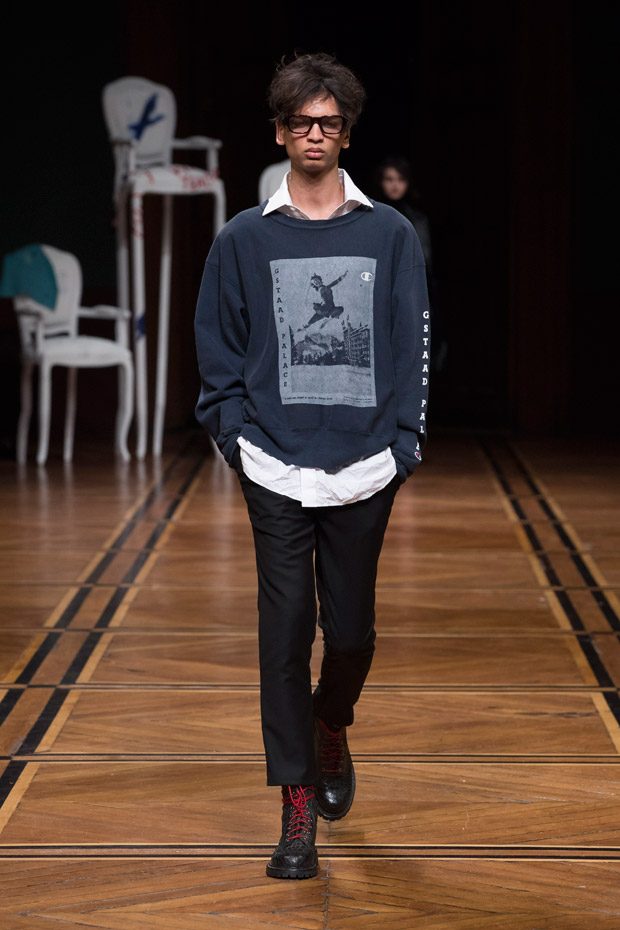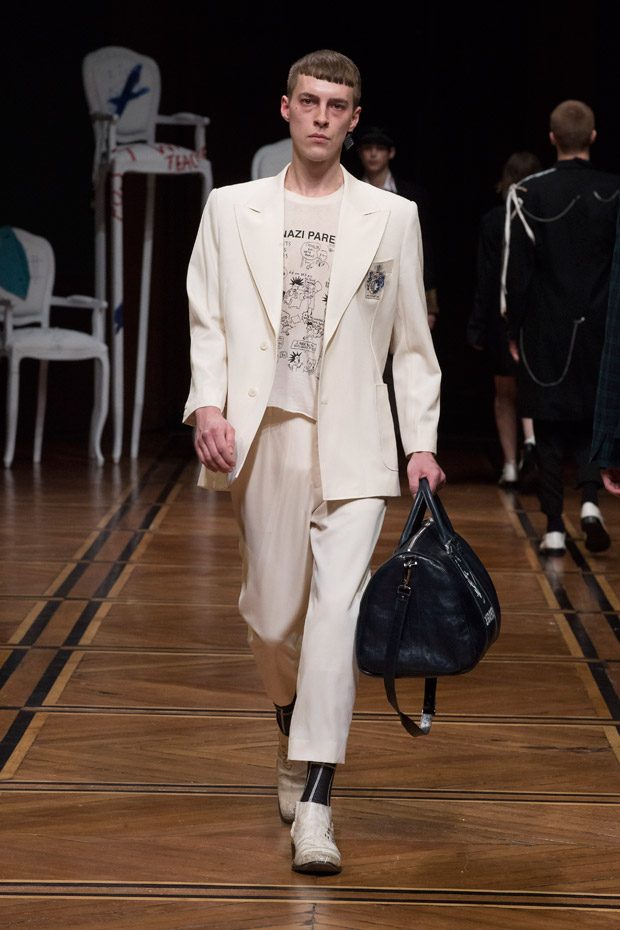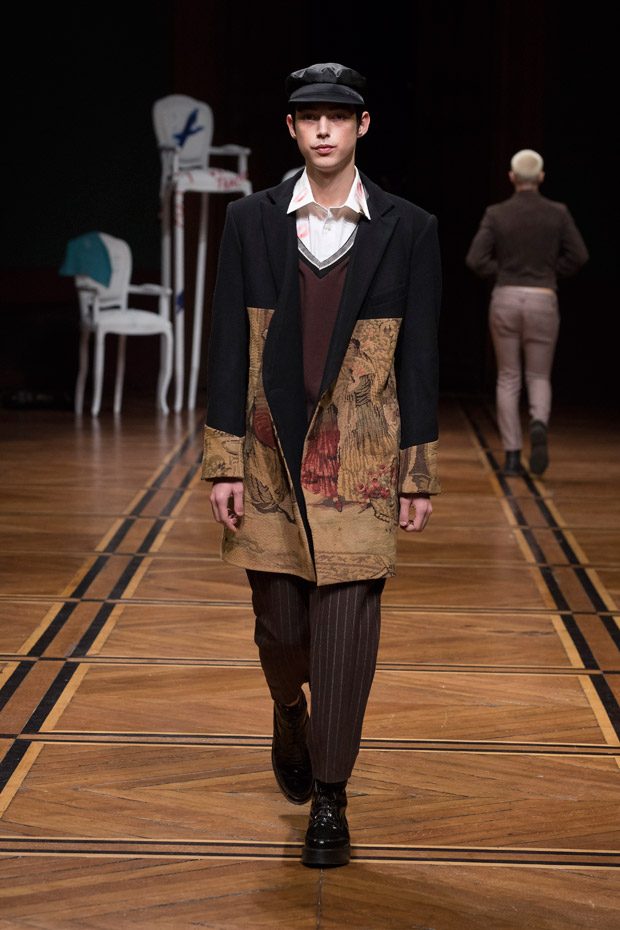 We love hearing from you, connect with us on Twitter, Instagram and Facebook.