With the looks from Antonio Marras Fall Winter 2018 collection you can no doubt costume a period movie. If a fashion stylist and a director put their minds together and wanted to shoot a story about young Milanese boys and girls, maybe somewhere in the later 50's early 60's they would find garments to die for in this collection. In fact the designer himself told a story titled "For Grace Received" with an ancestor name John Marras, to make this moment even more theatrical taking the runway was a showstopping dance troop.
The story of nostalgia and art is mixed into the fabric of the Antonio Marras fall winter 2018 collection, which comes as a thrill of every collection by Mr Marras. Coming down as a mid century vintage theme, the looks spotlight uptown girls who are elegant in their ankle length dresses, combined with flat shoes easily borrowed from the menswear wardrobe, and glamorous lace and printed detail adorned coats.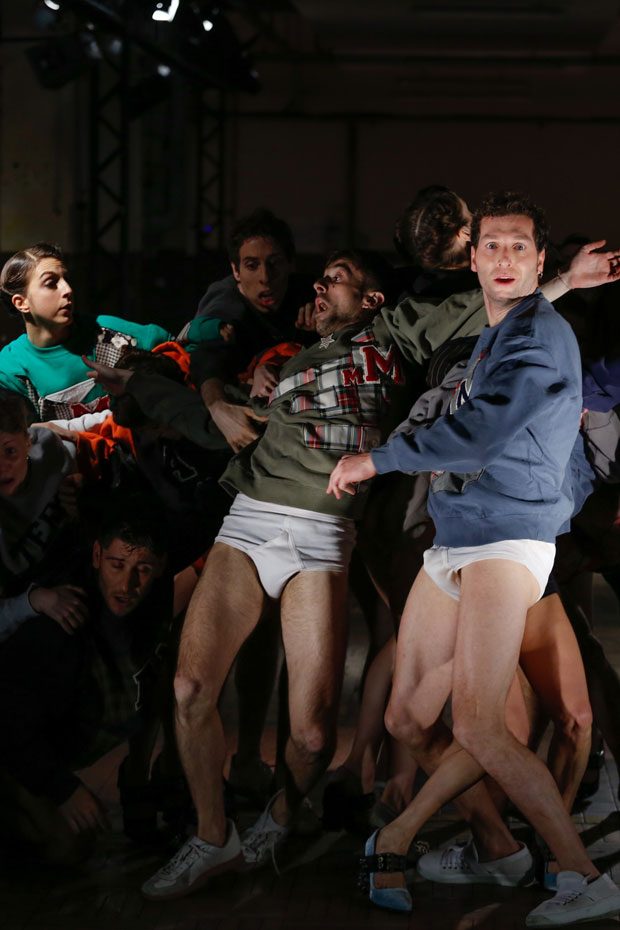 Both men and women are taking on a note from the text book of 60s teenagers, with an array of blanket check materials, a-line skirts and varsity knits. When it came to womenswear for a shorter trim, Marras and his team display socks in chic black with chunky shoes or elegant boots. Length is no issue, since the new collection even spotlights floor length dresses, just like the designer and his team bring back a sublime silk polka-dott pattern floor length dress to the stage.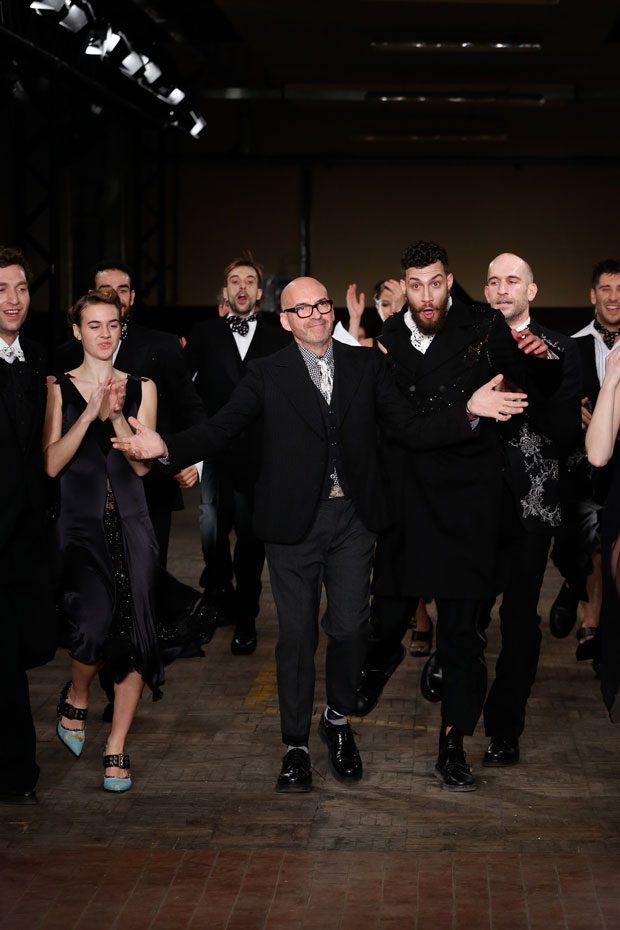 Menswear while ultimately sartorial in some looks, wasn't exactly faithful to the period, yet the character behind these looks could create a story to tell for decades to come. Women's accessory shines in the bag department, with smaller bags serving as chic belts giving a new silhouette to the outerwear. Men's while more strict, focuses on bags and no doubt the eye-catching shoes. The new Marras collection showcased a ton of fun things to purchase, and those retro dresses should have the Antonio Marras fans lining up to the stores.
Words by Zarko Davinic, DESIGN SCENE Magazine Editor. Scroll down for all the looks from the collection: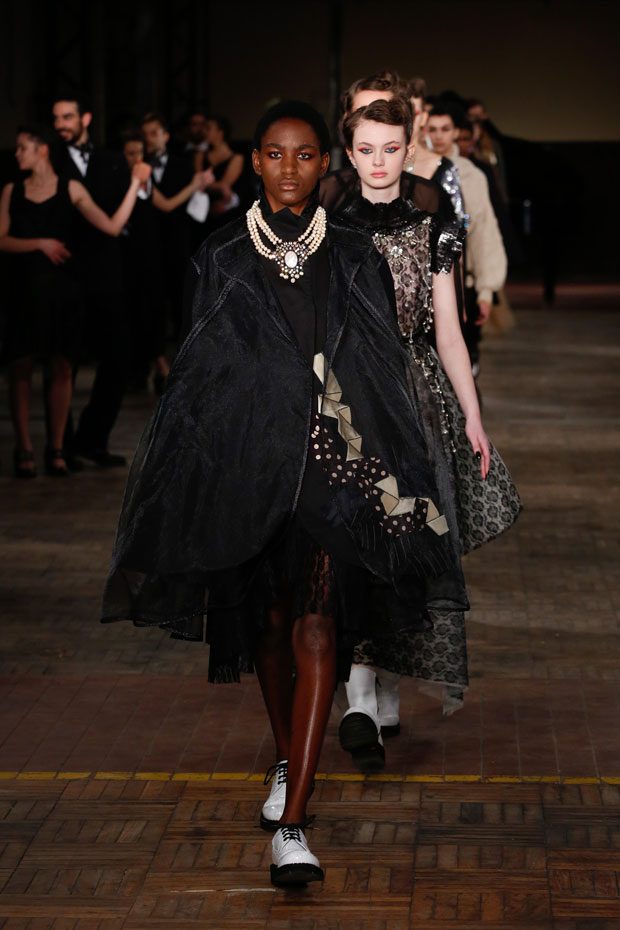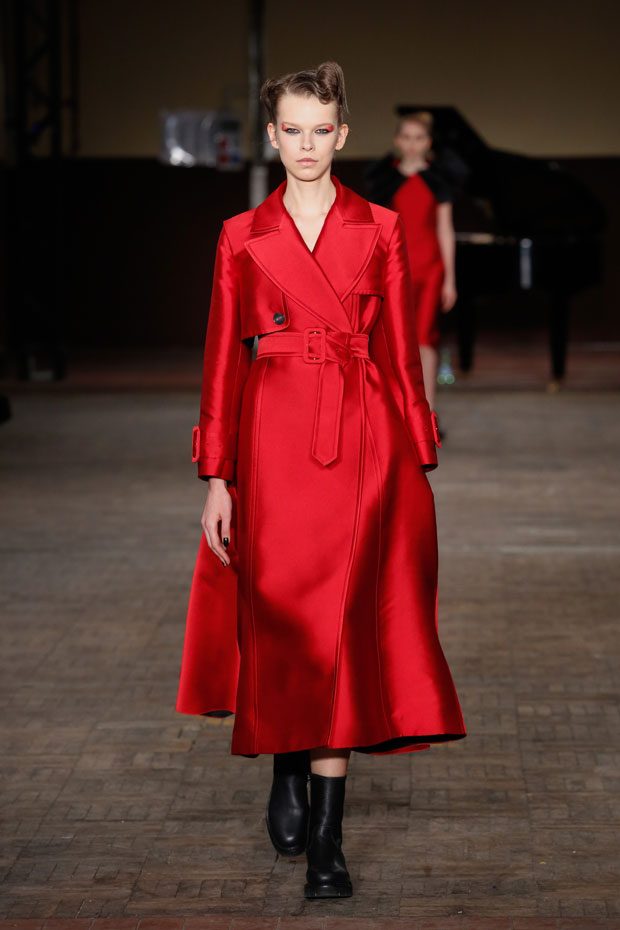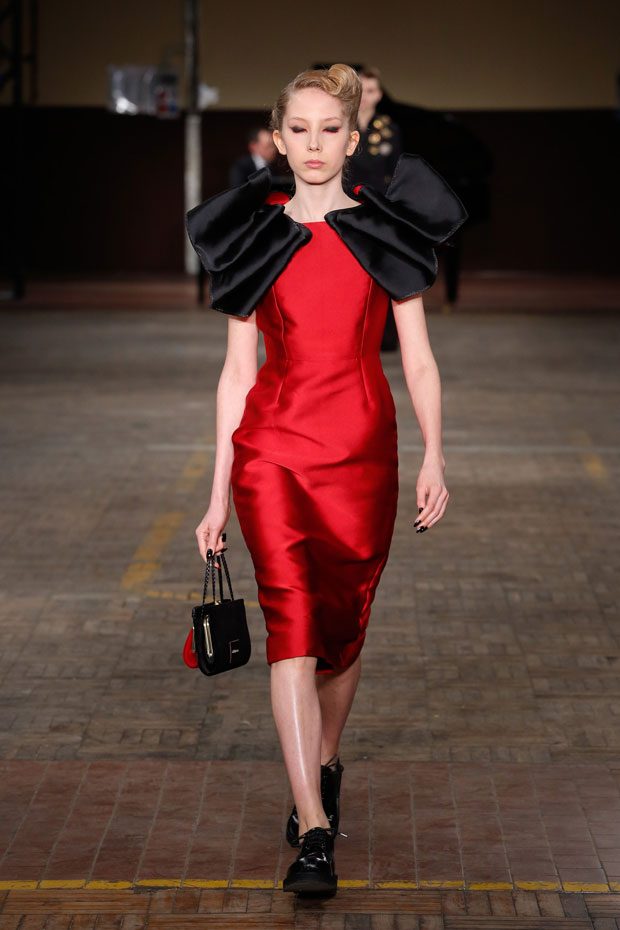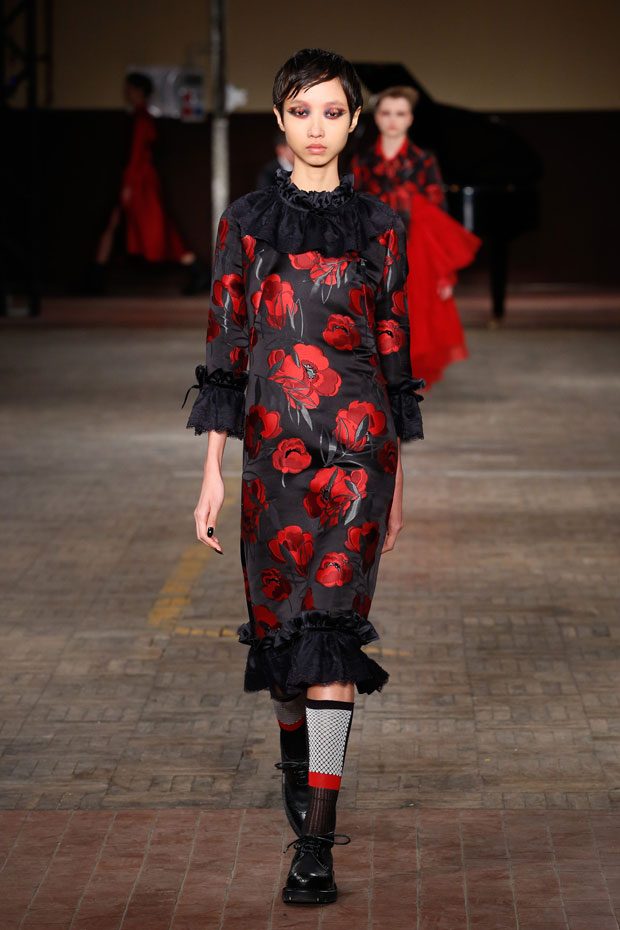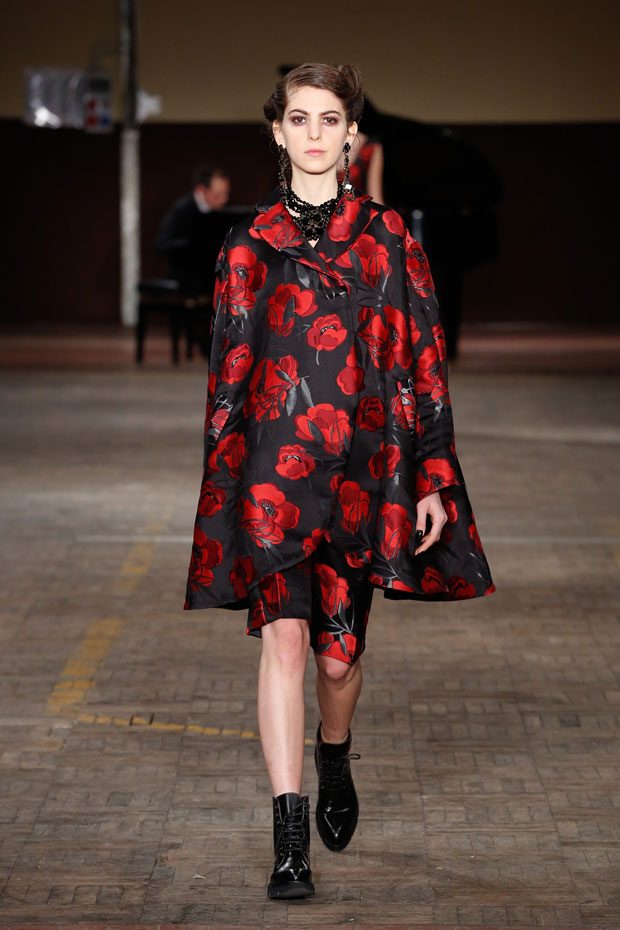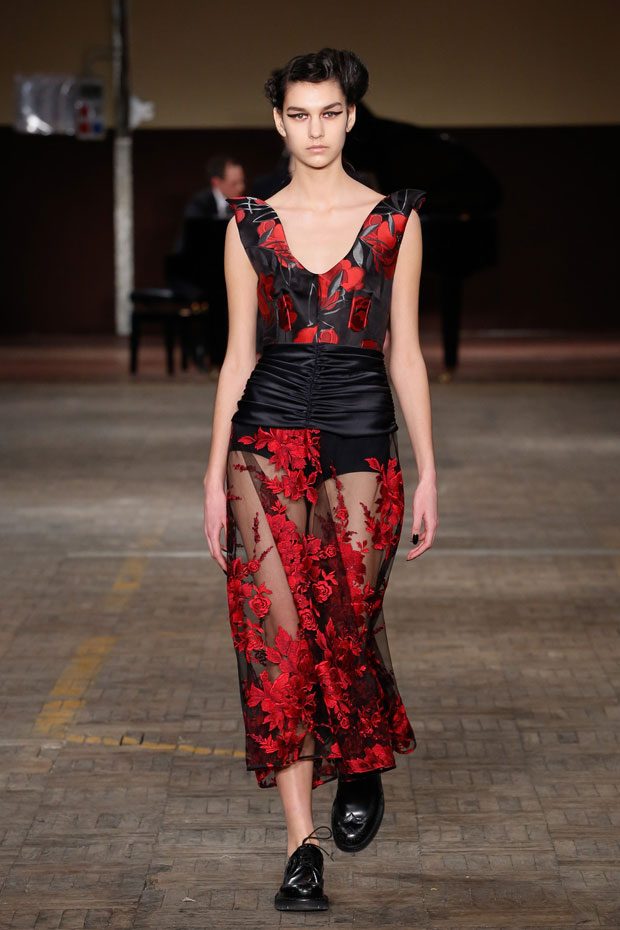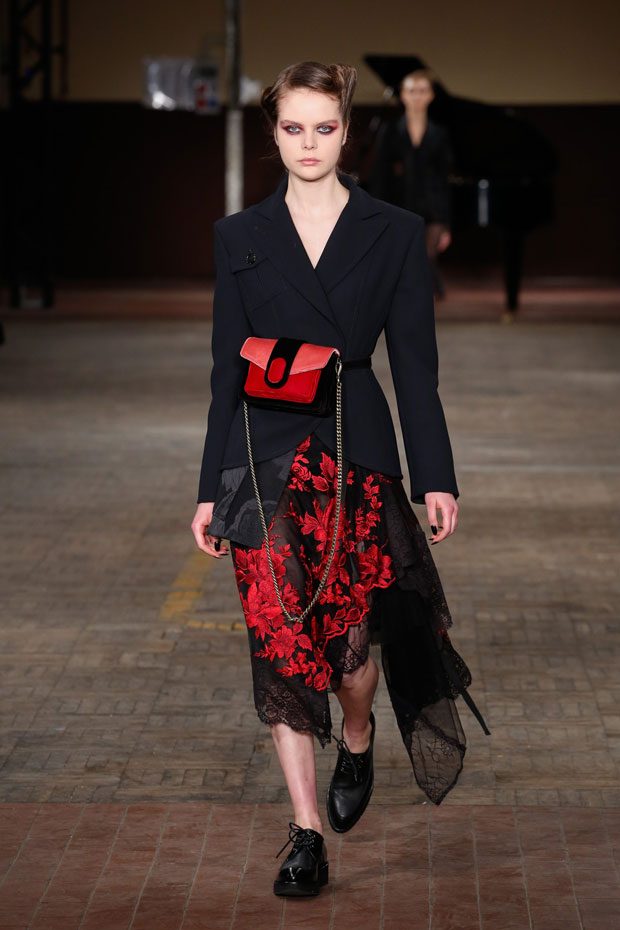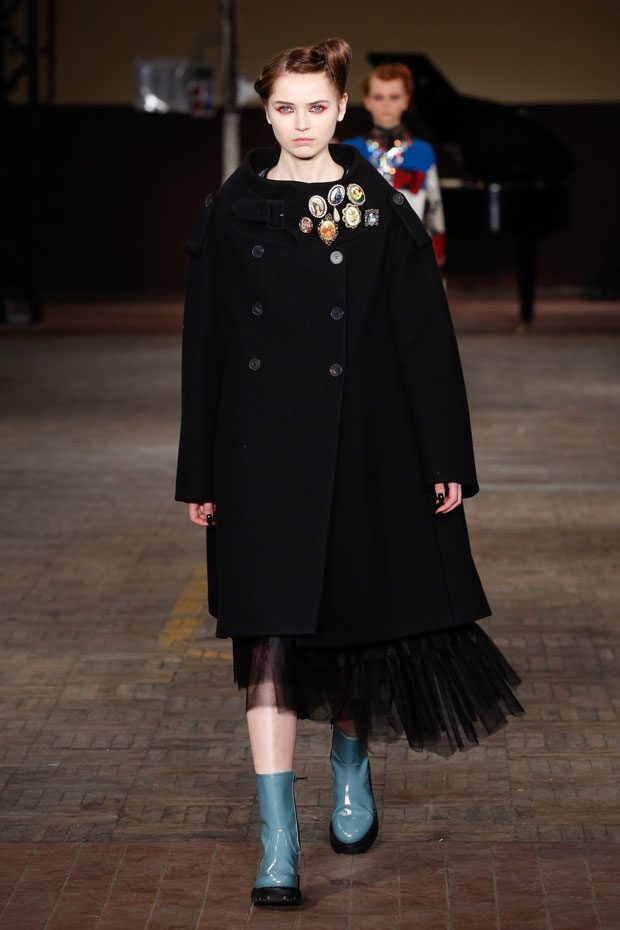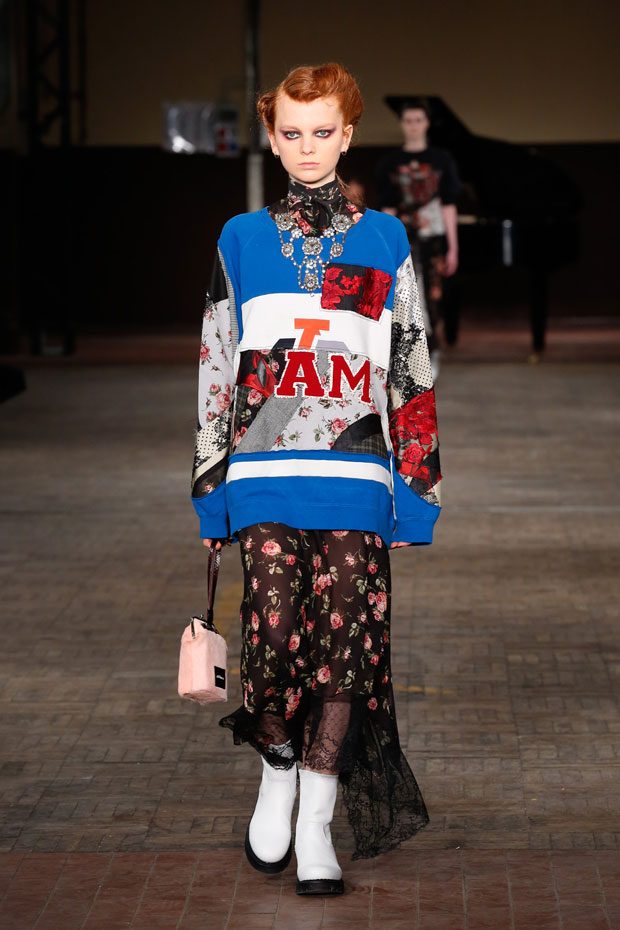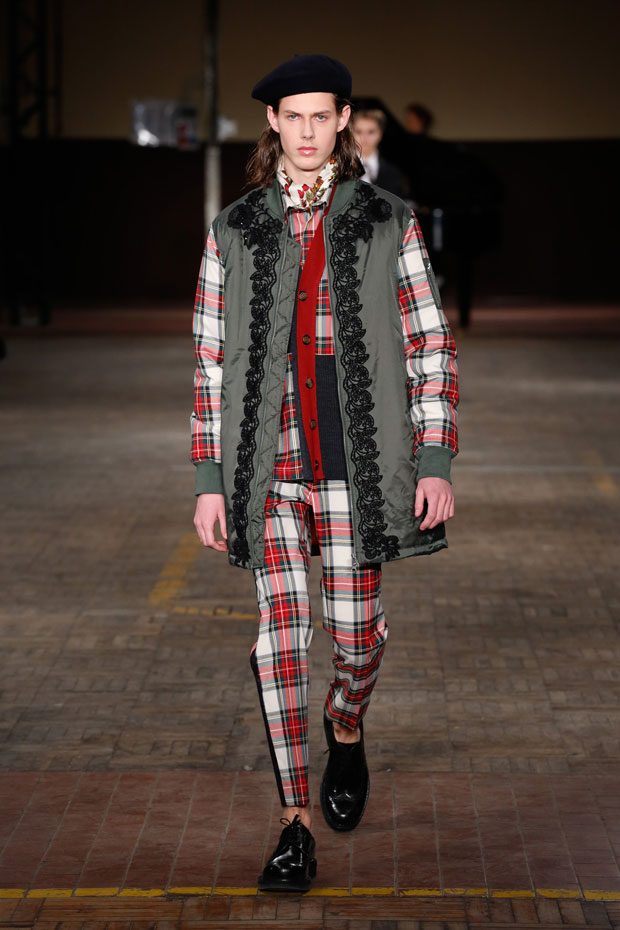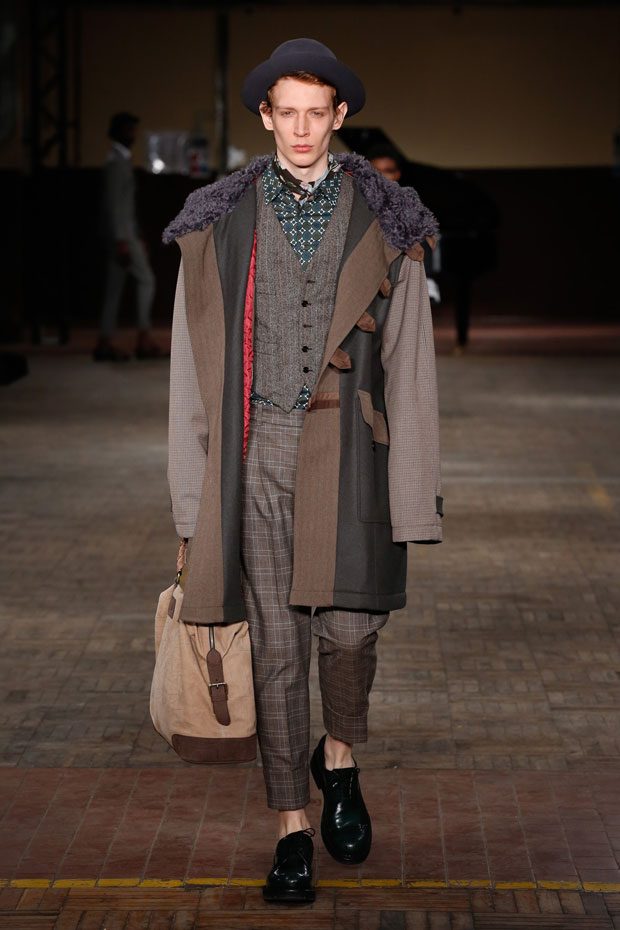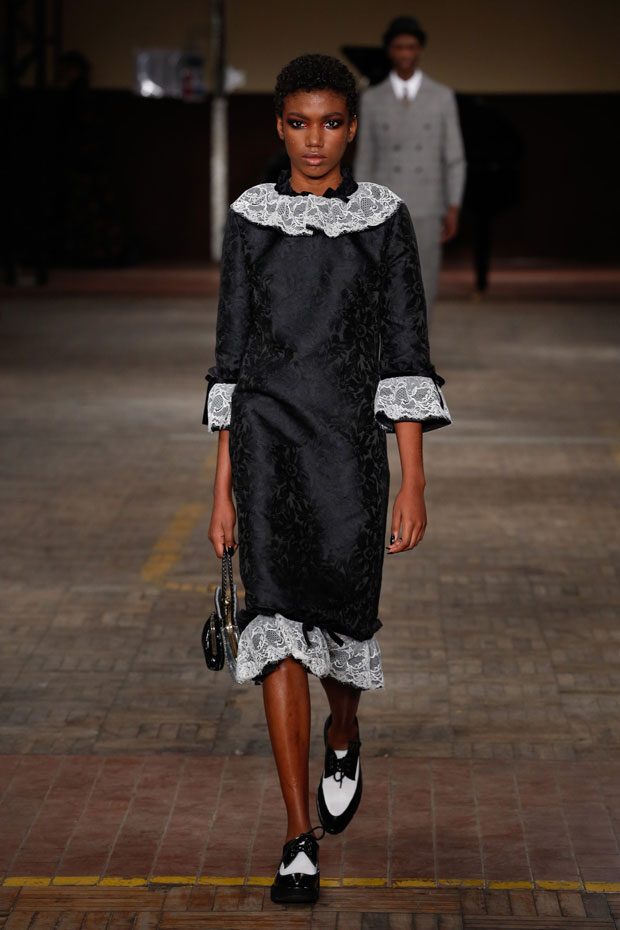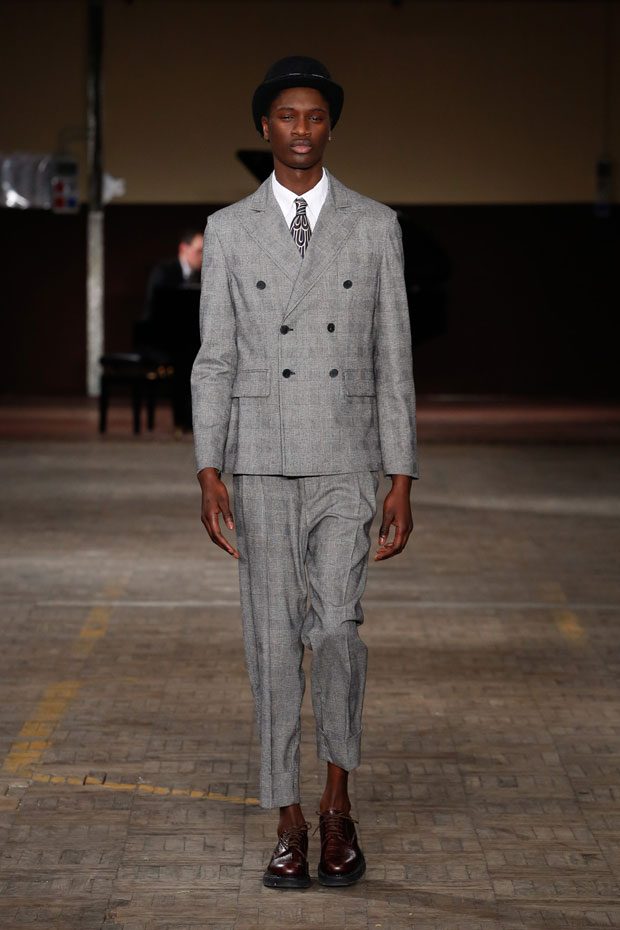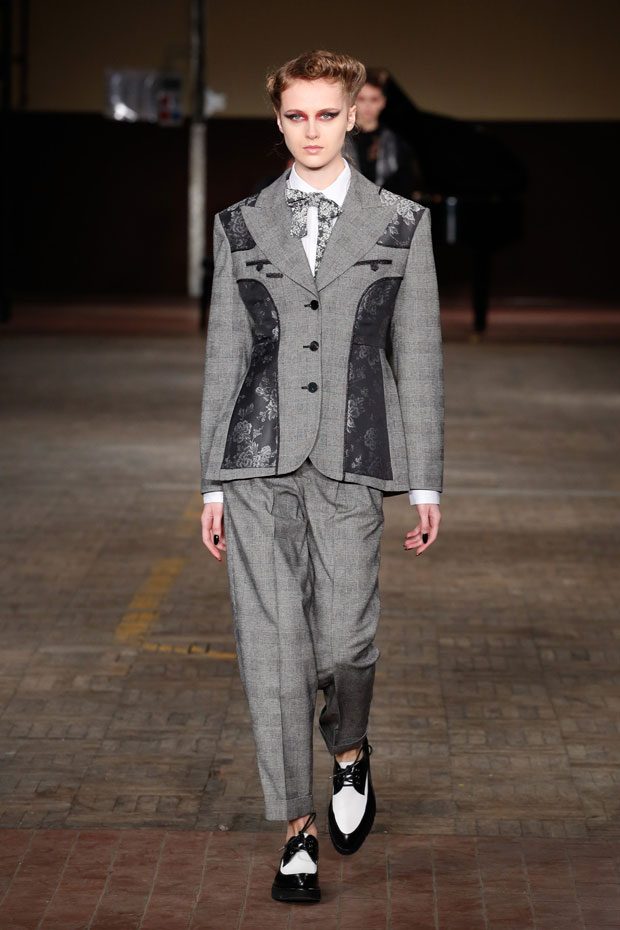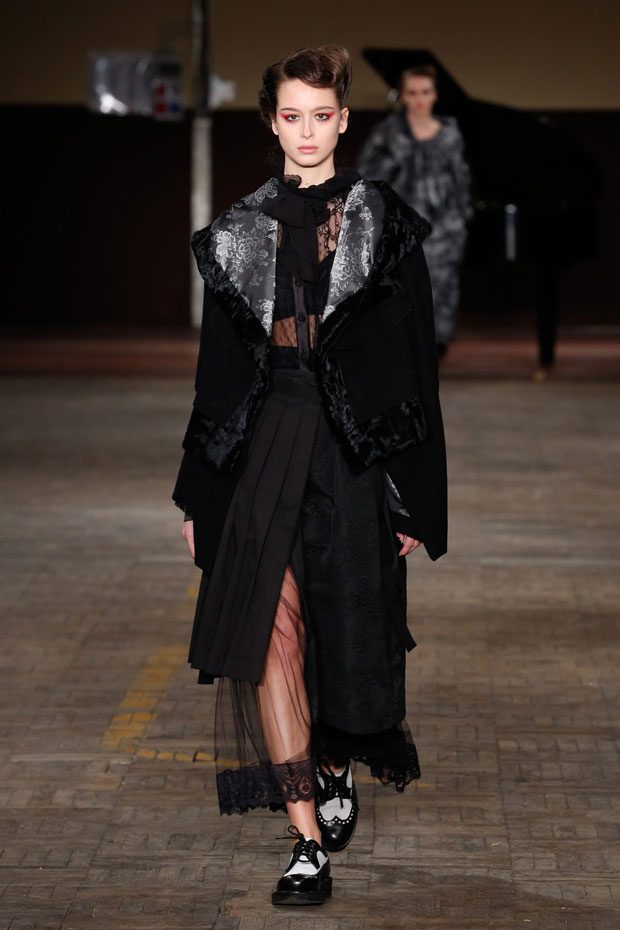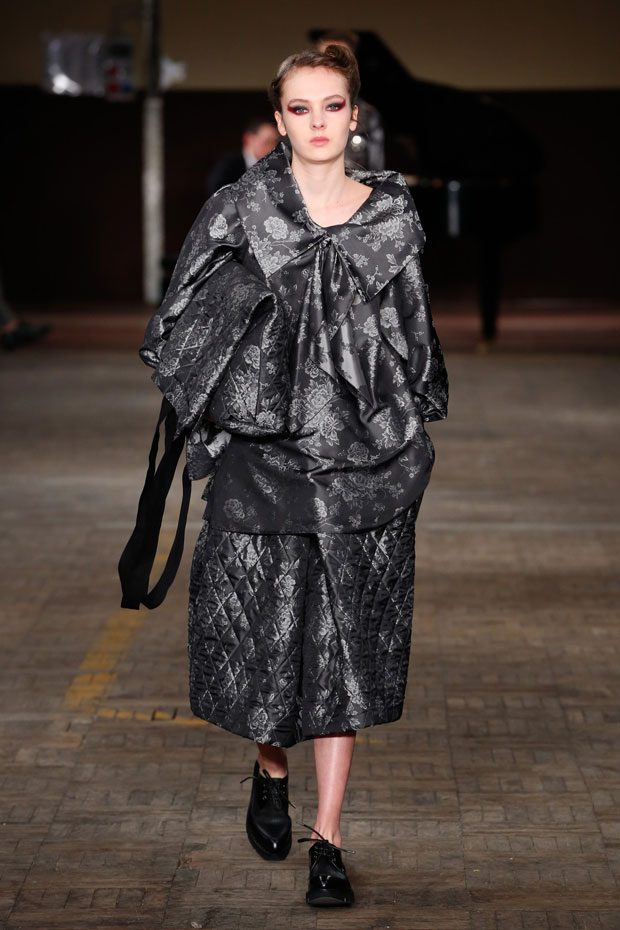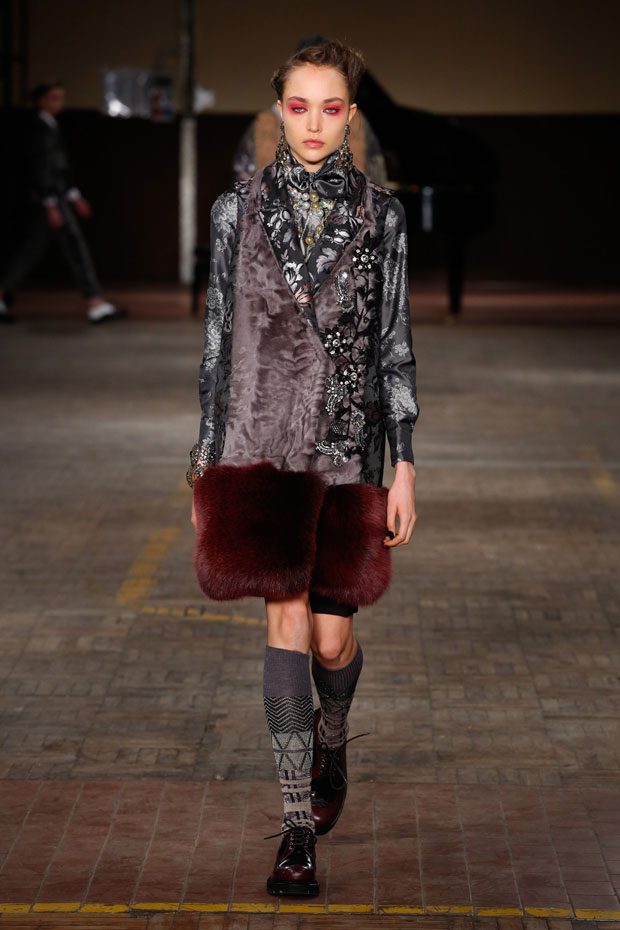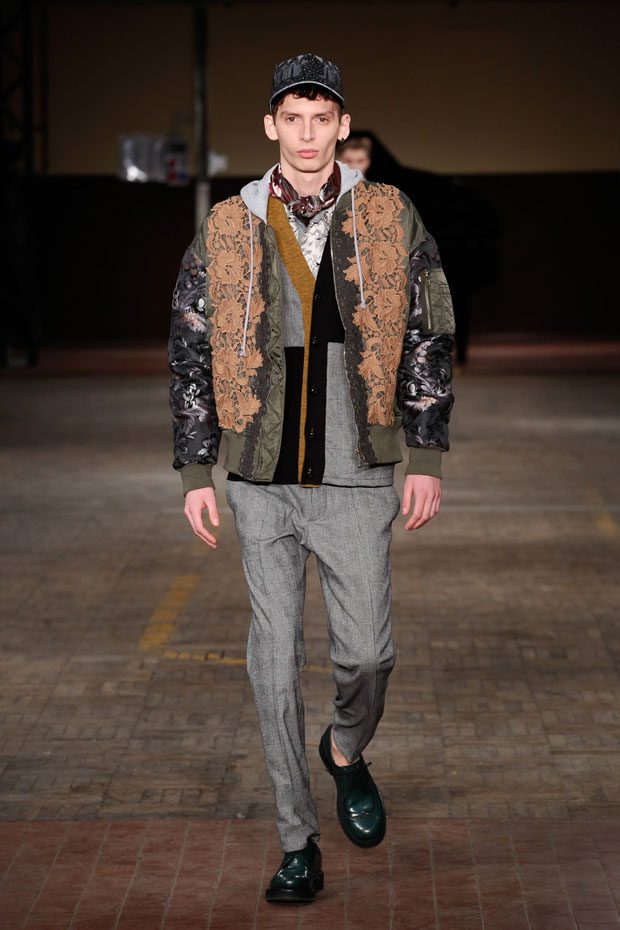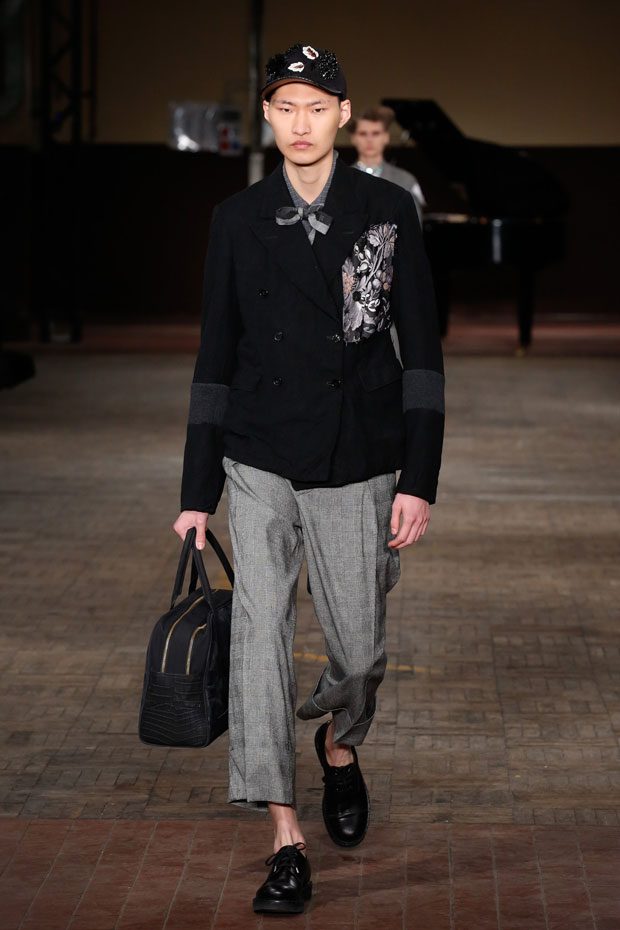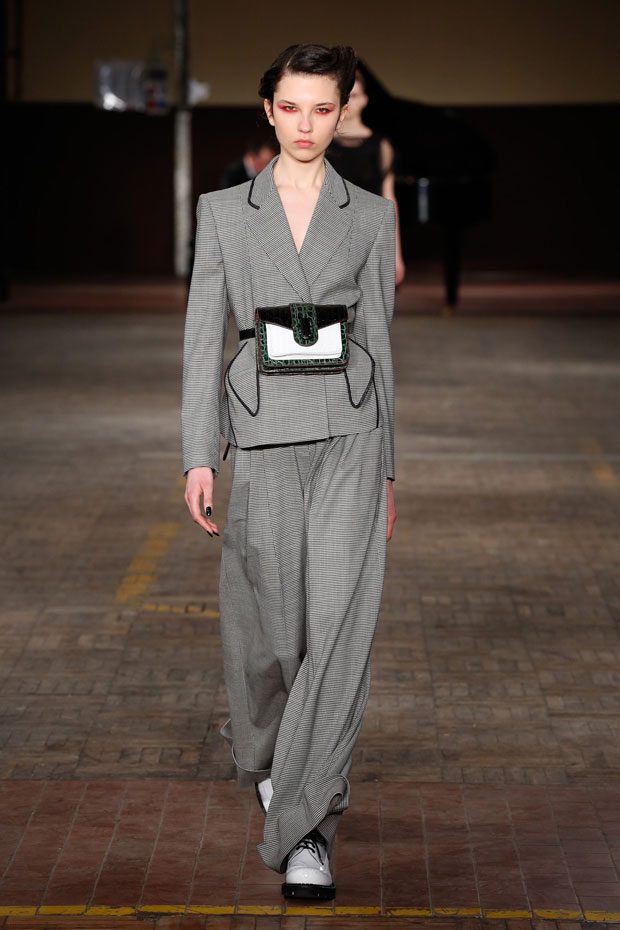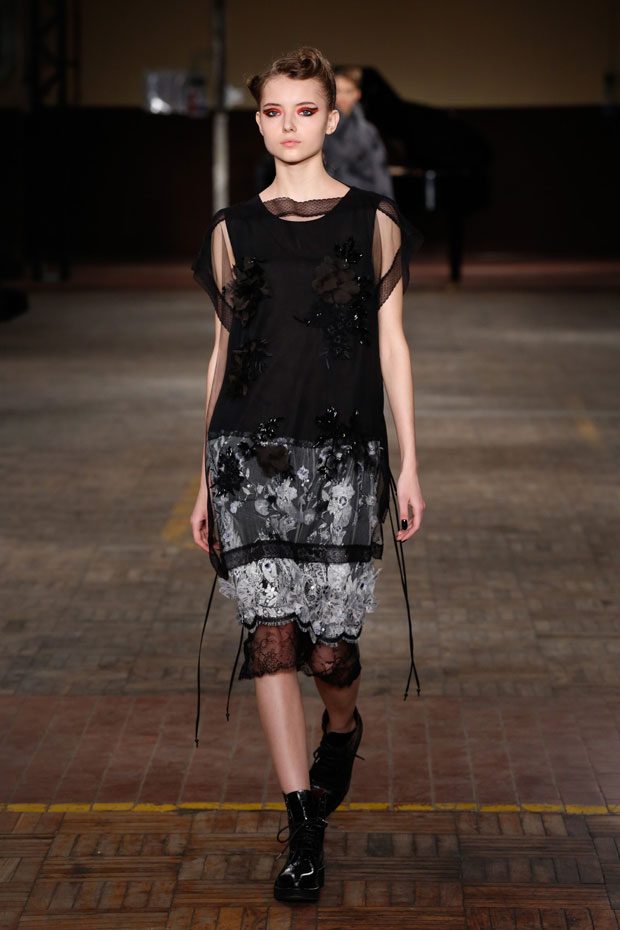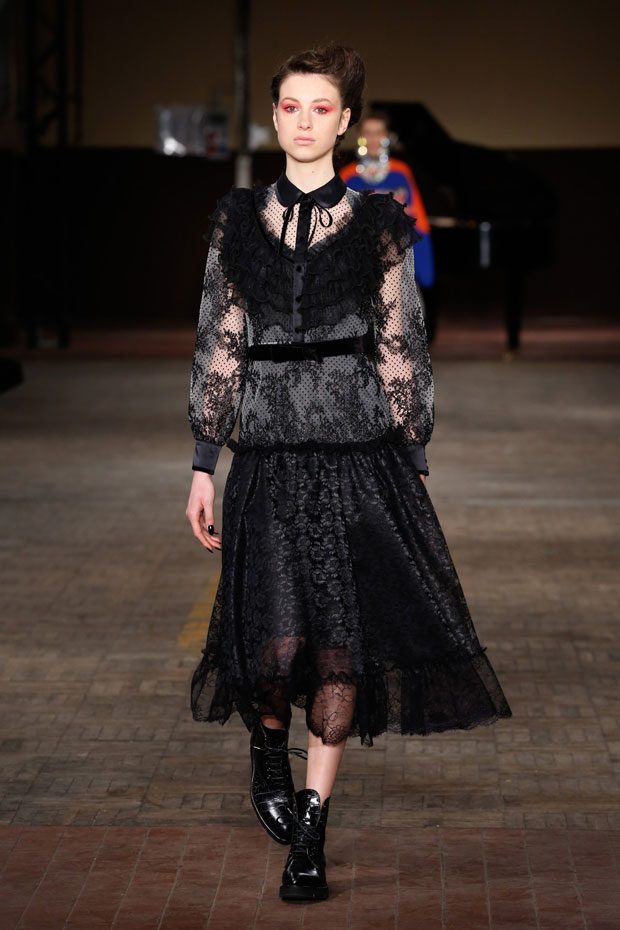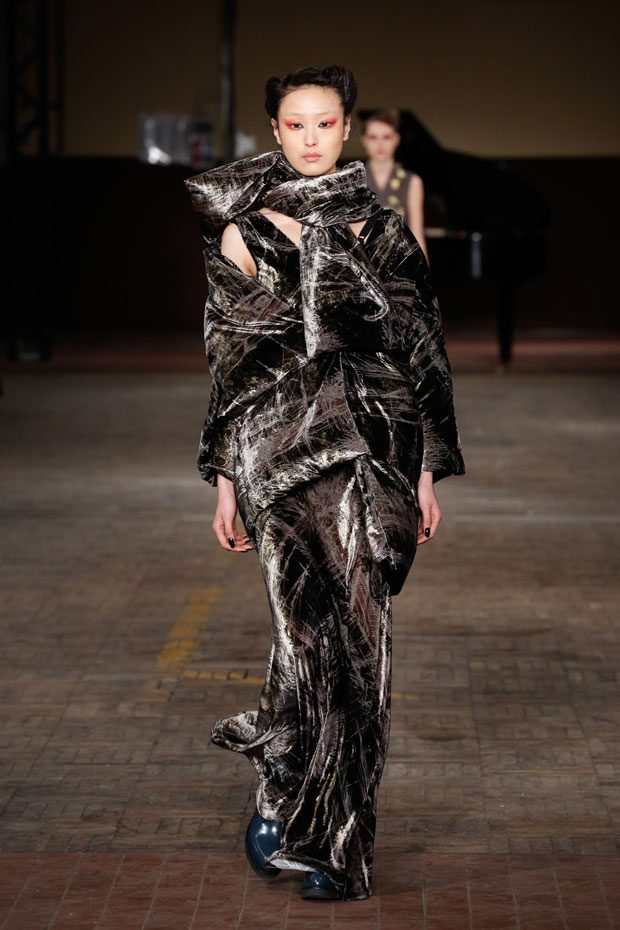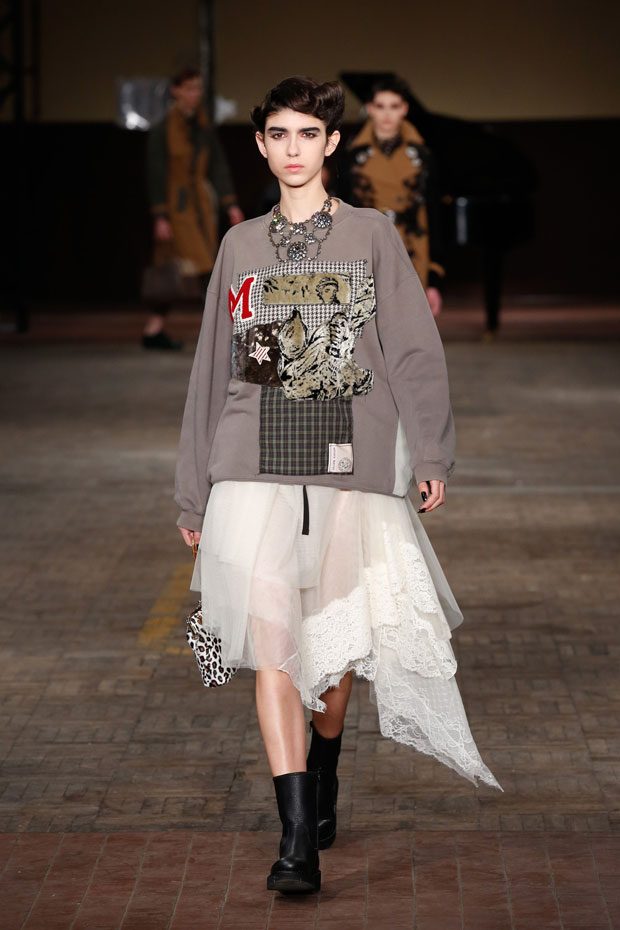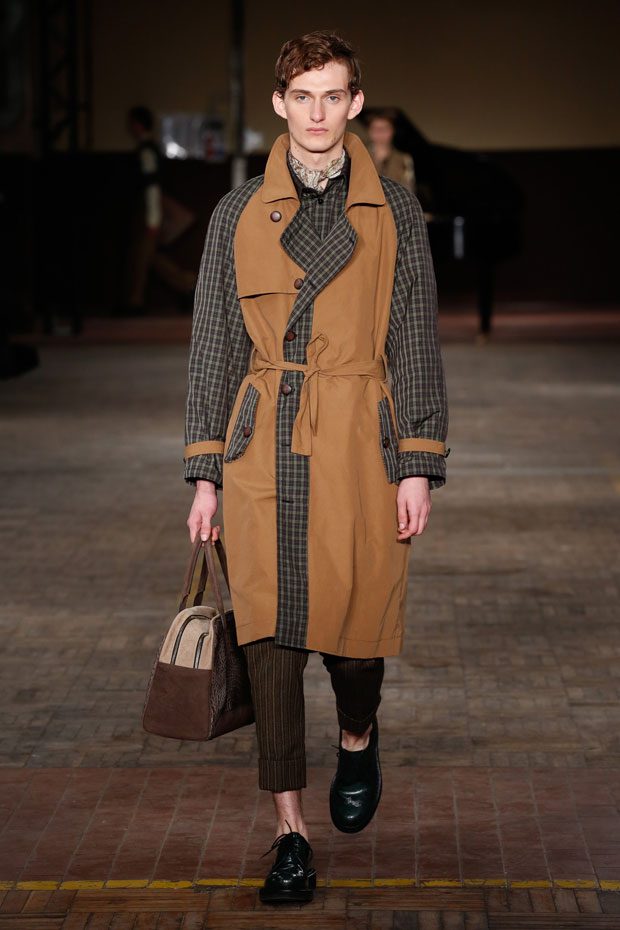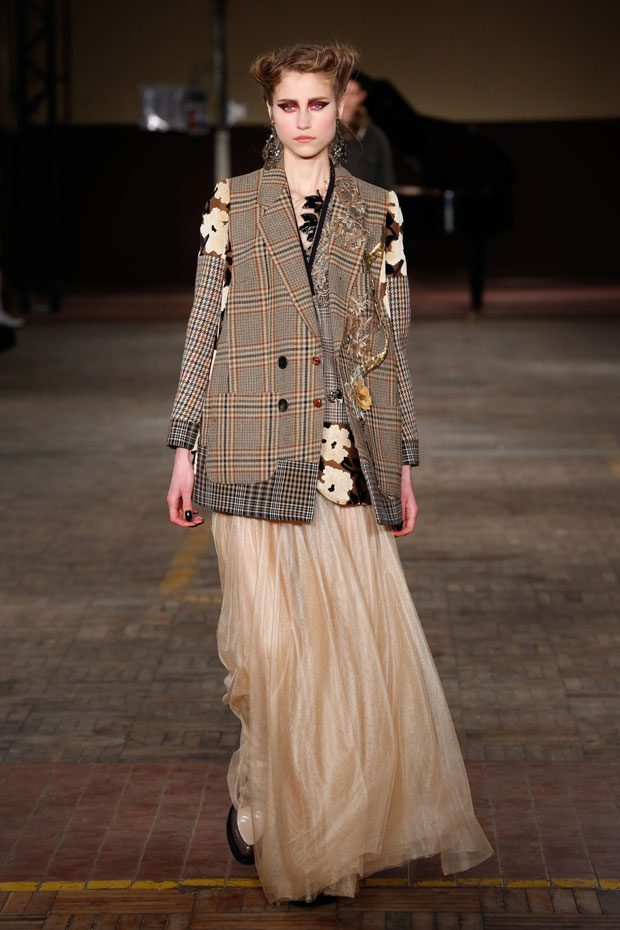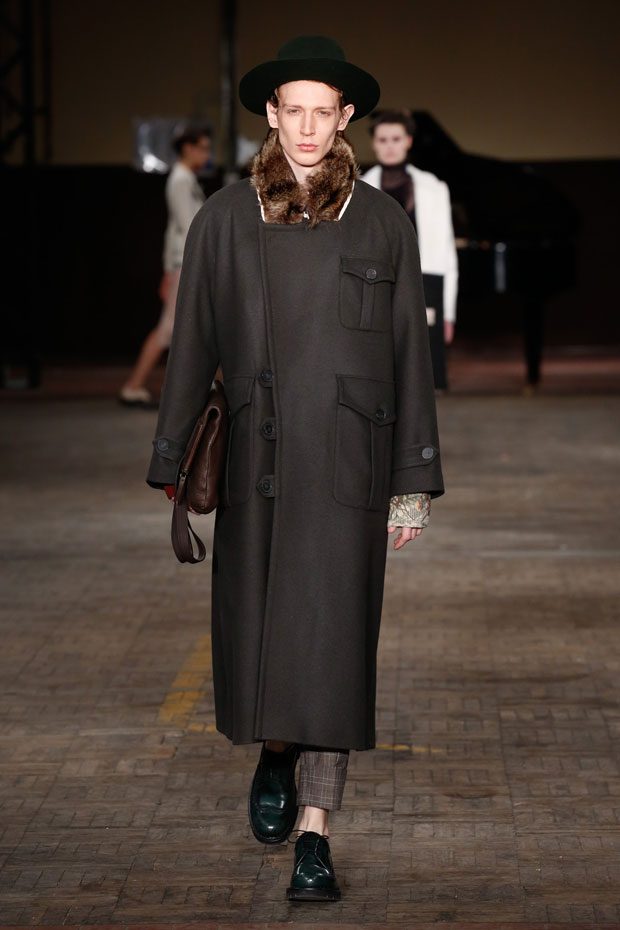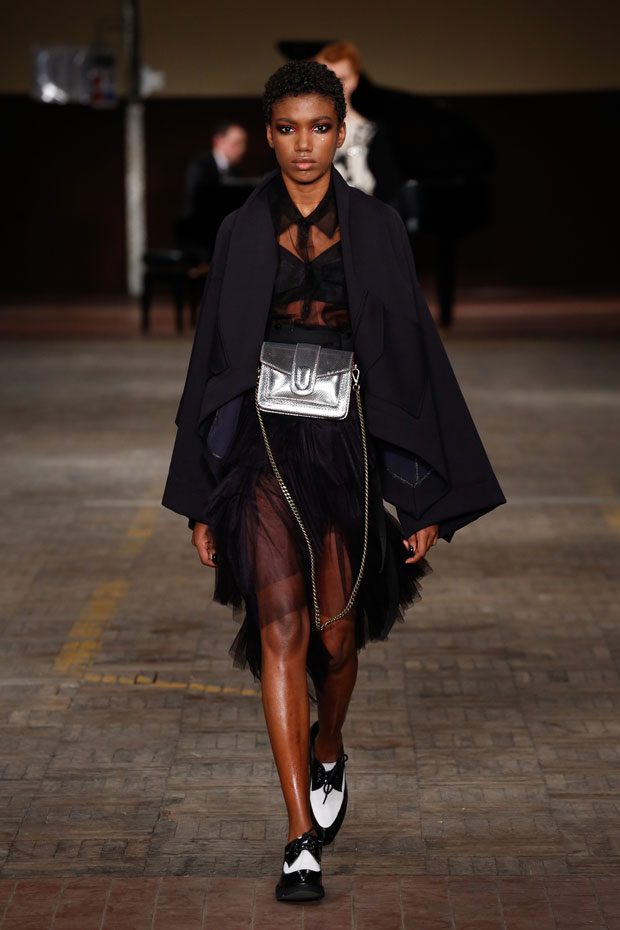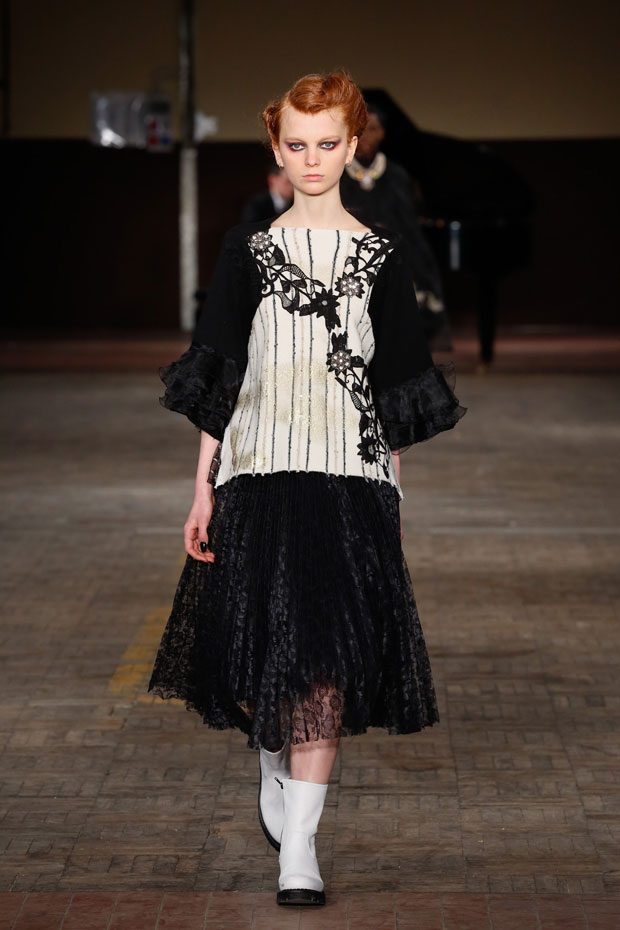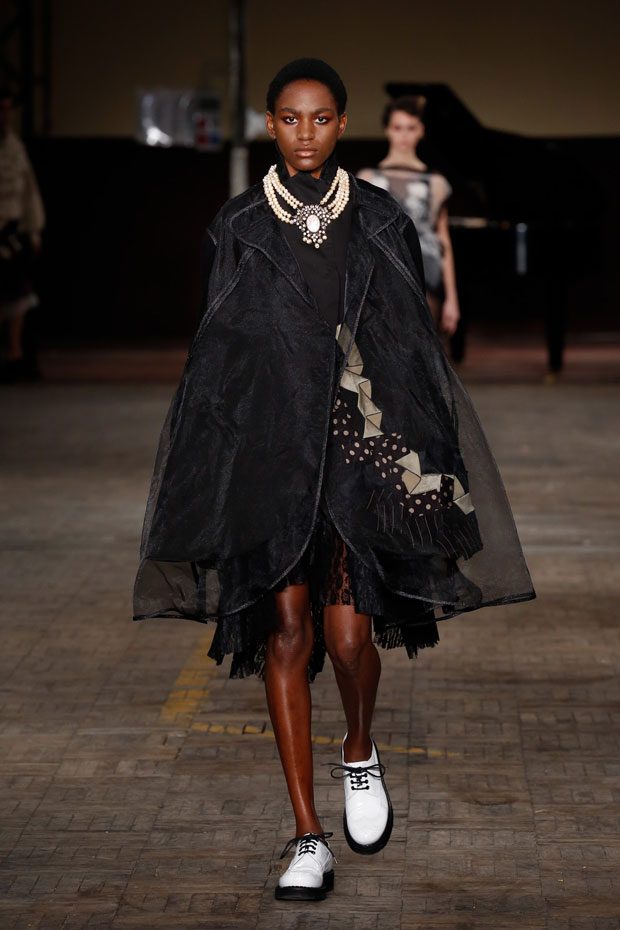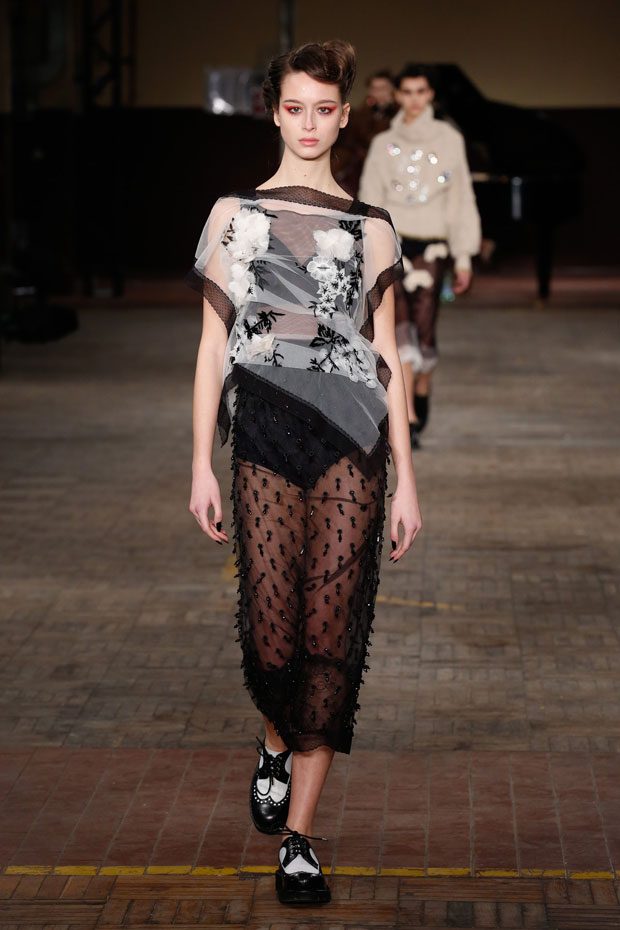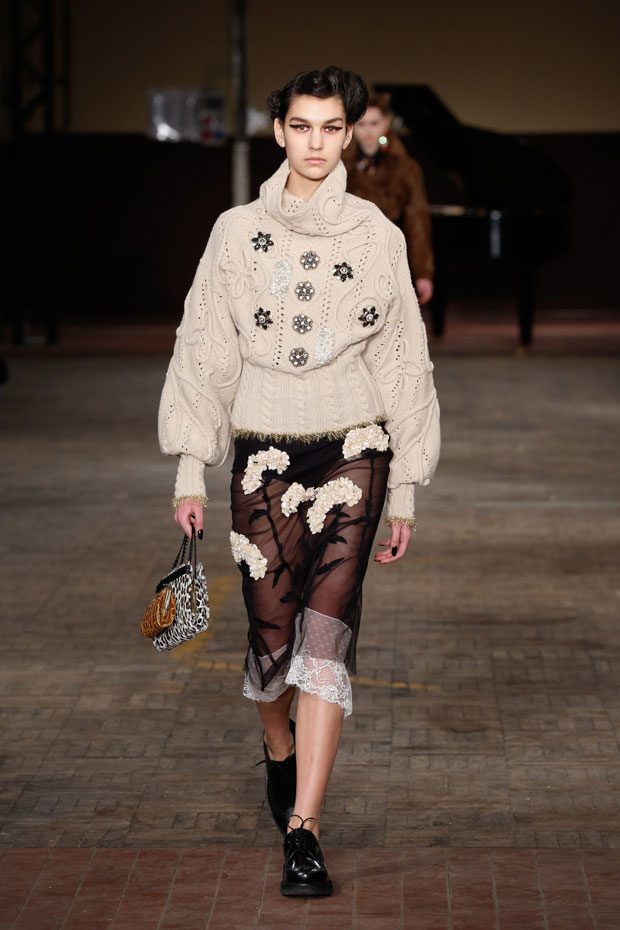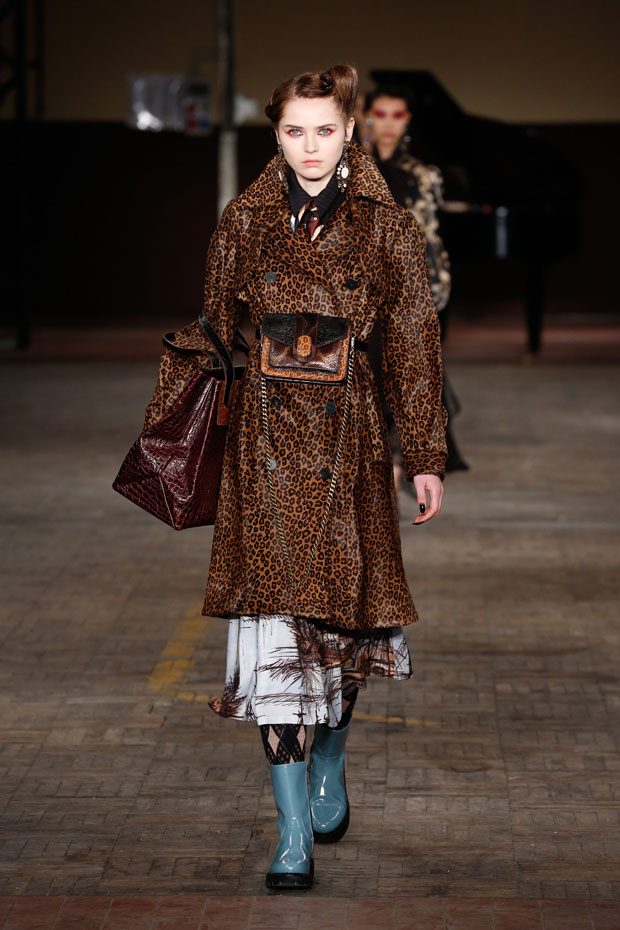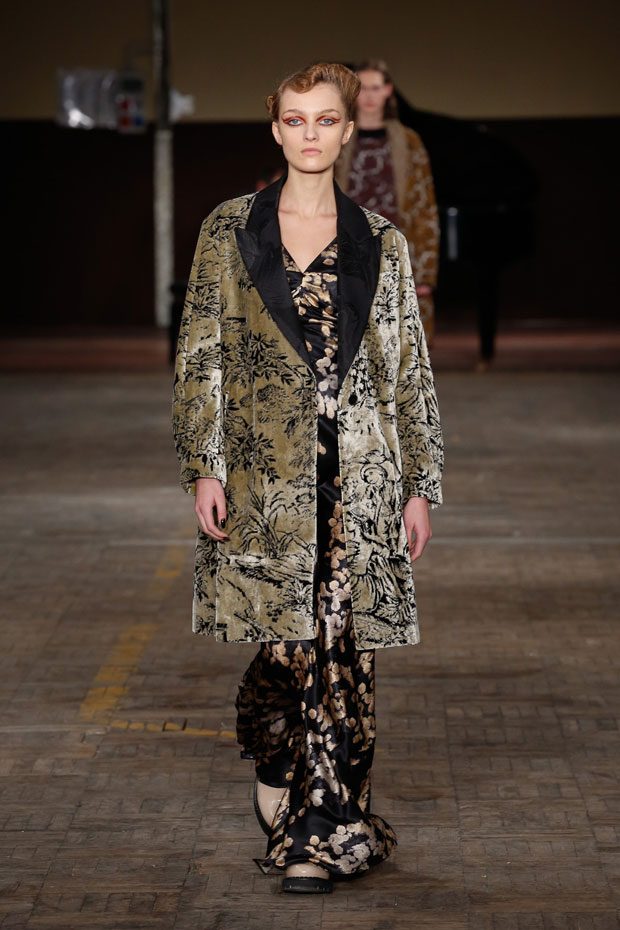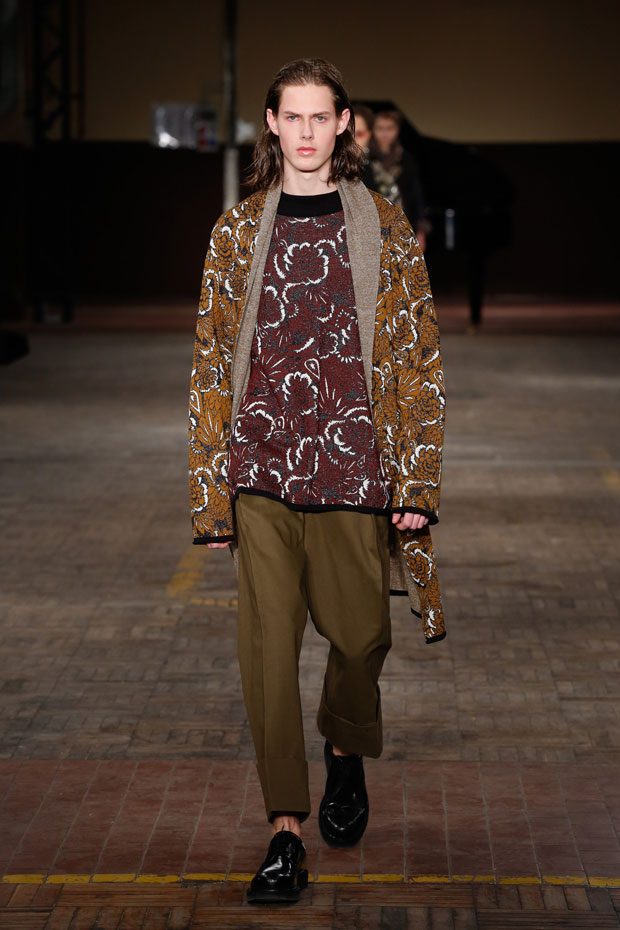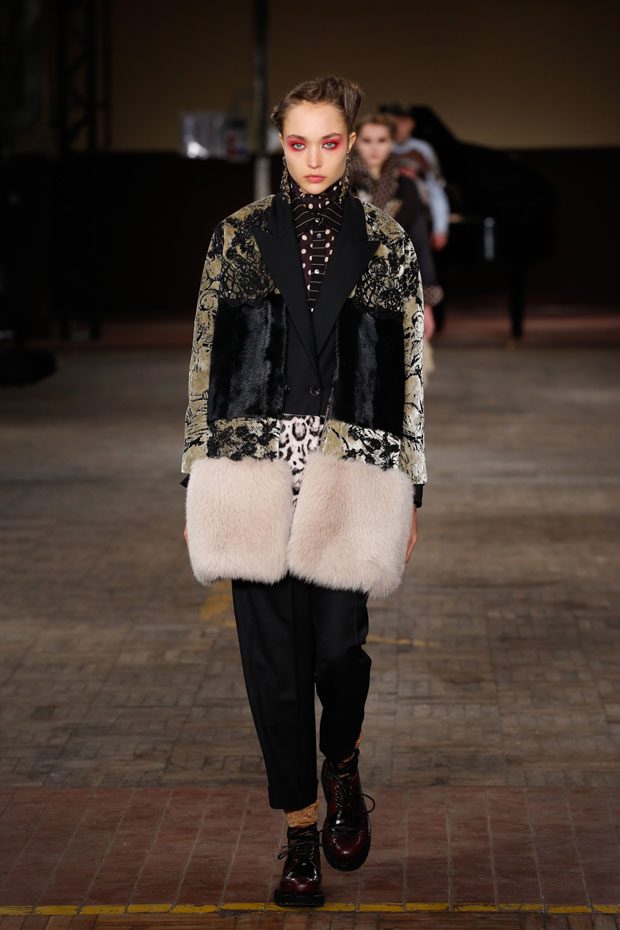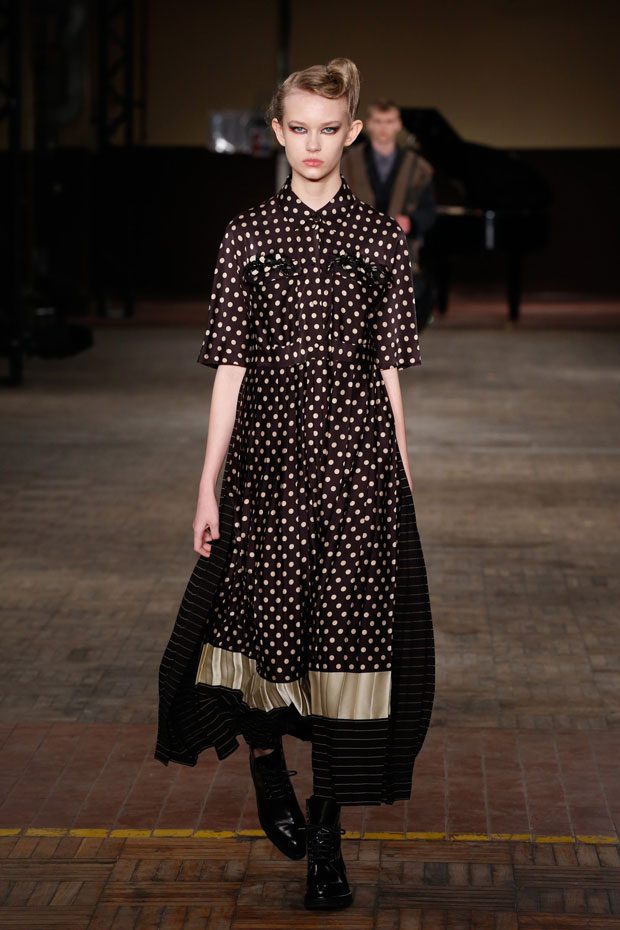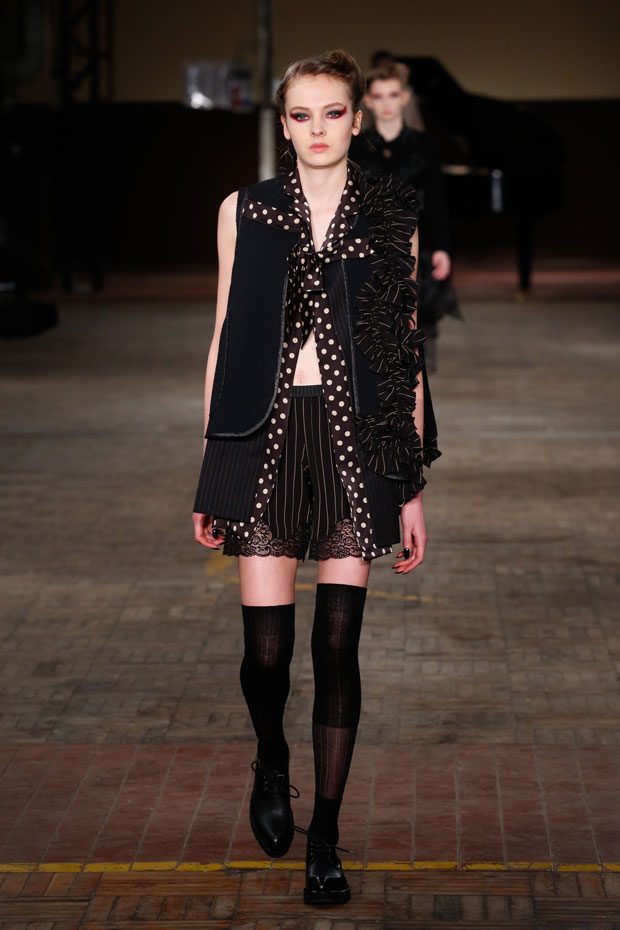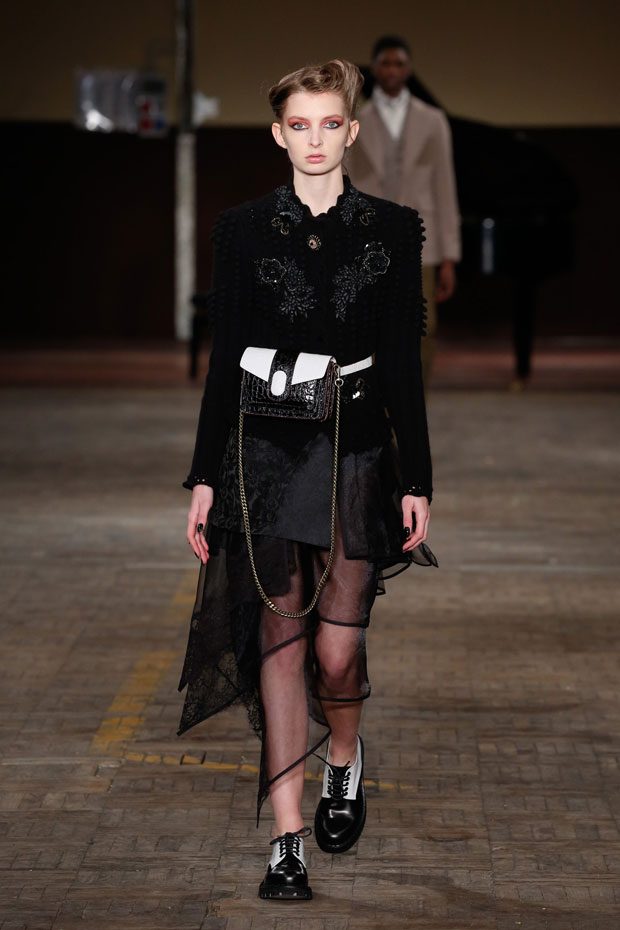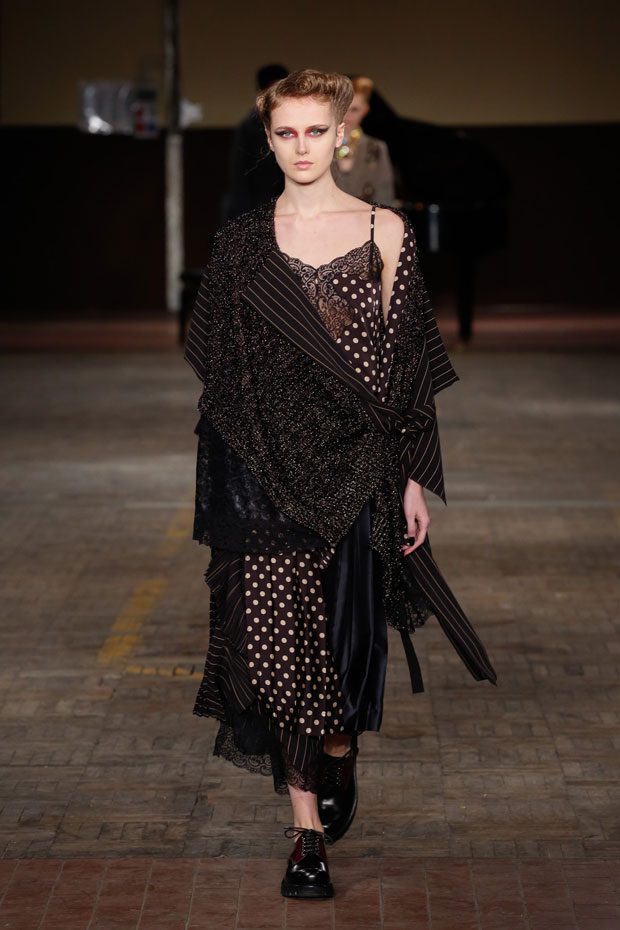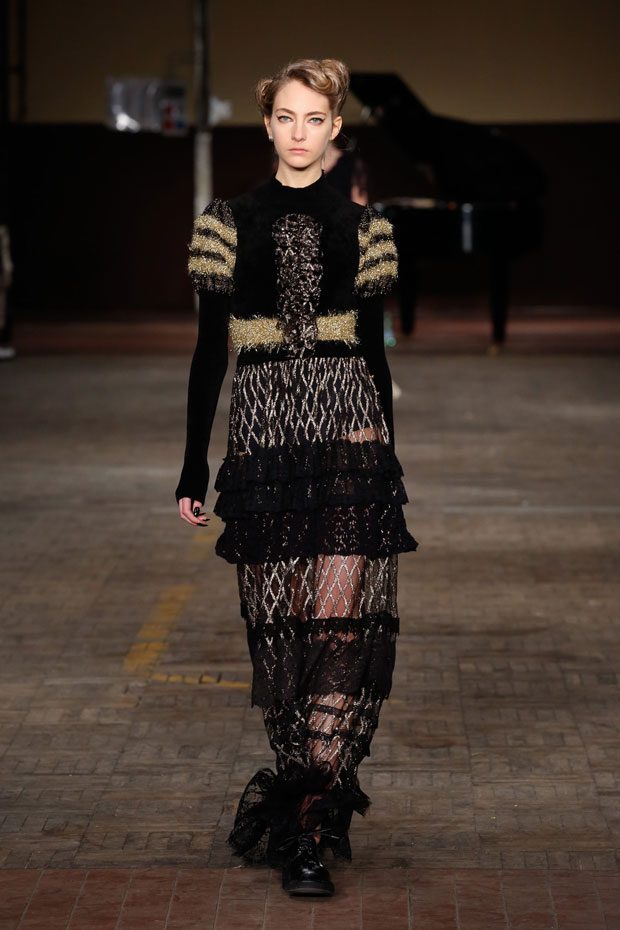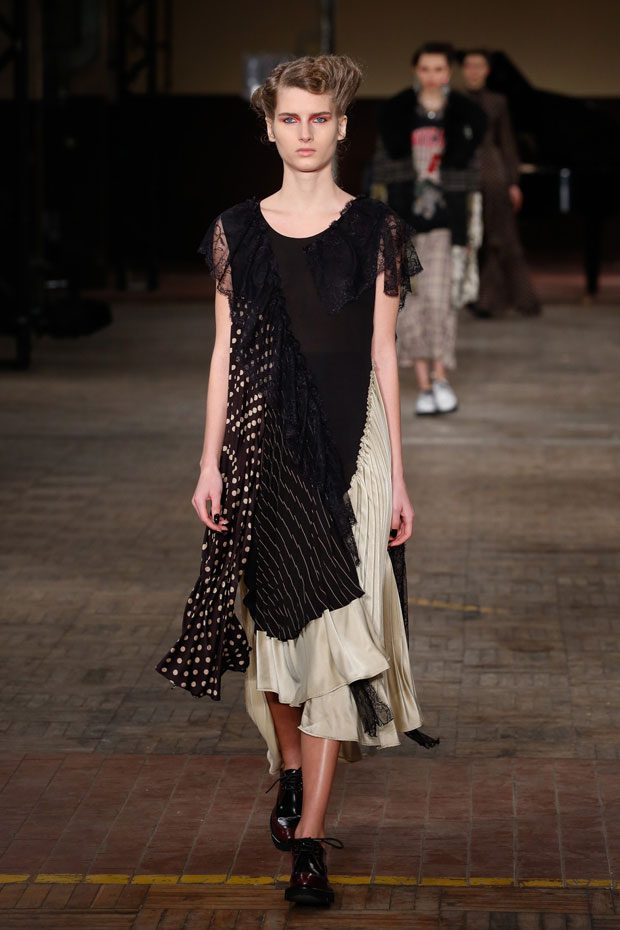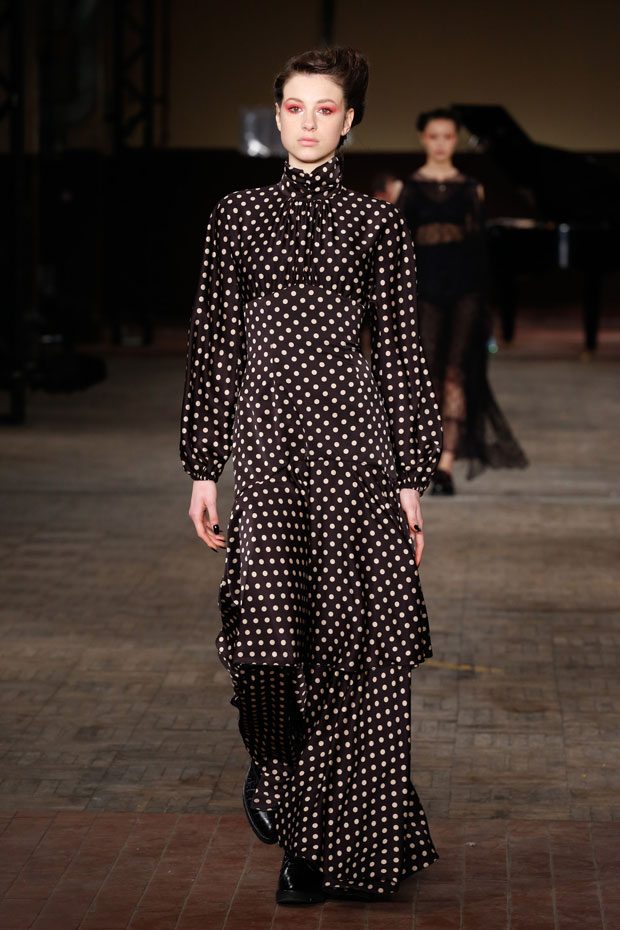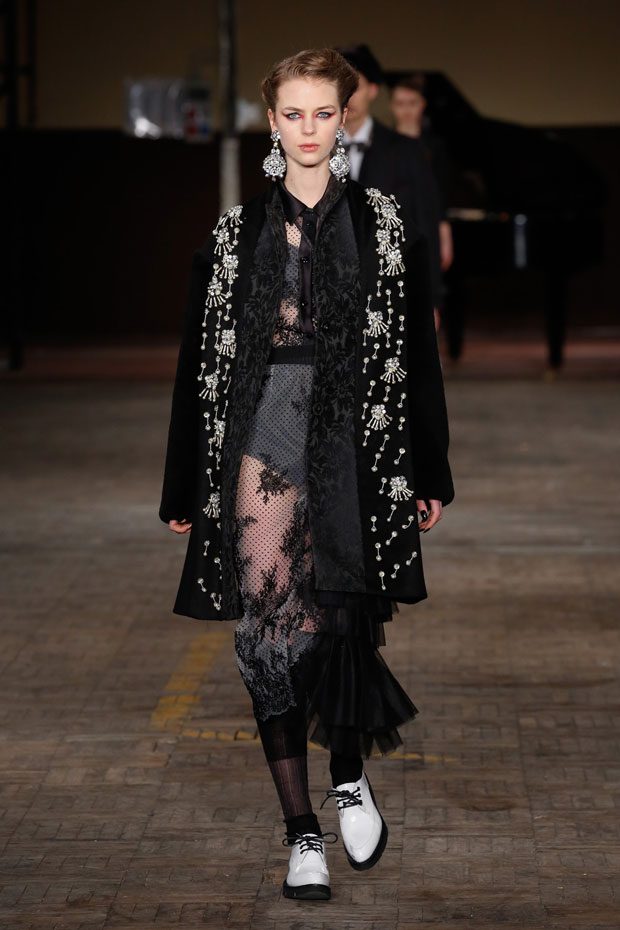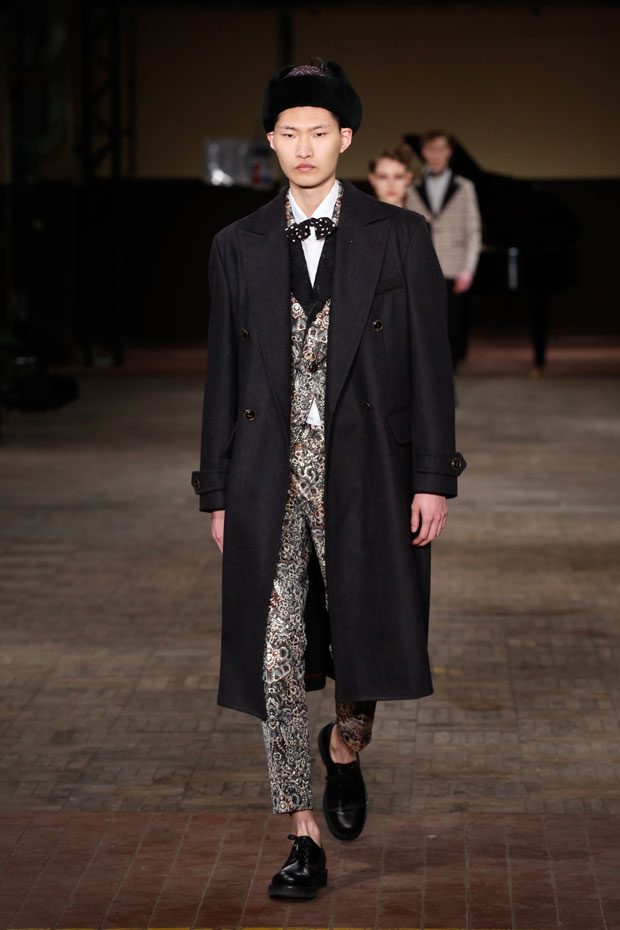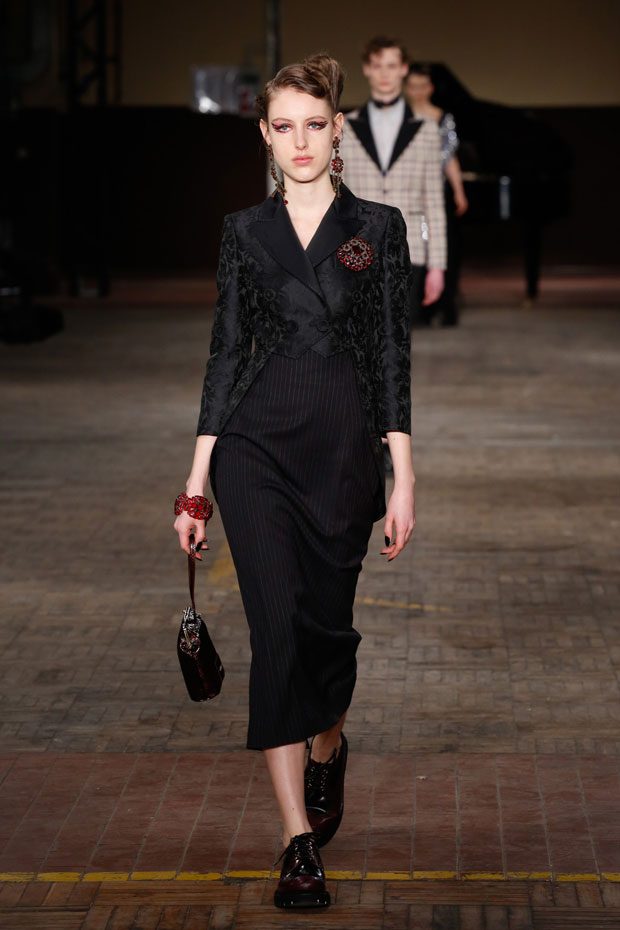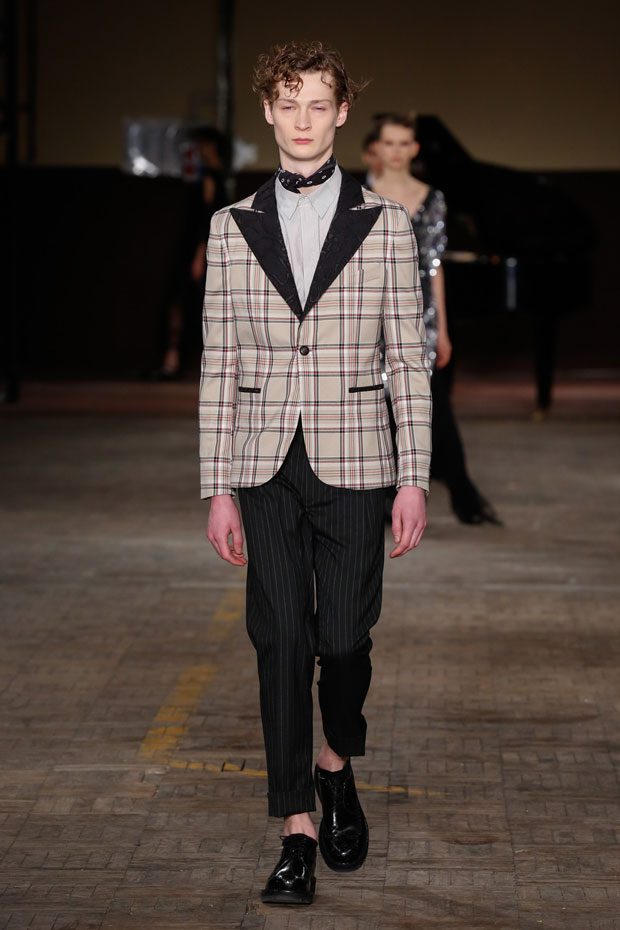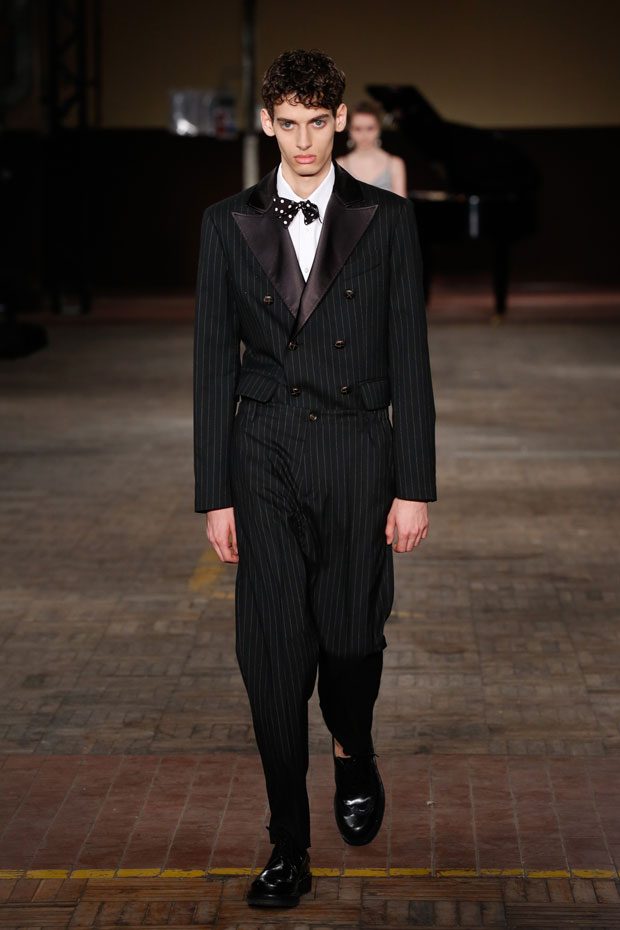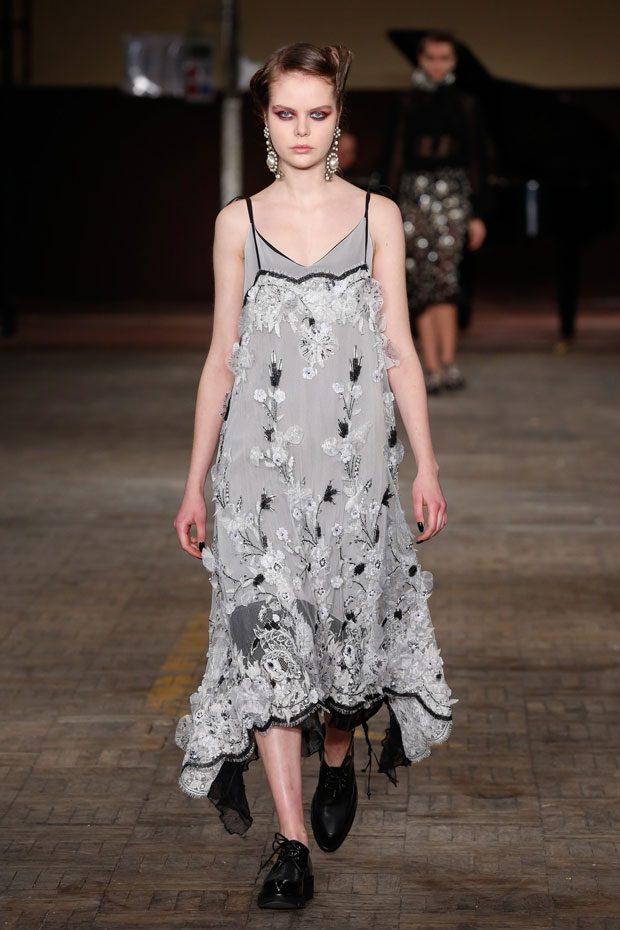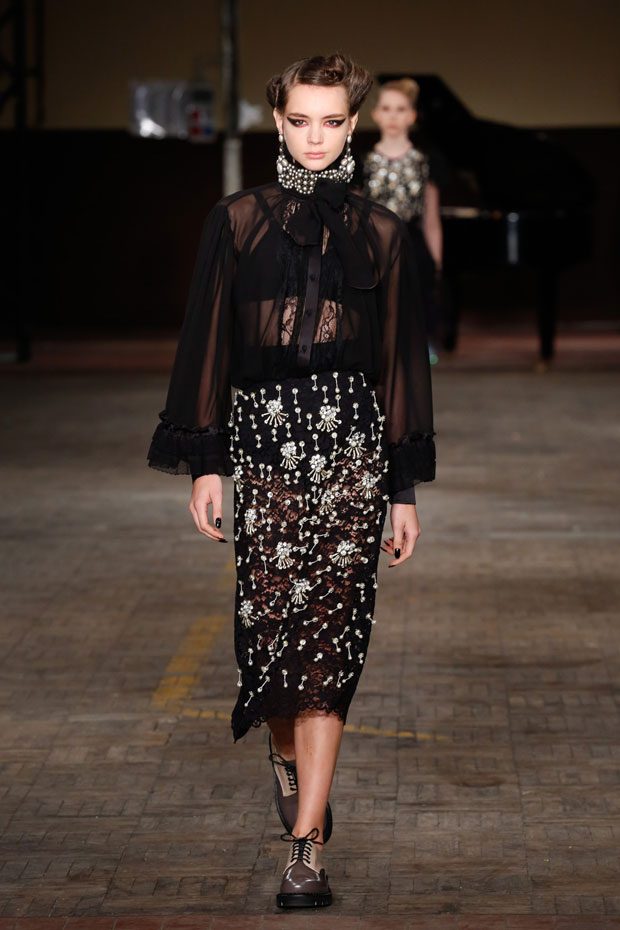 All Images courtesy of Antonio Marras.