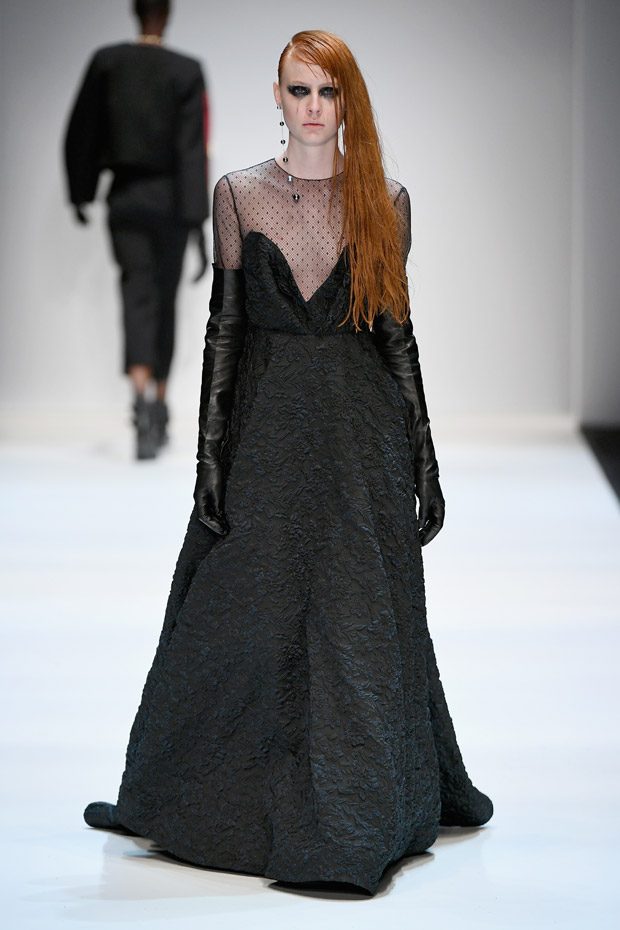 Munich-based designer Irene Luft is the owner of her eponymous luxury Prêt-à-Porter fashion label. Being significant for her creations is her contemporary, exclusive yet romantic style with attitude and her preference for lavish lace and a creative play with transparencies.
Irene dedicated her life to fashion. As daughter of a master tailor, she followed her mother's passion for fashion and graduated with distinction from the renowned German Master Craftsmen School for Fashion and the "Akademie für Mode & Design". After she had worked for several international brands, she then decided to found her own label.
Continue bellow to read full review by our Berlin Contributor SUSSAN ZECK: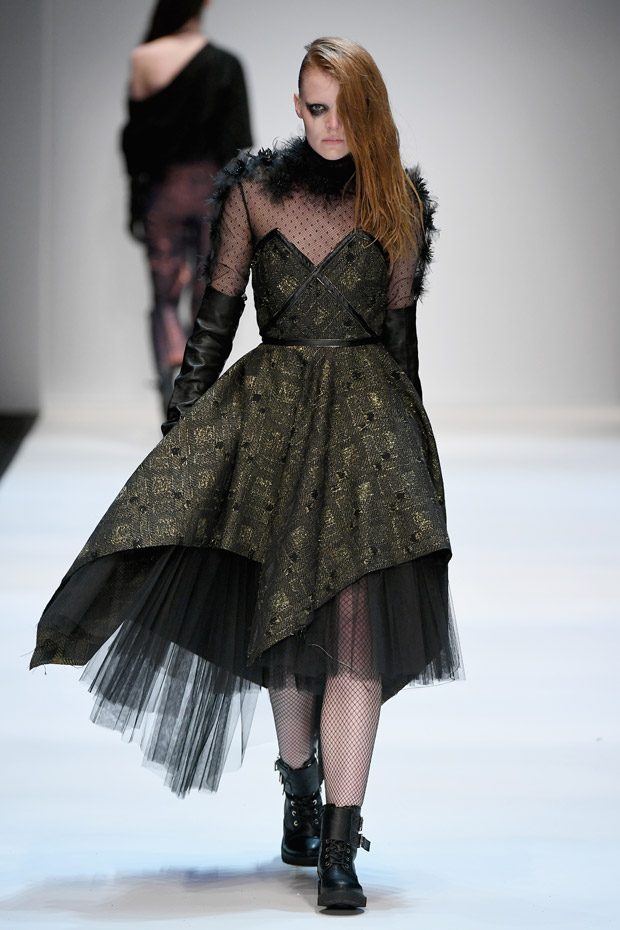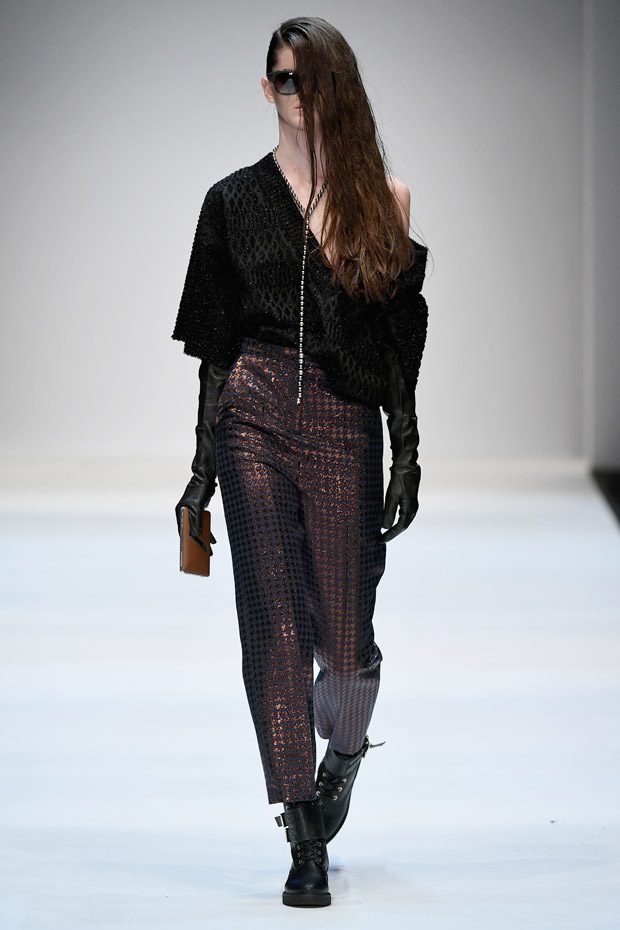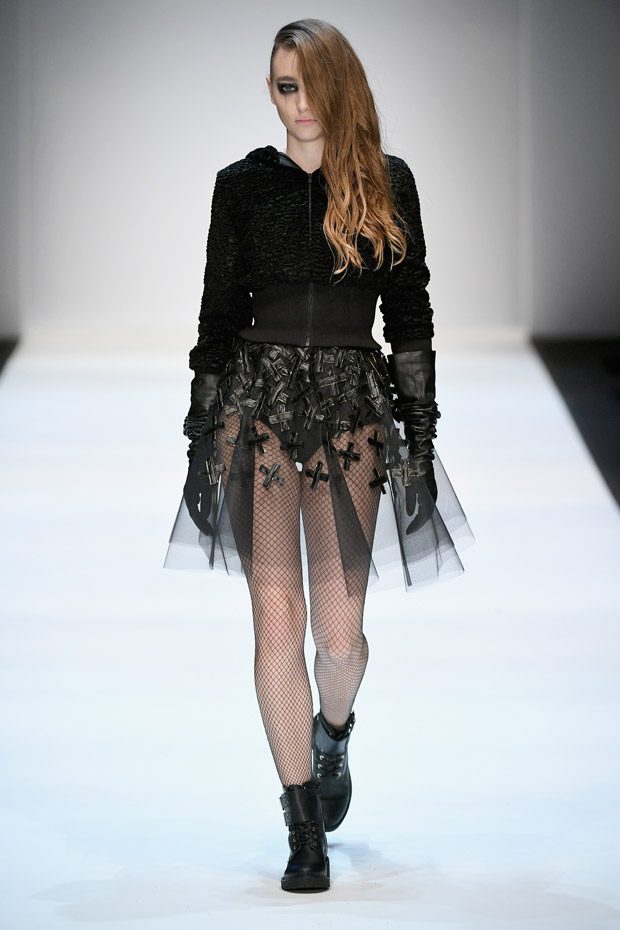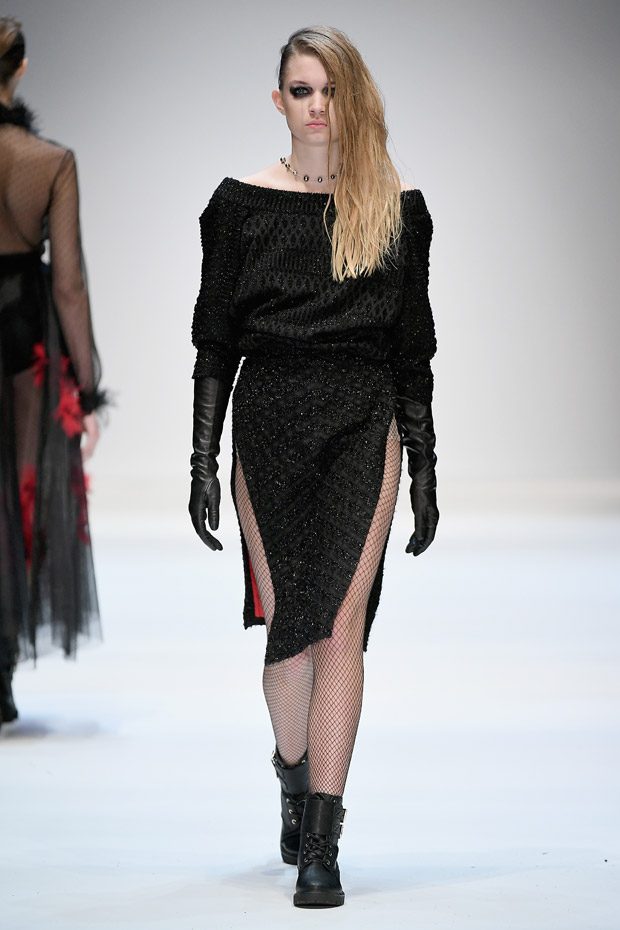 "No Respect" is a rebellious, edgy and punk- style inspired collection. Contrary elements are often paired in one look: on the one hand you can recognize a lot of studs and rough leather. Those rather tough features are paired with delicate lace, elegant embroideries, tulle and floral elements. Expect the unexpected!
The preferred colour combination of this collection is black that often teams up with wine red. That colour combination is used various time. Due to its fabric choice, this strong colour combination always stays elegant and sophisticated. Even though also a few other nuances can be noticed in other pieces of this collection, such as beige and olive.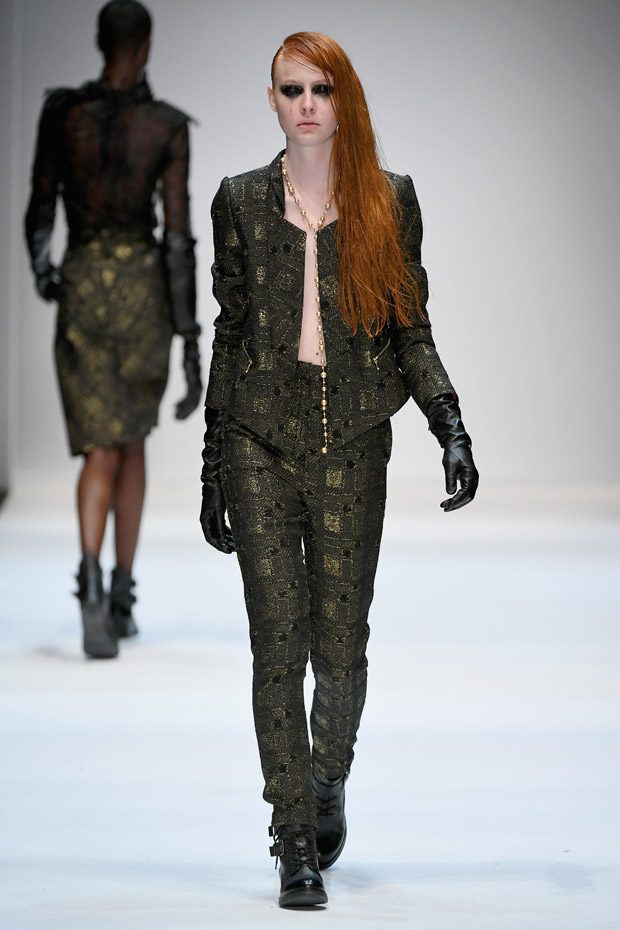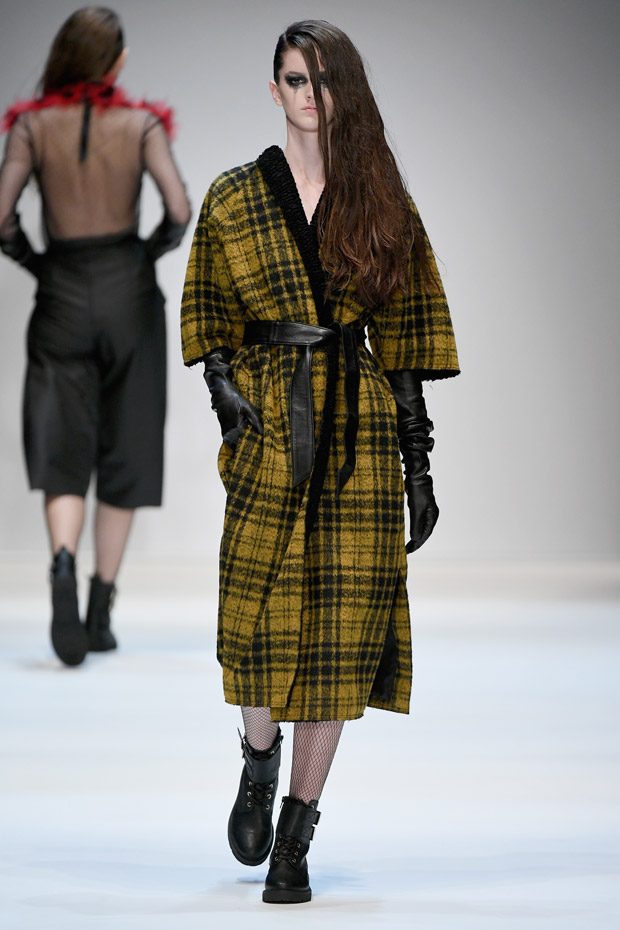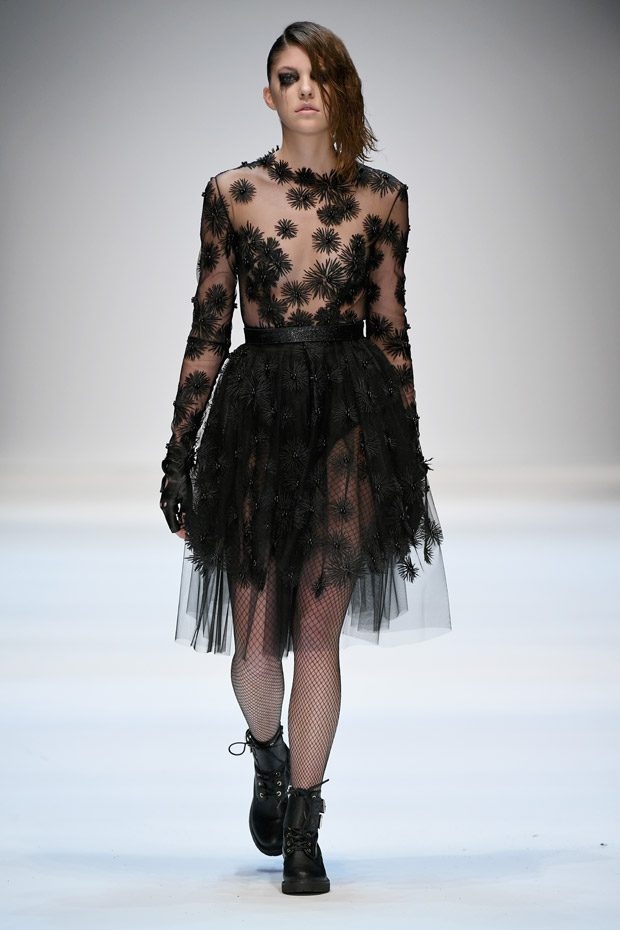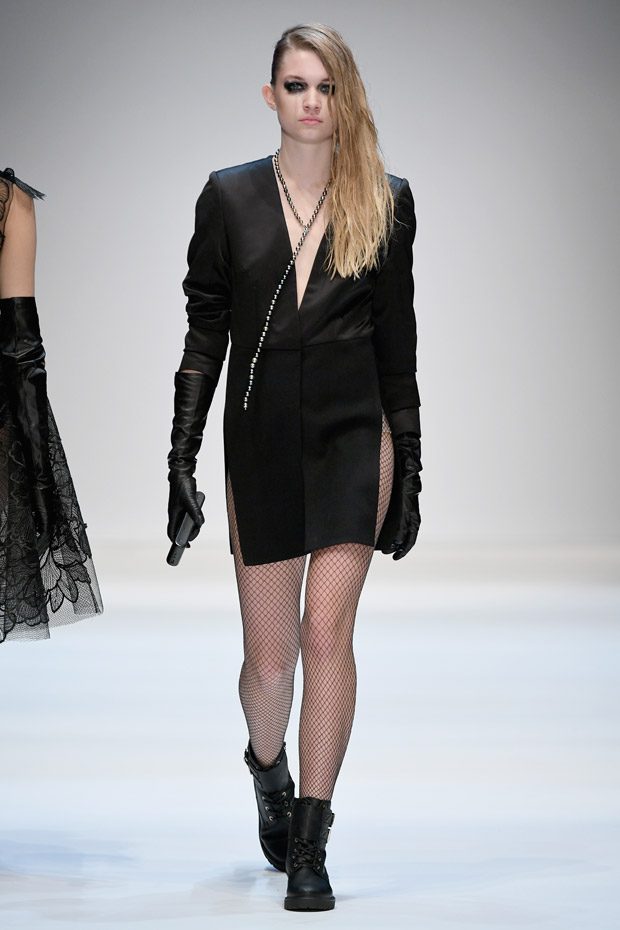 Wide, transparent circle skirts that are worn with rough leather boots and oversized sunglasses by Brendel eyewear contribute to a very unique, maverick overall image. Long, seductive leather gloves, metallic elements and jewellery by Yana Nesper round off those daring looks. High quality electronic devices by Harman/ Kadon underline the urban-chic approach of those outfits.
The hair of the models is worn open, with side parting. The grunge- style inspired make- up goes well with the mood of this collection.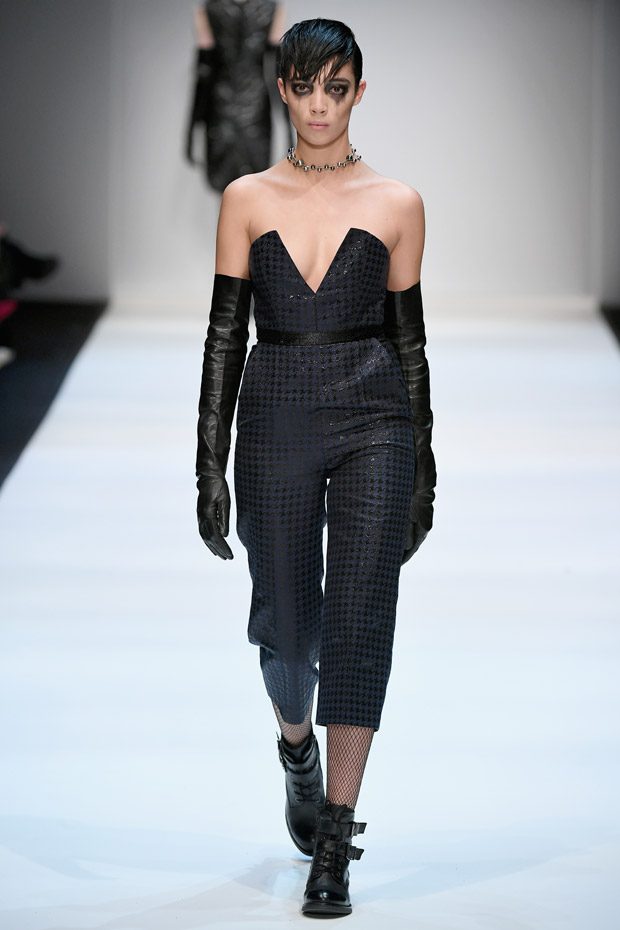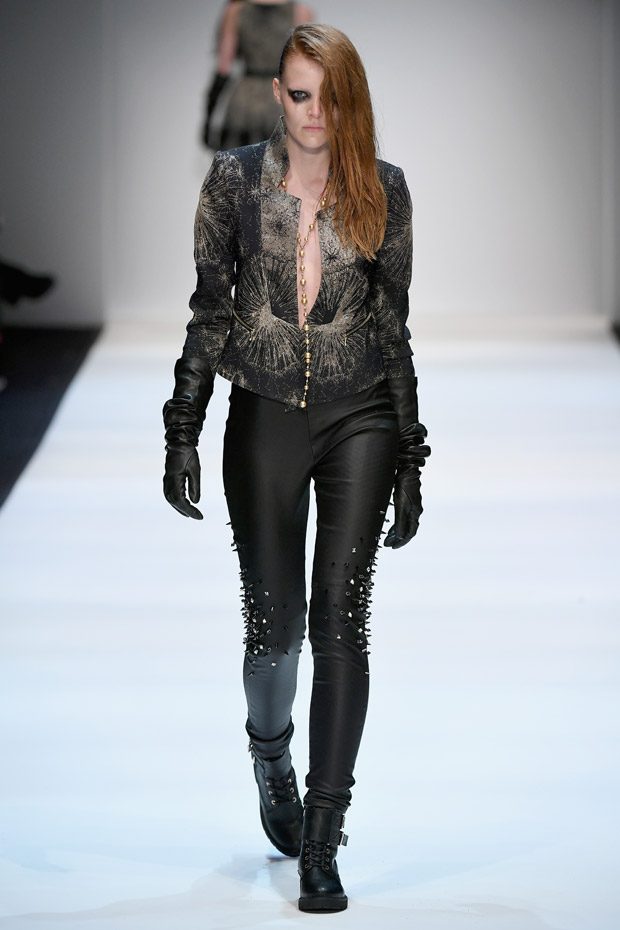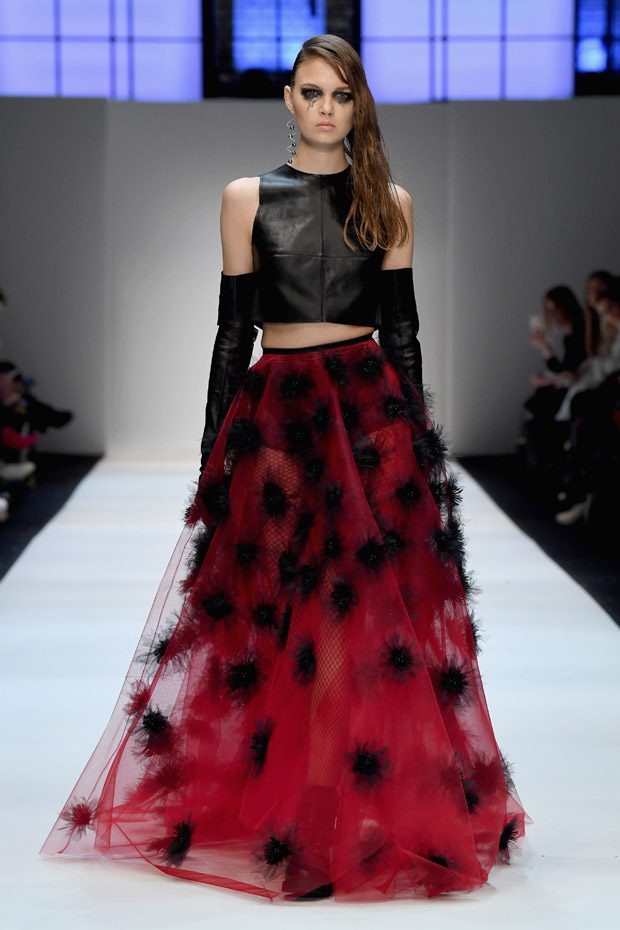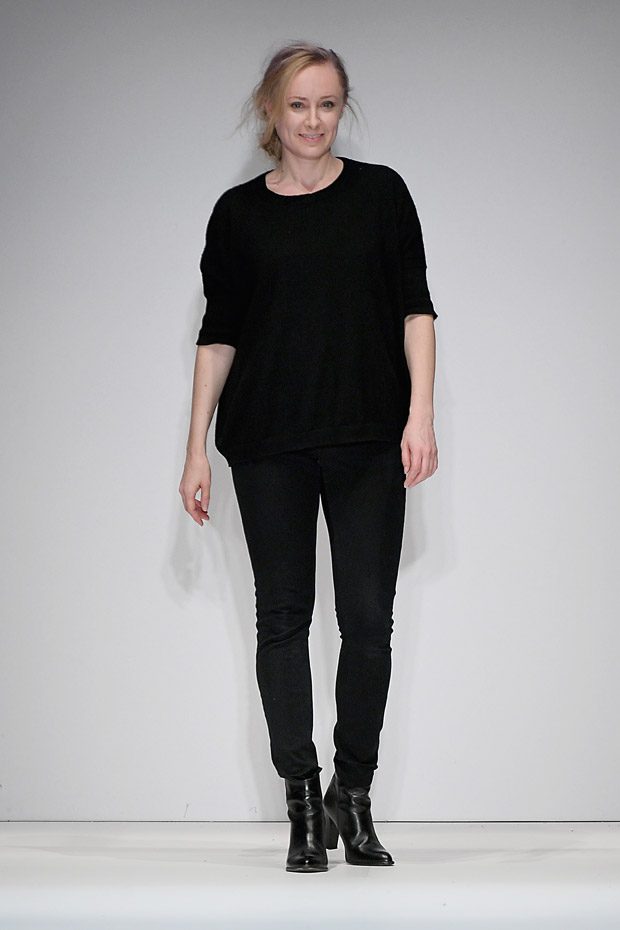 Picture Credit: Getty Images
Review by Sussan Zeck for D'SCENE Magazine