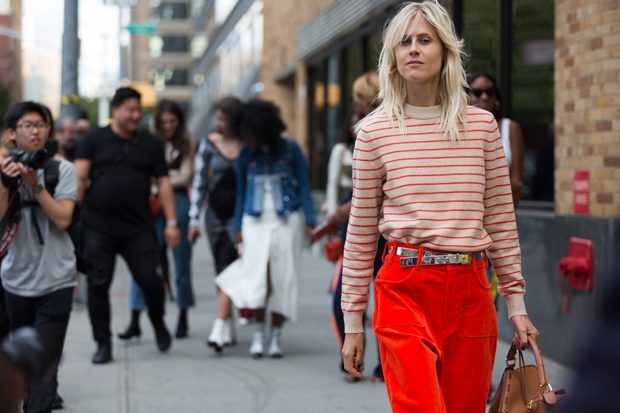 A fashion show is the perfect time to show off your chic side. However, there are specific etiquette rules you should take into consideration when you're rubbing shoulders with other fashionistas.
While Paris Fashion Week is in full swing, here are are a few tips to keep in mind so you don't make a fashion show faux pas.
Ultimate Fashionista Ensamble
Many high-profile fashion show attendees will wear outfits by the designer they're seeing. Unless you are an A-list celebrity, there is no need to wear one of the designer's creations. Dress in something that emulates the current trends of the season and is representative of your personality. If you need inspiration when choosing your outfit, research statement outfits "it girls" wear. If you're worried your closet doesn't have enough high-end pieces, look into renting fashion-forward pieces or visit a consignment shop that sells designer duds. Some logistical elements of your outfit: don't wear sunglasses unless you're Anna Wintour; steer clear of hats that will block the view of the runway; don't bring a large purse that will take up too much space in the narrow seating aisles.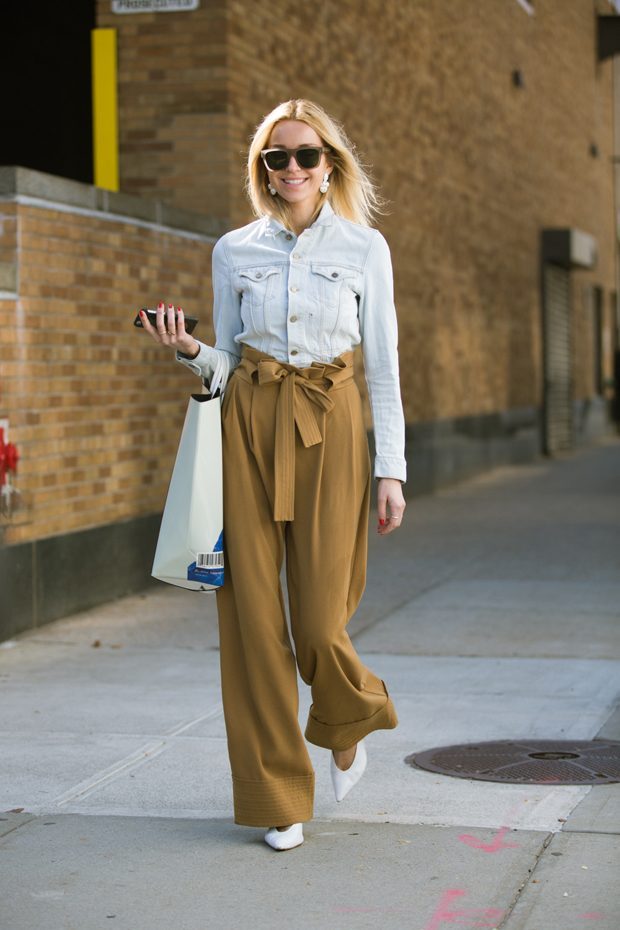 Seating
When you arrive at the fashion show, take some time to exchange pleasantries with those you know, but keep those exchanges brief. You shouldn't linger near doors or in the aisles. When you are seeking out your seat, make sure you sit in your assigned row and seat number. Even if you are displeased with the placement of your seat, it's bad form to ask for a better spot. While seated, keep chit chat to a minimum and don't engage in critical or negative talk about the designer. As the show is going on, don't make any loud noises — save your audible appreciation for the end of the show, with a golf-clap applause.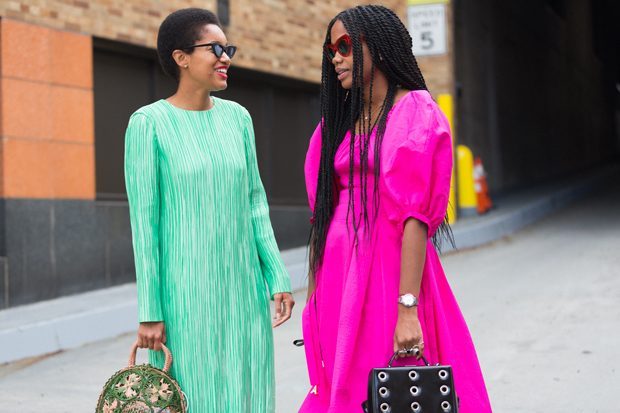 Phone Use
Should you use your phone at a fashion show? Yes! While in many situations it may be rude to be connected to your digital device, this is the time when it is appropriate. Use your phone to text your fashionable pals and give them a play-by-play of the show, without getting too distracted yourself. Your phone is a great way for you to keep your social media stories on point with visuals of the beautiful designs. Make sure you have a phone with a good camera, like the Galaxy S8. It is important you have a high-quality camera that is adaptable for different light conditions, as fashion shows will have a range of lighting options.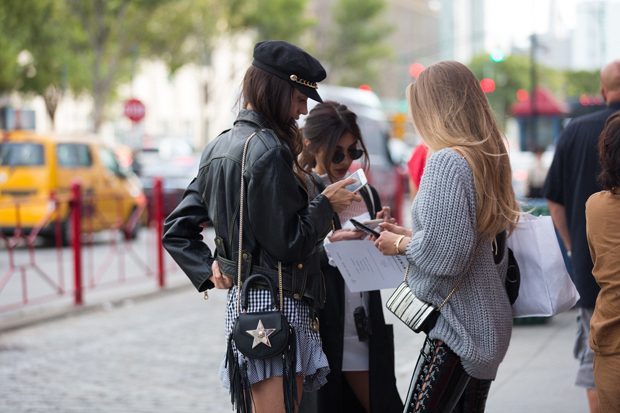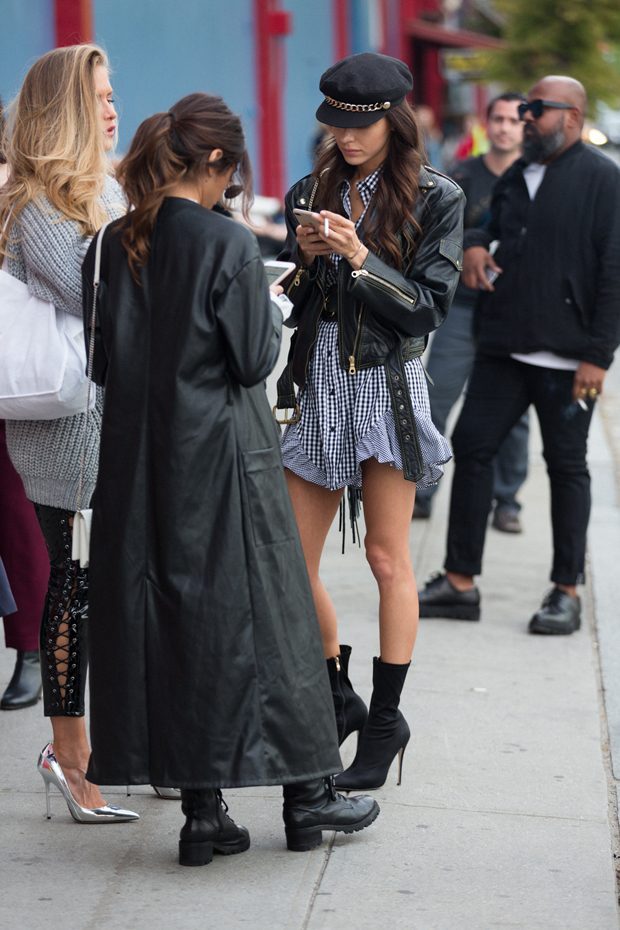 Socializing
At a fashion show, you're going to meet people who are well known in the industry, but don't approach them with the mindset of networking. Instead, try to engage in genuine, social conversation. A fashion show is not the place to approach someone with an agenda in mind. This goes for moments when you see celebrity attendees at the shows. The best course of action is to ignore them, unless you're sitting next to them, in which case you can make a simple comment of appreciation about their latest work.
The rules of fashion show etiquette are easy to follow, and by doing so you will make a great impression within the fashion community. It's important to be conscientious about how you're presenting yourself, but it's most important to have fun. Stand out by showing the right etiquette and being your fashionable, chic self.
Street style images from New York Fashion Week captured exclusively for Design Scene magazine by photographer Ariane Poulin – see more