Designer to watch HERON PRESTON keeps up with the hype showing the latest Spring Summer 2019 collection today during Paris Fashion Week. Workwear takes an inspiring twist in Preston's collection prepared for the next year, with a slew of both men's and women's eye-catching looks sent down the Parisian runway. The collection also presented the designer's collaboration with Nike, on developing the Nike Vision line of of eyewear.
A graphic with the word "melted" invokes metal and mind, and the brand's industrial tape theme is expanded this season into a print. "The process is magic to me," Preston says, a nod to another new graphic which invokes the unseen element of a magic show as well as the magic of the creative process that serves as a backbone for each product's production. In accessories Preston debuts a new molded plastic toolkit handbag, inspired by protective cases, as well as an adaptation of the brand's staple fanny pack, reworked as a dual-fanny-pack-backpack hybrid. The fanny pack also makes a cameo on a number of workwear staples within the collection, most notably a utility vest. – from Heron Preston
Discover all the looks from Heron Preston Spring Summer 2019 collection.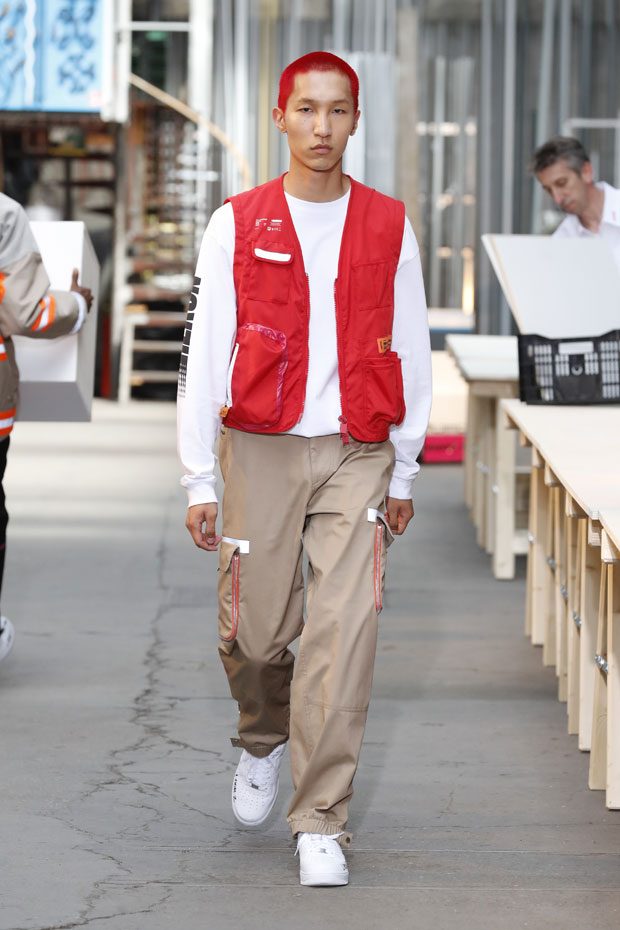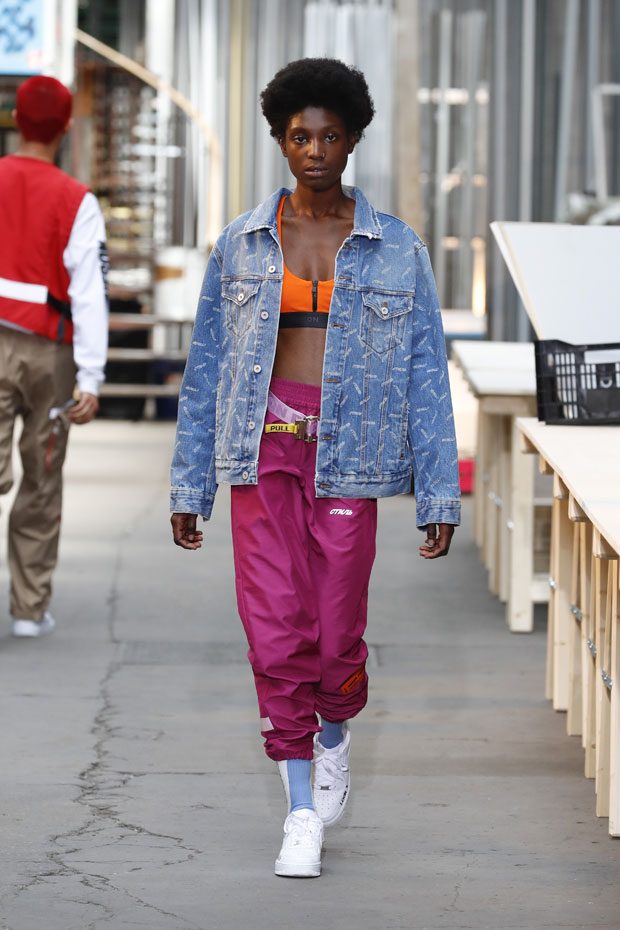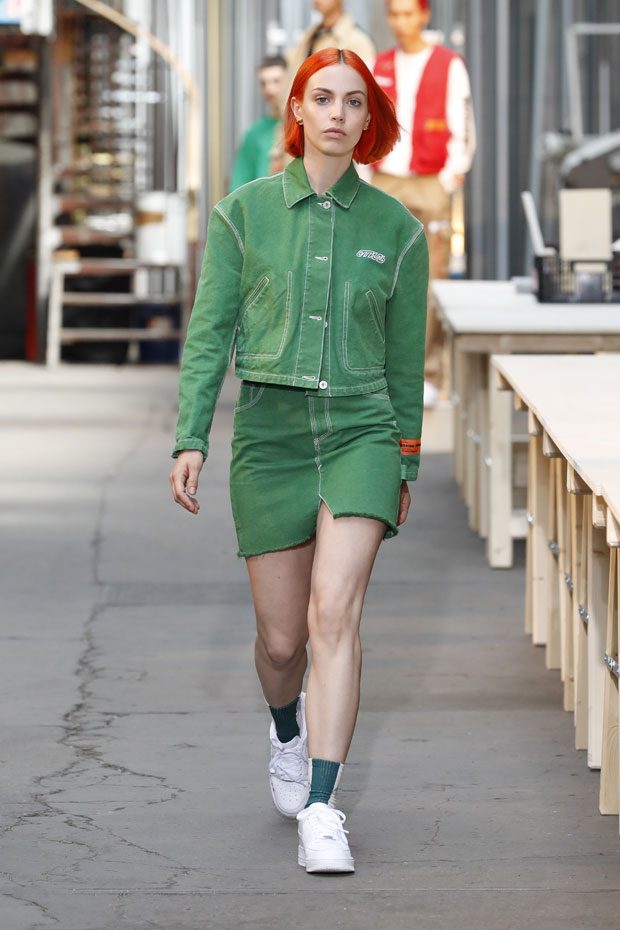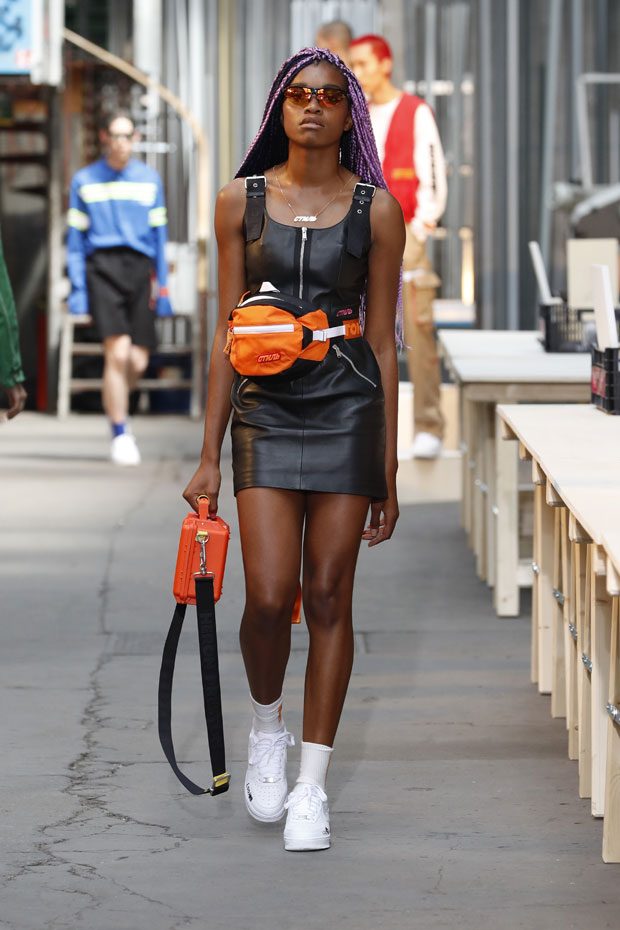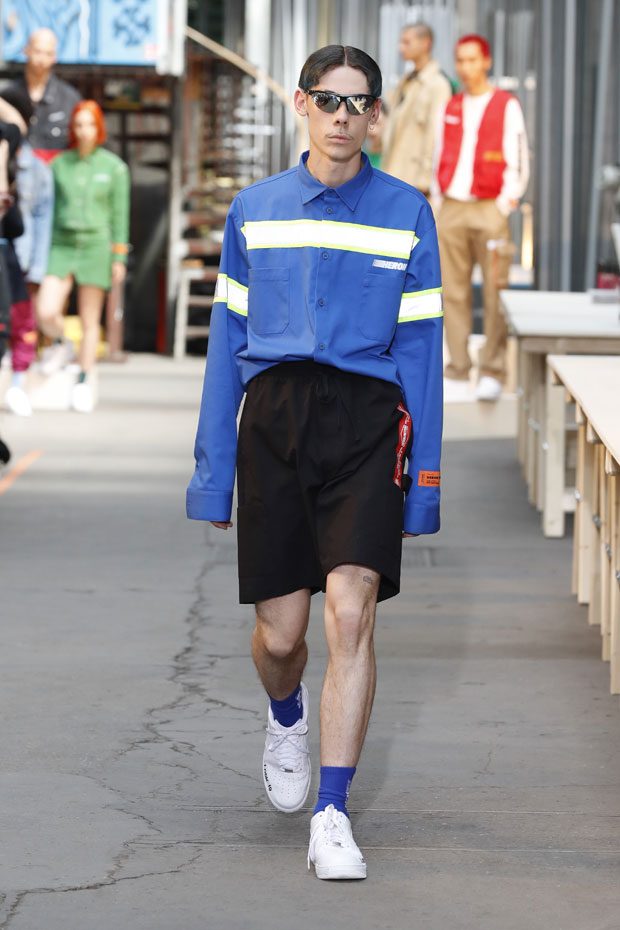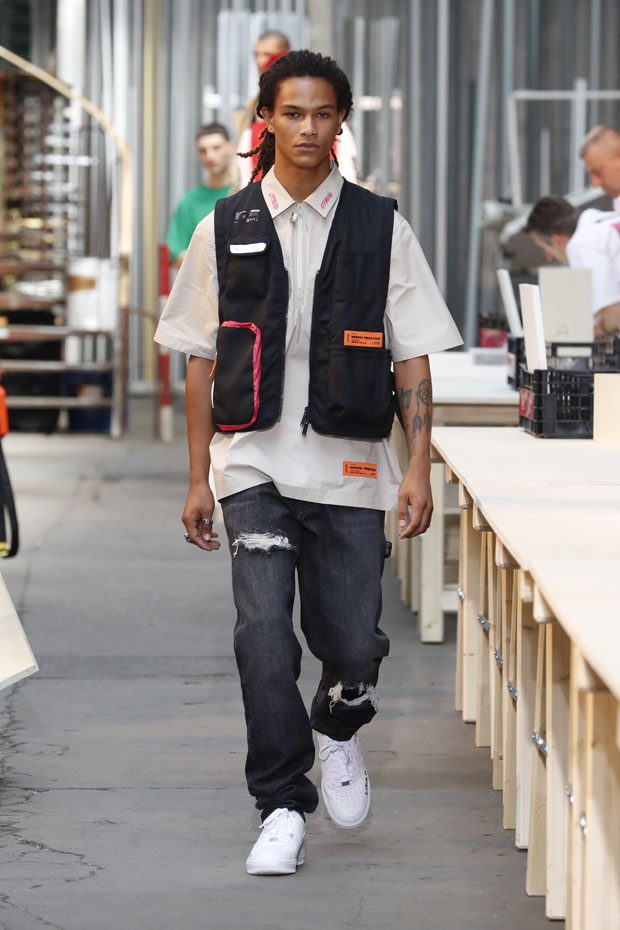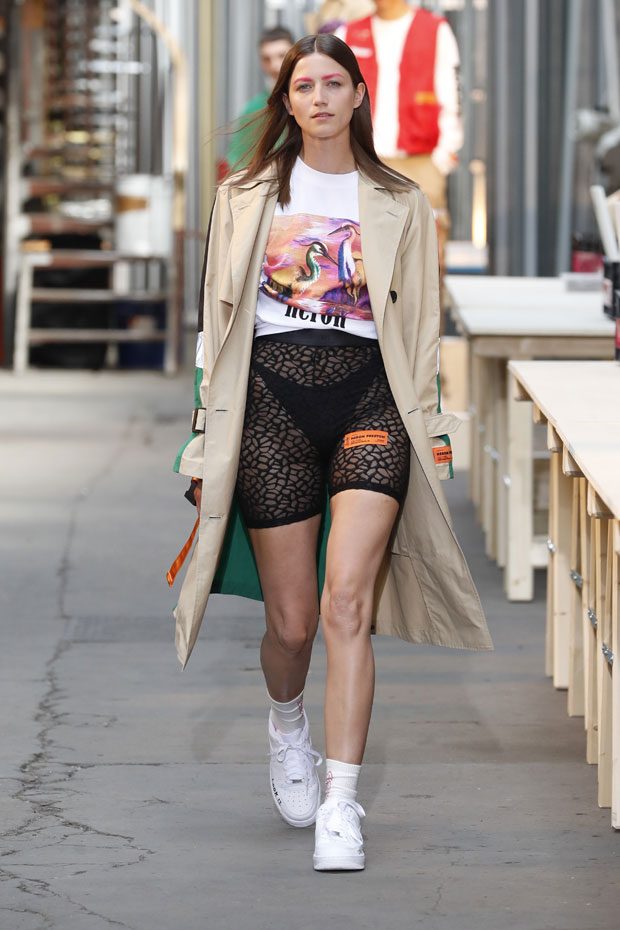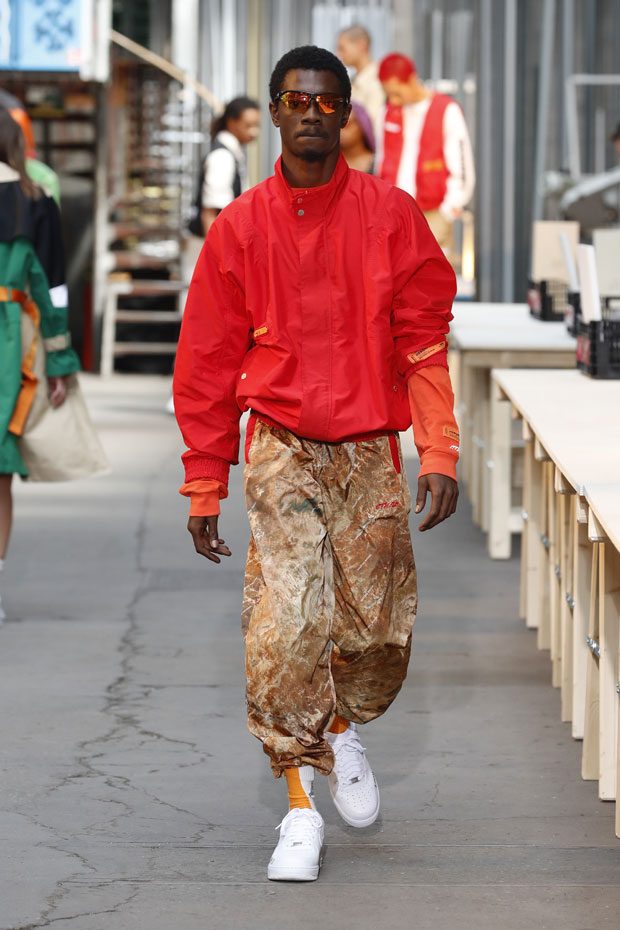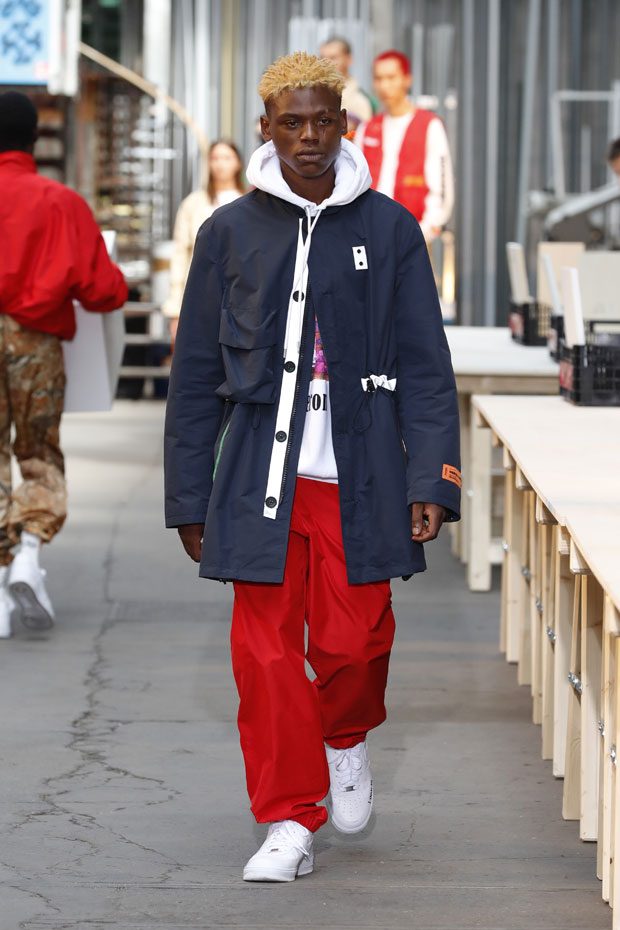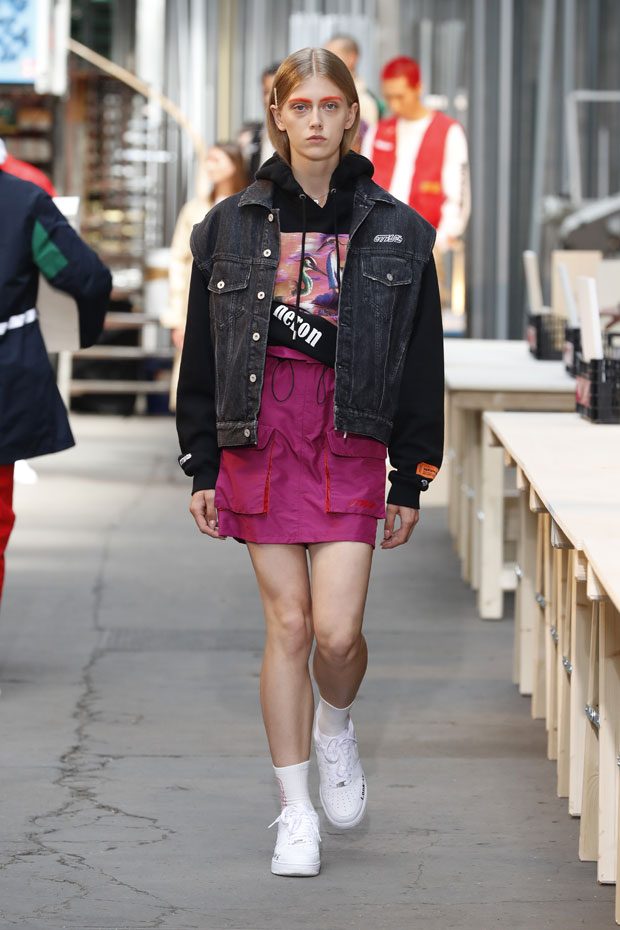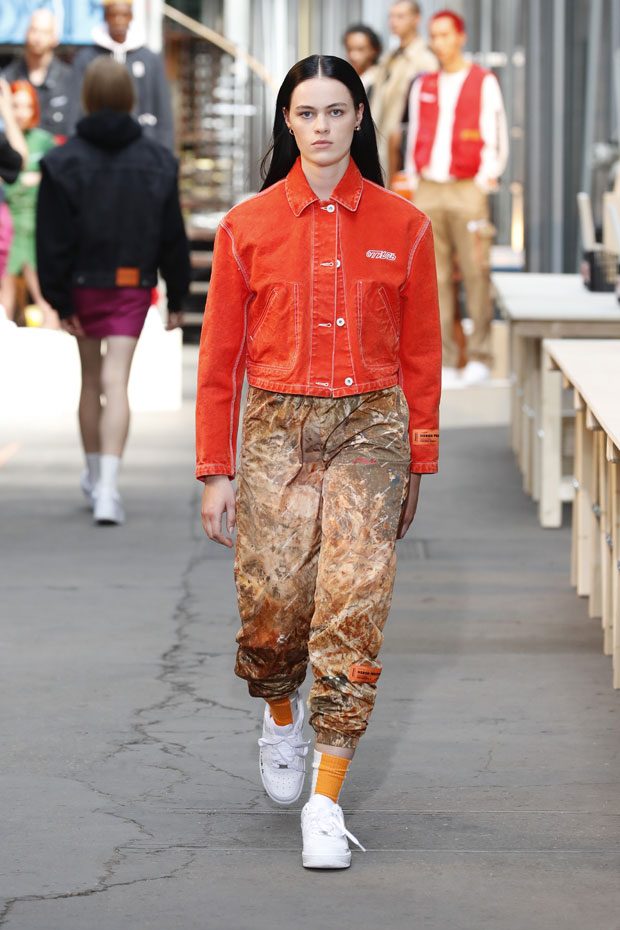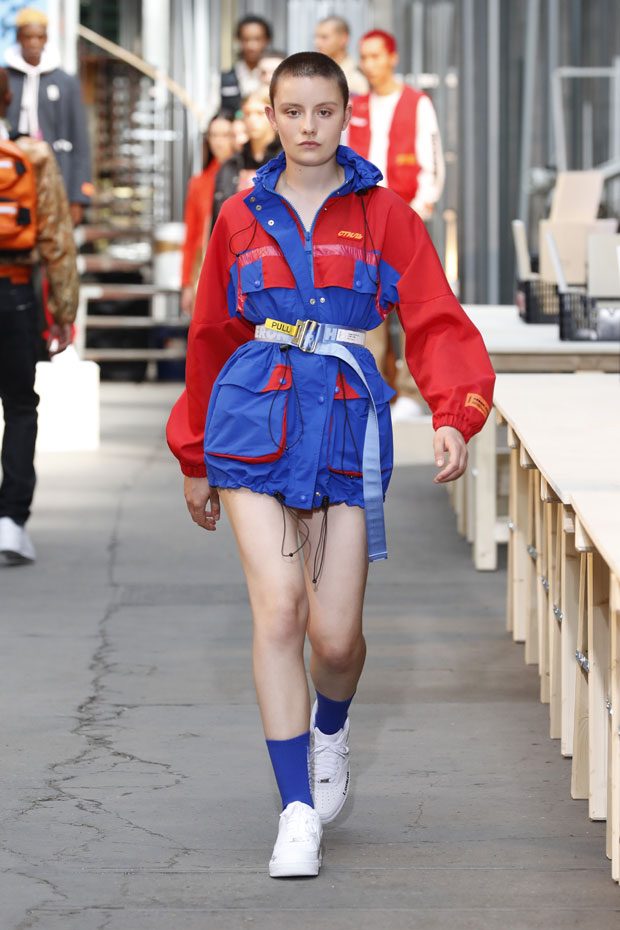 All images courtesy of ©HERON PRESTON