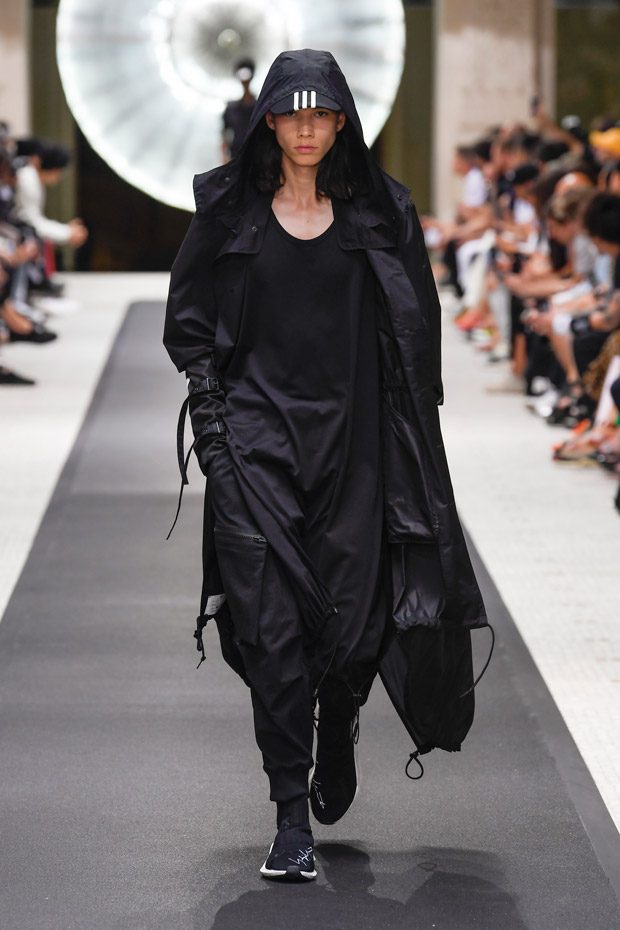 Discover Y-3's Spring Summer 2019 collection presented at Paris' Musée des Arts Decoratifs at the Palais du Louvre on June 24th, during the recently finished Paris Fashion Week. The collection features light-as-air pieces inspired by parachuting and sailing, with designer's signature aesthetic of billowing volume and controlled proportion.
"Y-3 Spring/Summer 2019 is born from Yohji Yamamoto's obsession with "air between the body" and adidas' devotion to movement by engineering apparel and footwear for the human form.
The collection unites the seemingly contradictory worlds of sport (engineered garments, intensive performance) and high fashion (unexpected volumes, fluidity, tailoring) all with the unmistakable look and feel of Y-3. Central to this concept is the use of breakthrough materials that are lightweight yet strong and functional, including SHAKEDRY™ GORE-TEX®—the lightest GORE-TEX® in the world—which serves as the foundation of hooded unisex utility jackets and long coats. Nylon twill comprises a wide range of the collection's trousers while spandex jersey makes for dramatically exaggerated women's skirts, dresses, and jumpsuits.The collection's color palette includes classic, minimalist Y-3 shades of core white, black, and red along with seasonal highlights such as salty champagne, kumo grey, and petrol green.
The signature Y-3 stacked logo evolves with Yamamoto's ironic humor, this season incorporating heart and skull motifs—the former referencing the love between adidas and Yamamoto, while the latter evokesa darker take of the season's sailing inspiration. In the show's dramatic finale, long, parkas and dresses are printed with a mock Y-3 spinnaker, a type of sail designed specifically to move downwind."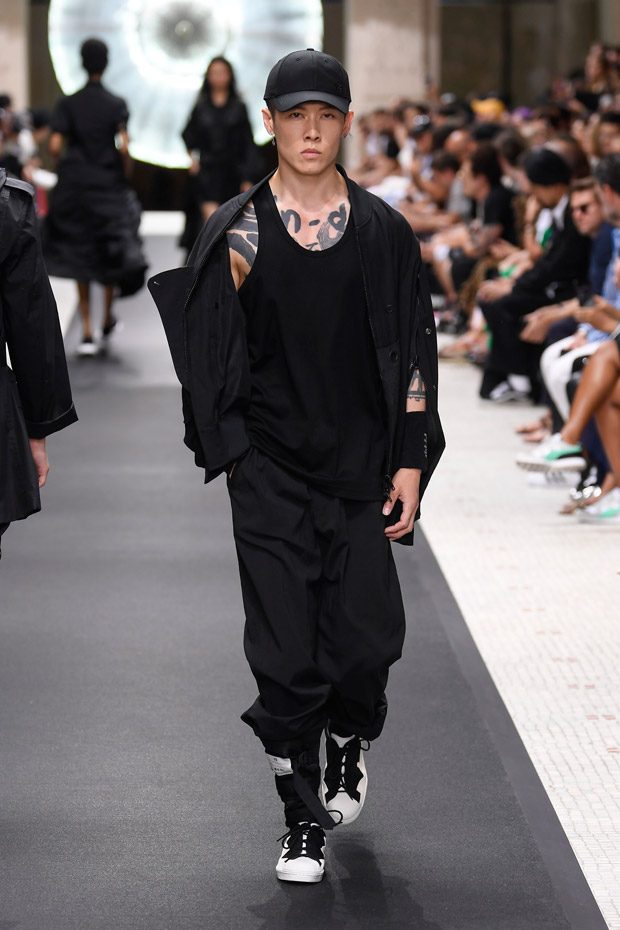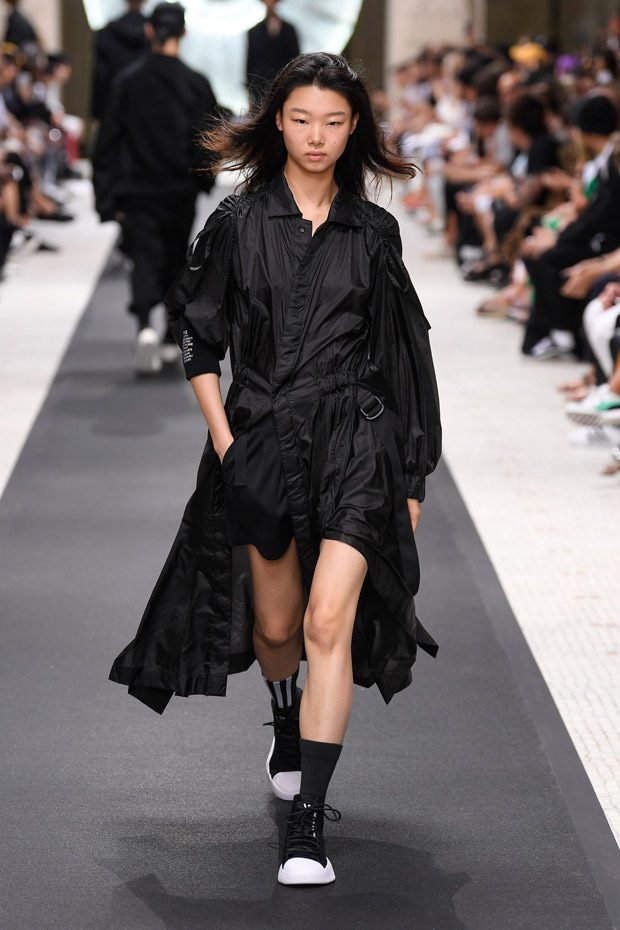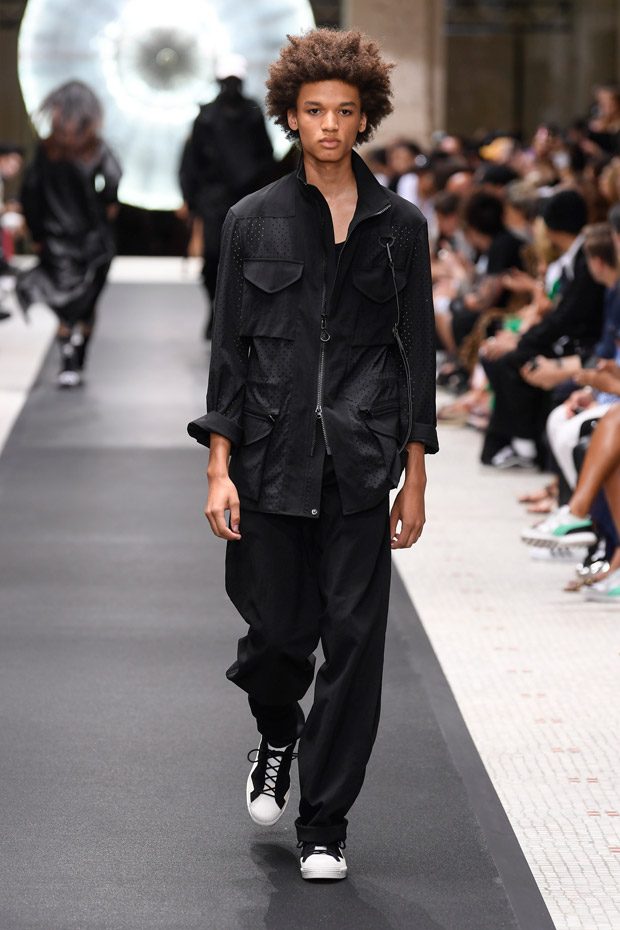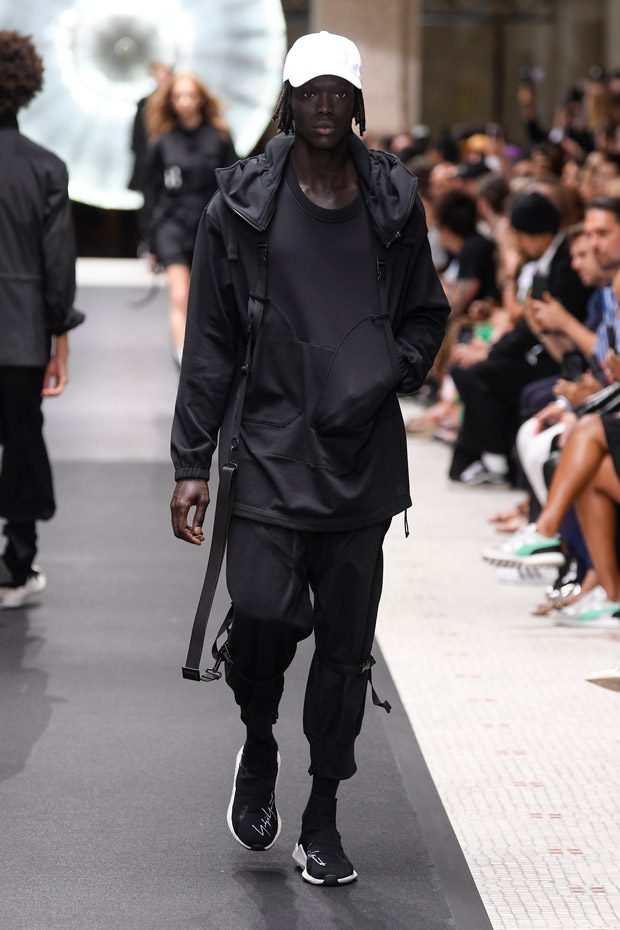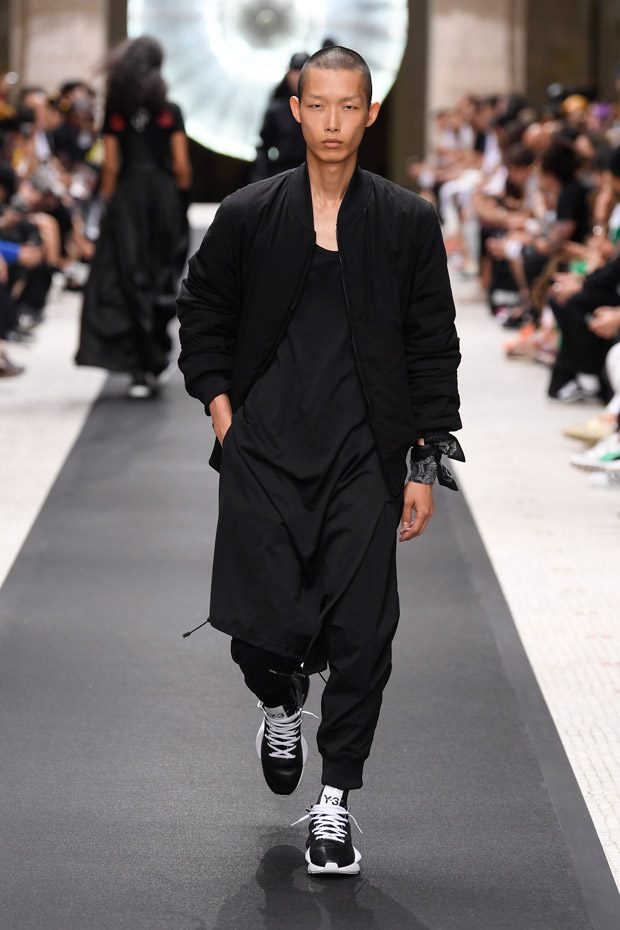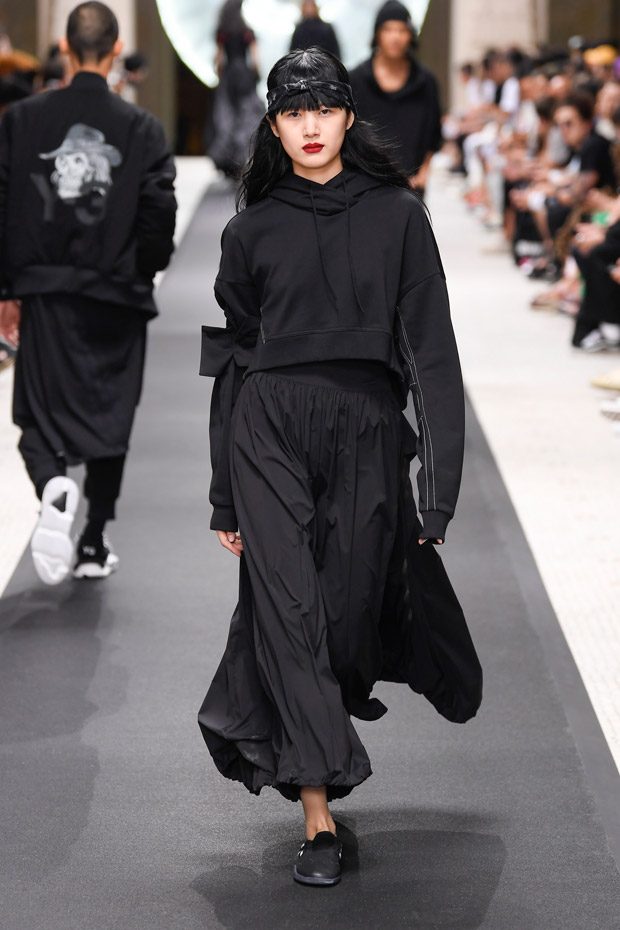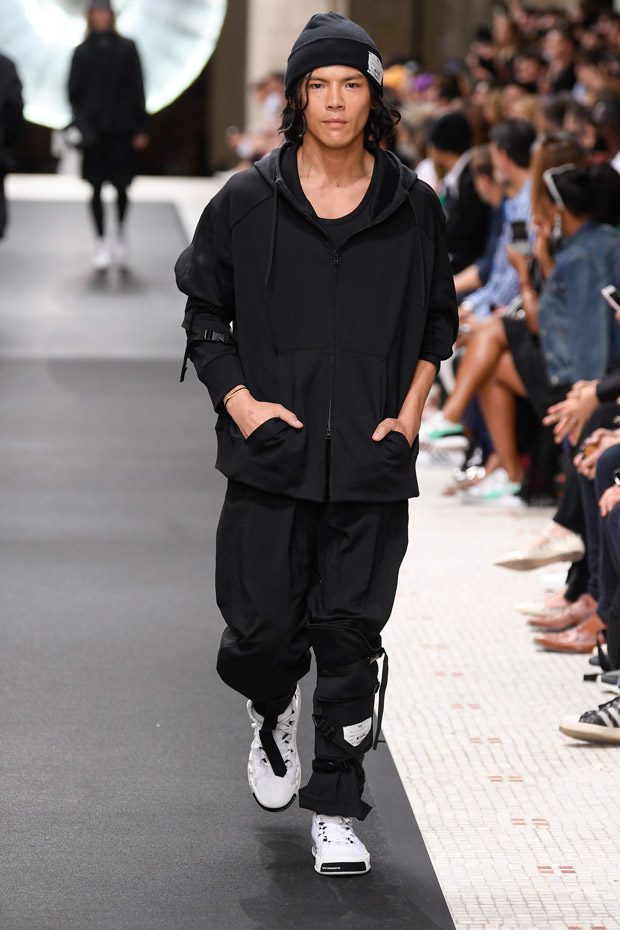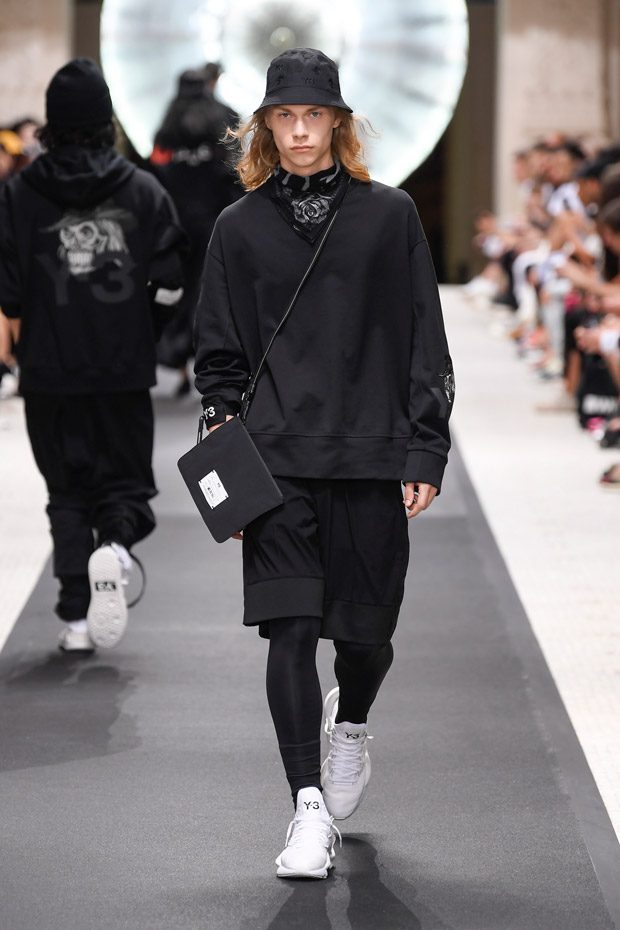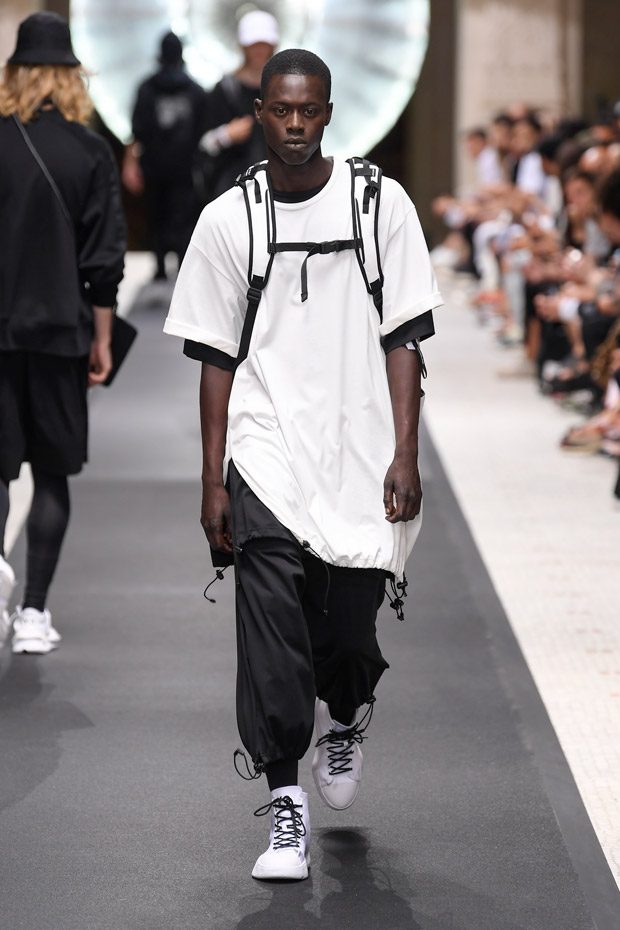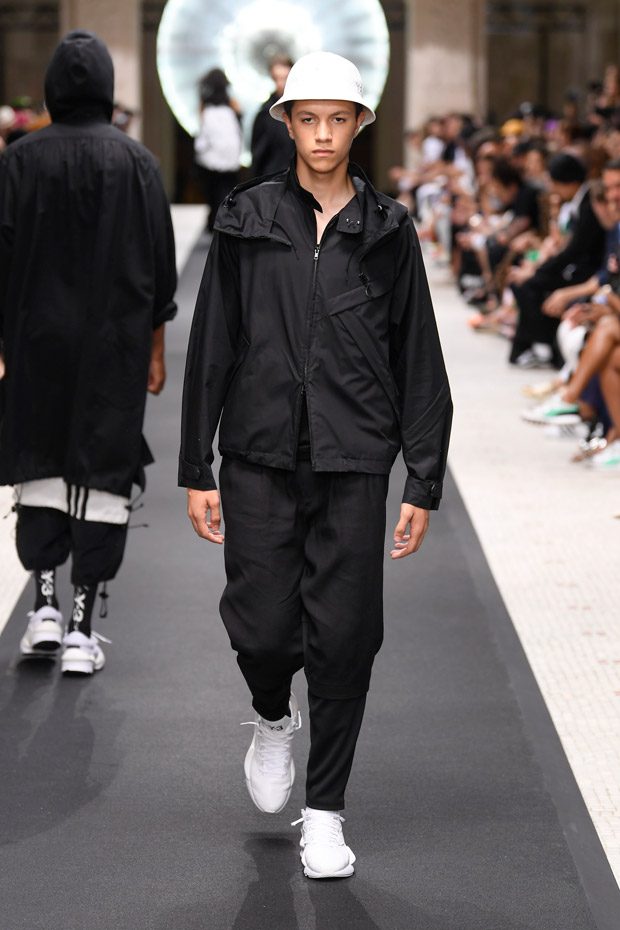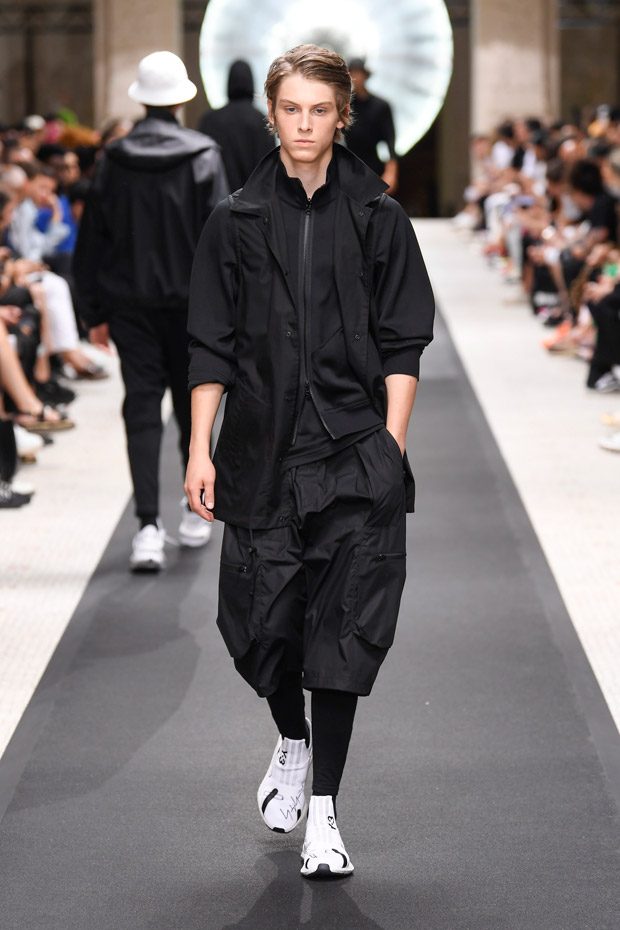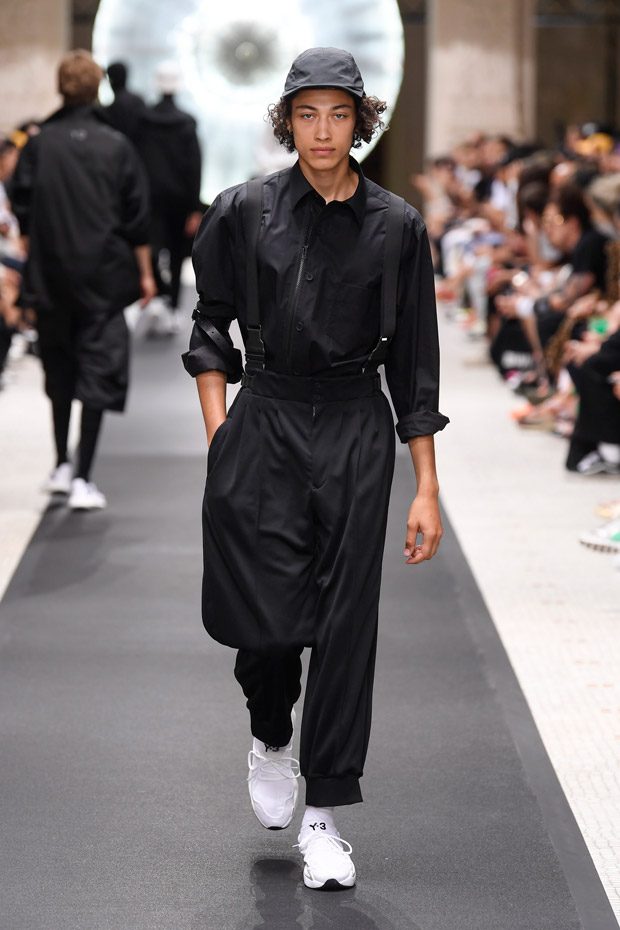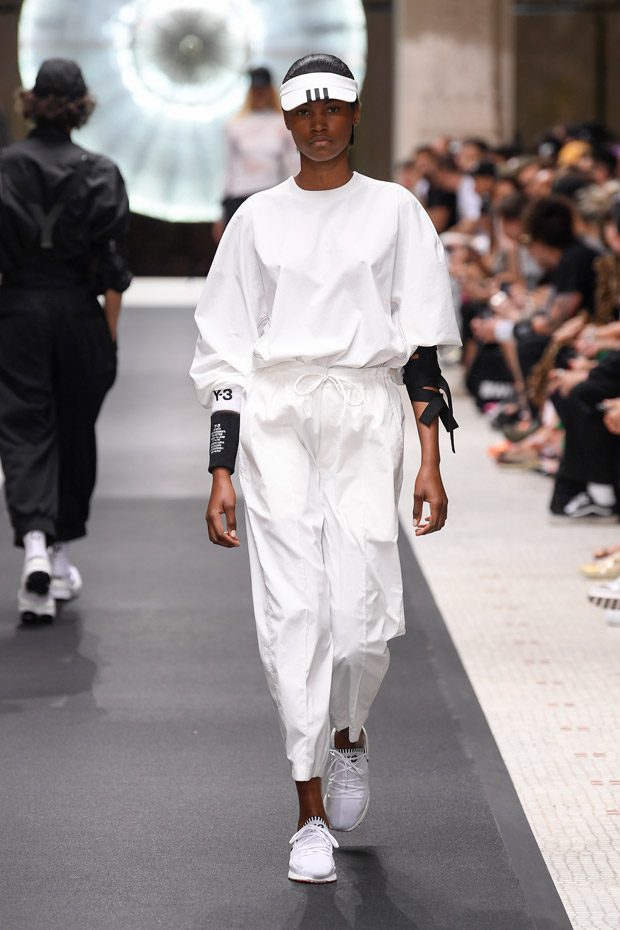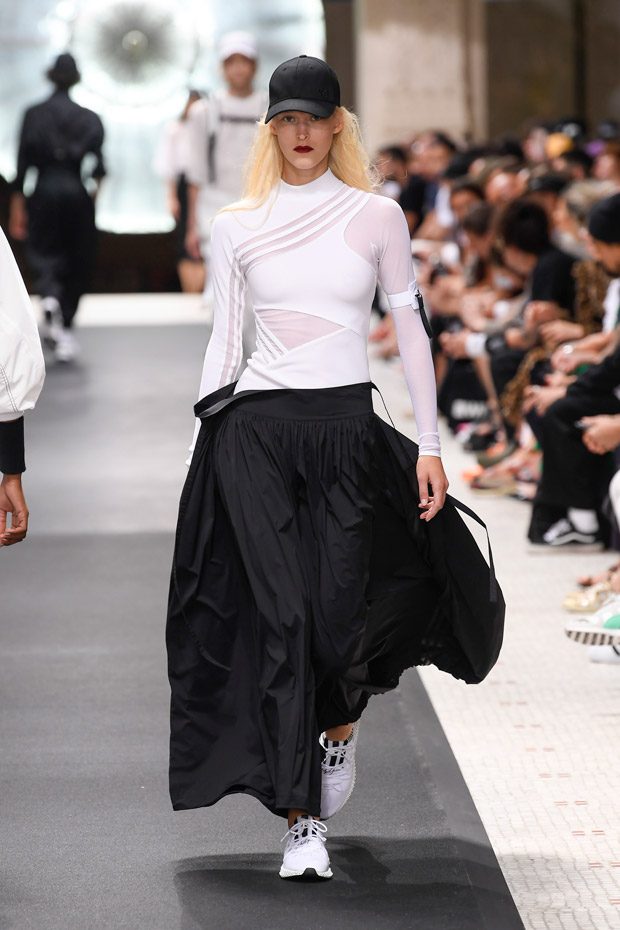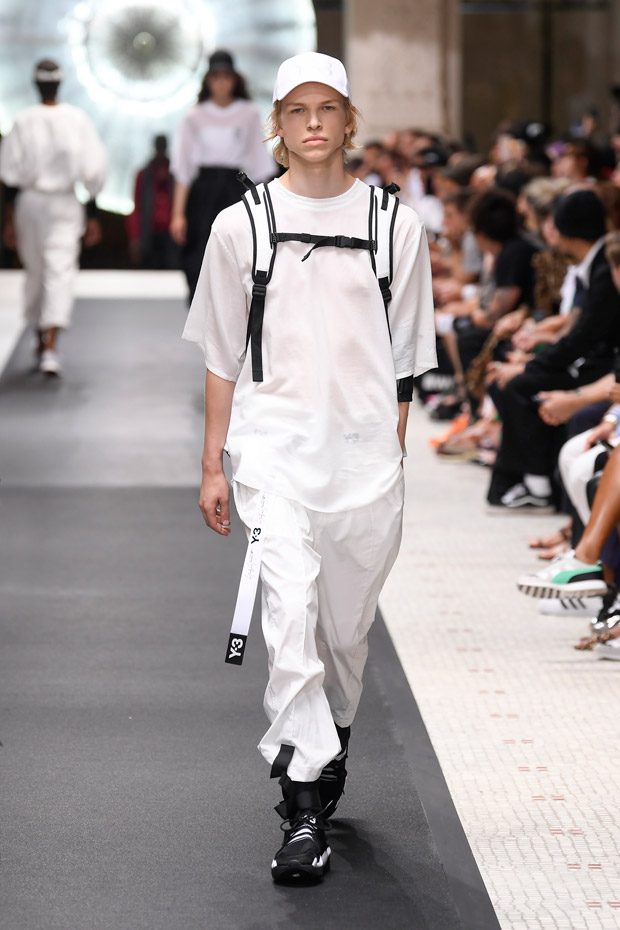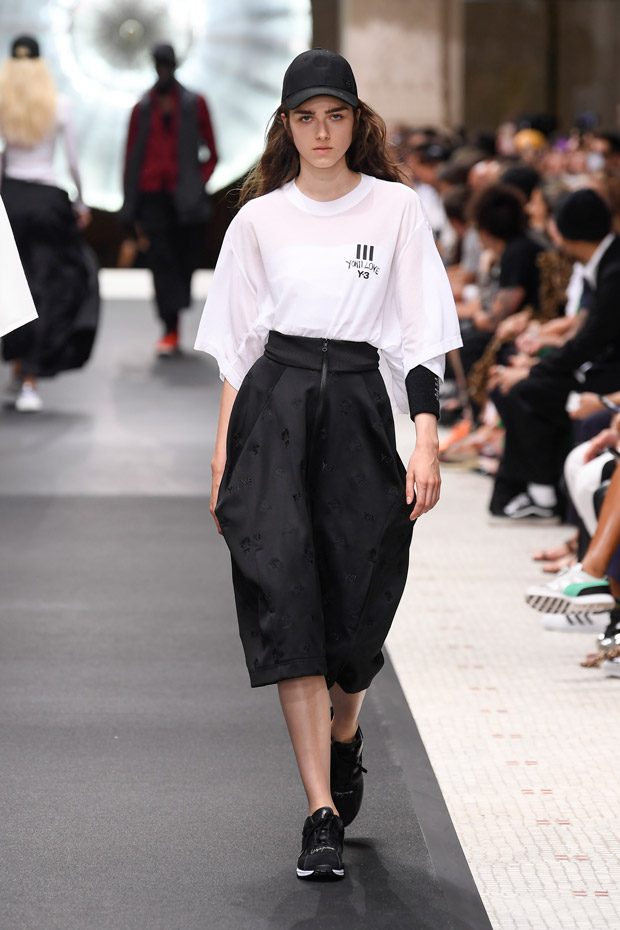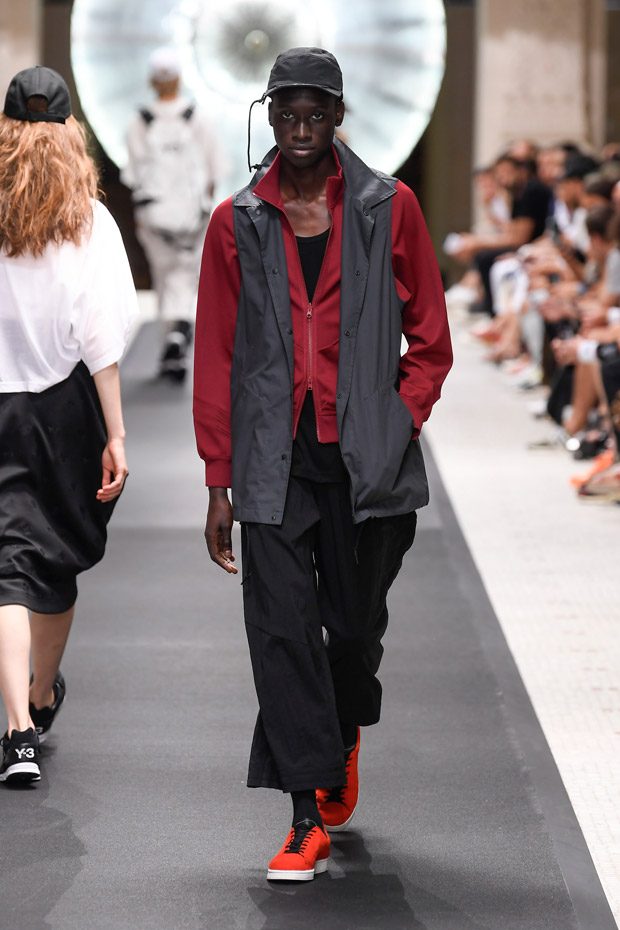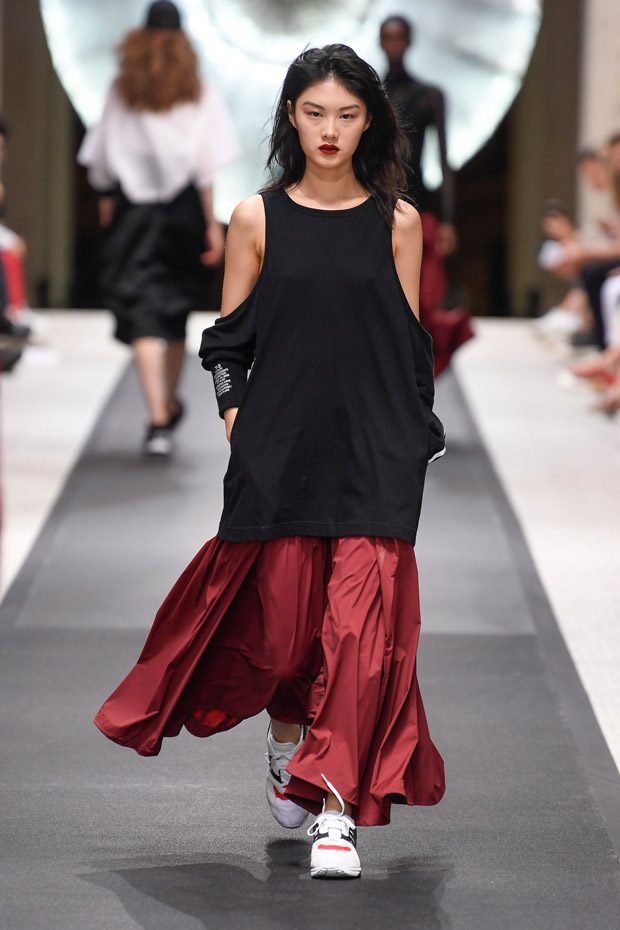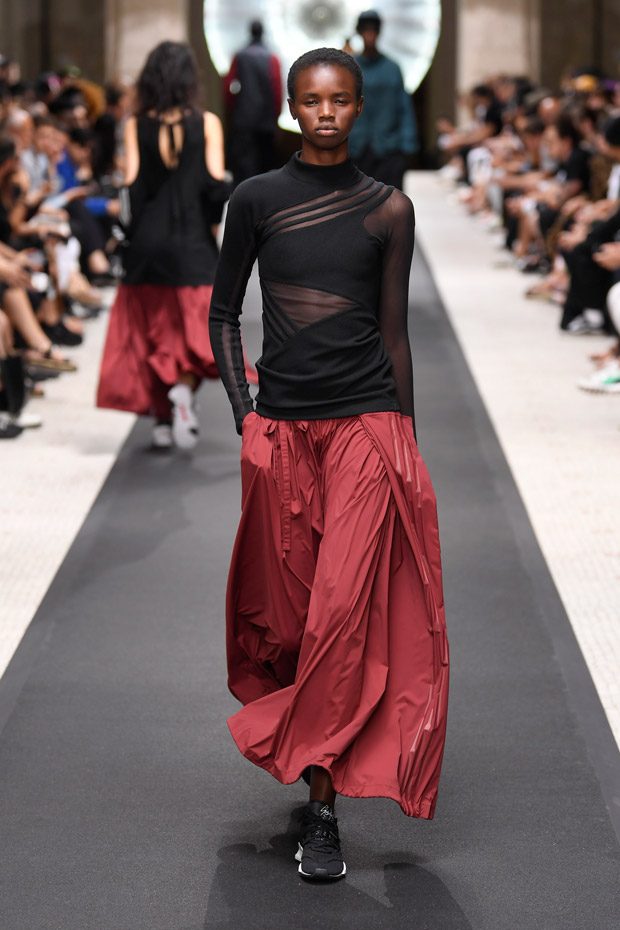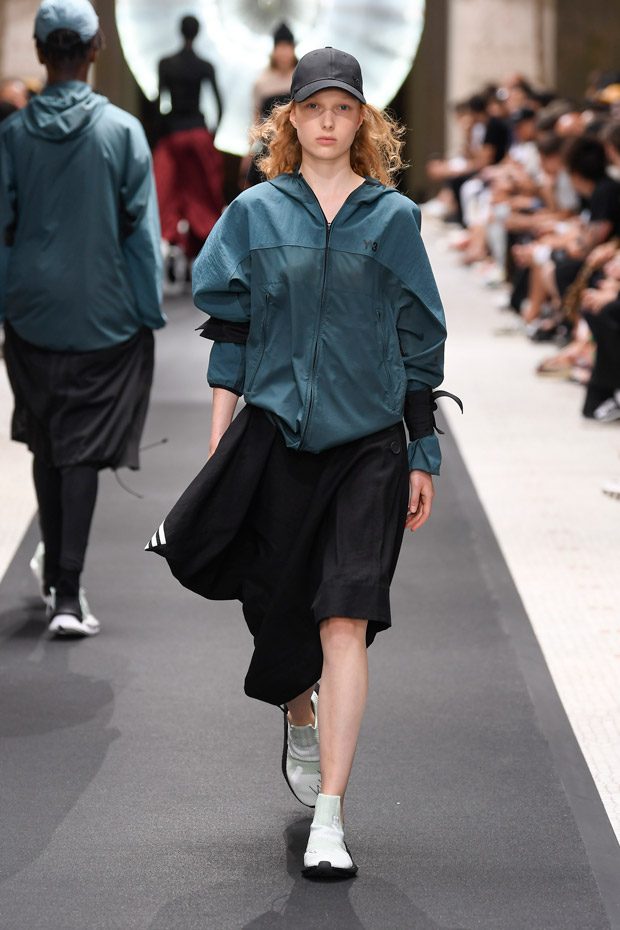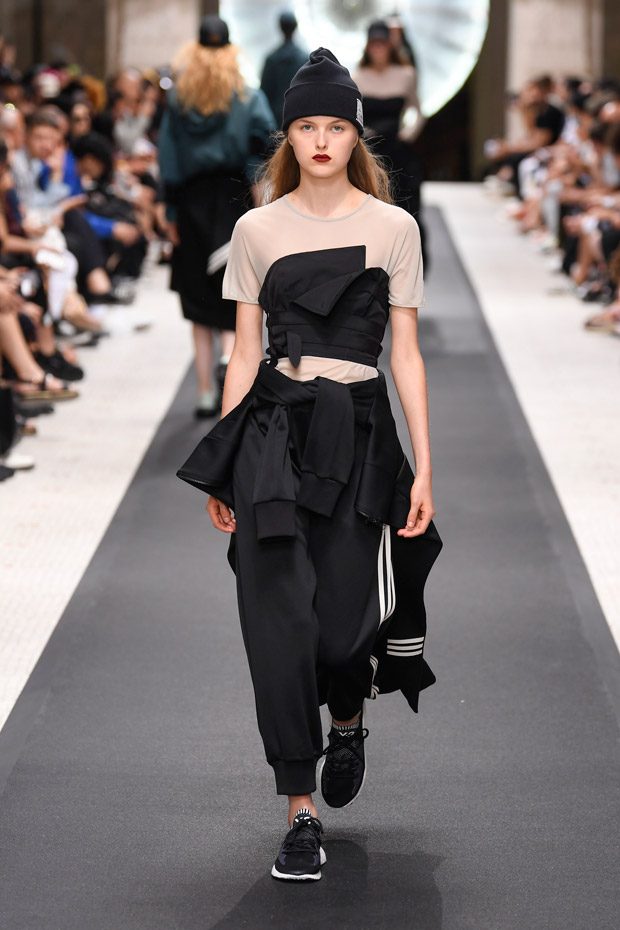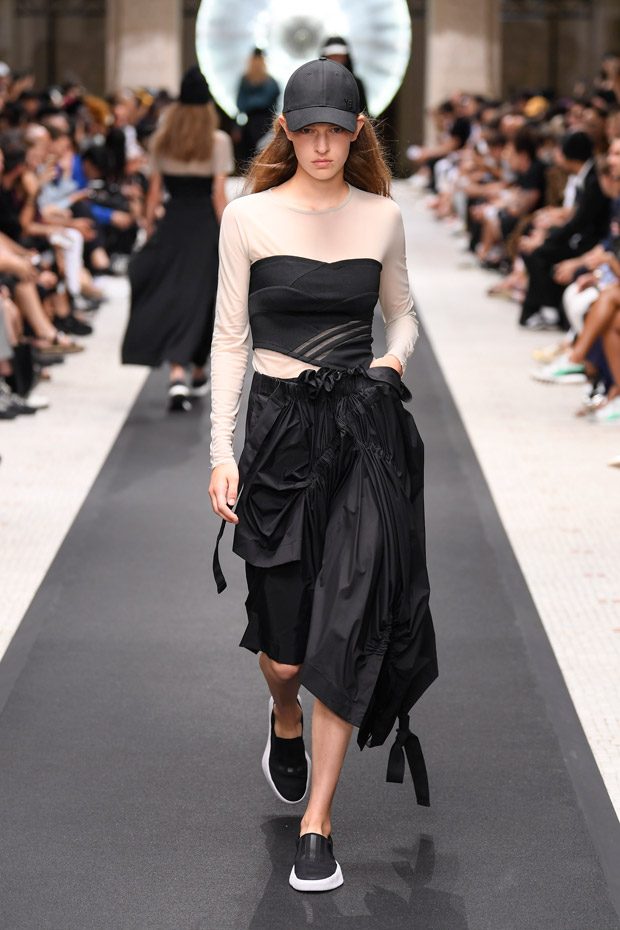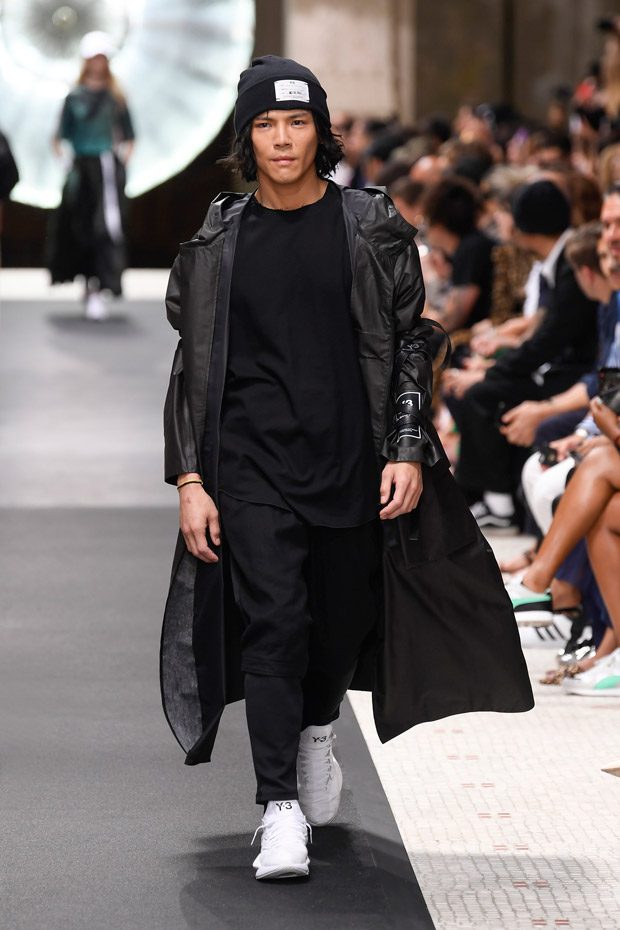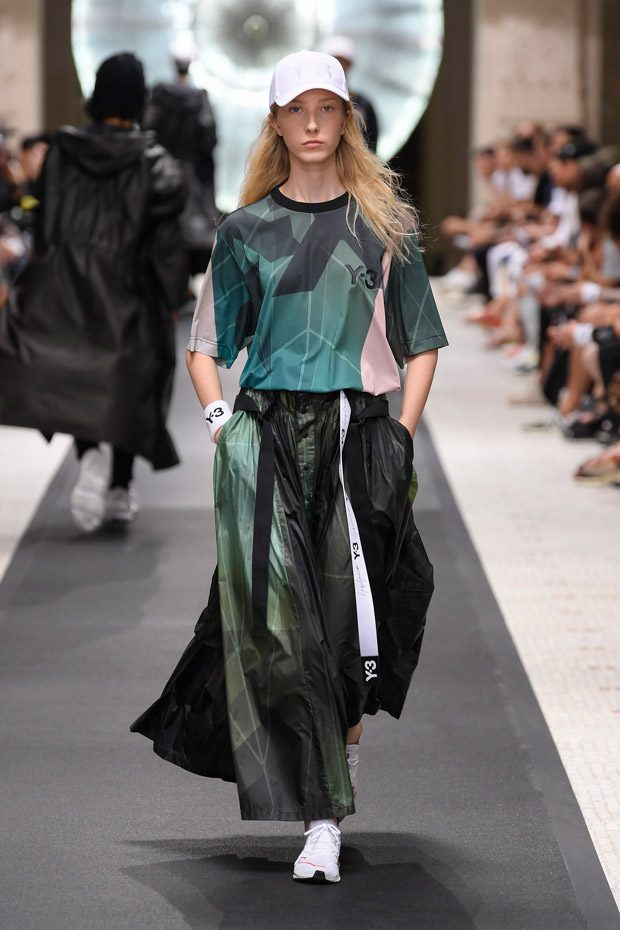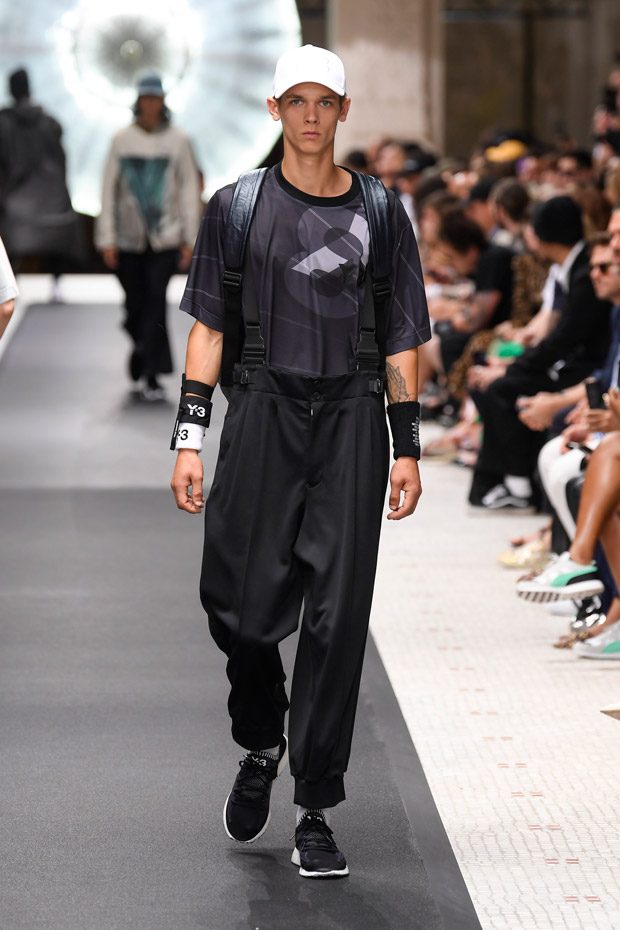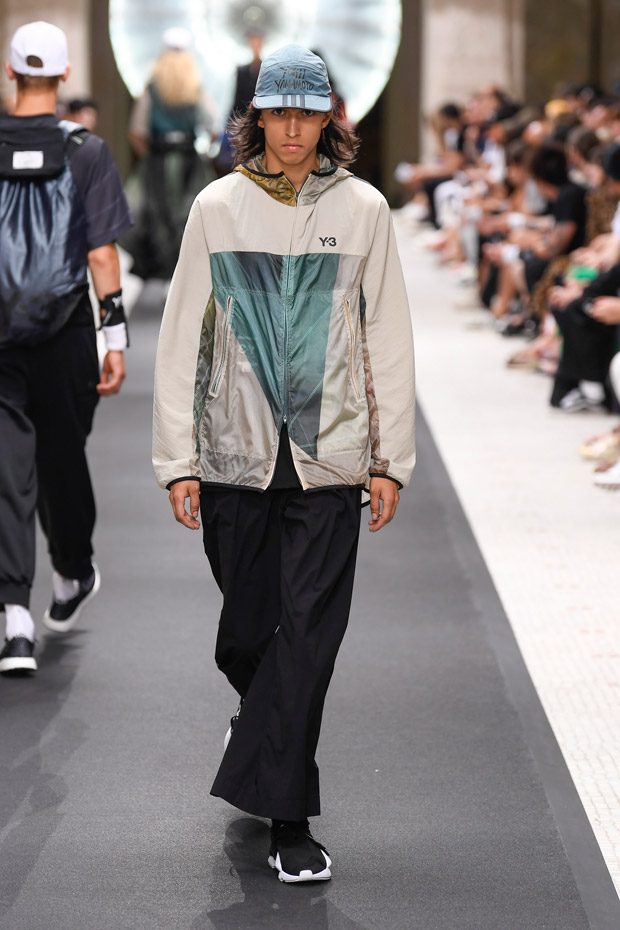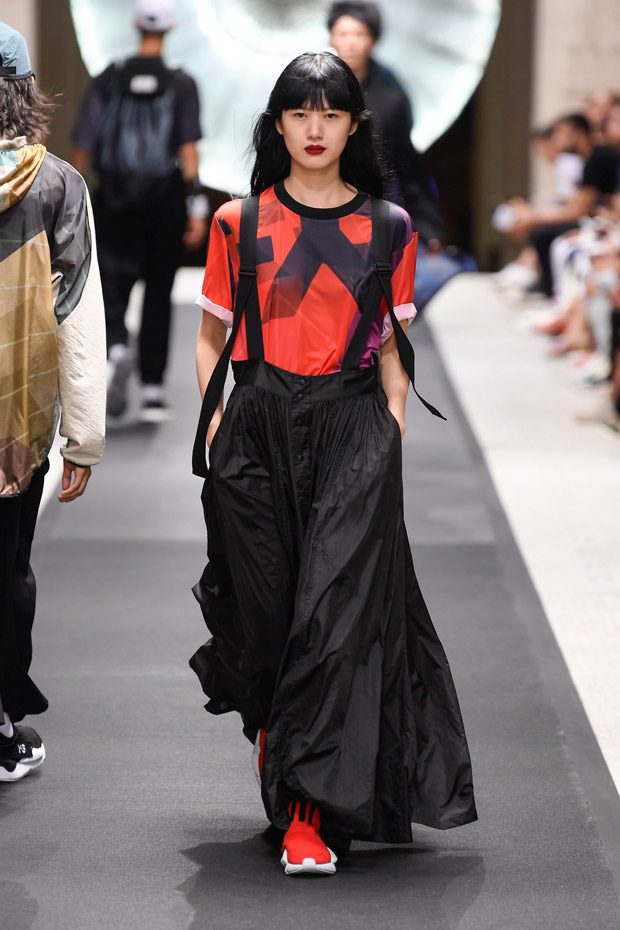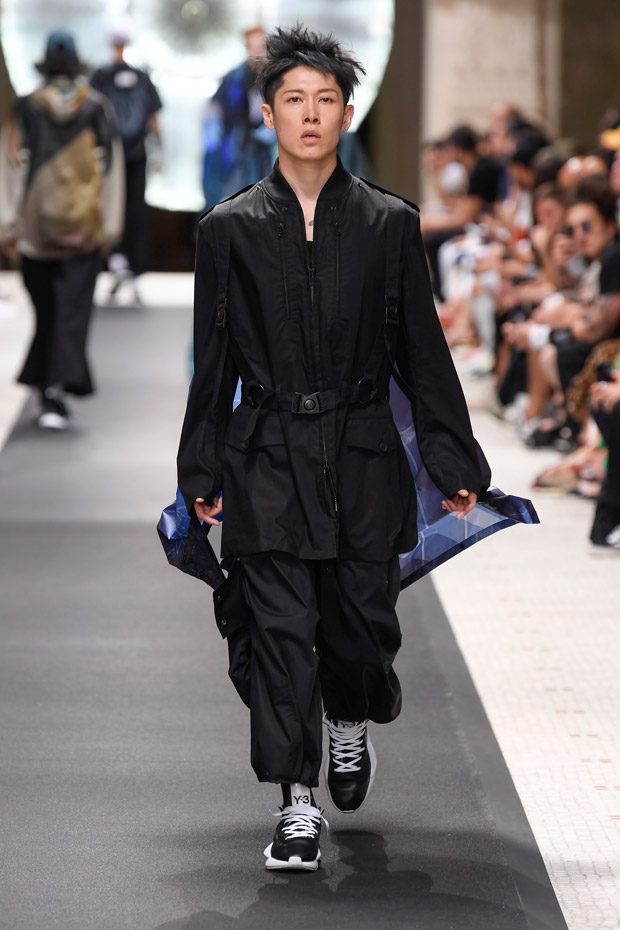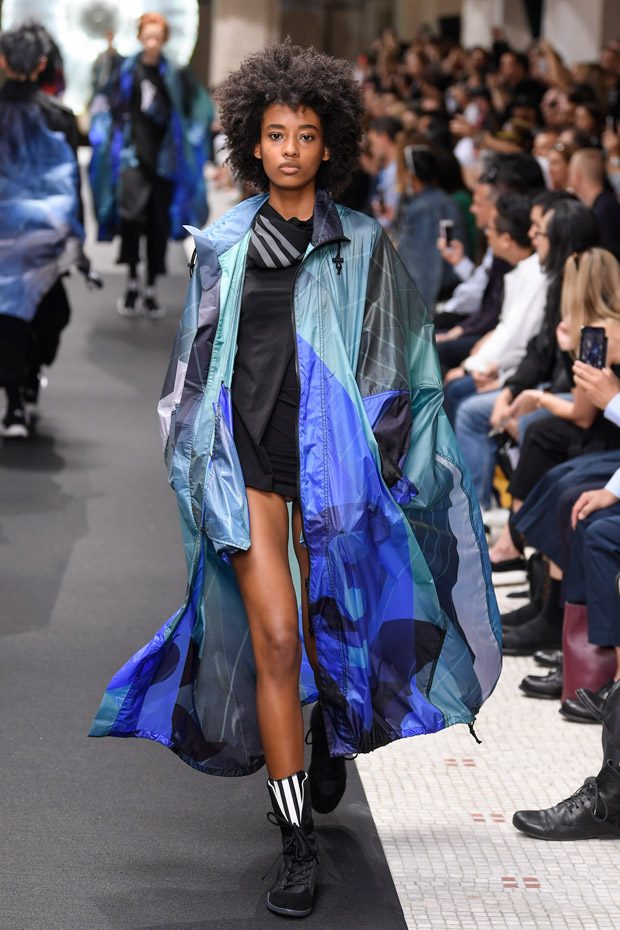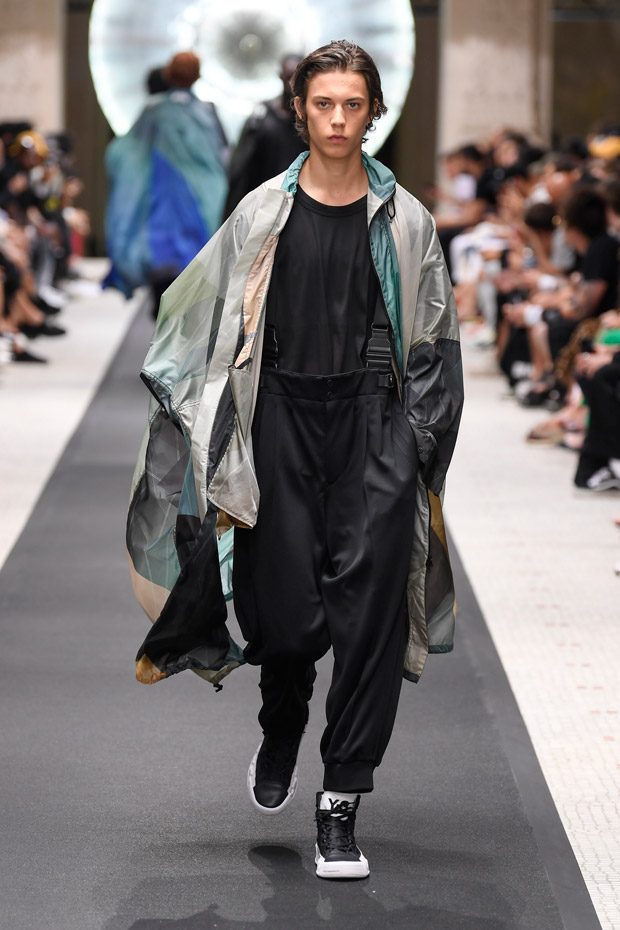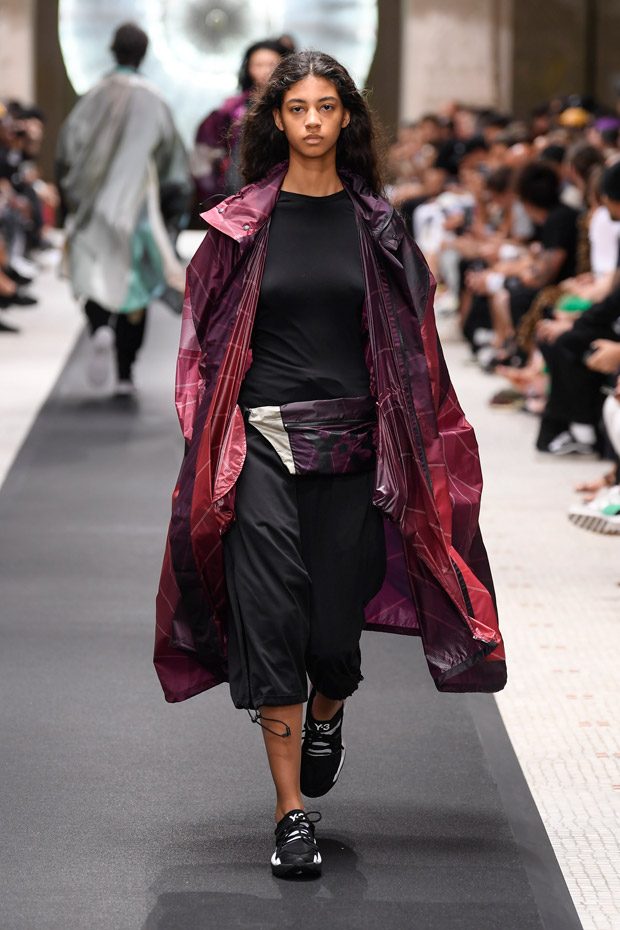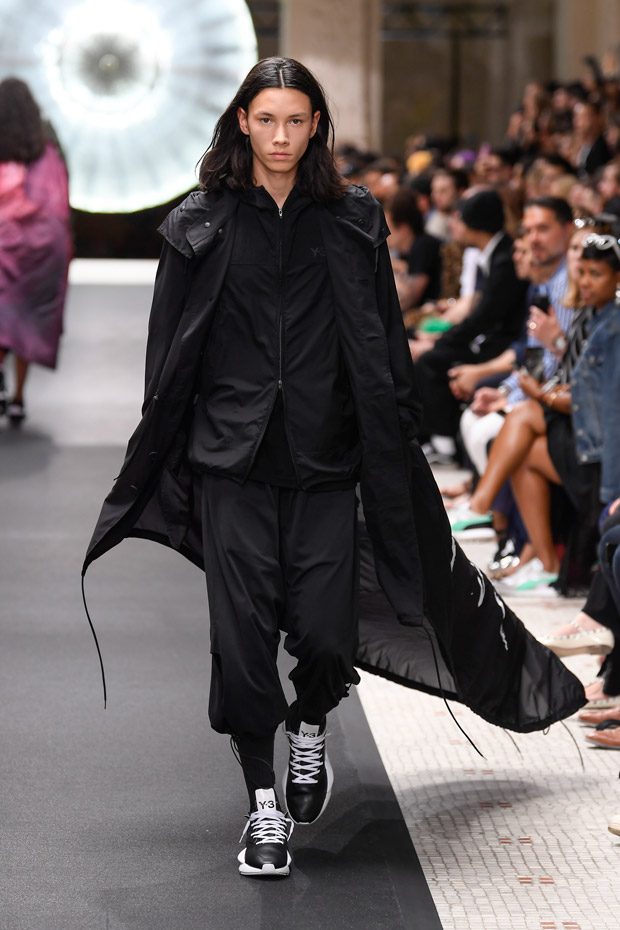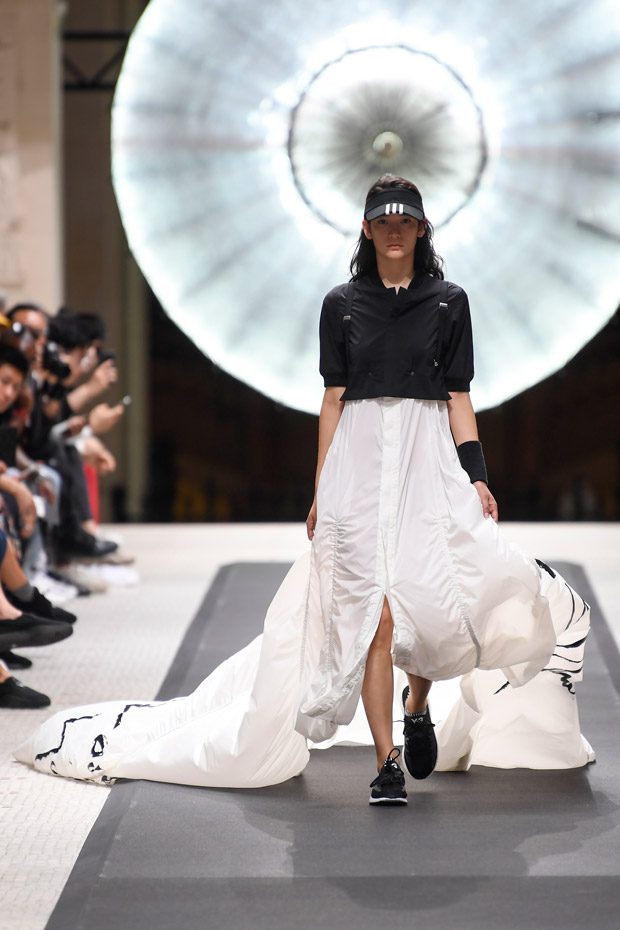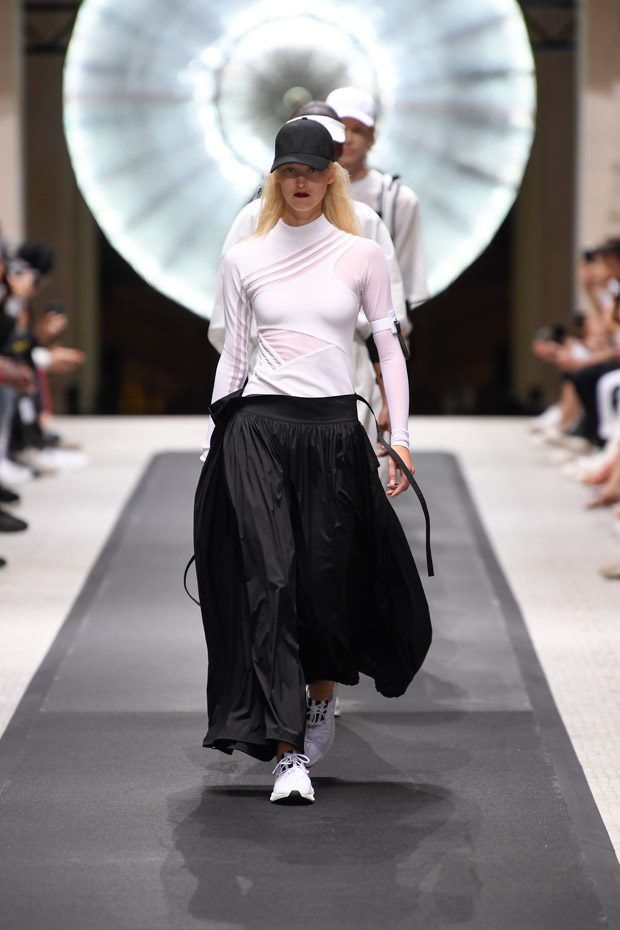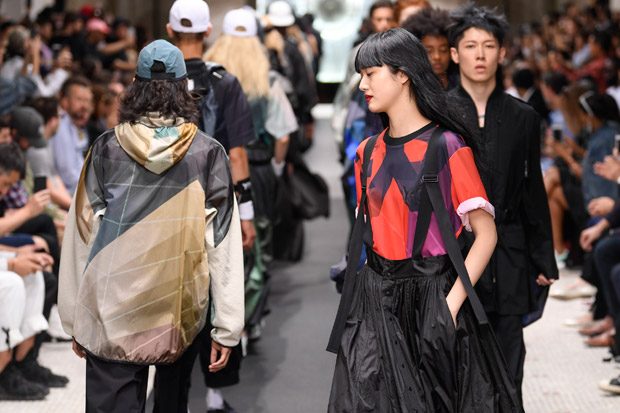 We love hearing from you, connect with us on Twitter, Instagram and Facebook.