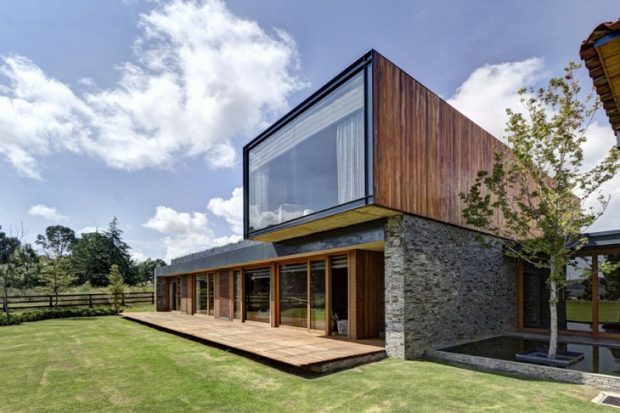 Some of today's most modern, innovative structures are decorated with high quality architectural cladding systems, this material offers a variety of benefits when it comes to construction in both internal and external settings.
Aluminium composite cladding systems can be used for multiple purposes, they are robust, durable and inexpensive. They also offer incredible versatility when it comes to adjusting their form to suit specific projects.
Read more after the jump: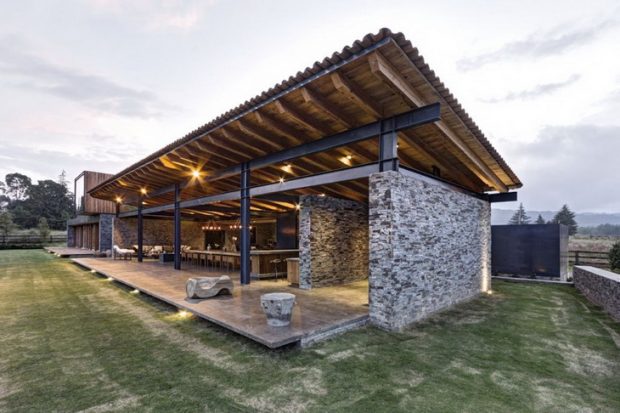 Adaptability
External – The beauty of using composite cladding is that is can be installed almost anywhere in your building.They can be fitted a lot quicker than other materials on the market because they aren't as awkward or heavy. If you decide to use concrete products, you'll find it a lot more challenging to install, mainly because of their rigidity and weight. Cladding can also be used to complement other areas and compounds such as masonry, entry points and columns.
Internal – There is no longer a need to depend on traditional indoor materials like wood or drywall, you can get the job done with ease if you choose to install architectural panels internally. Aluminium composite cladding supports ceilings and other structures while improving visual appeal.
Sustainability
Aluminium cladding doesn't just increase the look of your project, it also reduces your carbon footprint. Metal panels are generally made from recycled material, making them an eco-friendly option for builders and developers. Because these cladding systems are made of common metals, they can be easily recycled once they reach the end of their life cycle.
Reduced Load
Professional cladding installers will tell you that working with aluminium panels is far easier than other heavy-duty materials. When installed on the external portion of a building, they are lighter and more malleable than any other products on the market. If you've lighter cladding on your structure, it means the supporting components also don't have to be as heavy to carry the load. This lowers your construction costs and makes installation a lot less challenging.
Eliminate Complex Installation Tasks
Fitting heavy, rigid material like concrete, or masonry can be labour intensive and highly complex, it can also increase your budget substantially. If you wish to avoid these issues, why not consider modern cladding solutions?
Aluminium composite cladding is a lightweight solution which offers all the benefits of other materials and more. Because of its weight, it can be installed far quicker than other compounds. Furthermore, aluminium cladding can be curved during fabrication making it perfect for installing on problematic areas.
Choice of Styles
Architectural cladding can be purchased in a wide variety of styles, colours, shapes and sizes. It can be custom made to suit your specific needs without compromising on quality. Architectural cladding can be used on commercial, industrial or domestic projects.
The points mentioned above are only a few of the many benefits associated with using architectural cladding. They are an outstanding choice for any construction or renovation project due to their robustness, durability, cost and versatility. If you'd like to create a modern effect on an aging building, aluminium cladding can completely transform any property.