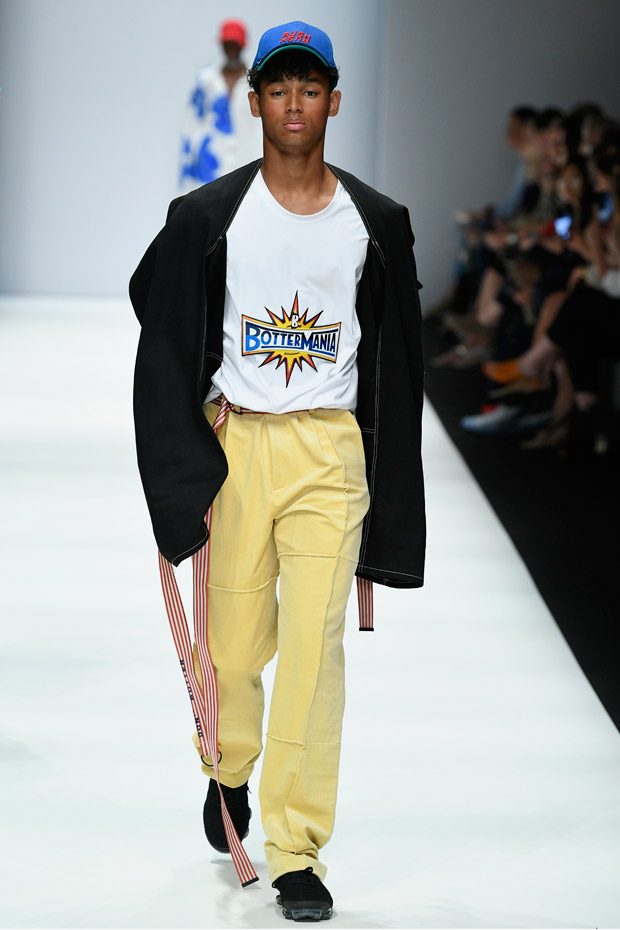 Dutch design duo Botter, Rushemy Botter and Lisi Herrebrugh, were the first label to showcase their collection on the 3rd of July 2018 at the main location "ewerk", in the heart of Berlin. With an international label, that had never shown its collection before in Berlin, that choice felt like a refreshing innovation. The show was realized by Mercedes- Benz in the context of their International Designer Programme which always gives talented upcoming designers the chance to be recognized an seen. It was only in April, when Botter had won the Grand Prix du Jury Premiére Vision during the 33rd Festival of Fashion, Photography and Fashion Accessoires in Hyéres. "Al Fombra" contained looks from the labels' "Fish or Fight" collection.
Accessory- wise, that theme is clearly visible on the heads of the models: some were wearing an over- sized plastic delphine on their heads, others a small crab. What may seem as another original detail is actually a strong statement: with that choice, Botter is calling attention to pollution and of over- fishing of the oceans. The use of fishnets underlined that message, they were worn either over the clothing or as accessories. Every day delphins, turtles and other sea dweller die in fishnets in our oceans and the designer uses this platform to invoke his audience to keep that in mind. Interesting fact: thanks to his Carribean roots, Rushemy Botter exactly knew how to create those fishnets himself. But also features that reminded of garbage were visible. An innovative, different approach.
Continue below to read full review of Botter's Spring Summer 2019 Collection by our Berlin Contributor SUSSAN ZECK: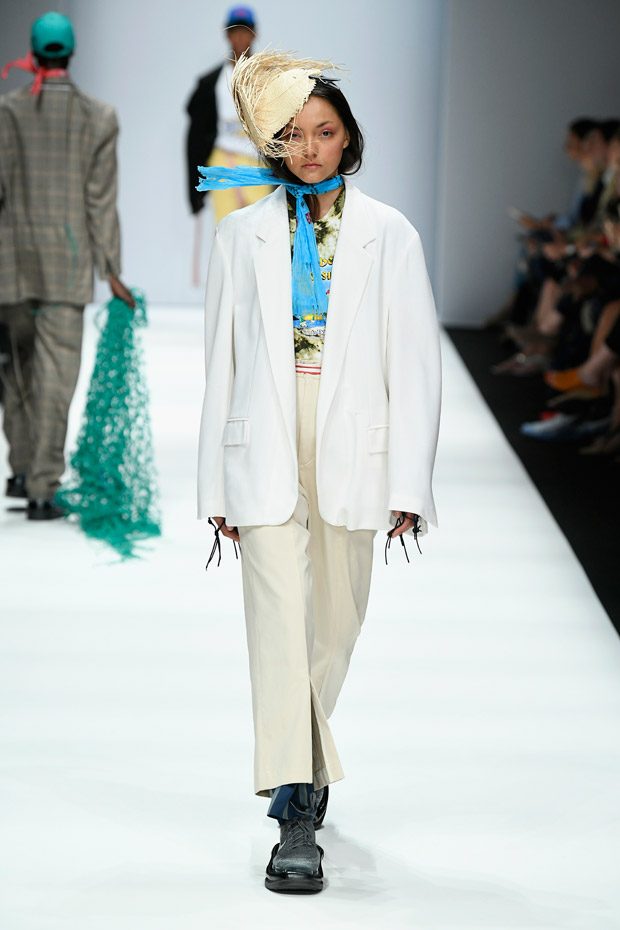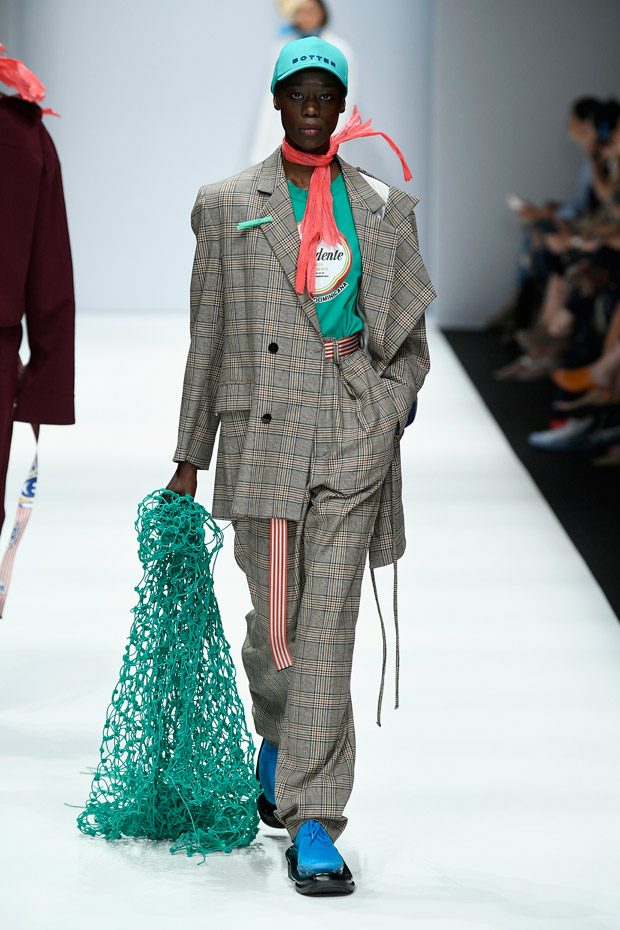 Different was also the models choice which was, matching the Carribean theme, a selection of mainly coloured models. The whole collection felt like a vivid mix and match of various influences, over- sized preferences and outstanding prints. The trousers were kept rather short, whereas blazers were mainly worn long and loose. Despite the fact Botter presents itself as a menswear label, these looks can be certainly interpreted as unisex fashion. With these unusual combinations, Botter wants to underline, also people with less budget, that can't buy expensive designer clothes, can play with fashion and enjoy it.
Colour- wise, ocean hues are, of course, were very often used. They were ranging from aquamarine to turquoise. But also a lot of joyful, vibrant nuances were presented, such as sunny yellow, tangerine and hot pink.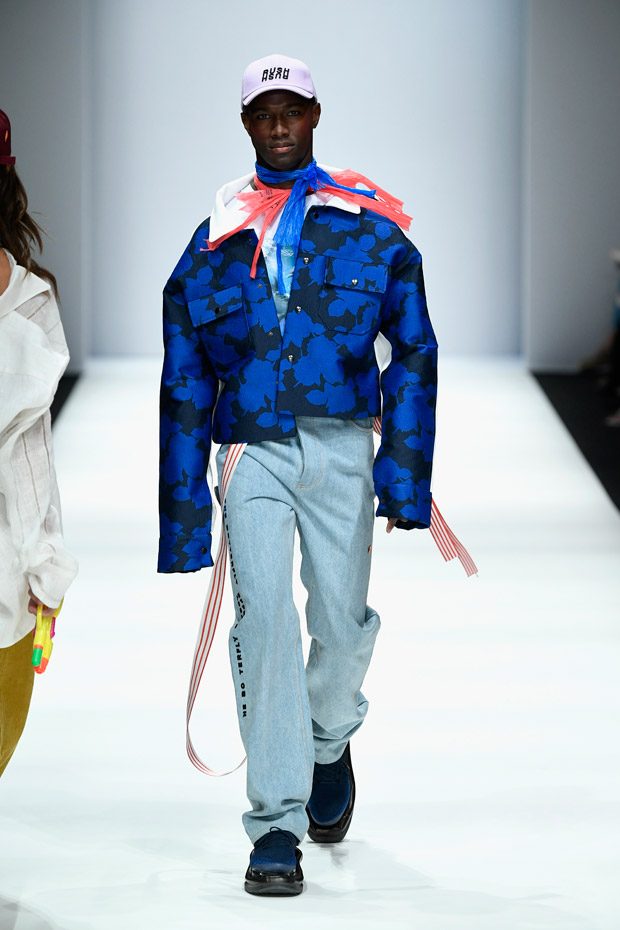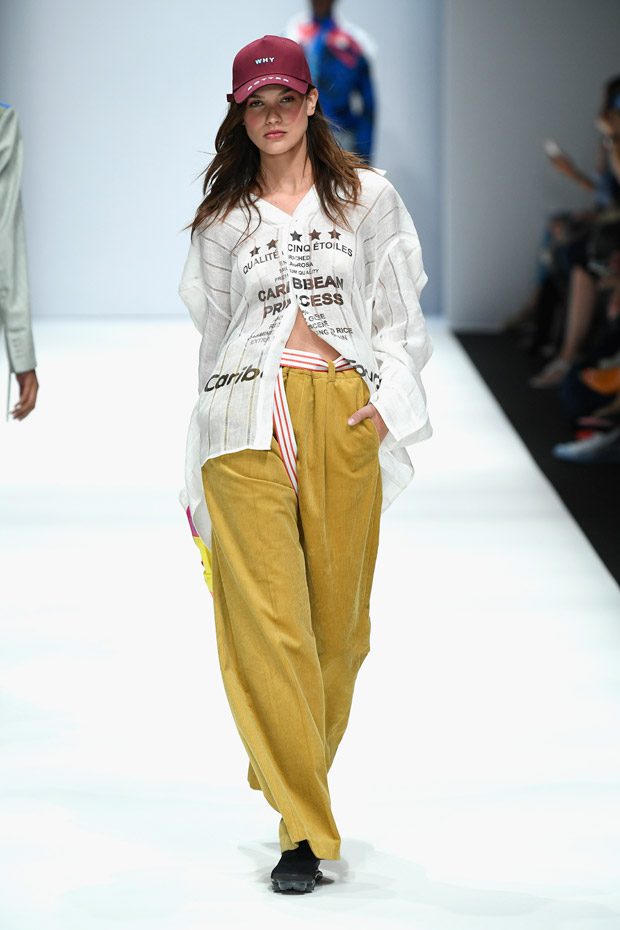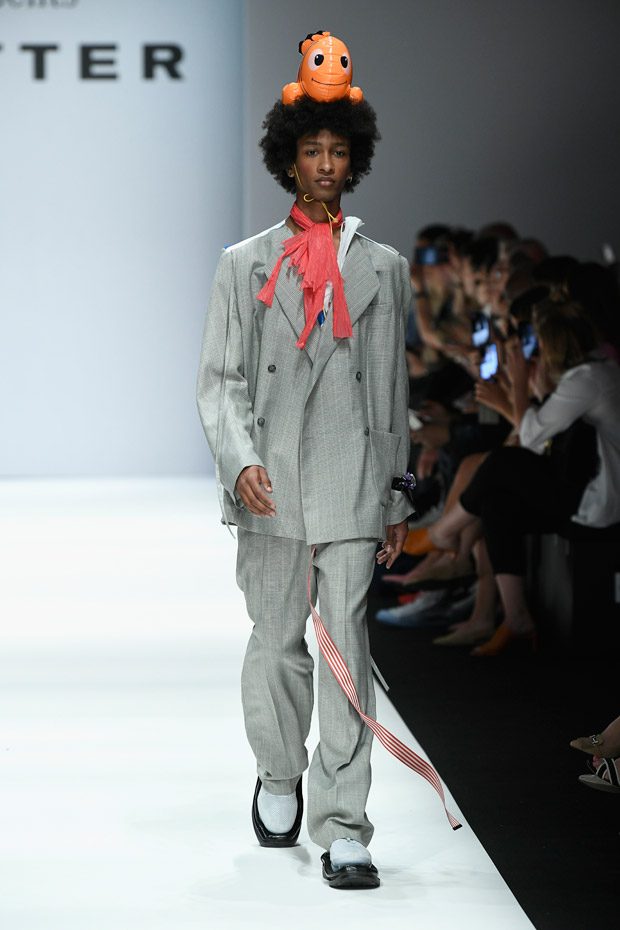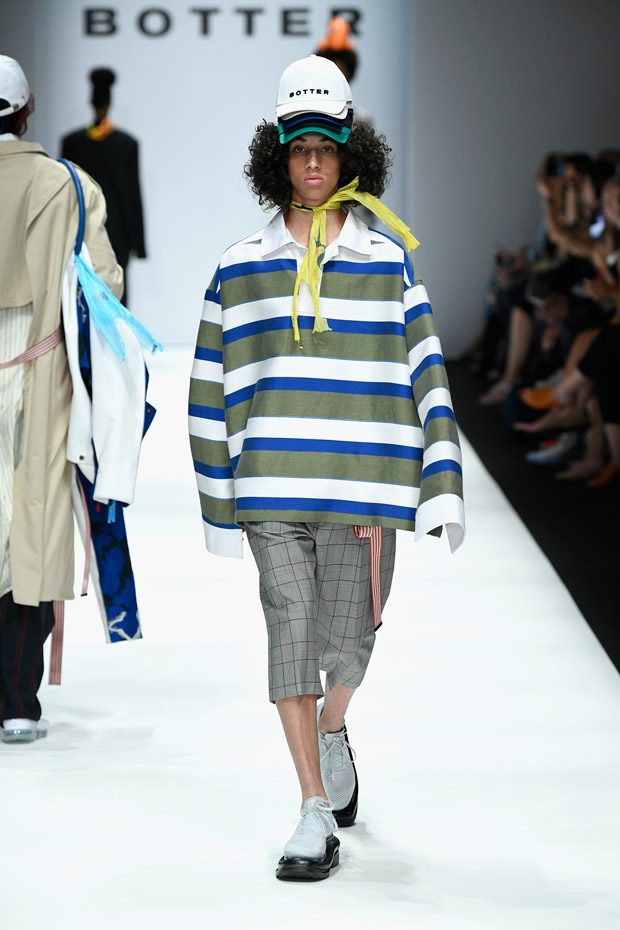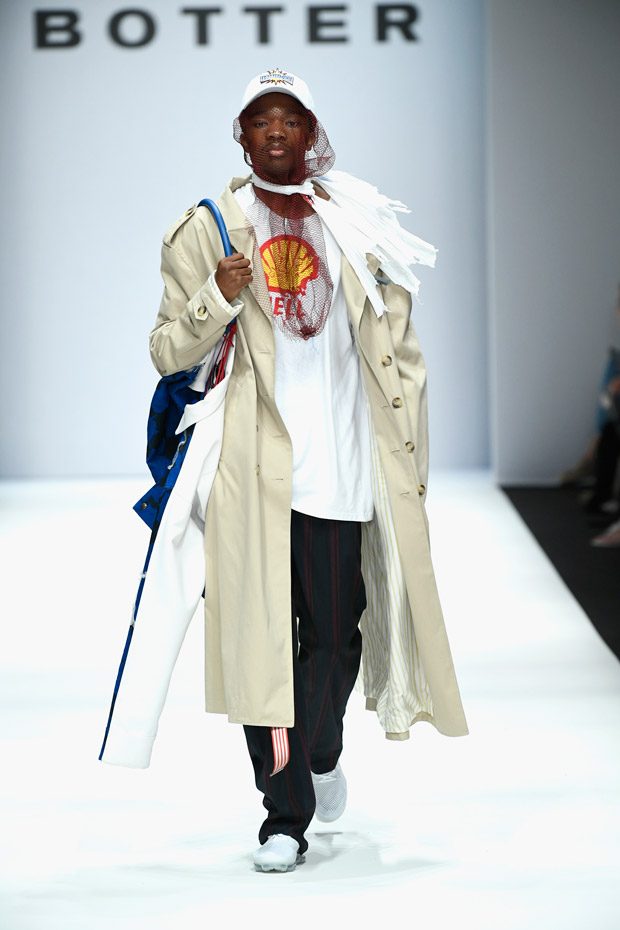 The design duo described their inspiration for this collection with the following words: "We were affected by the lottery shops that you can find on every street corner in the Dominican Republic and Curaçao. I can still see my grandmother going into one of these shops and spending the last of her money in the hope she might win. But the reality is that most of these firms never pay out any prize-money. They play on the hopes of the poor for their own benefit. We want to get this aspect across in our clothing; and so we have played with the tension in the materials and the way the fabrics hang. And we have translated this idea even more literally into our prints. We thought it was wonderful how people who have so little can be so creative. They have to survive, and they simply don't have access to all the materials that we can source in Europe."
This collaboration between Mercedes- Benz and Villa Noailles, the initiator of Hyéres Festival, underlines again the engagement of Mercedes- Benz to develop young talents. New designers and ideas always keep the mind alive, therefore Botter was a welcome innovation during Mercedes- Benz Fashion Week Berlin.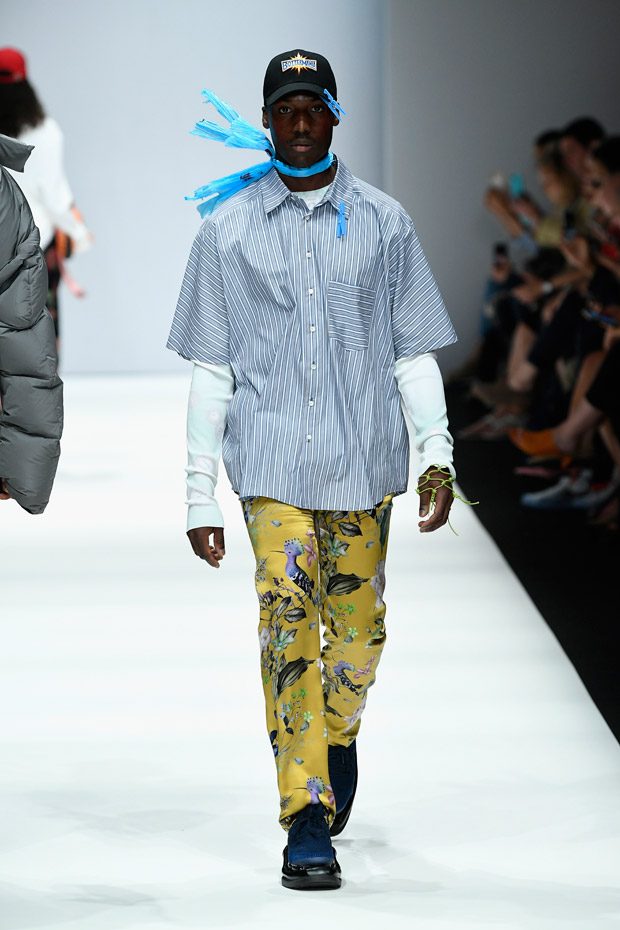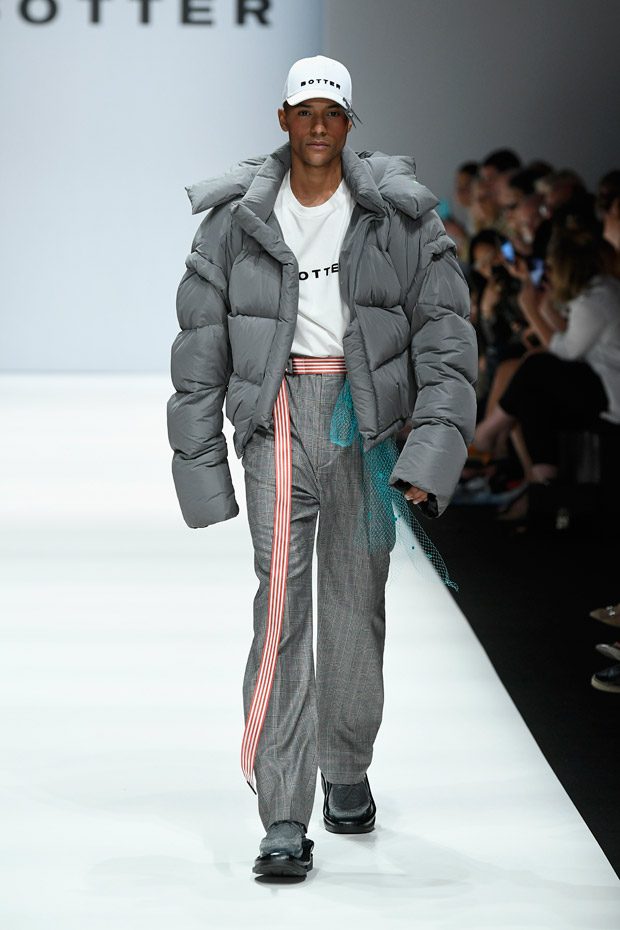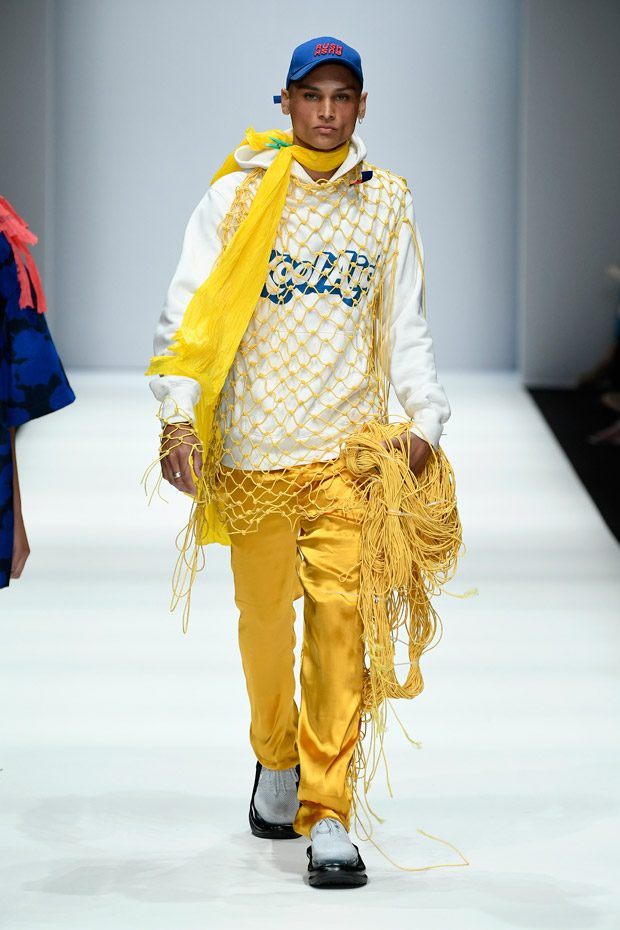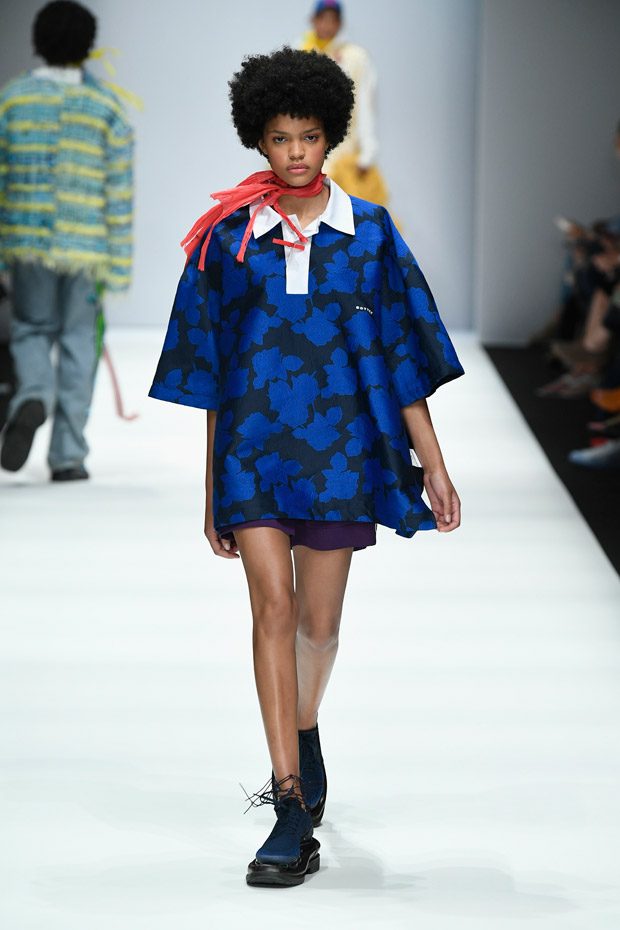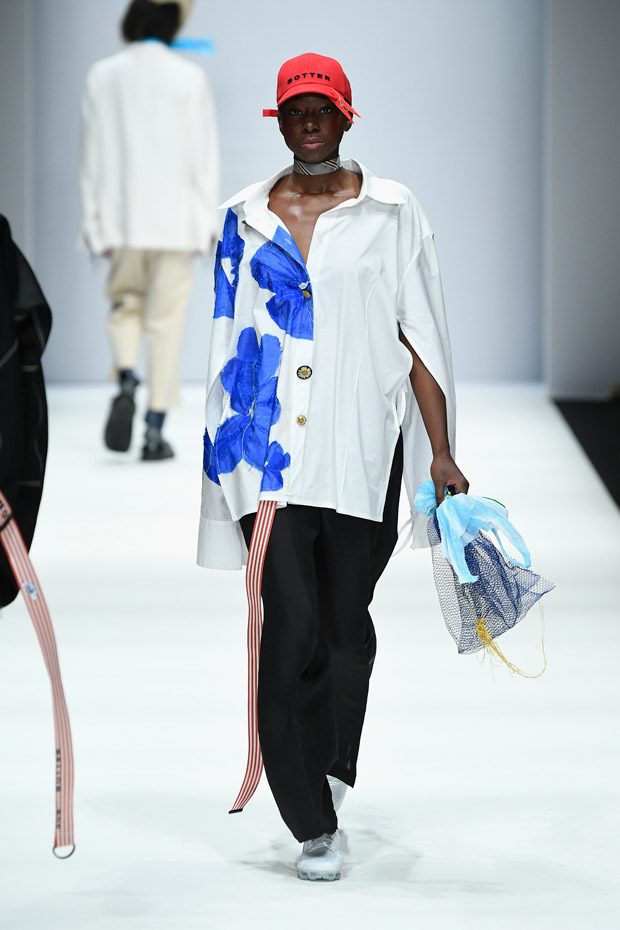 Picture Credit:Getty Images for MBFW
Review by Sussan Zeck for D'SCENE Magazine