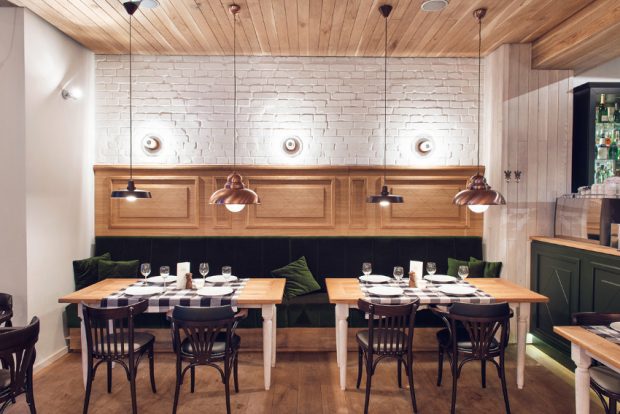 When deciding on how you want your restaurant to look, there are several factors that you will need to take into consideration such as the theme, financial cost and overall aesthetic.
Here are a few things to consider when buying furniture for your restaurant.
Read more after the jump:

Picking the Theme
The first step you will need to take is to decide what sort of theme you want your restaurant to have. Deciding and sticking to a theme is essential when it comes to selecting furniture that can tie into your look. No matter what sort of style you want, it is best to have a good idea on what sort of furniture will go well with the color scheme and overall ambience. It is important that the furniture you pick matches the walls and overall décor of the restaurant.
Creating Space
Once you have decided on what type of furniture to put in your restaurant, the next step you will need to take is to make a floorplan. Having a floor plan can help you plan out where you want to place your furniture such as chairs and tables. Sorting out the logistics beforehand will help tremendously and ensure that the entire process goes according to plan. You will also need to consider the size of your restaurant, so customers and staff can move about without any restrictions.
Seating Arrangements
The type of restaurant you want should reflect in how you arrange your seating. For example, it is not recommended to place bar stools in main eating areas as this can clash with the overall theme of your establishment. If your restaurant can cater for large groups and parties, it is best to have several seating areas that can provide your customers with various places to relax and unwind. Having a seating plan can help you work out where you want your furniture to go.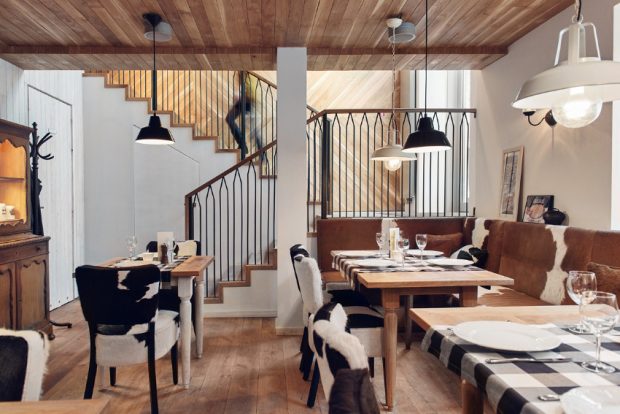 Affordability
The price of your furniture can soon mount up, so it is best to have a good idea on what you are looking for. Not only will you have to factor in the cost of the furniture but also any accessories that may accompany them. You will also need to spend time on maintaining your furniture such as by cleaning and polishing pieces to keep them preserved and ready for customers. An effective way to cut down costs is to buy furniture in bulk as opposed to purchasing individual items.
Quality
For your restaurant to get off to a good start, you will want to provide furniture that is comfortable and of excellent quality for your customers. Make sure that you take time in looking for the best furniture on the market for your restaurant as you will want diners to feel at home and enjoy their time at your establishment. Researching online can help you find places on where to buy restaurant chairs.
You will want to purchase furniture that brings your restaurant to life. Make sure that you stick to a color scheme so that your furniture does not look out of place. Also, take the time to have a search online where you will be able to get valuable tips and tricks that you could implement into your own restaurant.