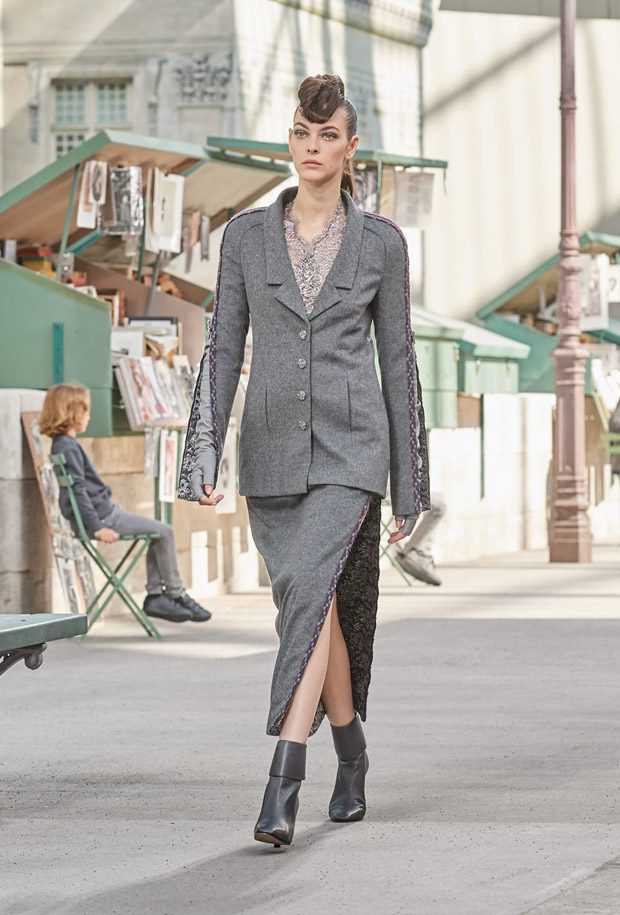 Karl Lagerfeld presented Chanel's Fall Winter 2018.19 Couture Collection on Tuesday July 3rd, at the Grand Palais, during the ongoing Paris Fashion Week Haute Couture. The collection pays tribute to Paris and it's literary legacy.

"The Fall-Winter 2018/19 Haute Couture collection imagined by Karl Lagerfeld brings to life inspirations from the sights and sounds of Paris. The spirit of the city and its booksellers lingers over the romantic setting of the Institute of France, a symbol of French cultural influence since the 18th century.
Zippers are a statement feature of the Fall‑Winter 2018/19 Haute Couture collection, slashing through the silhouettes and transforming the look of tweed suits and evening gowns. Embroidered with braid, they run down jacket sleeves to reveal extra-long fingerless gloves and contrasting linings in silk or brocade. Dresses are made to the same design, with slits up the side revealing embroidered mini-skirts underneath.
Karl Lagerfeld designed a series of neckline variations for the Fall‑Winter 2018/19 Haute Couture collection. There are high collars reminiscent of the ceremonial dress worn by the Institute of France's academicians; and Victorian lace collars paired with puff sleeves, echoing the fashions worn by Parisian women. Tab collars, jabots, and bow collars structure the silhouette, while wide, feather‑embroidered collars falling over the shoulders create a softer line."
Discover all looks from Chanel's FW18 Haute Couture Collection below: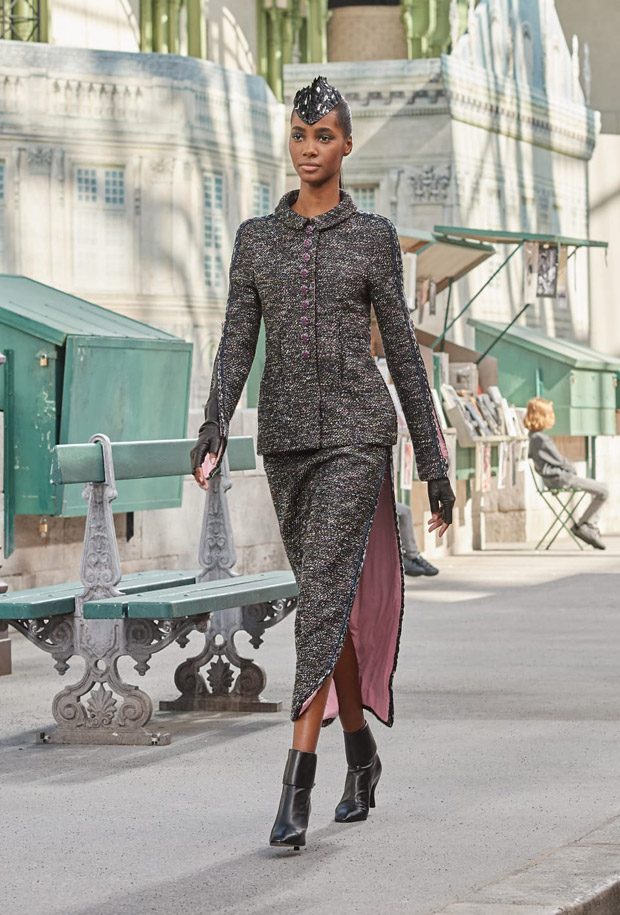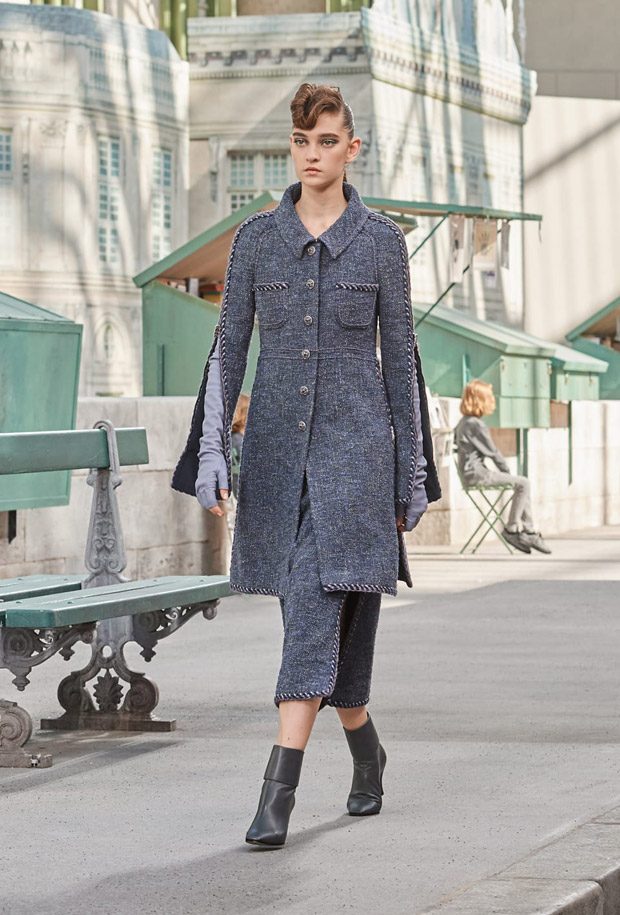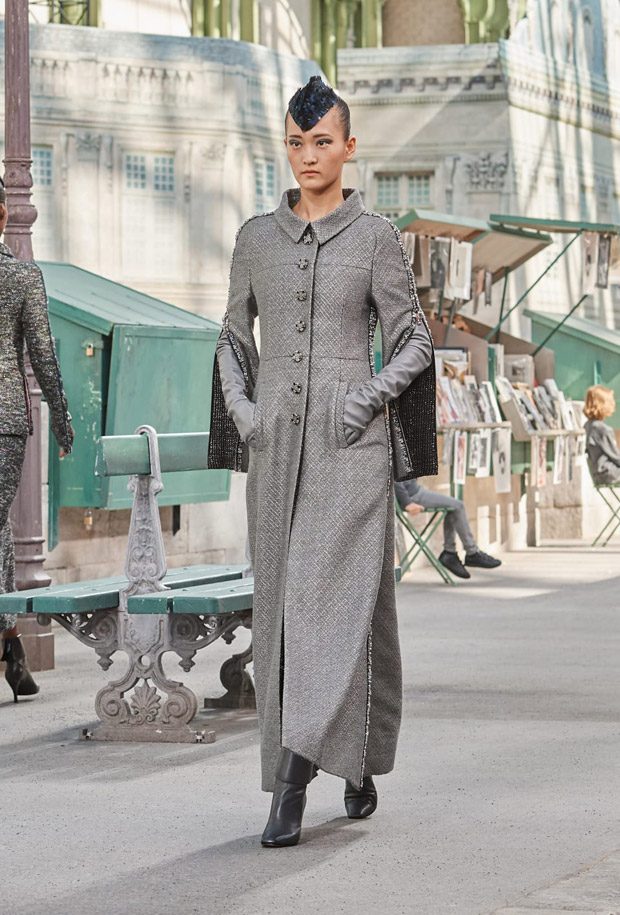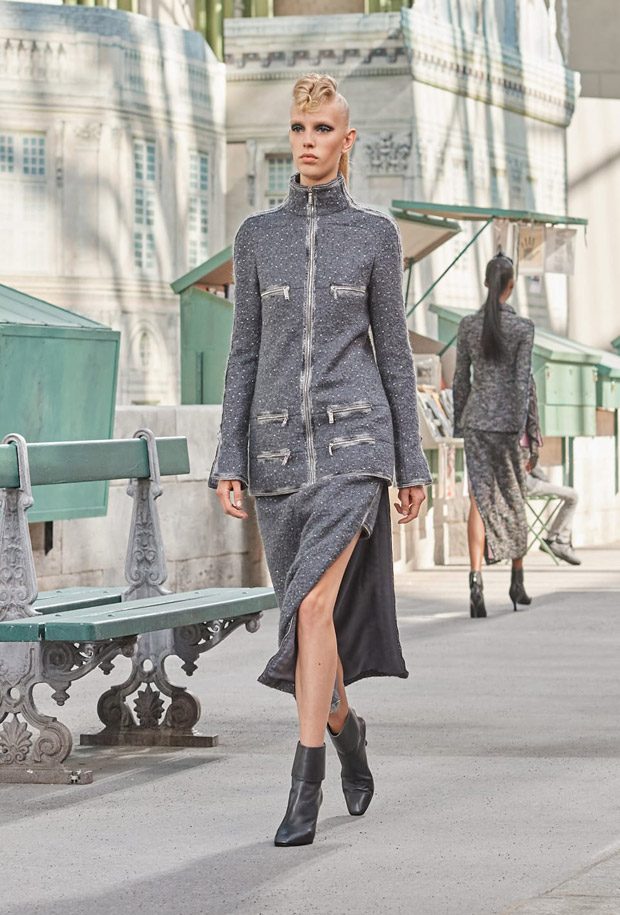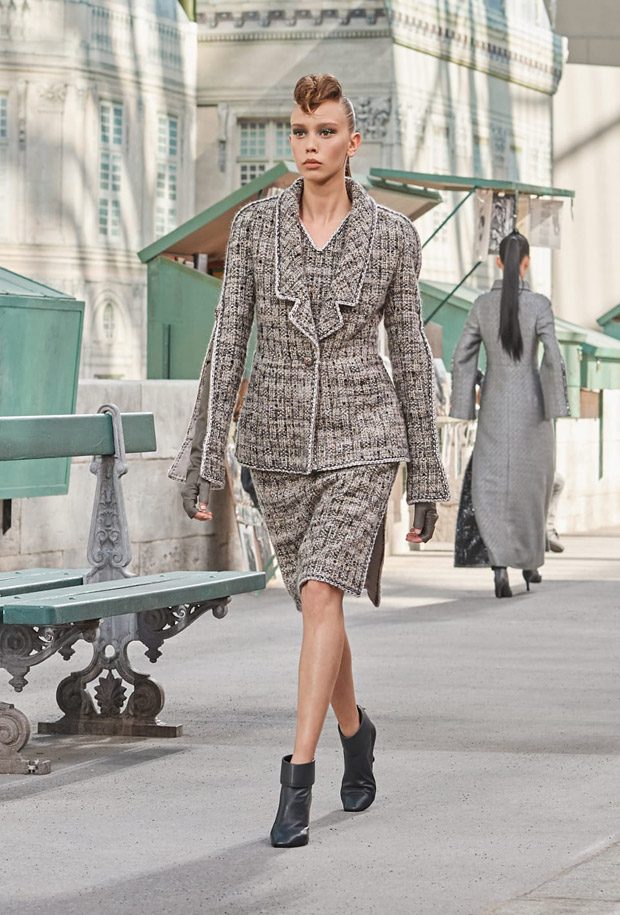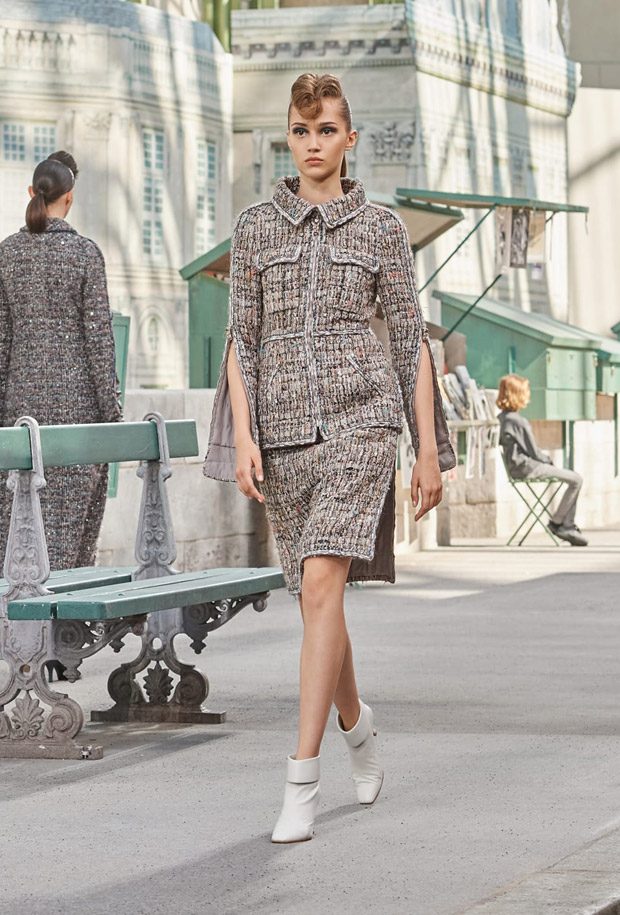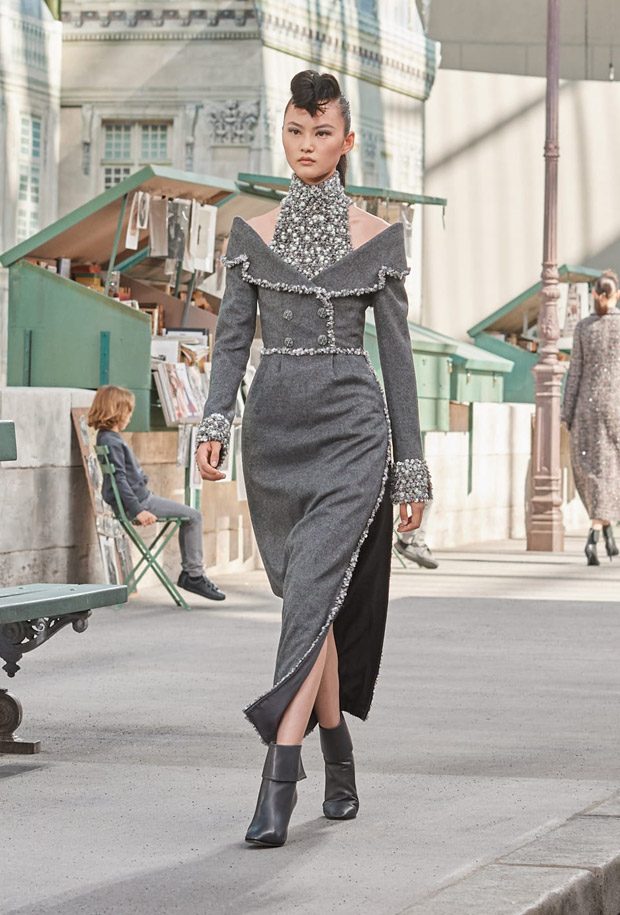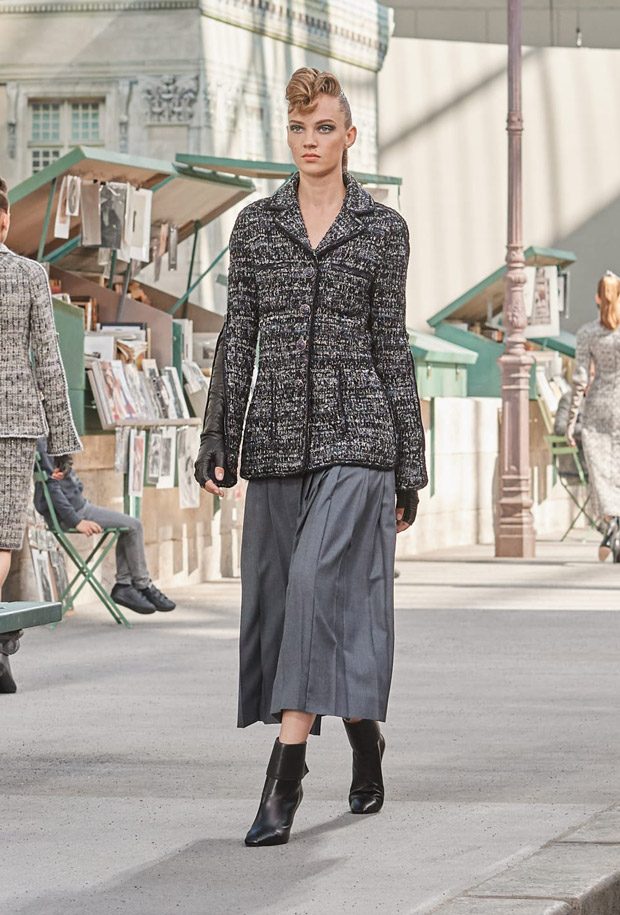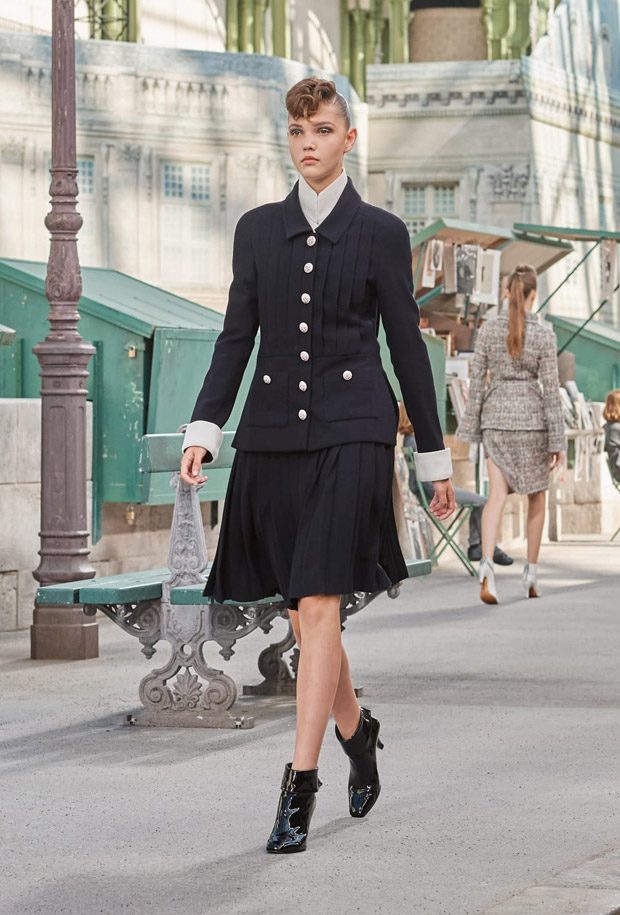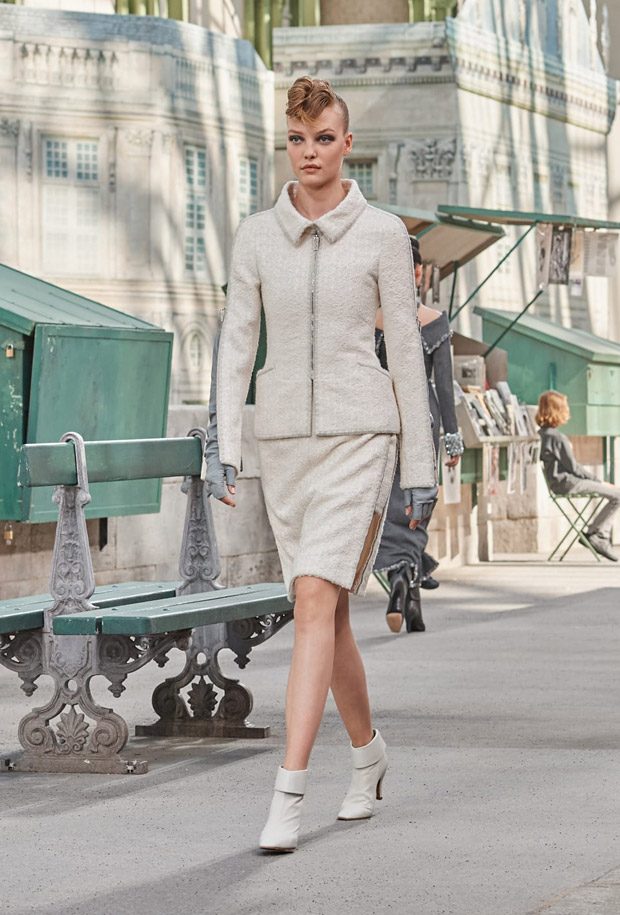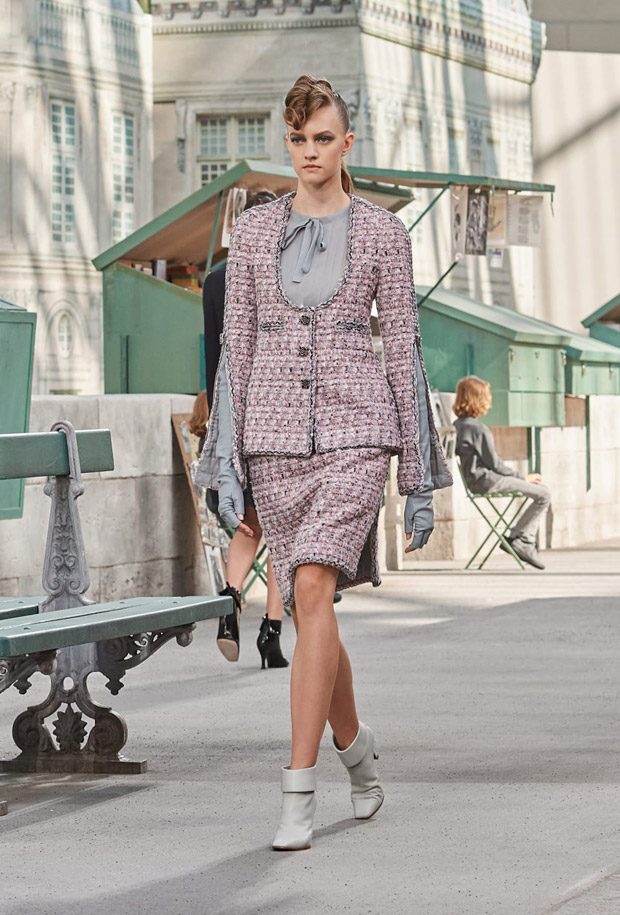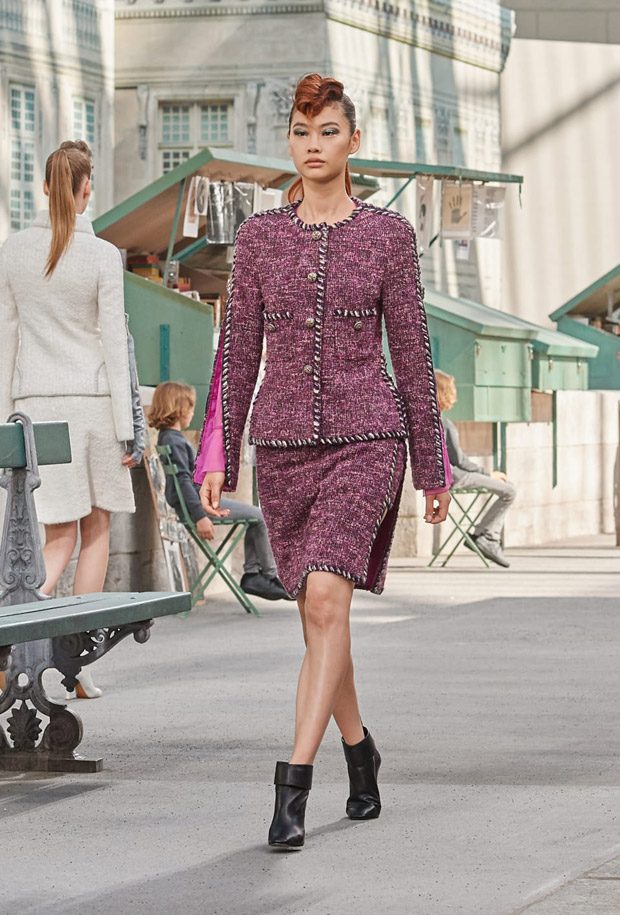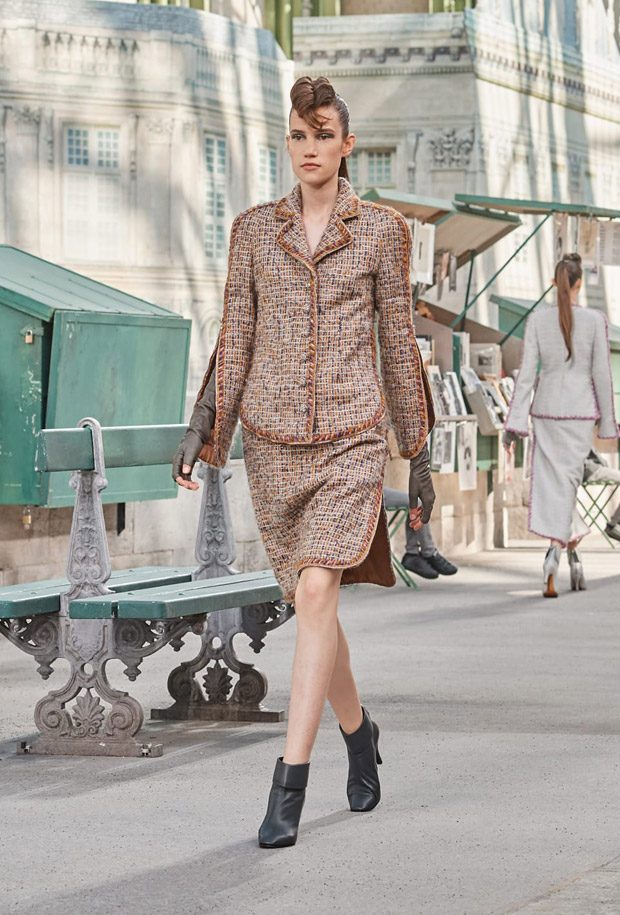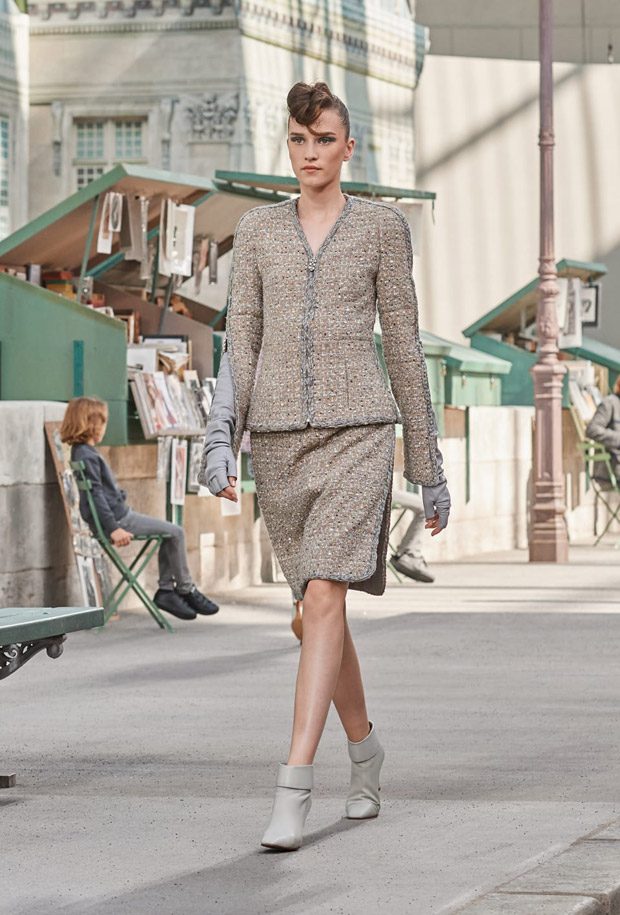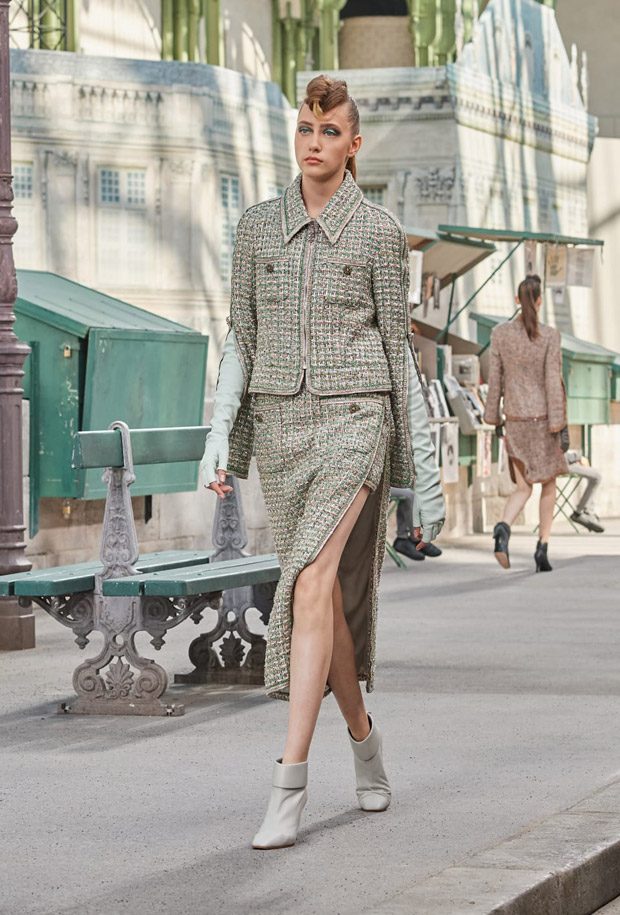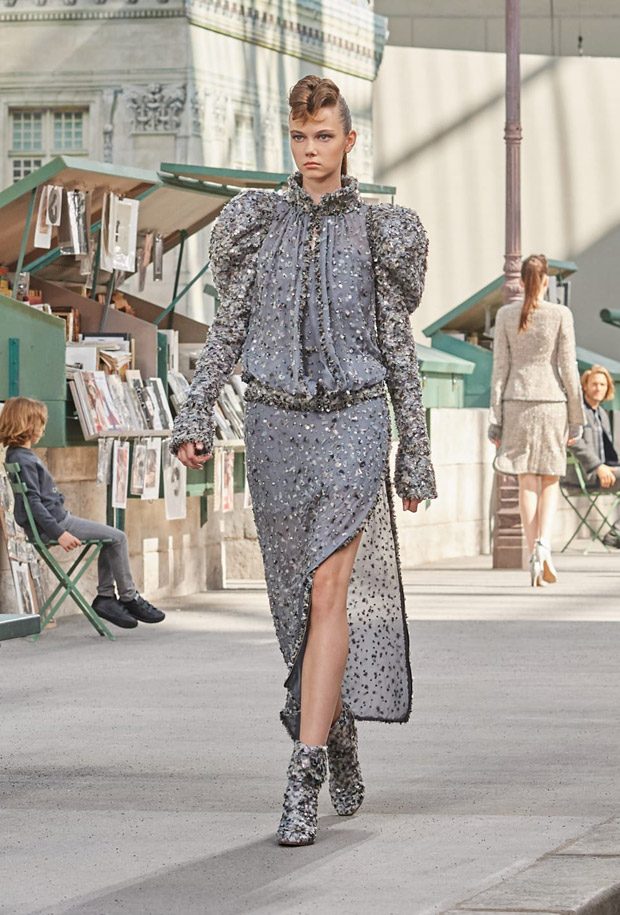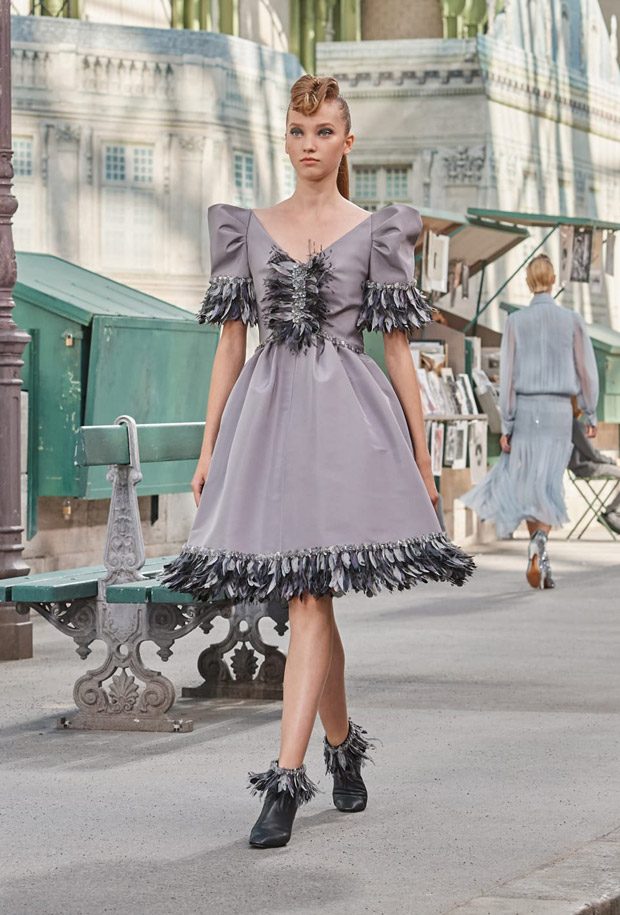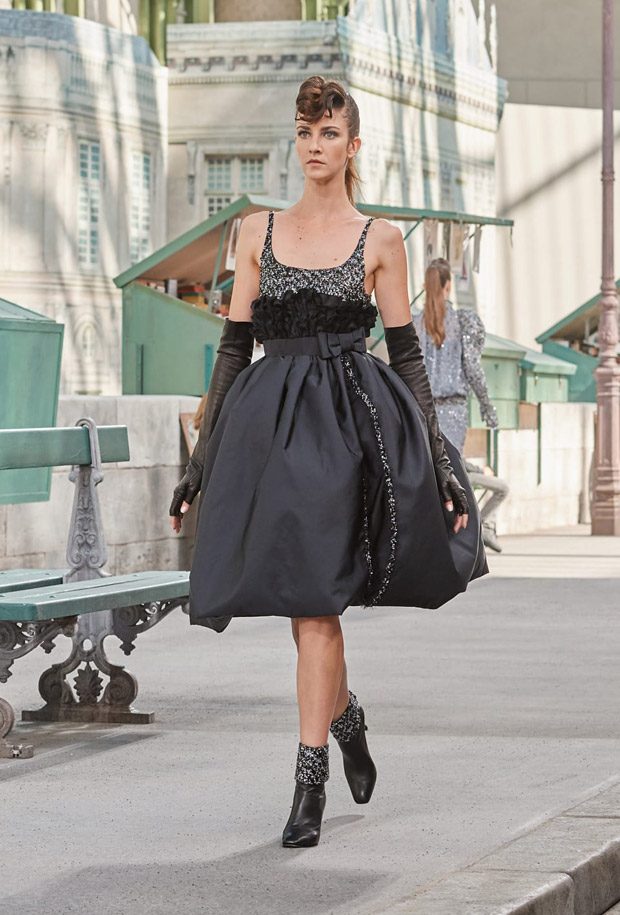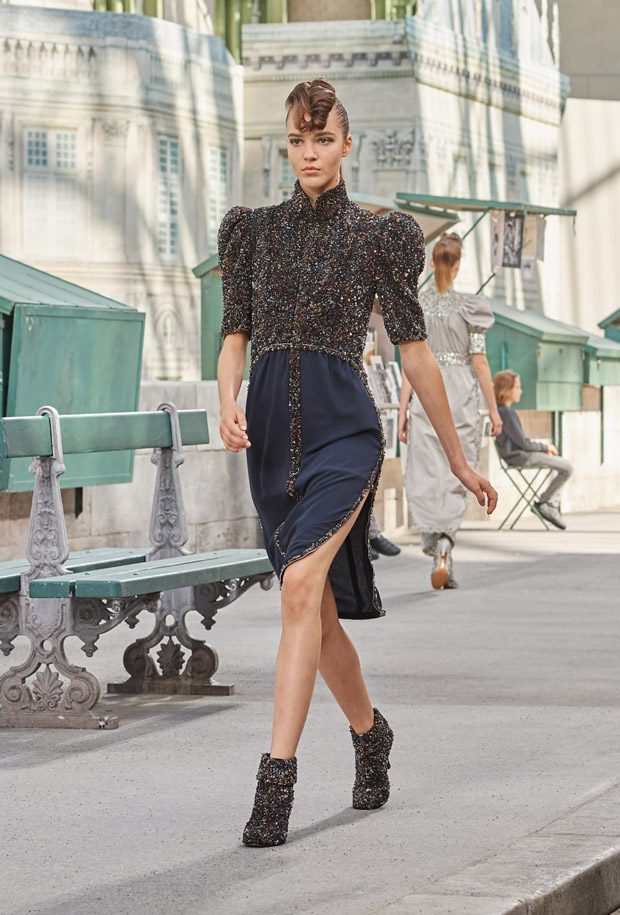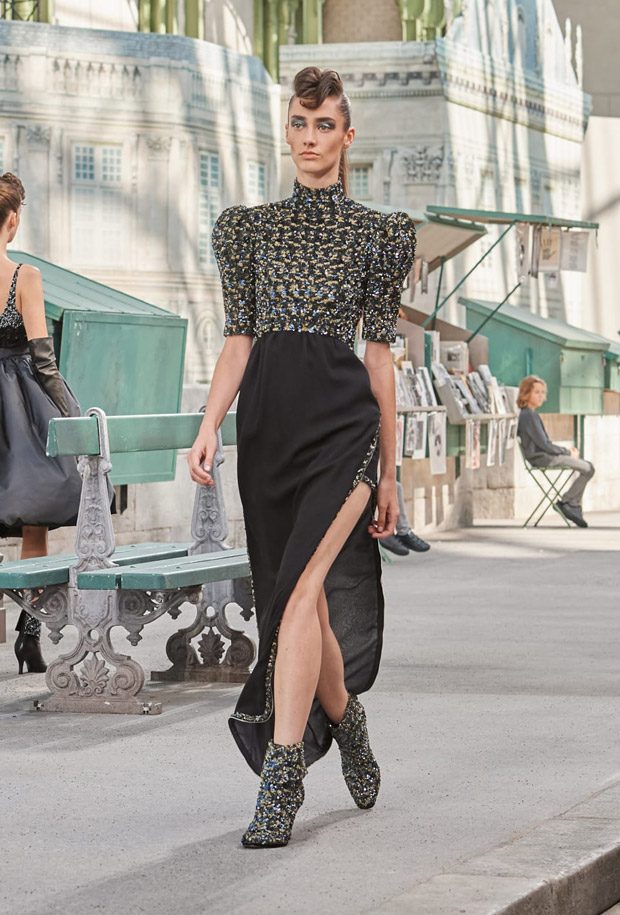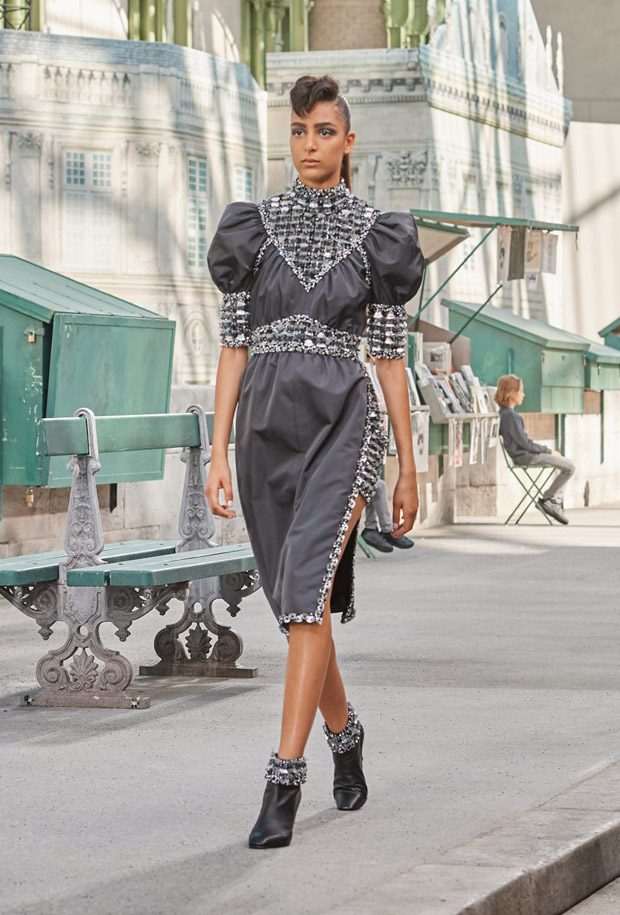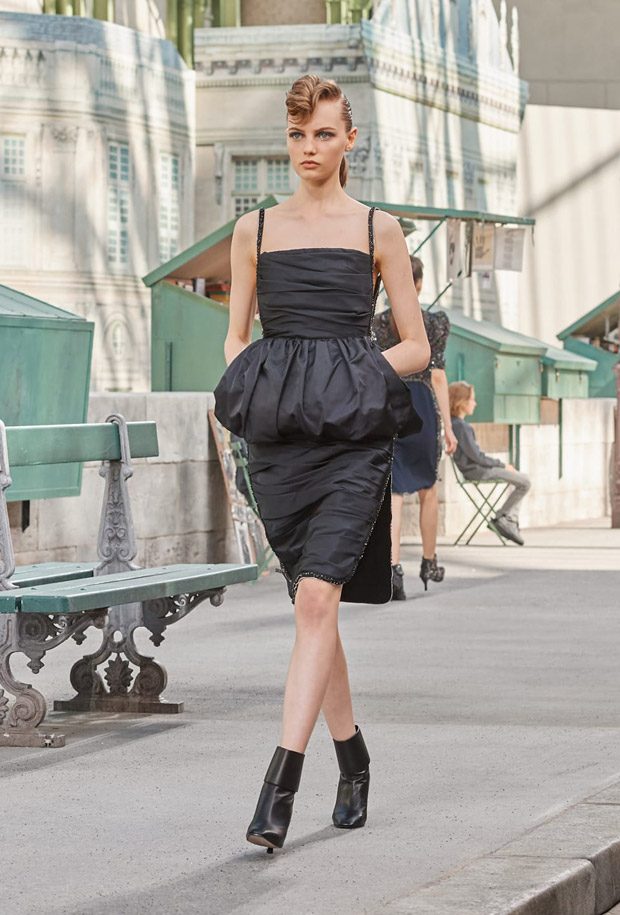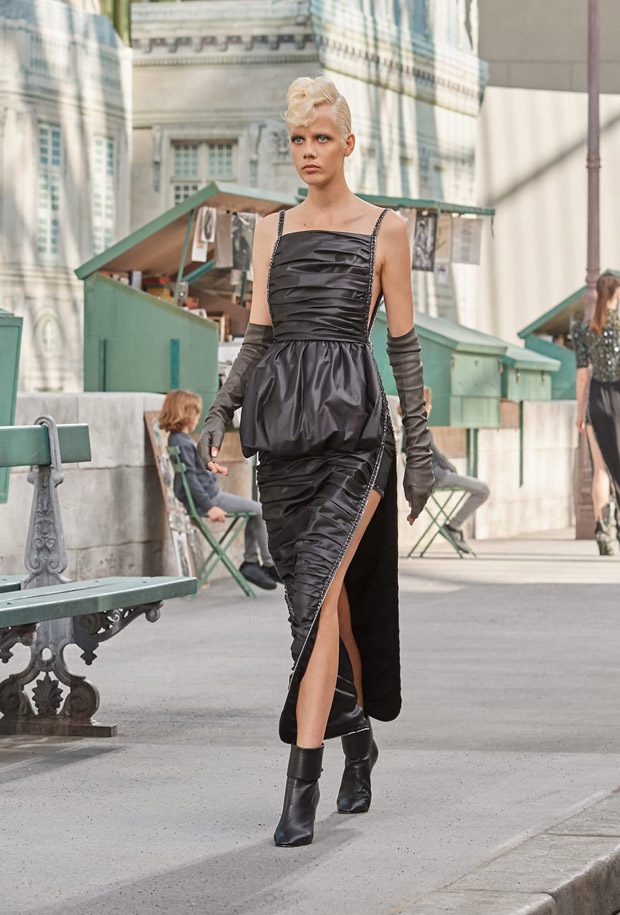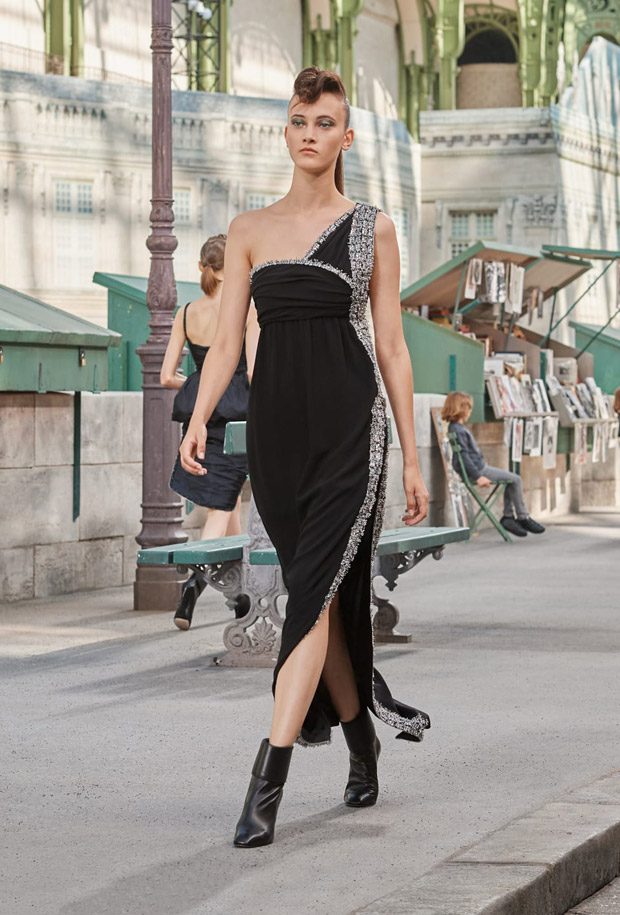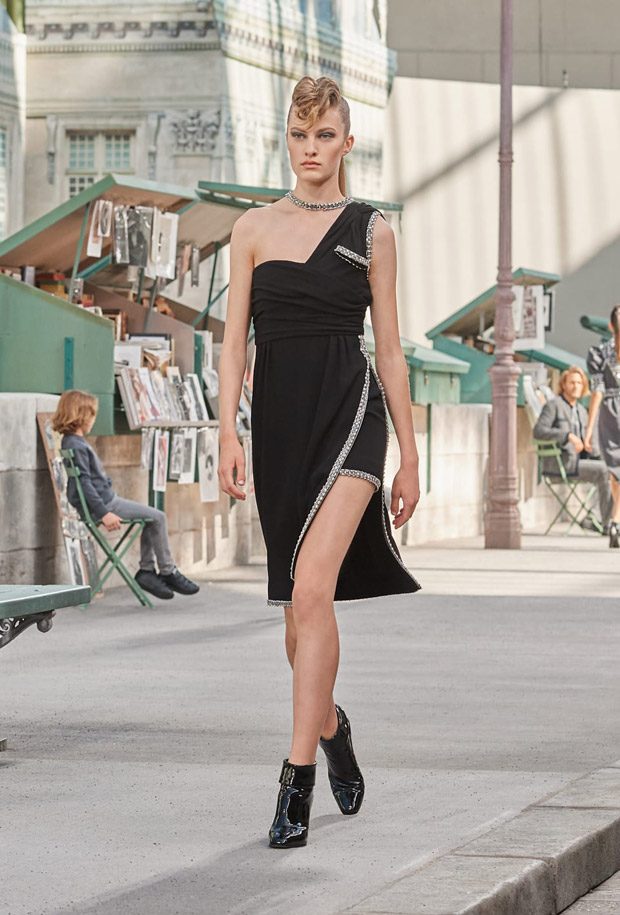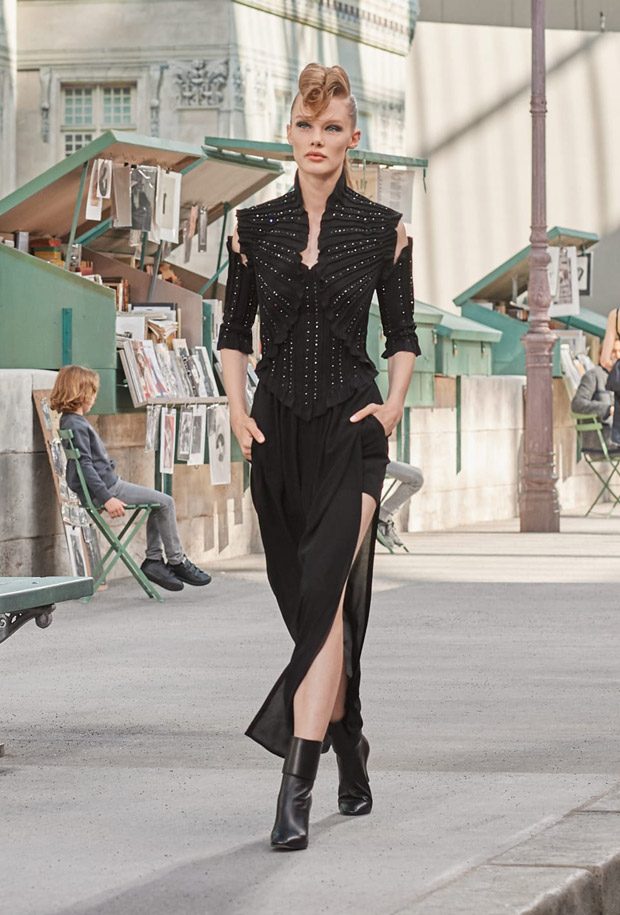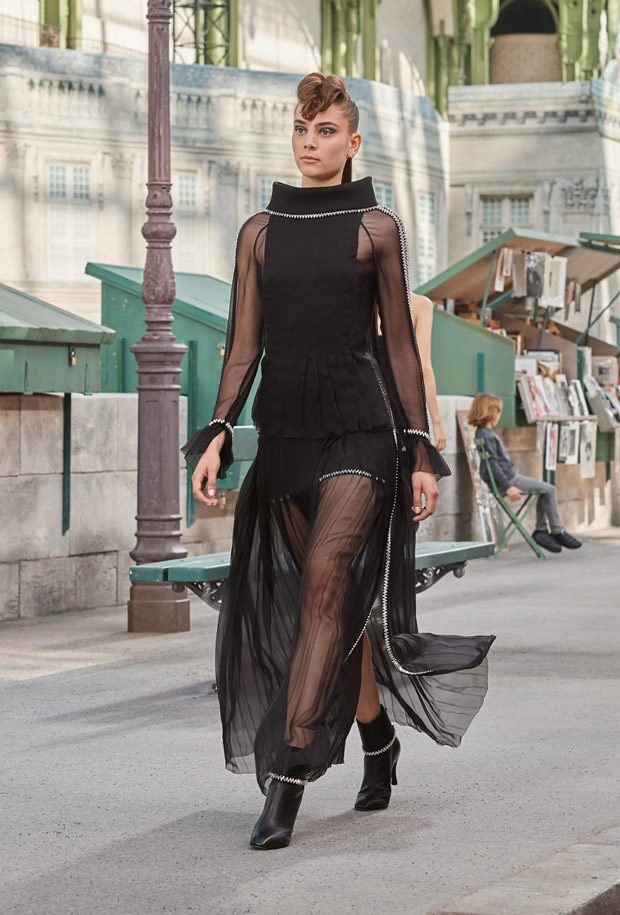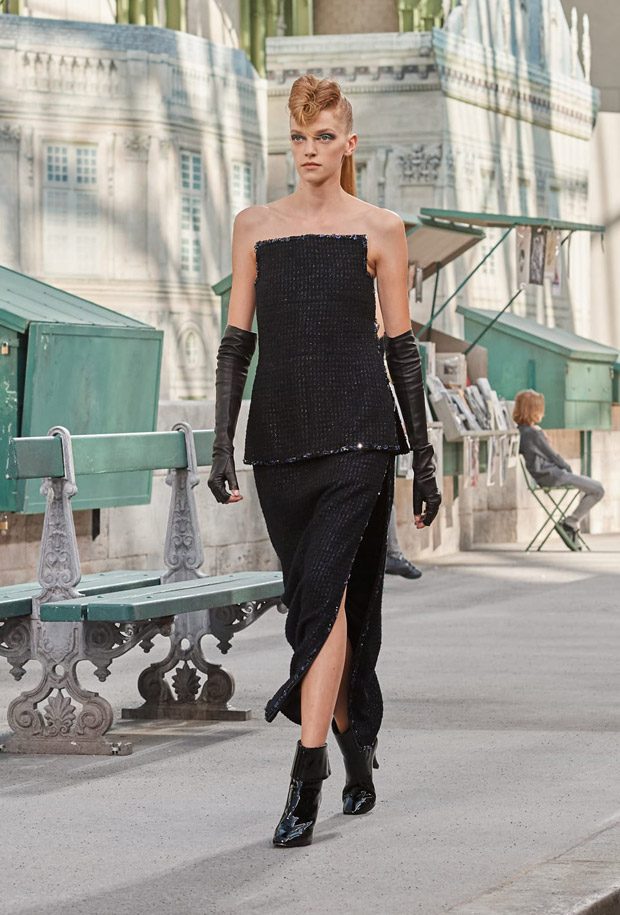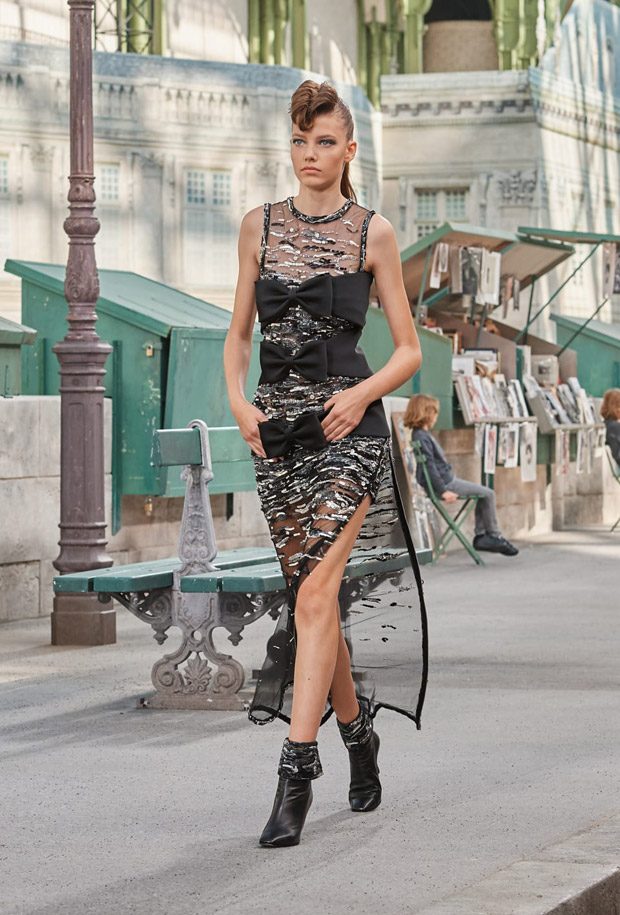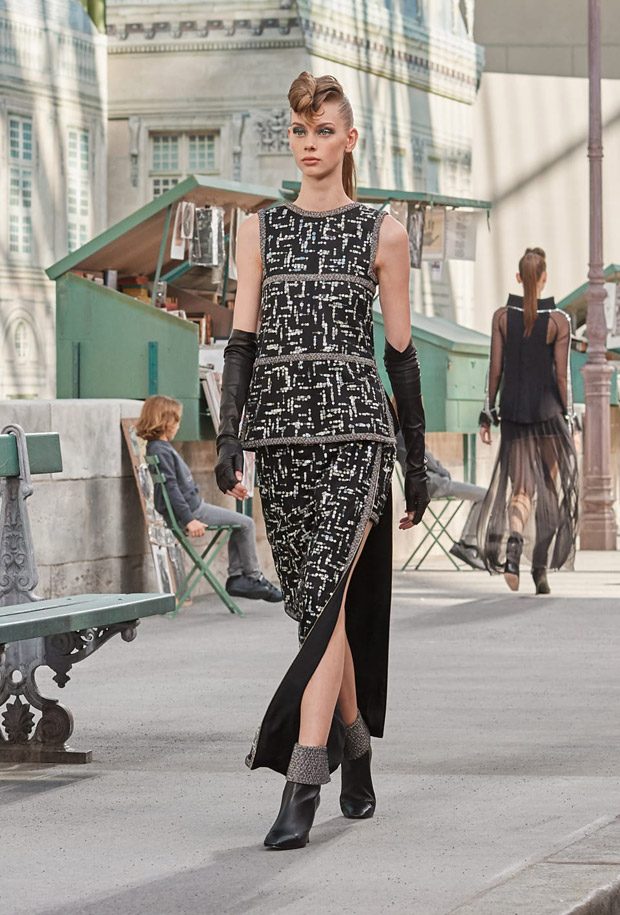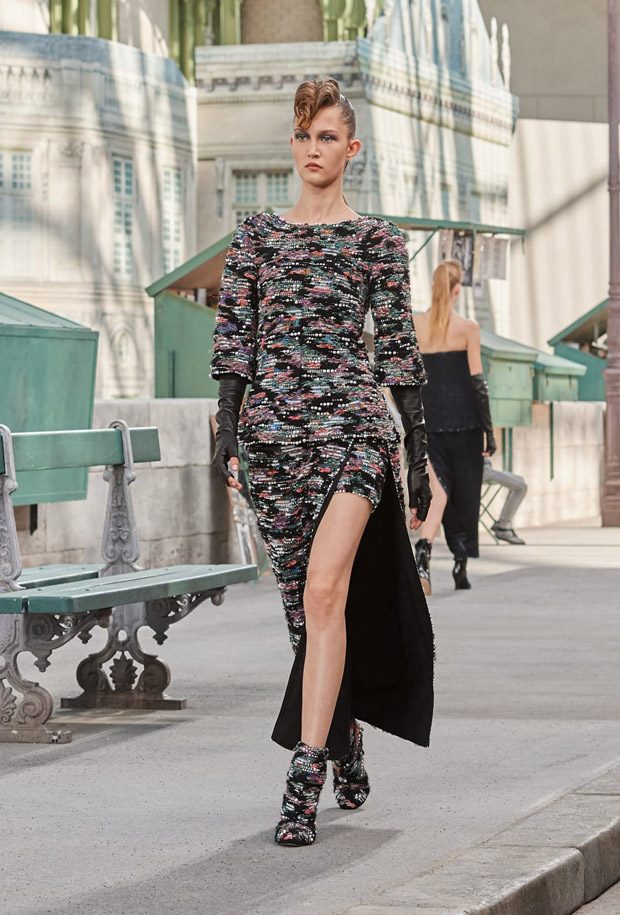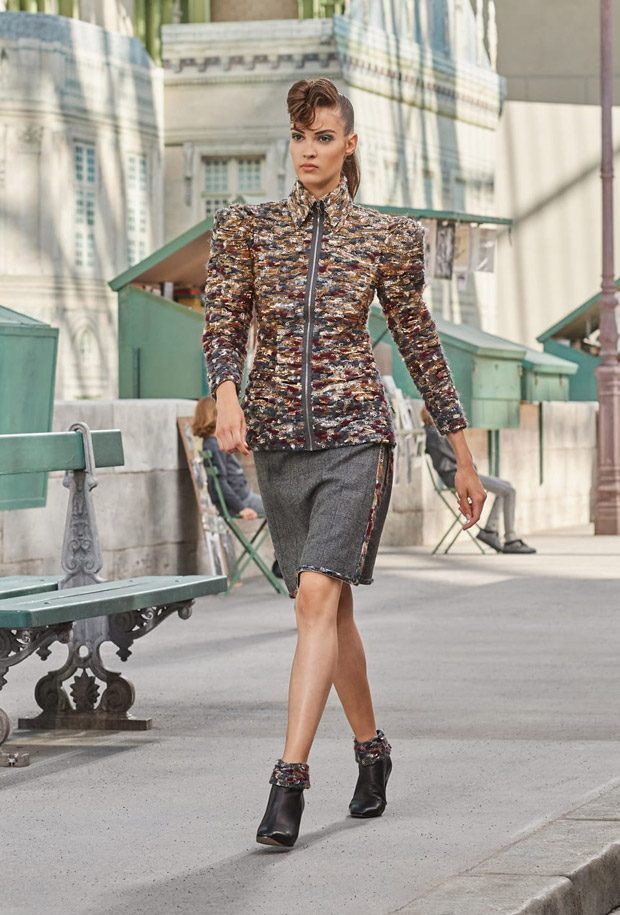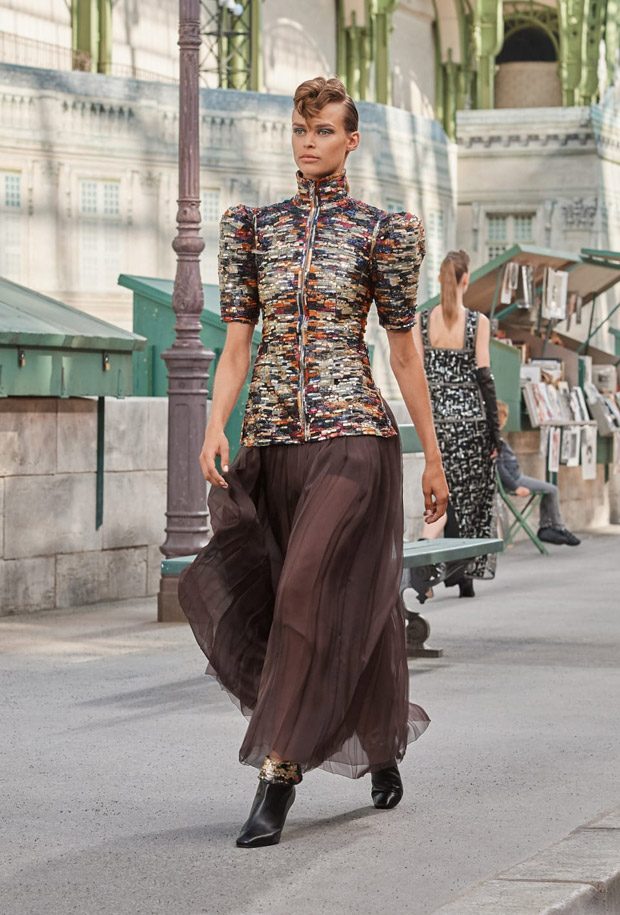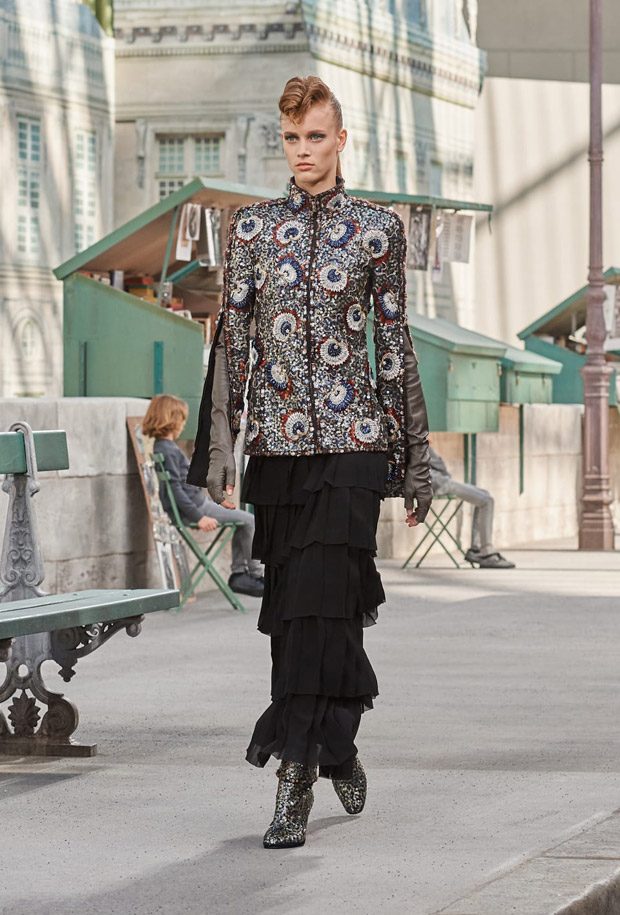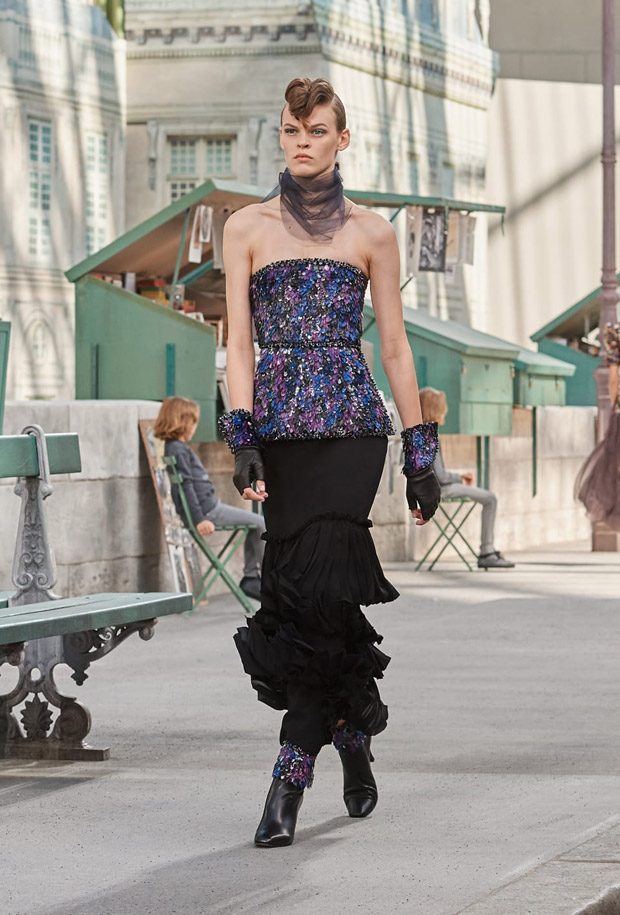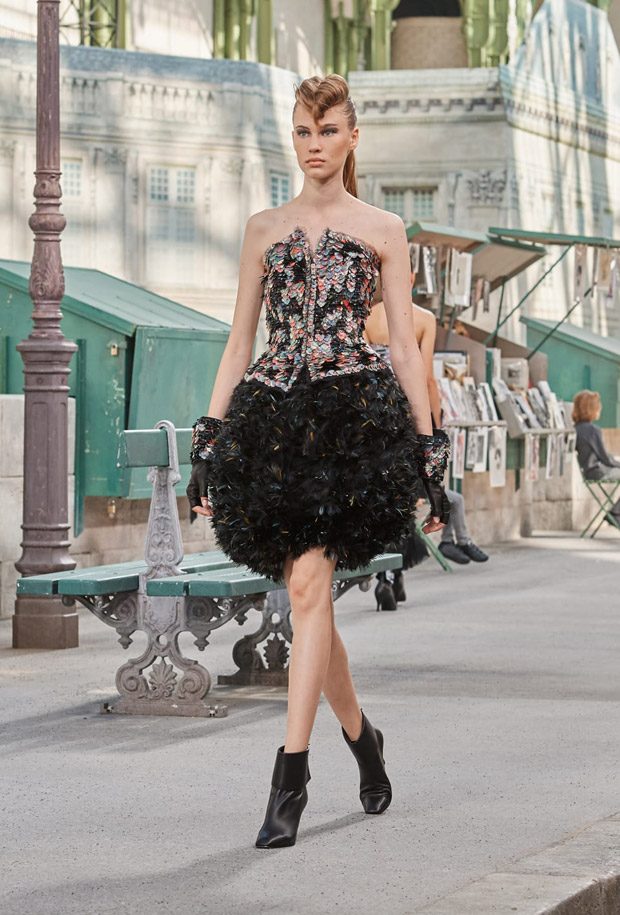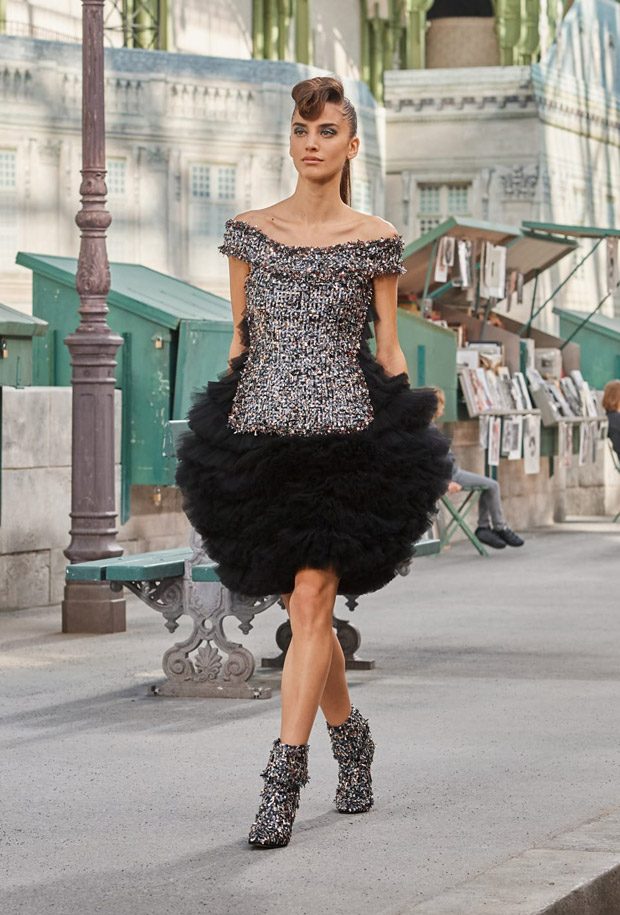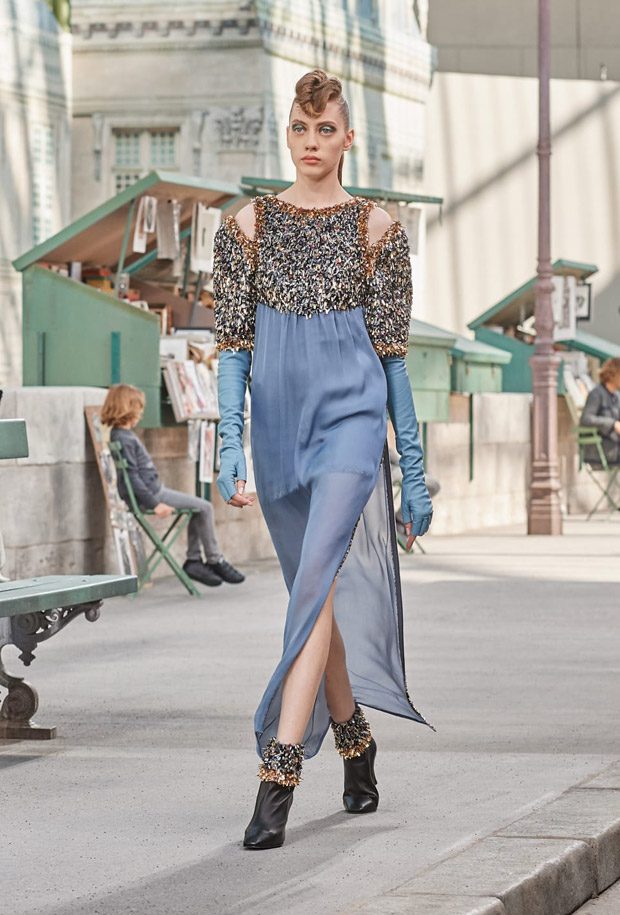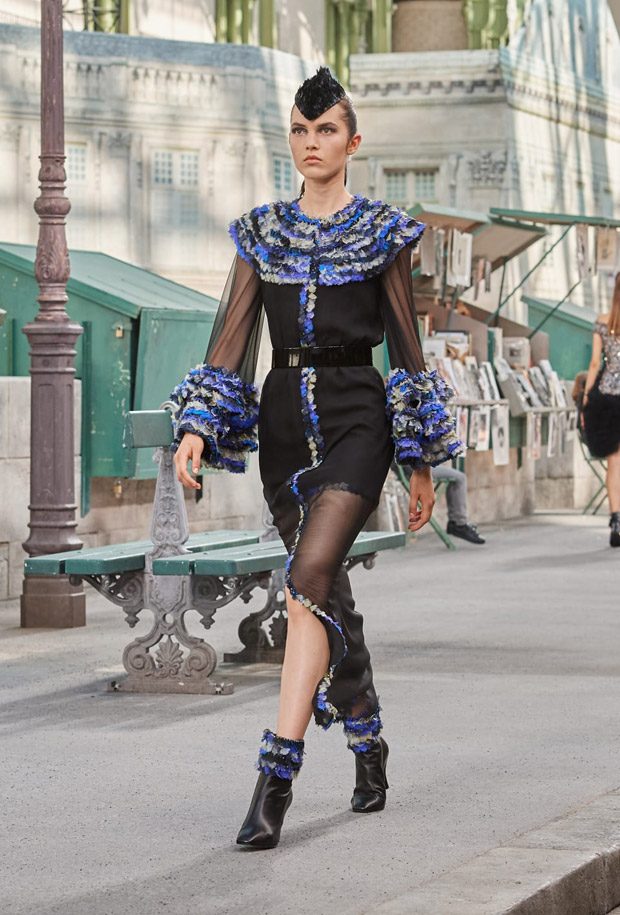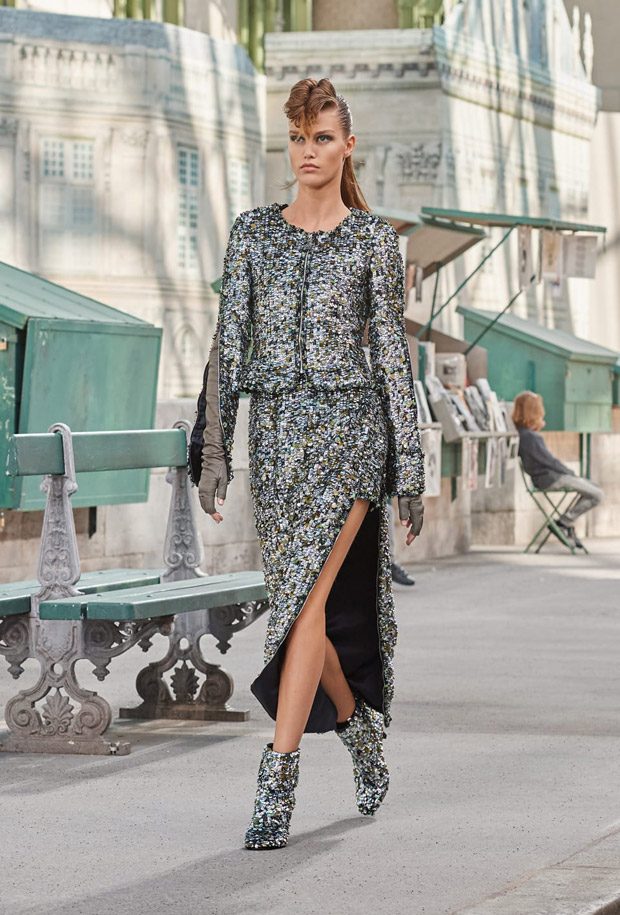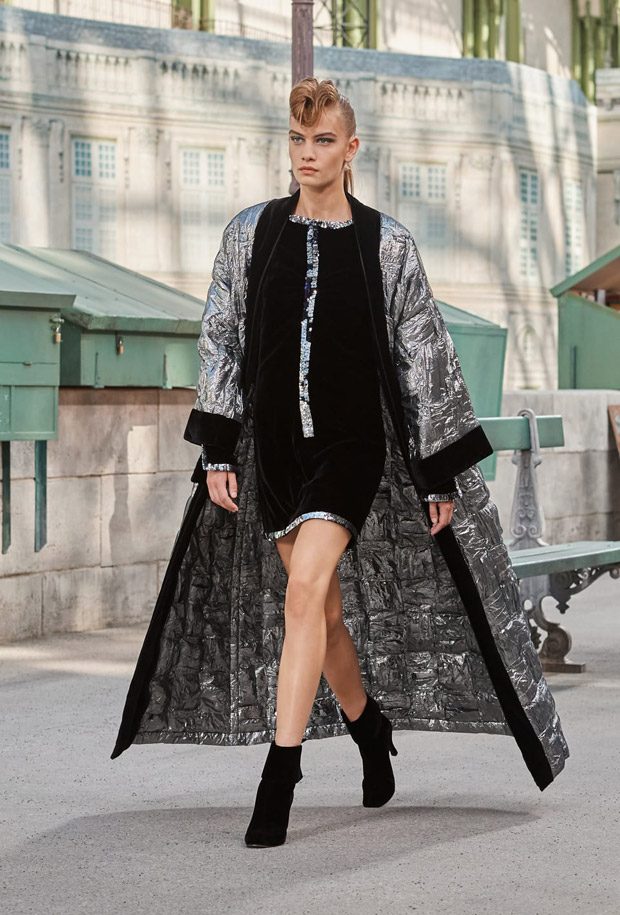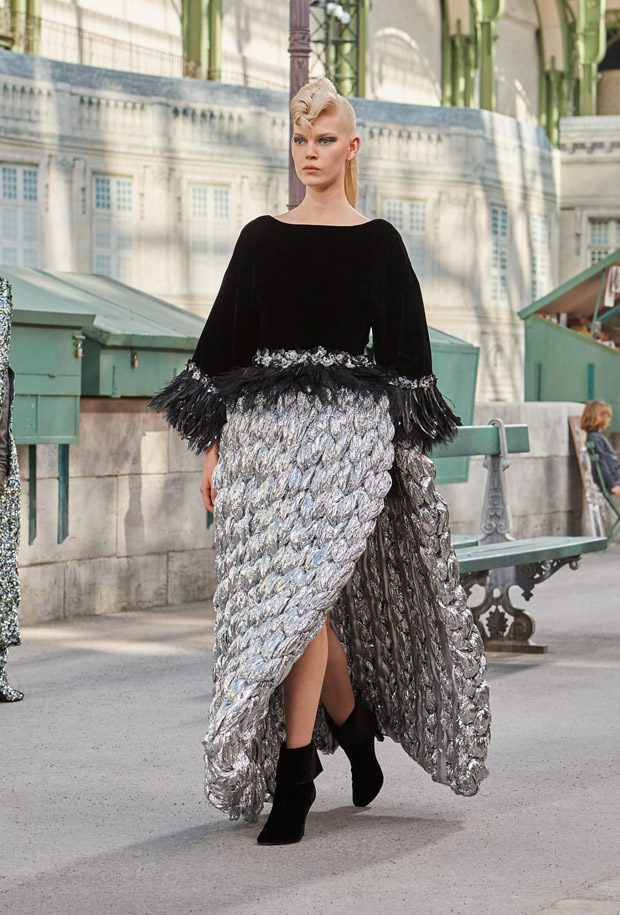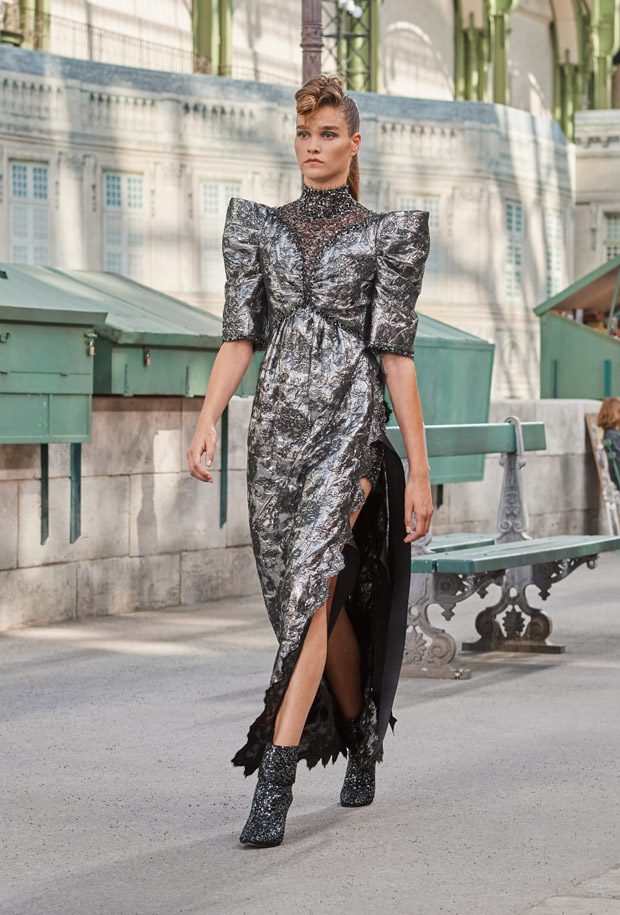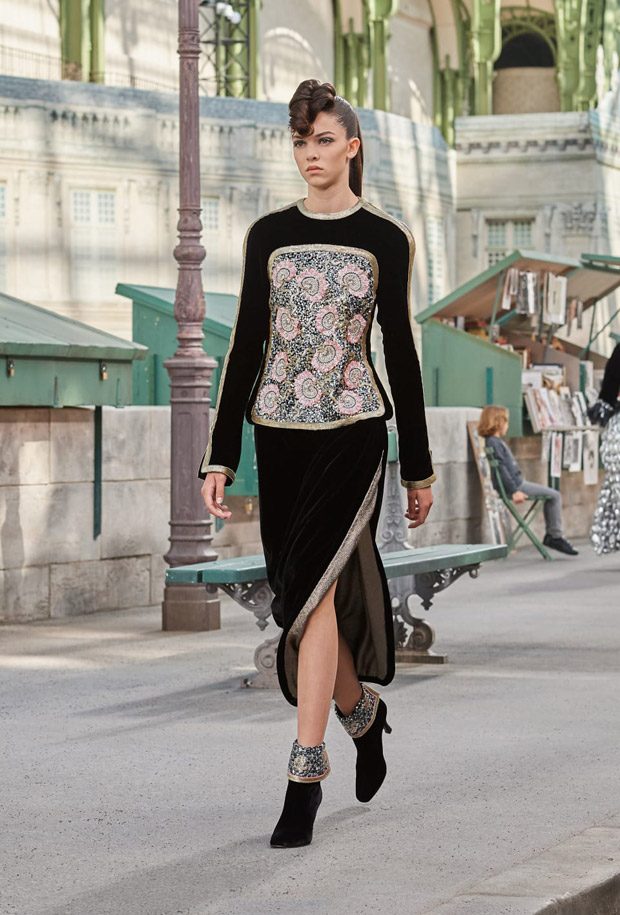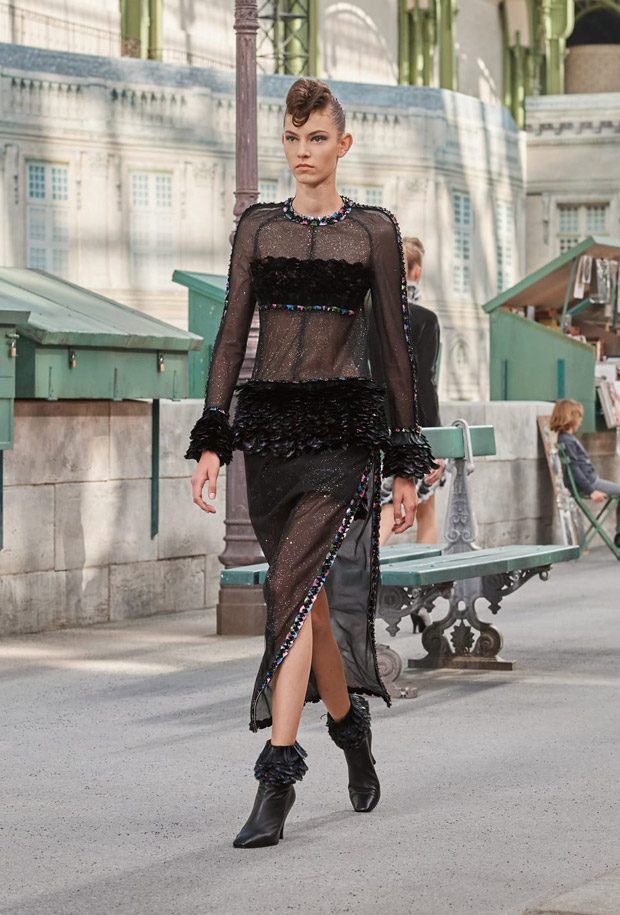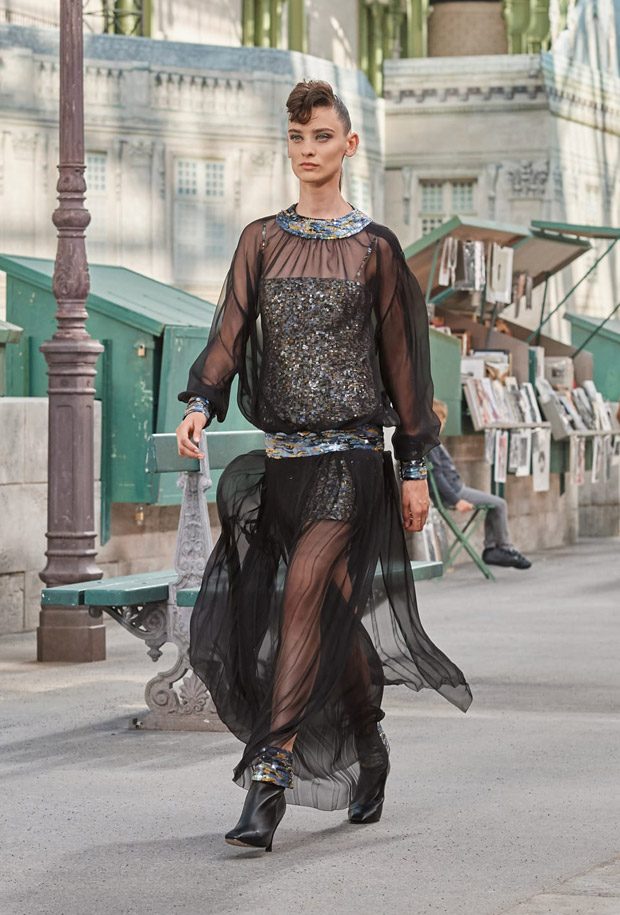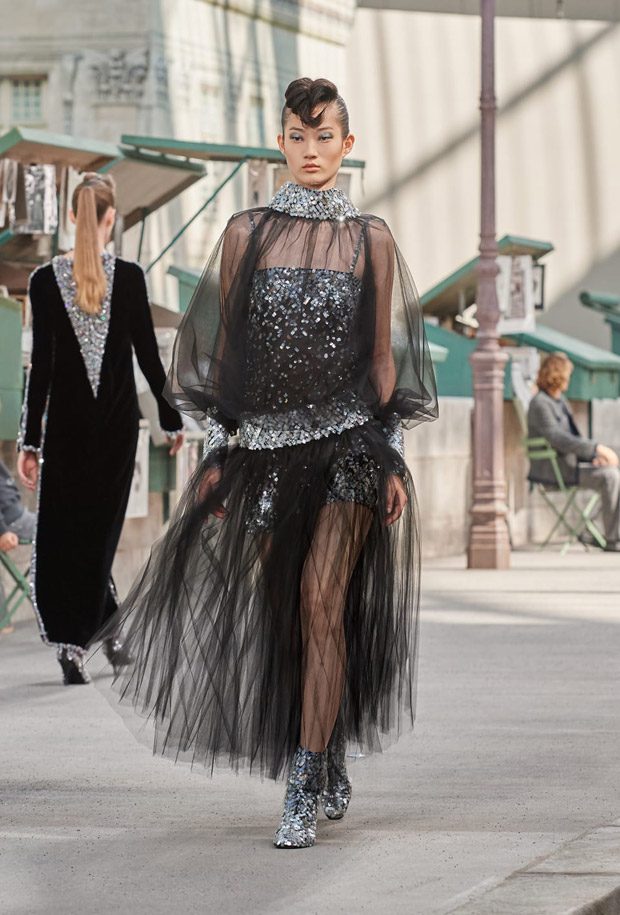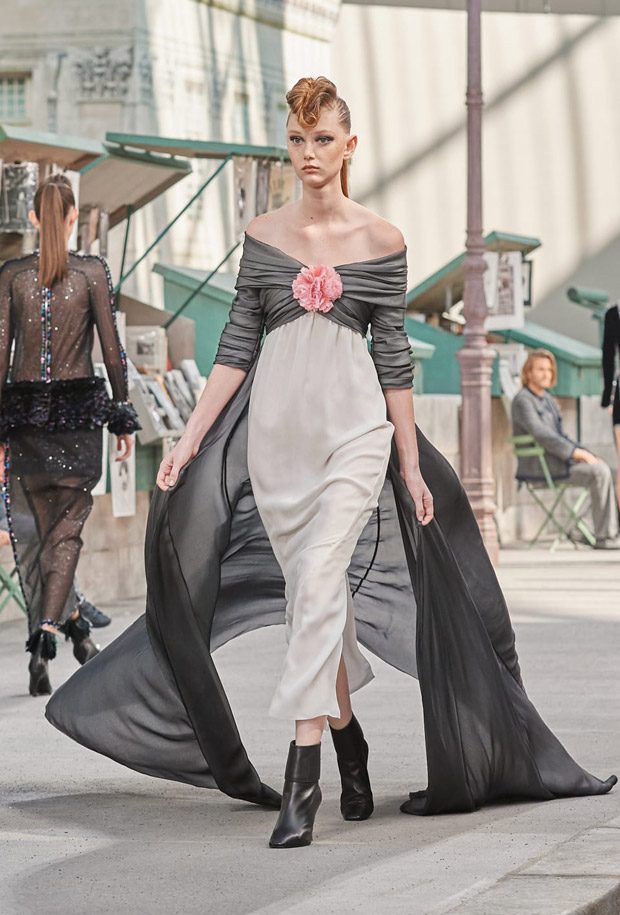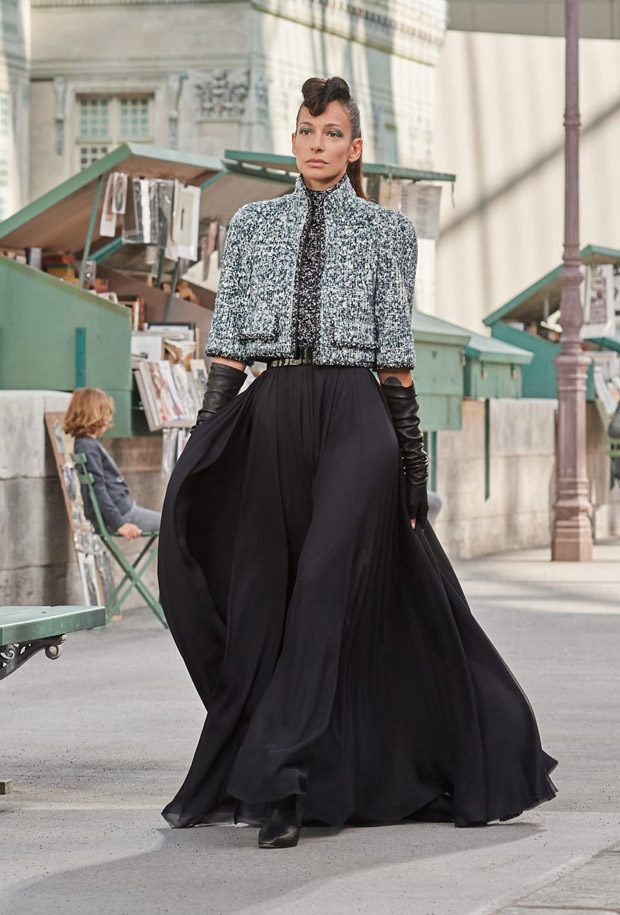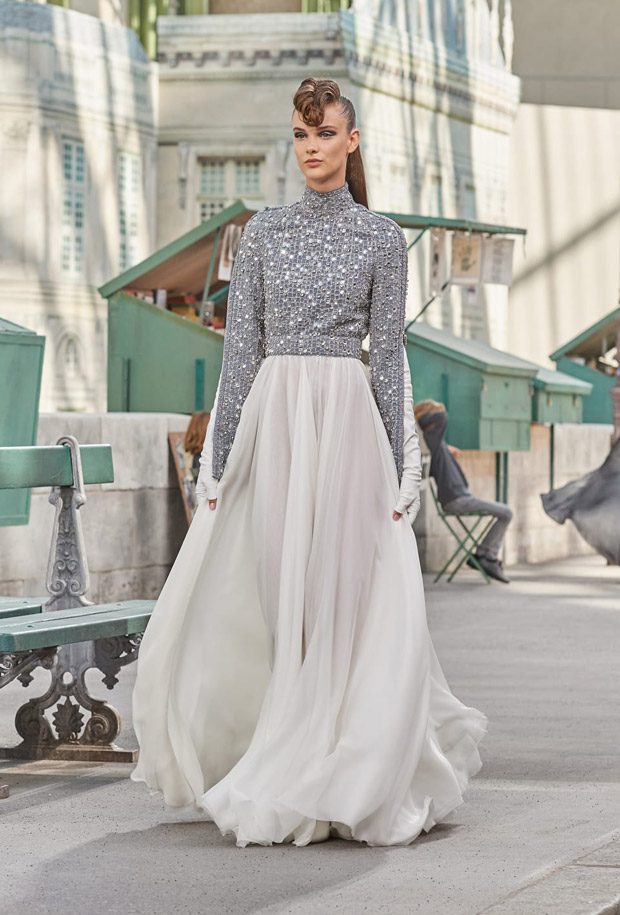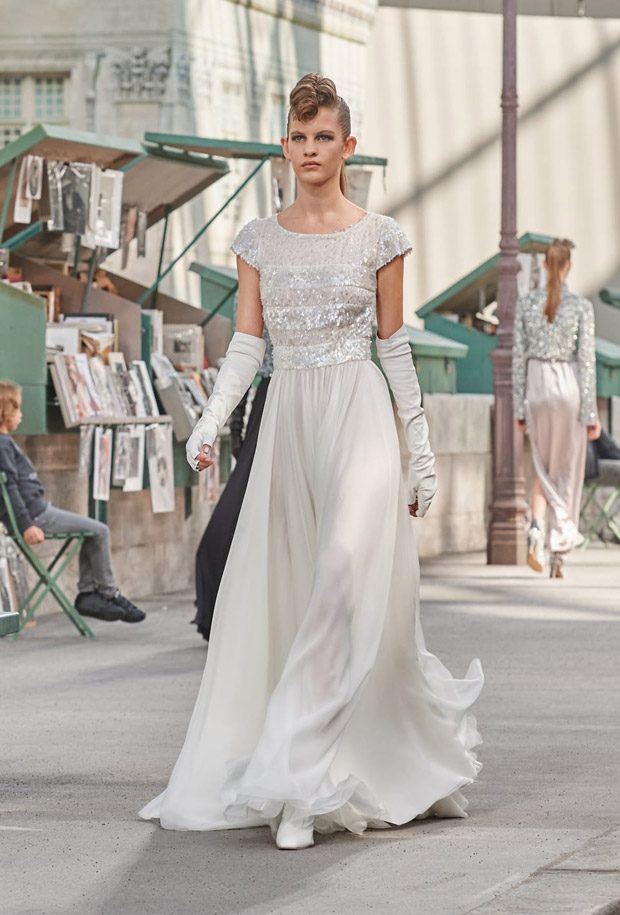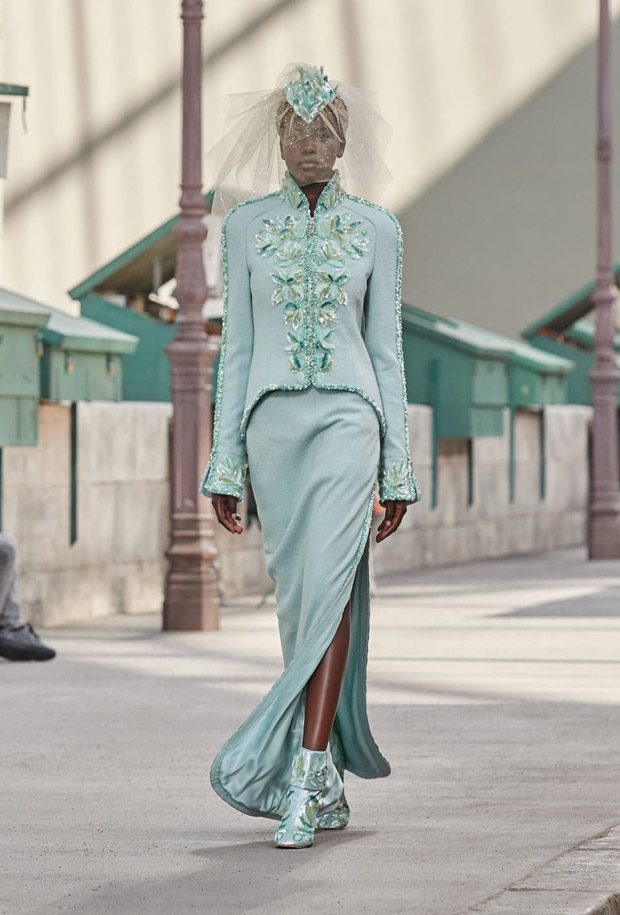 We love hearing from you, connect with us on Twitter, Instagram and Facebook.