With housing costs skyrocketing in virtually every major city across the map, pressure is growing to provide affordable living options to more than the working wealthy and upper elite. Increasingly, the preferred choice in many of these urban cores seems to be the development and design of coliving space. Spearheaded by New York-based startup common and similar companies, the concept of coliving – also known as shared housing – is an efficient use of living space meant to help people slash their cost of living while managing to still live in the place they want.
Yet with this new development comes an array of design requirements which are critical to the success of a coliving space. How the rooms look and function, how they relate to the shared spaces, and several other factors all contribute to whether or not shared housing proves to be a viable option for those in search of an affordable living situation. For coliving space to succeed as an enterprise as well as exist as an option comparable to alternative forms of housing, its design elements must incorporate the following:
The rooms
In most shared housing situations, each resident gets his or her own room. The first instinct from a design point-of-view would be to create a hotel or dorm-like space, where everyone's room opens out to a long hallway, but this option has its flaws in a coliving setting. Mainly, it does not maximize the efficiency of space like a floorplan in which rooms open out to the commons areas. As far as the rooms themselves go, it's imperative to make the most of the limited space. Shelving, foldaways, and other ways to take advantage of vertical space need to be utilized as much as possible.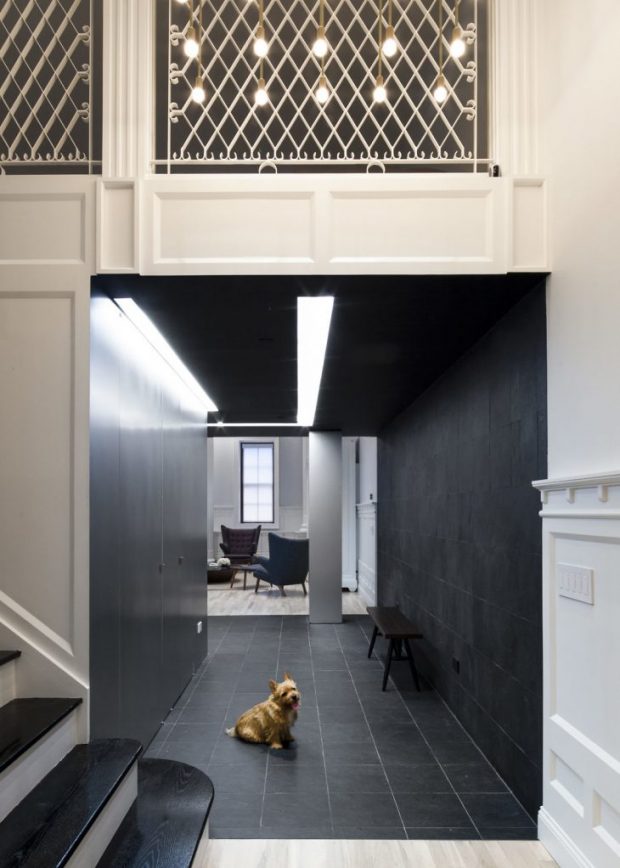 The shared space
Designing the shared space of a coliving environment is probably the most challenging part of the process. First and foremost is the need to consider the number of residents which a given shared space is expected to accommodate at any given time. For instance, can a kitchen or a living room accessible to 12 people fit all of them at once? While not everyone will be together all the time, it's critical to have room for them when they do, if possible. Now is the time to feel free to be liberal with space, as confined and constricted areas meant for multiple people will feel uncomfortable at best, unbearable at worst. This will involve various design tricks to make rooms and other areas seem larger than they are, as shared housing is inherently limited on space.
The facade
When someone chooses to rent in a coliving environment, they are agreeing to make certain trade-offs in exchange for a lower cost of living. However, they still want to be able to point to a building and say "That's where I live." and better yet, want to be proud of it when they do. For designers and architects of shared housing, it can be tempting to be frugal about the facade in order to better please the developers' price expectations, but that doesn't mean it has to be plain or otherwise unremarkable. Take a creative approach to building facade design in order to come up with something which is original, attractive, and under budget.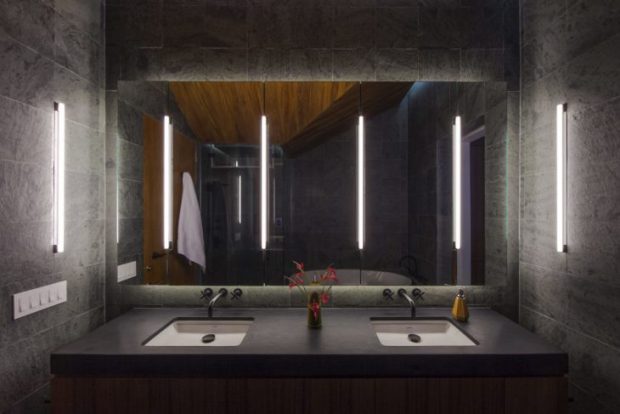 The greenspace
By virtue of the fact space is so limited that the very way we live is being redesigned to better accommodate more people, greenspace is often hard to find in these places. Therefore, any kind of garden, terrace, or yard which can be incorporated into coliving space will be a welcome refuge for residents and a draw for applicants. Similar to the interior shared space, a coliving greenspace needs to feel open and airy while simultaneously maximizing every available inch. If possible, plan the greenspace around a pretty view. Place trees and bushes strategically to keep their growth from confining the space over time. If possible, avoid fencing to further open up the area.
With coliving becoming a growing trend for young urban professionals, the door is opening up for architects and designers to get involved in shared housing from the ground up. How they approach the concept of coliving will shape its success in the decades to come.
All images from Wormwhole Apartment by Dash Marshall – see more on our architecture and interior design magazine ARCHISCENE.net.