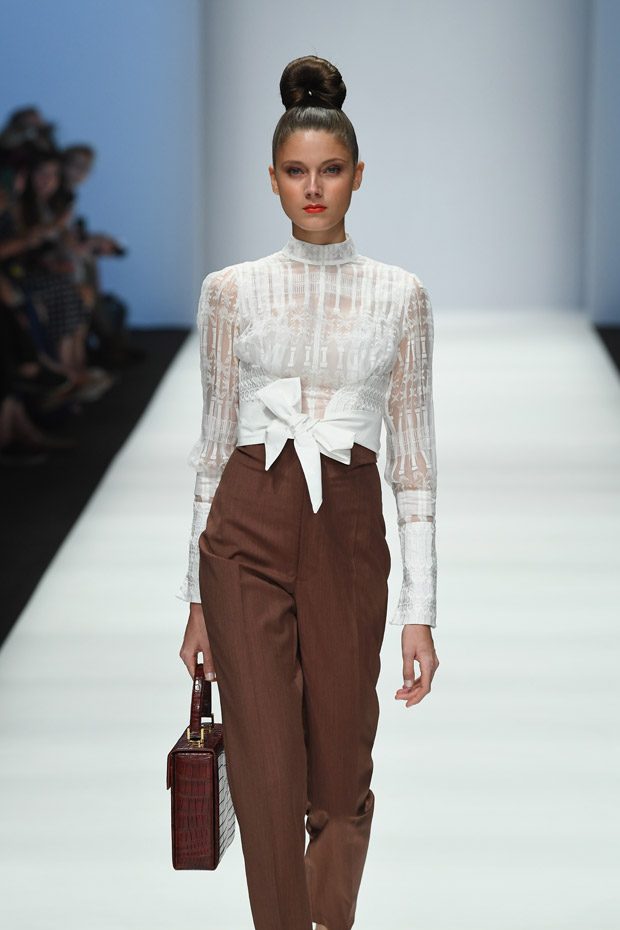 "Venice and its look. Its unique look.
One might think that it consists only
of unreal theatrical scenes,
of stone facades that hide nothing…
nor rubble and ashes.
Or the secret of the past, history, the legends.
Splendour and brilliance
versus morbidity and decy.
Myths and customs. Spices and scents.
Gothic and Byzantine.
The Unreal, what becomes real.
Movement against static, water against stone.
Appearance and disappearance."
For her Spring Summer 2019 collection "The Poetry of Light", Isabel Vollrath took her inspiration from the beauty of Venice. When you clearly observe the looks of this collection, this inspiration clearly shines through: the city is depicted as a bright, artistically created puzzle: various impressions of the city are expressed in her outfits, for example the Venetian reddish brown of the roofs can be found as a textile mosaic on various of her outfits. Colour- wise, many hues are inspired by features of Venice, for instance the radiant white of the Istrian stone that is often paired with gold, copper, yellow and orange nuances which embody the palace ornaments.
The wide range of shades of blue, embodying sky and water, are embedded in the most diverse fabrics: they are ranging from graceful, transparent silk organza, to thin wool and comfortable cotton fabrics, eye- popping, colourful silk creations, to gauze and smooth tulle. Isabel Vollrath creatively plays with a bunch of different materials and unites them incredibly well. Thus, the whole collection is highly interesting to discover.
Continue below to read full review of Isabel Vollrath's Spring Summer 2019 collection by our Berlin Contributor SUSSAN ZECK: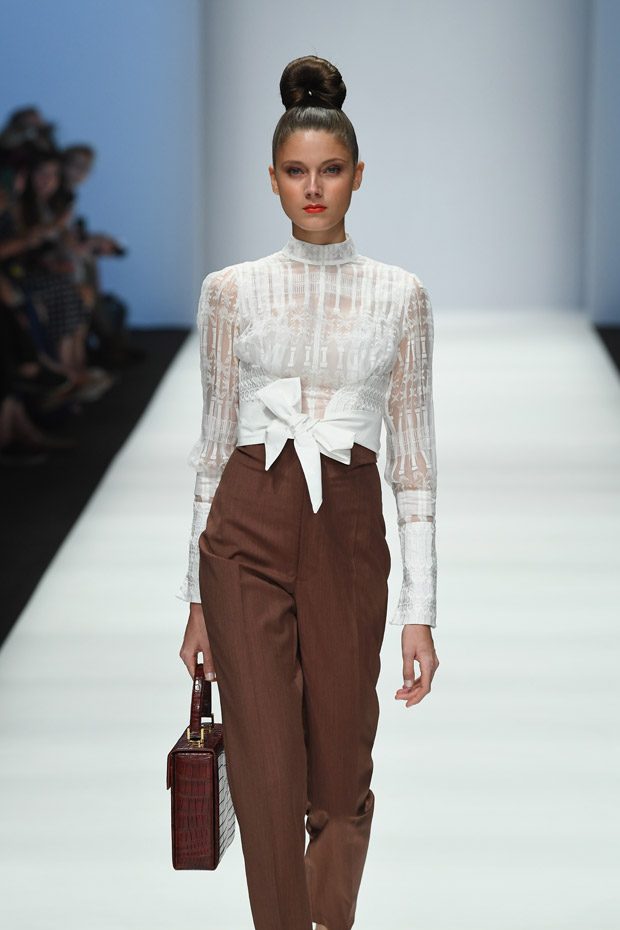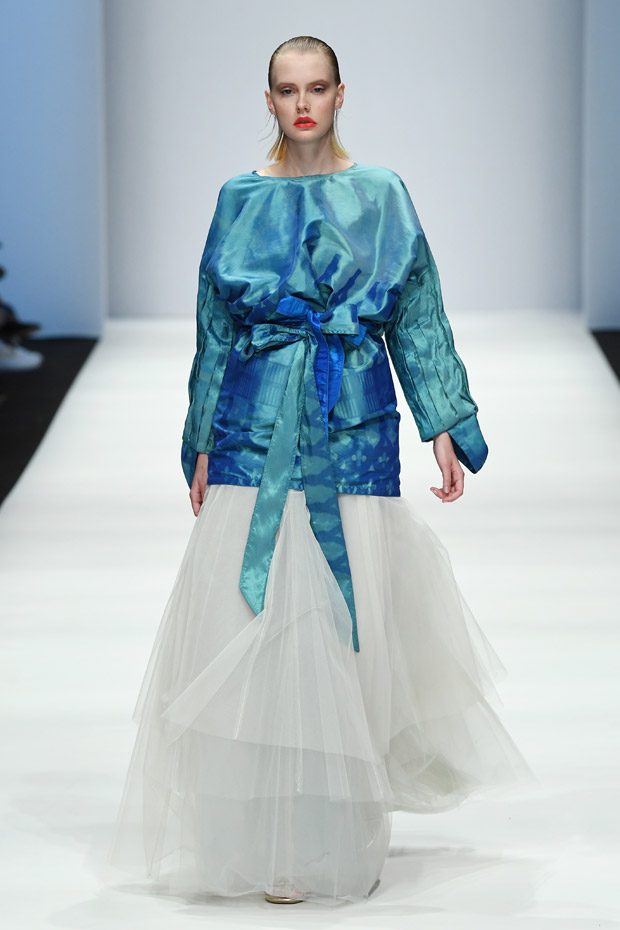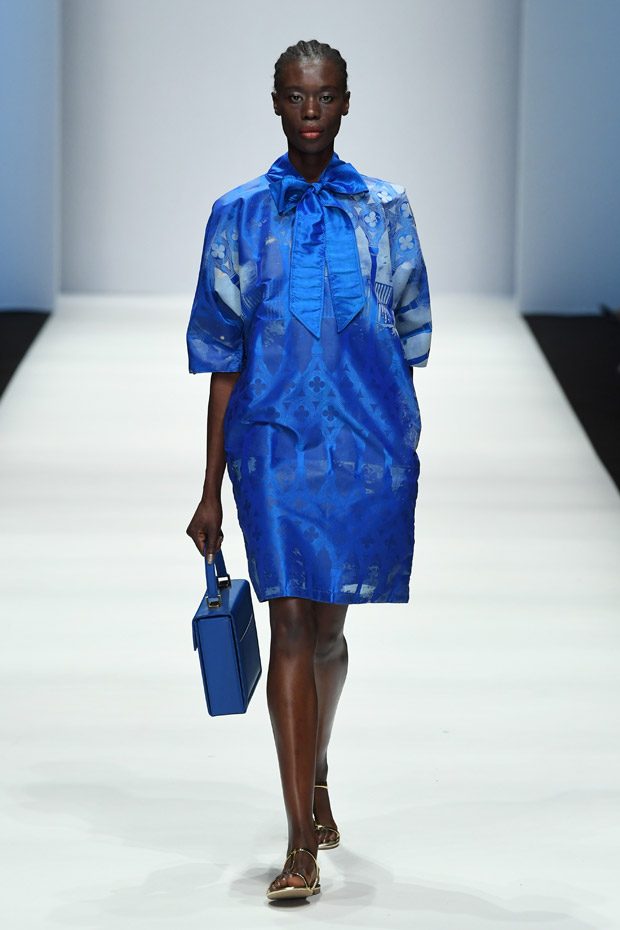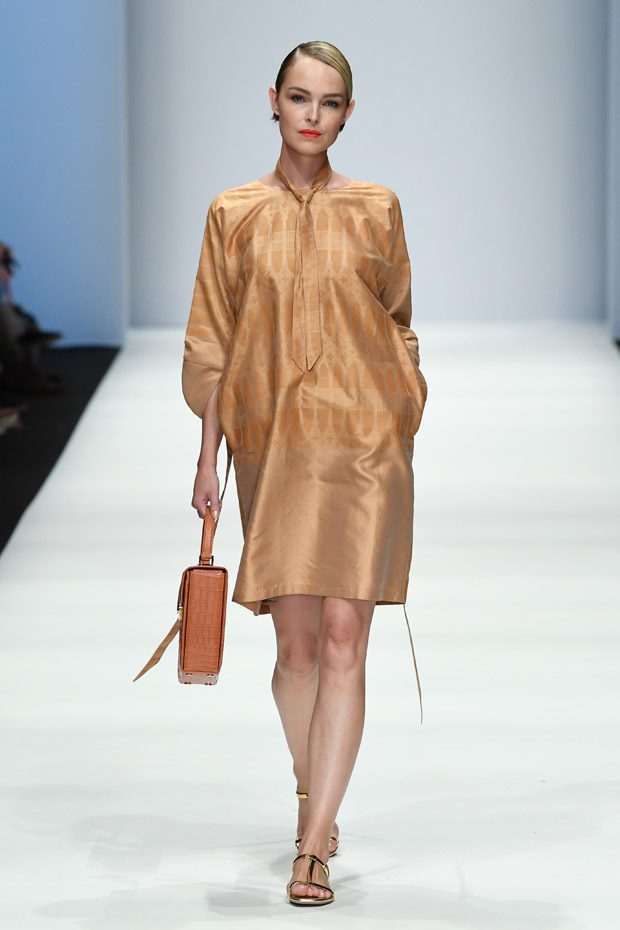 "In Venice, in the remnants of the great old spirit…I have a feeling of free life, higher existence, lightness and grace."
(J.W. Goethe)
If you have a closer look at the prints, you will recognize silkscreen prints in a "Venetian window" style, which are applied in various sizes and finishes which then become an ornamental design. The detail- awareness of this collection, that has even couture- features, definitely deserves devotion: pleats, silver and gold pigments, tucks and embroideries create very exclusive three- dimensional effects. It is the purpose of those special effects to depict the morbid palazzi facades. Furthermore a lot of contrary elements are used repeatedly: shapes are, for example, sometimes kept rather static. In other cases they appear very vivid and moving. Both massive and filigree forms become visible.
As a result of all those inspirations, voluminous skirts and dresses are shown, high- cut pumpkin trousers, figure- accentuating corsets, jackets with puffed sleeves and various high- necked colars. Fashion and art are creatively united. What stays in mind is the very poetic character of this unique collection and the designers' vivid mix and match with various ideas and inspirations.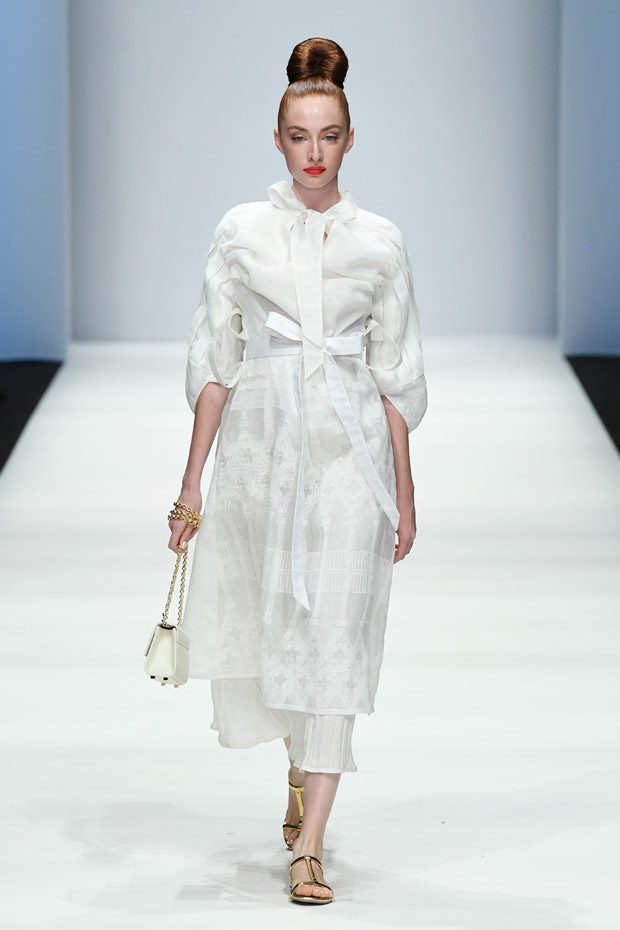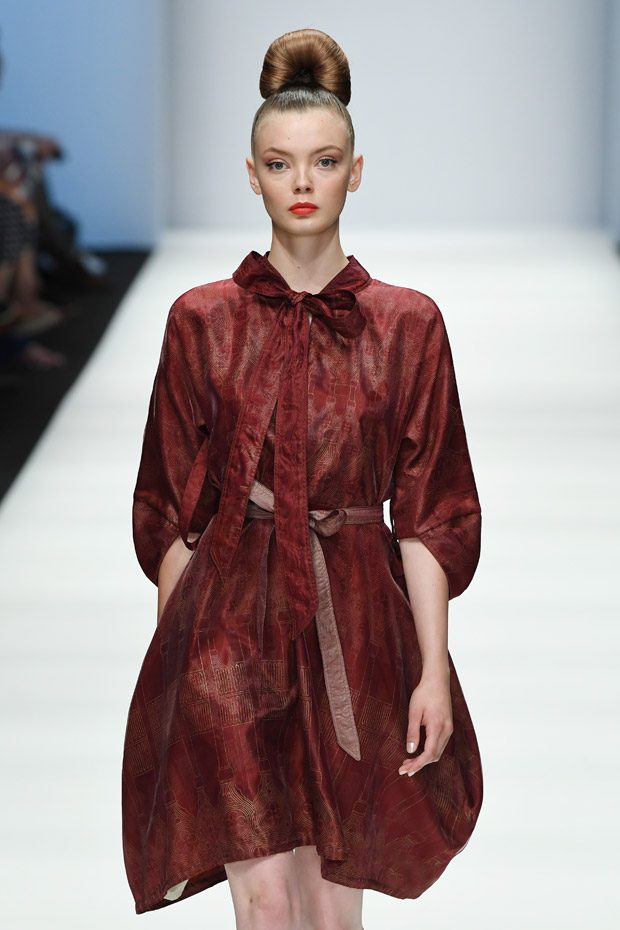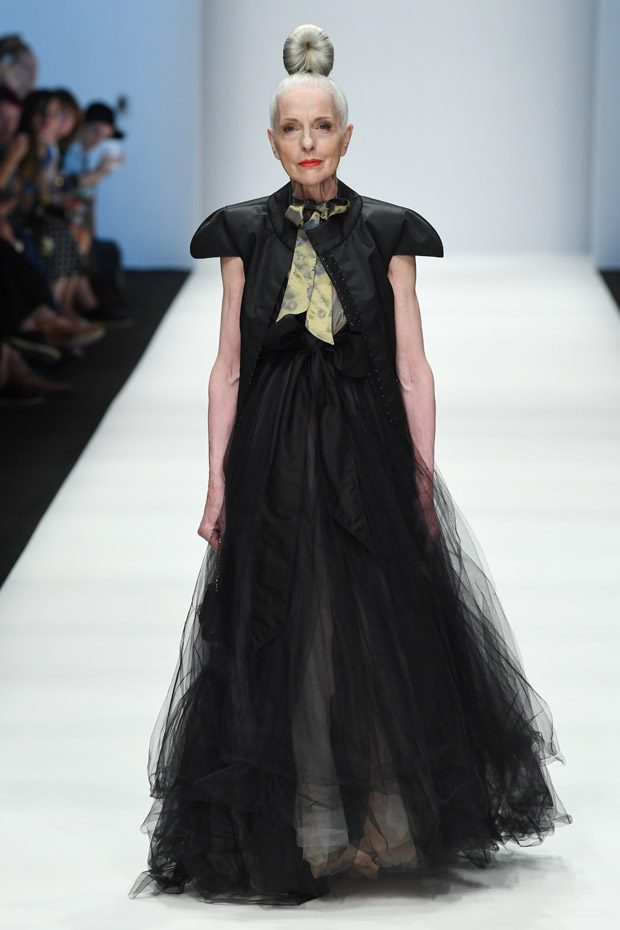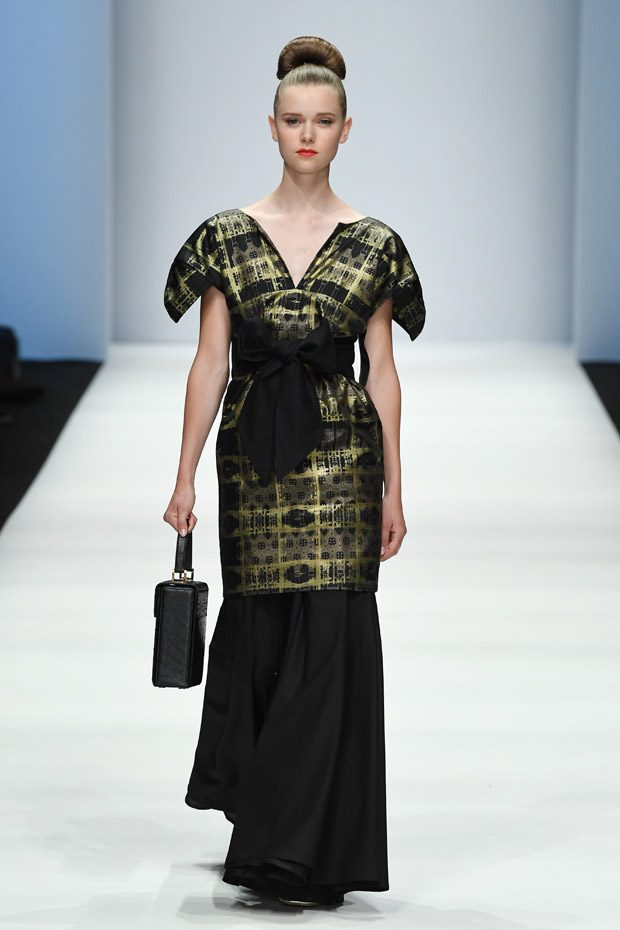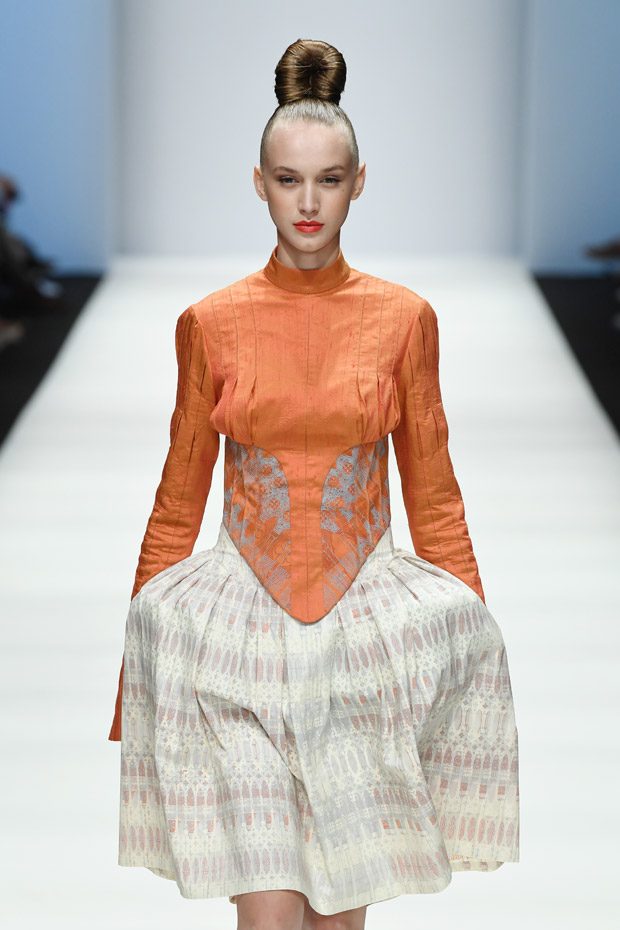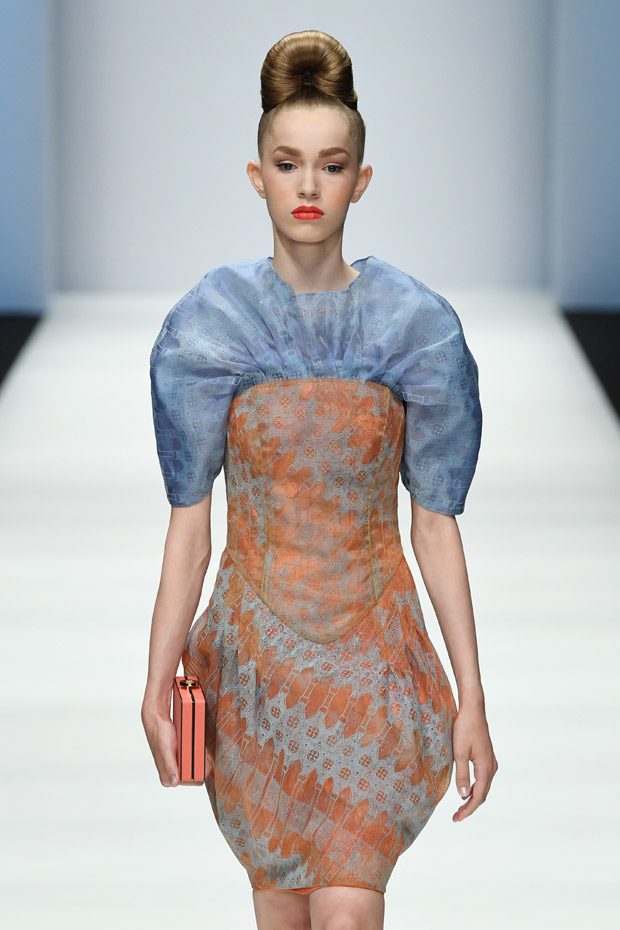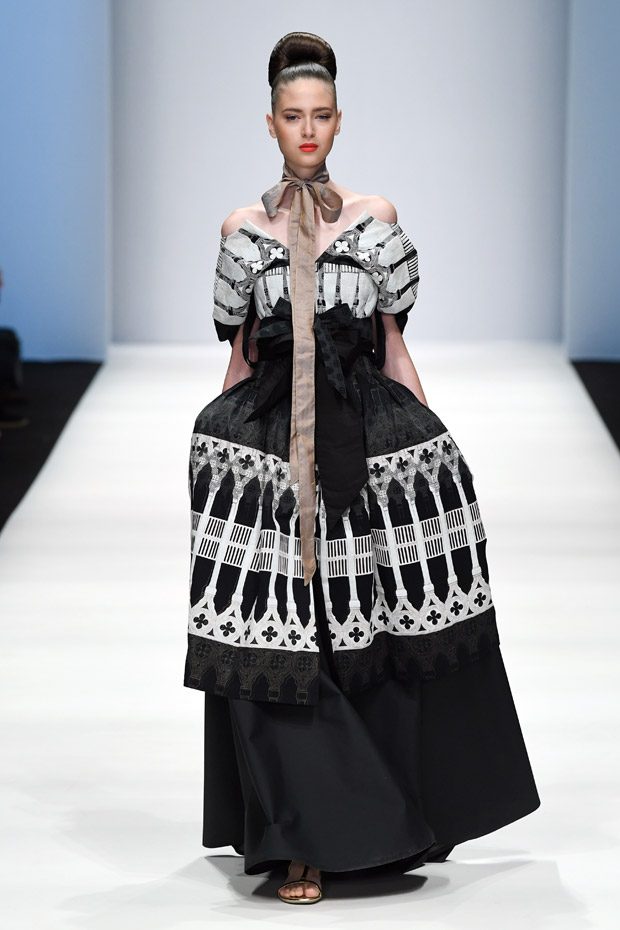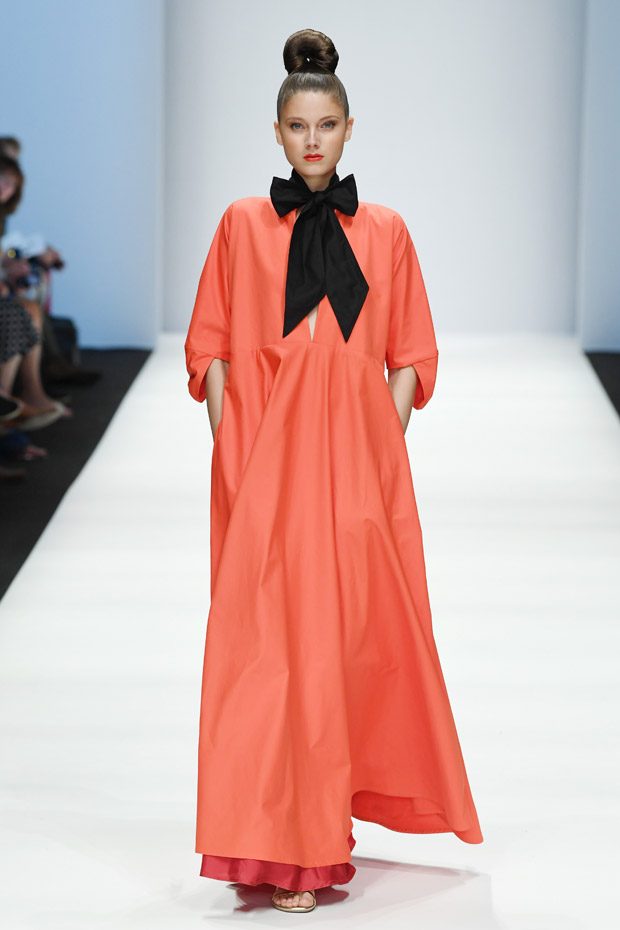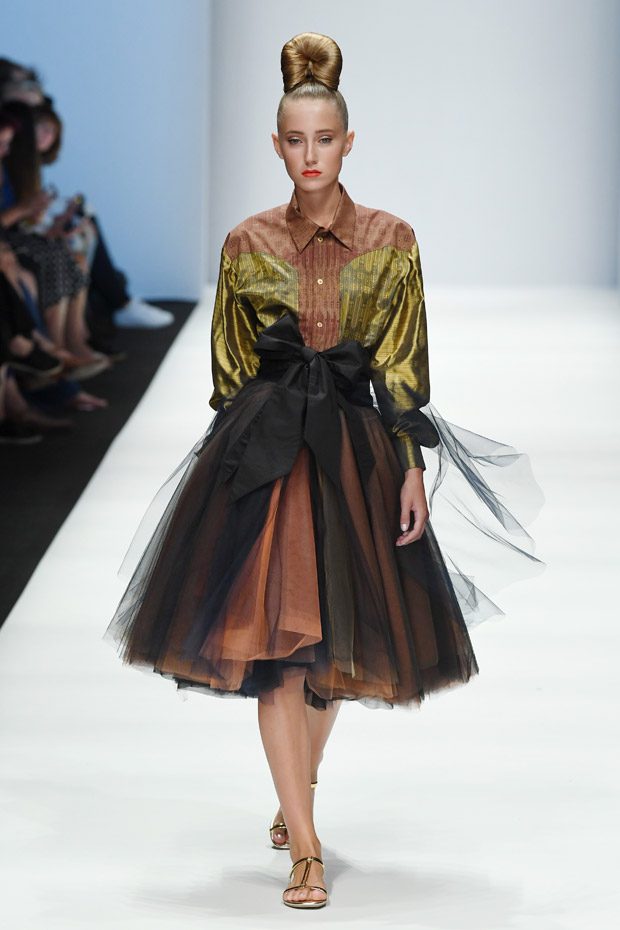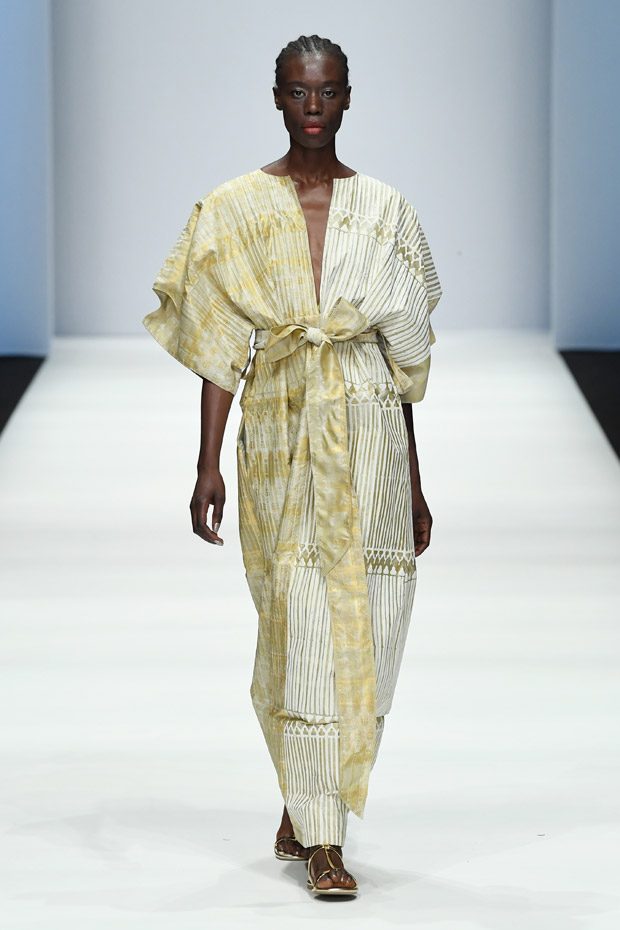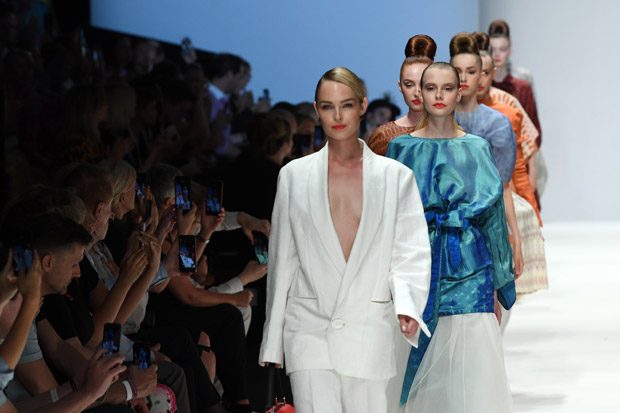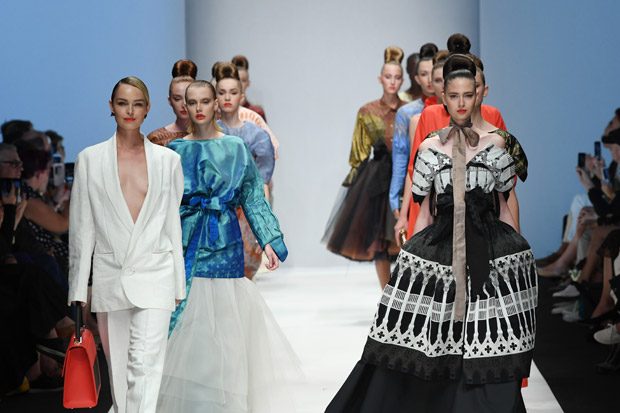 Picture Credit: Getty Images for MBFW
Review by Sussan Zeck for D'SCENE Magazine