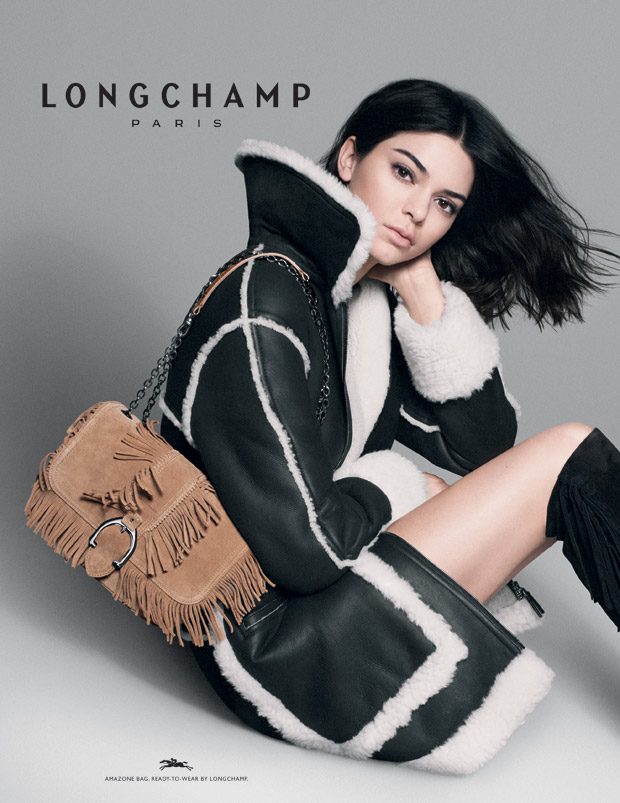 Discover Longchamp's Winter 2018 advertising campaign featuring reality star Kendall Jenner lensed by fashion photographer David Sims. In charge of styling was Sara Moonves.
"The spirit of the campaign is notable for its youth, freshness and sensuality. Each of the three double-page spreads juxtaposes two visuals, a portrait and a silhouette, in a dynamic layout which highlights different facets of the "modern Amazon". Kendall is by turns feisty in a lamb and rabbit-fur coat with black and orange zigzag stripes, sexy in a fluid velvet tuxedo, and irreverent in a sumptuous shearling coat which showcases Longchamp's heritage of leather craftsmanship. In each visual, she wears a variation on the season's star Amazone bag, as if to make the point that the three moods are all expressions of one and the same personality."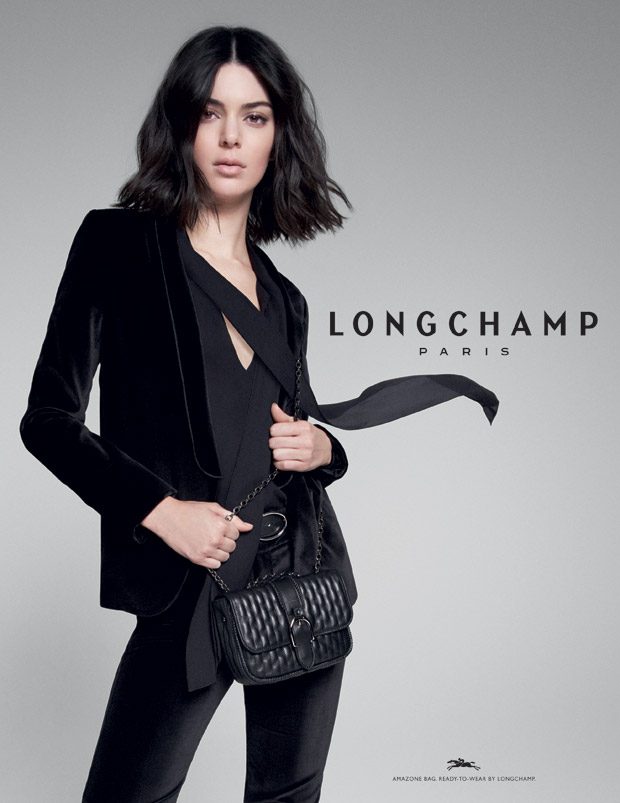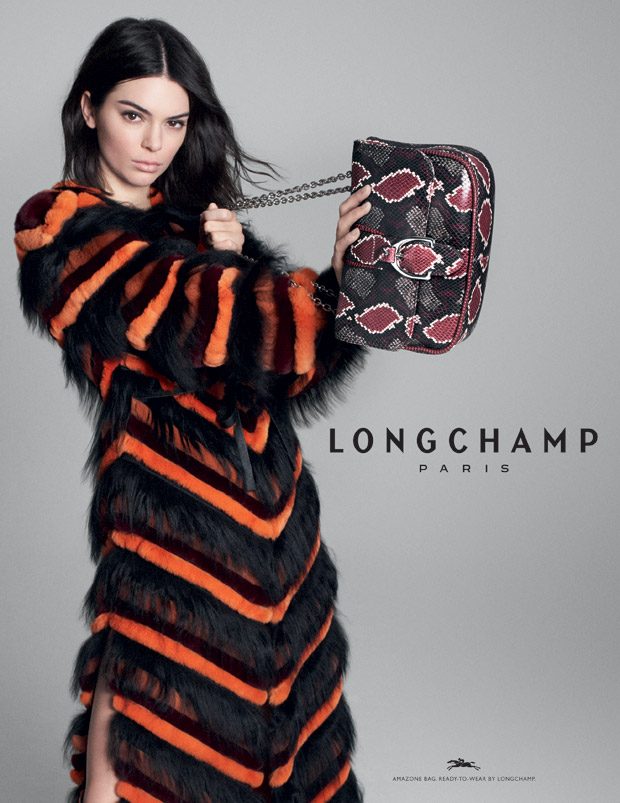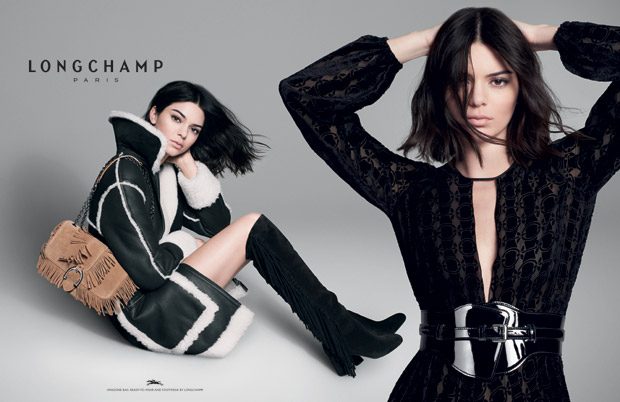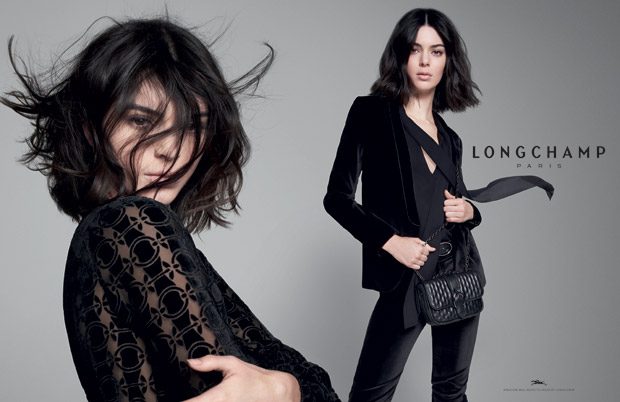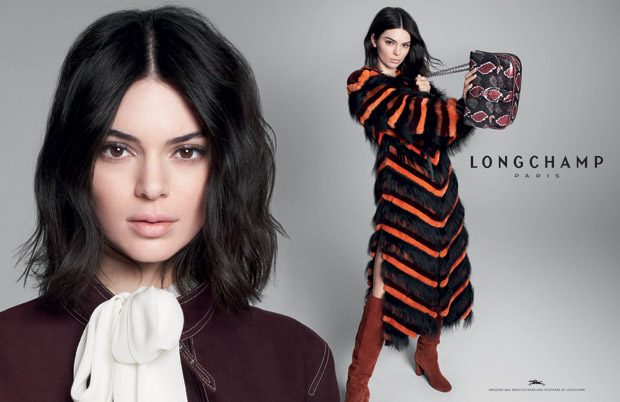 We love hearing from you, connect with us on Twitter, Instagram and Facebook.