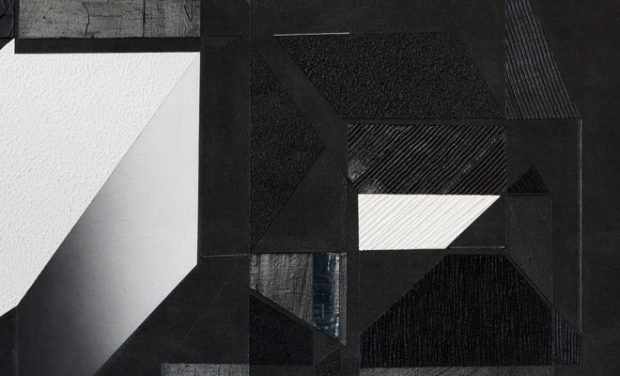 The fifth edition of START Art Fair is opening its doors from the 13th to the 16th of September, at the iconic Saatchi Gallery. One of the must-see art fairs in London to discover the most talented emerging contemporary artists promises to kick off London's autumn art season showcasing over 50 artists from more than 25 countries.
Discover our top 5 exhibitors after the jump: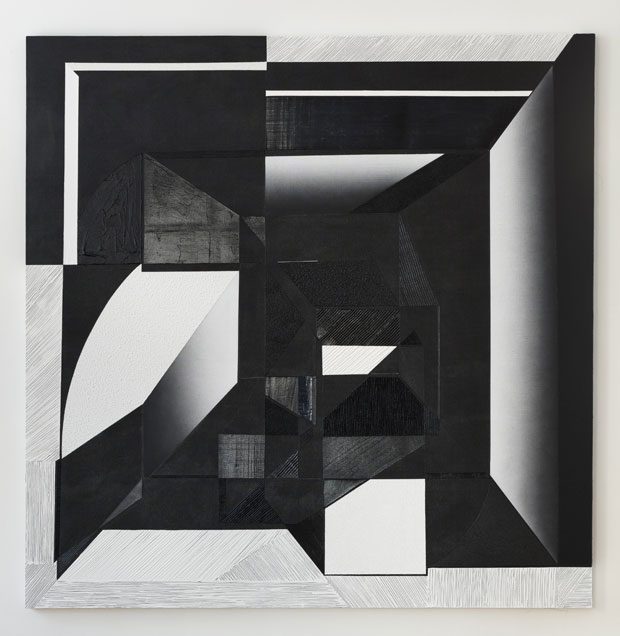 BALART – Established in 2017 by Art Consultant Rita Balla, Balart's mission is to create opportunities for, mostly, Hungarian – Slovak – Czech artists to become active participants of the English art scene, and to promote a two-sided communication between the English and Middle-European representatives of art. Balart will be represented at START by Czech artist Karel Štědrý whose early paintings are influenced by spray-painted street-art or by the material and clear colours of children's modelling clay. He has tried to express through his works the ability to combine geometrical sobriety with artisanal playfulness and a respect for the past with a willingness to dissect all familiar forms into their prime elements, which he then combines into a new order.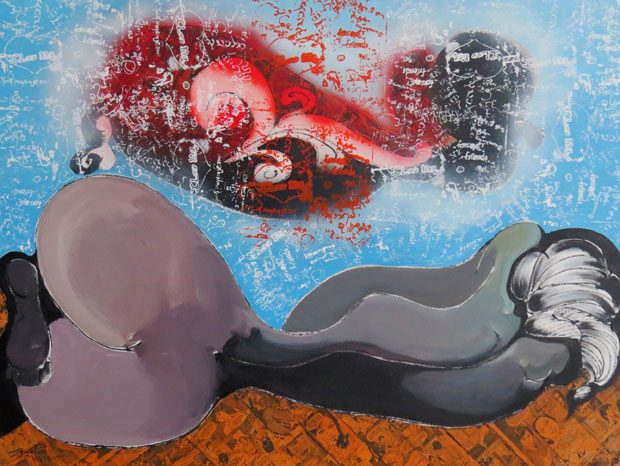 AKROYD ART – Akroyd Art was founded by Tilly McMaster and Simon Akroyd in 2017, after a life changing trip to Burma. Returning to London, they were surprised by the apparent lack of accessibility and poor representation of Burmese contemporary art in this country. Akroyd was therefore established with the aim of becoming the key conduit through which contemporary Myanmar artists can find greater representation and have a long-term platform to showcase their work outside their country. Describing themselves as apolitical, Akroyd Art wants to allow a broad range of artists to express their individual stories and reactions to current issues to offer a better understanding of what Myanmar has to offer. For this year's edition of START Akroyd will showcase a subtle combination of traditional and modern influences through artists Hein Thit, Miz Zaw, Nay Myo Say, Bart WasNotHere and Aung Kyi Soe.

SAM SHENDI – Egyptian born sculptor Sam Shendi creates joyfully coloured abstractions of the human figure which, with the subtlest of indicators, hints at the complexity of human interactions. Shendi's works references the work of "minimalism", the style of paring-down design elements and focusing on the medium of steel, aluminium and paint. Firmly based in modernist morphology his colorful architectural forms abbreviate the human figure and nod to his background in monumental sculpture and interior design. He juxtaposes cartoonish lemon, ultraviolet and pumpkin-coloured blocks, conjuring associations with children's toys and industrial design and lending his pieces an emotive and playful quality.

OPEN DOORS GALLERY – Set up originally as a pop-up gallery, Open Doors (OD) looked to encourage community cohesion and a sense of local pride through a programme of open submission exhibitions. Popping up in venues across London, OD asked local artists to reflect the local area in their unique style. The success of these events led to the discovery of a huge pool of talented emerging artists that were dismally under represented. Inspired by this observation and coming from a photographic background, OD decided to focus its efforts on highlighting and developing the best photography they could find. For this year's edition of START, OD will display artwork from Berber Theunissen (Netherlands), Guy Bolongaro (UK), Monty Kaplan (Argentina) and Arnaud Montagrad (France).

THE GALLERY OF EVERYTHING – Joining START Art Fair for the first time this year The Gallery of everything will be represented by two European artists of African origin; Johnson Weree and Abu Bakarr Mansaray. Opened to the public since 2016, The Gallery of Everything is London's first and only commercial space dedicated to non-academic and private art-making. As an initiative of The Museum of Everything, a British nonprofit organisation, committed to the advancement, integration and celebration of artists and makers beyond the cultural mainstream, all proceeds from the gallery sales and initiatives will go towards supporting the artists. The gallery's roster includes major historical master artists and newly discovered authors and creators.