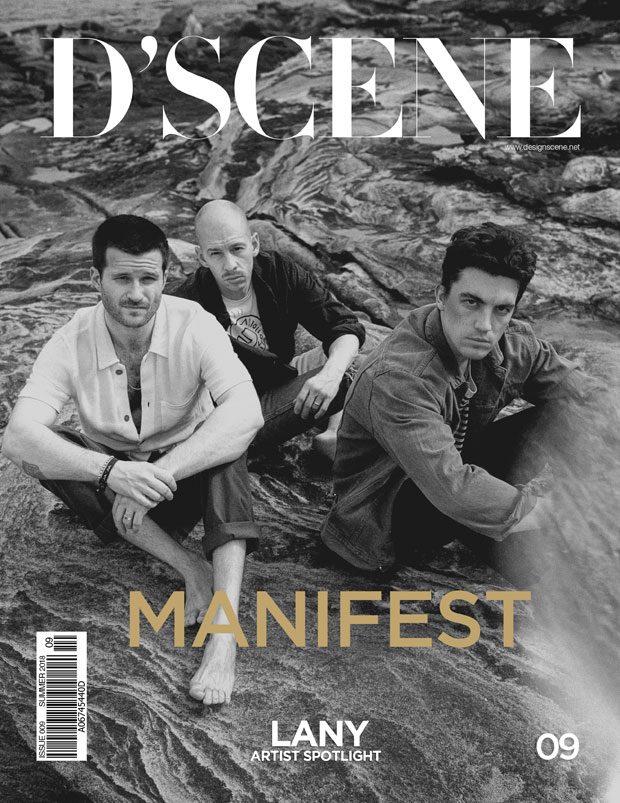 With their latest tour wrapping up there is no stopping for the Indie band to watch LANY – the trio just released it's first single "Thru These Tears". The track by reports inspired by the lead singer's recent breakup with a popular pop star, is a beautiful intro to the "Malibu Nights" album coming later this year (release date to be announced). LANY was formed back in 2014, and has slowly immersed legions of fans both with the local gigs as well as the fans of everything indie on the internet. We met up with LANY for the first time in Sydney, during their busy international tour, for the cover shoot of D'SCENE with band members Charles Leslie "Les" Priest, and Jake Clifford Goss sharing the spotlight with their frontman Paul Jason Klein.
In her telephone call Editor KATARINA DJORIC after our shoot talked with PAUL KLEIN about the band's beginnings, challenges in the music business, but also Paul's dream job – once he "grows up".
Read more after the jump: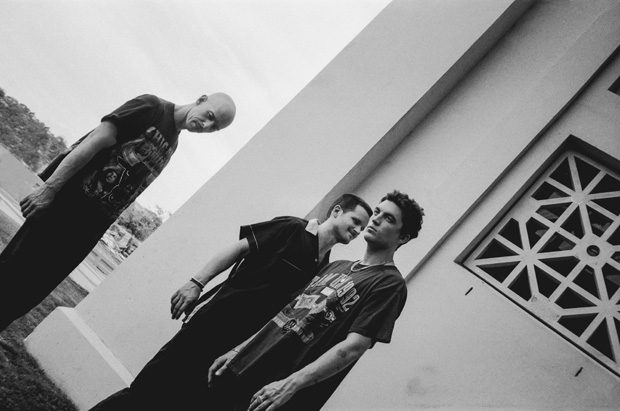 How long have you all known each other? 
For a few years now we met in Nashville probably around 2011 or 2012. We formed LANY later in 2014.
What inspired you to make music together?
Jake and Les had a band called "wrlds," and I was a fan of what they were making. So one day, I called Jake and asked if I could fly back to Nashville from Los Angeles and perhaps write some songs with them. That is how LANY started!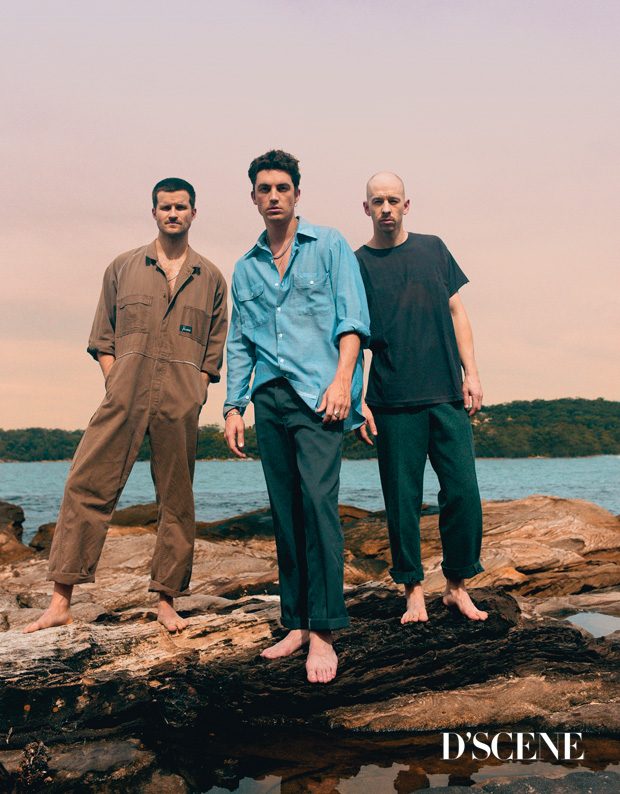 Who are your musical influences?
Oh it's quite hard to give a direct answer to this question – I would say pretty much everyone.
Could you briefly describe the music-making process?
For us every song has a different story. Most songs from album one started with a drum idea coming from Jake or Les. While every song from album two started at the piano.
What has been your biggest challenge as a band so far?
Looking back I don't feel like there have been any great challenges. However being a band and touring as much as we do takes a lot of hard work, but I don't find it especially difficult or challenging. We were made for this.
Do you prefer to perform live or recording in the studio?
Both. They serve each other.
What do you like about touring?
Playing for and being with our fans.
Who would you like to collaborate with?
Honestly, no one really comes to mind. I am open to ideas, though.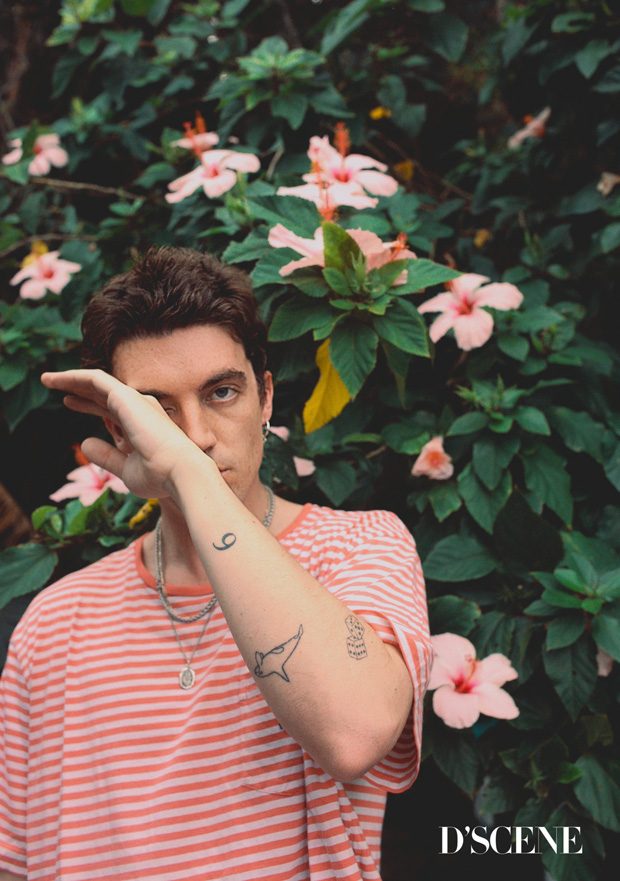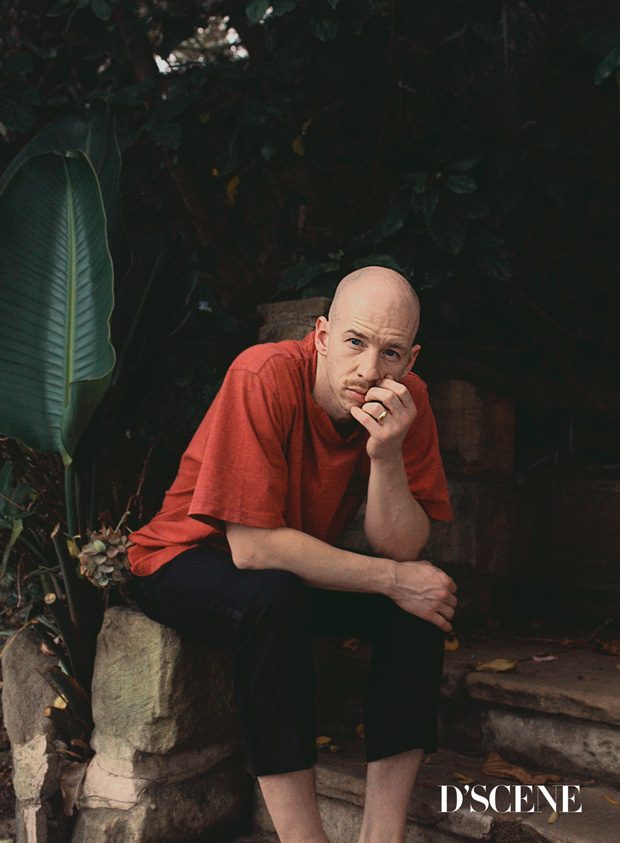 How would you define success, and how would you define failure in your creative career?
Success to me would be being unforgettable. Failure is being forgotten.
What do you do when you're by yourself?
I love sitting outside in the sun by a pool. I also love shopping, buying things.
What's the most 'rock star' thing that you've ever done?
I don't know [laughs], I kissed a girl in the crowd in the middle of a song. Is that rock n roll?

What's your favorite jam at the moment?
Right now the most played on my playlist are "Broken clocks" by SZA or "Let Me" by Zayn.
If you could only choose one song to play for the rest of your life, what would it be?
I'd rather not listen to anything than have to listen to one song for the rest of my life!
What do you want to be when you grow up?
The creative director of a fashion house but also an actor.
LANY's new single "Thru These Tears" is now available on all digital outlets and streaming services. Stay up to date with everything LANY over on their official page at thisislany.com