German traditional brand AIGNER presented its Spring/ Summer 2019 collection during Milan Fashion Week. This bold, energetic, vibrant collection can be understood as a rebellion against conventions: for this theme, the brands' creative director Christian Beck, took his inspiration from dadaism: this literary- and art movement, that was active at the begining of the 20th century, focused on breaking norms and searching for a new sense of life. In this collection, elements that are clearly inspired by dadaism are cleverly paired with AIGNER's signature style. Thus, the Munich- based brand stays true to its values but adds a bunch of refreshing, innovative approaches. Clean designs are eased by a eye- popping, colourful pattern choice, furthermore exquisite
designs, such as tromp-l'oeil prints are paired with rather straight cuts. What may sound like a contradiction is incredibly well working together.
LATEST SPRING SUMMER 2019 COLLECTIONS
What first of all caught our attention were the colourful AIGNER logo-interpretations: they can be found in various bags, leather pieces and accessoires of this collection. AIGNER's affinity to leather is lifted to another level, or, to say it more precisely, leather is repeatedly used: for instance in a plenty of coats, jackets, skirts, sweater and pants of this collection. Inspired by the collections' theme "DADA", the multifarious prints and the sporty block letters make those pieces true eye- catchers.
The colour cocktail of this collection is a very bright, colourful one that embodies pure joie de vivre: cyan blue, sage green and lemon yellow play a central role. Additionally, soft summer nuances, such as nougat and cloude white, are used. Striking scarlet red makes some collections utterly powerful, seductive and mysterious. It is the mix of inspiration from the sporty '90s and late '80s that makes this collection so special.
Seven bag models play a central role: Cybill Specials, Alessia, Ruby, Greta, Gala, Florentina and Kaia. As we know from previous seasons, the Cybill bags belong to AIGNER like its iconic "A"- logo. This season, three special Cybill bags, that are all inspired by the "DADA"- theme, are presented.
Typical features of the "Alessia" bag are its retro- inspired influences, tilting caps at the sides, plus its unique handles.
Being significant for the "Ruby" bag is its eye- popping colour choice, such as cyan blue with yellow ruffles, or black & white with red highlights. Needless to mention, these bags are absolutely "DADA".
The "Greta" bag, that is trapezoidal, has all features of a timeless classic. Due to its minimalistic design and its simple chic, it is an investment that will guide you for many years.
The "Gala" bag is your perfect company for red carpet missions. It appears in black, burgundy and sage green. Additionally, its seams are kept in nougat, cyan blue and striking red. This unusual colour pairing makes this bag a true eye- catcher. It can be purchased in various sizes, either in XS, S or M. The "Florentina" bag is made of top grain leather and is provided with an ICON All- Over Print. It is available in various colours, ranging from black, sage green to nougat.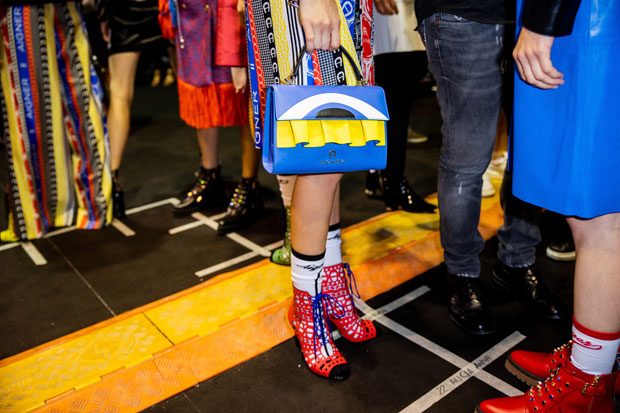 "DADA" is a powerful, strong collection for the cosmopolitan woman that wants to stay true to traditional values, but appreciates innovative ideas and ideals in her creations. She expresses her joy of life by wearing bright, colourful, blithe creations. We will certainly keep an eye on AIGNER and on all their upcoming collections!
Scroll down for more of the collection: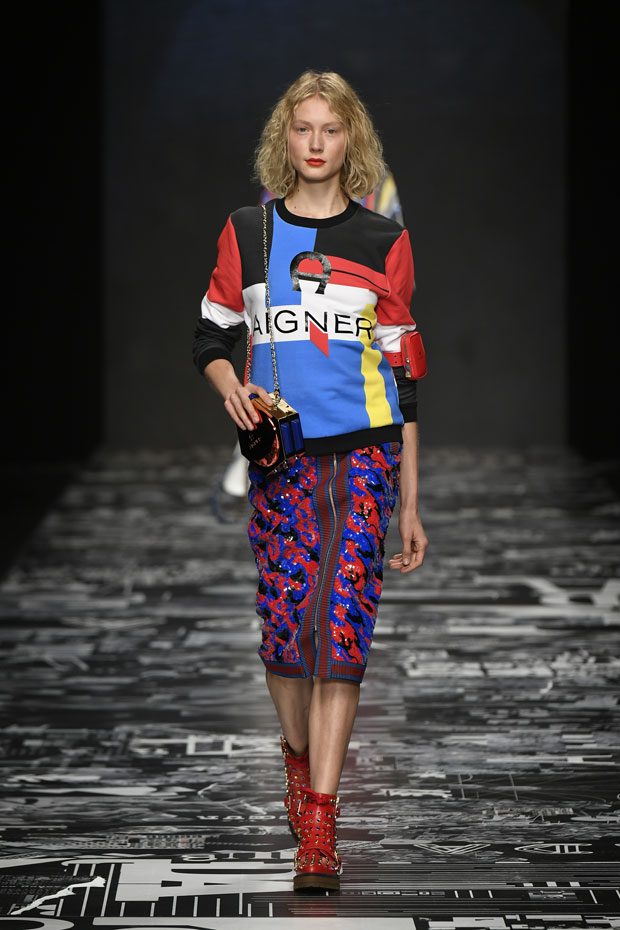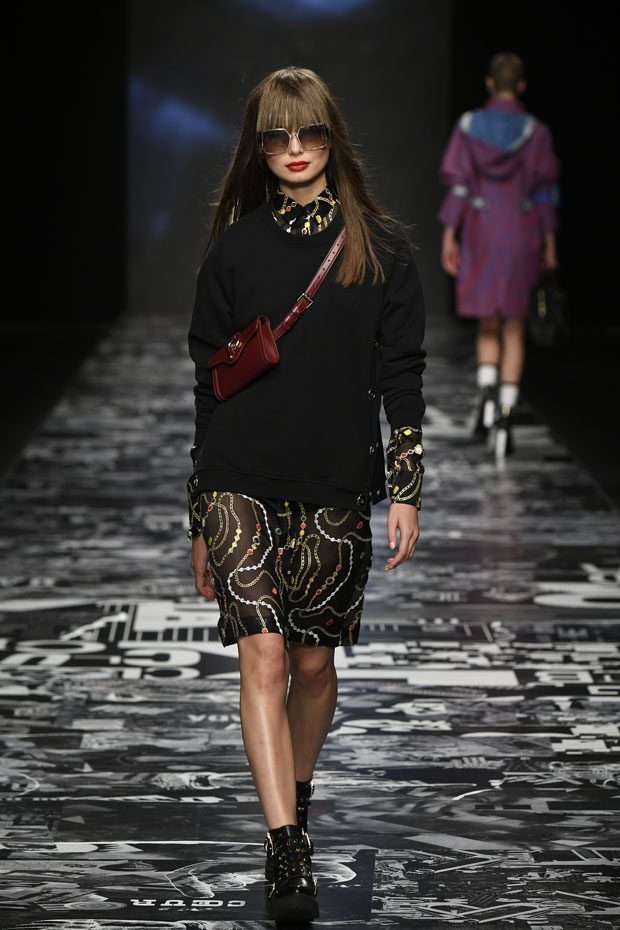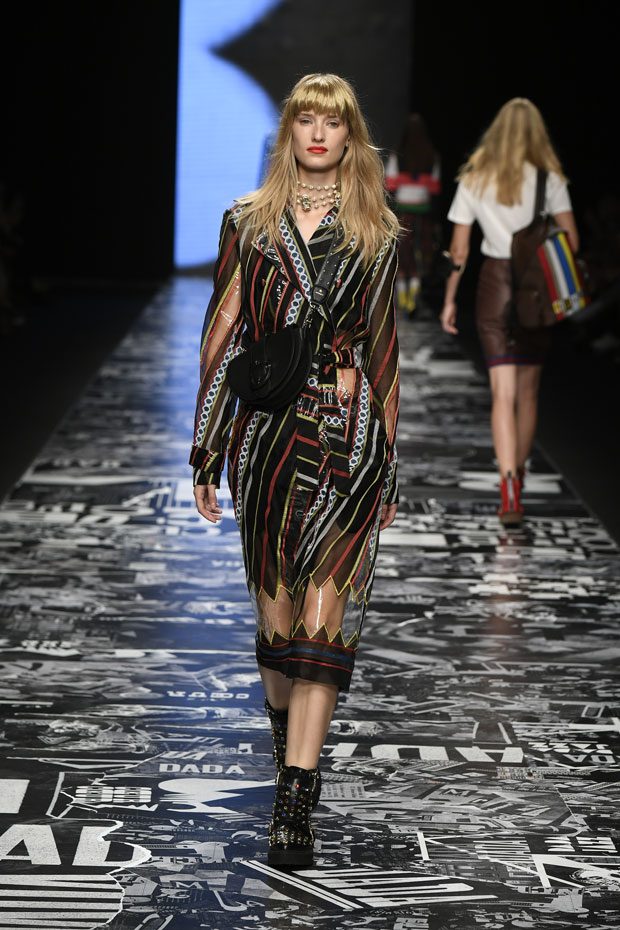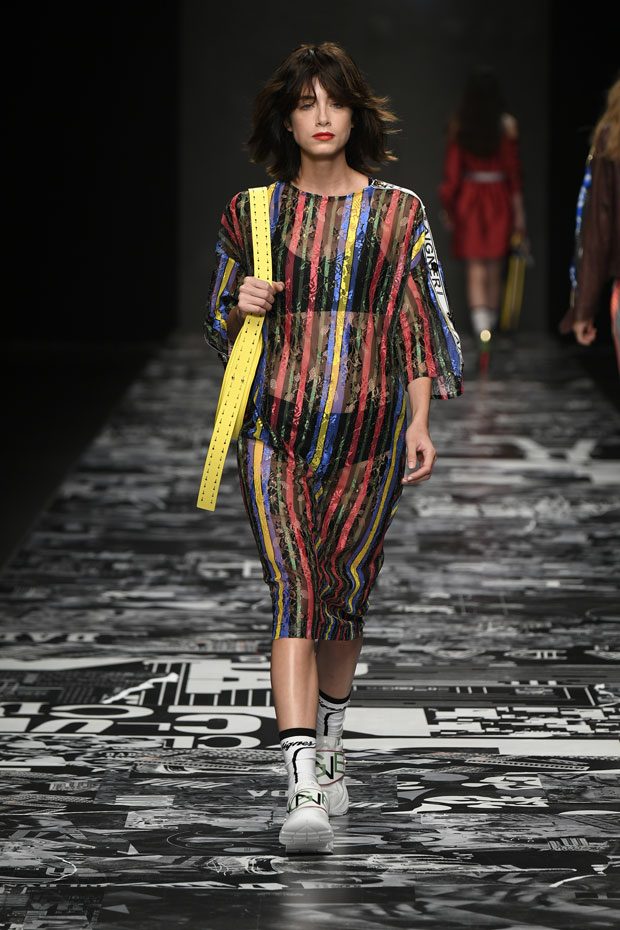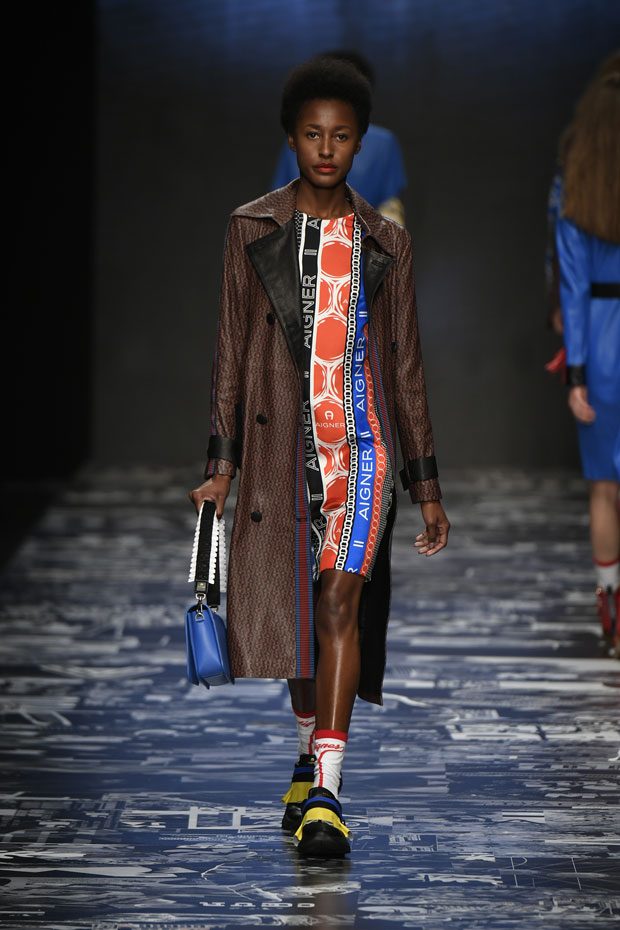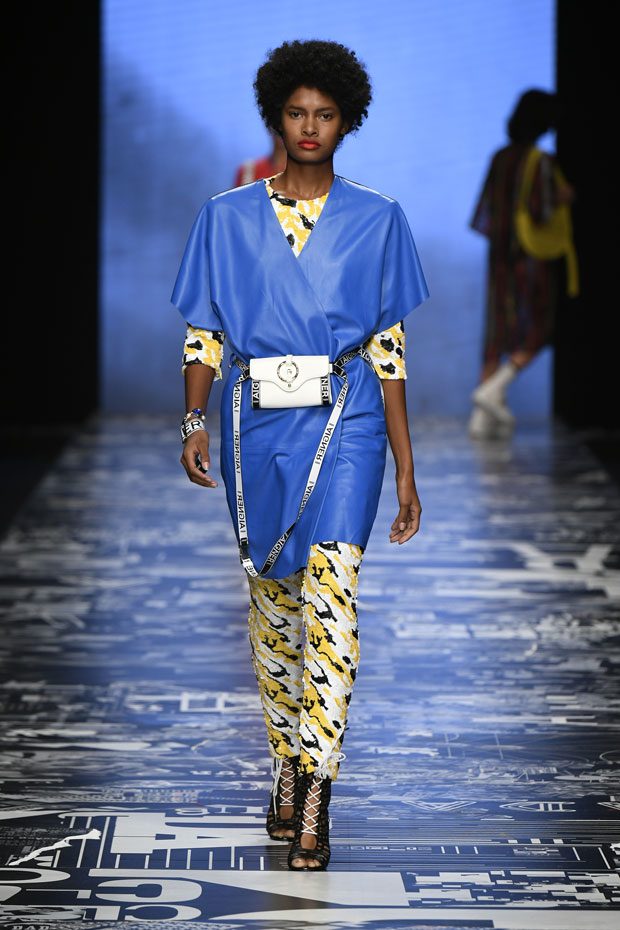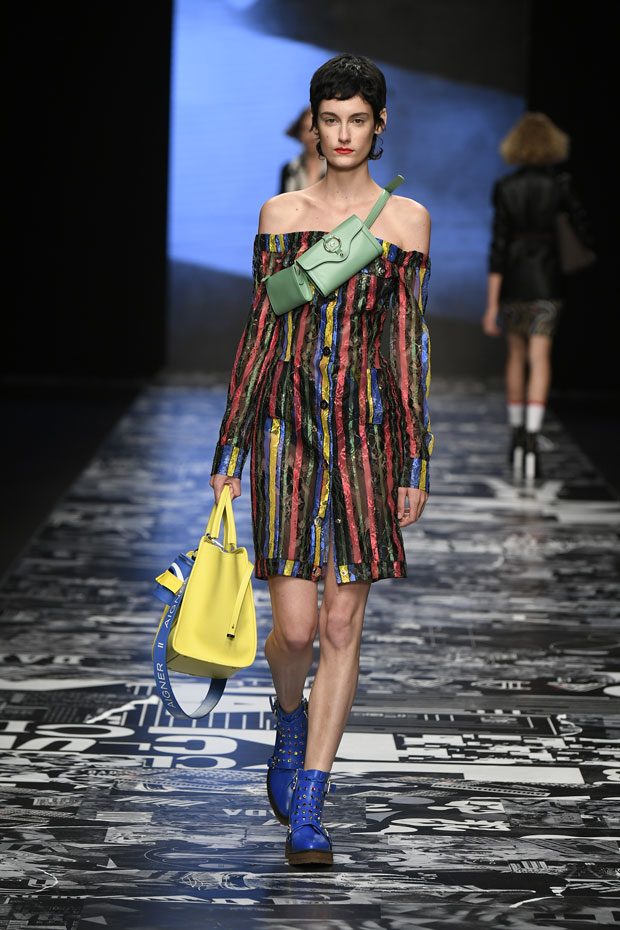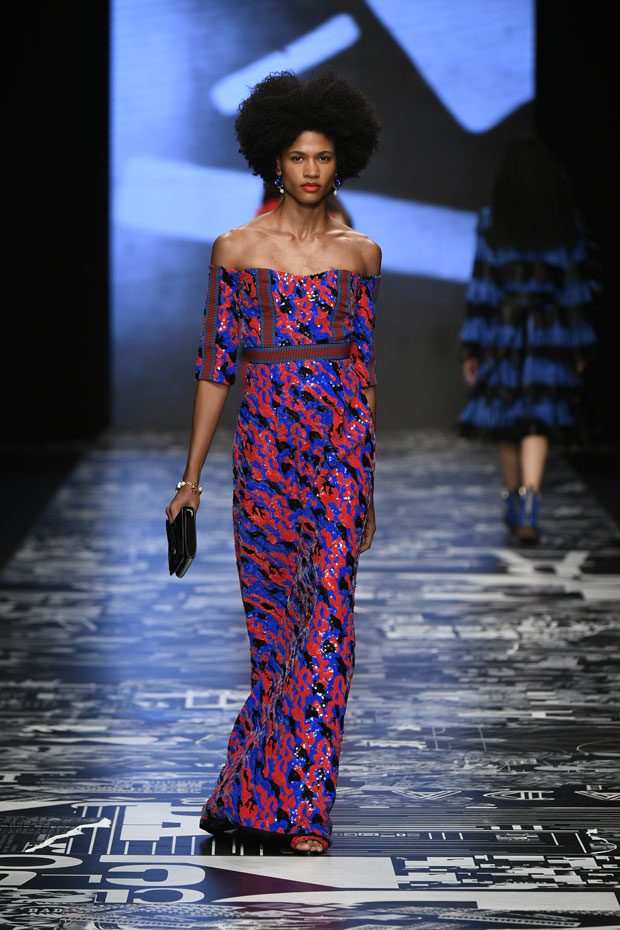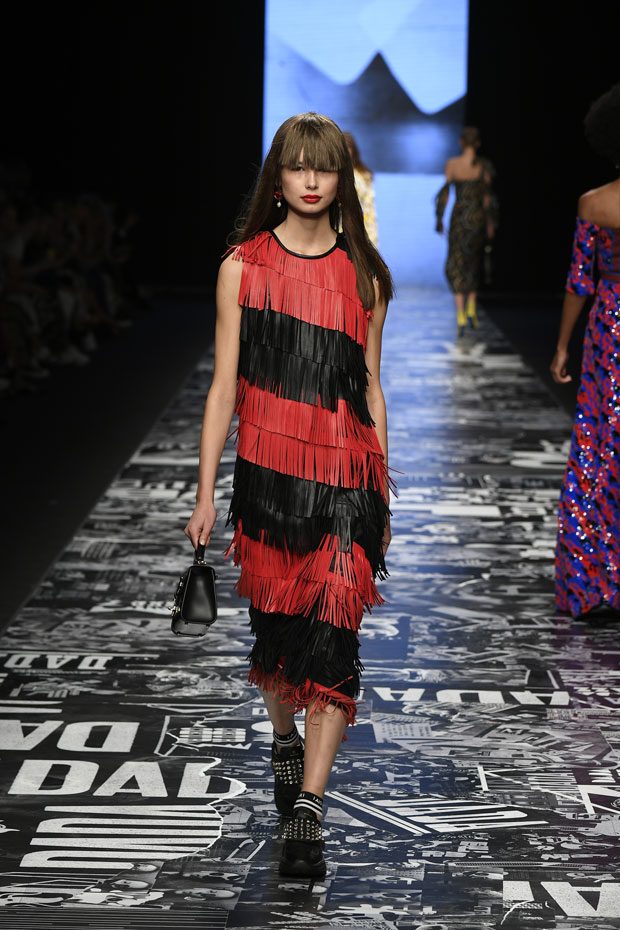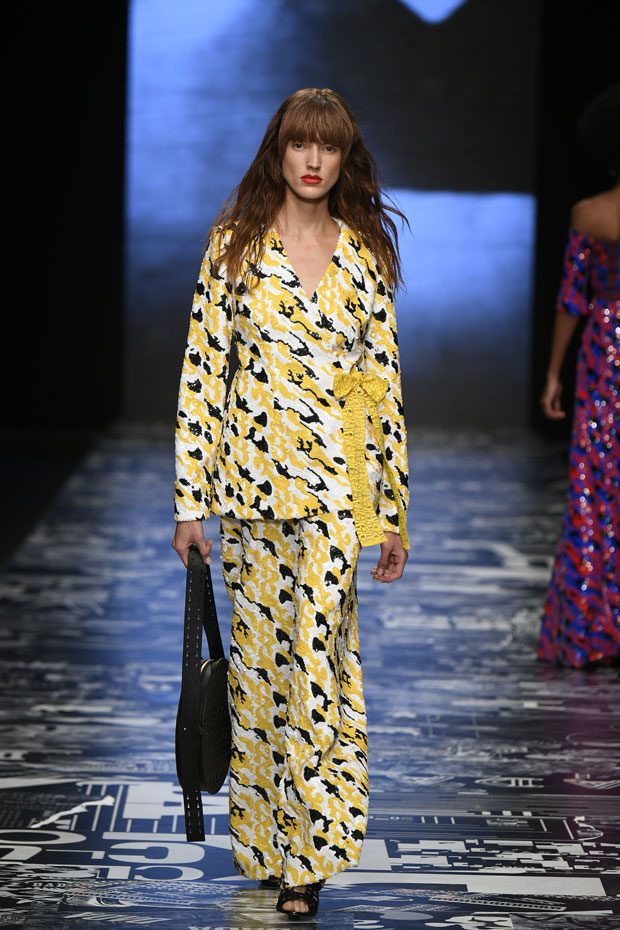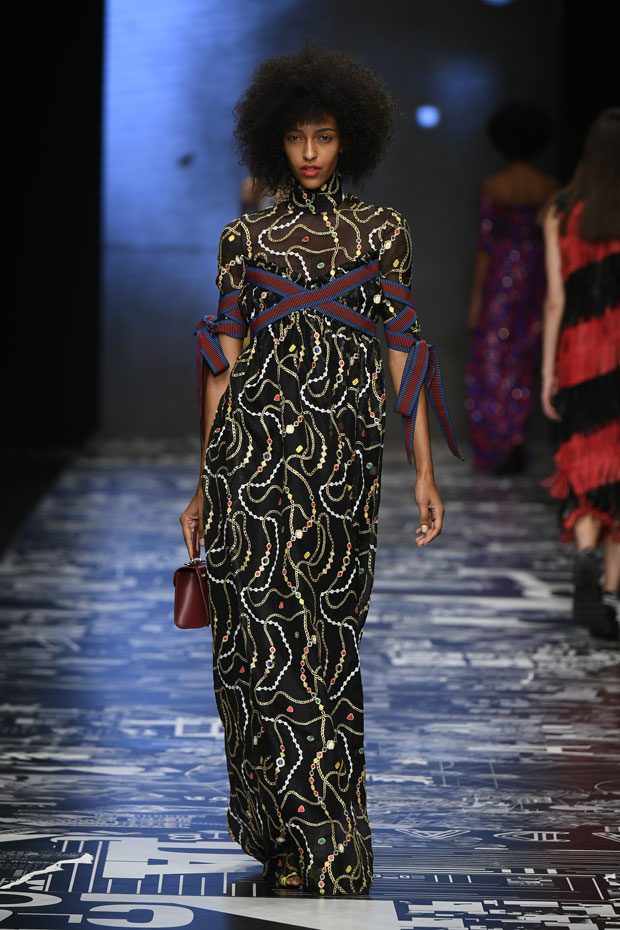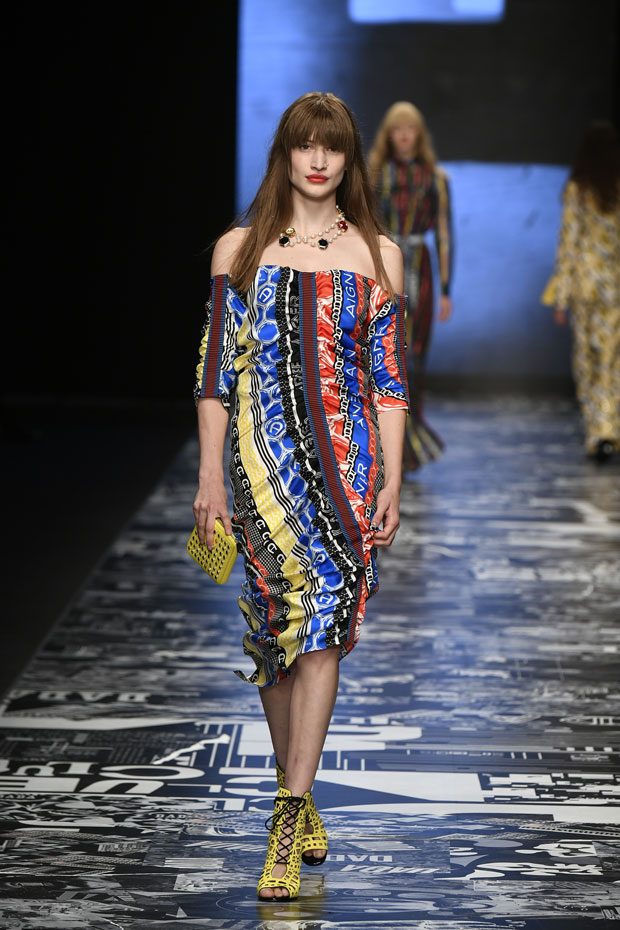 Words by our Berlin Contributing Editor Sussan Zeck, keep up with Sussan on Instagram @sussan.zeck