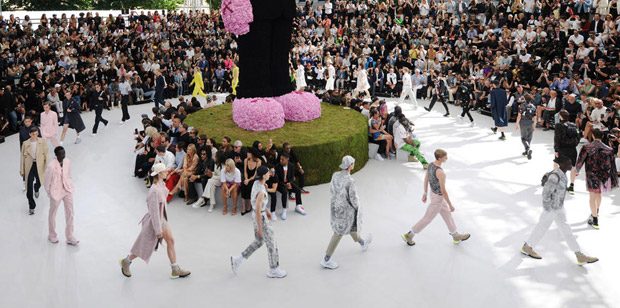 French fashion house Dior announced that the show for brand's Men's Pre-Fall 2019 collection will be held on November 30th in Tokyo, Japan. This is Dior's first Men's Pre-Fall Show. With this event, Dior celebrates friendship between the brand and Japan. This is Kim Jones' second show since he became the creative director of Dior Homme.
"We are honored to be holding the first Pre-Fall men's show in Tokyo. Creativity, innovation and savoir-faire are all values deeply rooted in Japanese culture and they are also of great importance to us" – Pietro Beccari, CEO of Dior.
"A fashion show in Tokyo is the best way to present and celebrate my first Dior Pre-Fall men's show. Japan is a magical country that I know quite well and that I love particularly for its incredible and unique culture, history and nature, which have always been very fascinating and a great source of inspiration to me" – Kim Jones, Artistic Director of Dior menswear.