Italian fashion designer Giorgio Armani presented Emporio Armani's Spring Summer 2019 In Transit collection, inspired by the ideas of seizing the moment, and following your own instincts, on Friday, September 21st, in the hangar of the Milan Linate Airport. Both menswear and womenswear collections embody Emporio Armani's independent and transversal spirit. Robbie Williams performed live during the show in front of a crowd of 2300 invited guests.
"The masculine and the feminine move on parallel tracks. Style takes shape in the airy yet motionless consistency of silky, matte fabrics in deconstructed women's blazers, whilst in their masculine version, fluid suits define the body. Full-length trench coats trace straight lines. The urban code takes on an active and performing dimension through a variety of fabric weights and combinations. Sports cross-contaminations feature in men's vinyl Bermuda shorts and matching jacket, in leather and tulle sneakers and in compact rucksacks worn with long dresses. The chromatic journey moves from the neutral, dusty tones of sand, chalk, beige, pastel pink, earth and stone grey to a range of blues, from navy to denim, illuminated by lurex accents for women. An ironic, vibrant dash of acid green leaves room to electric blue—encrusted with crystals in gowns with logoed bodice—and midnight blue of women's eveningwear. The men's version takes on the eccentric touch of embroidered raindrops and, why not, also the blue sequined shorts."
"Airports are places full of symbolism. They suggest unbounded openness to the world outside. You take off to discover and learn, or come back after experiencing countless adventures. I liked the idea of staging this event in the same hangar which has been labelled with the "Emporio Armani" in signia and itsiconic eagle logo since 1996 —an image that welcomes the thousands of travellers who land at Linate Airport or functions as a farewellas they depart from Milan. The airport ist he perfect space for Emporio Armani,the brand that embodies a free, adventurous spirit and continually reasserts its essence through a contemporary style" – Giorgio Armani.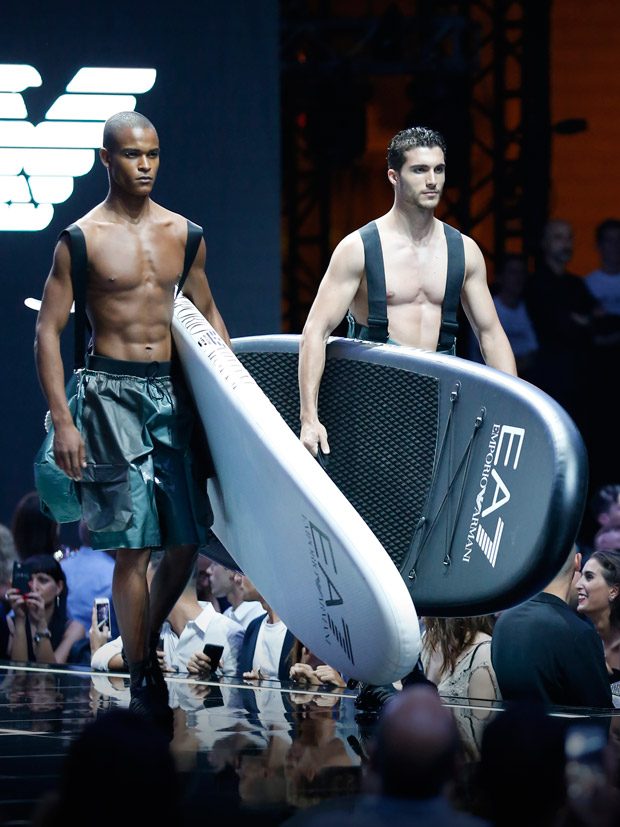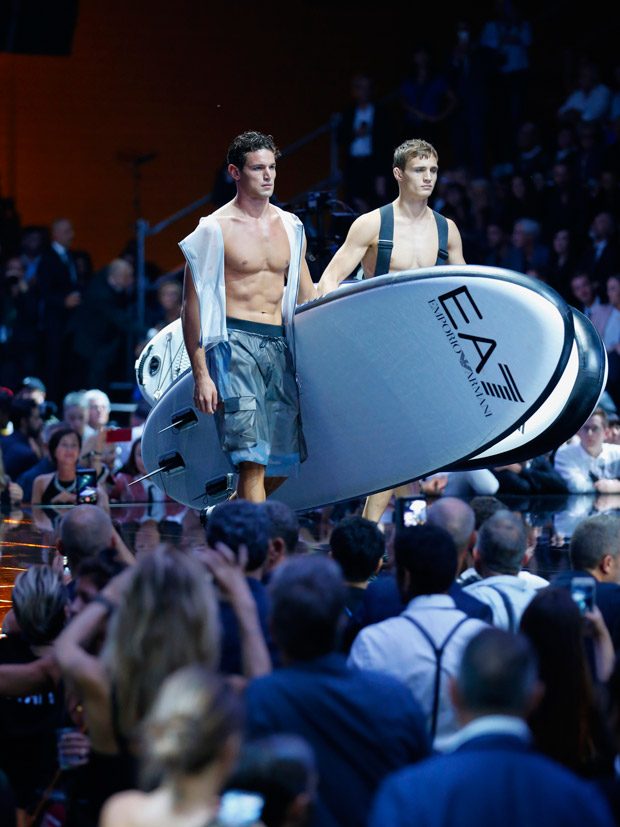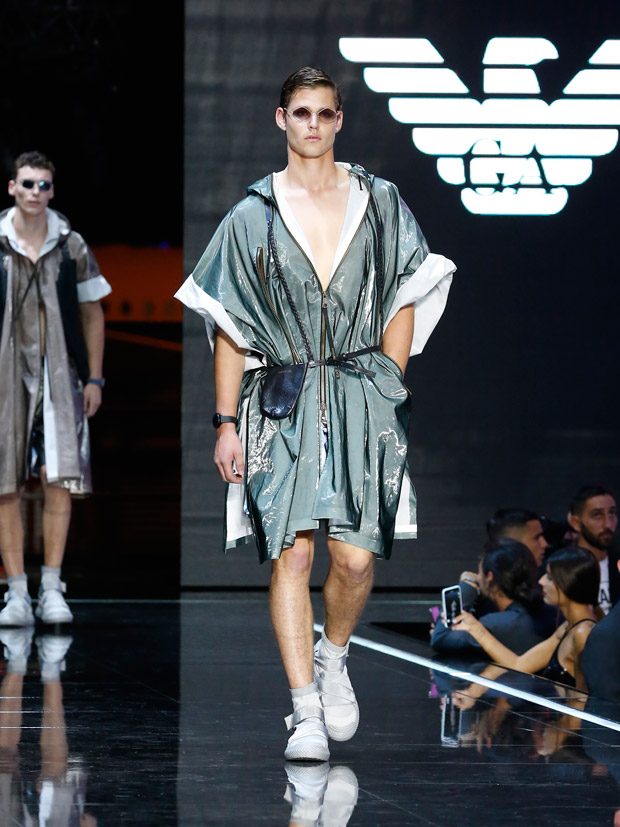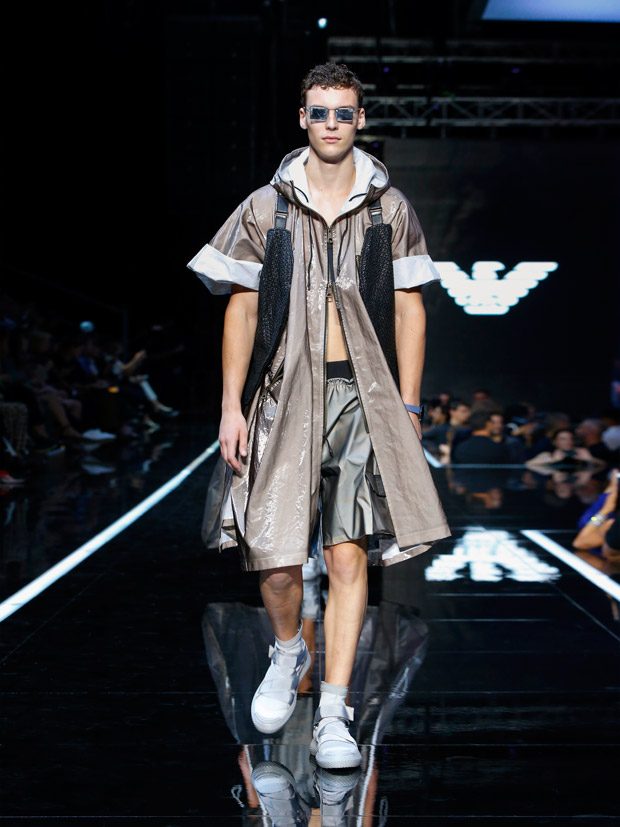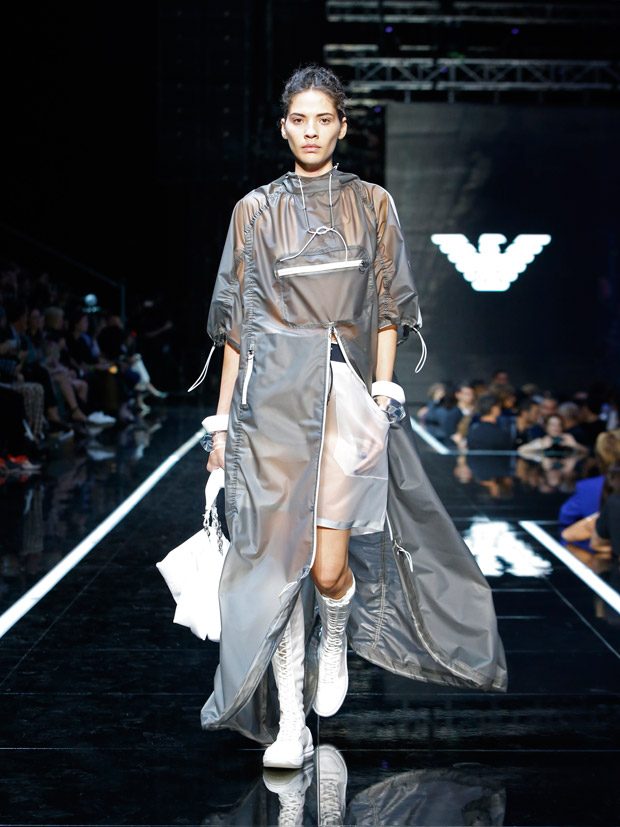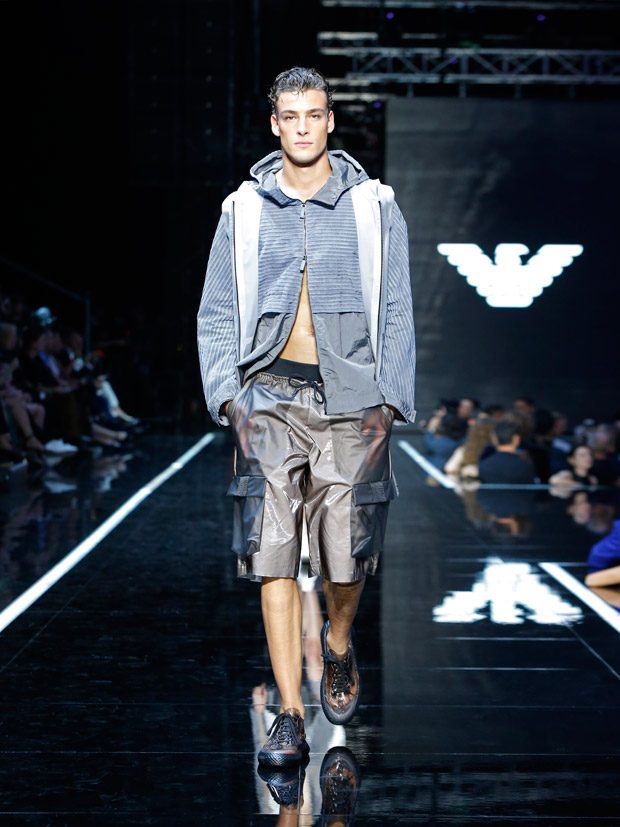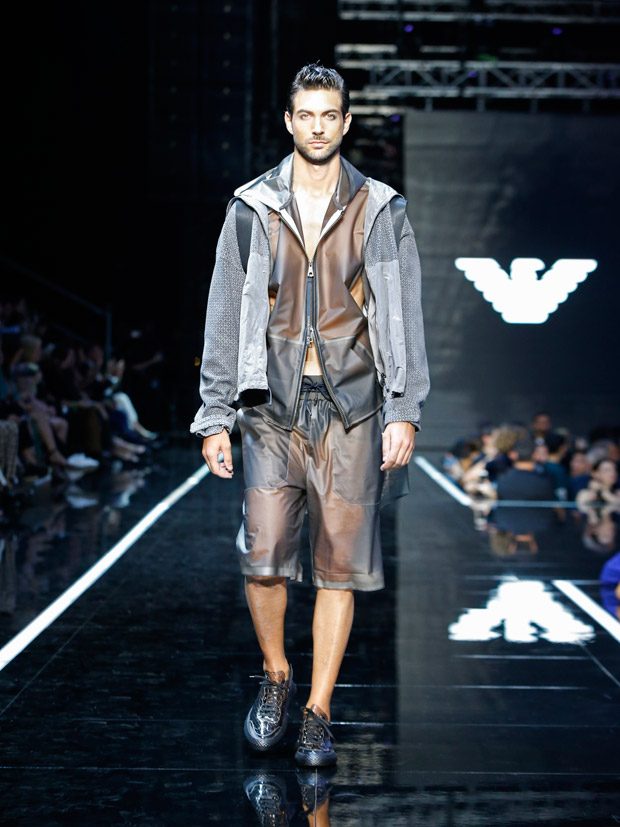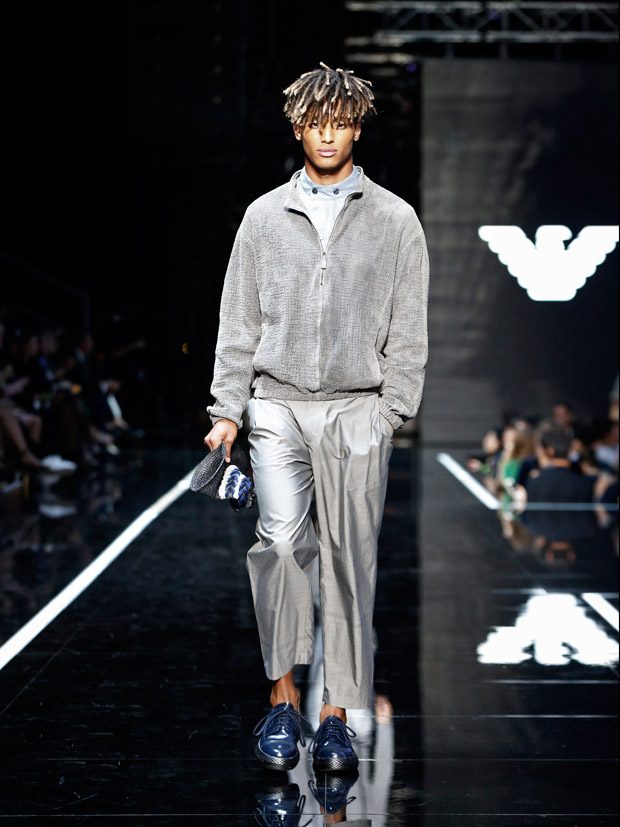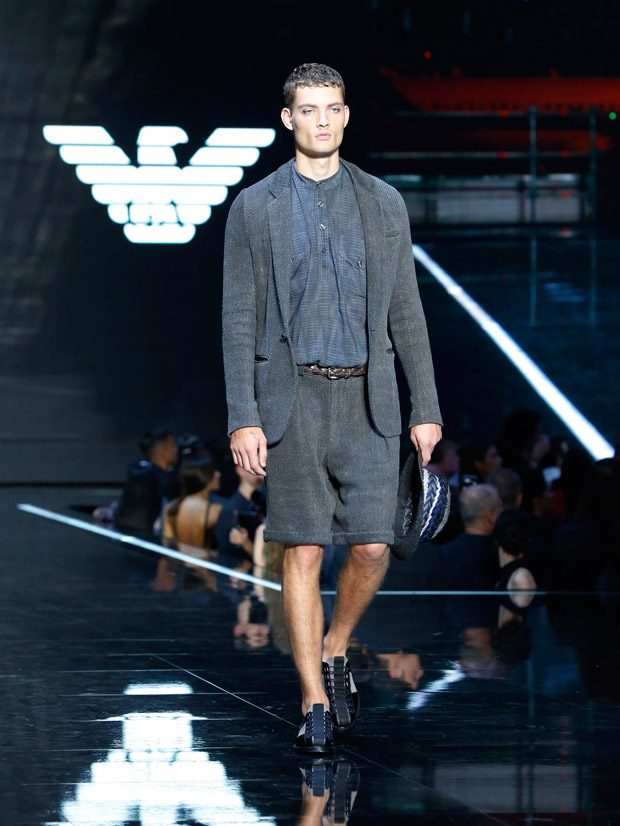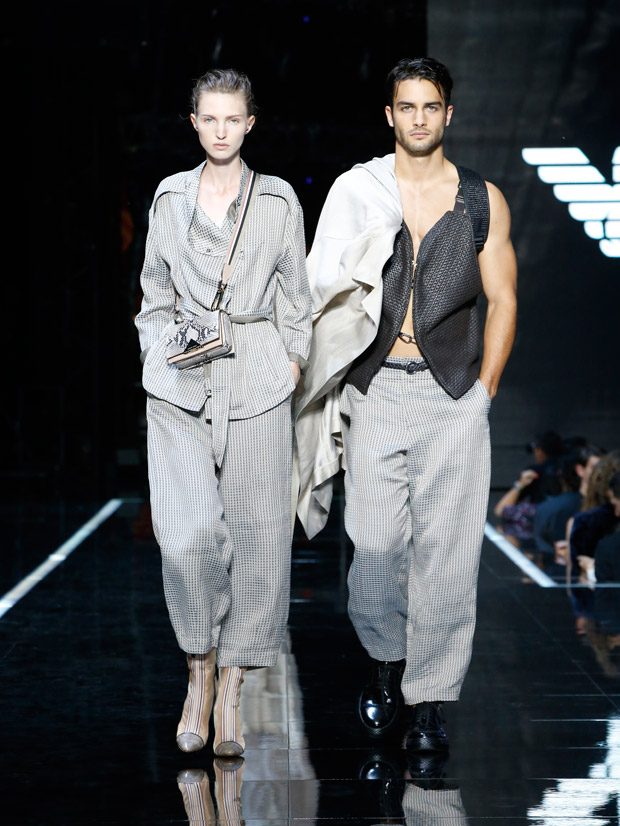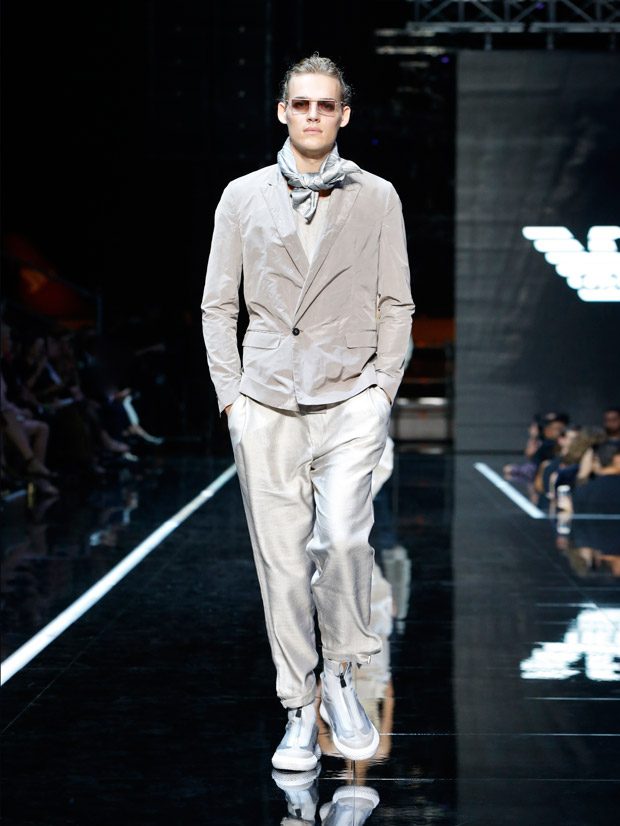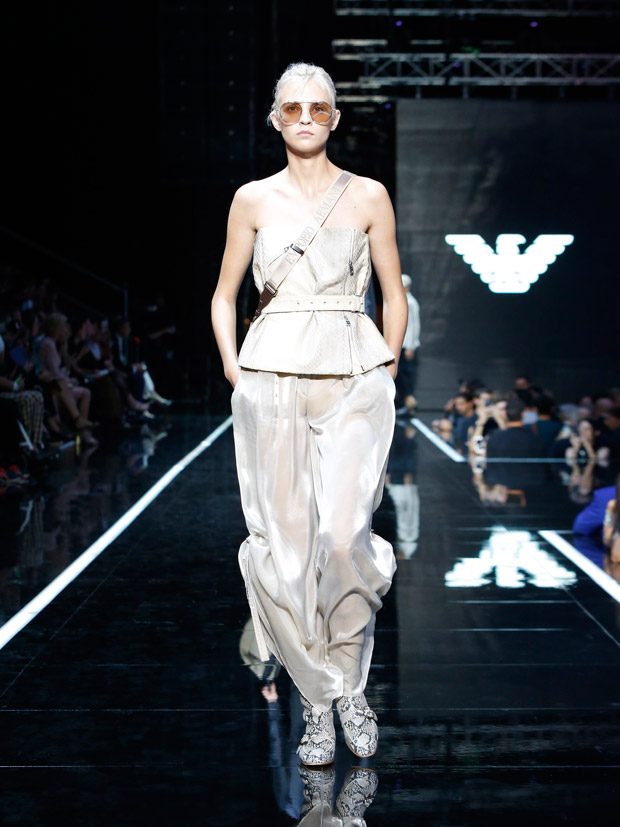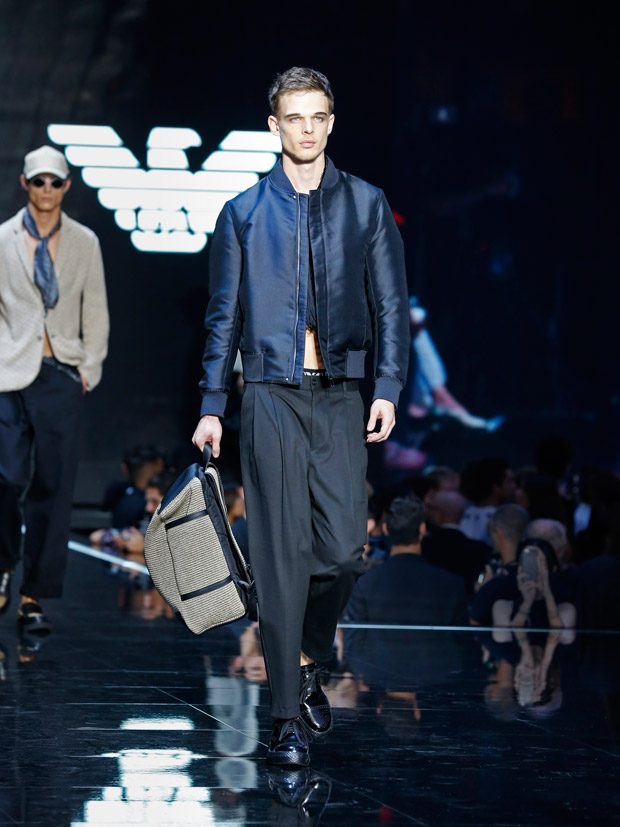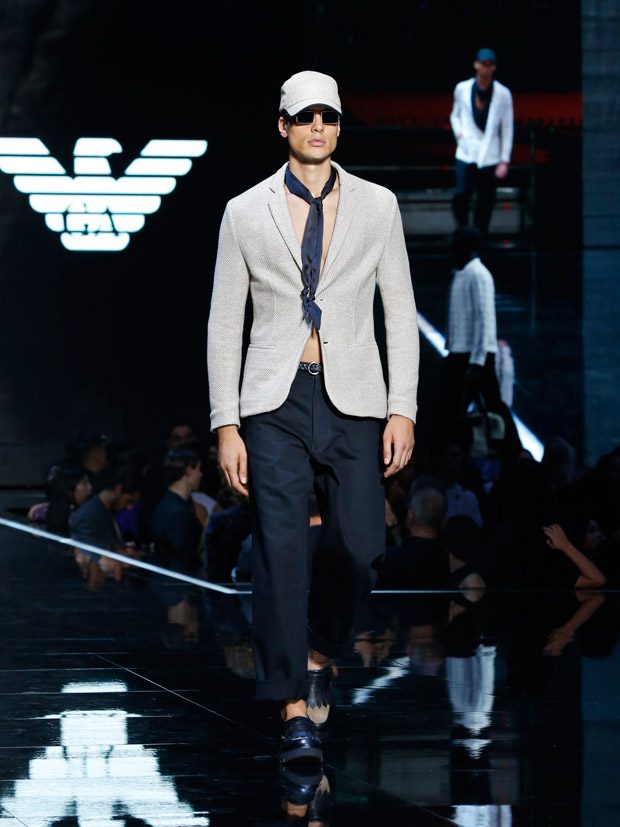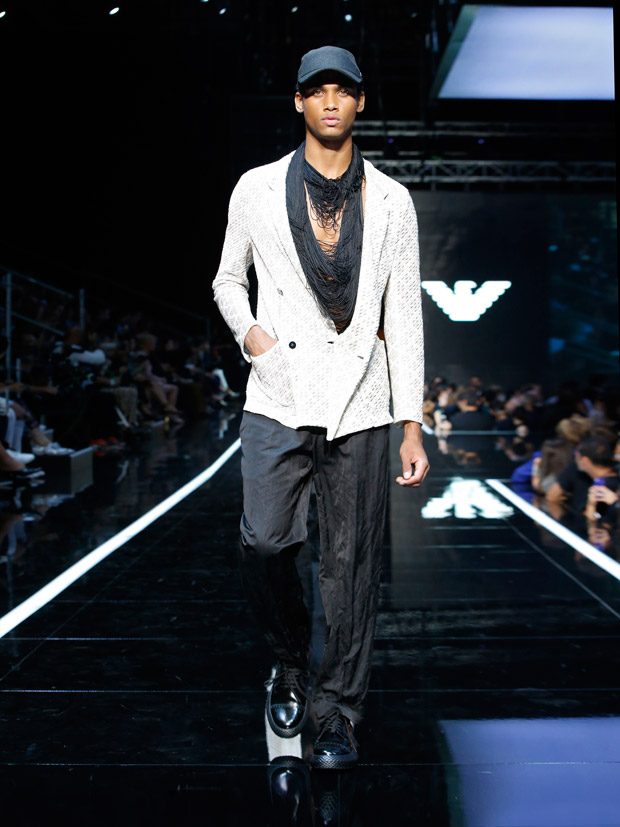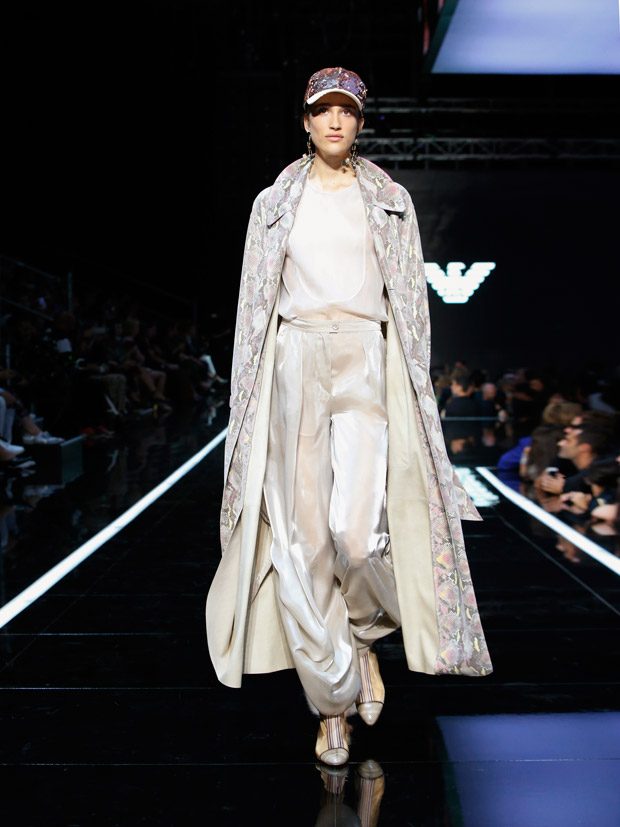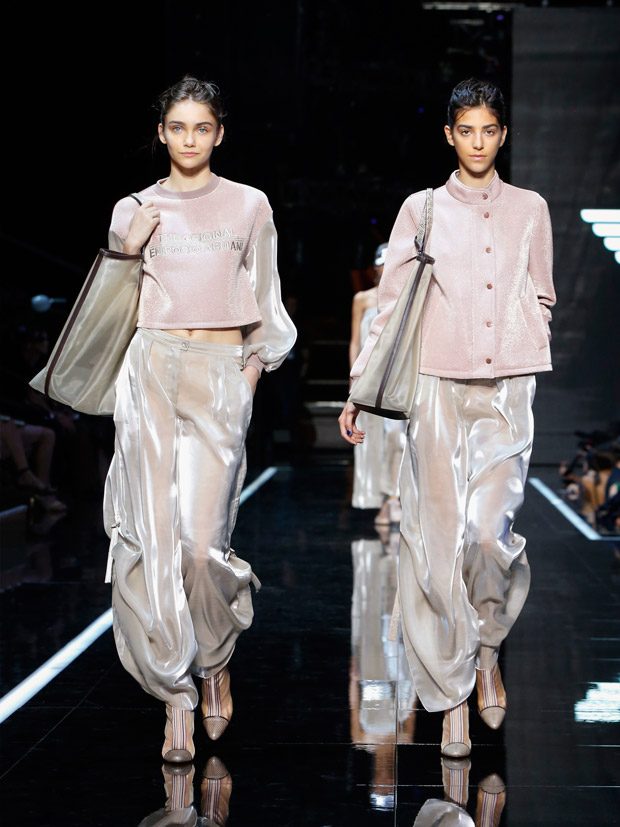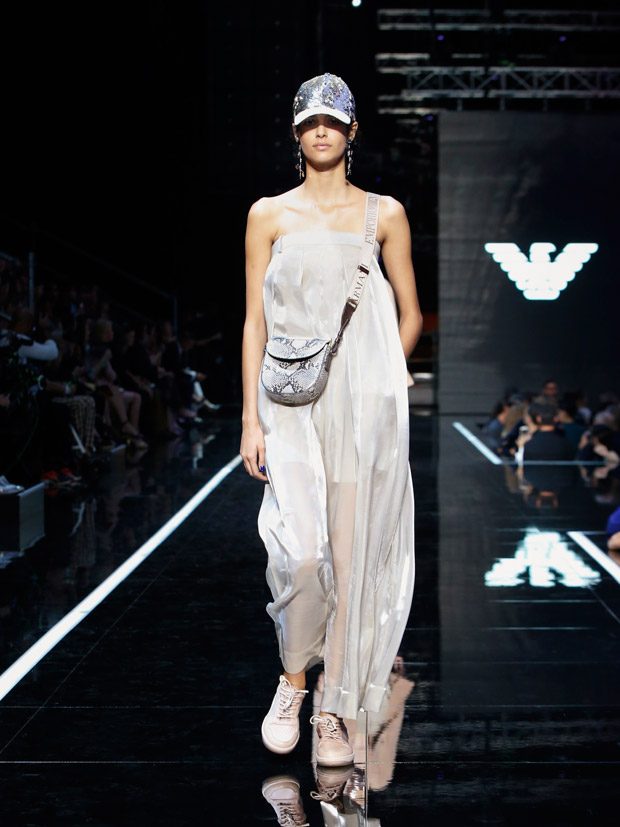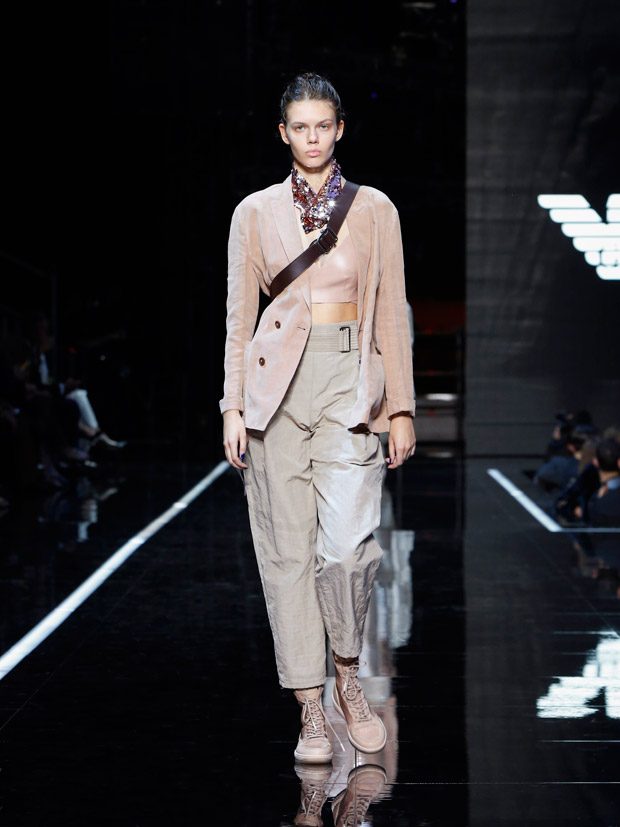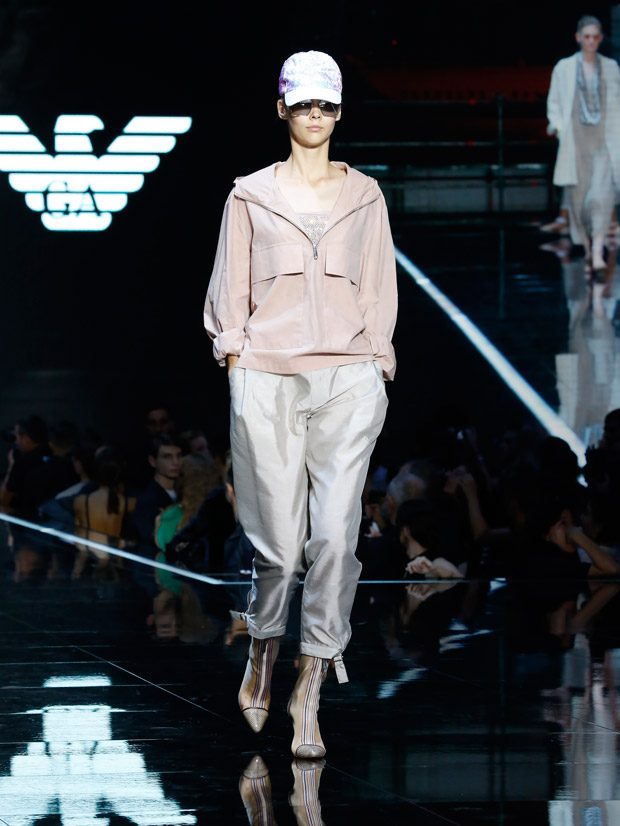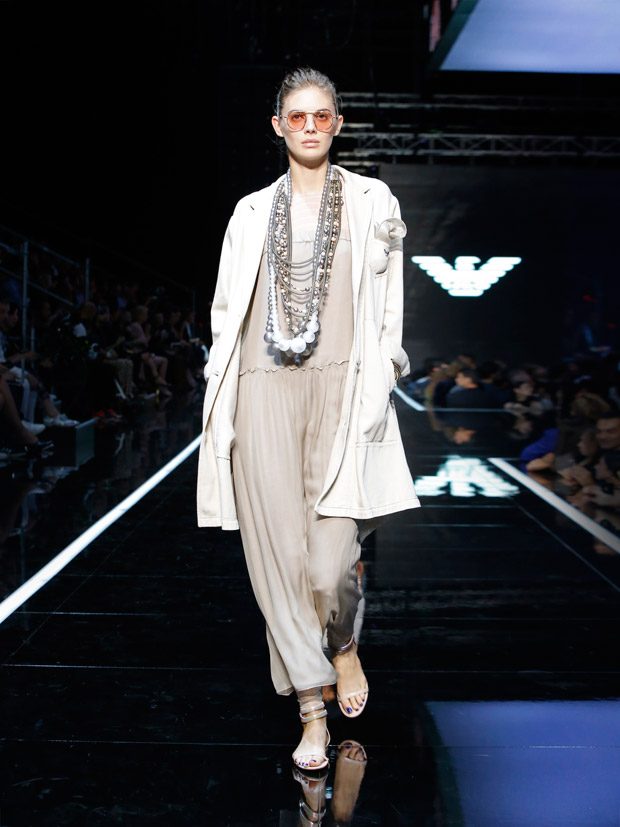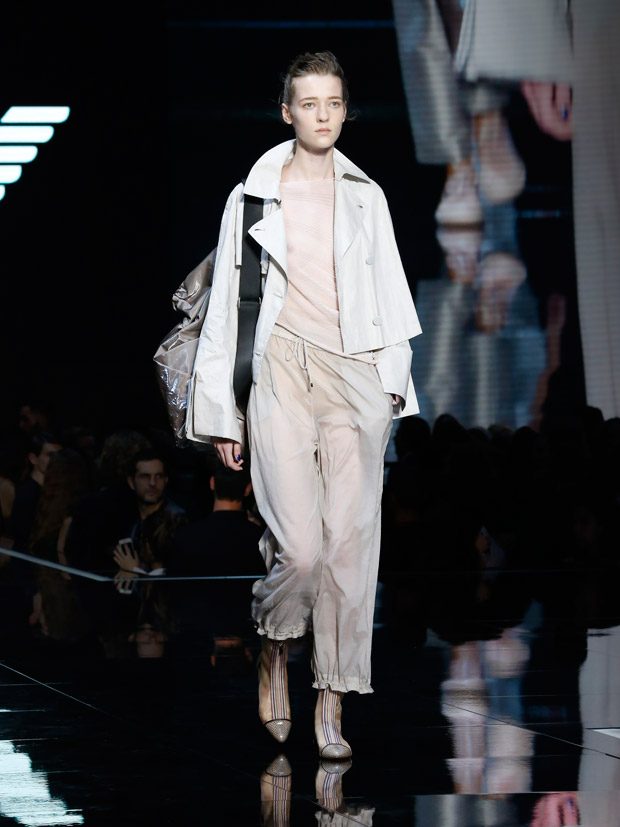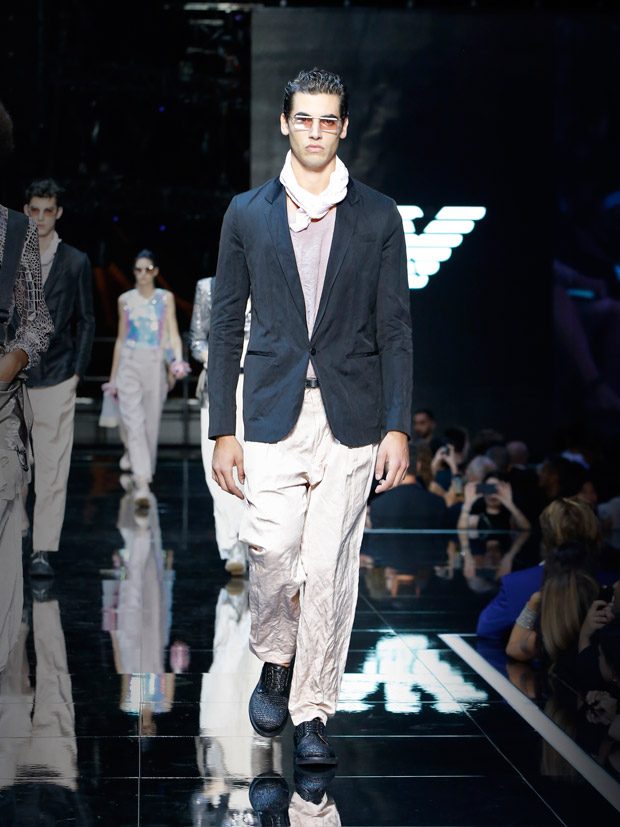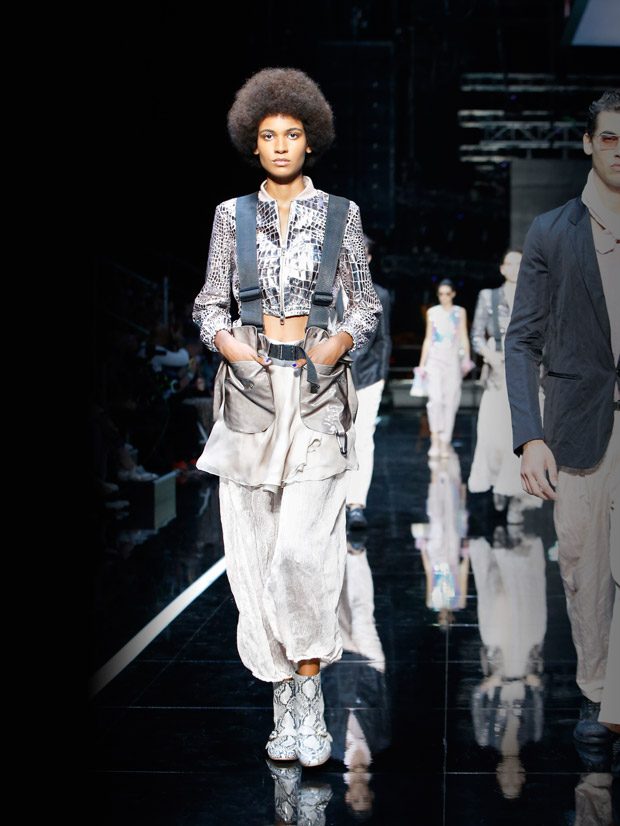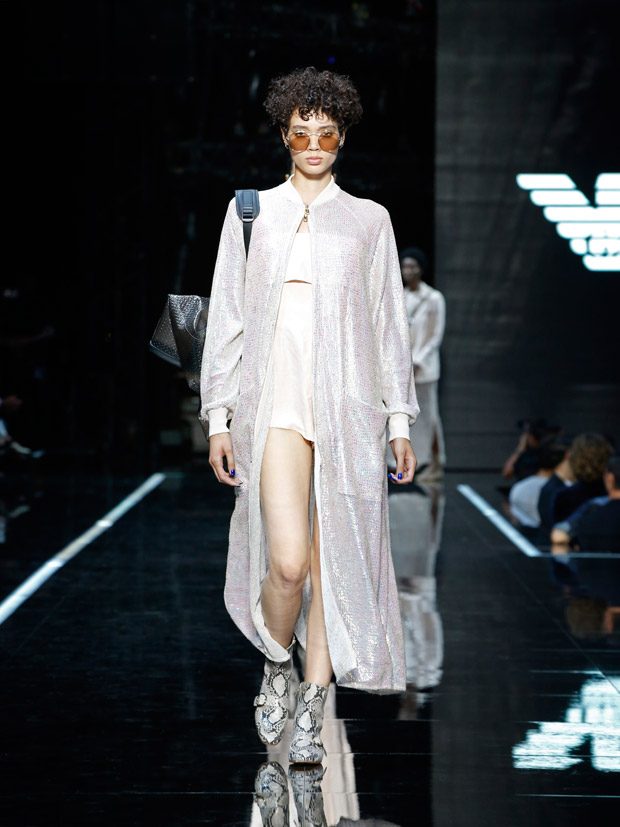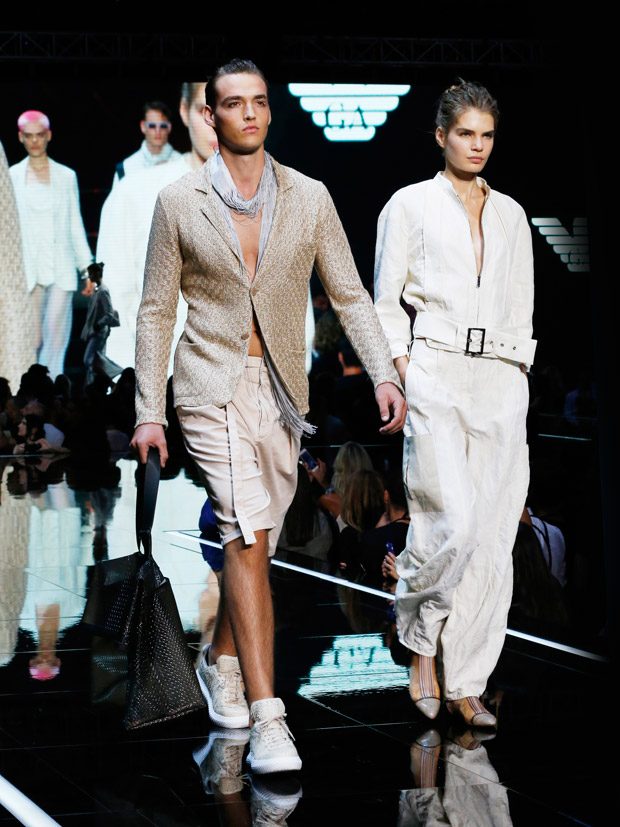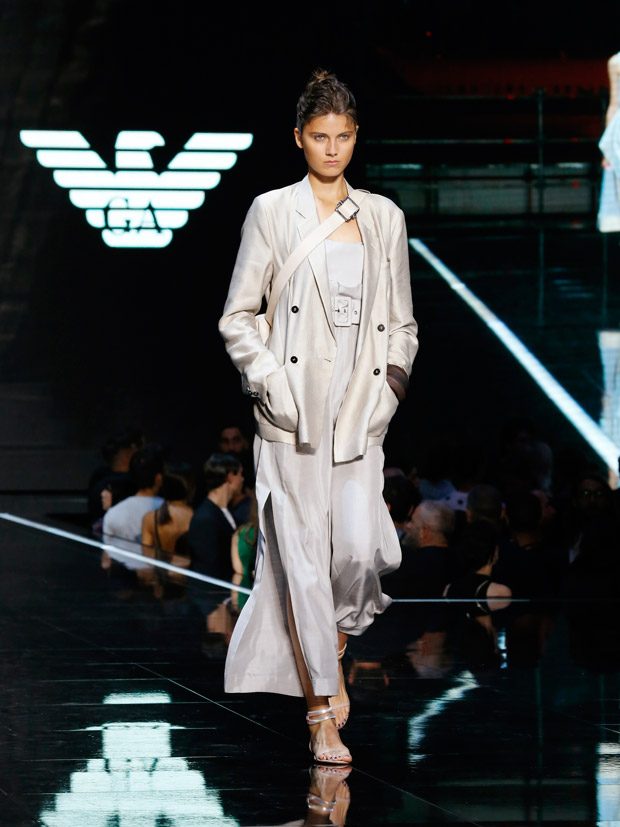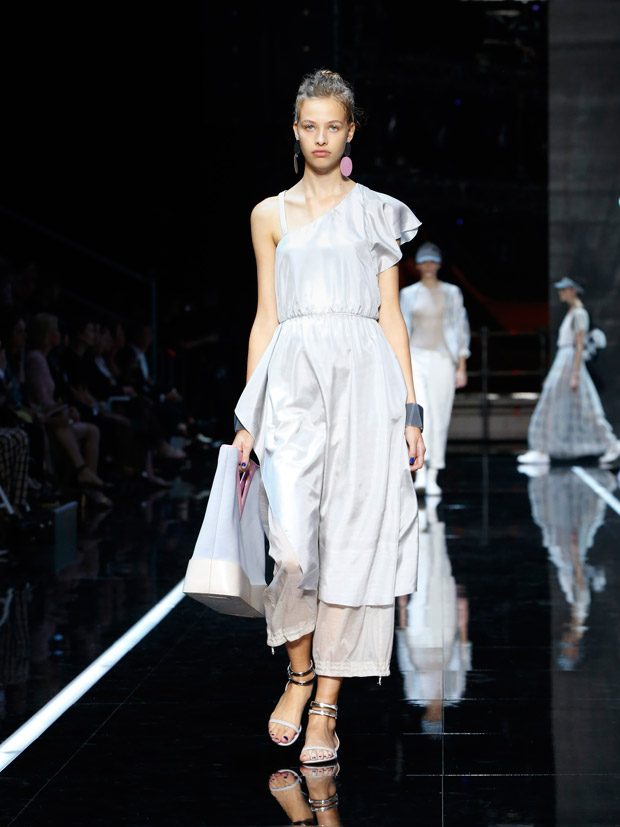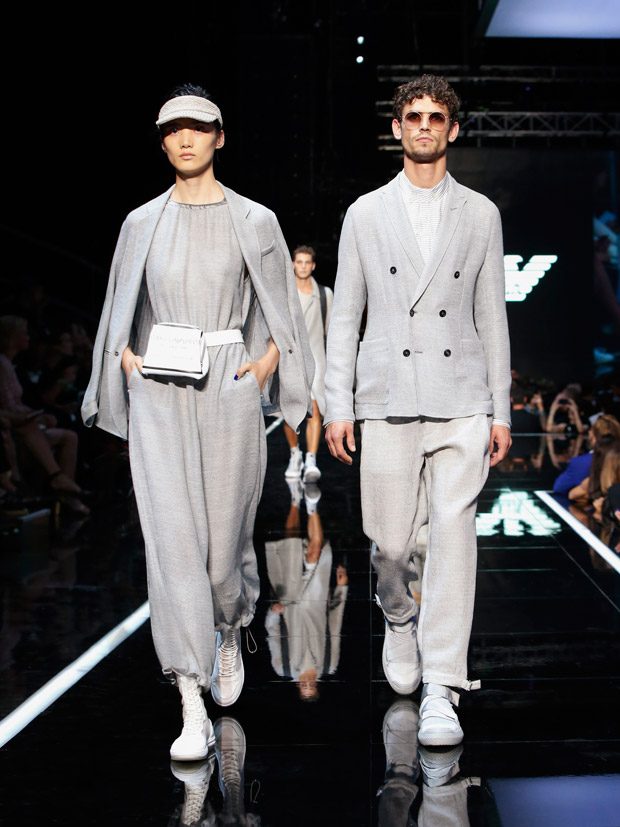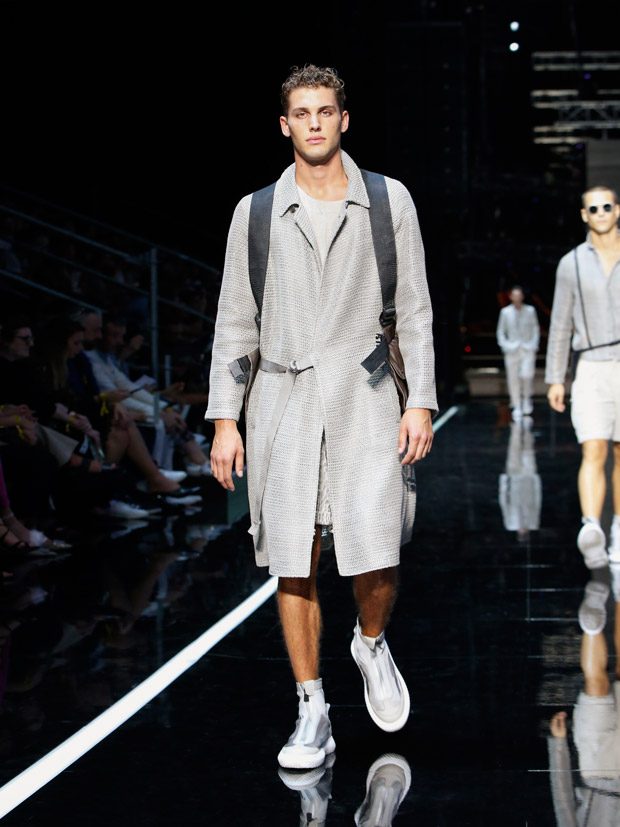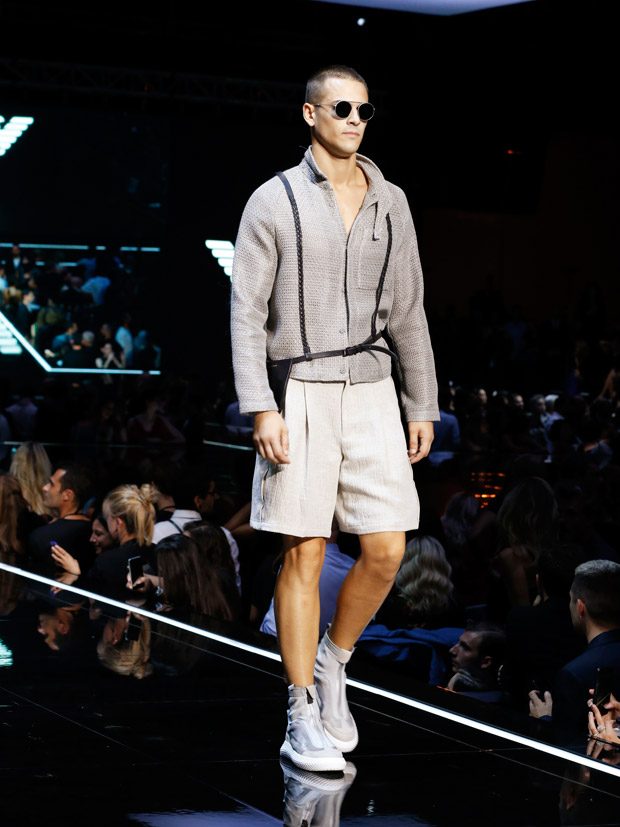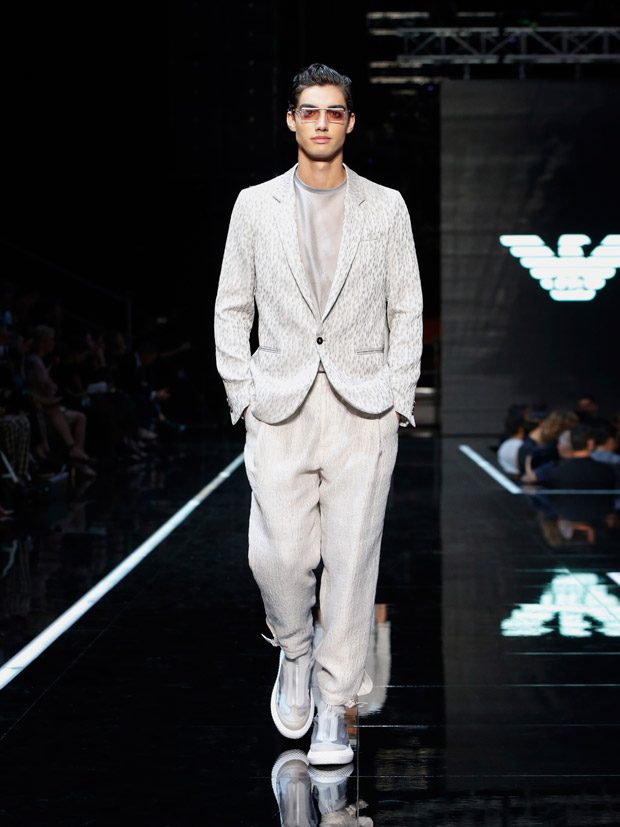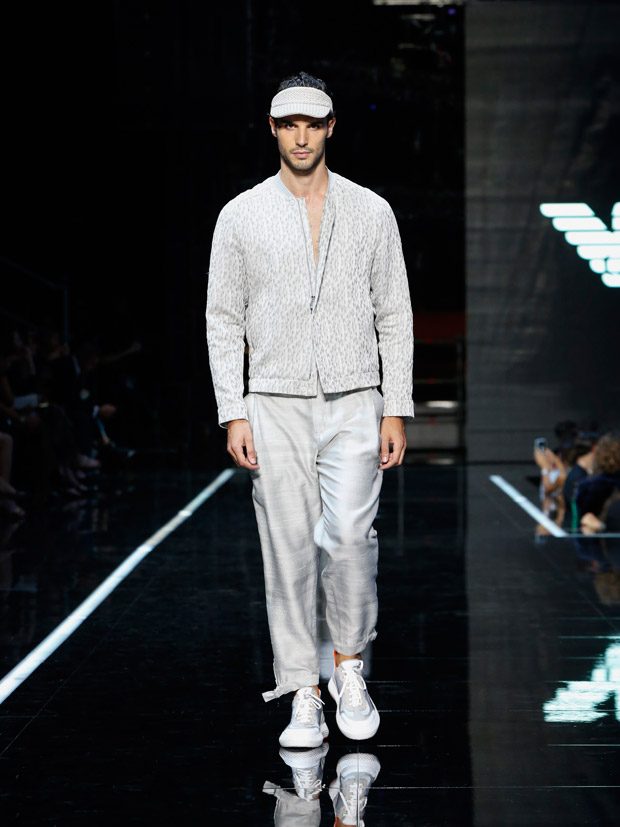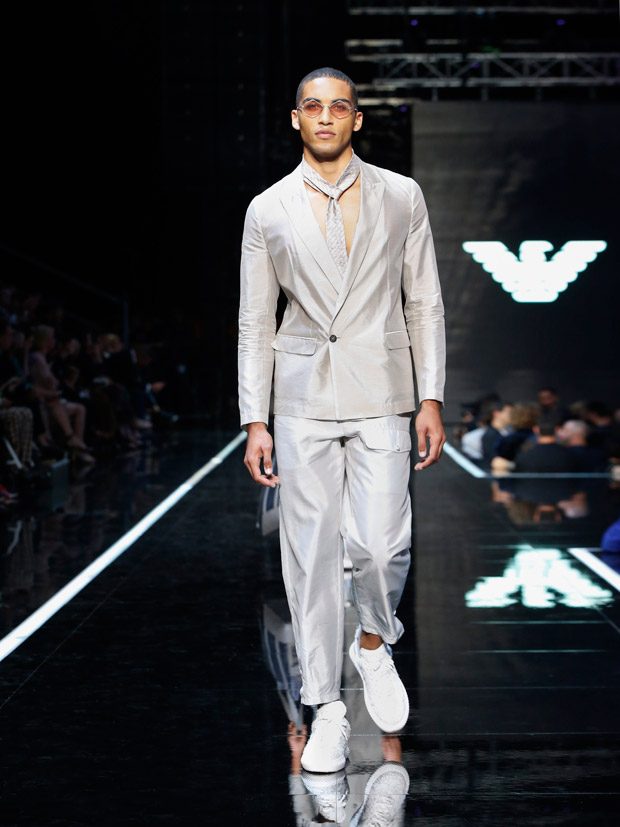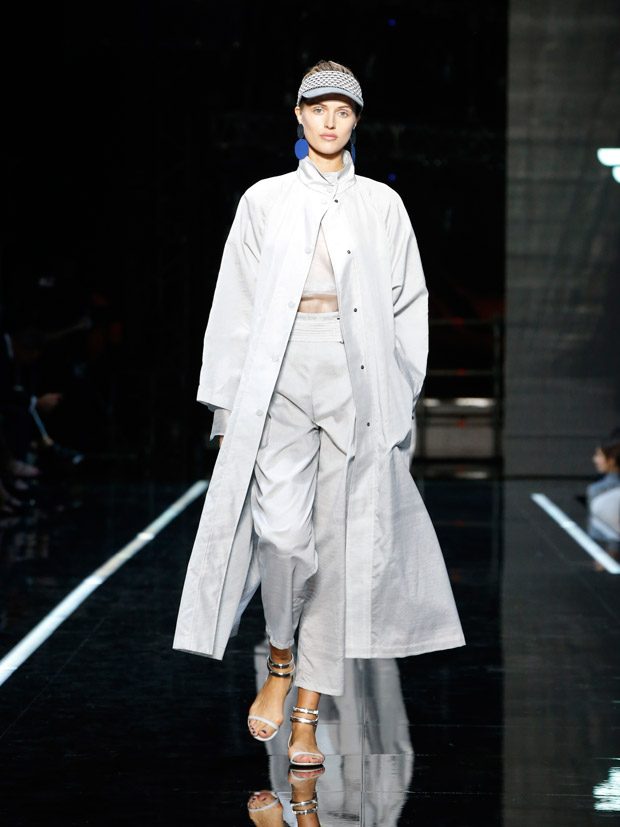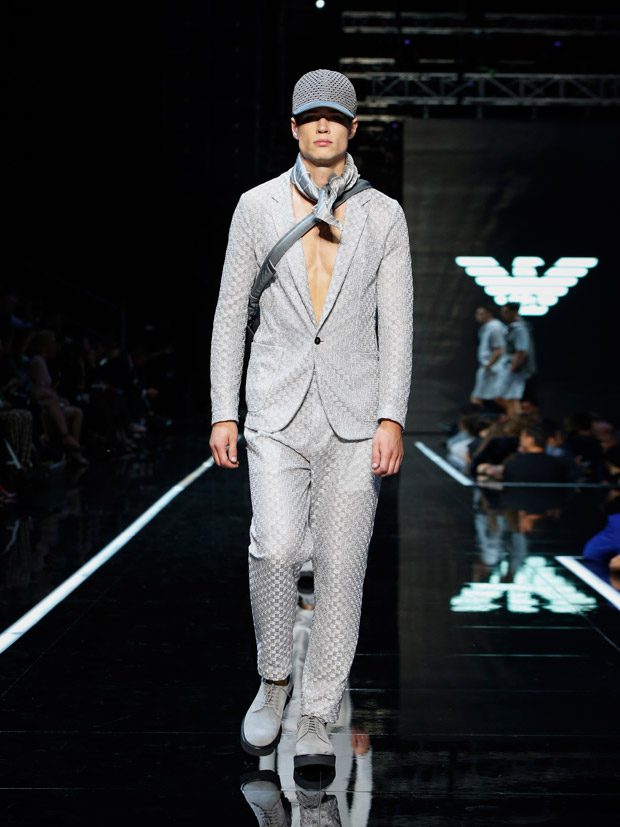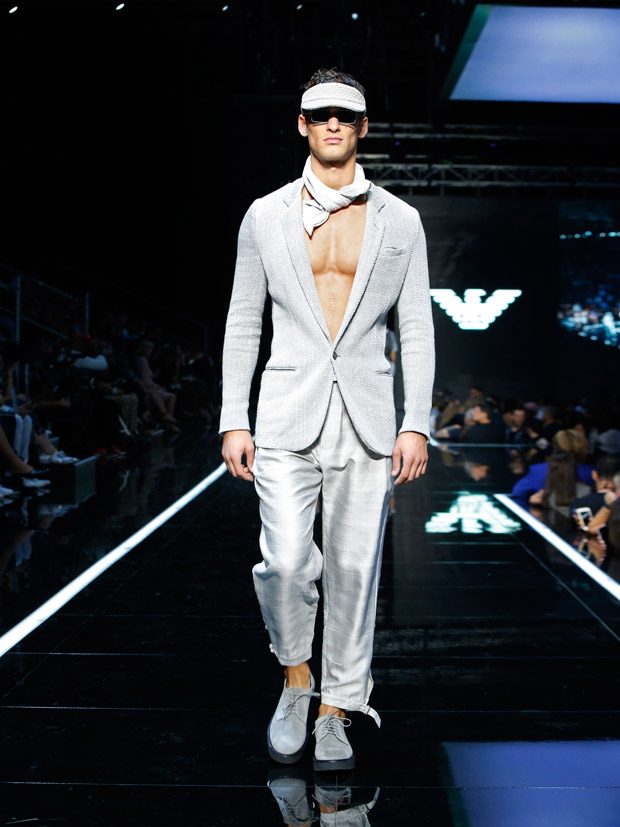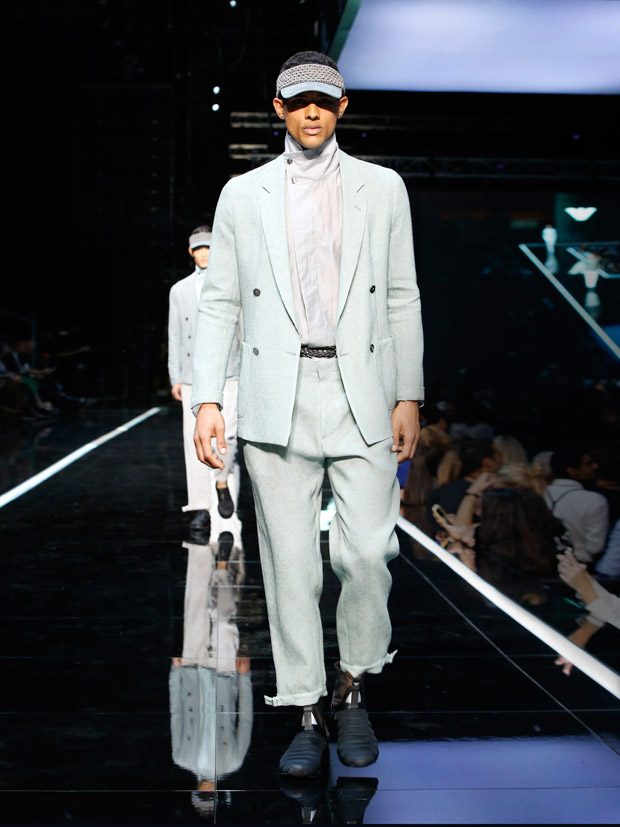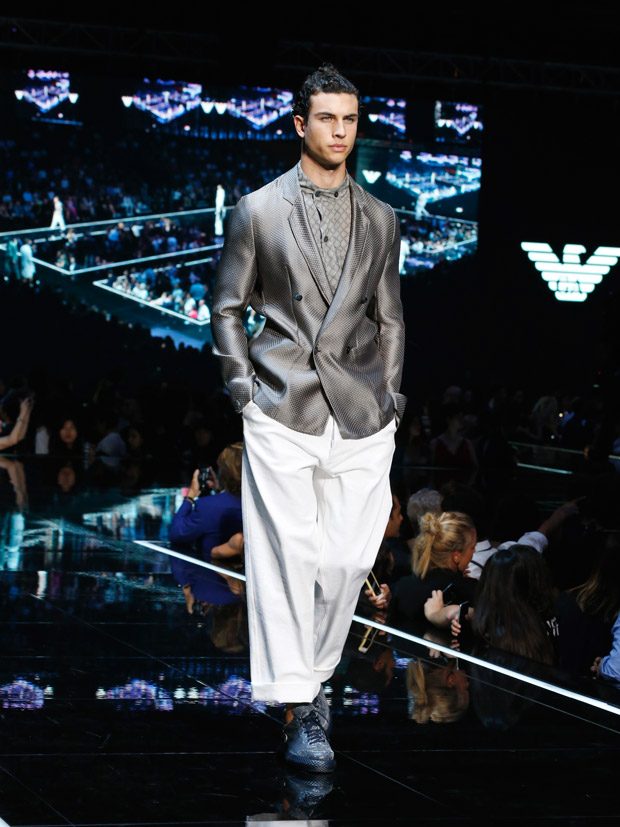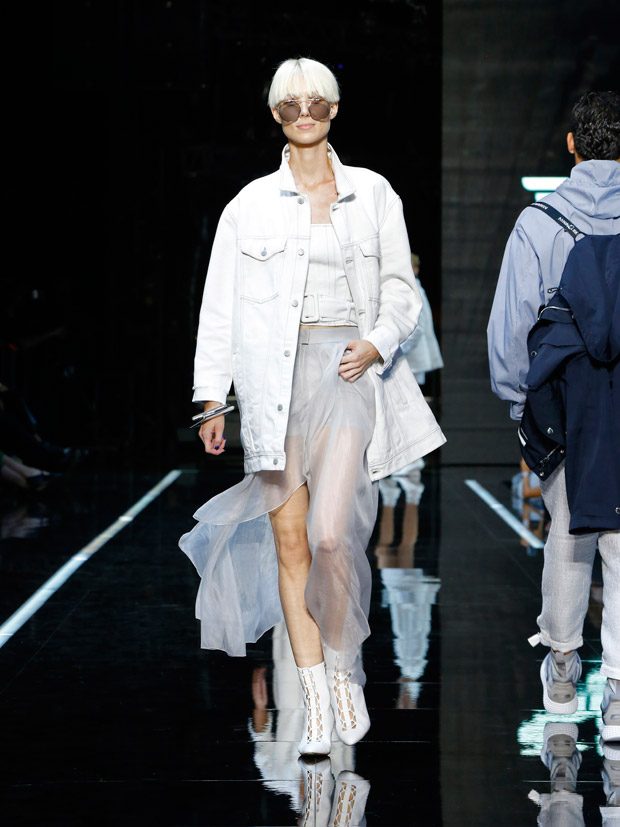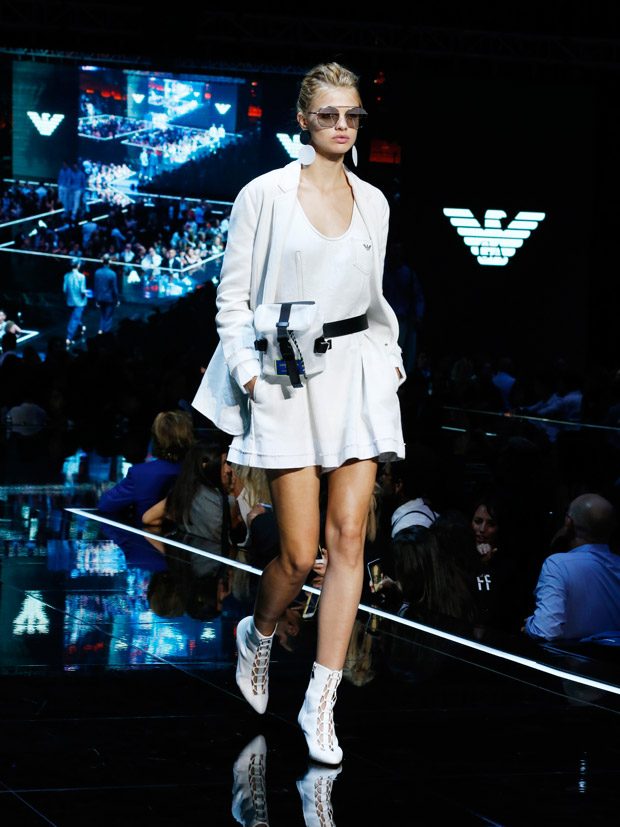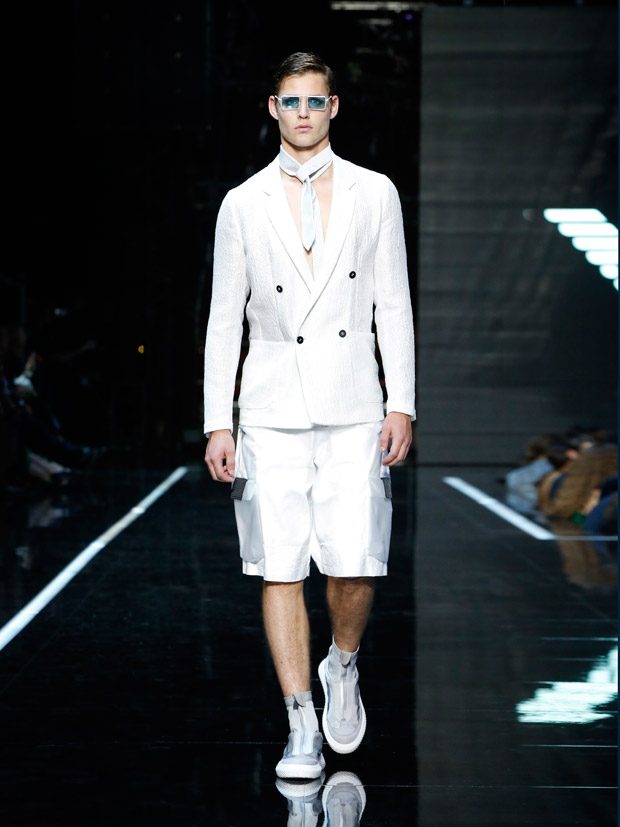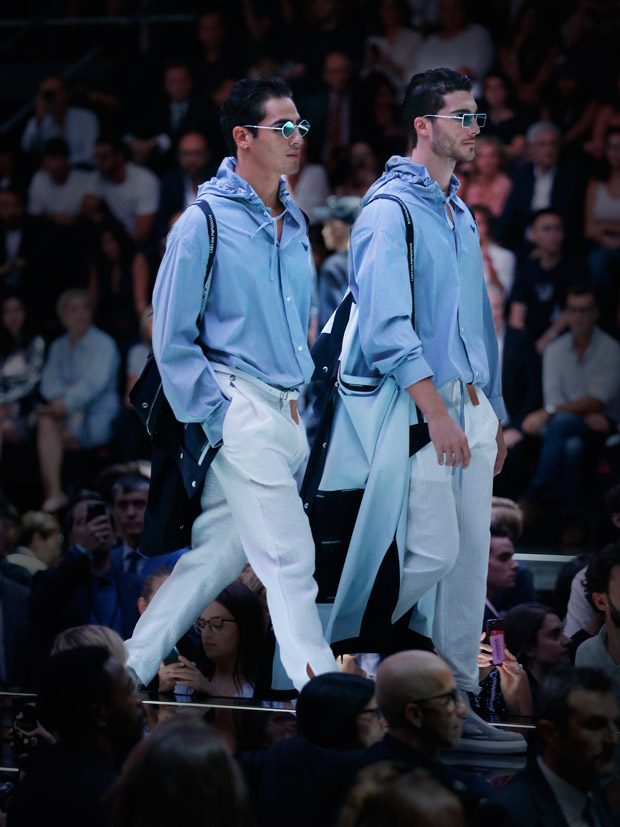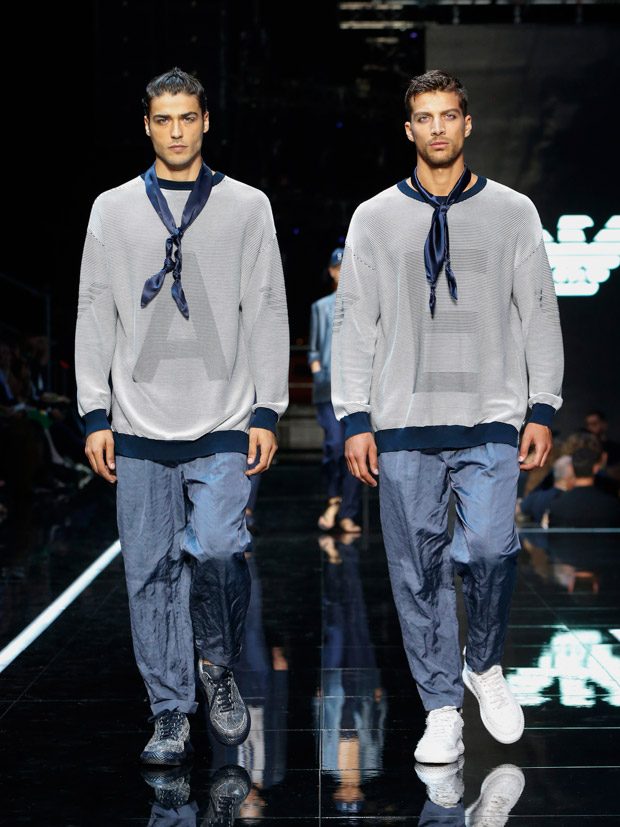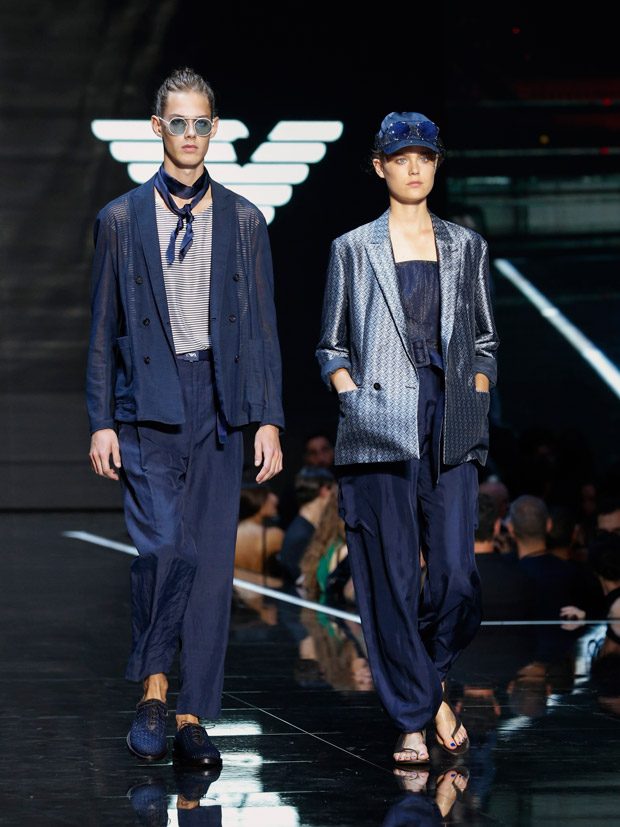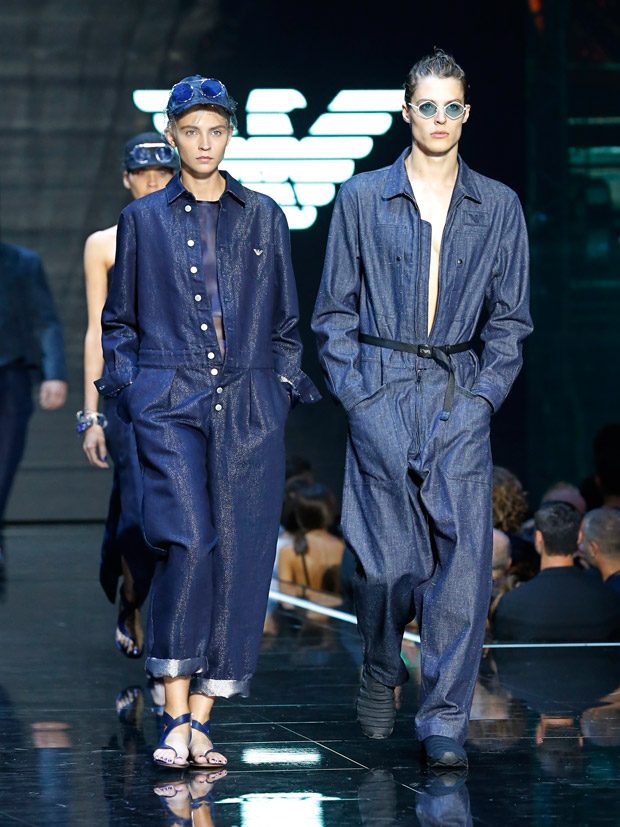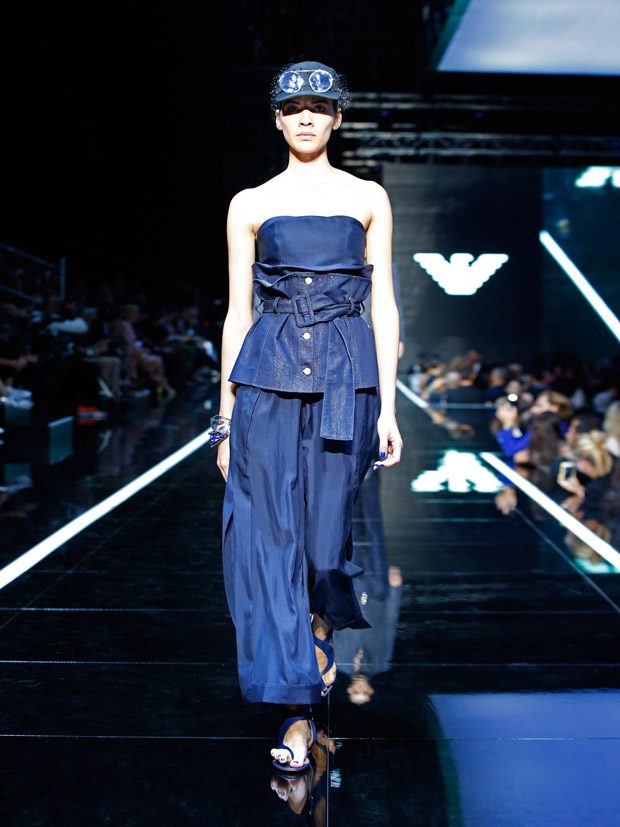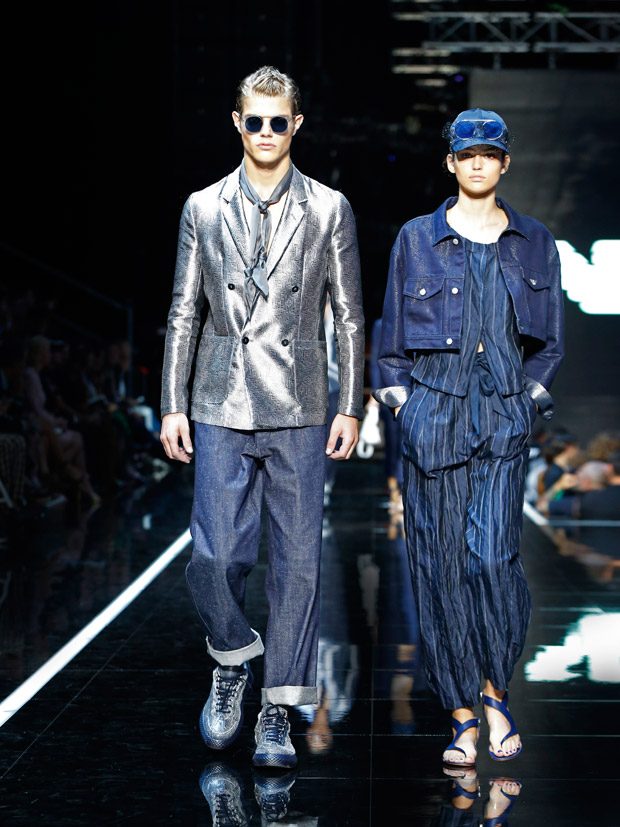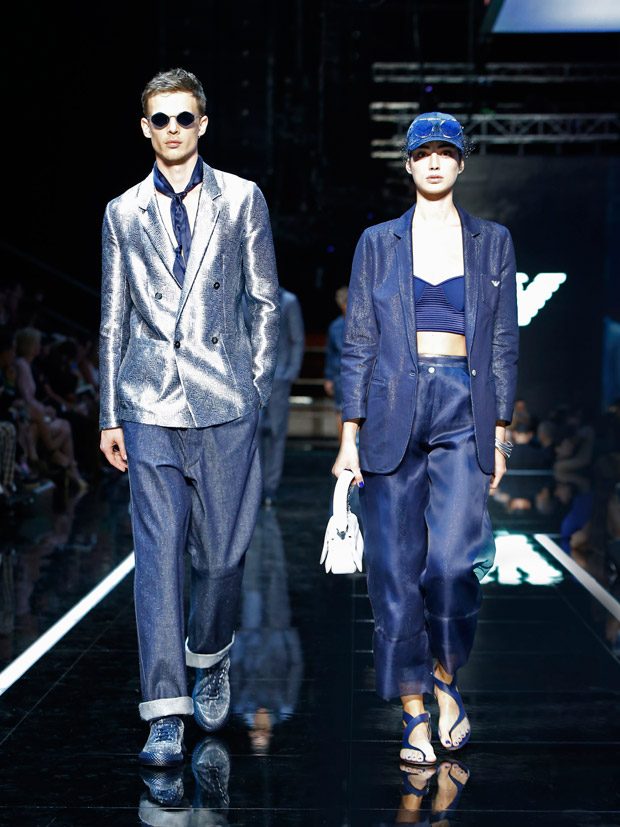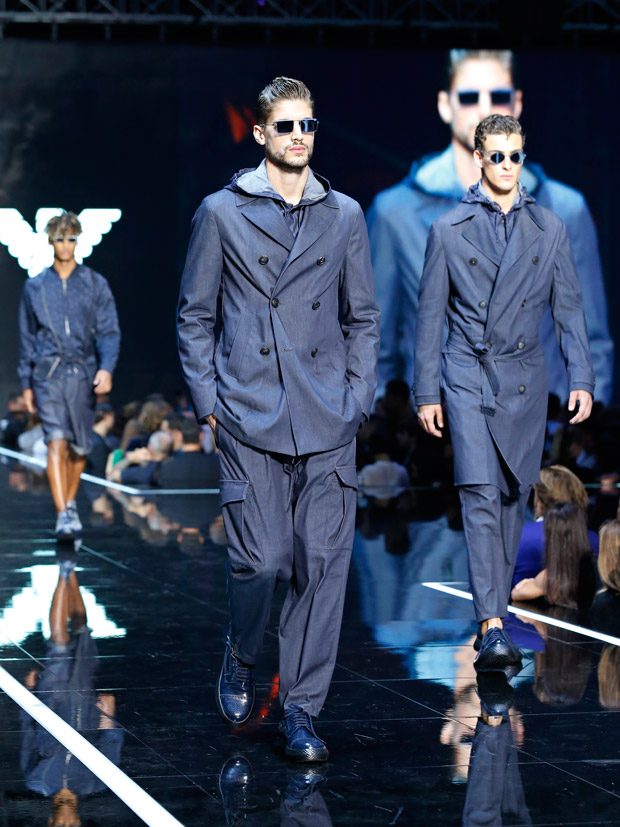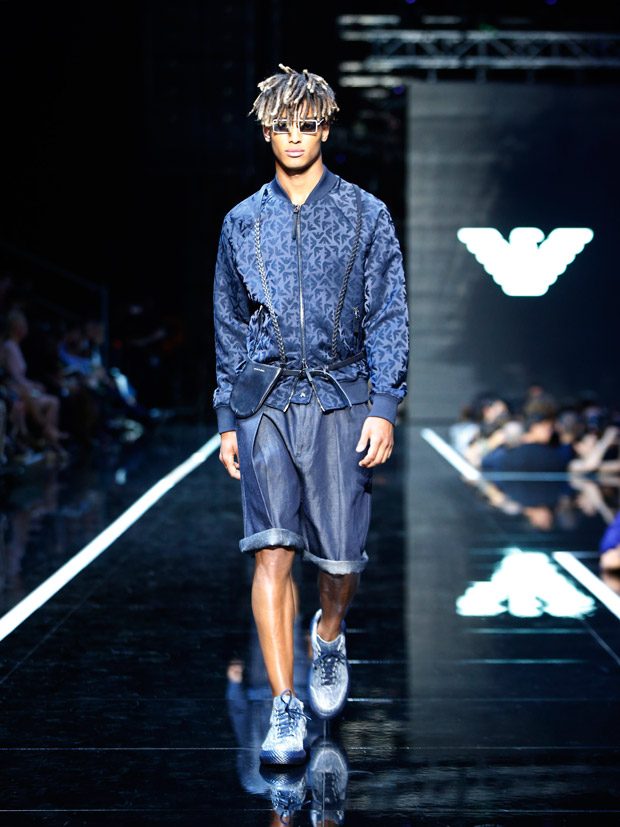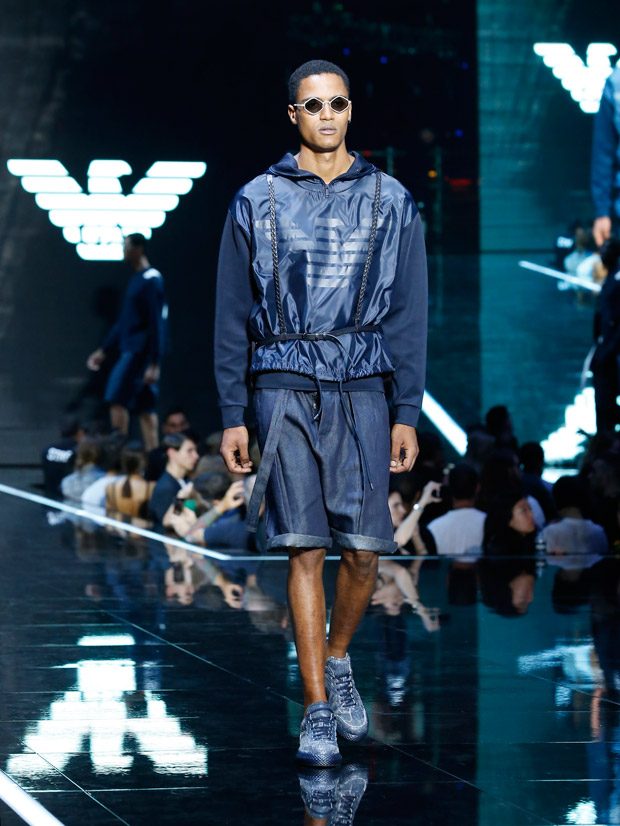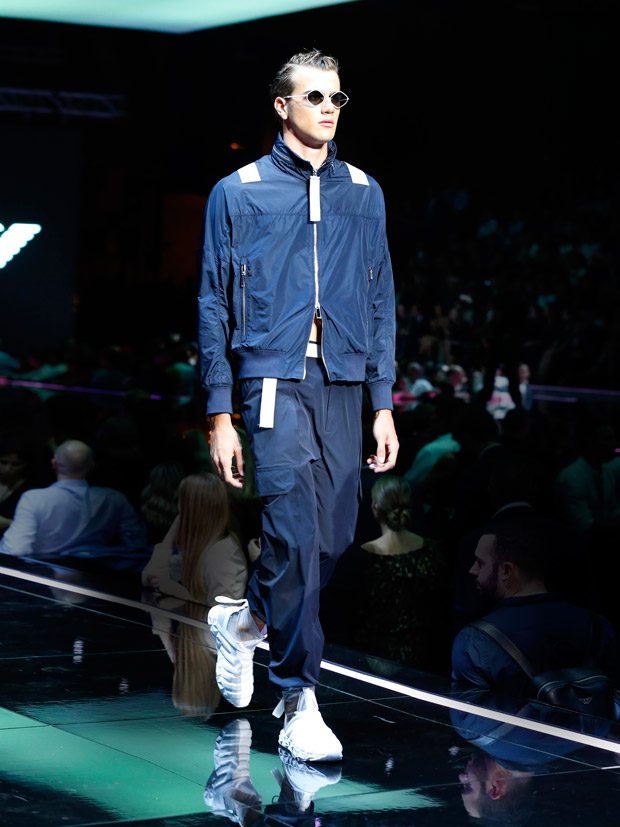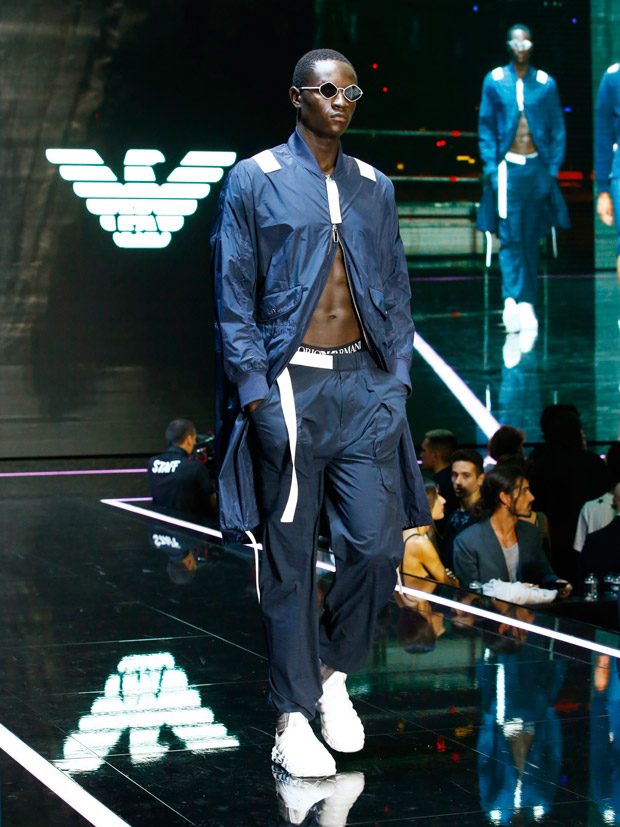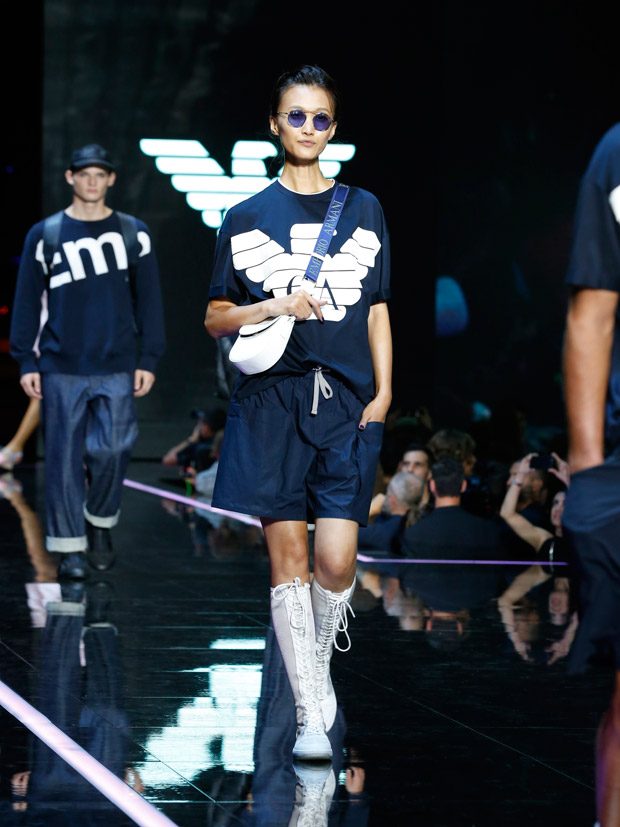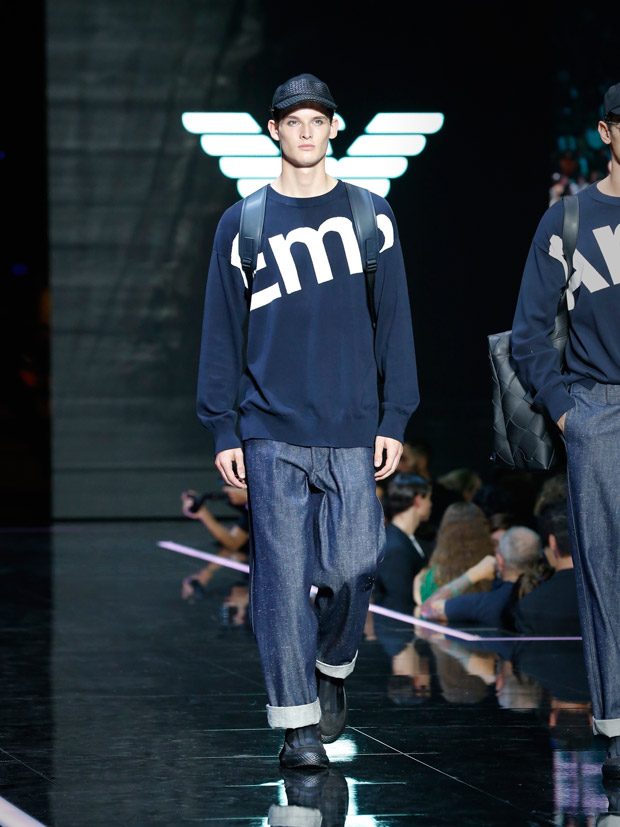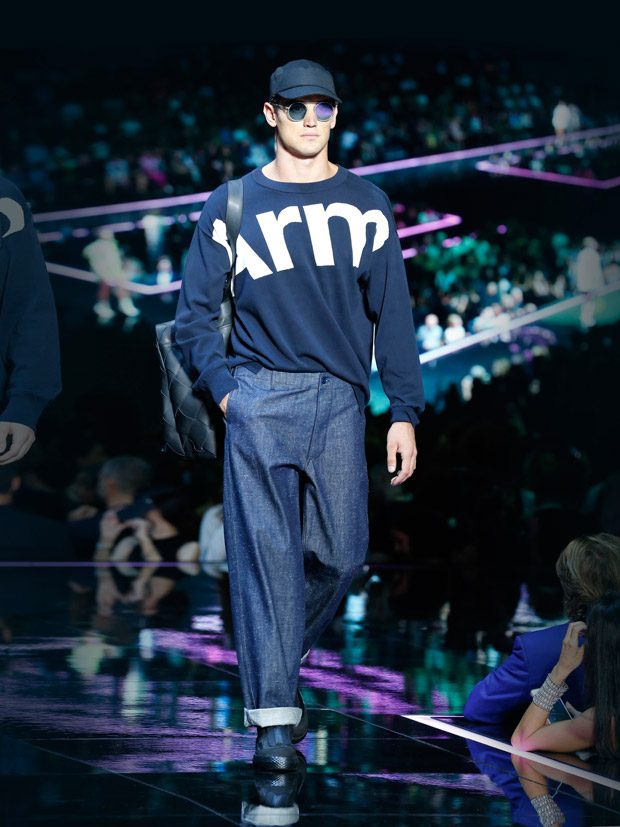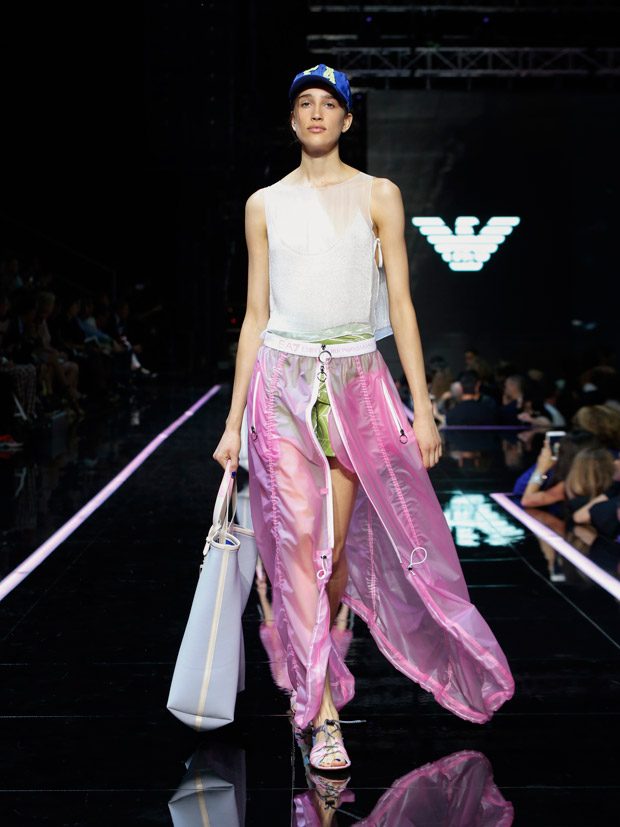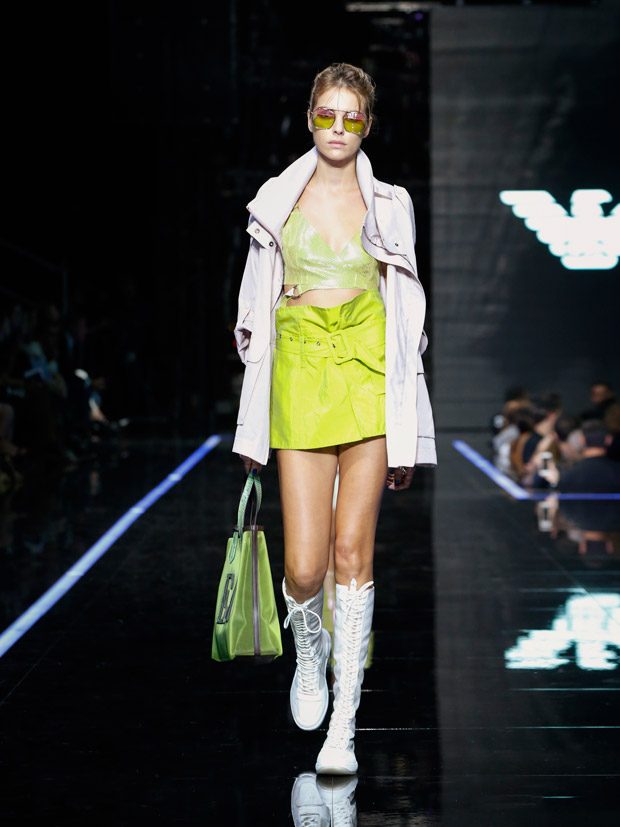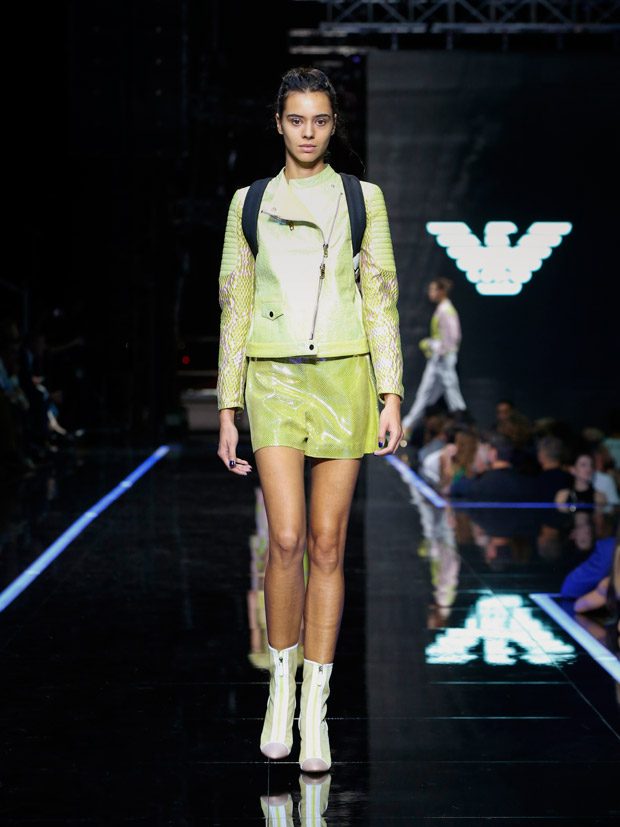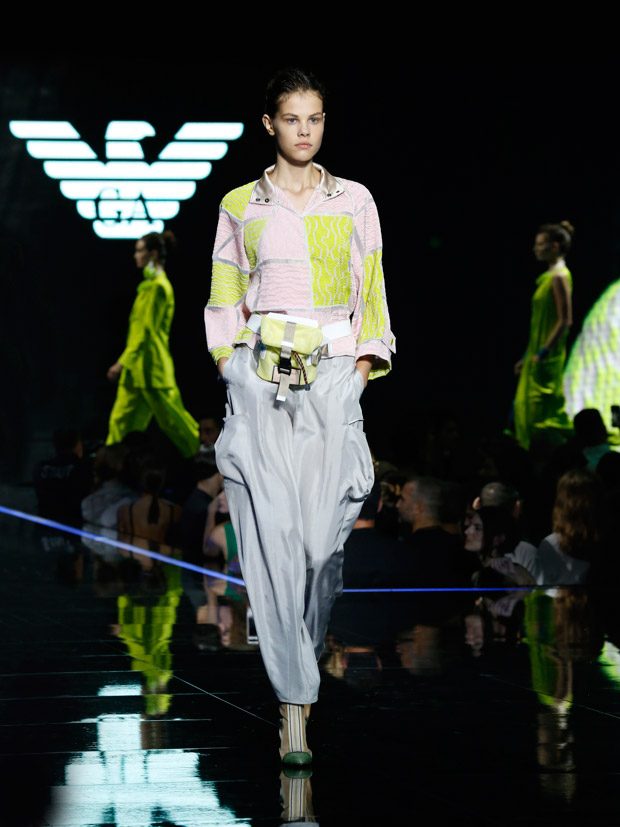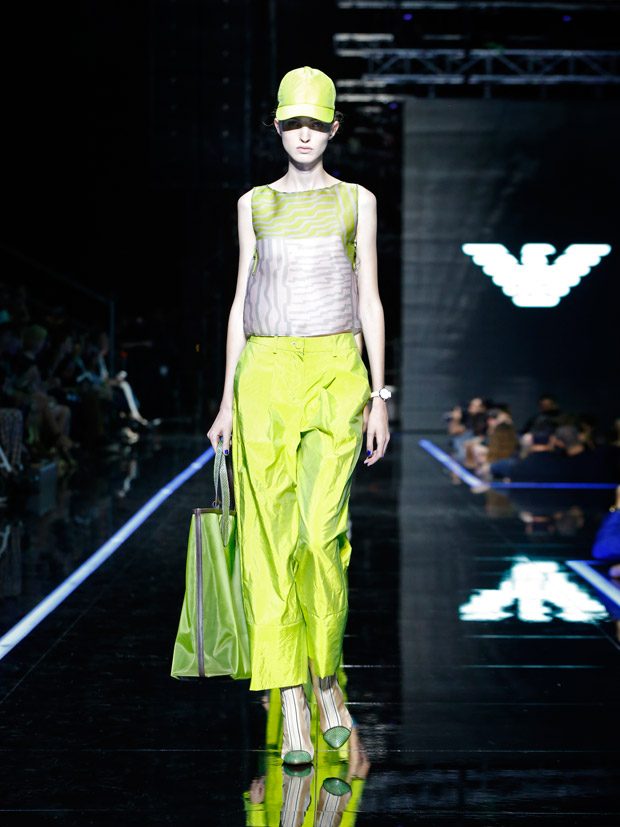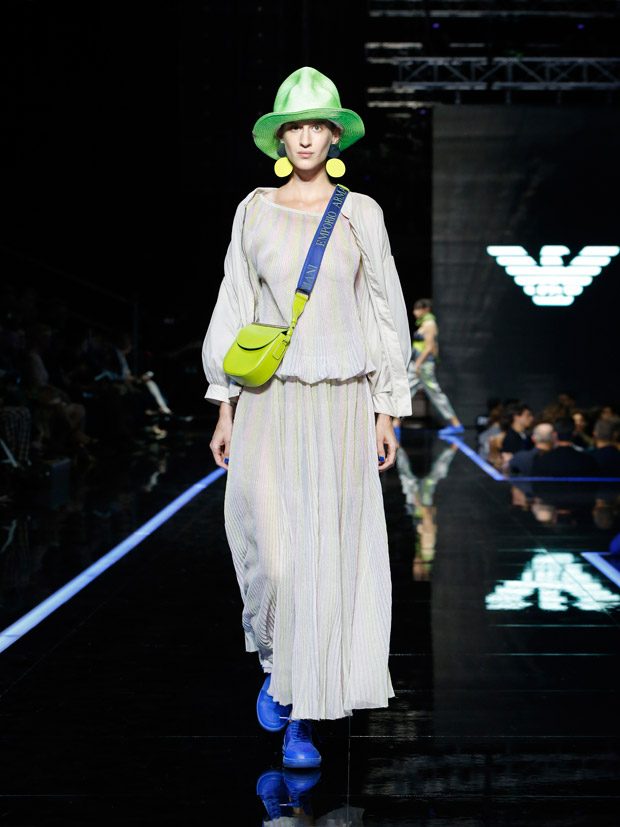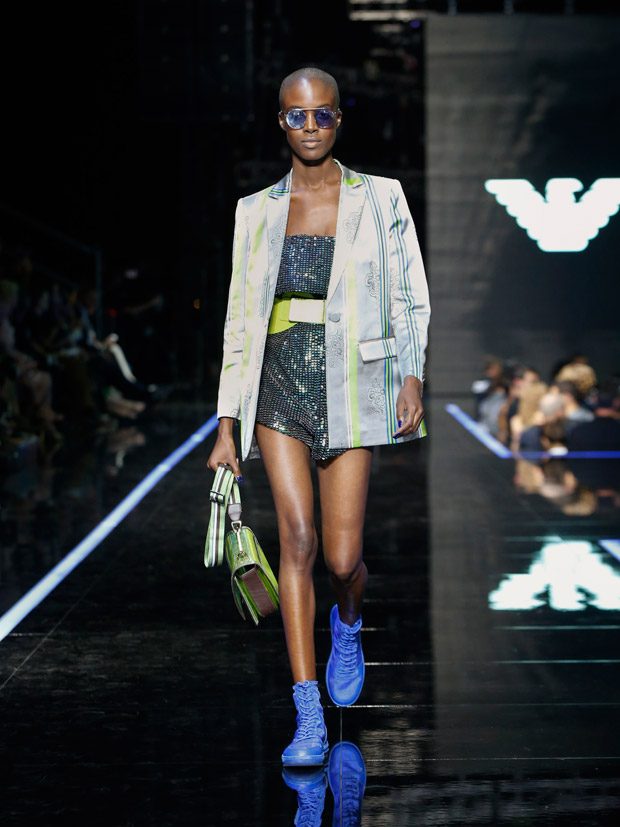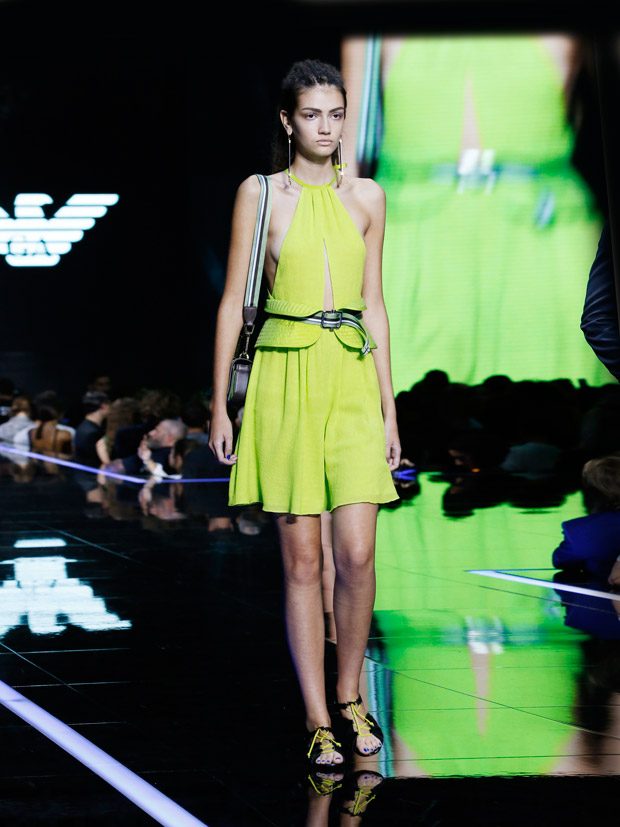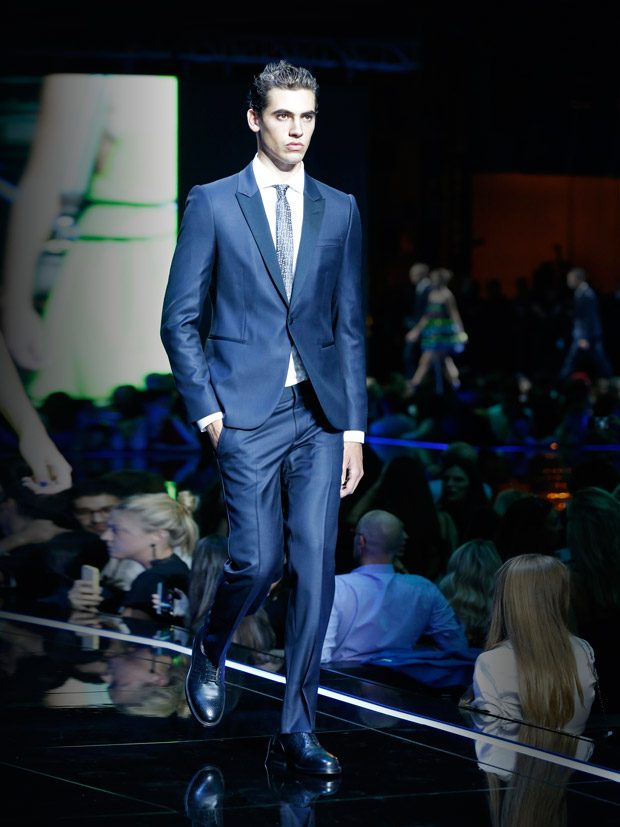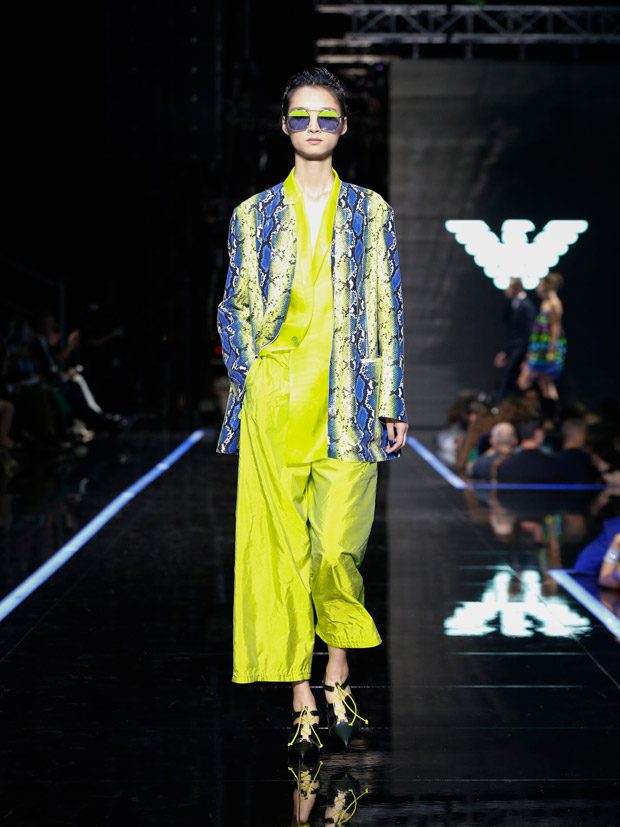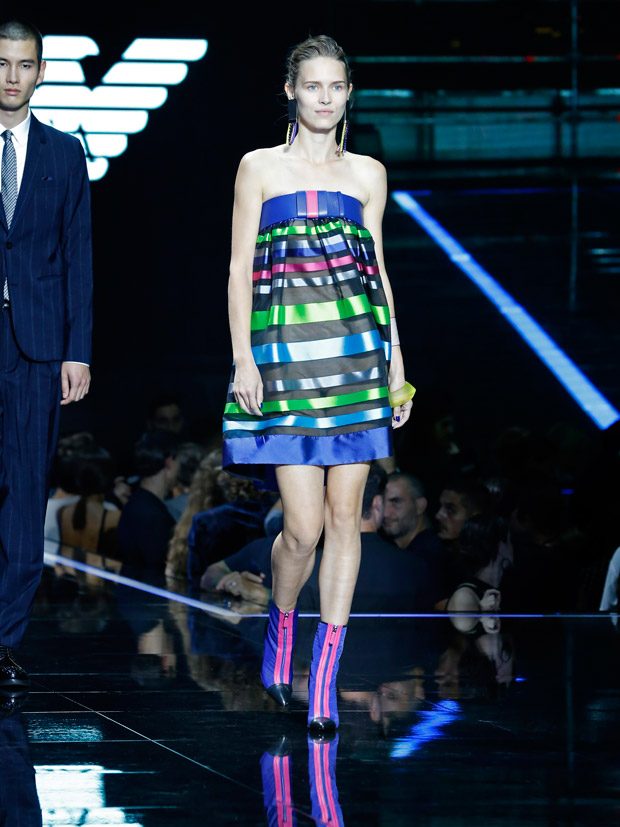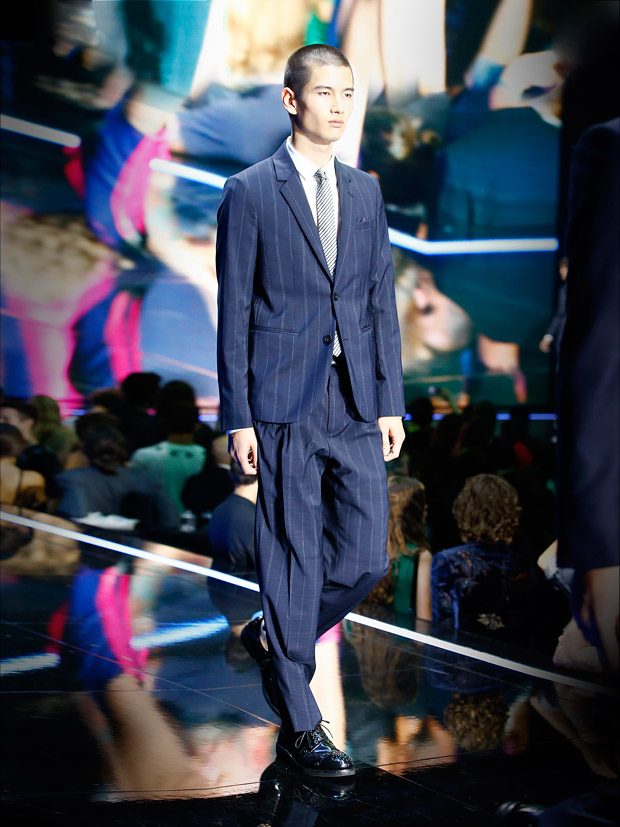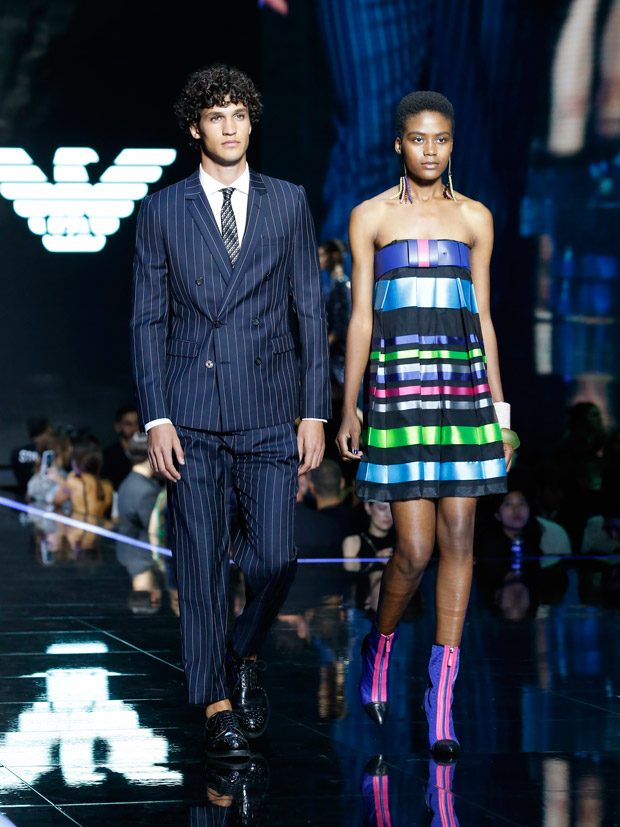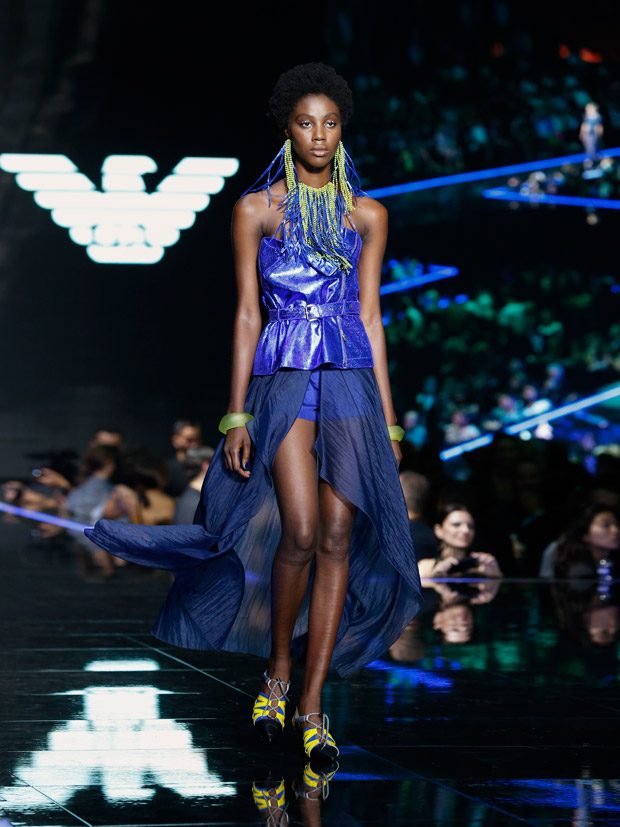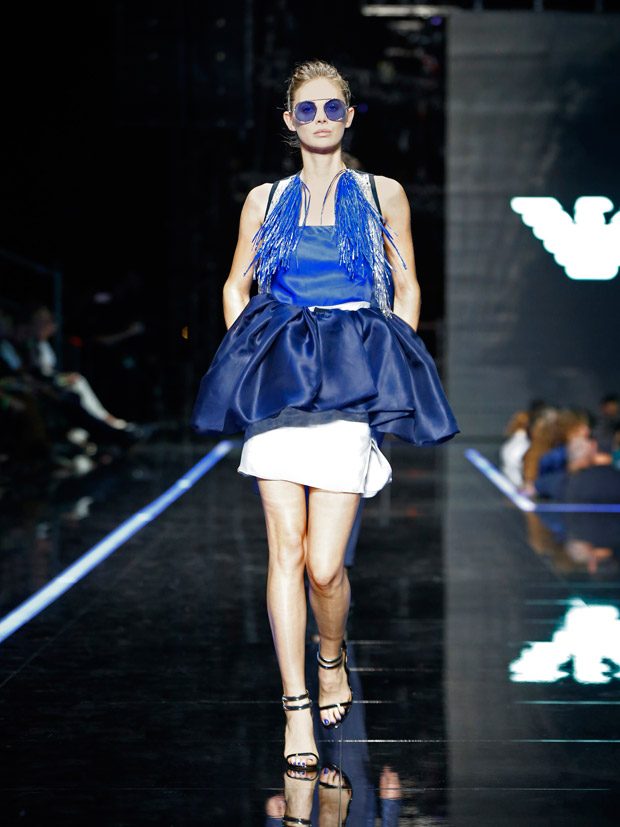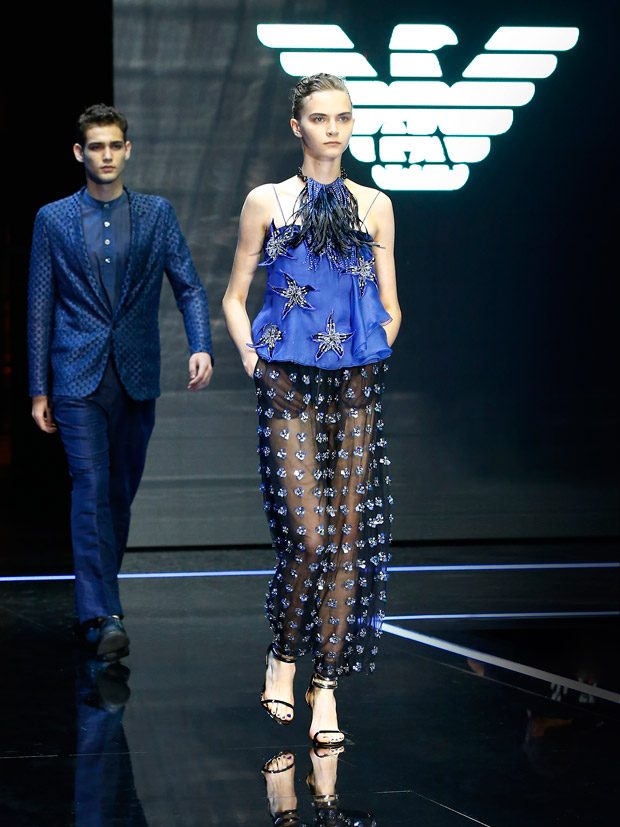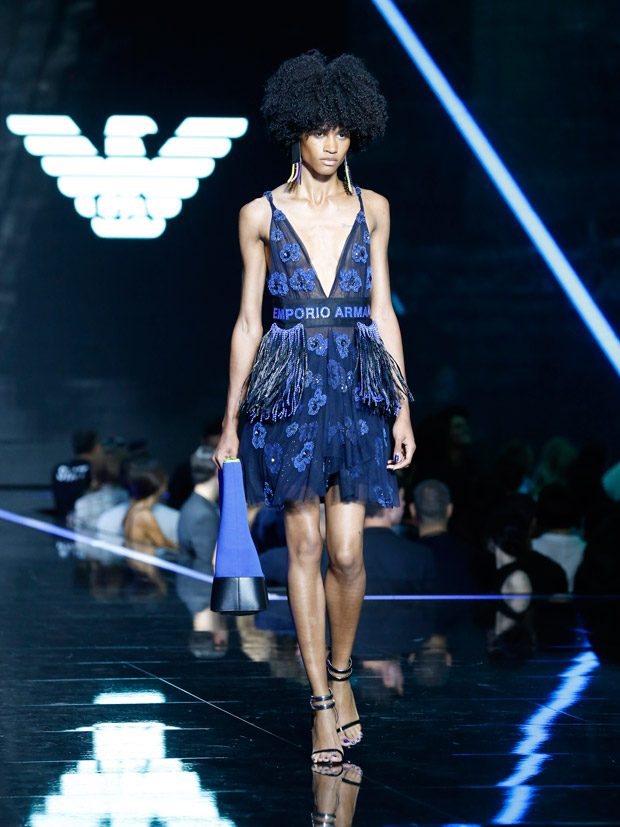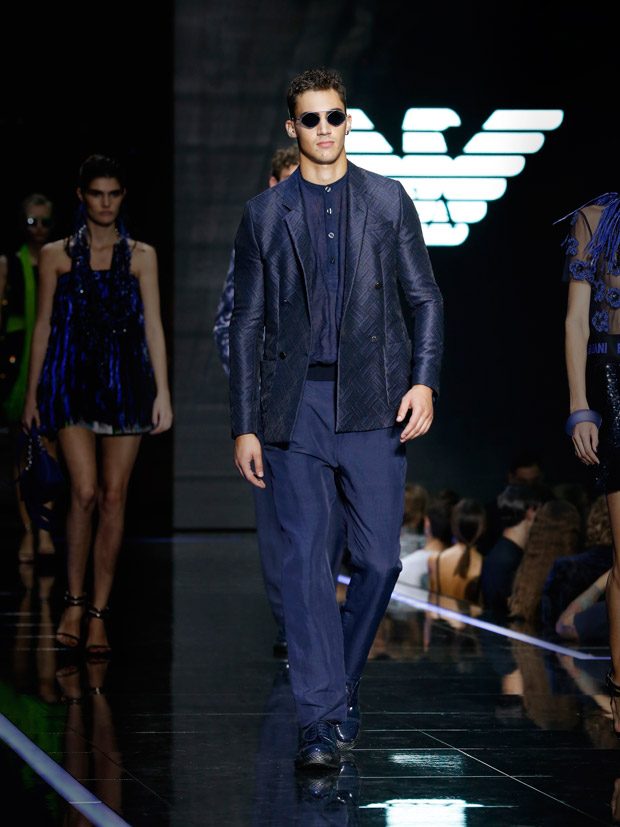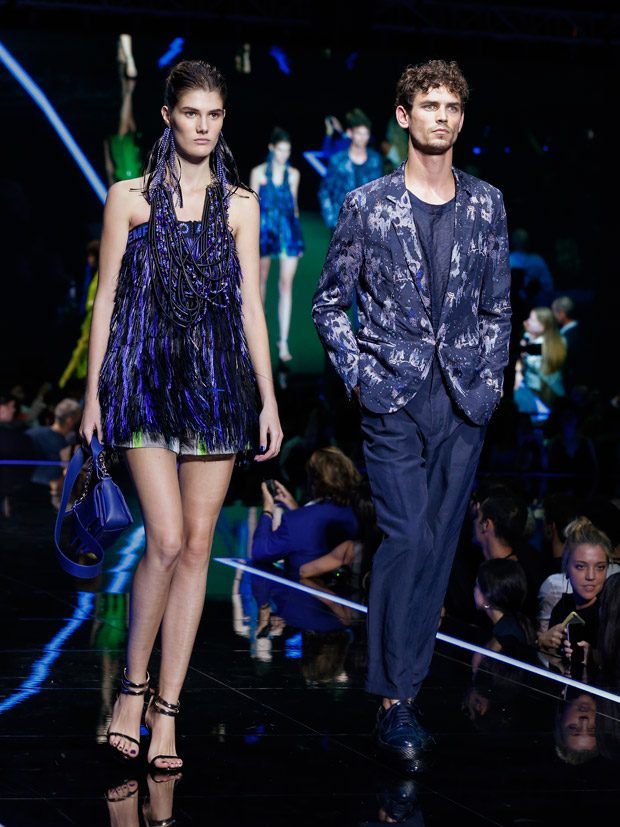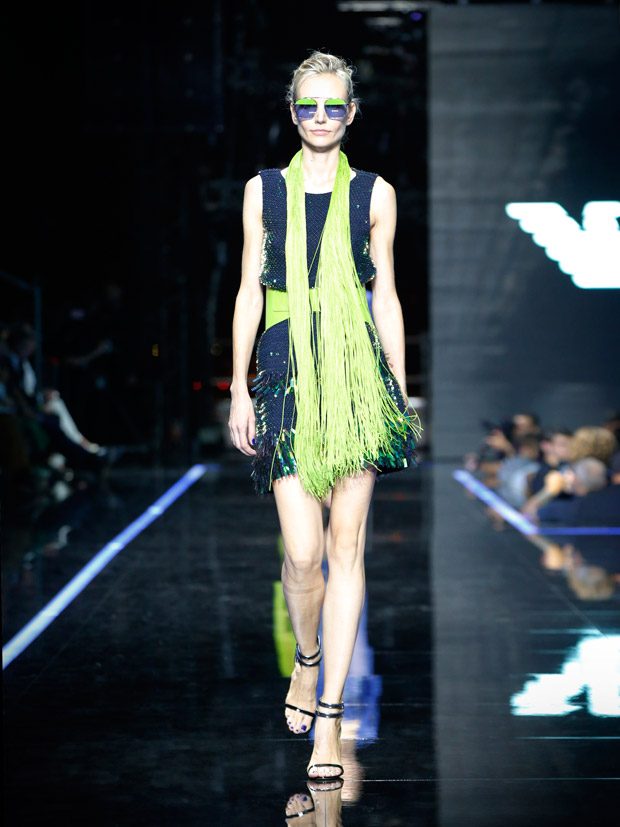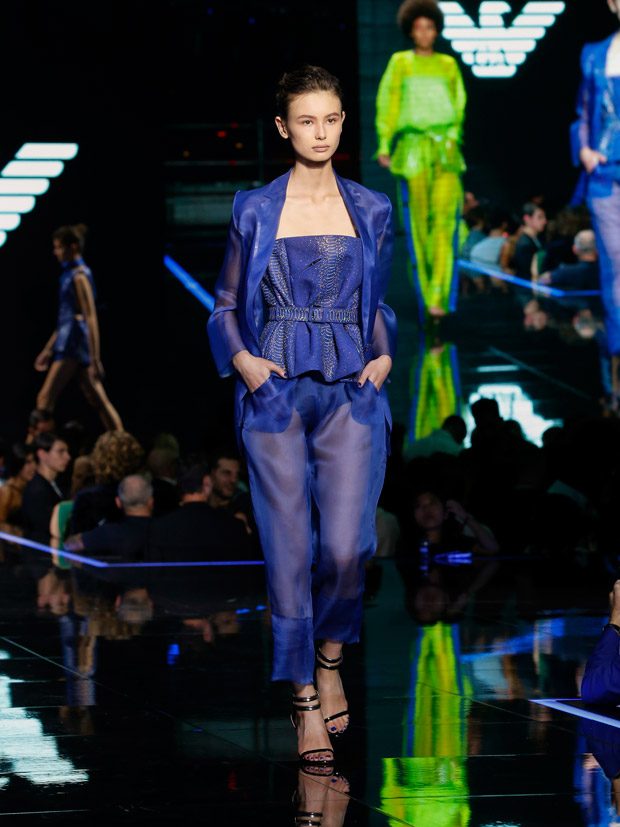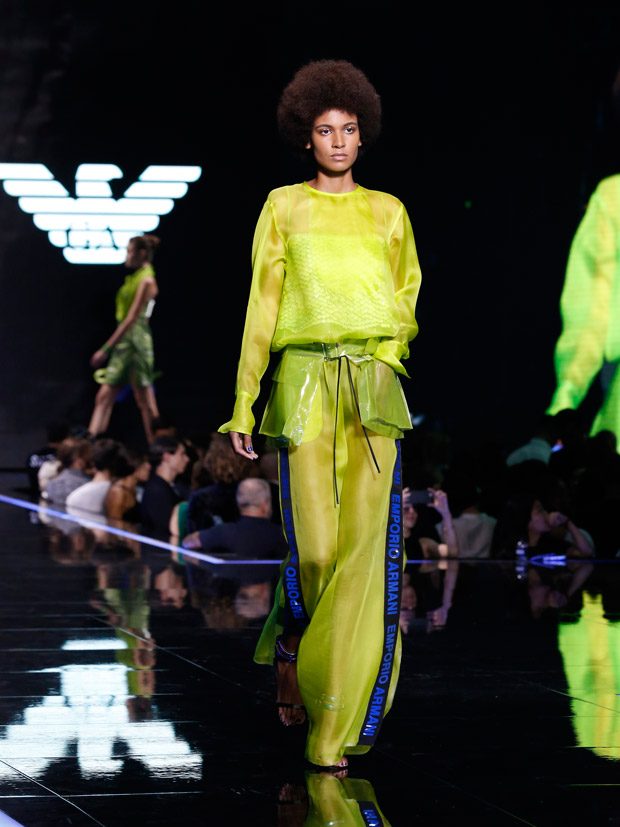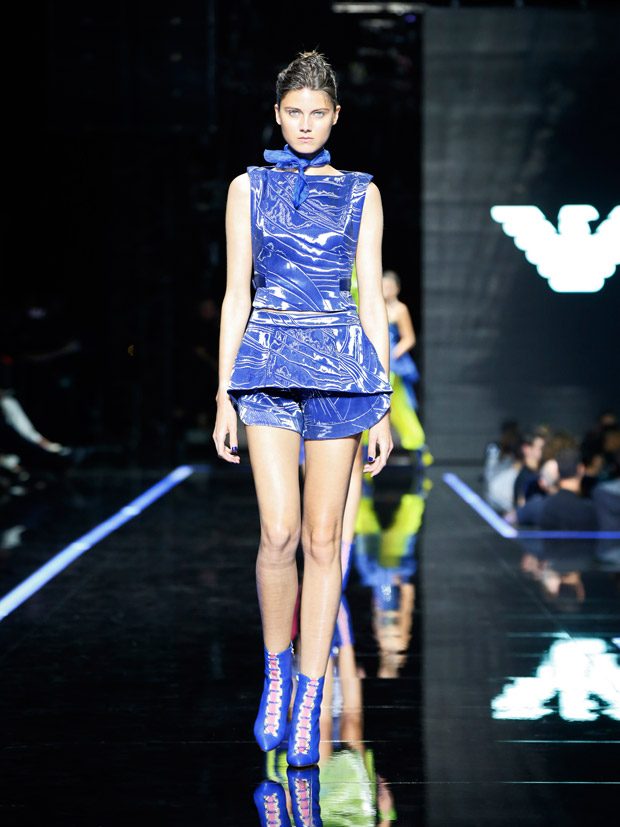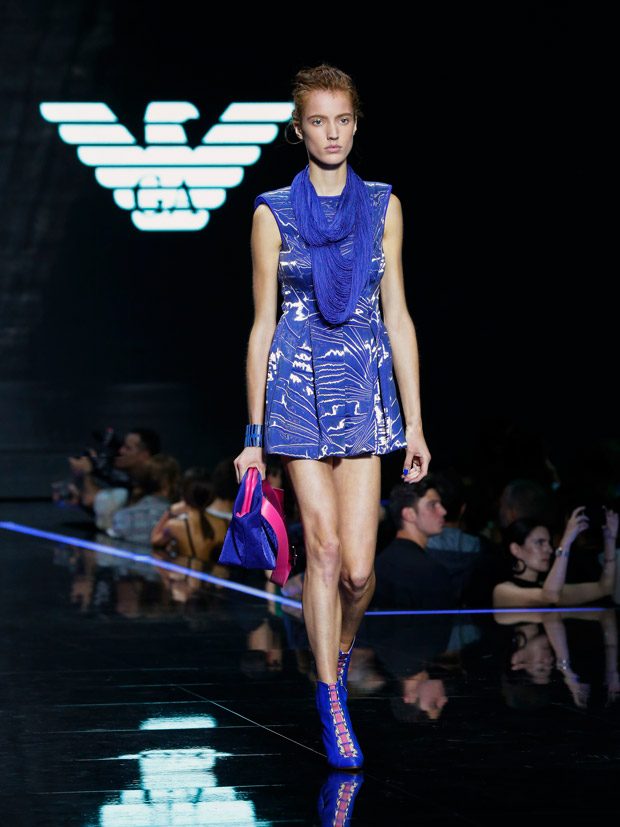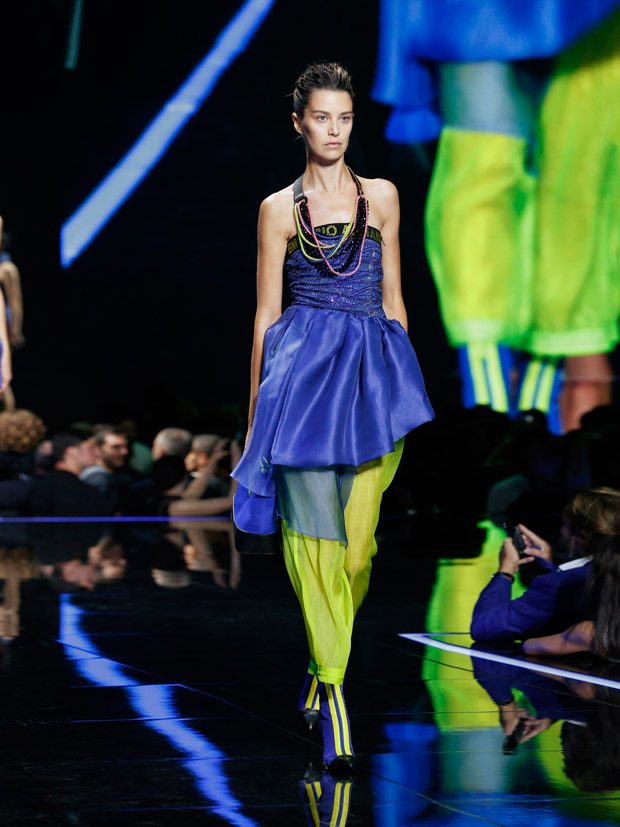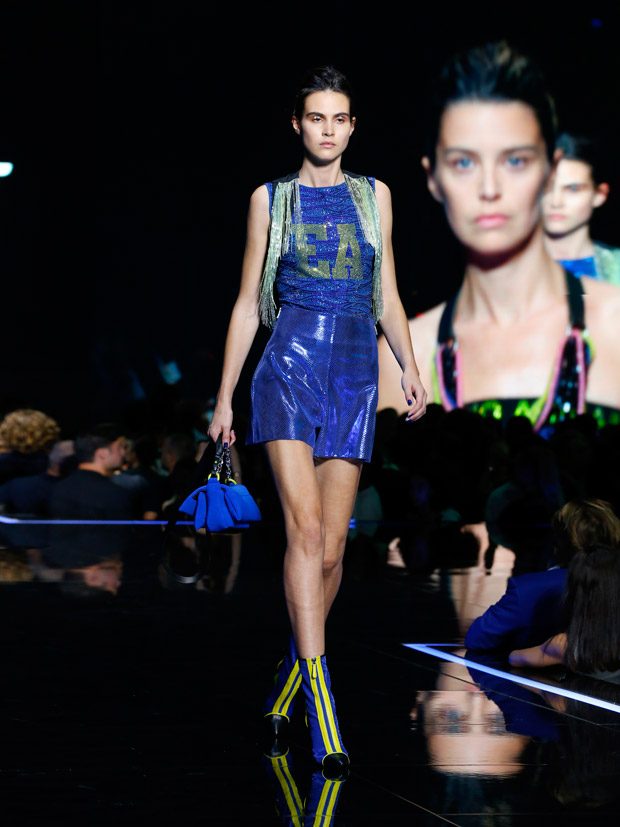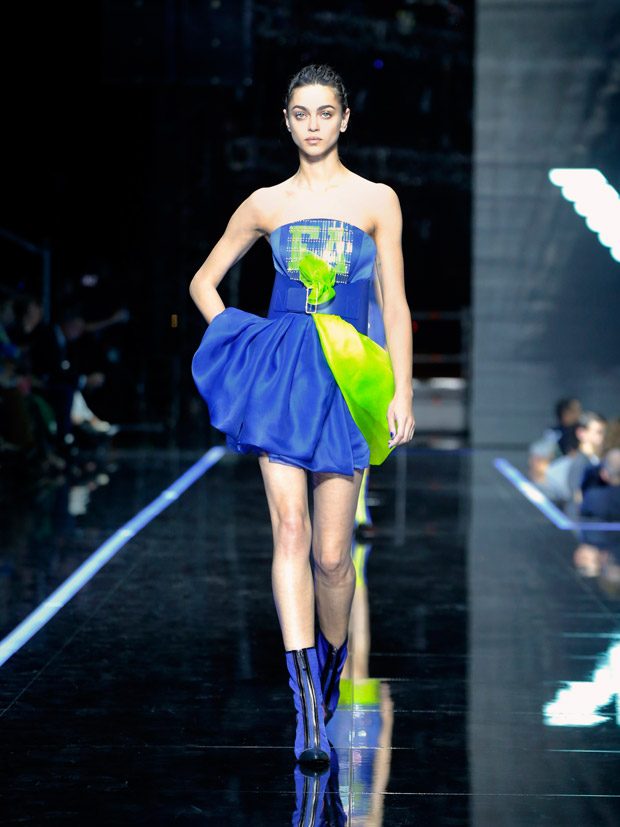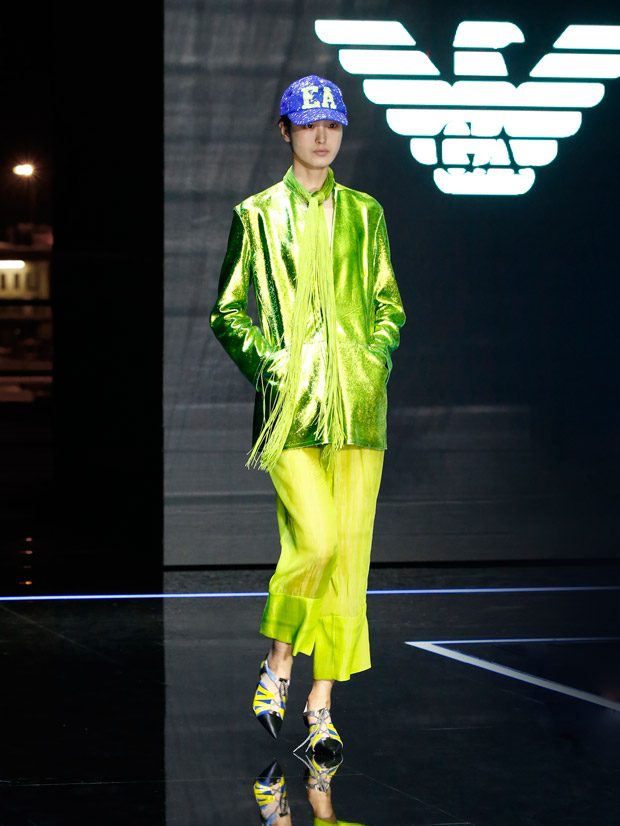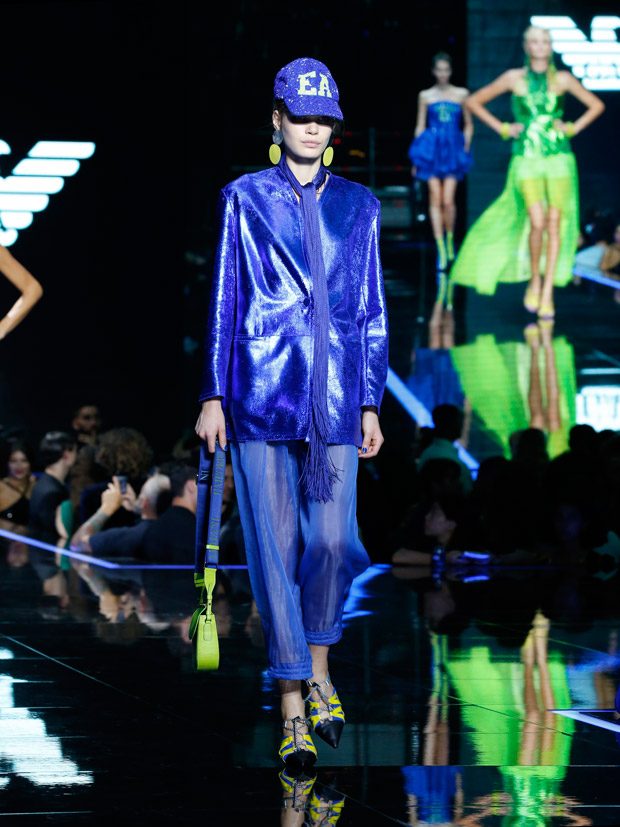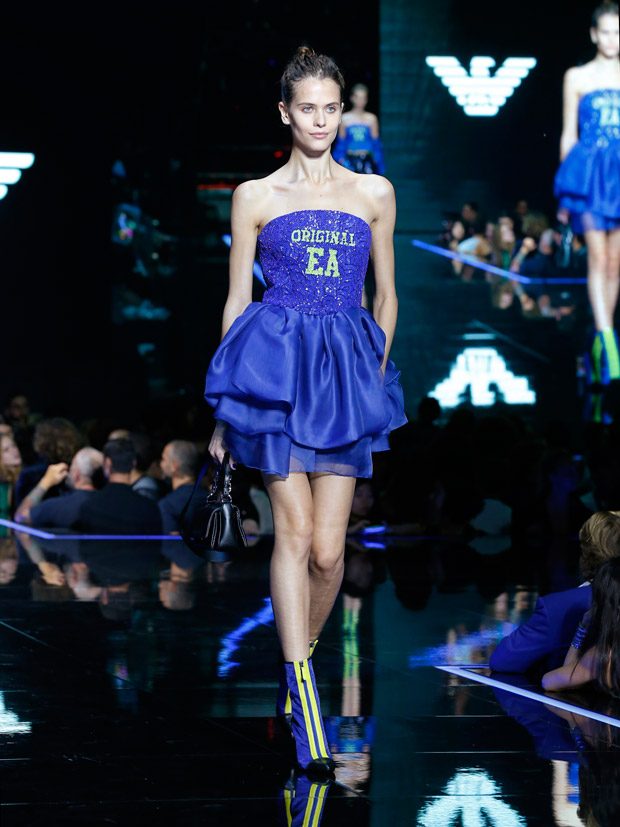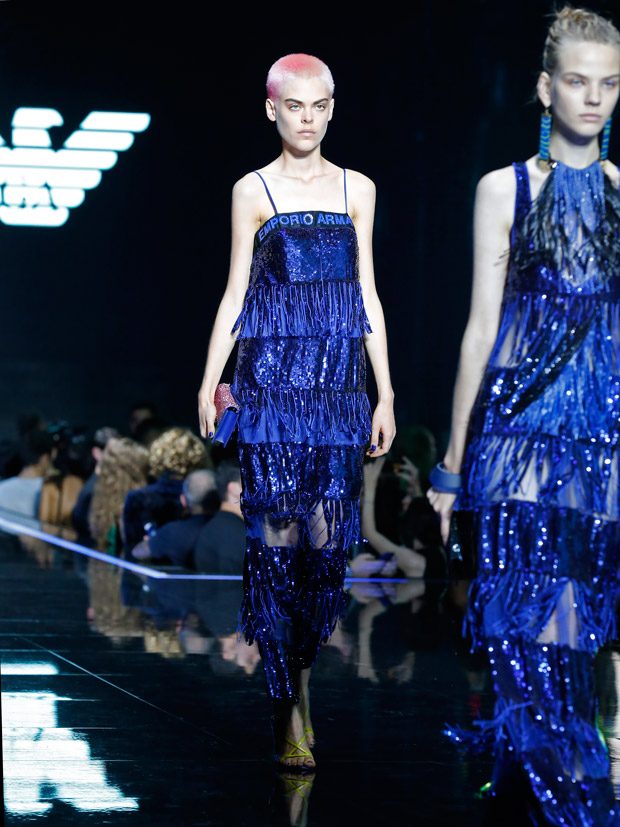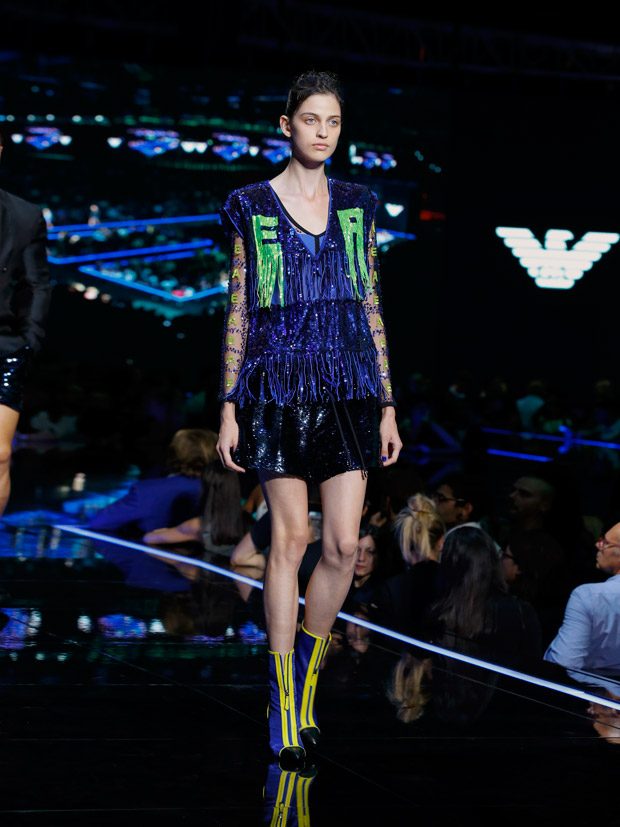 We love hearing from you, connect with us on Twitter, Instagram and Facebook.