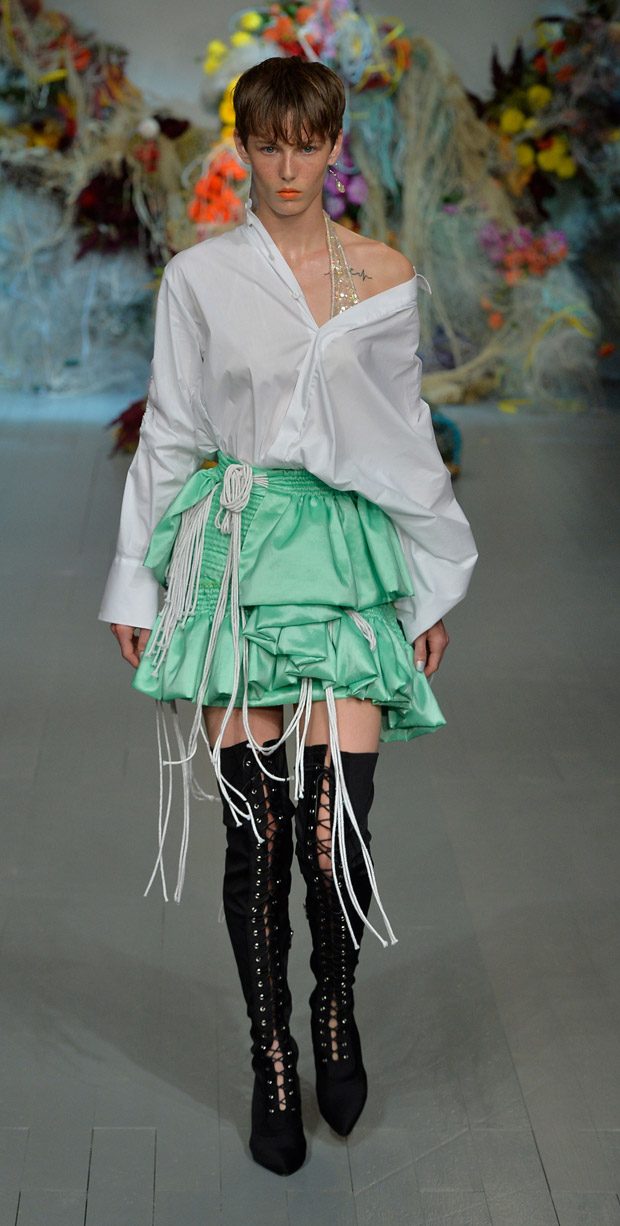 Designers Fyodor Podgorny and Golan Frydman presented Fyodor Golan's Spring Summer 2019 Lost & Found Collection, inspired by the oceans and castaway elements found on beaches, such as seashells and pearls as well as plastic waste. For the collection Fyodor Golan teamed up with 'Plastic Oceans UK' raising awareness of plastic pollution in the world's oceans.
"Protective translucent sequined scales are sewn into fragile silhouettes applied with sustainable real pearls, celebrating the pearls individual raw form. Contrastingly strict graphics and monster oversized flower bloom prints create orgasmic and paradisiacal culmination. Colour combinations and collaged pieces were inspired by American painter Jamie Adams and photographs of pastel discarded waste sculptures by Thirza Schaap.
Washed out hues of recycled denims and cottons are contrasted with raw silks of bold fuchsia and cyan tones. Abstract silhouettes of cotton roped gathered Mini-skirts are evocative of 80s shapes.Collaboration with SEGA's Sonic The Hedgehog, adds a nostalgic touch to the collection, focusing on early pixelated imagery. "Working with SEGA using the early Sonic made perfect sense to our Lost & Found collection. We wanted to explore Sonic's iconic look into items that would feel like your favourite childhood pyjamas contemporarily reimagined."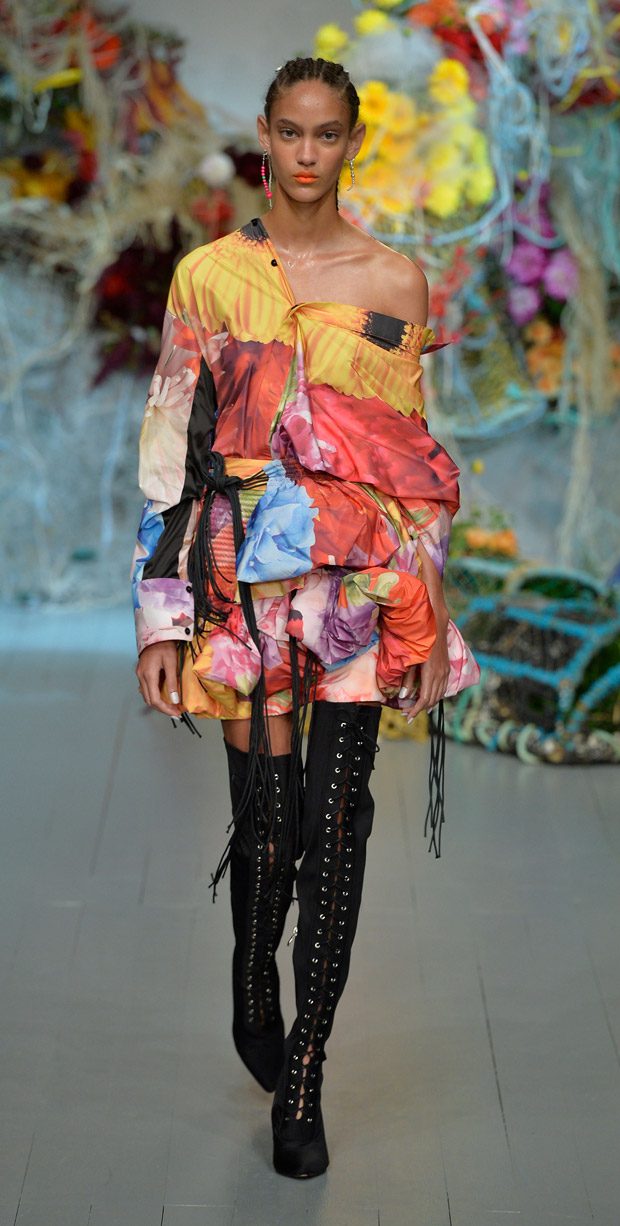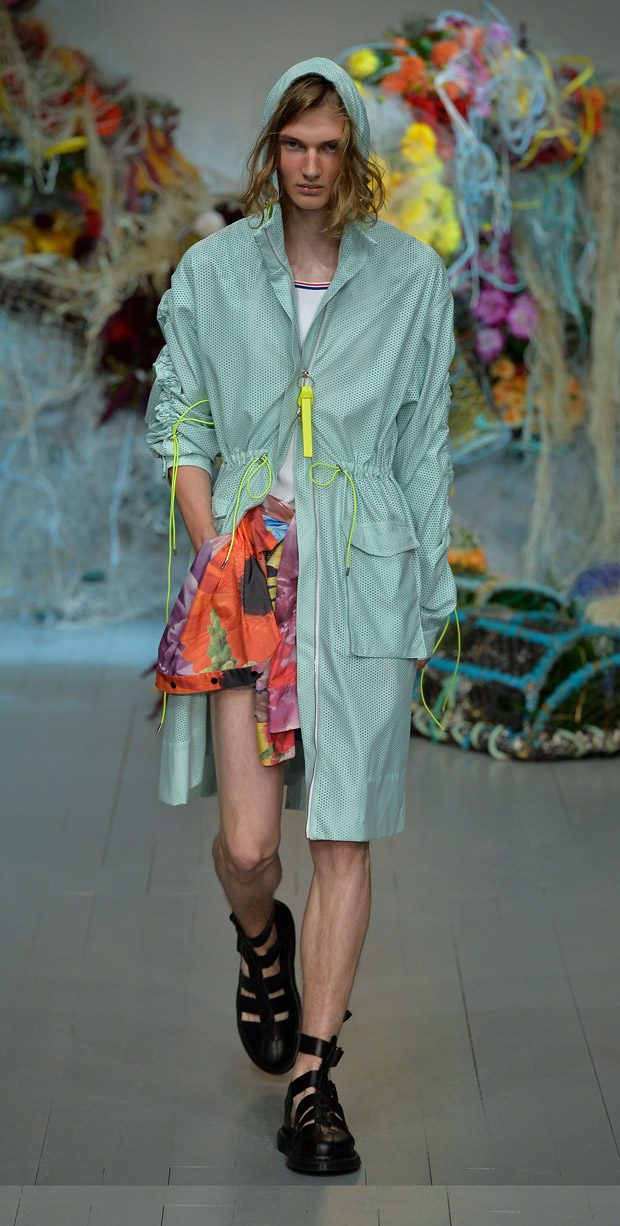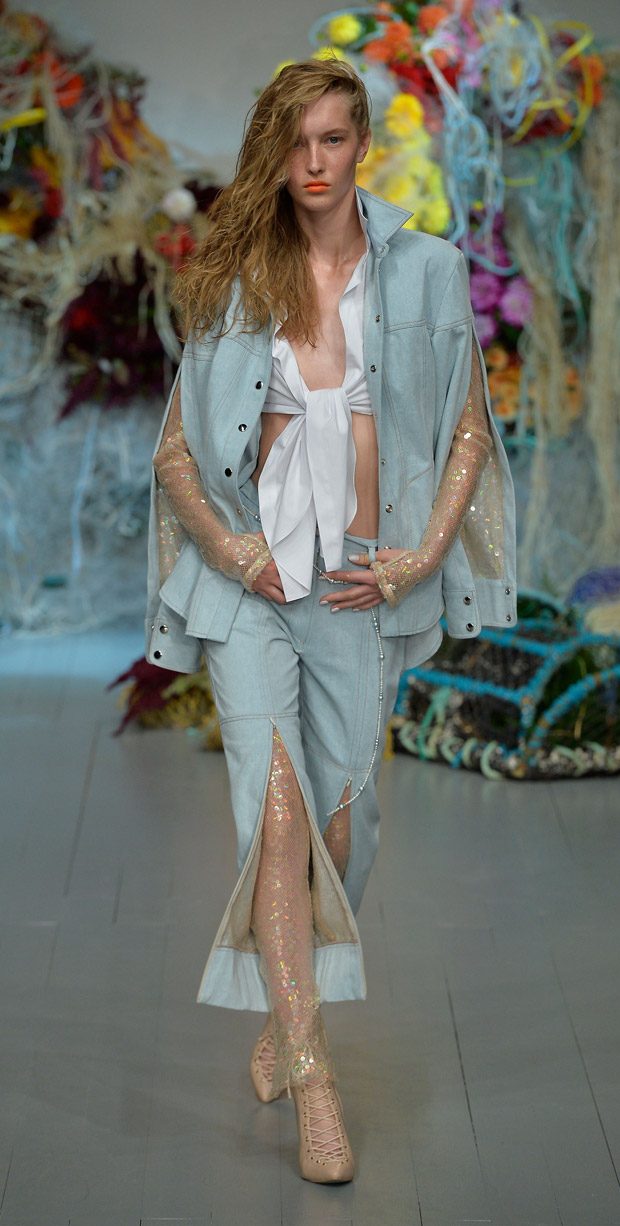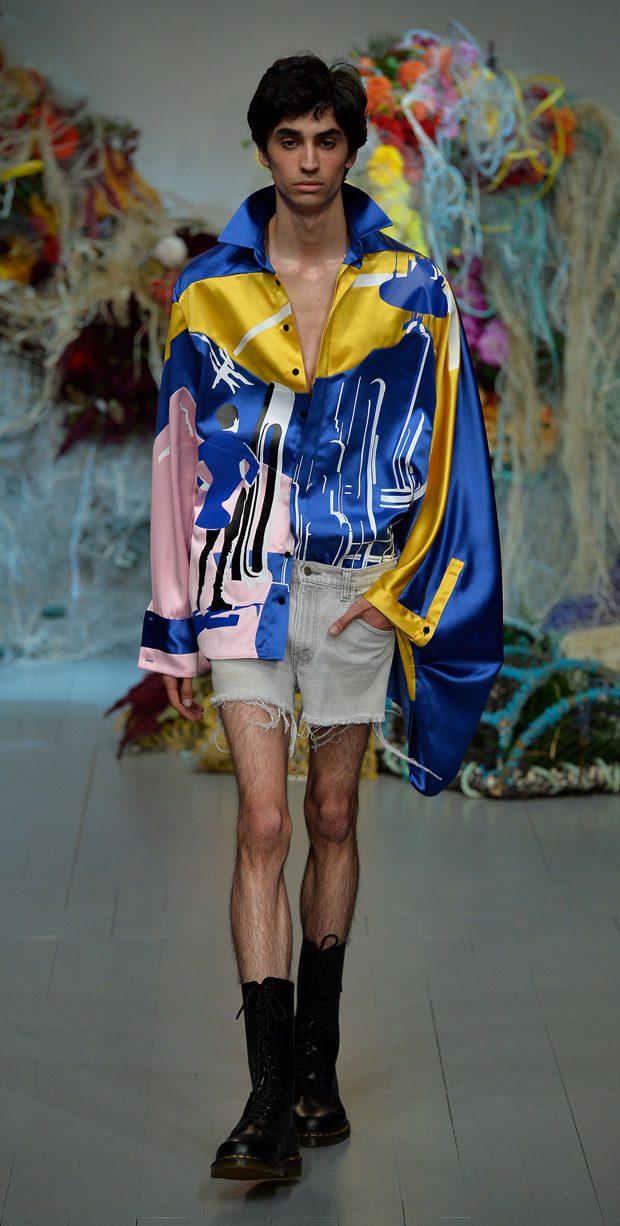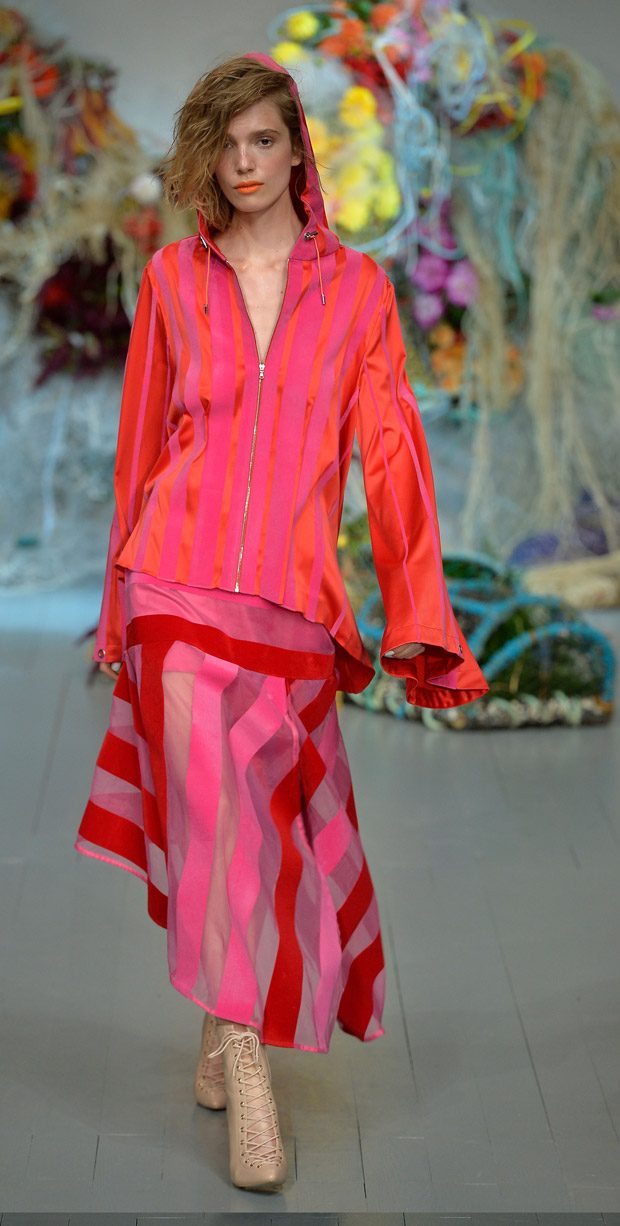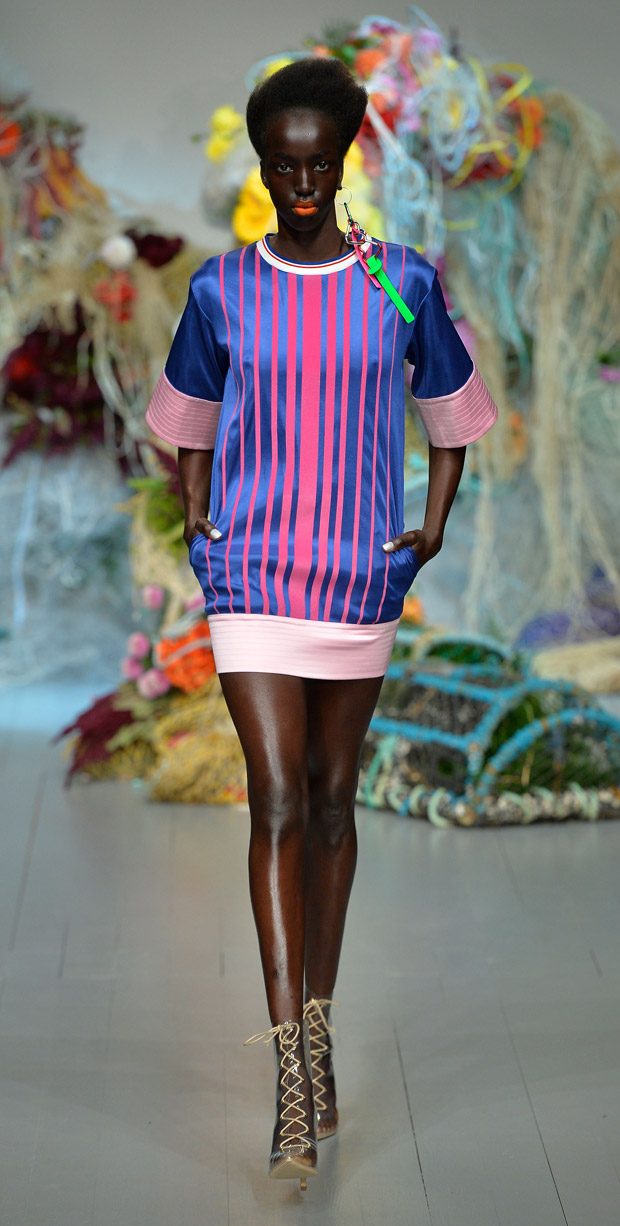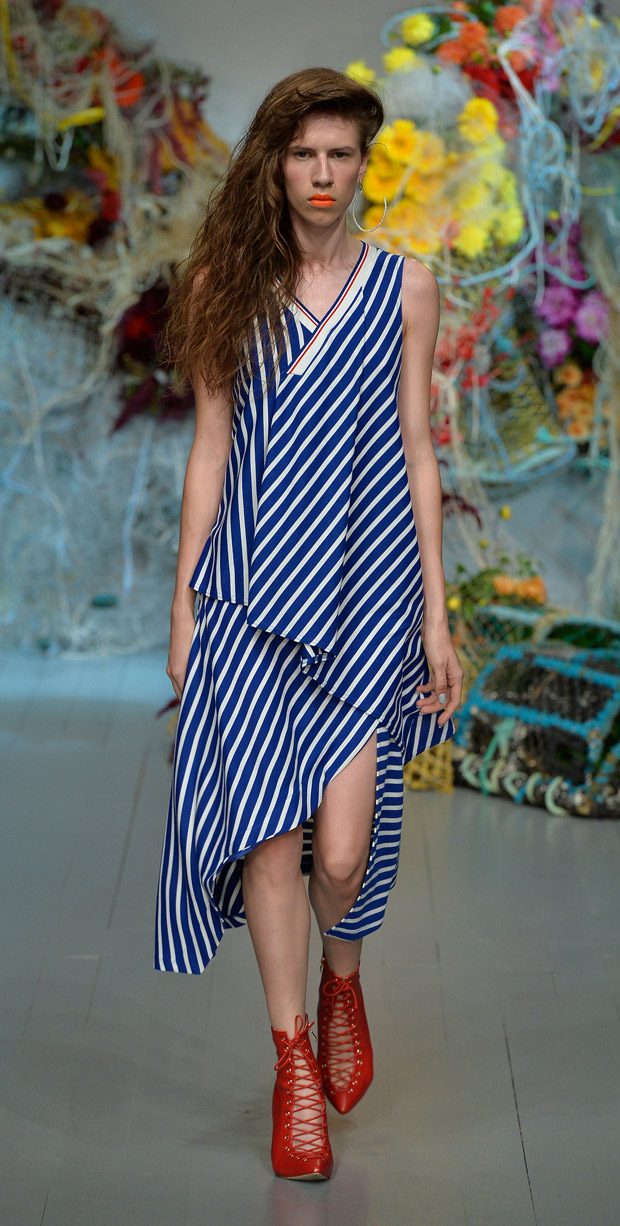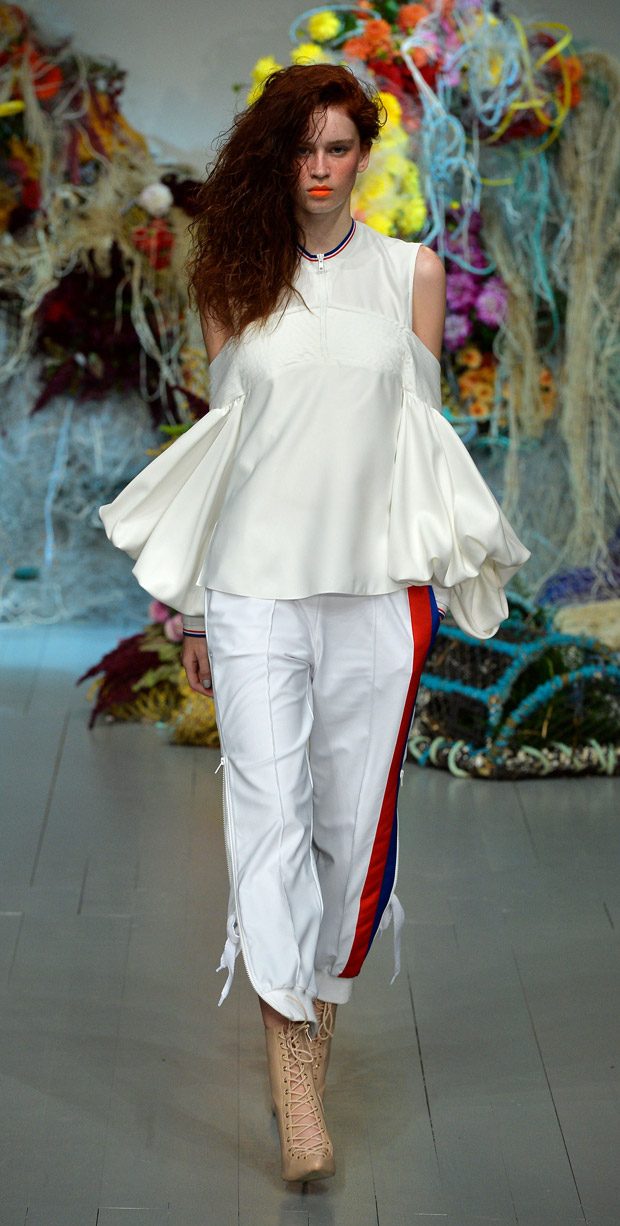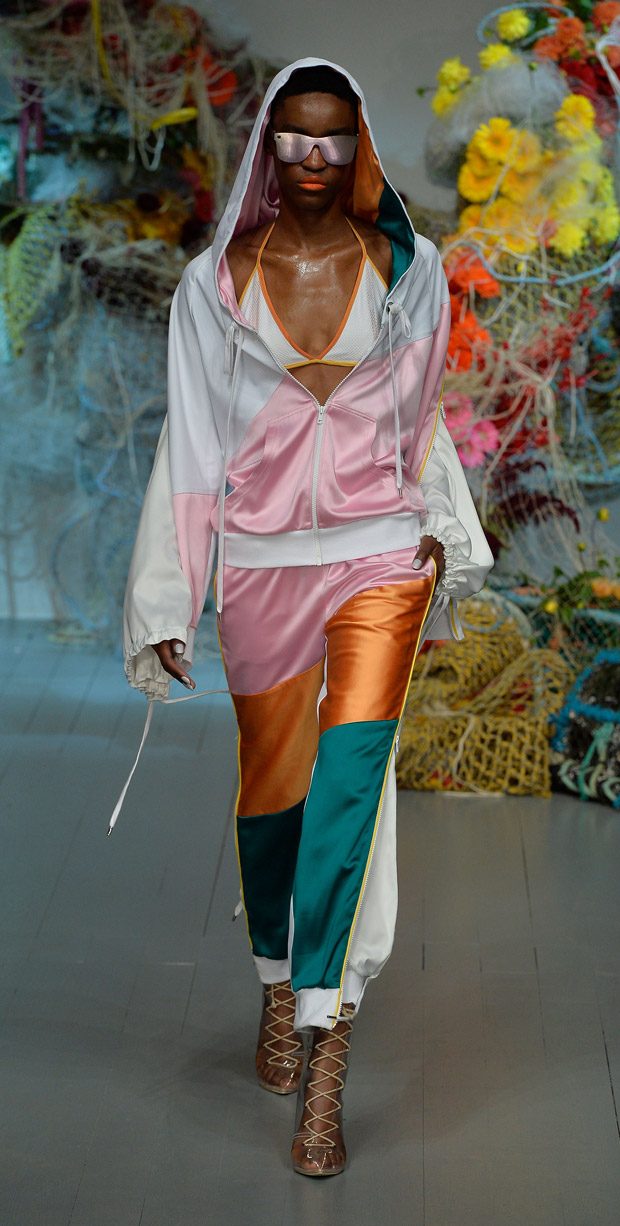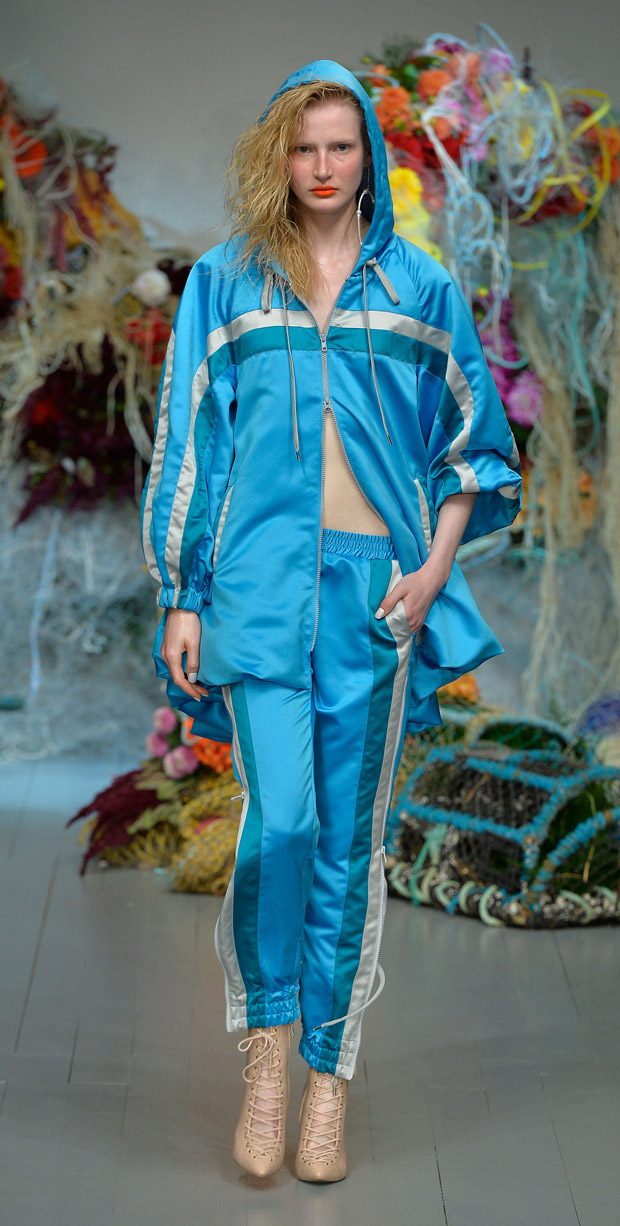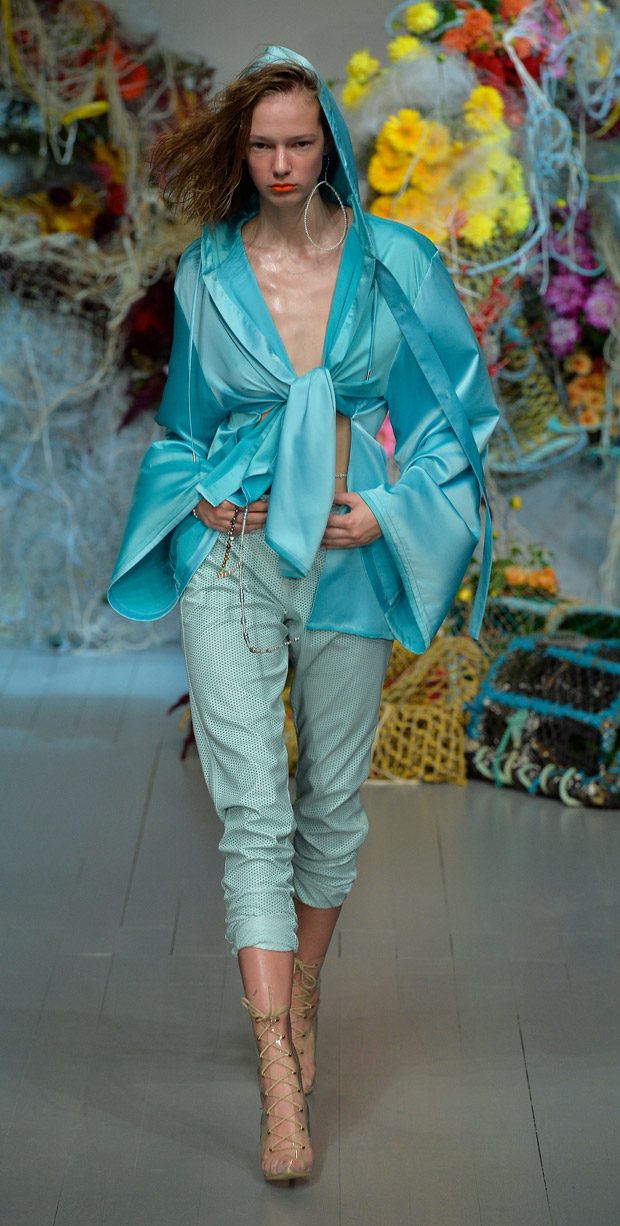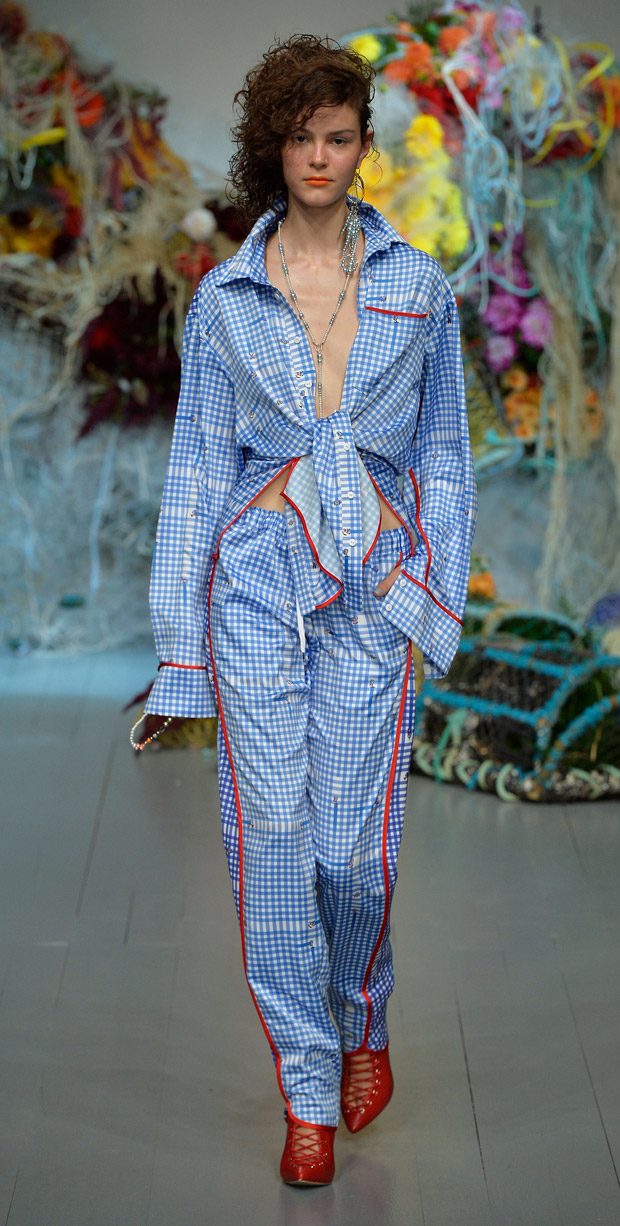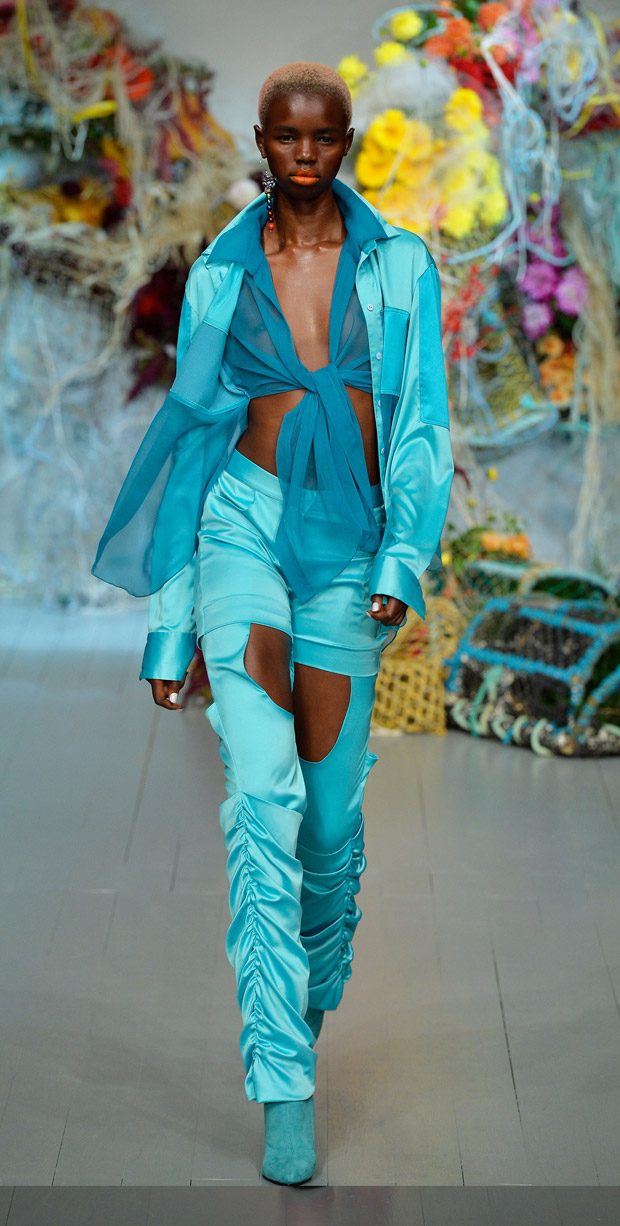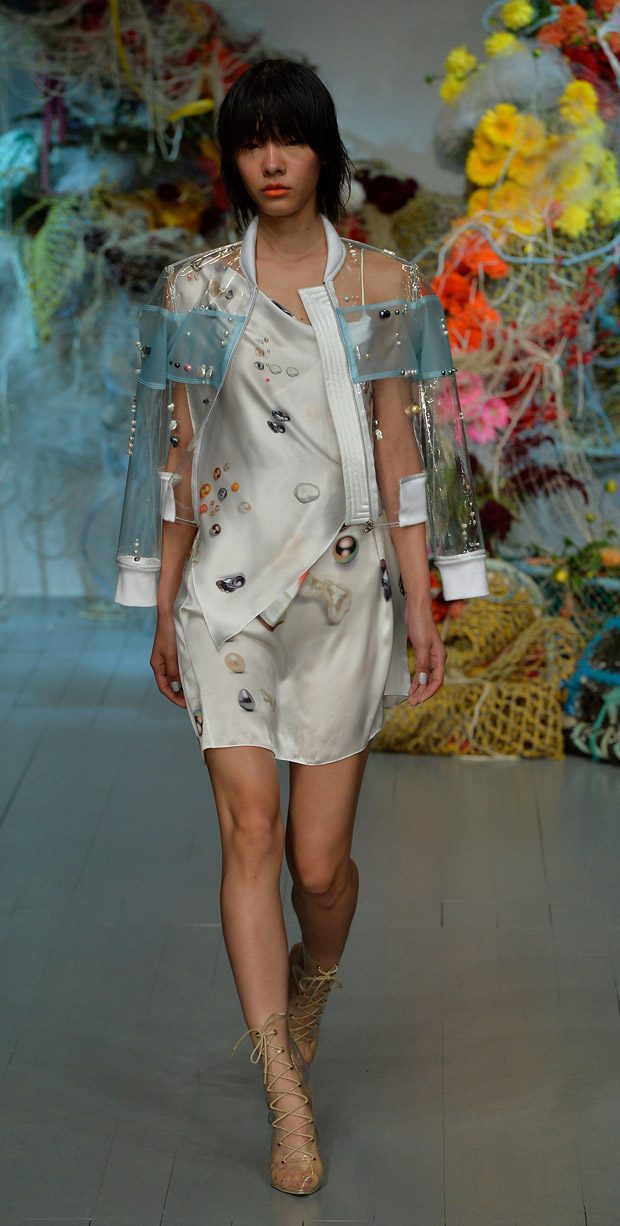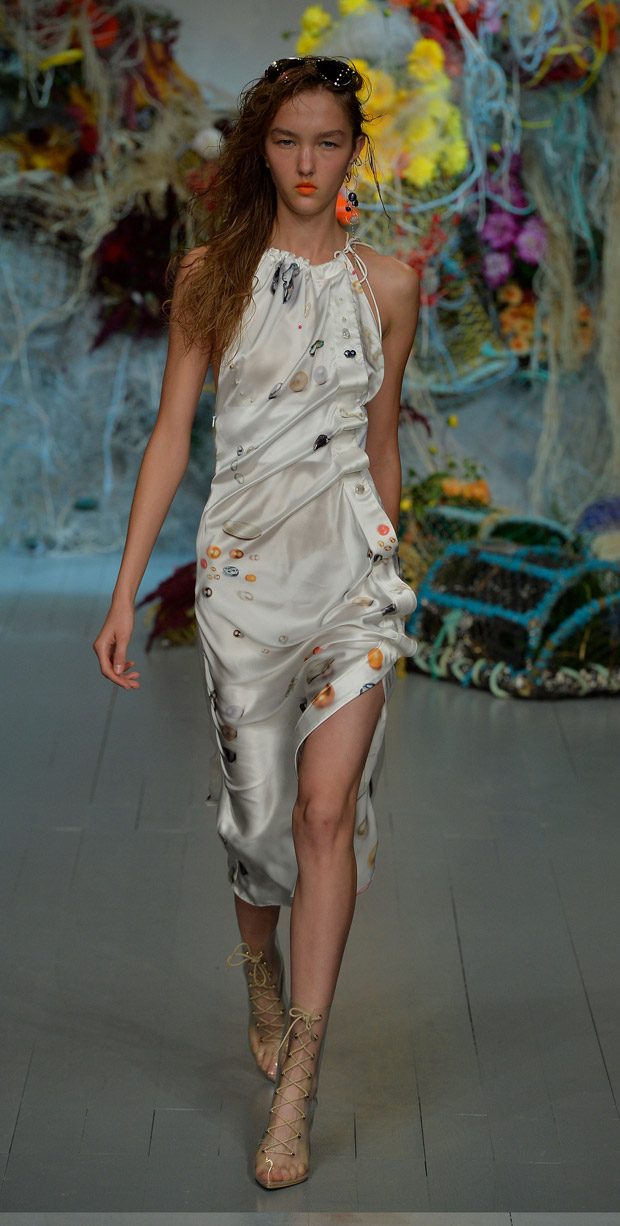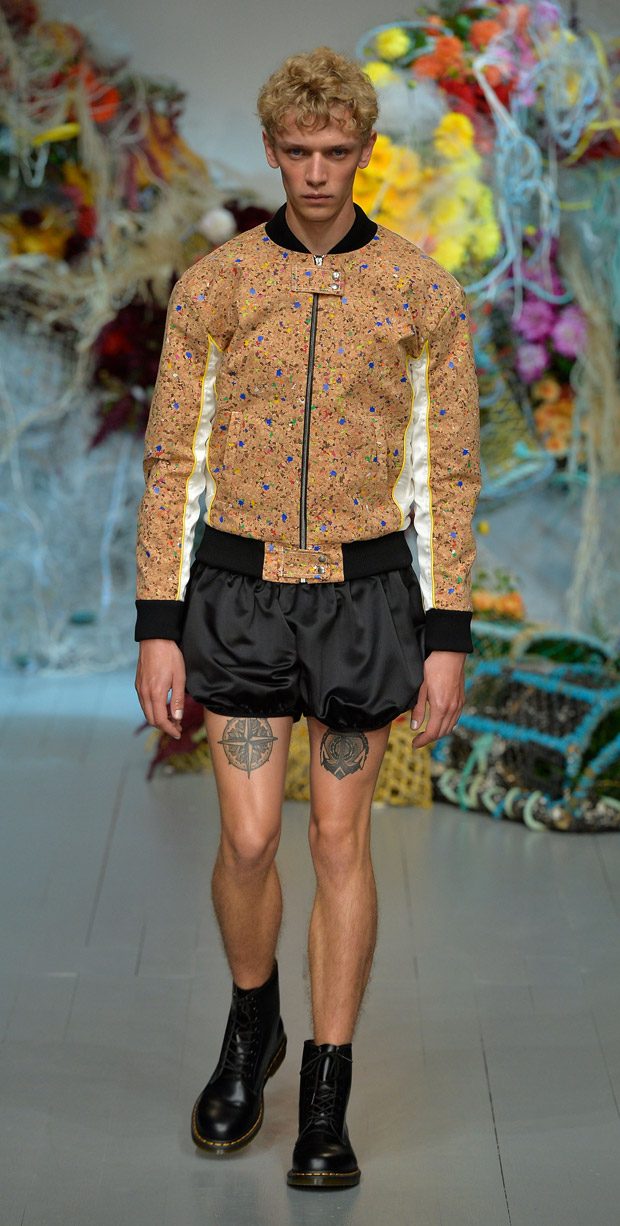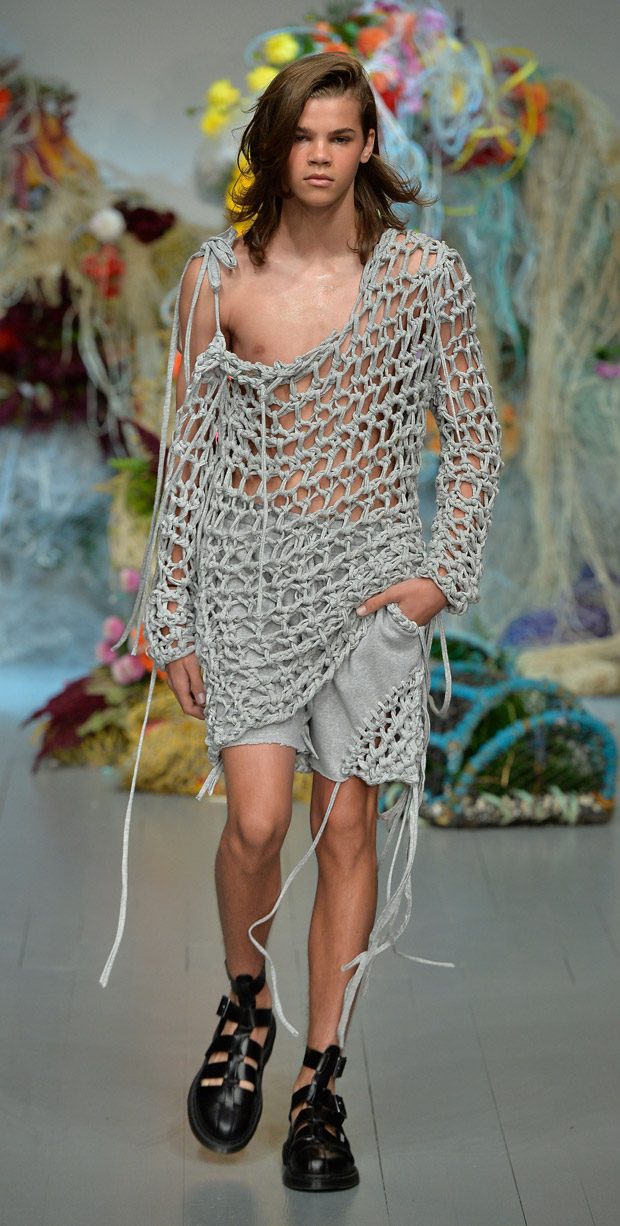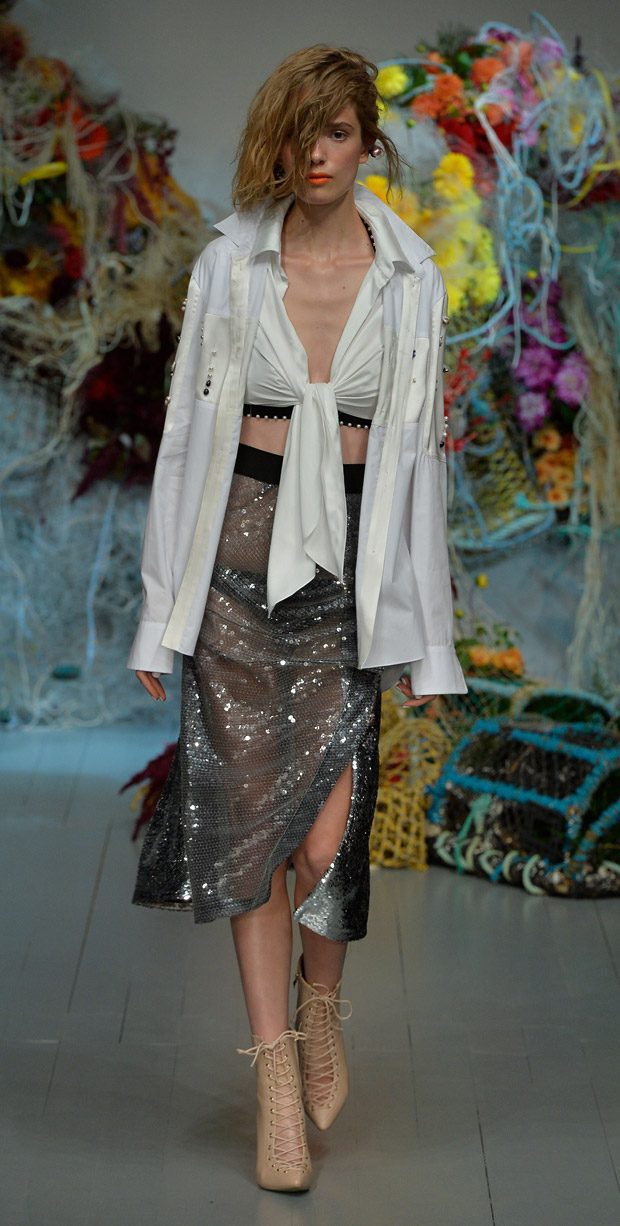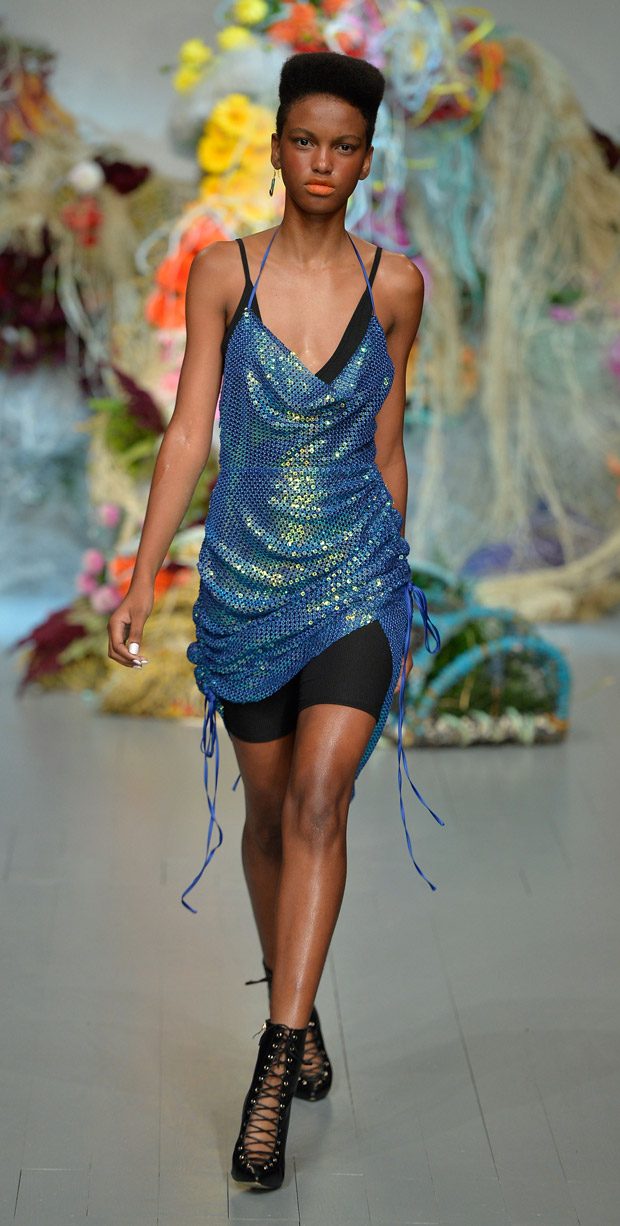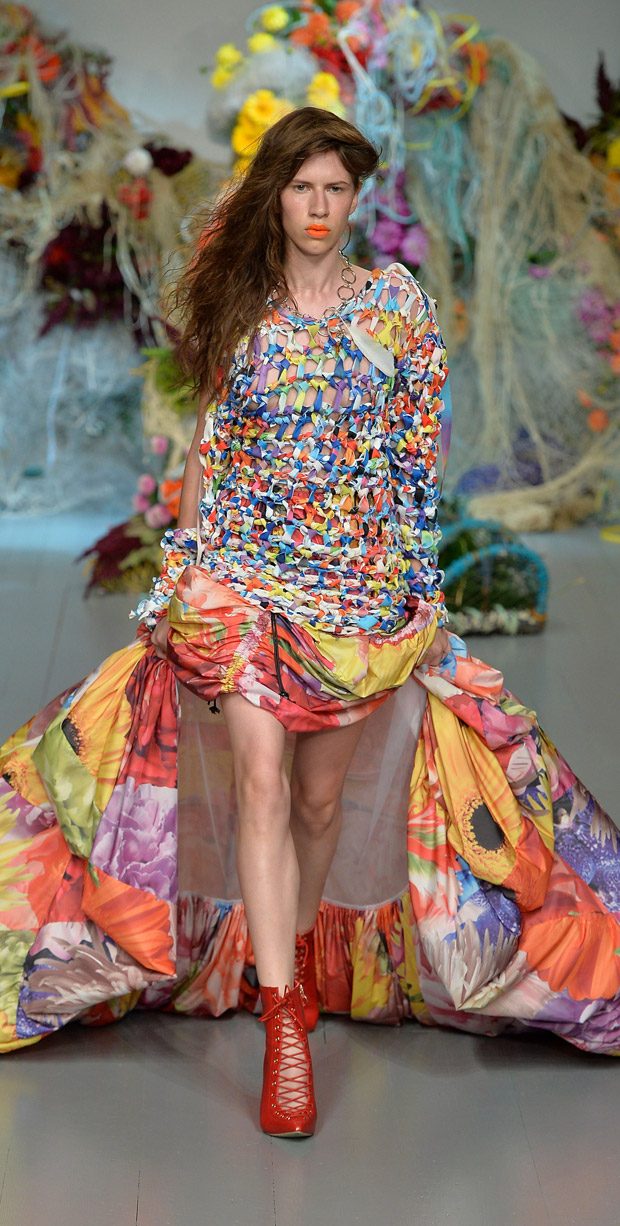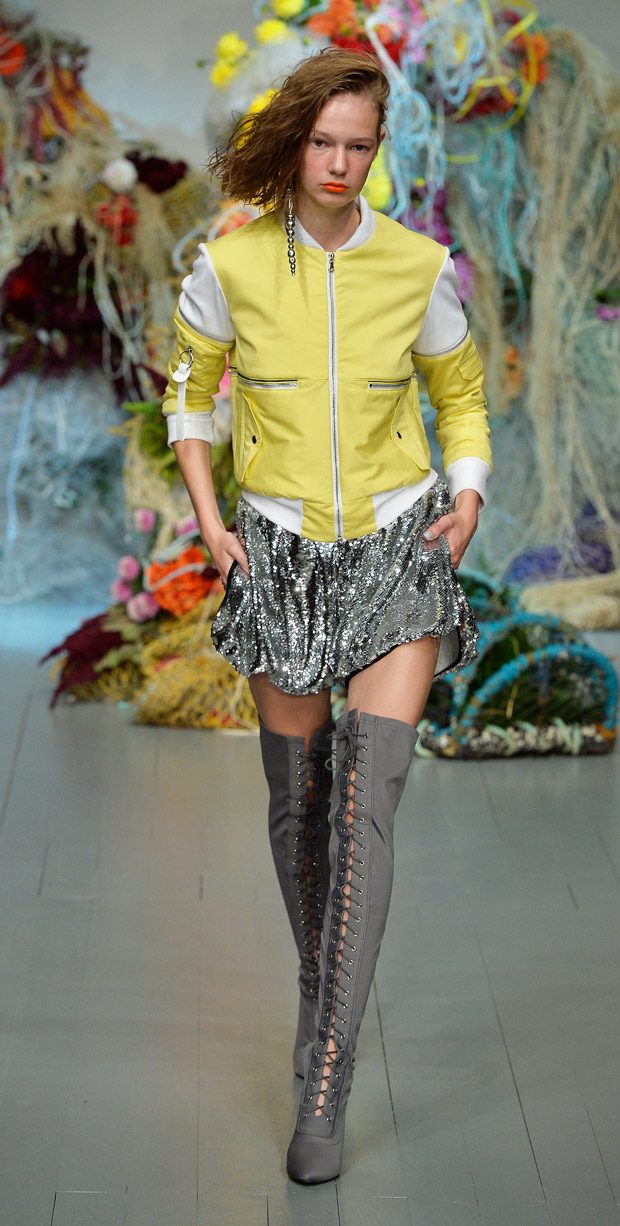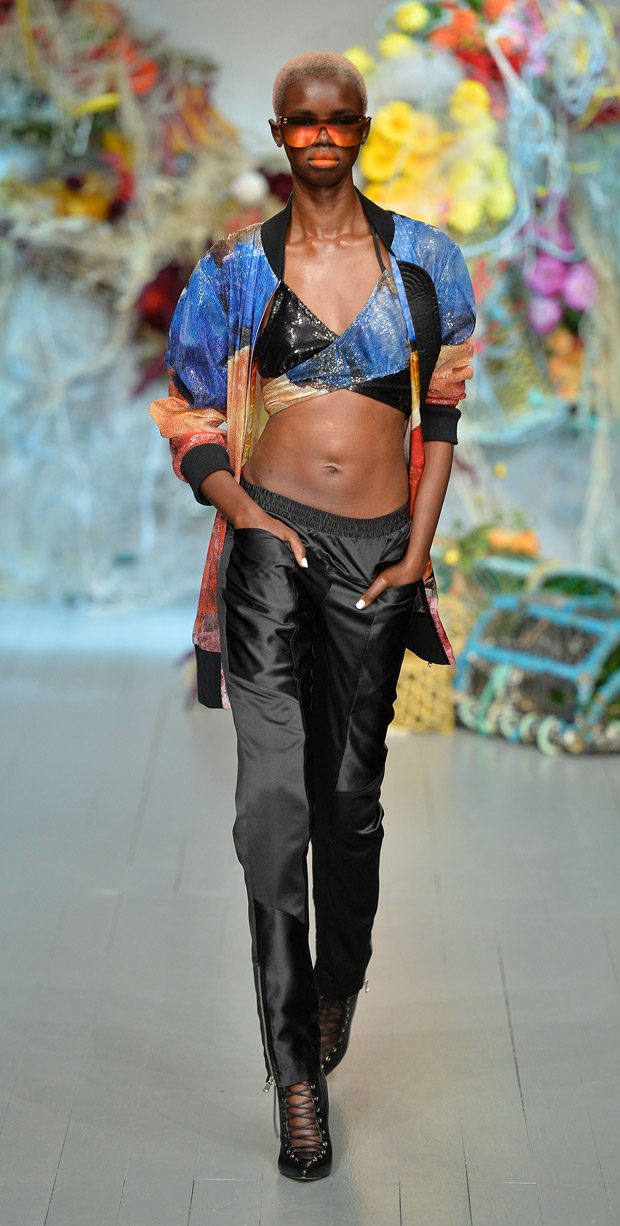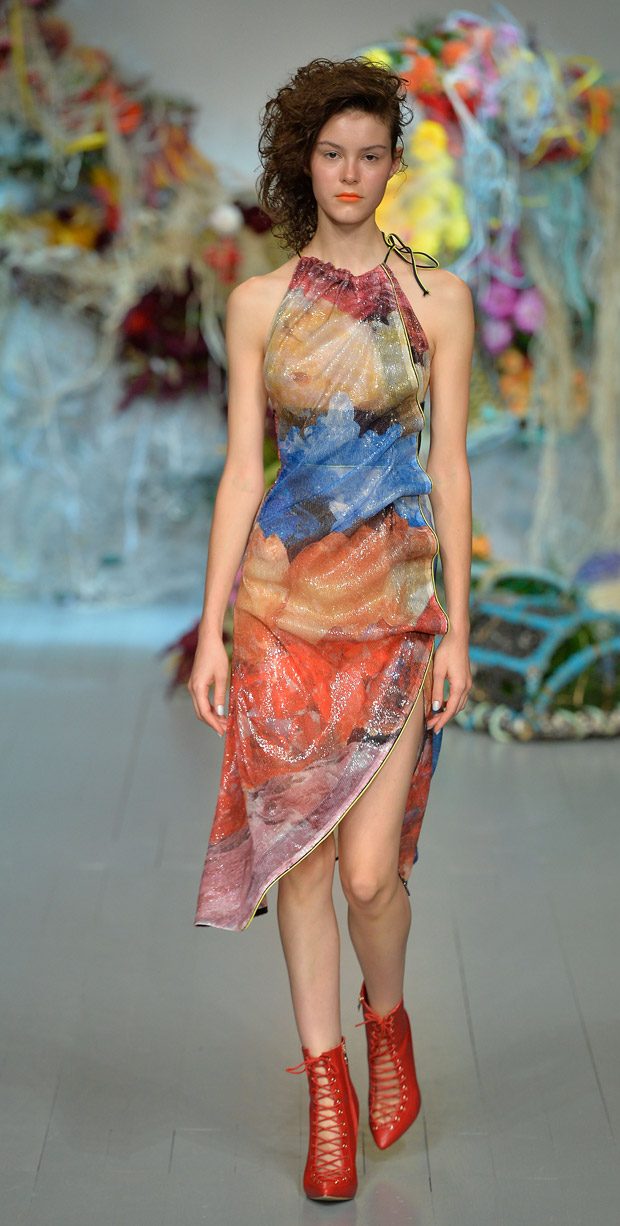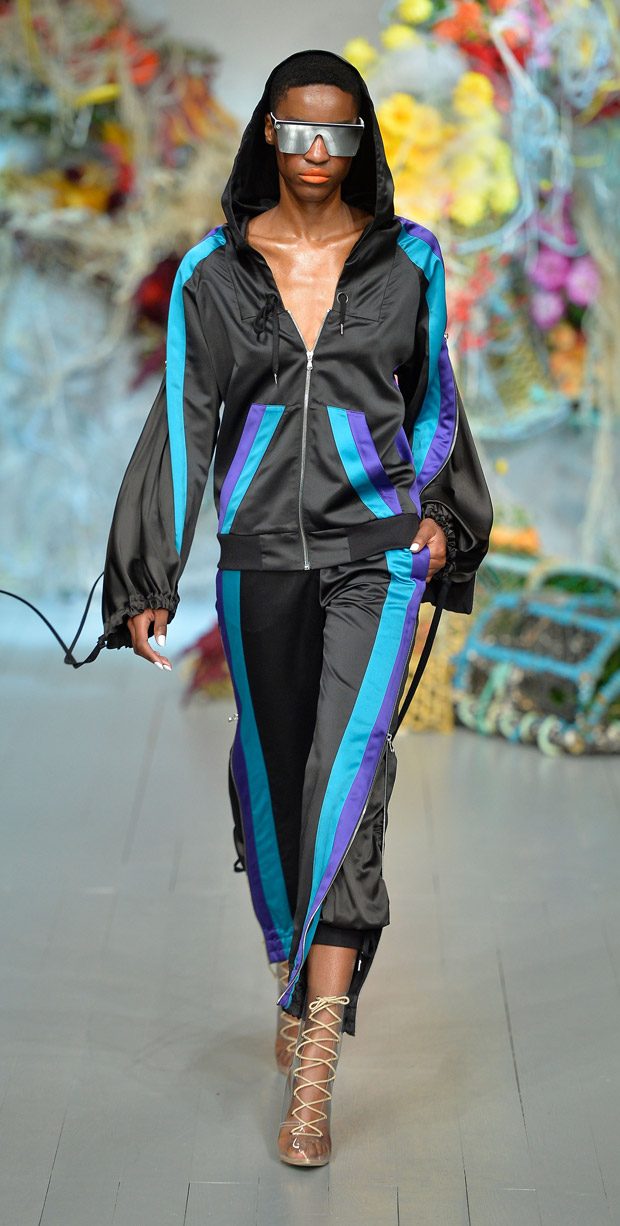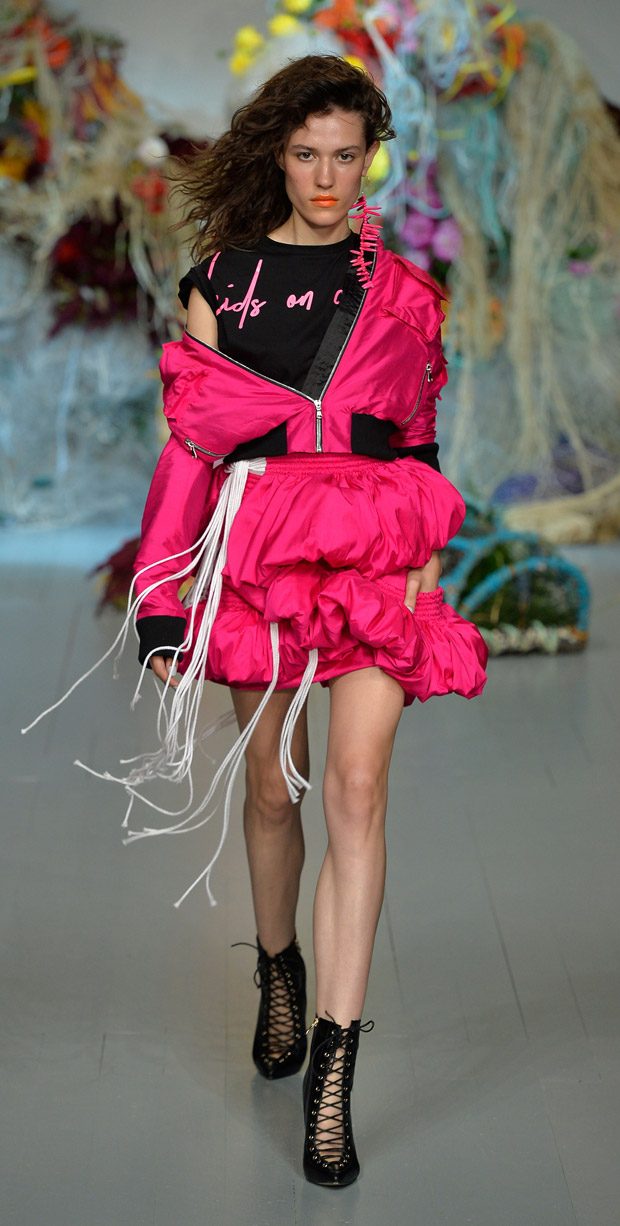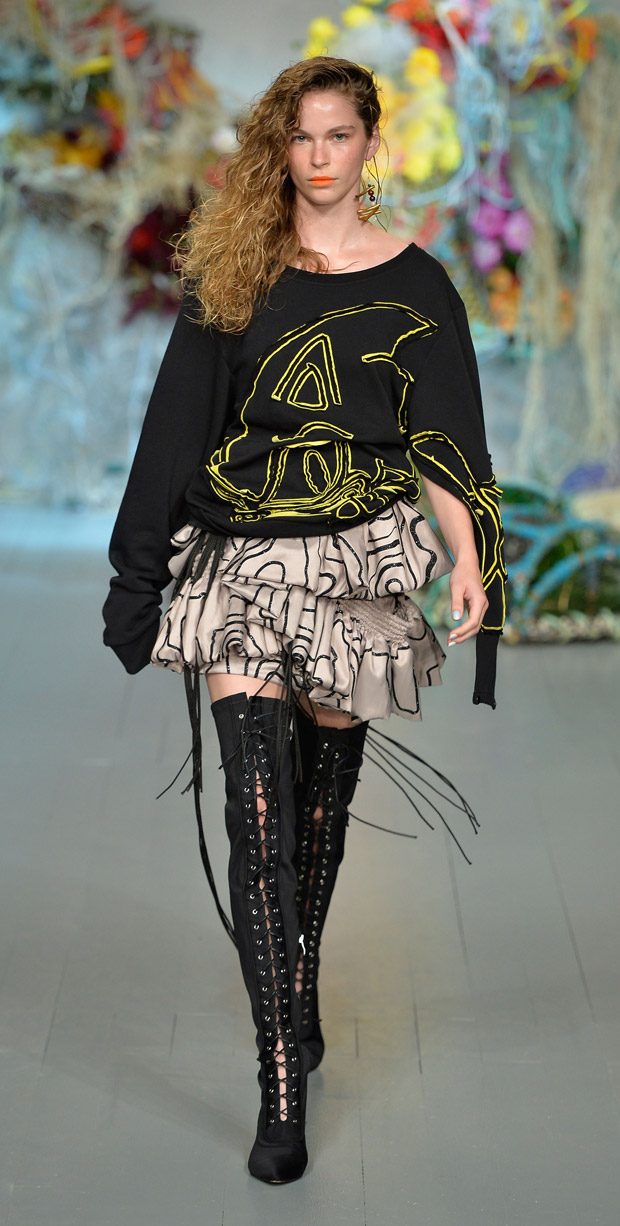 Photographed by Chris Moore
We love hearing from you, connect with us on Twitter, Instagram and Facebook.