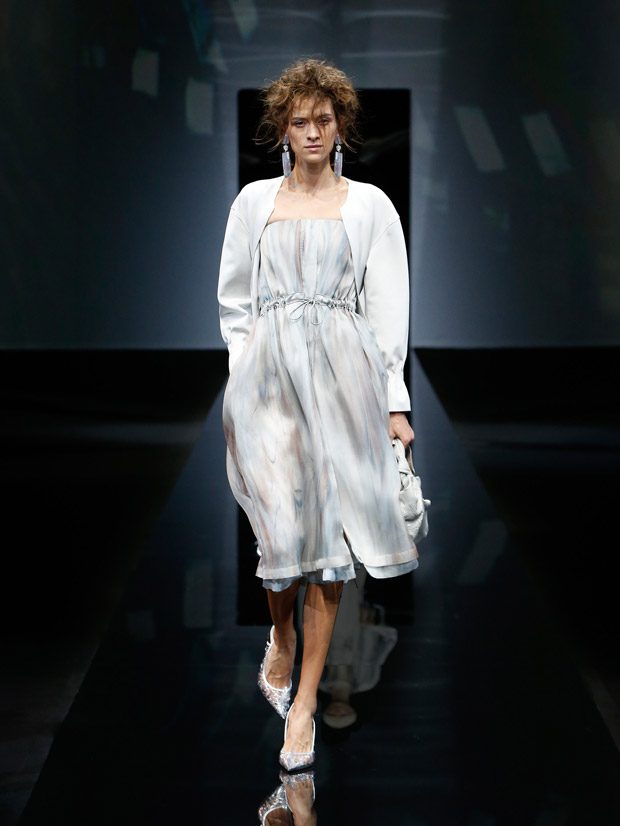 Discover Giorgio Armani's Spring Summer 2019 The Shape of Colour Collection inspired by delicate yet strong women, who are not afraid to express themselves, presented on Sunday September 23rd, during the recently finished Milan Fashion Week.
"Emotions that turn into colours. Colours that become shapes. A fluid, fickle, changing journey in which being and appearing are one: an expression of linear, quintessentially armani elegance.
Shapes are simple, light, elongated: they create a slender and intangible silhouette, enveloping the body in delicate halos of metallic greys, silky pastels, multi-coloured reflections and soft blues with touches of bright pink and green. The shifting shades, reminiscent of a pool of water hit by light, permeate a rich wardrobe of fluid jackets and trousers, elongated gowns crossed with pleats and embroideries, as well as ankle boots and small mesh bags, and large shoppers."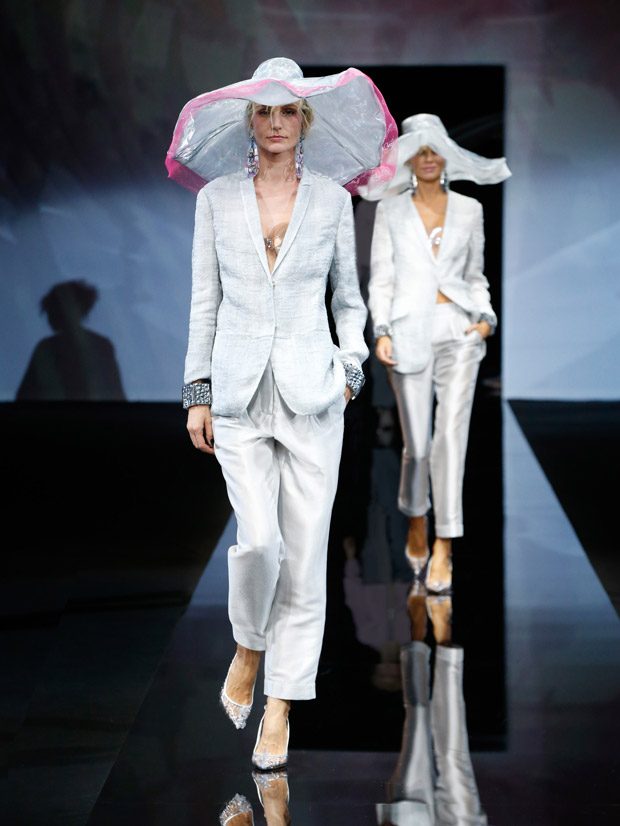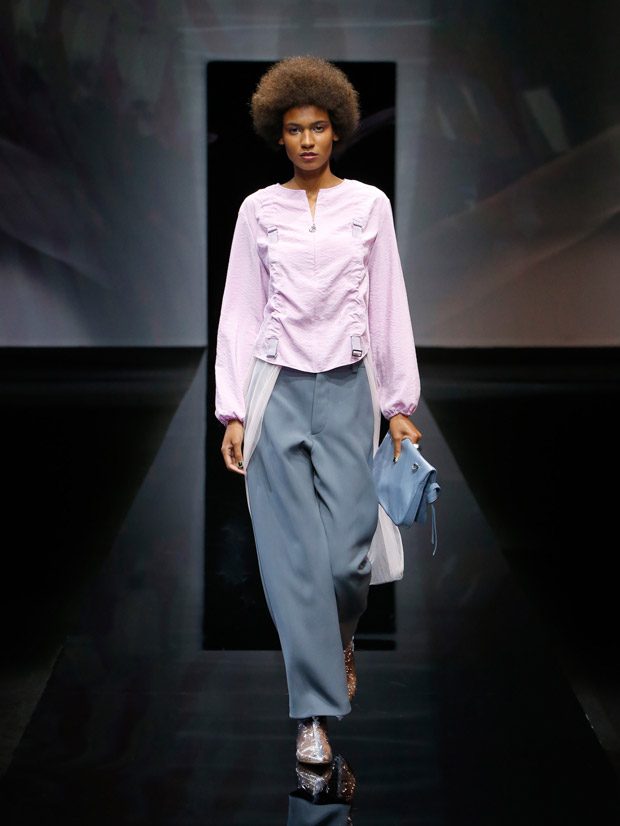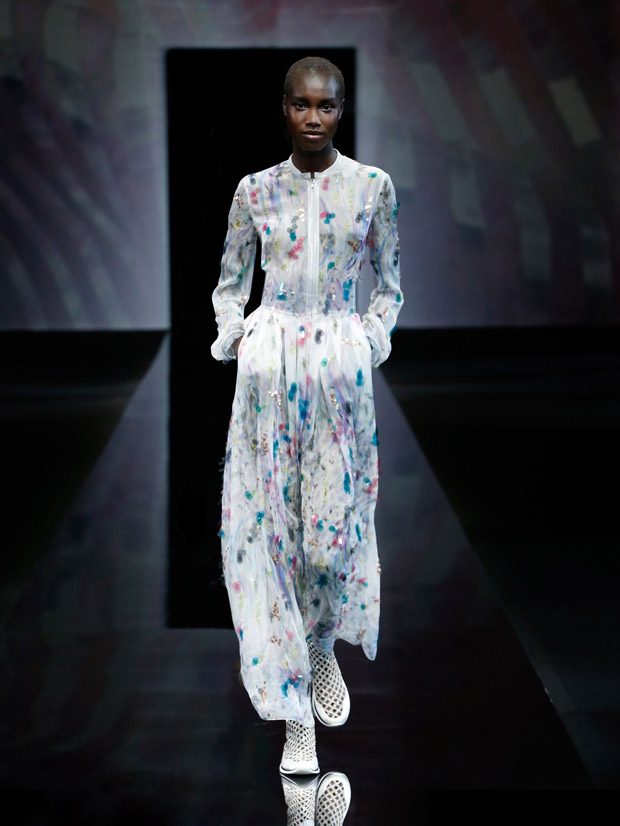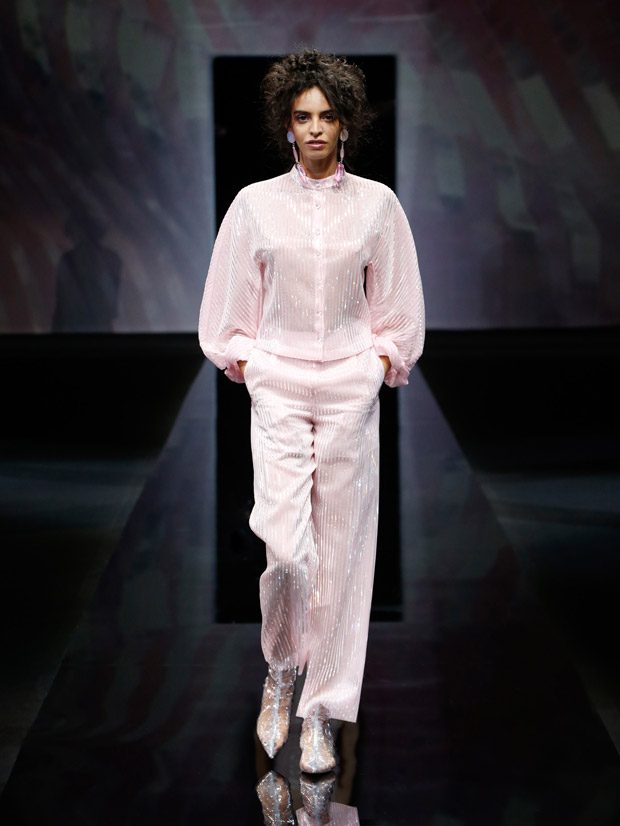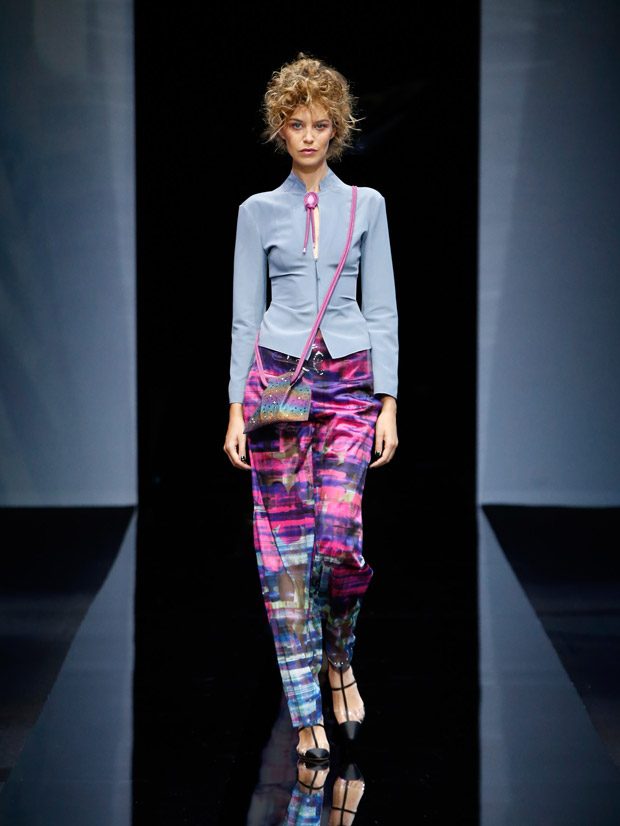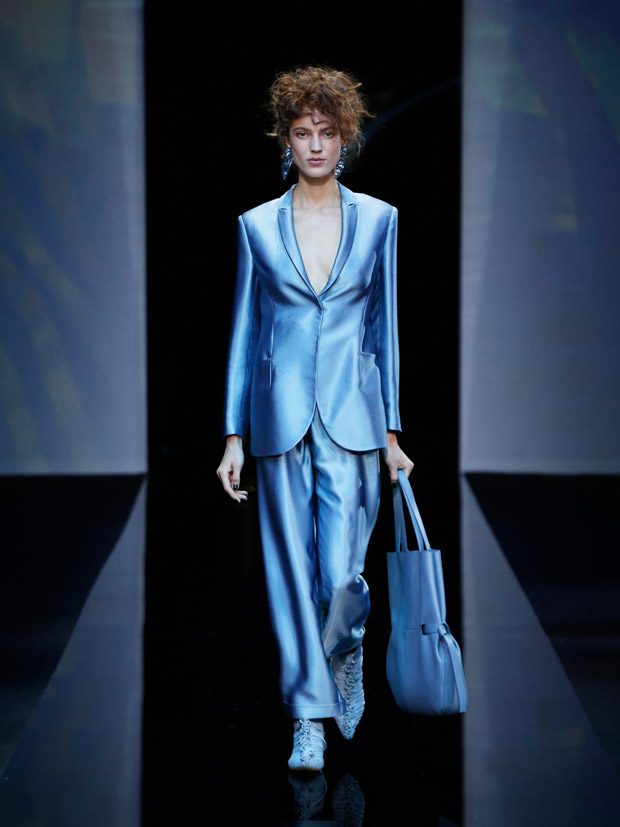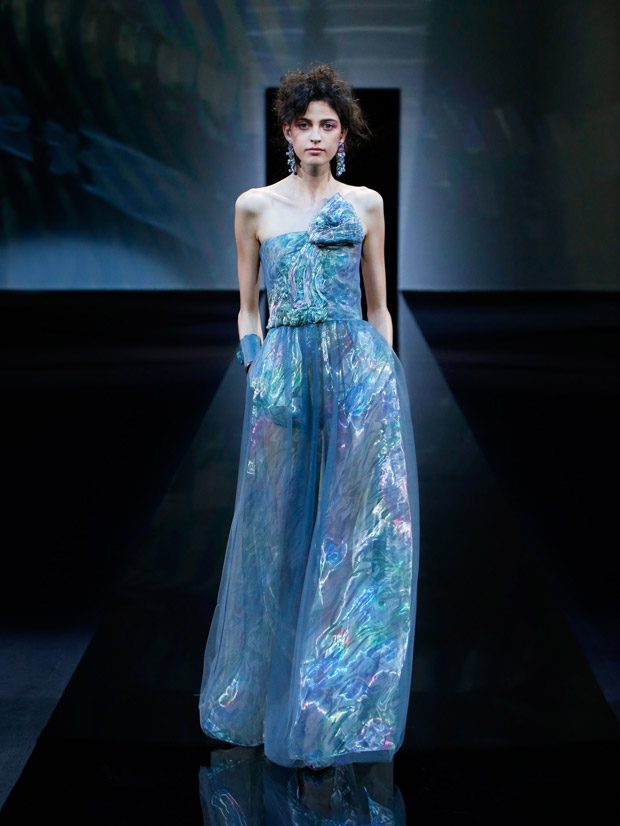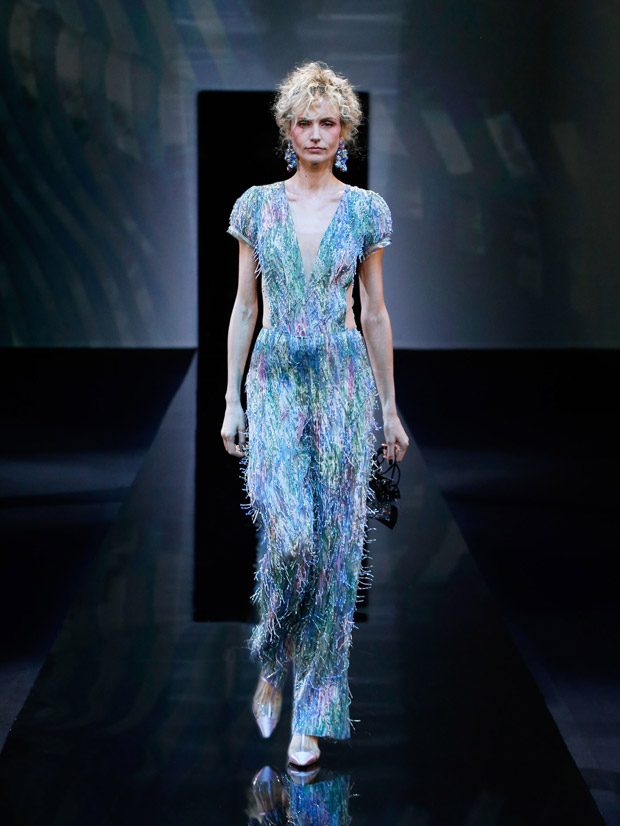 We love hearing from you, connect with us on Twitter, Instagram and Facebook.