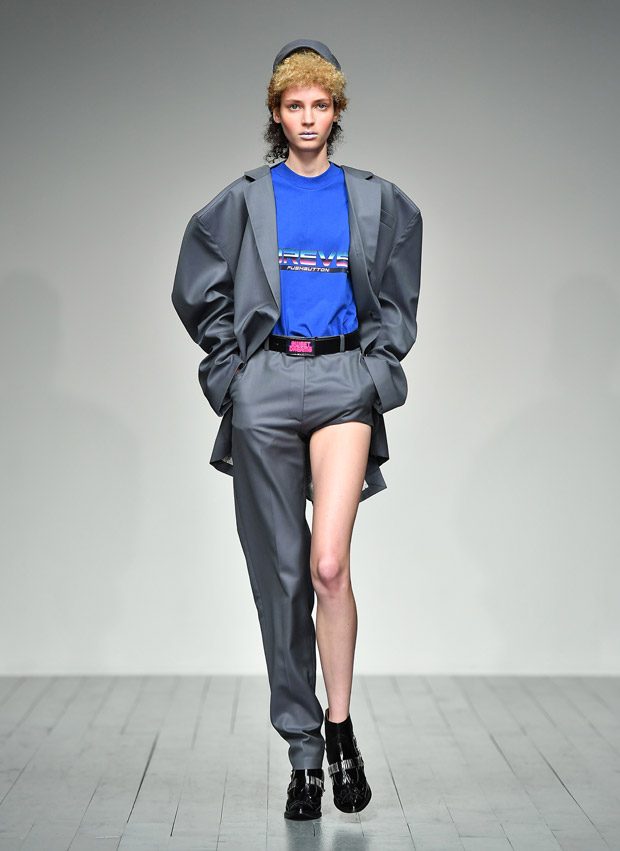 Designer Seung Gun Park showcased pushBUTTON's Spring Summer 2019 Collection, inspired by the designer's scribble of repeatedly drawn squares, presented on Tuesday September 18th, during the last day of the recently finished London Fashion Week. This is pushBUTTON's first show in London.
"Designer Park was able to successfully materialize the main silhouette of his collection from the meaningless piece of paper. This is how the so-called `square shoulder' came to be, becoming the main silhouette, as well as naturally giving way to a modified power shoulder detail. Together with perfect needlework and adequate fabric selection, this is how the witty and solid oversized silhouette of pushBUTTON was created.
Various tabs and hooks can completely change the silhouette just with closing and opening, and separable jackets, shirts, and pants can completely create new asymmetrical silhouettes by being separated or combined together. The masterful handling of various fabrics from wool, cotton, jersey, chiffon to denim proves how nimble and agile the pushBUTTON crews are. Moreover, the beautiful combination of colors which starts out in achromatic colors and moves on to pastel colors presents a fantastic color palette from the start to end of the runway, making us reminisce about the '8os that he loved."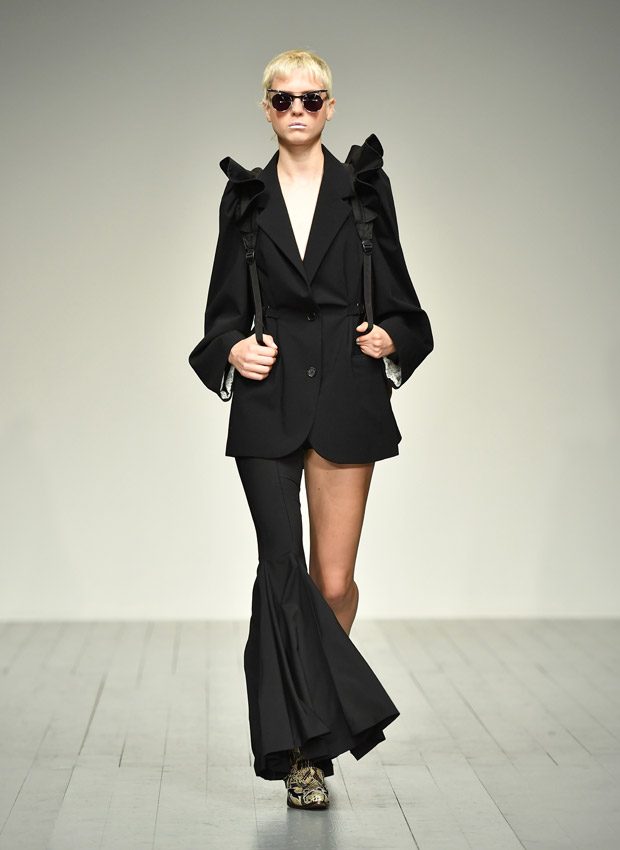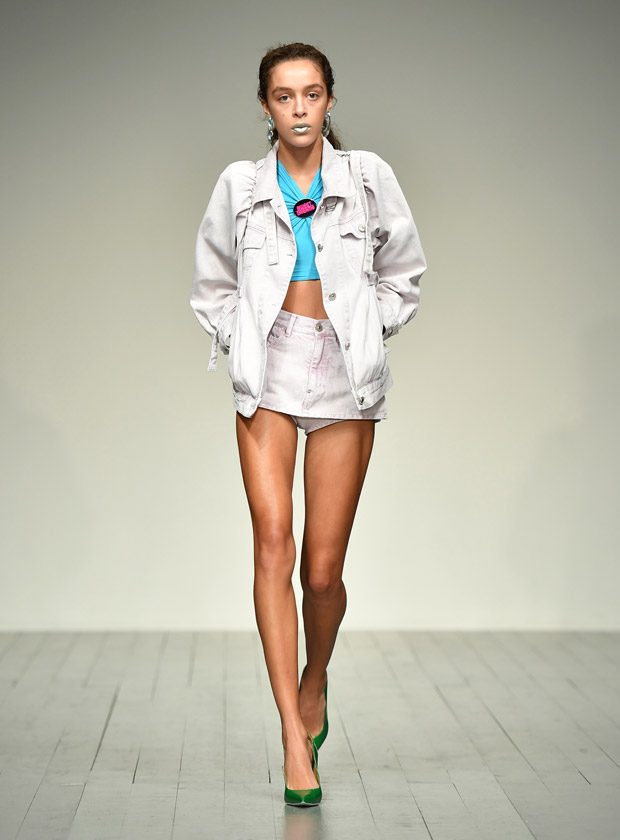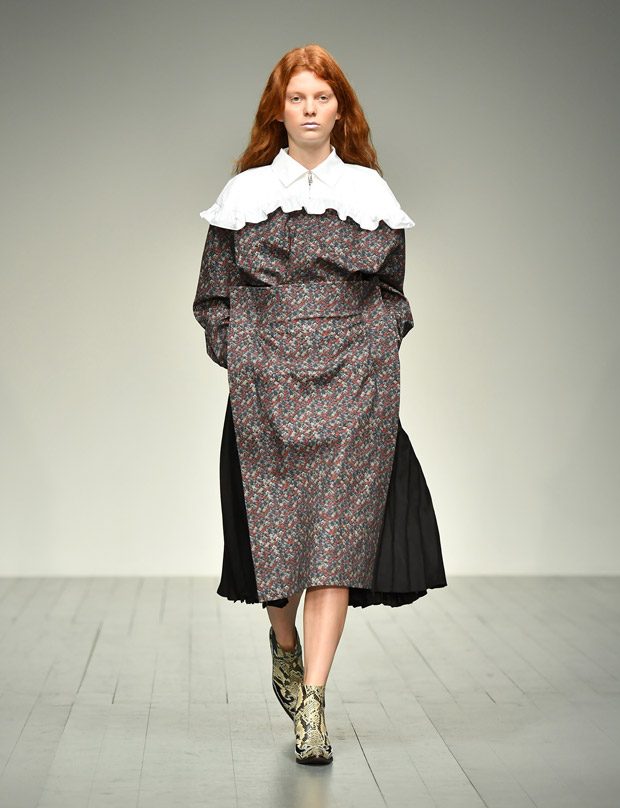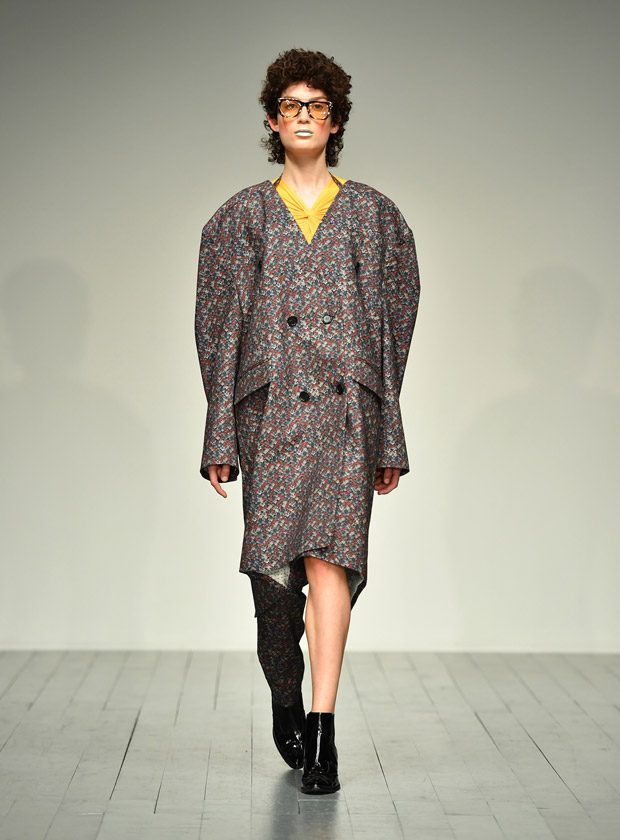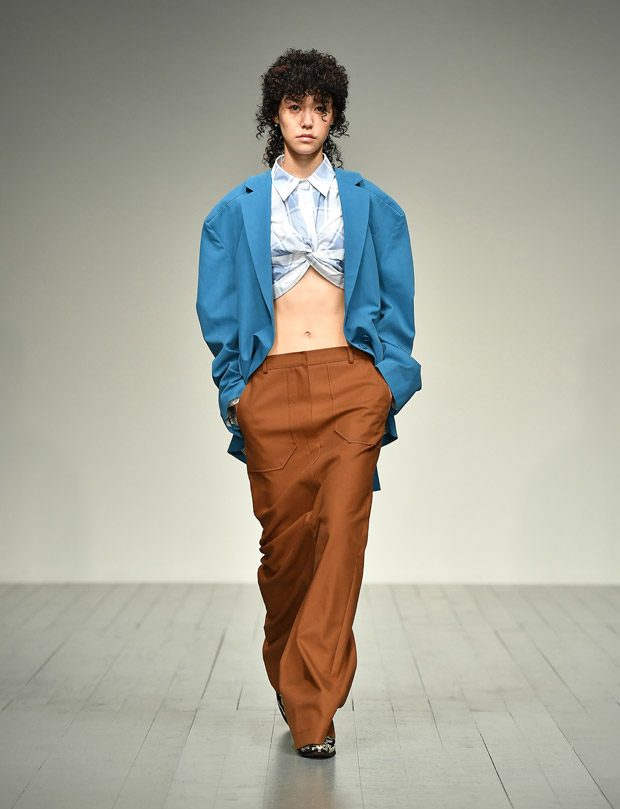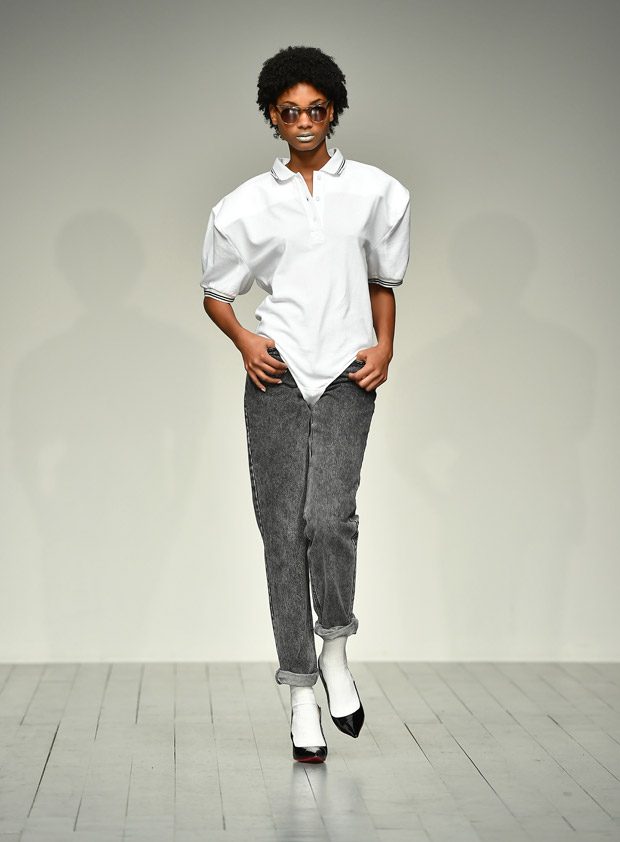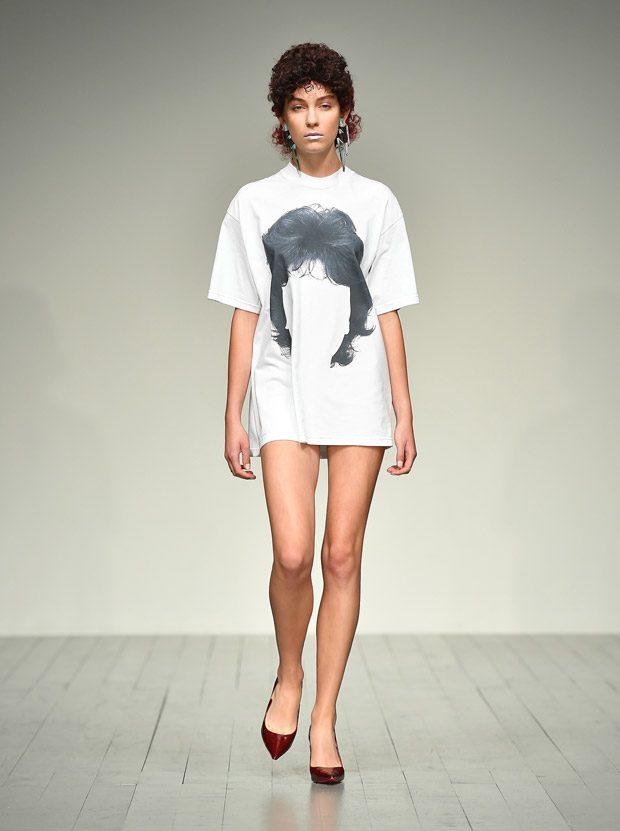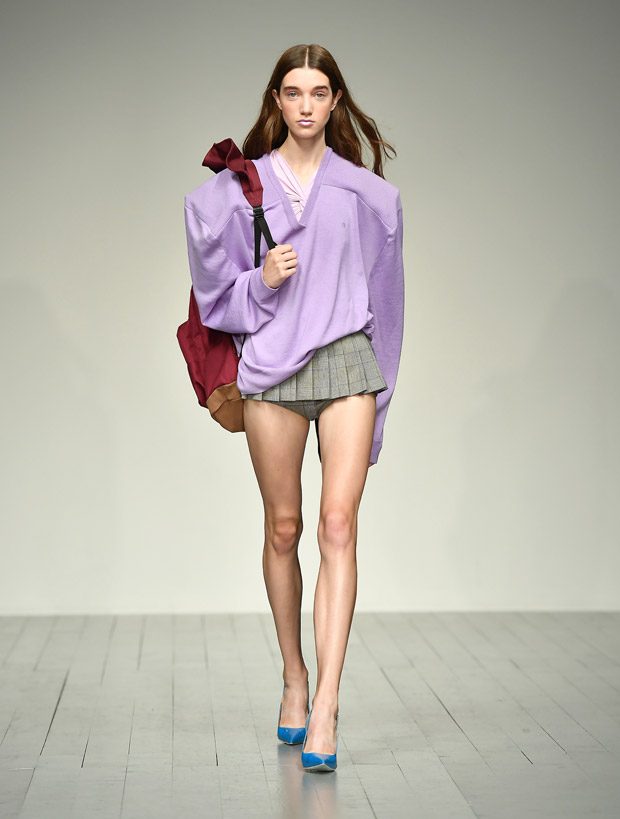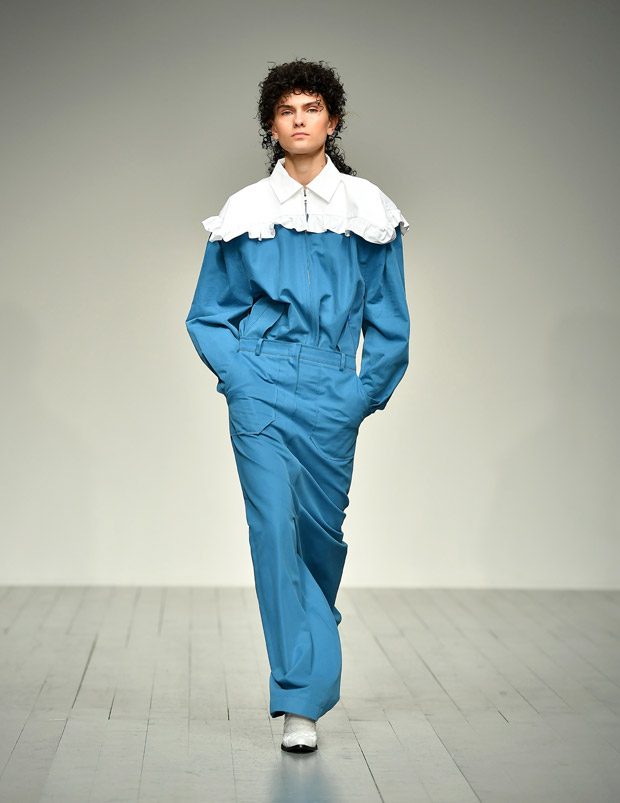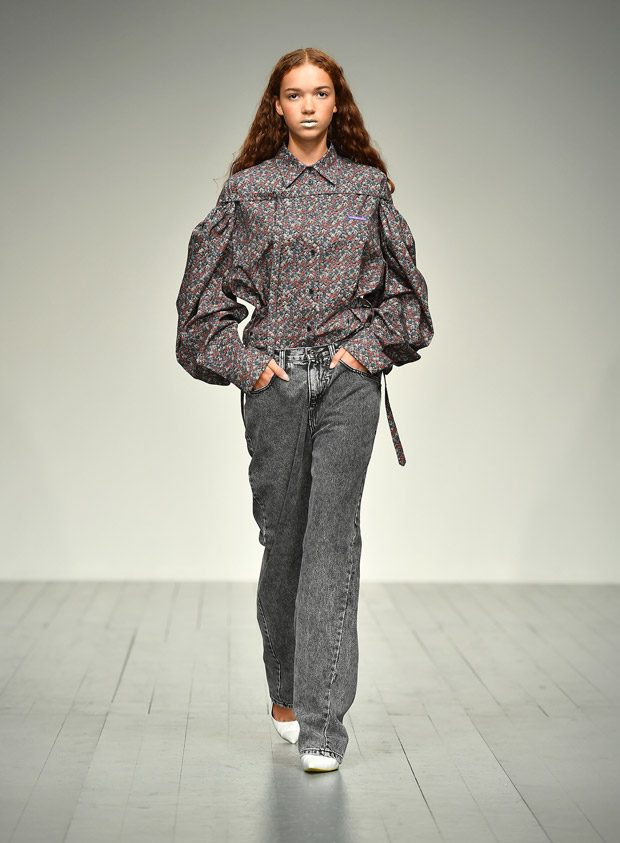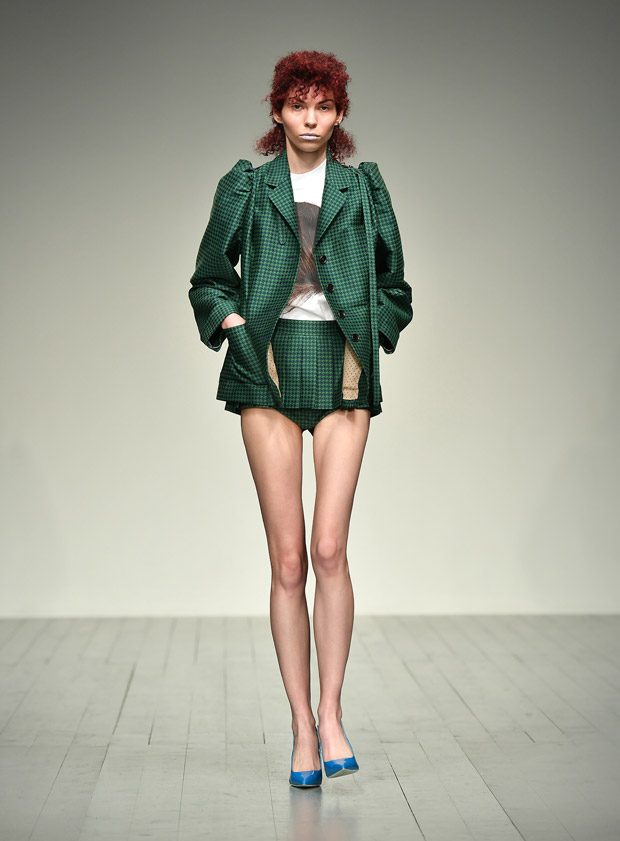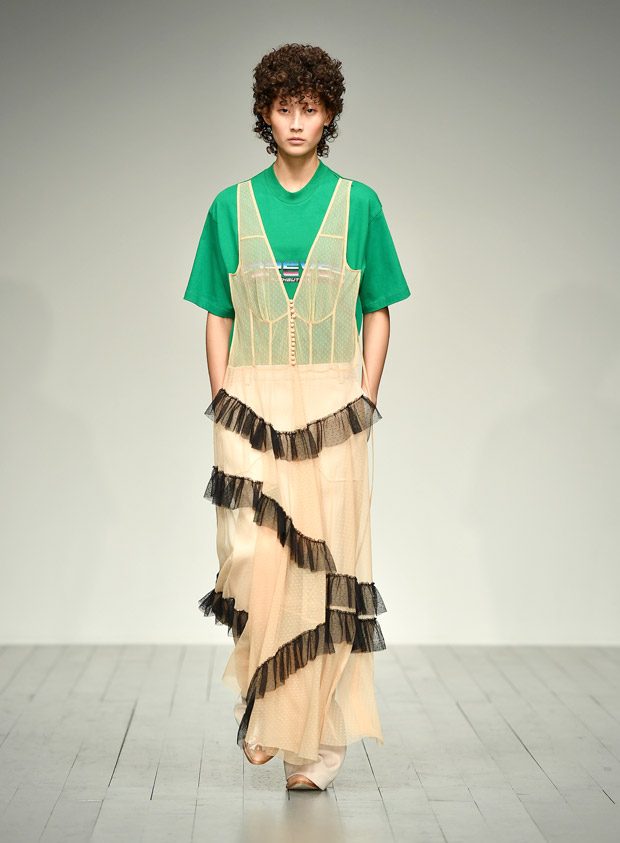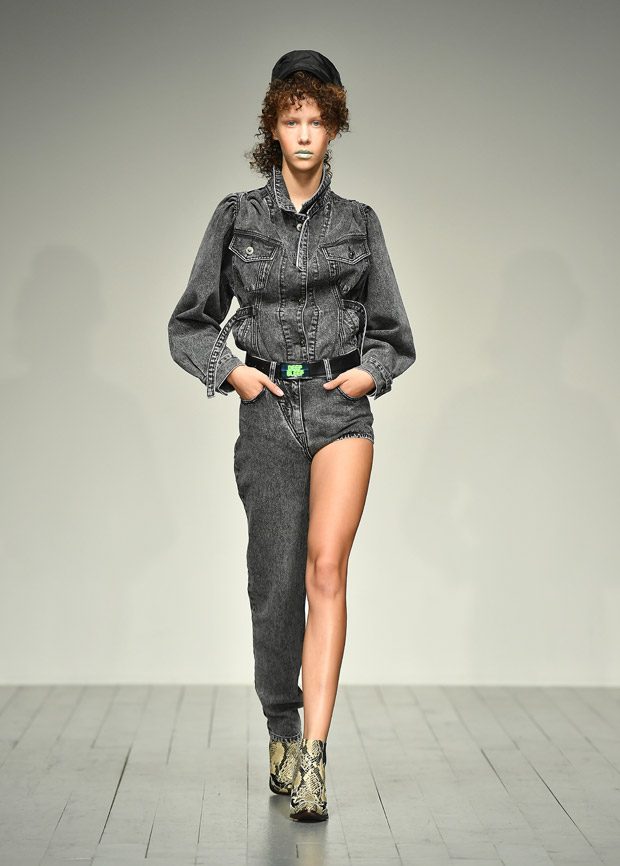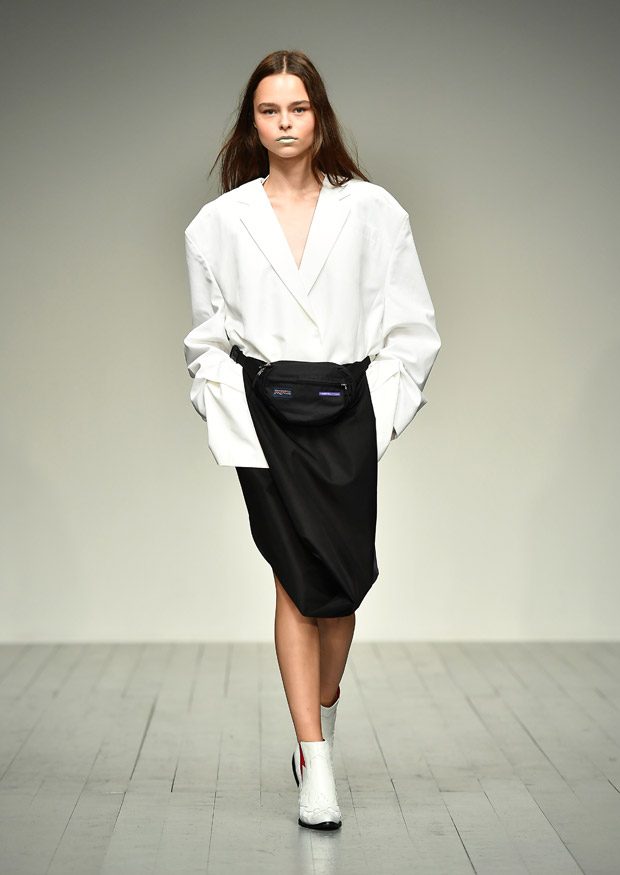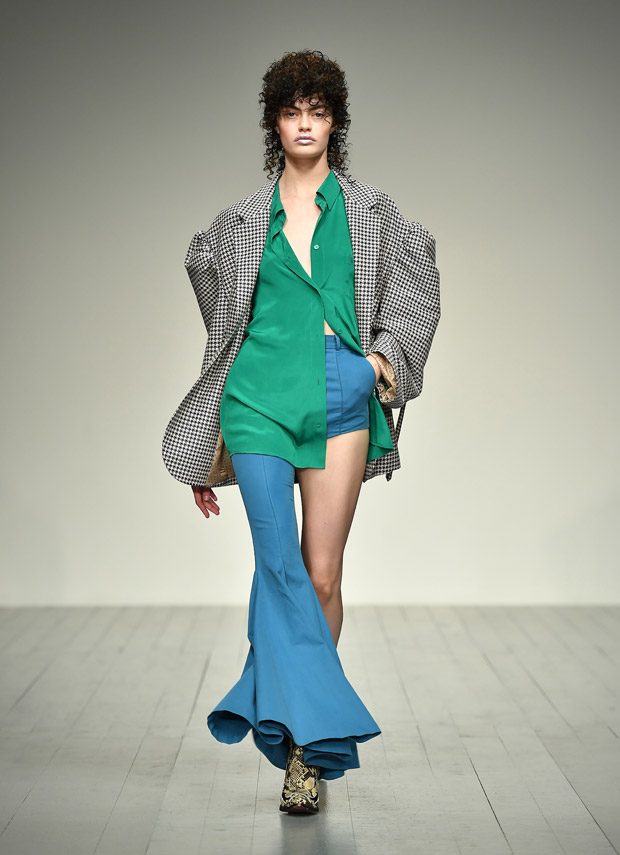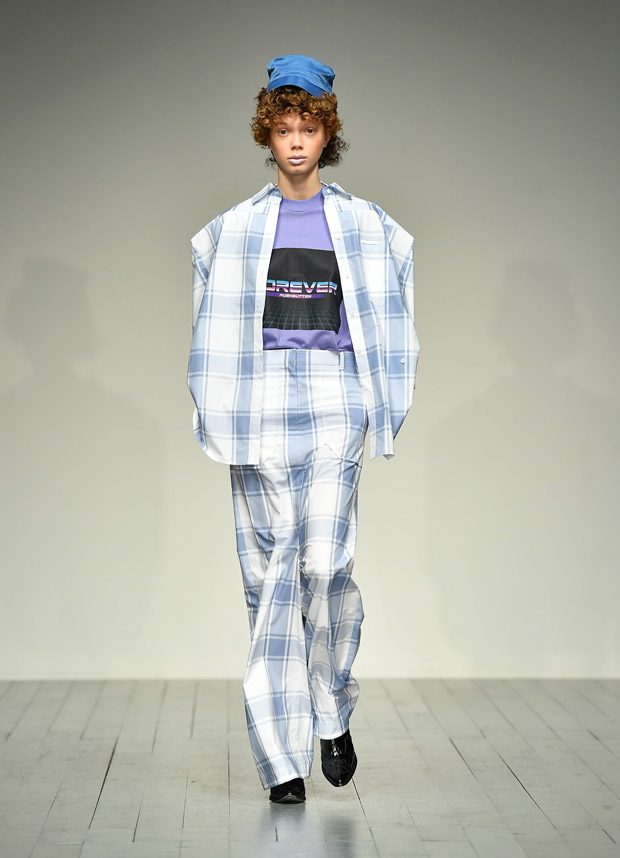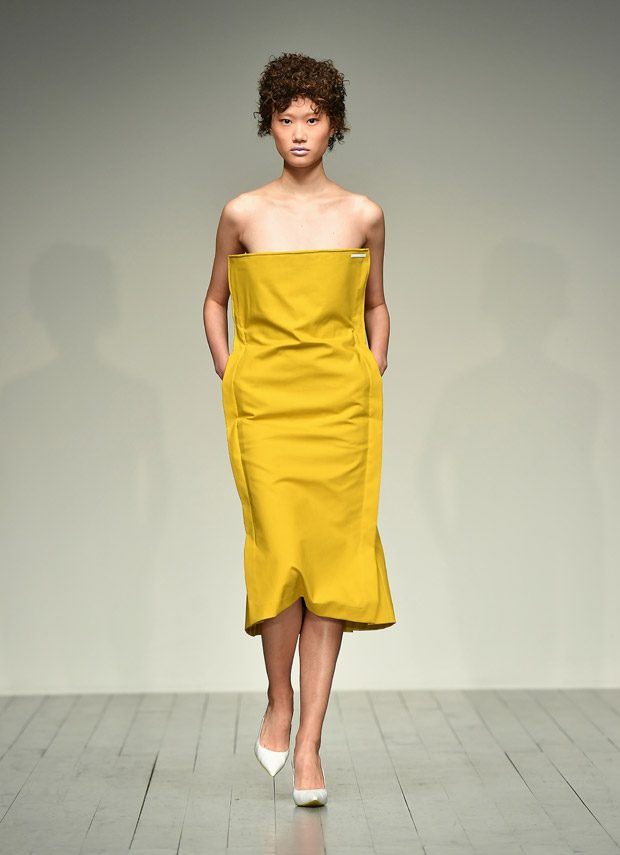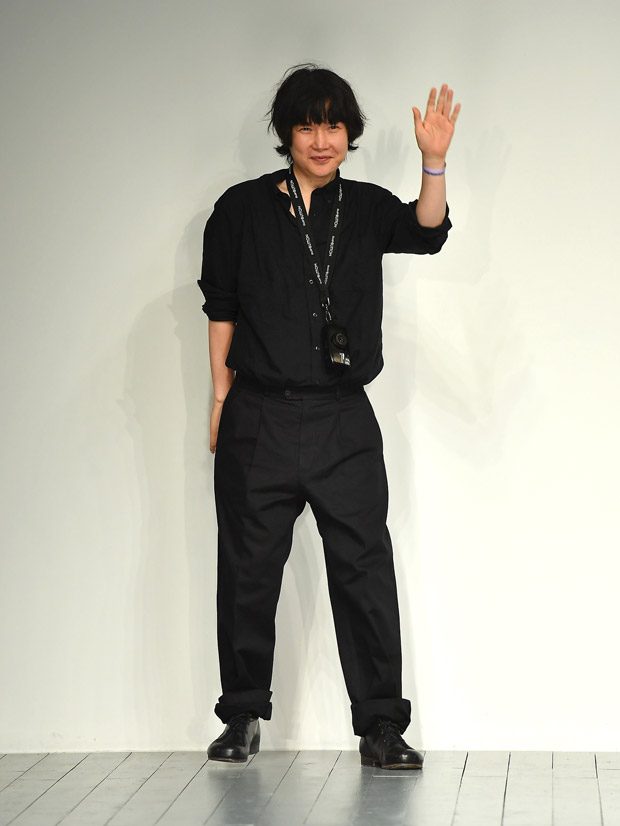 We love hearing from you, connect with us on Twitter, Instagram and Facebook.