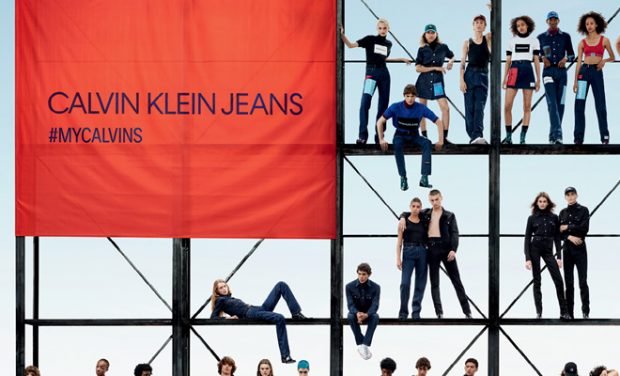 CALVIN KLEIN is teaming up with AMAZON FASHION to take over New York city's Flatiron Plaza on Friday (October 5th) with a special event. Amazon and Calvin Klein are working on bringing digital and physical experience with a specially created interactive experience. The even is to last 3 days and it is to engage the visitors of the market with specially created digitally enhanced moments.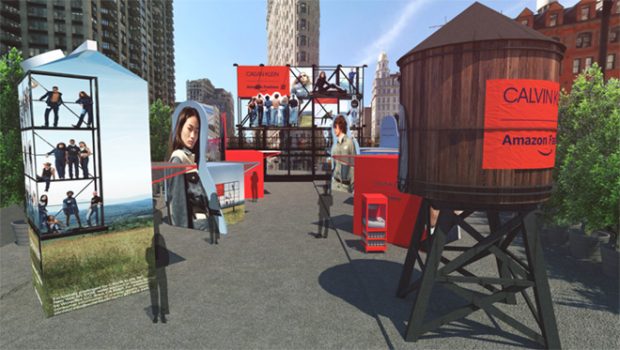 In addition CK and Amazon are offering special limited edition pieces now available at amazon.com/mycalvins. 
The event is bringing the CALVIN KLEIN JEANS fall advertising campaign shoot to life with  interactive stills that integrate design and technology. The market place will bring to live "Together in Denim Billboard" as seen in the advertising shoot, allowing guests to create their own images with an on set photographer to take photos.
Furthermore Calvin Klein will is to bring CALVIN KLEIN JEANS A$AP Rocky Trucker Jacket limited edition piece exclusively to Amazon Fashion. This jean jacket, designed for the A$AP, will be available for customers to purchase on Amazon Fashion at amazon.com/mycalvins come Friday. Also A$AP will come for an in-person product giveaway of a limited number of theA$AP Rocky Trucker Jacket from 7PM on Friday at the Flatiron Plaza.