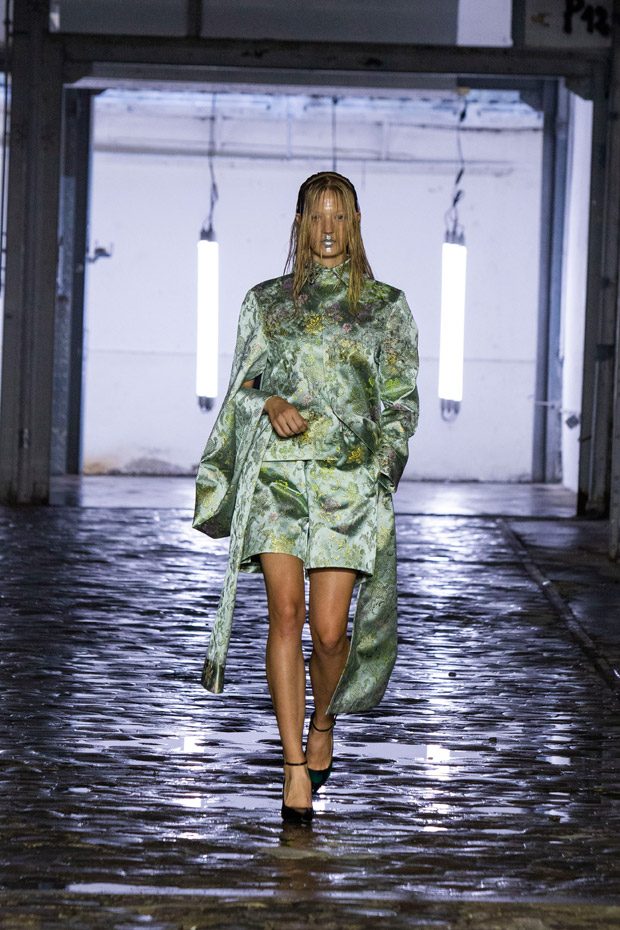 Discover XIMONLEE's Spring Summer 2019 Study of: Synthetic Beings Collection, that explores the beauty in the unnatural and the spiritual in the machine, presented on Tuesday October 2nd, during the last day of Paris Fashion Week.
"If the aura of an artwork today is misplaced, "ephemeral, ubiquitous, insubstantial, free," then the XIMONLEE SS19 collection also makes clear the strangeness of contemporary quests for authenticity. This season, garments take on simple, uniform silhouettes, referencing a working mode – the costume of the labourer designed by a machine mind. But the treatment of these pieces conveys much more fantastical thoughts. Inspired by artworks depicting scenes of nature, his patterns riff off classical motifs – nostalgic images of serene paradises. These copies of the natural world are confined in man-made forms; the spiritual turned still-life. To feature these growths and blooms, Lee has worked with fabric techniques somewhat harsh in their design. Regal jacquard has undergone scratching and abrasion, the familiar patterns scuffed in places, blurred and made atypical. Using silk thread needle punch, Lee forces delicate threads through fabric, referencing the inherent brutality in attempts to recreate the aura of natural beauty or remake the work of art. SYNTHETIC BEINGS' colour palette is similarly toxic: chemical shocks of greens, pinks, purples, and chartreuse enliven the uniform cuts of the collection.
Other pieces have been encased in semi-transparent mesh, giving an air of mystery and anticipation to suit pants and work jackets. Will the saviour emerge? As the collection moves from a restrained formalism to a more hopeful utopia, garments become more elaborate yet dreamy: the reflective brocade extending to a full length coat in radioactive, unnatural hues, embodying a character or searching for one; someone who is pure, someone to gather around and get behind. Stamped throughout the collection are insignias – badges or patches – of this persona, a saviour figure albeit with any specificity rubbed away."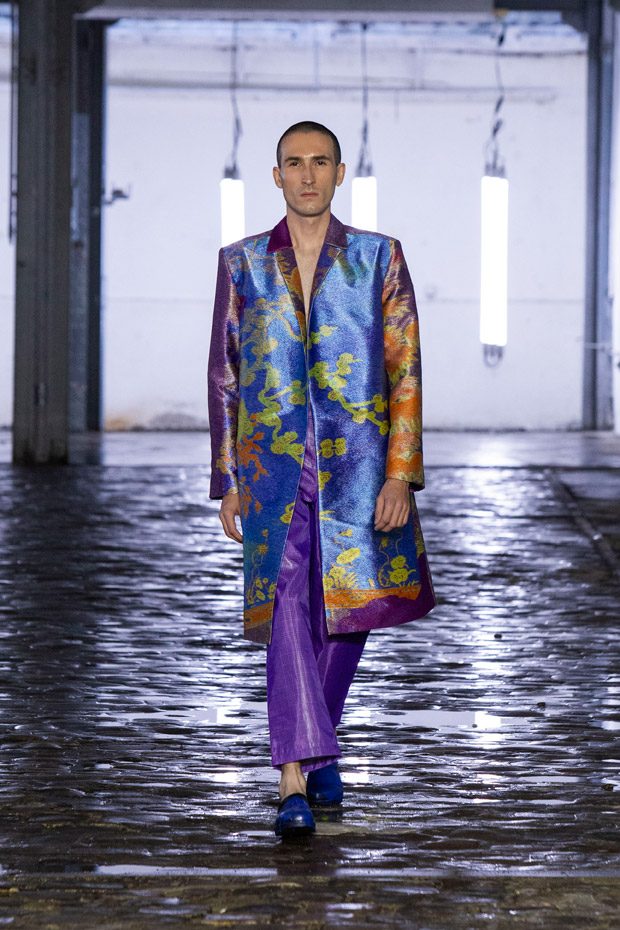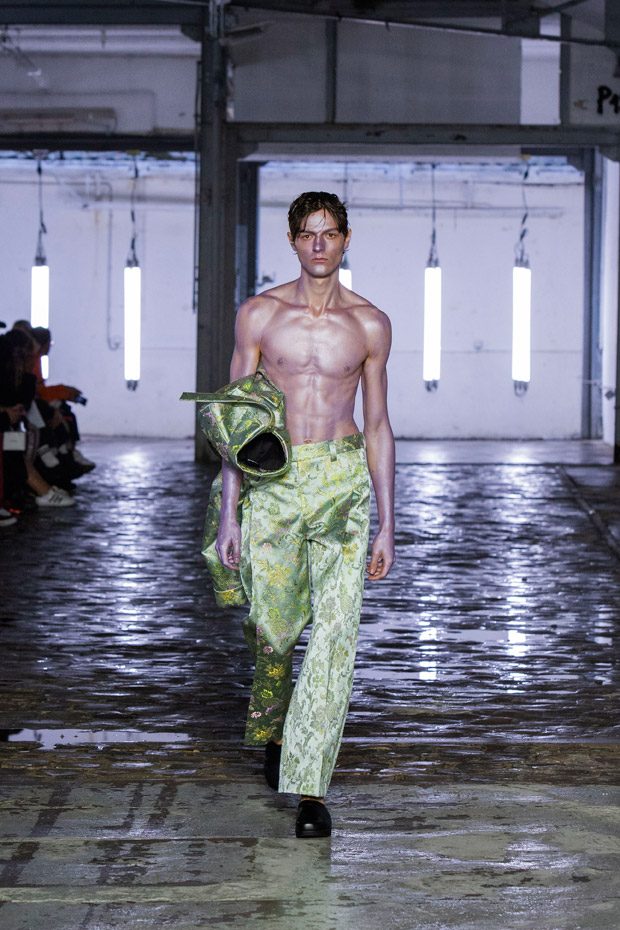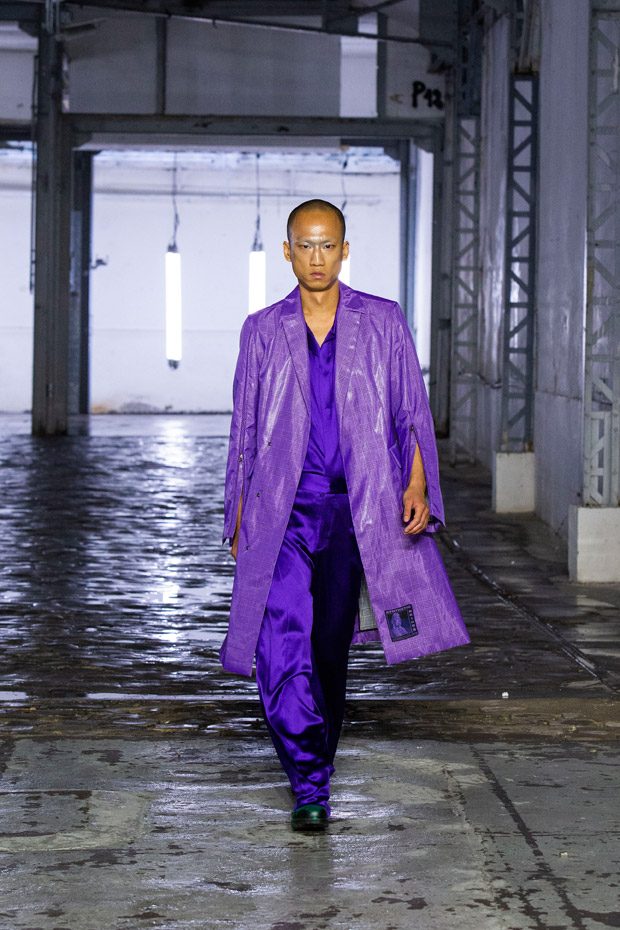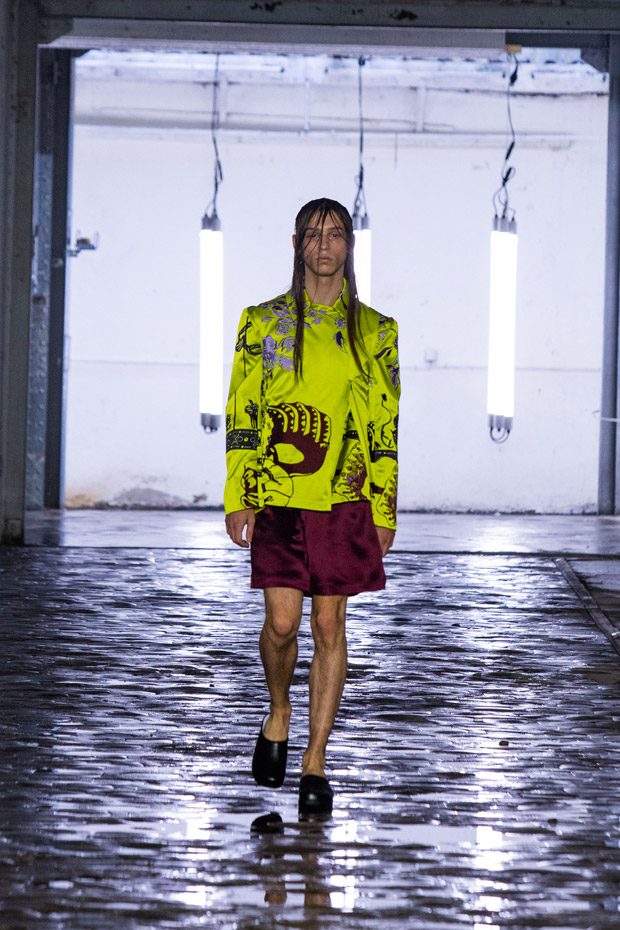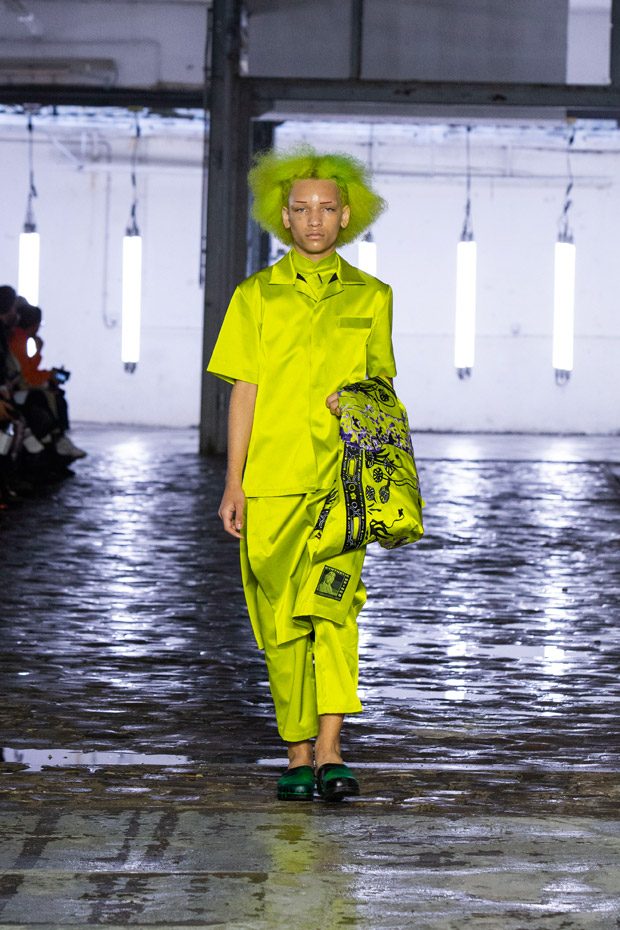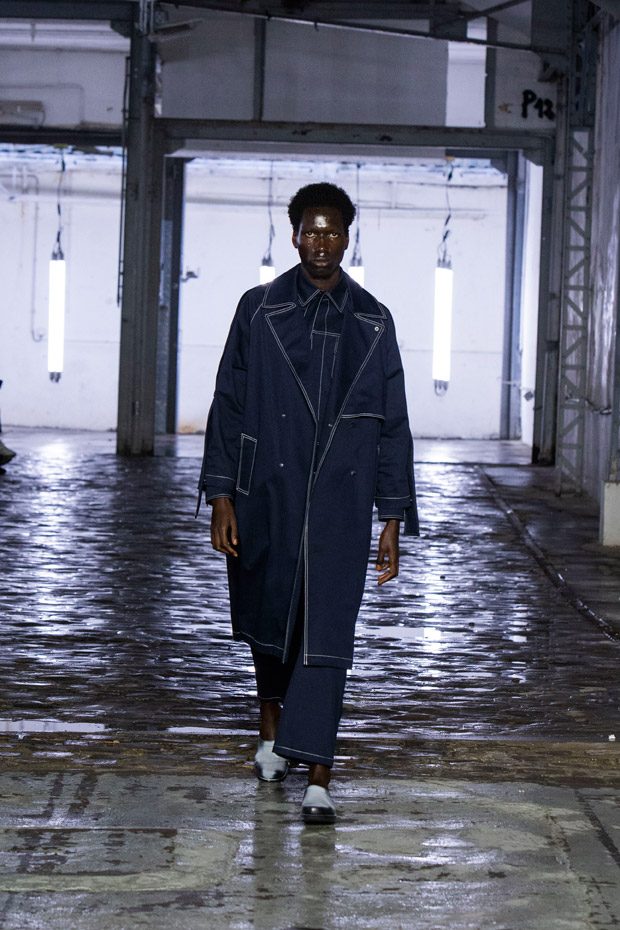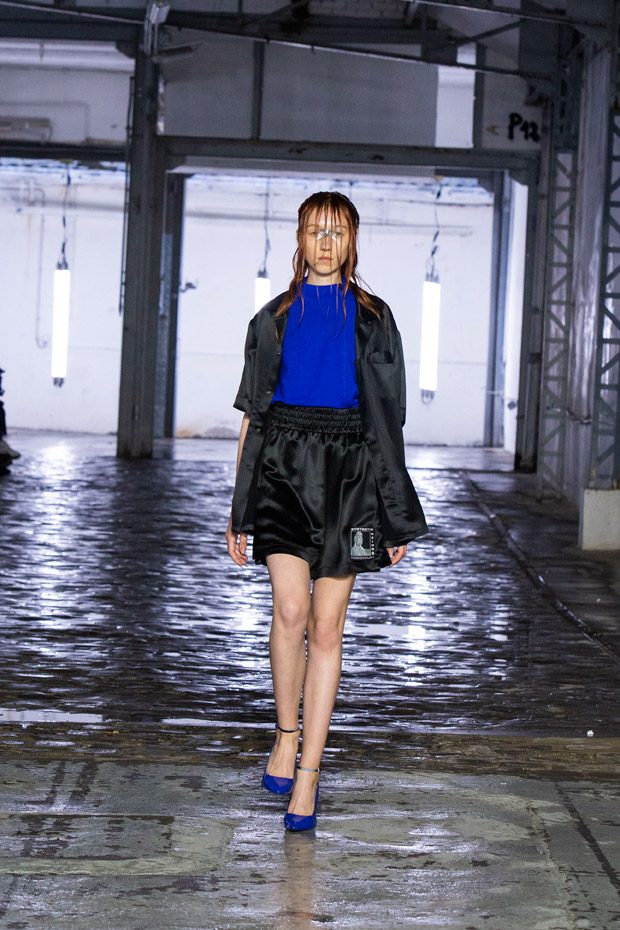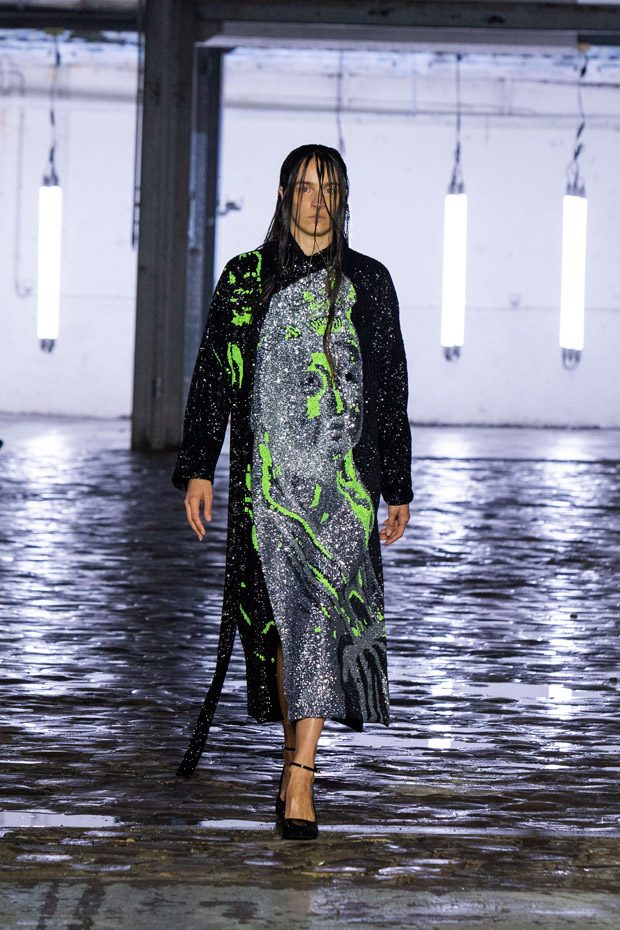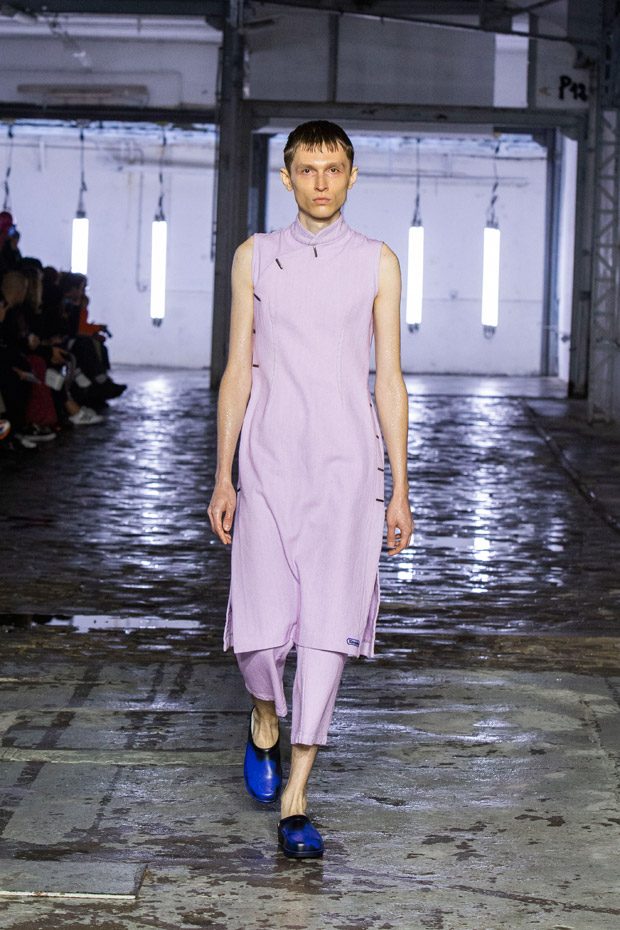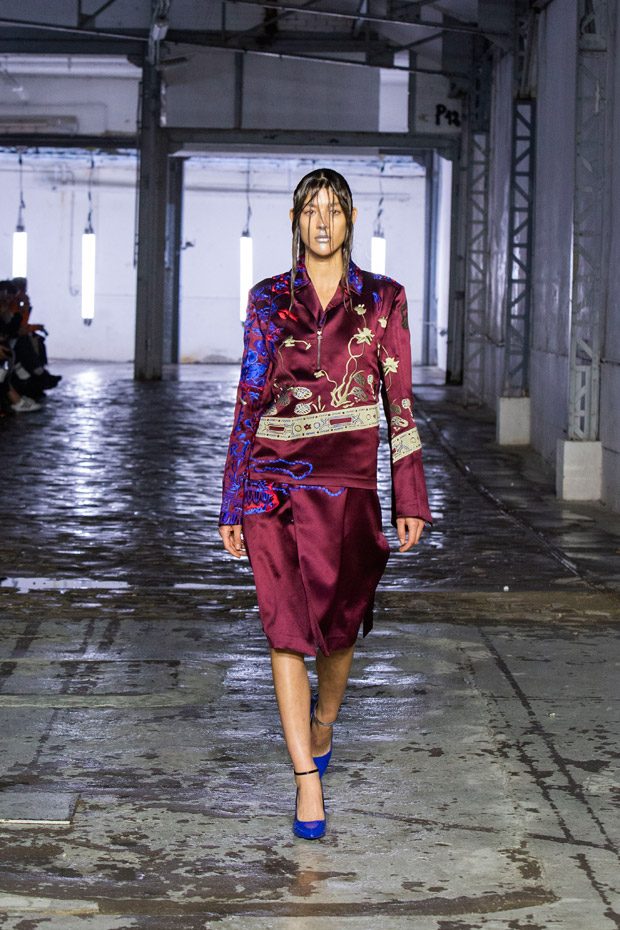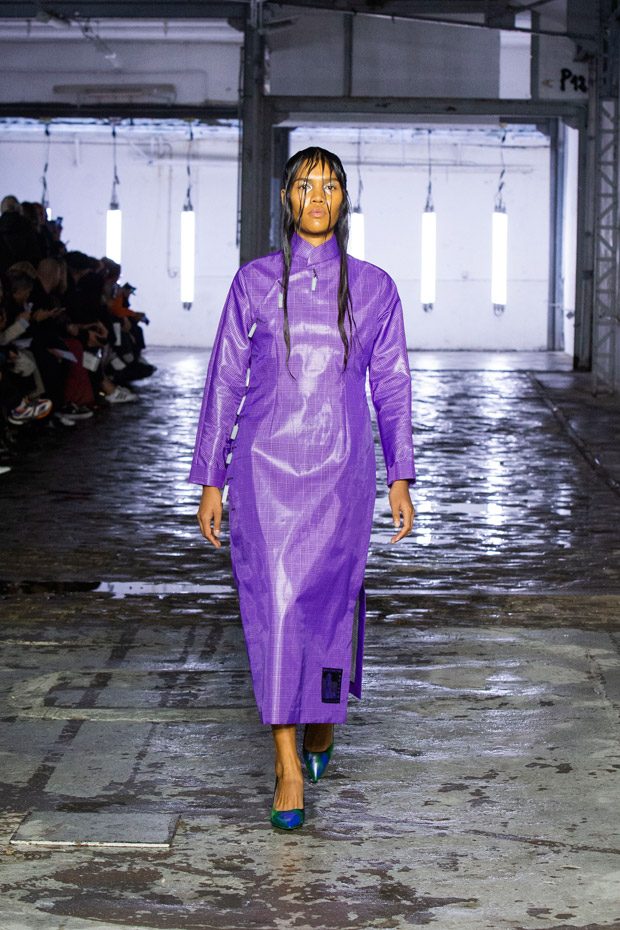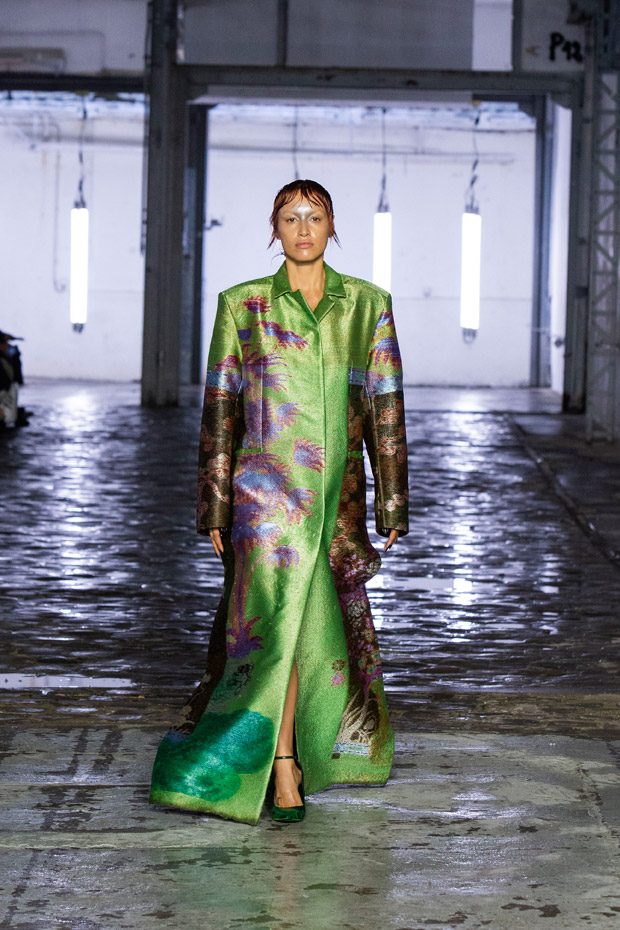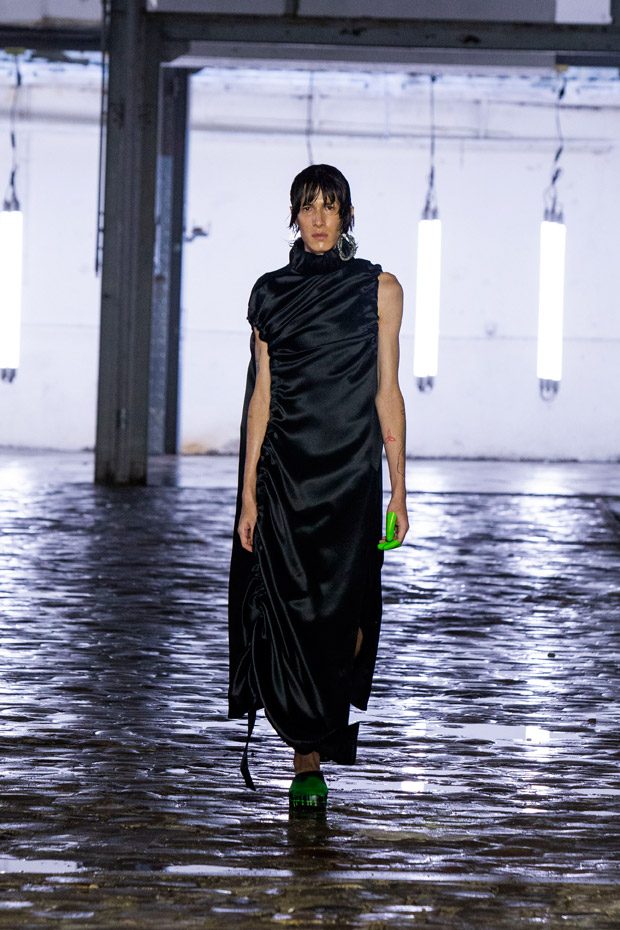 We love hearing from you, connect with us on Twitter, Instagram and Facebook.