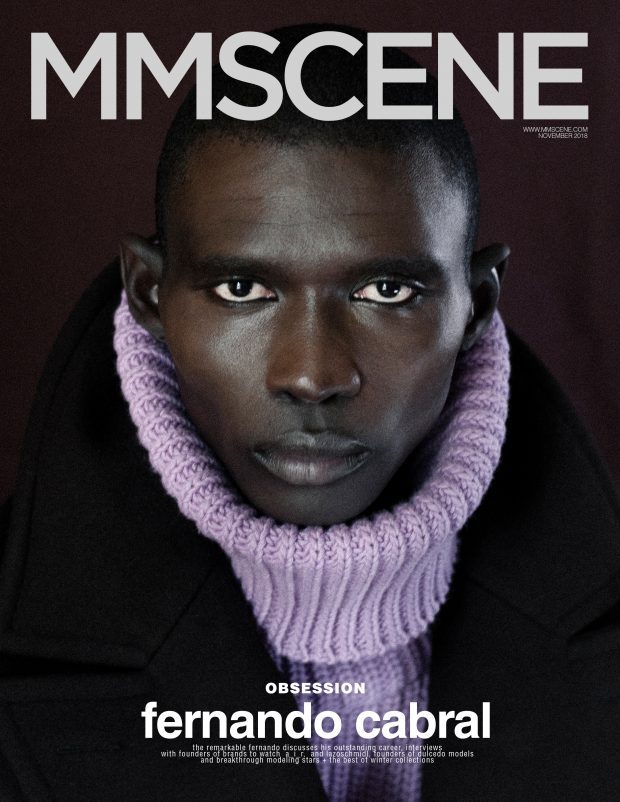 Discover MMSCENE Magazine's November 2018 edition featuring top model Fernando Cabral captured for the cover story by fashion photographer Benoit August, with styling from Katarina Djoric. In an exclusive interview the Portuguese fashion icon talks about his career, diversity in fashion industry and much more.
See more of MMSCENE Magazine's new issue below: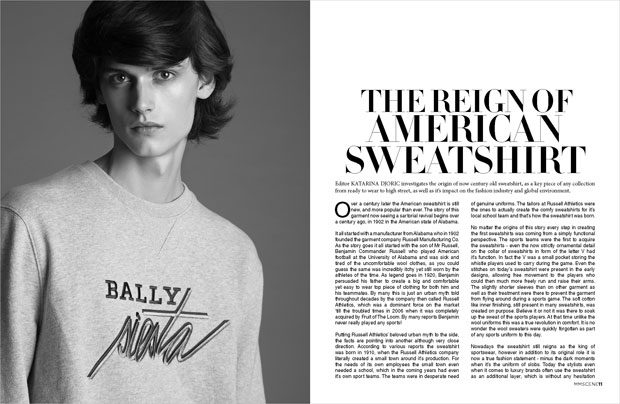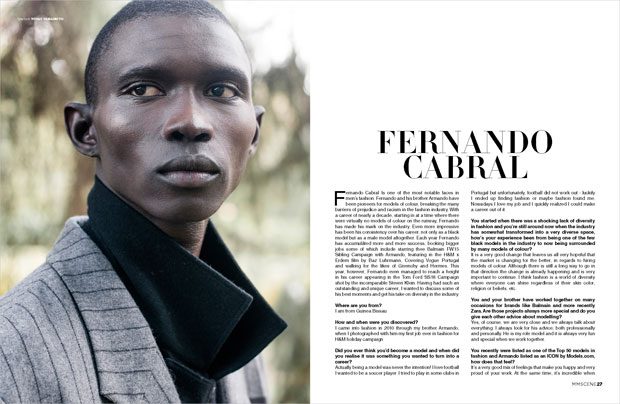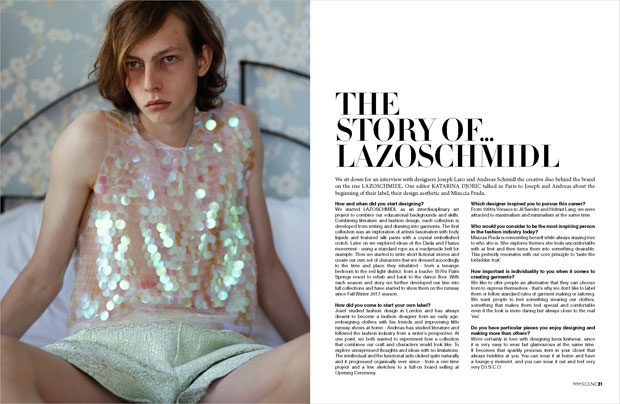 For the 27th issue our Fashion Features Director Katarina Djoric investigated the origin of now century old American sweatshirt. We talked with designers Jeffrey Sebelia the co-founder of a_i_r Atelier, and LAZOSCHMIDL's duo Joseph Lazo and Andreas Schmidl, as well as with models Iago Botelho and Joshua Honeycutt.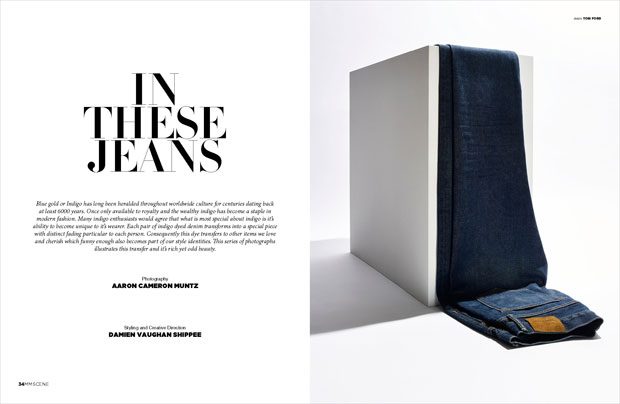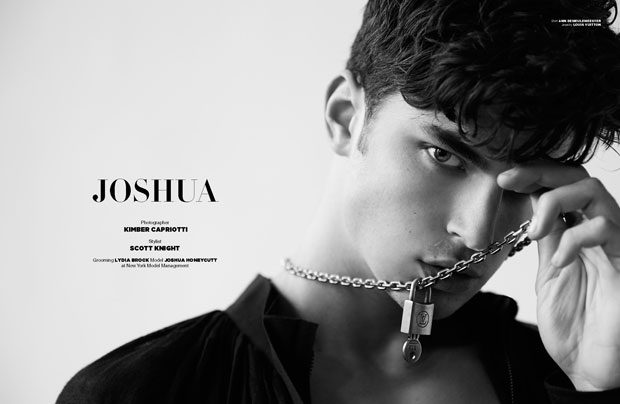 To celebrate denim fashion photographer Aaron Cameron Muntz and stylist Damien Vaughan Shippee teamed up for the still life story titled In These Jeans, while the Fall Winter 2018.19 collections came alive with editorials from contributors photographer Kris De Smedt and stylist Pierre Gorzala, and photographer Hunter Arthur and stylist Raven Roberts. The talented fashion illustrator Shibo Chen illustrated Spring Summer 2019 looks from the collections by Maison Margiela, Ann Demeulemeester, Dior Homme and Xander Zhou among other.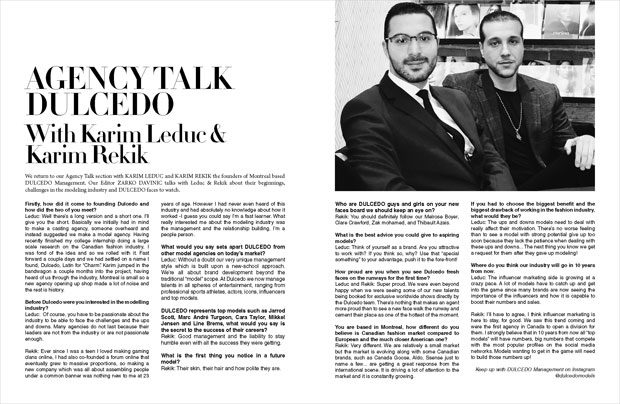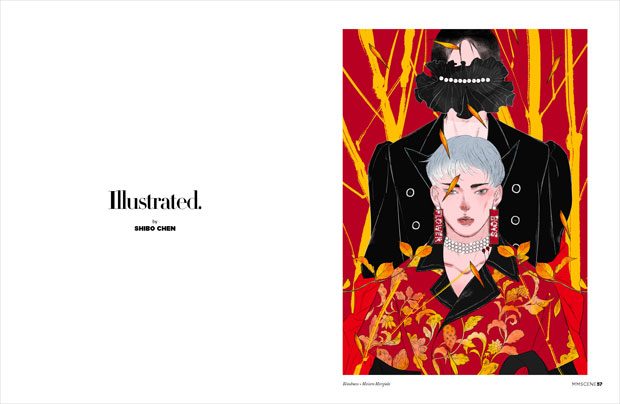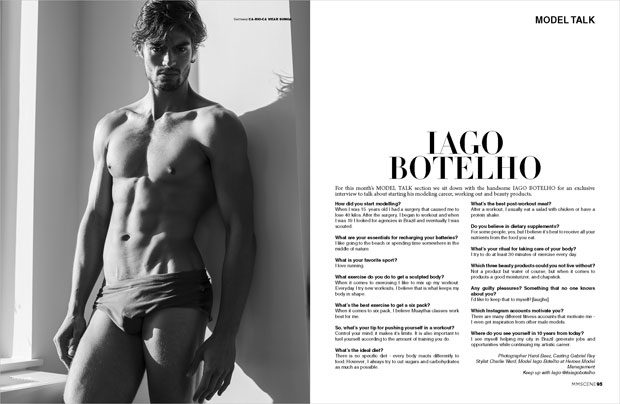 Photographers: Benoit Auguste, Aaron Cameron Muntz, Kimber Capriotti, Kris De Smedt, Hunter Arthur, Felix Bernason
Stylists: Damien Vaughan Shippee, Scott Knight, Pierre Gorzala, Raven Roberts, Djiuseppe Thuisdy da Rosa Olim
Models: Fernando Cabral, Joshua Honycutt, Emery, Brian Desouza, Leo Bruno, Isaiah, Hamilton, Jesse Gwin, Iago Botelho