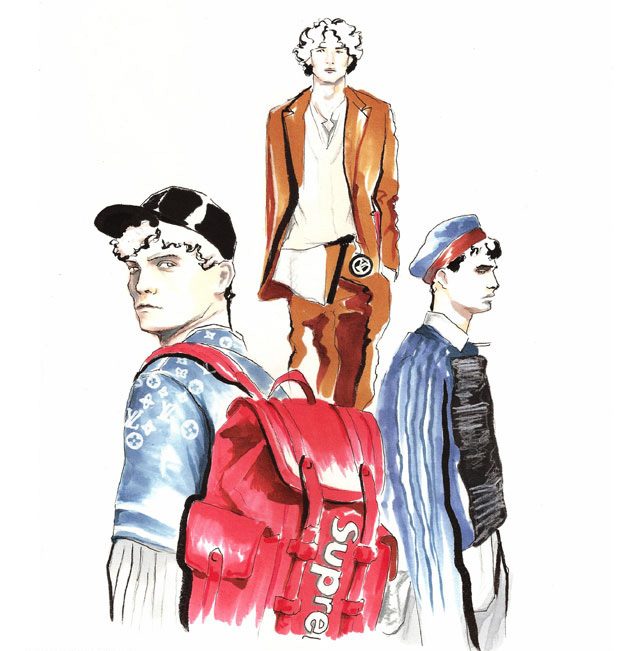 The fashion industry is known to accommodate new ideas. Every year new designers come up with wonderful designs and they end up being the talk of the town. However, we can already see a shift in the fashion industry now, what was deemed unfit for fashion shows earlier is slowly becoming the in thing, and we are talking about streetwear here. 
DOMINATING FORCE IN THE FASHION INDUSTRY
Streetwear used to be looked down upon condescendingly just a few decades ago. Streetwear was considered to be fine for teenagers who liked to rebel. However streetwear has a vast history. Streetwear is believed to have roots in hip hop  and has a cultural significance. African American and Latin Americans used to wear streetwear as a symbol of their culture and background. It showed them their roots, and now this style of fashion has slowly gained traction in the fashion industry. It has not been easy but big brands like Louis Vuitton have given streetwear a space in the industry. This year marks the much talked about appointment of streetwear designer Virgil Abloh to the helm of Louis Vuitton.
The streetwear designer has already found fame with it's coveted fashion house OFF WHITE before taking in the lead role and the famed Parisian fashion house. Abloh's first fashion show at Louis Vuitton after being appointed the Men's Artistic Director took place in June 2018. The show not only presenting the inclusion of streetwear to the higher ranks of fashion, it also was a celebration of fahion industry finally embracing diversity both on the runway and among it's own ranks.
Virgil Abloh's first collection for Louis Vuitton Menswear – photo © Louis Vuitton
Abloh's influence today reaches beyond the realm of fashion, the streetwear designer has also teamed up with the international furniture giant IKEA. Abloh is preparing a limited collection with IKEA expected to hit the stores in late 2019 or early 2020. Recent attempt by IKEA to promote the collection in Paris with a popup shop only selling Virgil Abloh carpets designed for IKEA, ahead of the official release date, cause a massive mayhem with thousands of fans lining up. Due to public safety Paris authorities had to close the event, the pop-up store event is to this day not rescheduled. The MARKERAD collection for IKEA by Virgil is no doubt one of the most anticipated events in the design industry.
This is not the first streetwear collaboration IKEA has taken up, earlier this year the Scandinavian design giant has teamed up with Christ Stamp. The founder of Los Angeles based streetwear brand STAMPD has worked with the IKEA design team on limited edition of clothing pieces, but also furniture and decor accessories.
THE CELEBRITY FACTOR
There are countless celebrities such as Kanye West, Justin Bieber etc who love to dress in streetwear. This has sparked a major demand for streetwear clothing. Brands such as Supreme are huge in streetwear fashion. Anybody who has heard about streetwear knows Supreme. The brand continuously garners attention with long lines in front of it's stores, and continous introductions of limited pieces. No doubt, Louis Vuitton's first escapade into the streetwear was the actual collaboration with SUPREME, released under designer Kim Jones. The Louis Vuitton Supreme collection consisted also of limted but extremely expensive pieces was sold in a matter of days. Other brands such as Paraval have also come up and there are many celebrities endorsing it.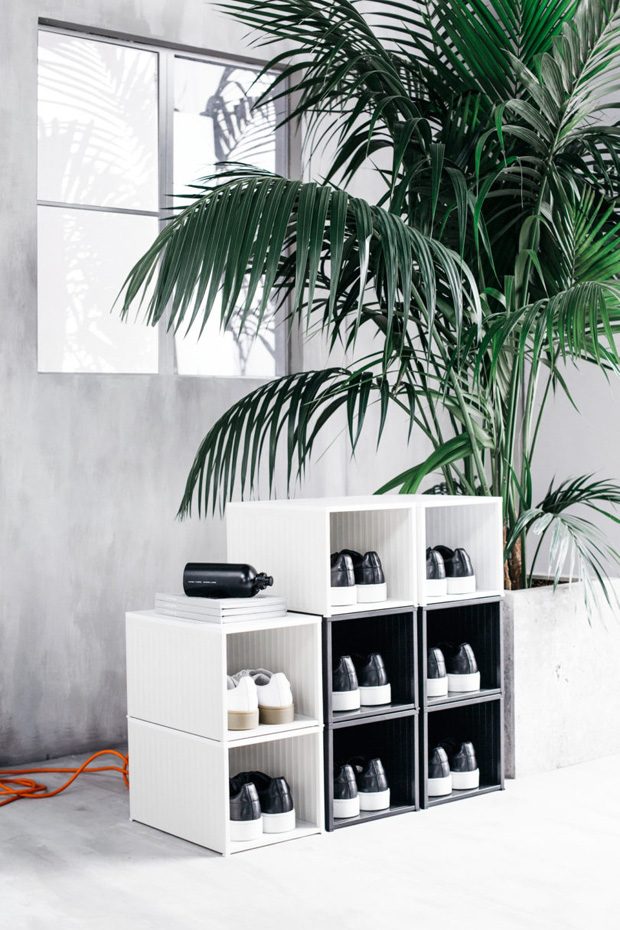 STAMPD x IKEA, collection by Designer Chris Stamp – photo ©IKEA
Celebrities are also the driving force behind most of these brands, but also the newly established power of social media. Today streetwear brands are shifting their budget investing in promotion involving often Instagram and YouTube influencers, who are wearing, promoting and selling their clothes.
INVESTMENT OPPORTUNITIES
The rising stretwear brands have also become a massive trend amongst investores. Such is the story of Supreme which is being funded by the Carlyle group. They know a good thing when they see it and they know that their investment in a streetwear label will reap them rich rewards. The high fashion brands have taken note of the changing trends and the demand for this style. Do not be astounded when you see streetwear taking over Paris and Milan already for a few seasons now.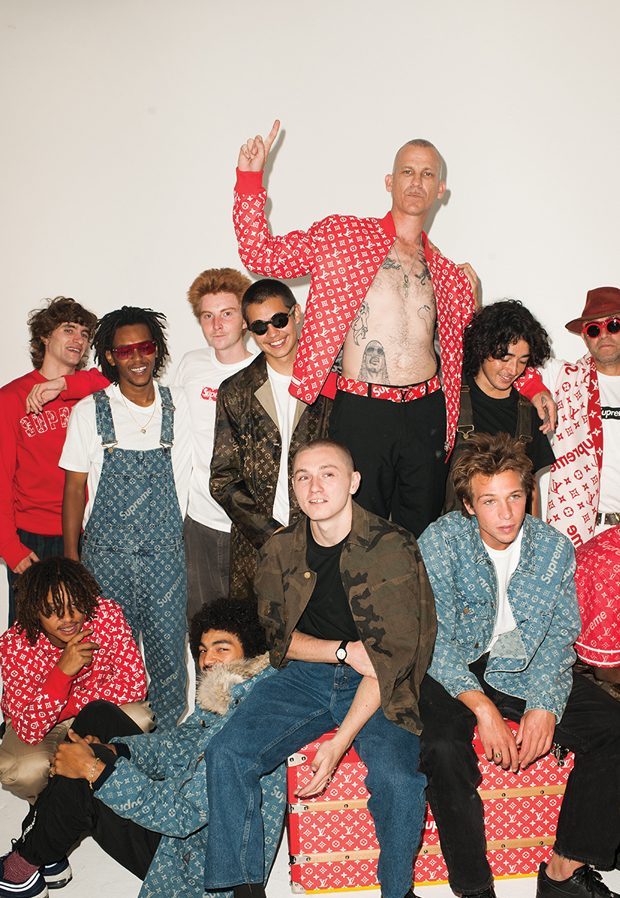 SUPREME x Lous Vuitton lookbook ©SUPREME
Many celebrities who swear by streetwear such as Kanye West have in fact come up with their own fashion labels. This is a trend worth watching, because it is just not Kanye, there are others and who seem determined to launch their own streetwear labels and make it big in the fashion scene. The power of celebrities behind streetwear has naturally launched a slew of celebrity owned clothing lines. In addition to Kanye's often controversial Yeezy, other celebrities such as Justin Bieber and Beyonce have had massive success with their launch into streetwear. Bieber, has teamed up last year for a tour merch inspired collection with clothing giant H&M. While Beyonce, is still working with London based powerhouse Topshop on production and distribution of her label Ivy Park. The Ivy Park collection launched in April of 2016.
The opening image- illustration by Marco Kowalewski for MMSCENE Magazine.