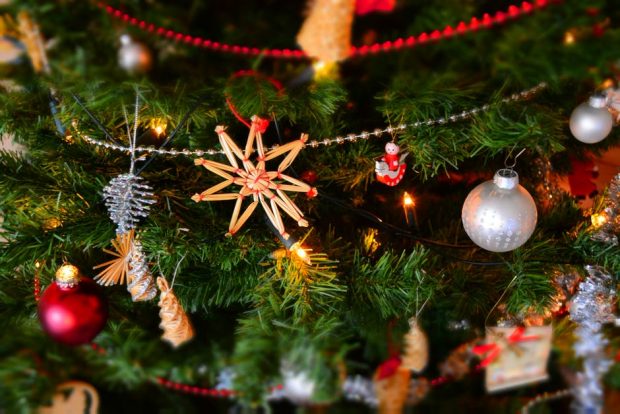 Christmas is that time of the year that gets everyone excited. With the tunes of jingle bells in the air, anticipation of Christmas gifts, gift hunting for loved ones, and Christmas tree decorations, we feel this immense joy within our hearts, the nostalgia, and of course, the fondness for this traditional holiday. And nothing lifts up our mood more than celebrating this joyous occasion in the freezing month of December. Yes, the snowman that you get to create with the snow outside your house and clicking pictures with it. But what do you do when you end up in Dubai during the season of Christmas? Let's face it! Dubai is hot and hotter. With no vision of snow, reindeer or a secret Santa, there is nothing to be sad about. Because there are several ways to keep the spirit of Christmas alive while you are in Dubai and enjoy it with your family and friends.
Christmas is not a time nor a season, but a state of mind. To cherish peace and goodwill, to be plenteous in mercy, is to have the real spirit of Christmas. – Calvin Coolidge
Hit the Slopes at Ski Dubai
The Christmas celebration is never considered complete without having fun in the snow. And you must be wondering it would be no less than a magic to witness snow in Dubai. Well, Dubai is all about surprising and creating magic for people. Dubai is home to the Middle East's first indoor ski area called 'Ski Dubai.' At the reception, one can expect to be greeted with ski enthusiasts waddling in snow gears with skis over their shoulder and a pass around their neck. People can rent snow boots, jackets, and ski trousers and change in the separate locker rooms available for men and women. With the temperature of -5 degree C, this indoor ski resort offers five different slopes for skiing at different levels. And you also get the chance to meet penguins! Well, now you know how to make your Christmas merrier in Dubai.
Enjoy At the Winter Garden Market
The Winter Garden Market has started from 4th December 2018 at the Habtoor Palace where the Versailles Garden is transformed into a gorgeous winter wonderland. There are infinite themed activities and entertainment options where everyone can have a great time ranging from kids to adults. People can relish delicious festive meals at the food stalls available in the market and buy Christmas flower arrangements at the beautiful flower shops. The garden of the five-star luxury hotel, Habtoor Palace is dazzled with glittery decorations where you can hear Christmas carols and the little ones can enjoy fun rides like the merry-go-round, play mini golf, and make a gingerbread house. And there is also a dedicated snow fight zone where people can join a snowball fight. There will also be an arrangement of two feasts on Christmas Eve- one at the World Cut Steakhouse and another one at BQ- French Kitchen and bar.
Relish Christmas Feast in Dubai Restaurants
We totally understand how much you miss the traditional Christmas feast in Dubai. But not anymore when you have the best places in Dubai to enjoy turkey, roast beef, ham, sprouts, truffles, and pumpkin pies. Ranging from Prime68, Al Forsan to Brasserie 2.0 and The H Dubai, there are plenty of five-star hotels and eating joints in Dubai where you can enjoy a delicious Christmas feast. You can enjoy the traditional Christmas roast lunch at the Irish Village or indulge in exquisite seafood surrounded by the breathtaking ocean life at Ossiano in Atlantis The Palm. Some of the restaurants in Dubai also deliver at home, just in case you are not in a mood to step out of the house.
Go To a Church Service
The festival of Christmas commemorates the birth of Jesus Christ, the son of God and the savior of mankind in desperate need. Dubai is the home to several churches, where you'll get to experience the true spirit of Christmas in the month of December. There is St. Mary's Catholic Church, Russian Orthodox Church, and Emirates Baptist Church where several masses and worship services are held to mark the festive celebration. You can attend a church service along with your family members where you can sing carols and enjoy special get together with other people of the community on the eve of Christmas while you are in Dubai.
Enjoy Christmas Display at Malls
The Christmas décor is one of the prominent features that keep the festive spirit alive in our hearts. And while in Dubai, you can visit the famous high-end malls to witness the most extravagant Christmas decorations ever. Like the winter wonderland at Madinat Jumeirah and Christmas display in the atrium in the Dubai Mall. The artificial snow and glimmering decorations in the shops in the Mall of the Emirates also attracts a large crowd. And talk about all the discounts you receive on several gift items including Christmas cakes, cookies, etc. You wouldn't know how an entire day passed away swiftly while you explore and shop for Christmas. Yes, it would be almost like shop till you drop! After that you can take a break at Arabian Falcon Holidays.
Explore the Christmas Market at Madinat Jumeirah
Madinat Jumeirah has already announced the dates for its extravagant Christmas market that will be held from December 20th to December 28th, 2018. There will a traditional German market with several food stalls and an abras driven by Santa and his elves. A snow zone for kid's amusement, a play area, and a gingerbread house making station that your children would never want to leave. And there's going to be a huge Christmas tree beautifully decorated and lit up with lights, bells, and stars to offer you the full festive season feel while you are in Dubai. This Christmas market also offers some exciting Christmas gift ideas that you can purchase to extend wishes to your friends and family.
Have Fun at the Christmas Concert at Dubai Opera
Looking for some exclusive Christmas fun in Dubai this year? Then you shouldn't miss the Christmas concert at the Dubai Opera that will held from 13th-15th December 2018. The sound of Jingle Bells along with the tunes of seasonal songs will get you in a festive mood. This season, the London Concert Orchestra show band and Capital Voices choir will initiate the Christmas countdown with a two-hour show. A group of 48 students will share the stage with Capital Voices to present a stirring performance for the audience, which will be fun galore. Apart from the performances and live entertainment, people can enjoy dancing in the aisles and relish festive treats from the Opera café.
Christmas comes once in a year and you should leave no stone unturned to make this festive season exciting and memorable for your friends and family members. Even when you end up in Dubai at that time of the year. Go for the fun ideas mentioned above to make the most of the Christmas season in Dubai and add some more happy moments to the treasure of your life.
Images – Aline Weber and Daan Van Der Deen by Alejandro Cabezut for Design SCENE