When it comes to having a party, whether it's a Christmas party for family and friends, or a summer BBQ for the whole neighborhood, cooking in your indoor kitchen can be tiring, crowded, and downright inconvenient as well. However, now that you bought a new house and installed your outdoor kitchen, you no longer have to cook inside. There are a few tips below that you might want to follow to help you put your outdoor kitchen to its best use, so that you can cook and still be at the party with your family and friends, at the same time.
Furthermore, spring is around the corner it is a great moment for outdoor parties and wedding celebrations as well.
Check out DESIGN SCENE Magazine outdoor party tips:
Keep the Beer Tap and Drinks at the End of the Counter
Now that you have installed your kitchen and carried out all of those great outdoor kitchen countertop ideas that you loved, the last thing you want is people crowding your counters when you're trying to prep food to cook. That's why it's a good idea to have the mini fridge with the sodas and beer, or even a beer tap if you so choose at the end of the counter, so people can get drinks without getting in your way.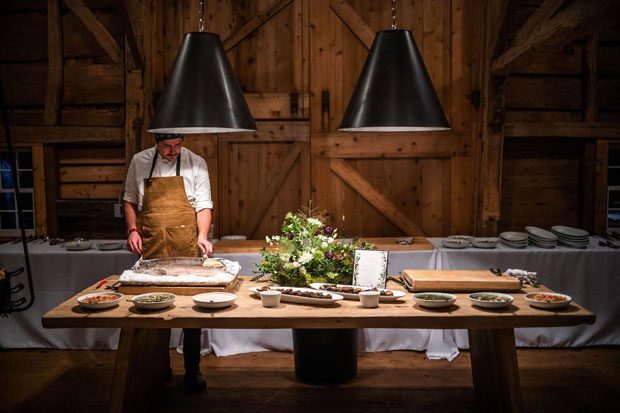 No matter what you do, be sure your fridge is to become sort of a 'water cooler' hotspot of your party. Therefore by placing a mini fridge outdoors you will have more of your guests enjoy your beautiful garden.
Have All Prep and Food With You
It's beyond aggravating to be in the middle of prepping food, only to turn around to throw something away and find that the trash can is missing or the honeycomb that you need especially for that new recipe is still in the house. Instead, take a tally before the guests arrive and you start cooking. Make sure you have all of your food, your spices, and essentials such as trash cans, bowls, and utensils you need, so that you don't have to keep running back inside to grab something, instead of spending that time with your family and friends having fun.
The secret of every great chef is preparing in advance, before cooking! Make sure to have all of your ingredients and equipment ready, that way everything is to run much smoother!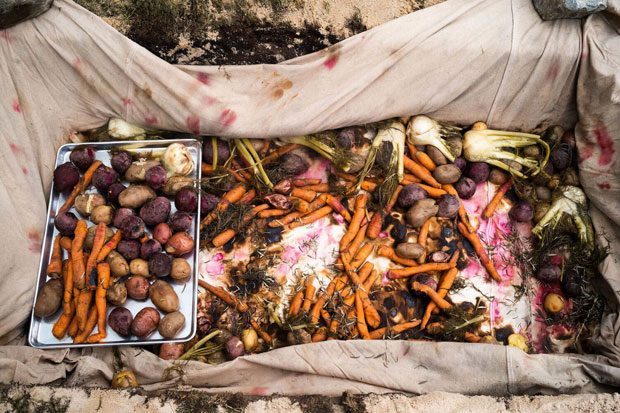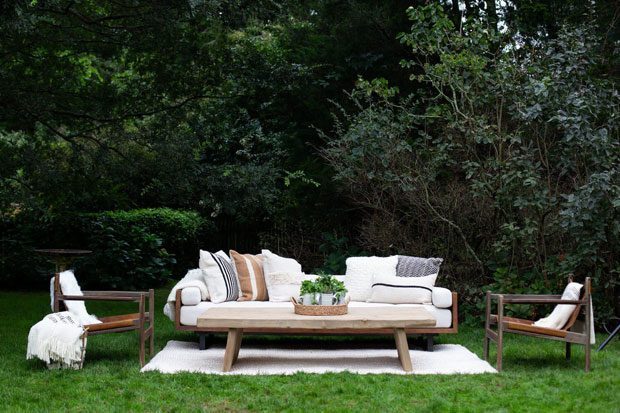 Let Family and Friends Help
Before planning your outdoor kitchen, it is essential to consider your lifestyle and available space. Choose what works best for you. Consult RTAOutdoorLiving.com professionals for advice or research online. The point of having a large indoor or outdoor kitchen with plenty of counter space is so that you can talk to your friends and family while you cook. The next natural step is to let them help you with the prepping, the cooking, and, of course, the cleaning up afterward as well. After all, everyone knows that the family that cooks together stays together. What could be more cozy and fun, than cooking a meal together in your outdoor kitchen? You can also hang a TV in your outdoor kitchen, connect speakers and play light music in the background or your favorite movie, so that the evening with your loved ones will be even warmer.
A big kitchen in one way or another becomes the meeting point for family and friends. If your friends and family are helping you prepare for the party not only will they make it easier for you they will feel far more included. These beautiful moments around your kitchen peninsula's are sure to become true memories to hold.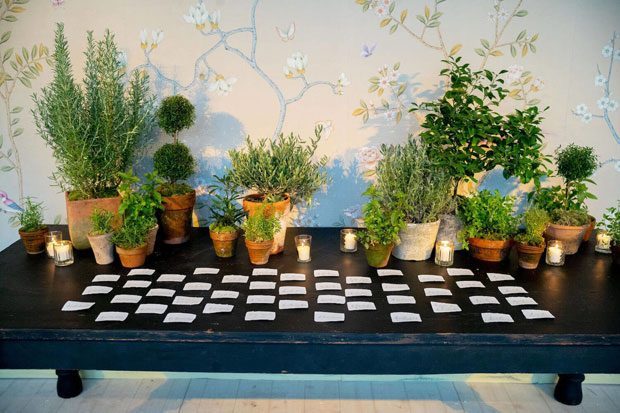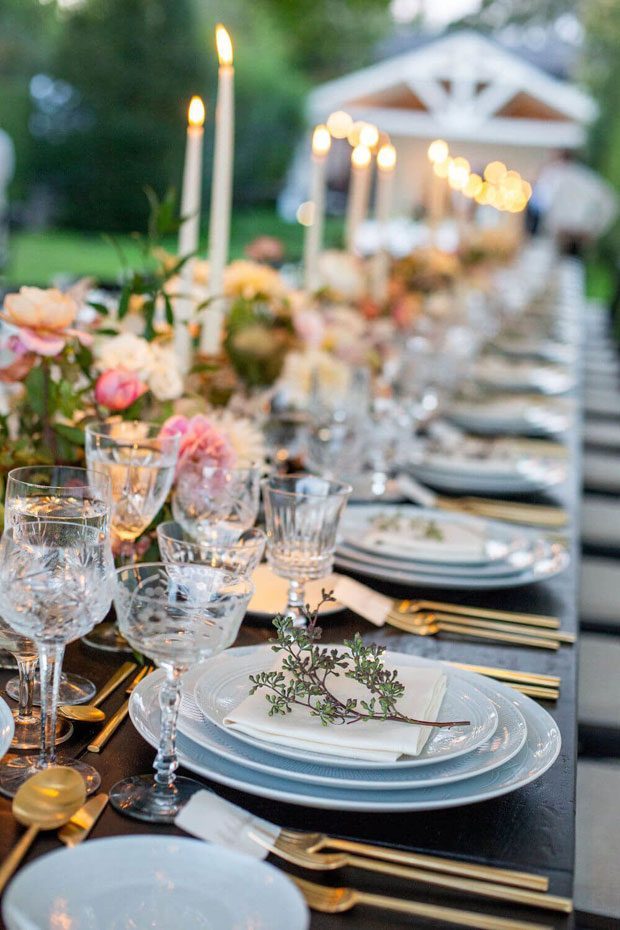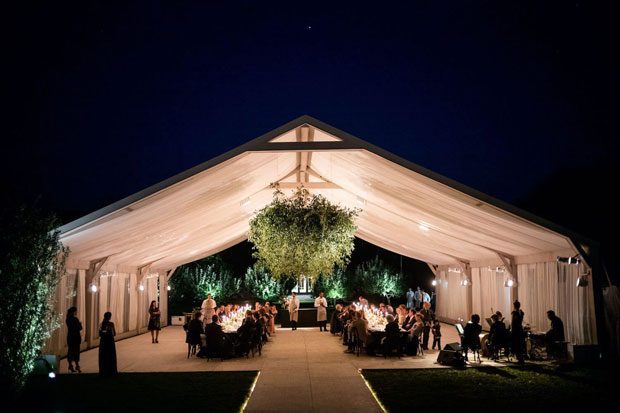 Have Your Living Space Close By
Of course, when you have an outdoor kitchen, you also need an area where your guests can sit to do everything from eating to socializing. Arrange your outdoor living space furniture so that it is close to your kitchen area. You also want it to be comfy and cozy, so everyone has a great time. Think of it also as an outdoor living room!
These are just a few of the top tips out there for using your outdoor kitchen to throw your next party. The last thing you want at your party is to be the only one not socializing and having fun.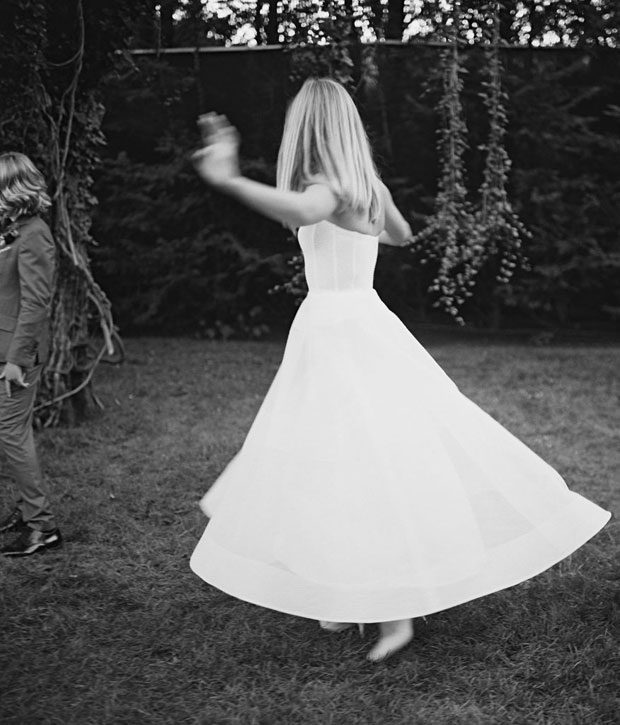 The Big Outdoor Events
Having a beautiful garden and spacious yard also make it a great space for special occasions. As we already mentioned above an outdoor kitchen accompanied by a cozy 'living room like' sitting area is sure to bring a beautiful connection between the indoor and outdoor for your home. Such a setting is no doubt to make you enjoy the warm months much more.
Once you are set up and you have enough outdoor space birthday, celebrations, engagement parties and weddings are all simply much more memorable in a beautiful outdoor space. Lately, outdoor weddings have turned into a true trend, Goop founder and Oscar winning Actress Gwyneth Paltrow is one of the latest celebs to tie the knot outdoor and prepare her lavish wedding party in her garden as well. Gwyneth Patlrow's wedding celebration to TV producer Brad Falchuk made the most of the early Autumn days. With some luck Paltrow had great weather for her September 29th wedding, with her wedding going strong into the evening where her guests later dined and partied outdoors.
Let's hope these tips will help you create memorable parties and events for you, your family and friends.
All photos ©John Dolan / Lynsey Addario / GOOP – source goop.com see the full event.