Amesh Wijesekera took us on a journey through sunny tales: the London- based designer, that has his roots in Sri Lanka, chose a true rainbow of eye- popping hues and daring colour combinations for his Fall/Winter 2019/20 line. Tangerine, chartreuse, raspberry, flamingo, purple, lime green, scarlet, garnet- we name it, this colorful collection comprises it all. Additionally, a bunch of metallics are challenging you to sparkle and shine when days get dark and cold. The newcomer, that has been presented by Mercedes- Benz, dares to mix the most diverse colour combinations in one look. It is fun to observe his creative play with colours that teams up with traditional craftmanship and contemporary designs. It does, furthermore, make you dream about your next vacation on any tropical island. When wearing any of these cool menswear-, and womenswear looks you will, no doubt about that, certainly stand out from the crowd.
Continue below to read full review by our Germany Contributor SUSSAN ZECK: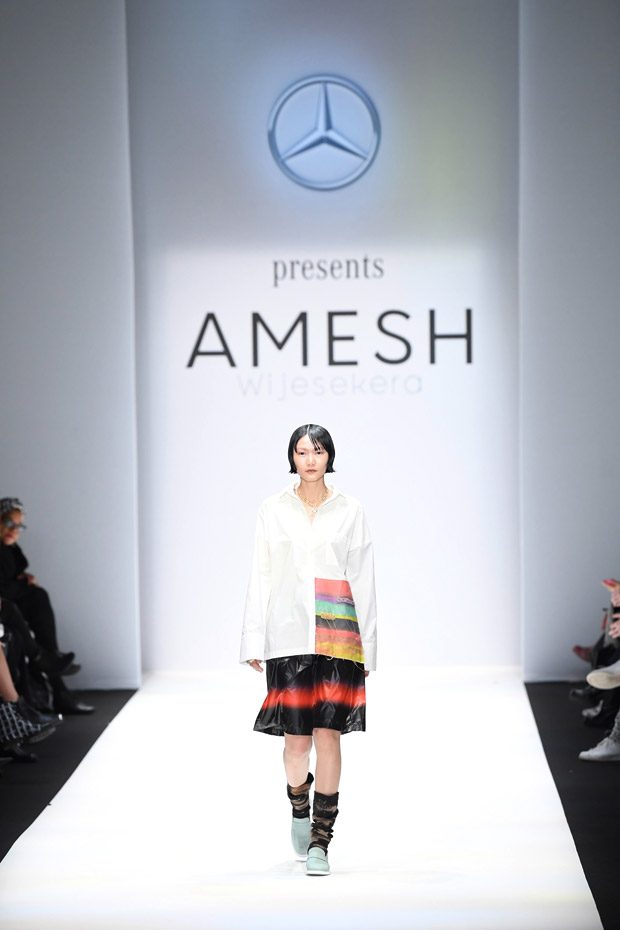 The rather clean cuts captivate you because of the very unique detail- awareness of these lavish looks: they are, for example, provided with fringes or curlings. A lot of styles can be worn by both men and women and therefore, the gender line is creatively blurred. Next to his bold colour choice that is one of a kind, also his prints are incredibly unique yet playful: they contain, for instance, a plenty of stripes, speckles and, always colour blocking. All his creative musings are inspiring to watch, as they are certainly something different.
The hair of the models is worn gelled back in wet look optics, the make- up is kept natural- as you would wear it on any exotic journey. Thick wool socks round off the outfits sothat you will stay warm in comfortable during cold Fall/ Winter evenings in paradise. For next season, Amesh Wijesekera presented a refreshing, playful collection full of detail- awareness and it was highly interesting to witness his creative visions. When escaping from cold winter days to sunnier spots, adding any of these eye- popping pieces into your travel luggage might be a good idea…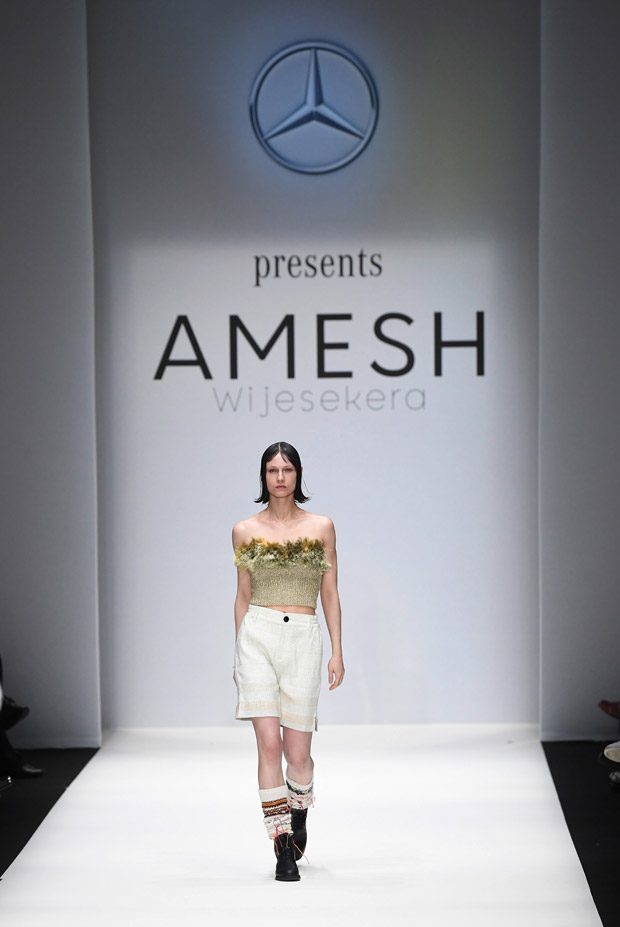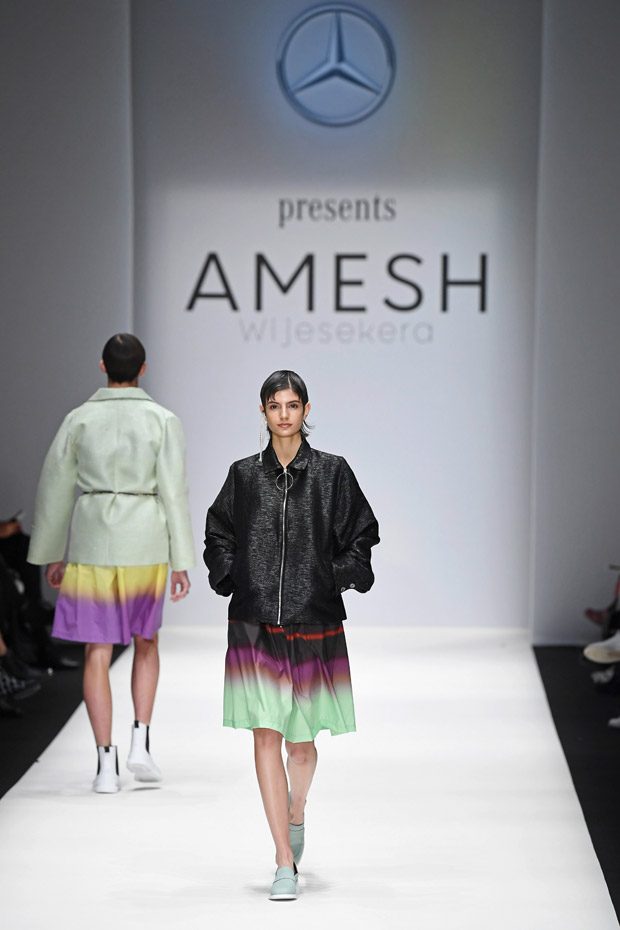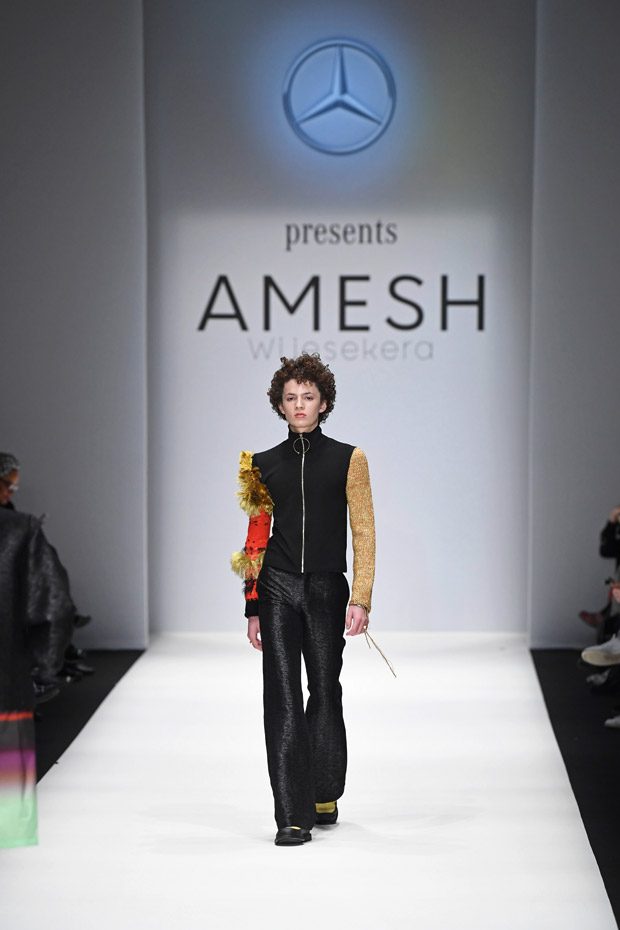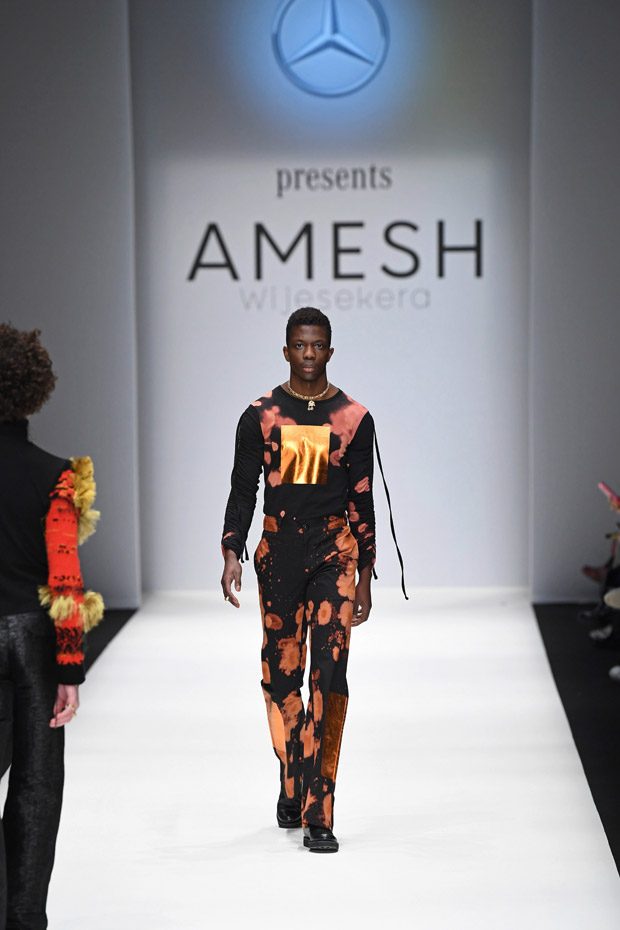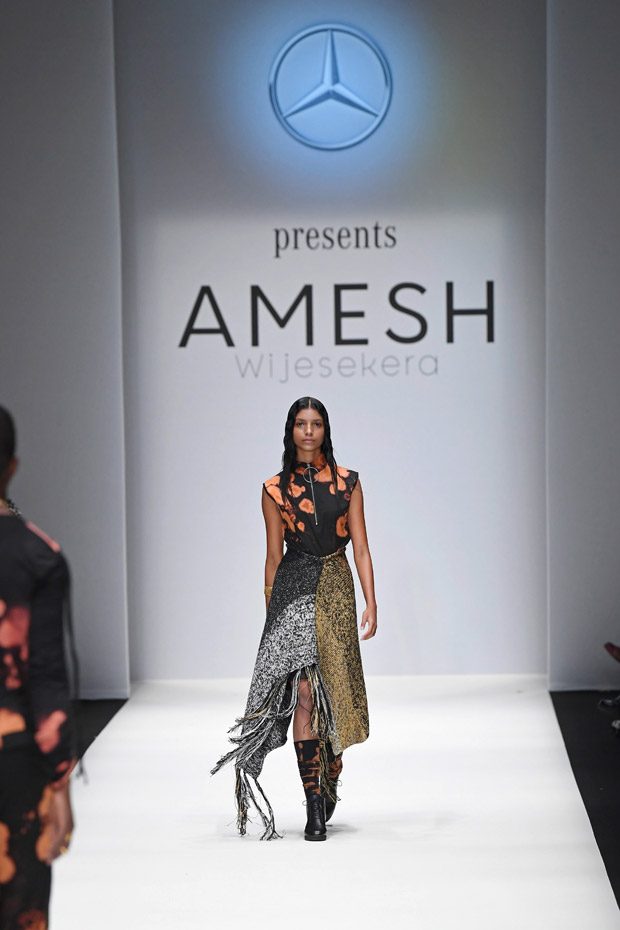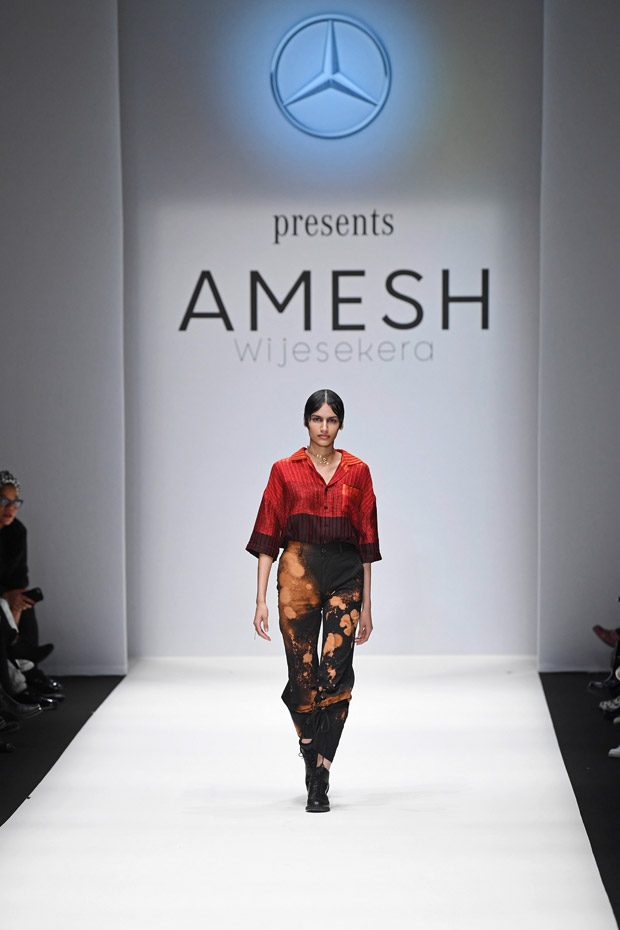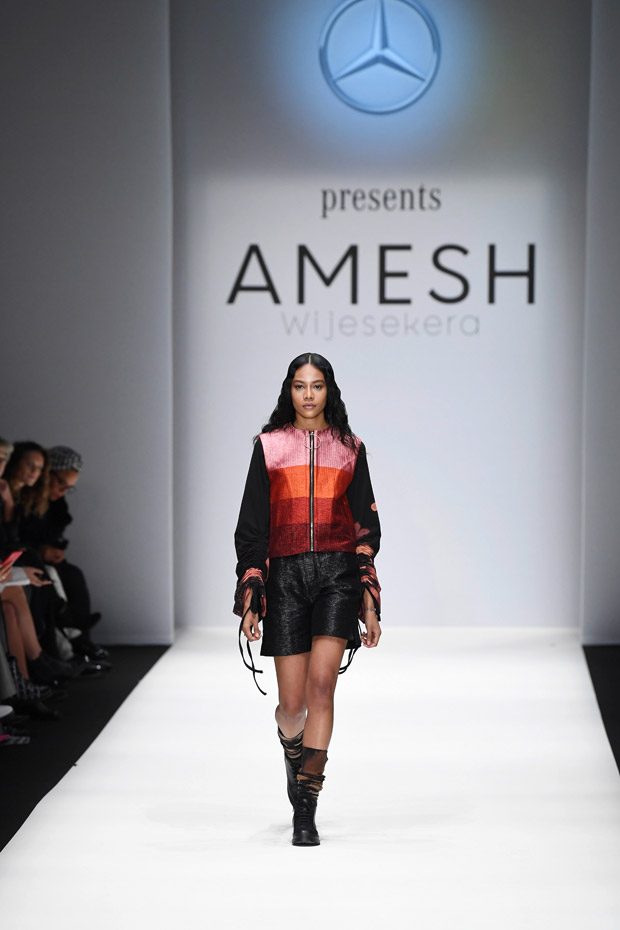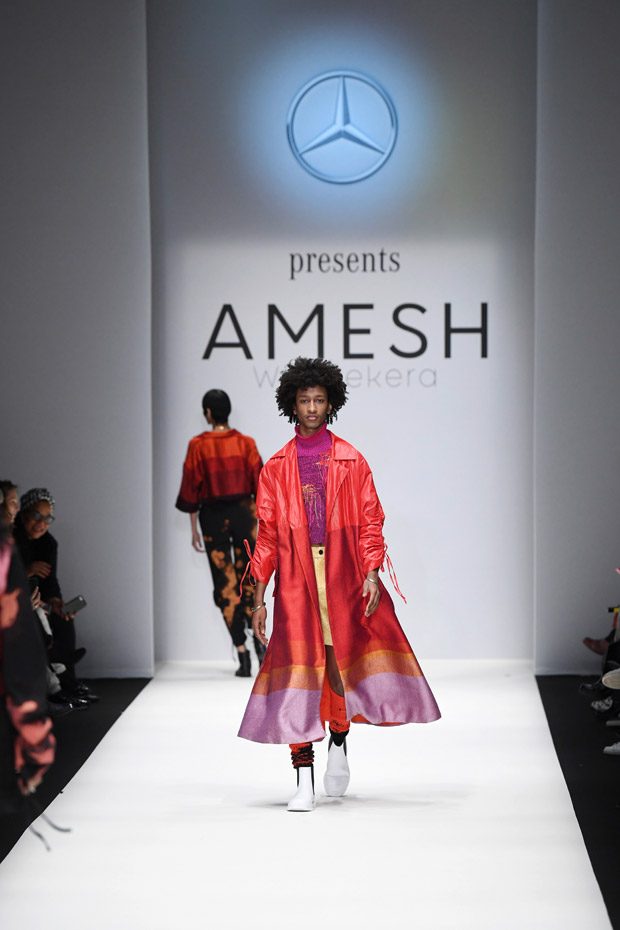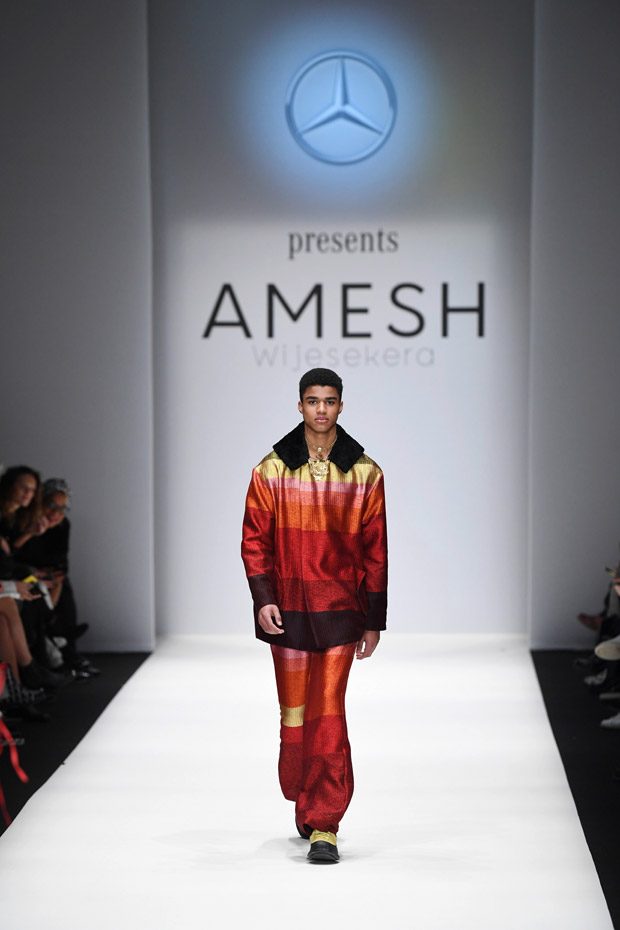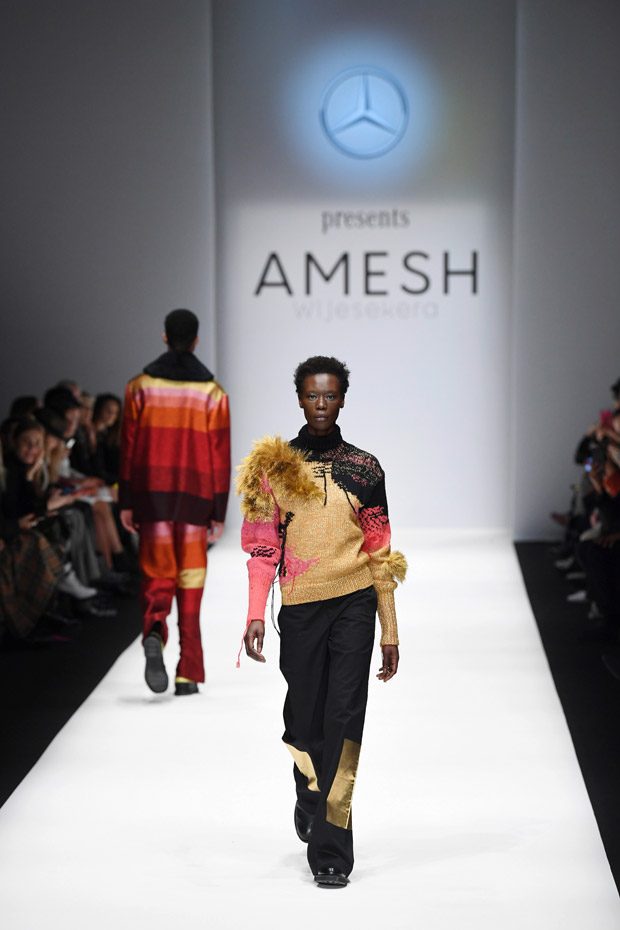 Review by Sussan Zeck for D'SCENE Magazine