Discover DAKS' Fall Winter 2019.20 collection, that celebrates 125th anniversary of the brand with relaxed British elegance, presented on Sunday, January 13th, during the recently finished Milan Fashion Week. The collection was inspired by British literature and most important work of British writers, such as 1989 novel by Nobel-Prize winning writer Kazuo Ishigur – The Remains of the Day.
"The collection references the beautiful landscape and the distinct seasonal changes throughout the autumn and winter months. The colours and silhouettes within the collection depict not only the landscape and seasons, but capture the distinctive atmosphere and character that is undeniably British.
This 'Britishness' is also apparent through the materials and fabric designs, using the historic DAKS archives as a reference point, importantly prompting us to reflect upon the roots and origins of the brand.
The collection features various types of check in different dimensions and colours, pinstripes, micro and macro herringbone, as well as flowers reminiscent of Gauguin paintings. Printing these designs on both lightweight and heavy weight fabrics has also created a quirky quintessentially British "mix and match" effect.
With this in mind, the focal point within the collection once again is the Anniversary Check: a special design specifically created to celebrate this memorable occasion, which can be found in both our outerwear and knitwear."
For more looks from DAKS' AW19.20 continue below: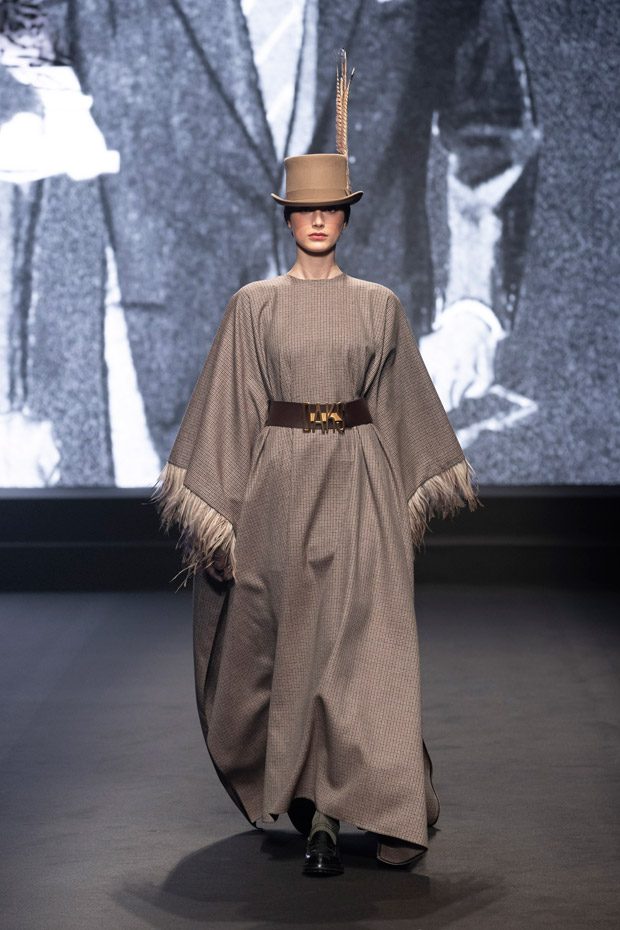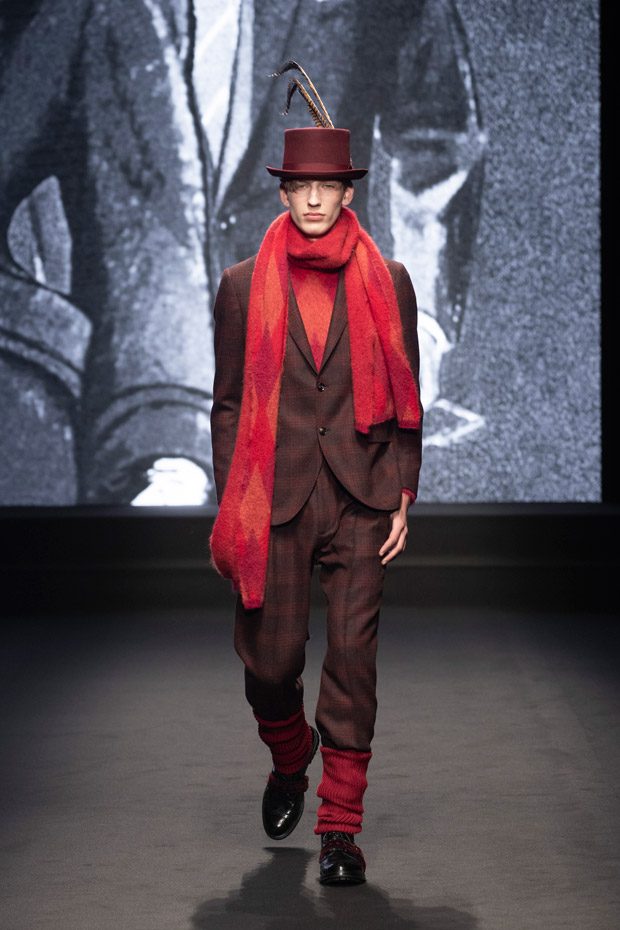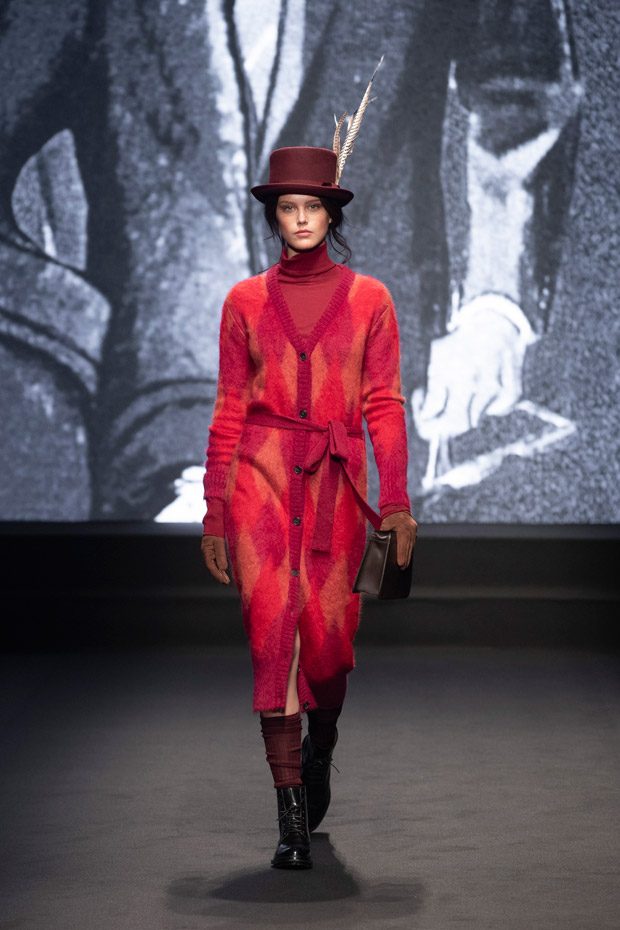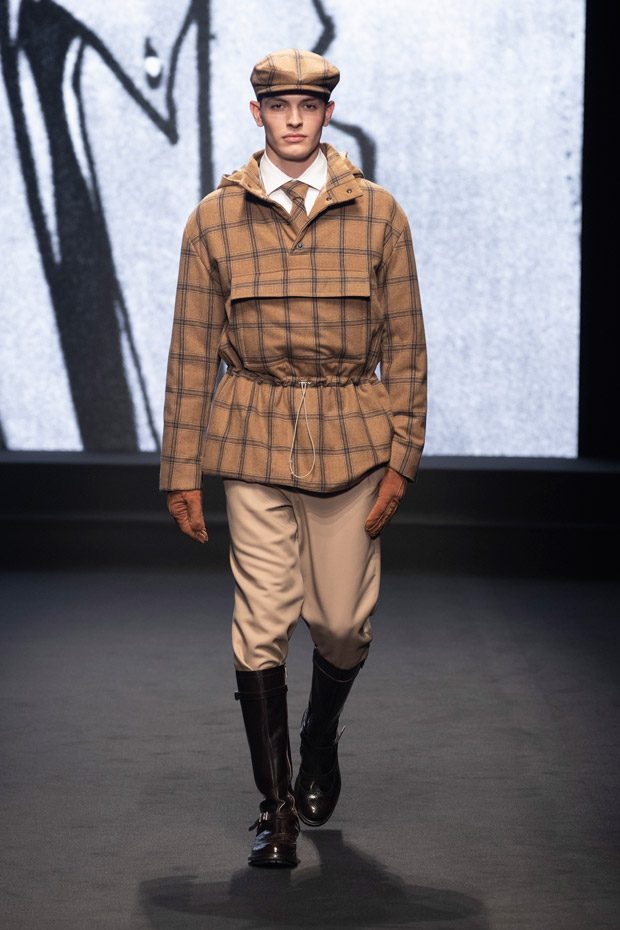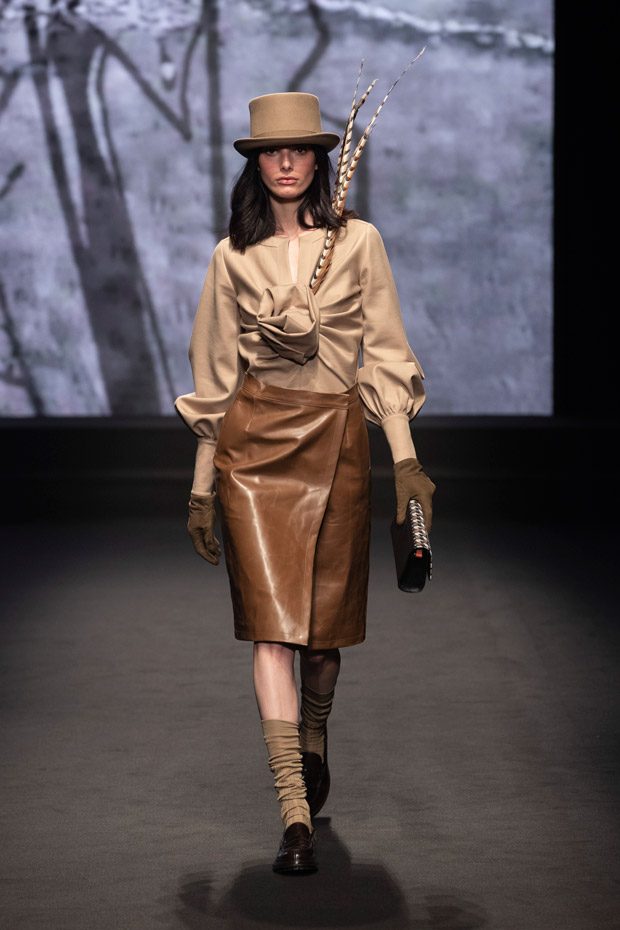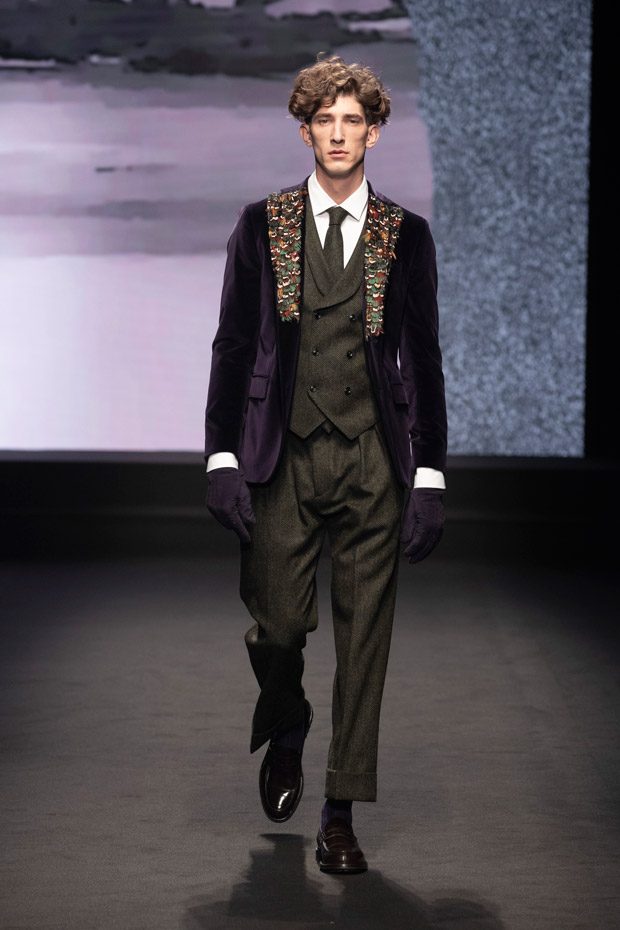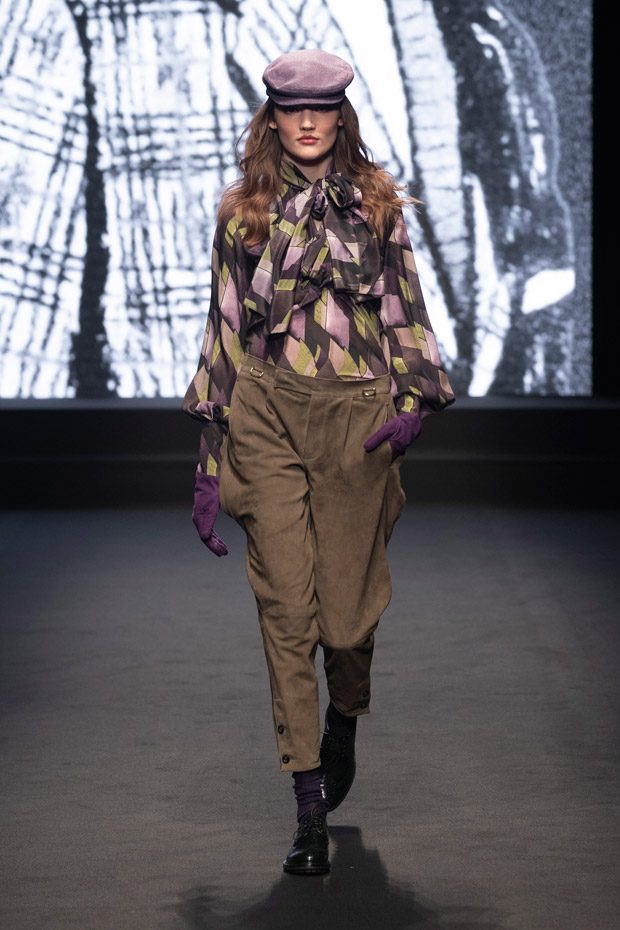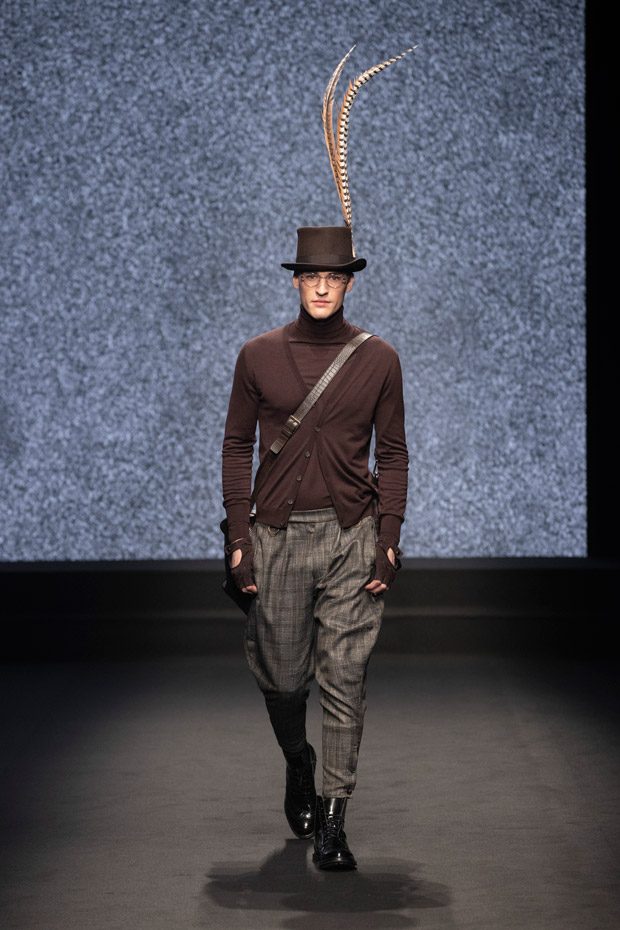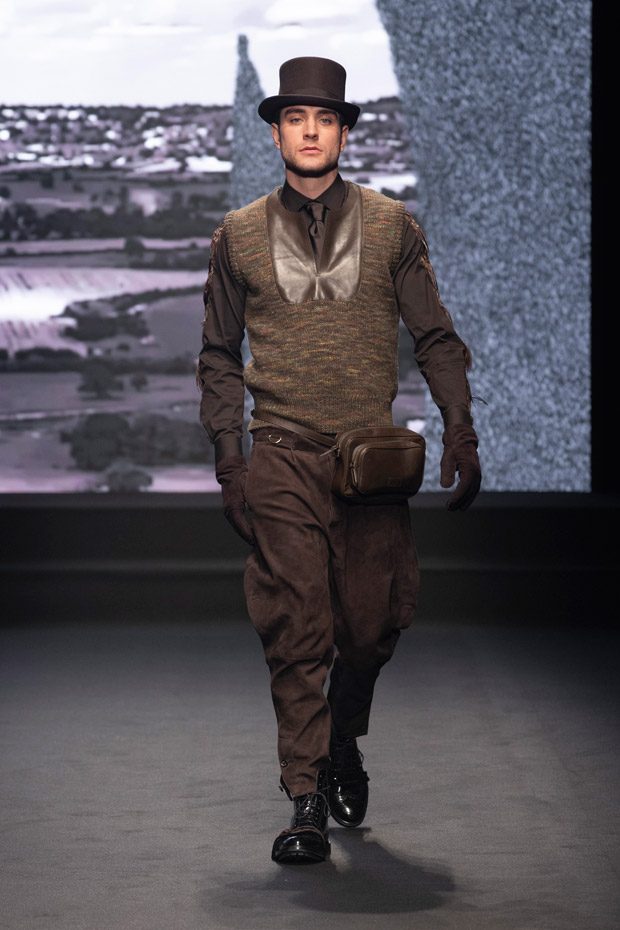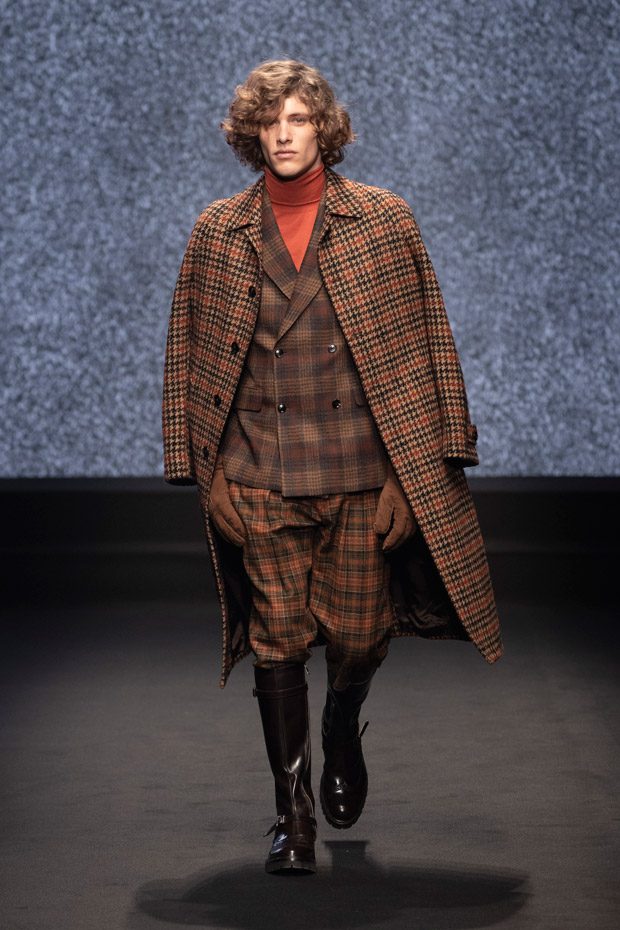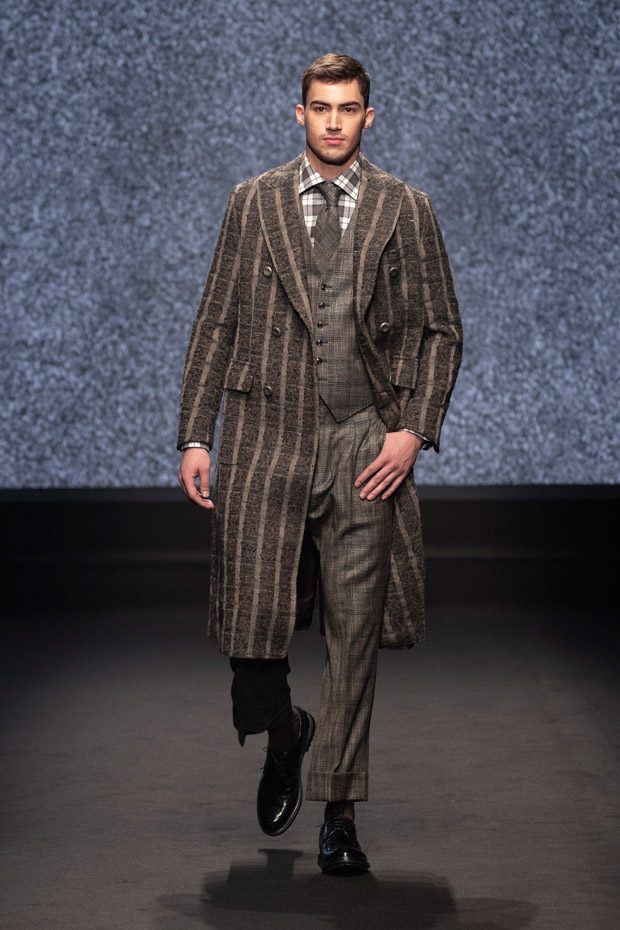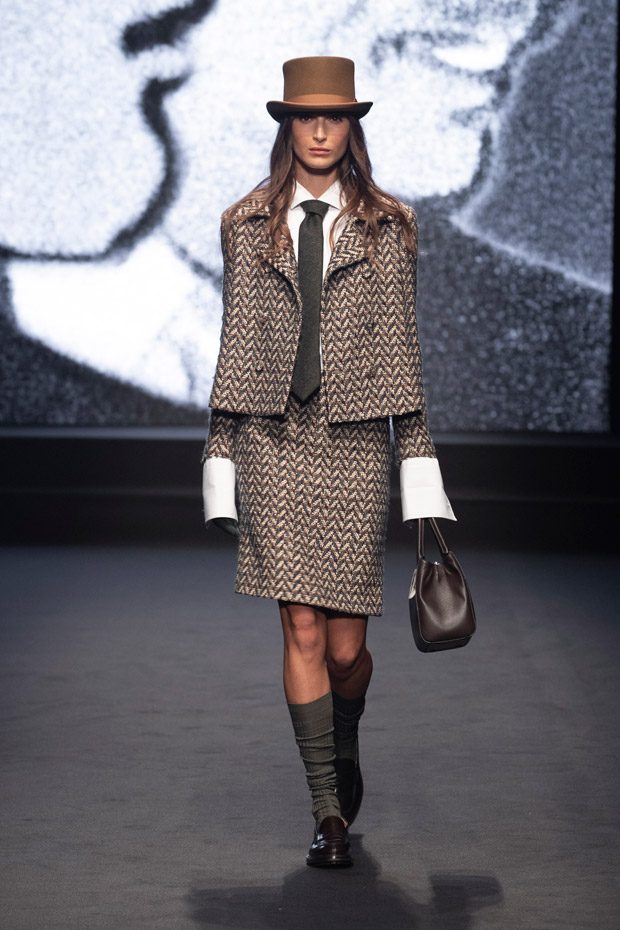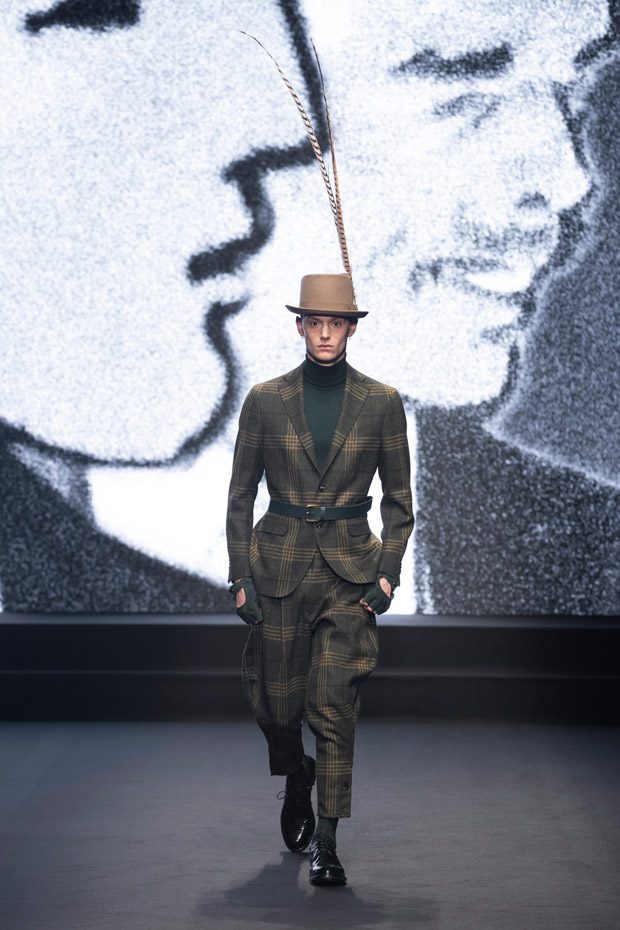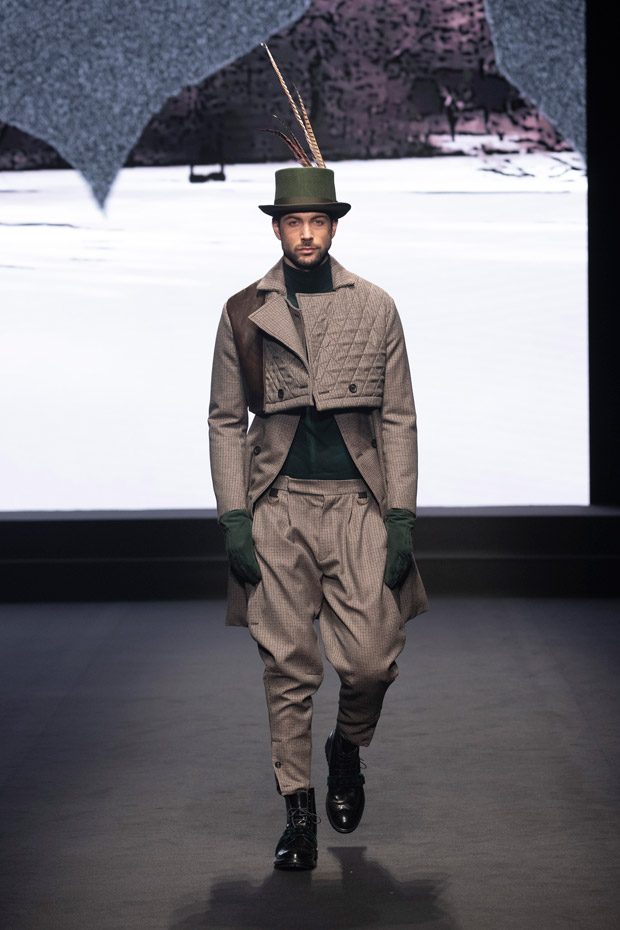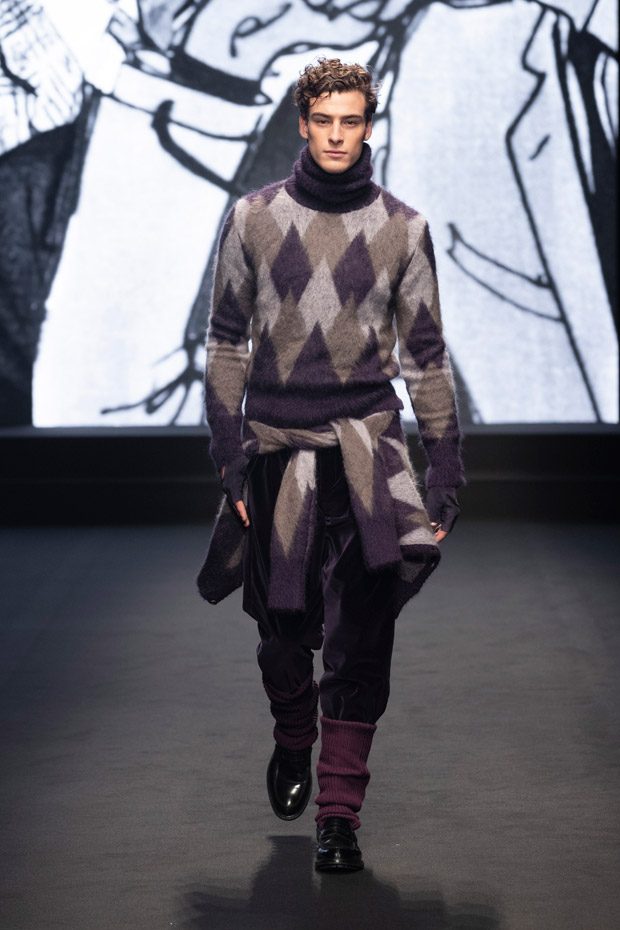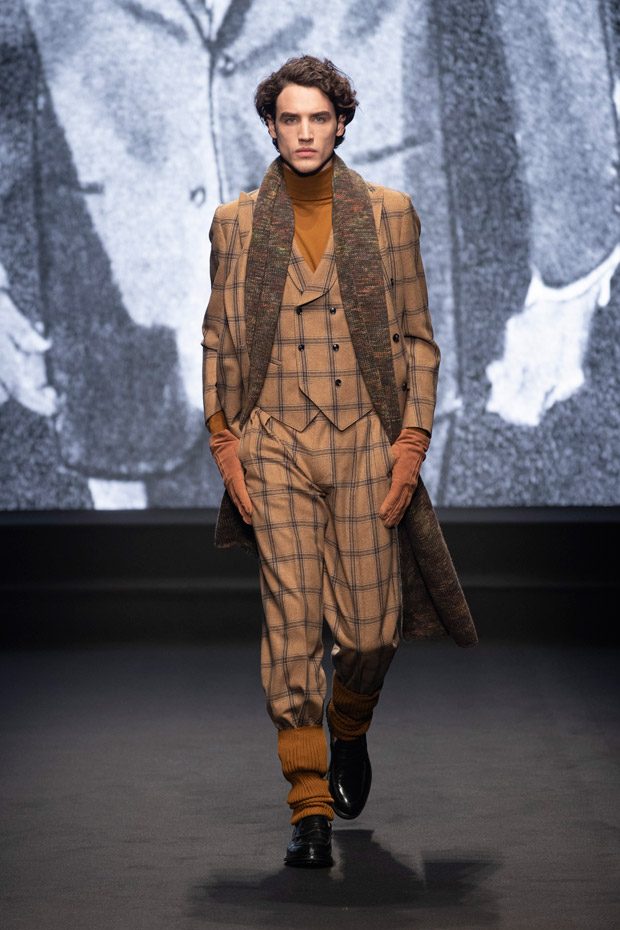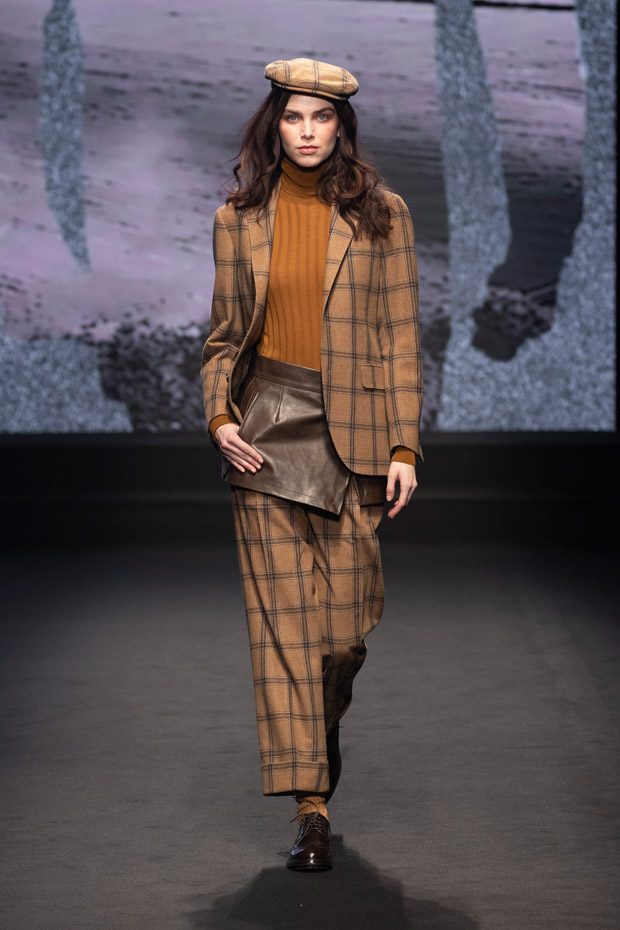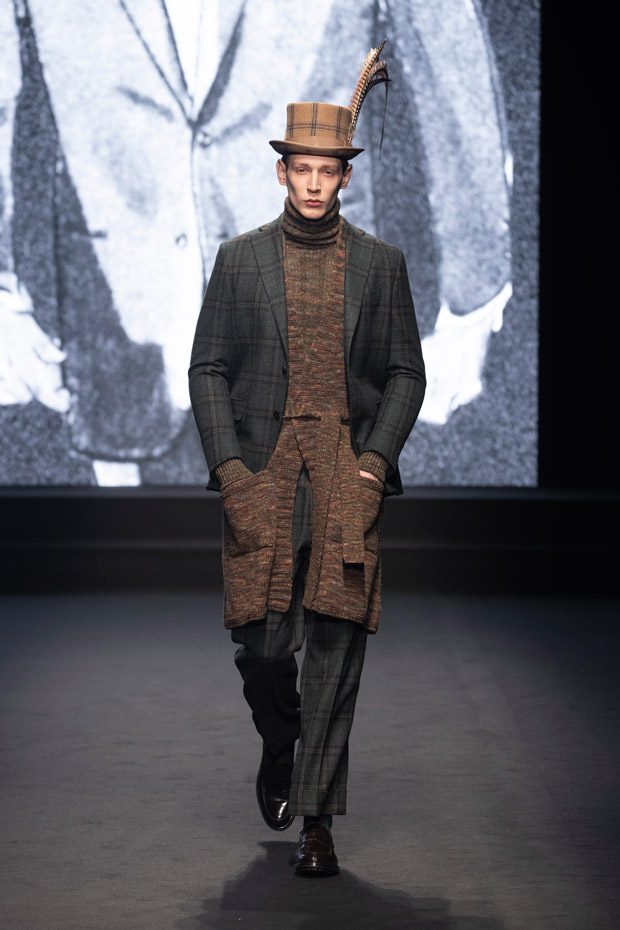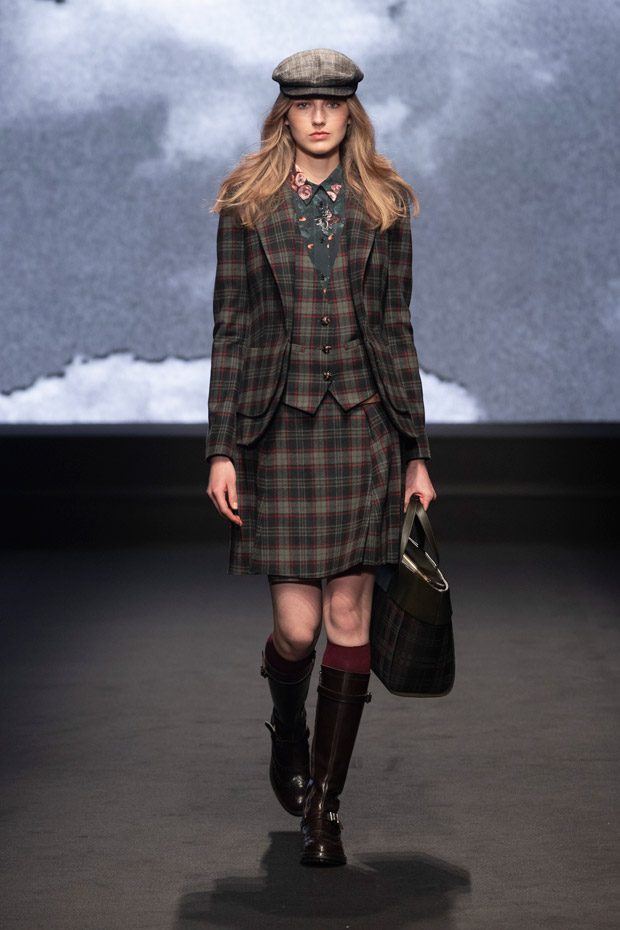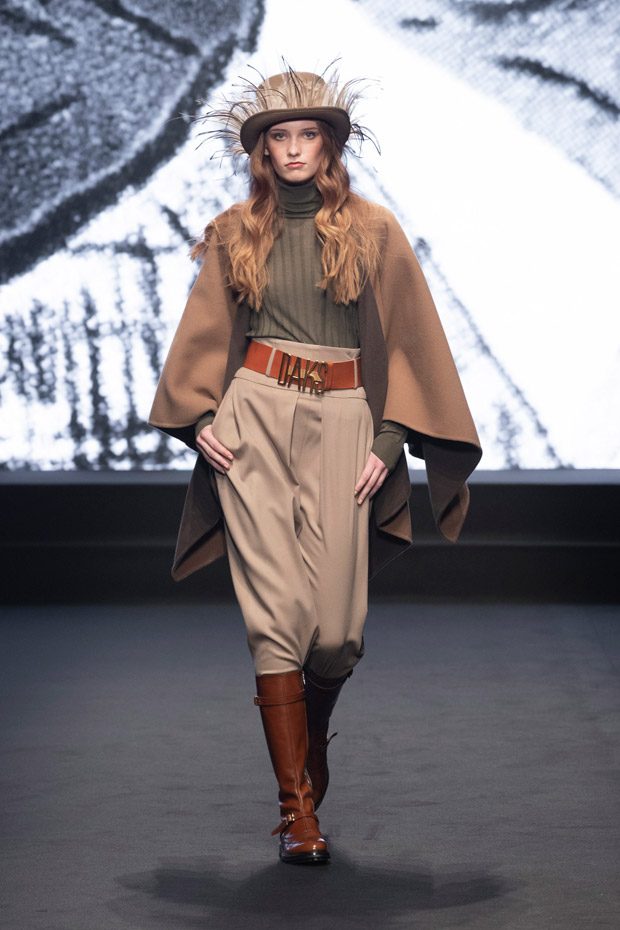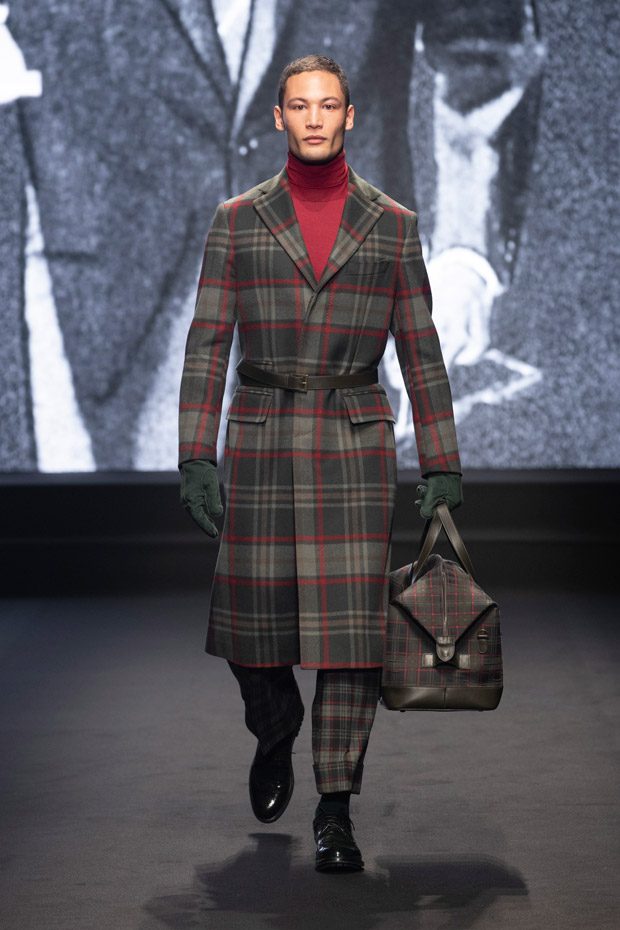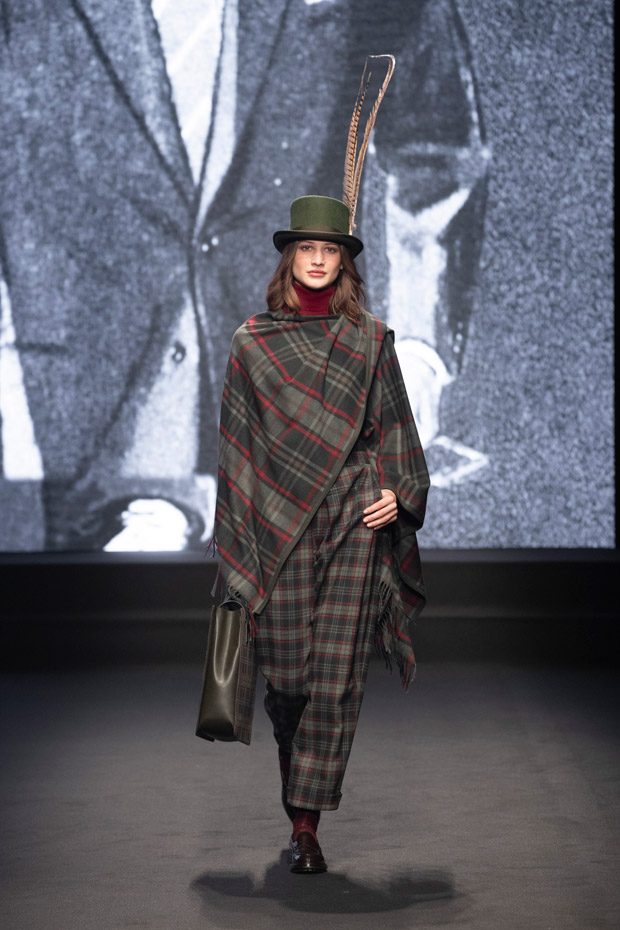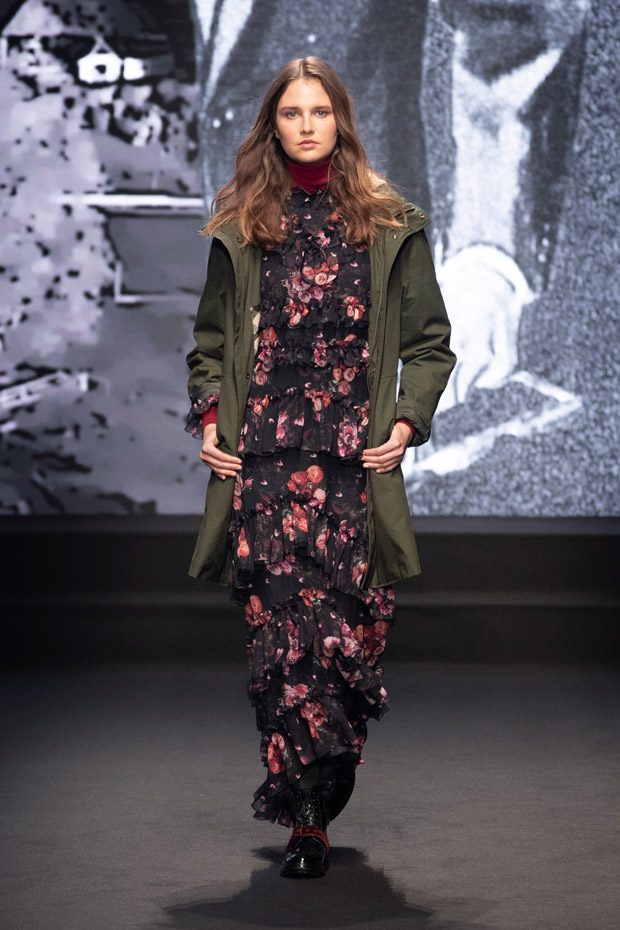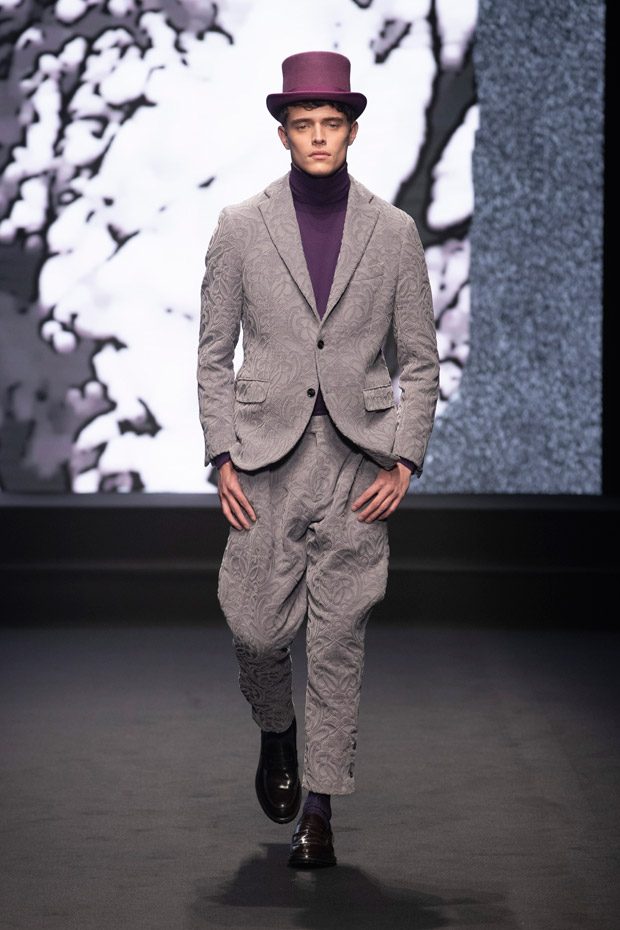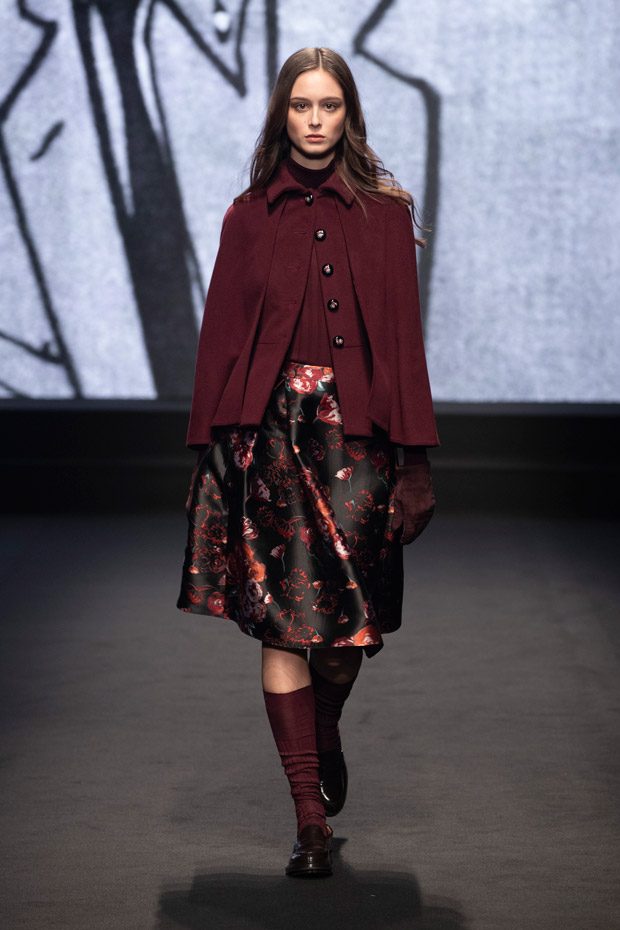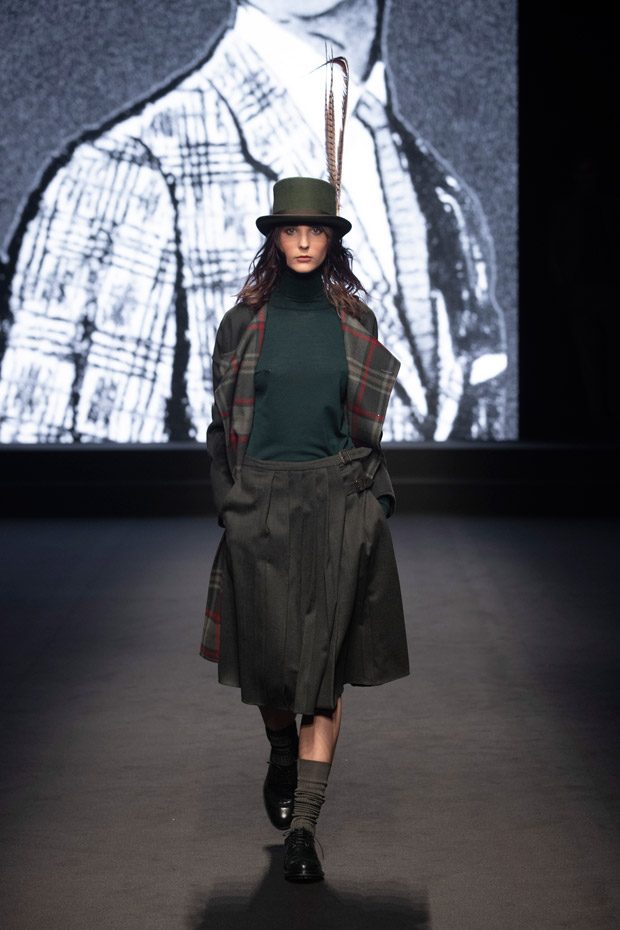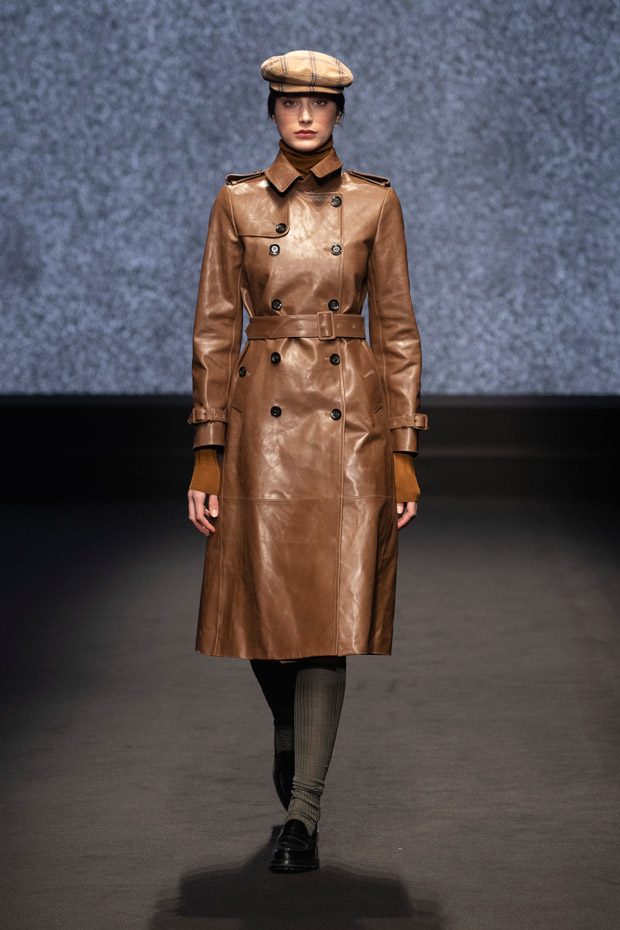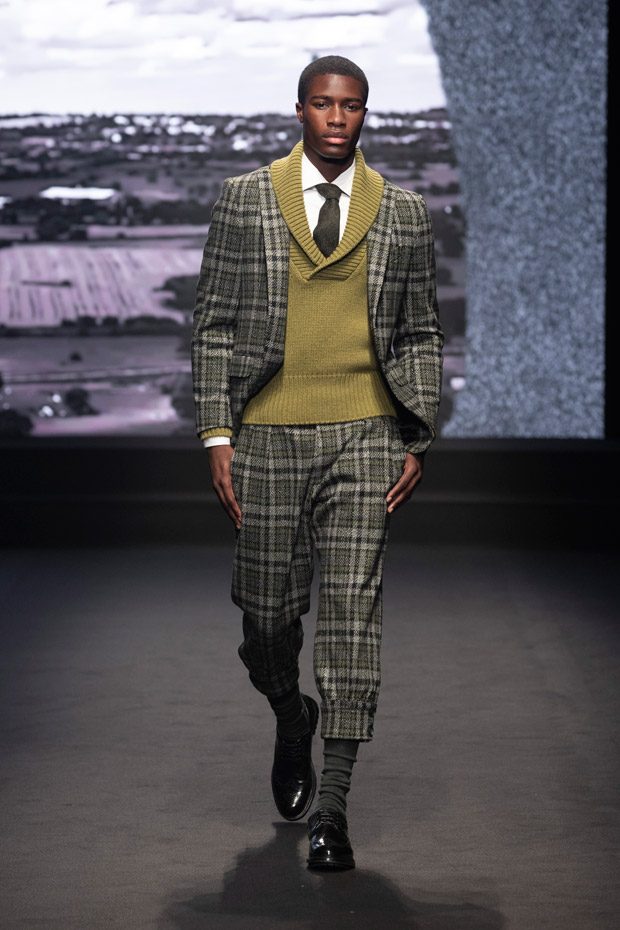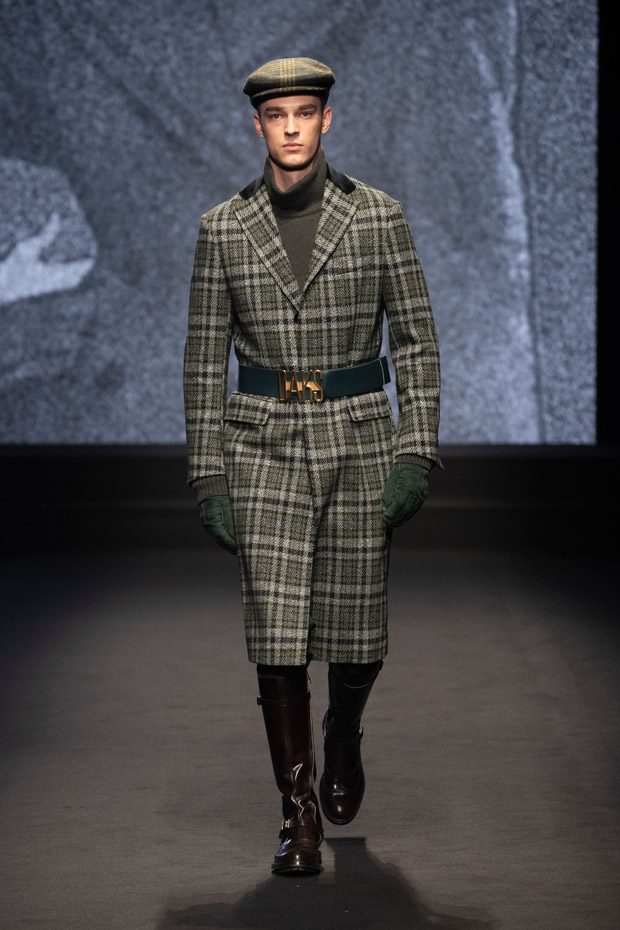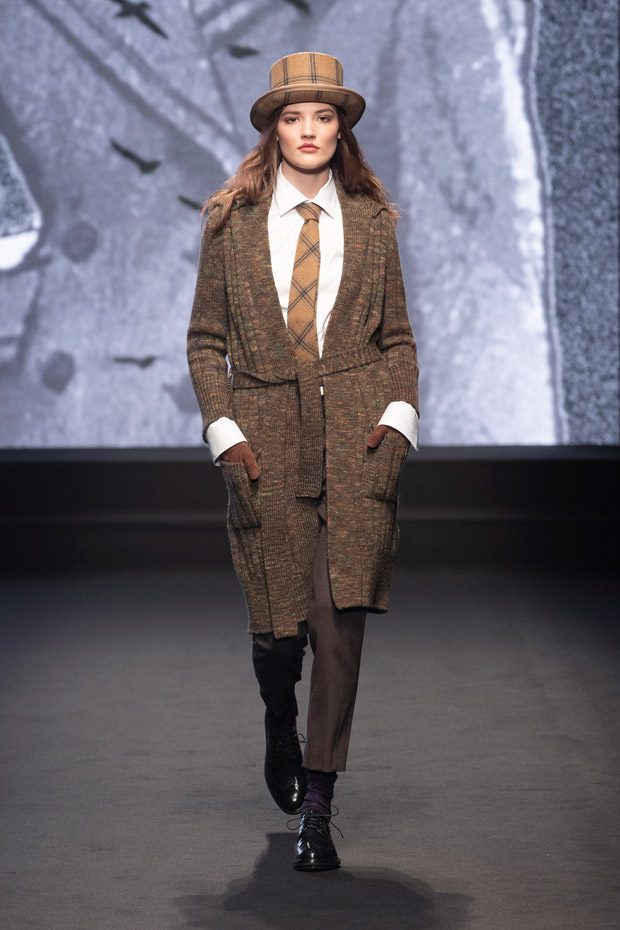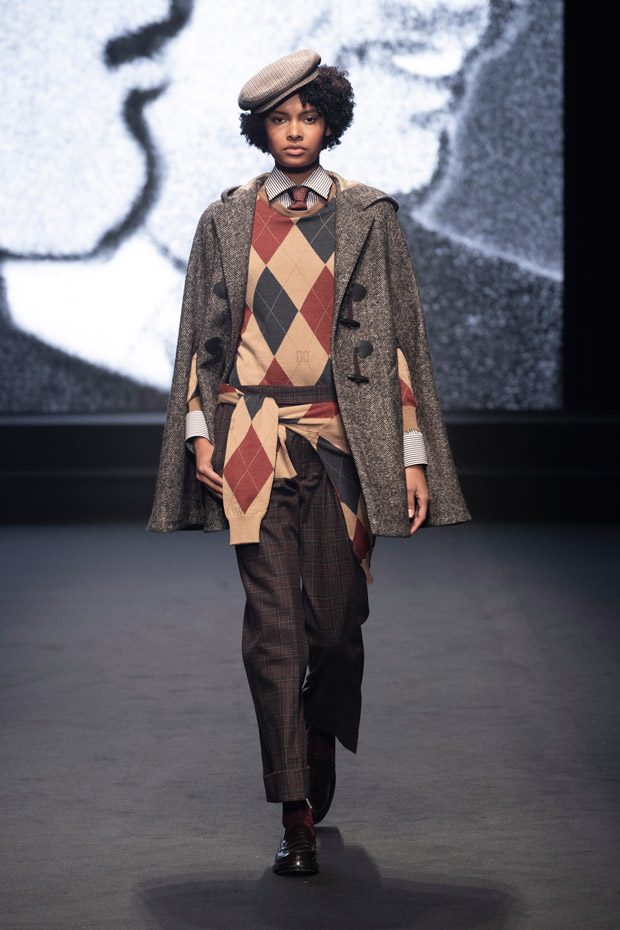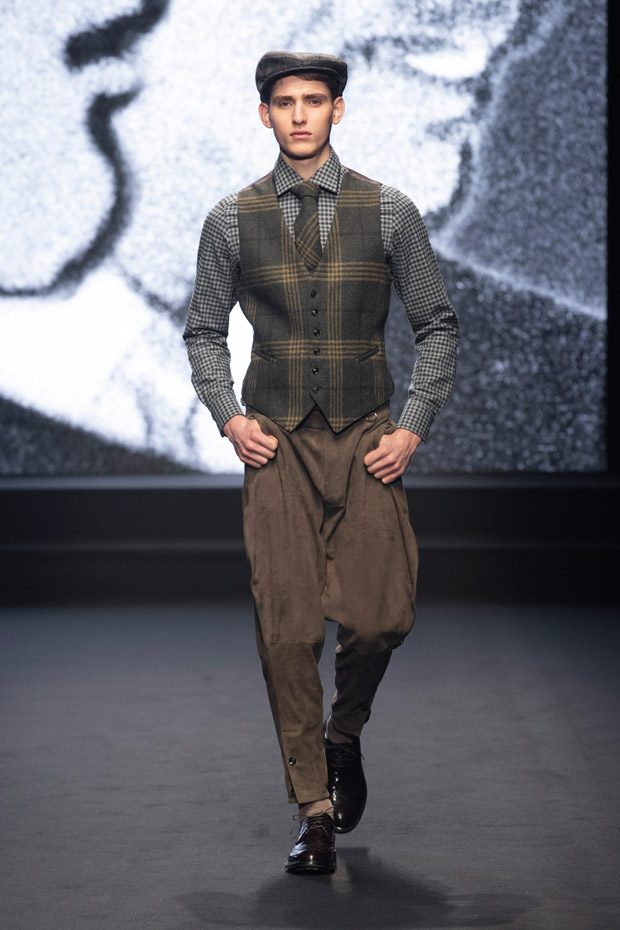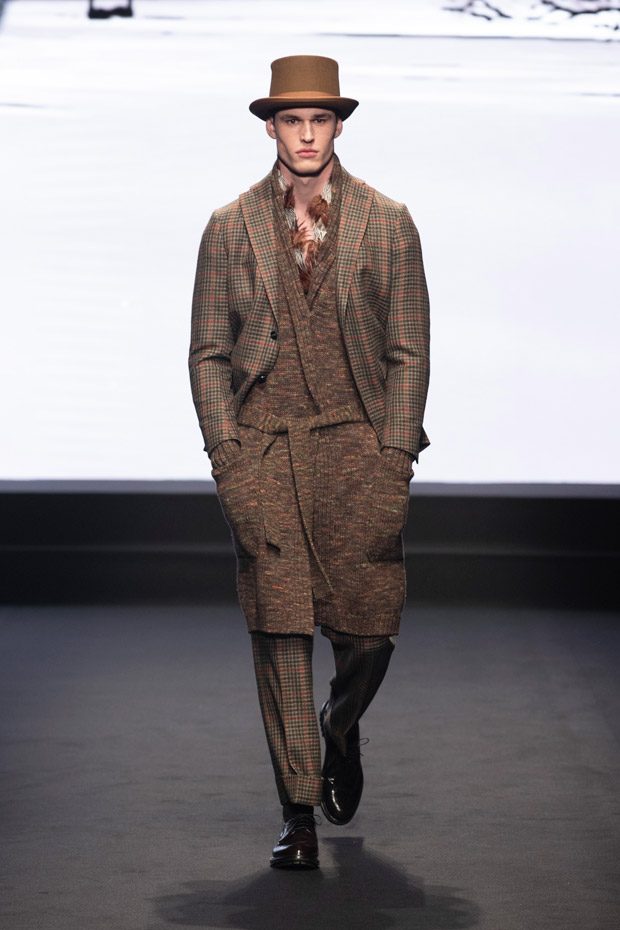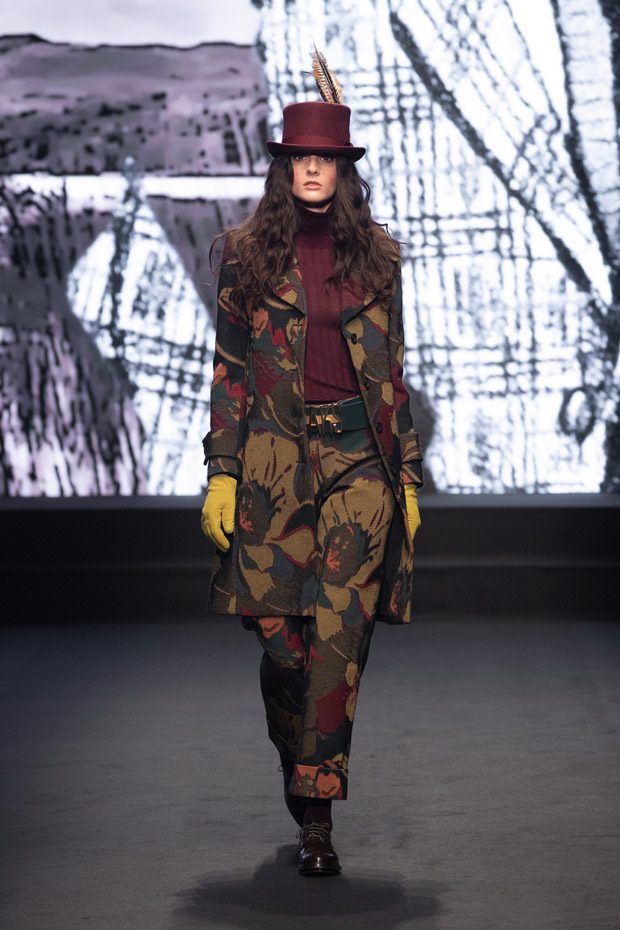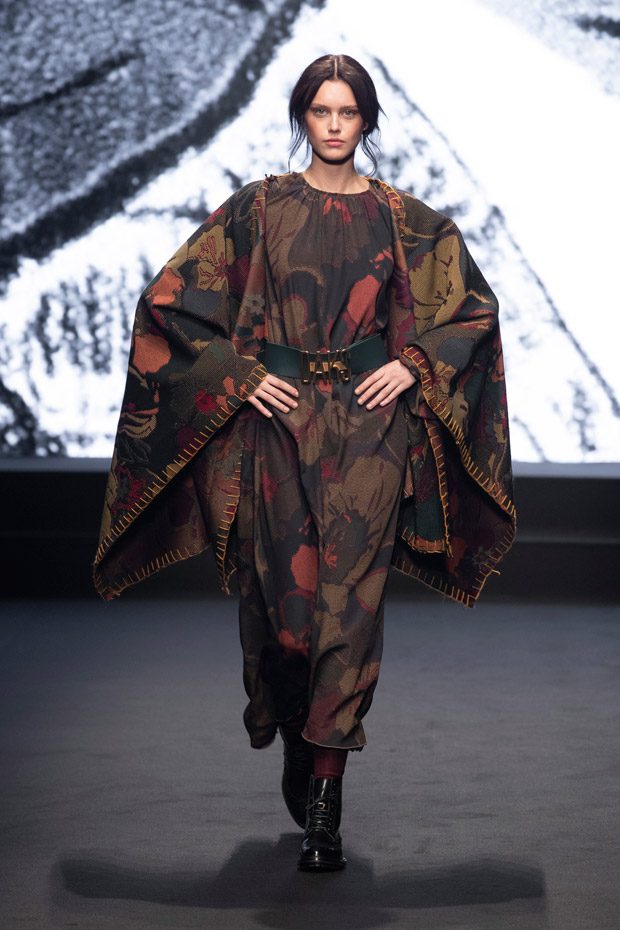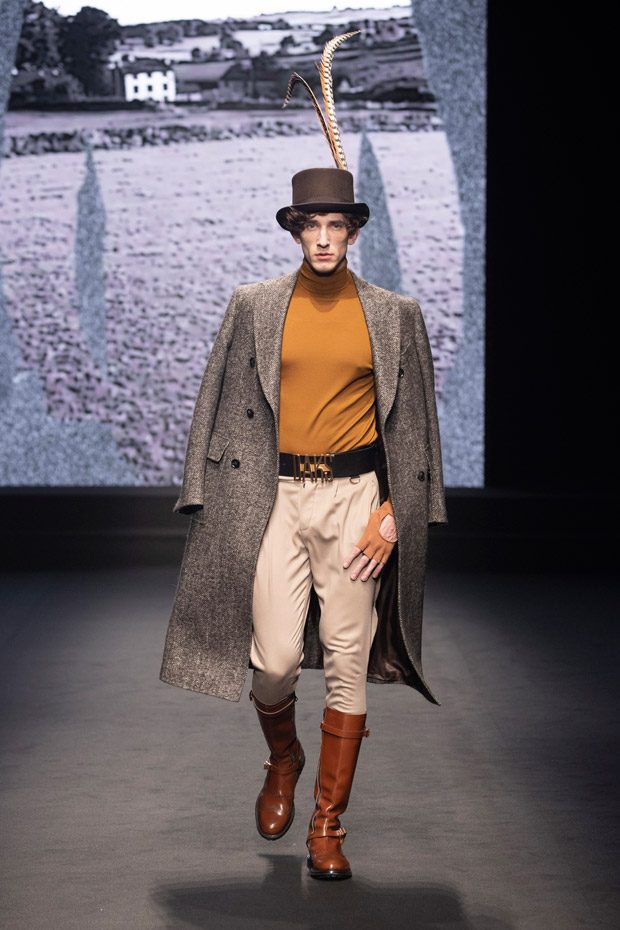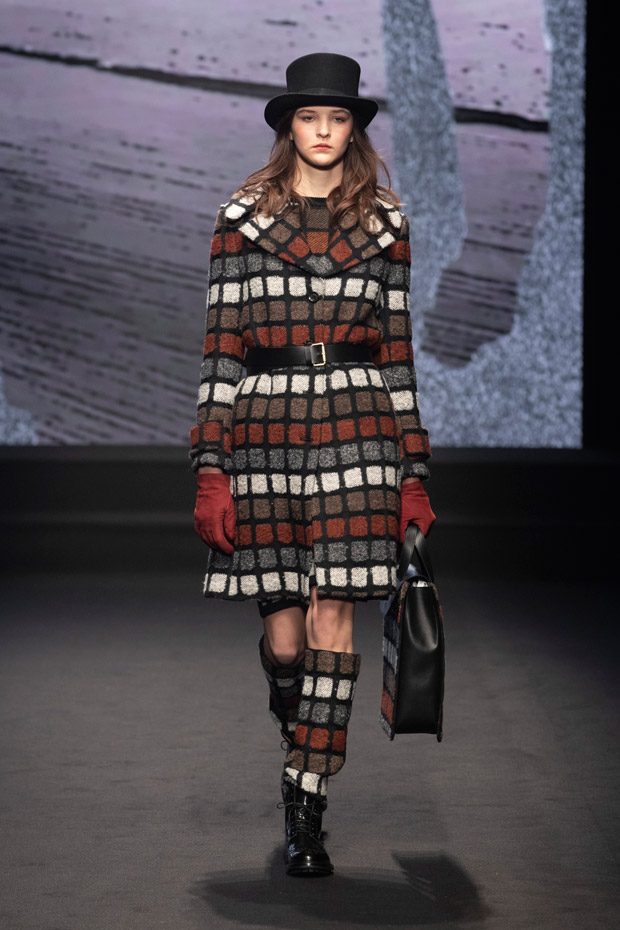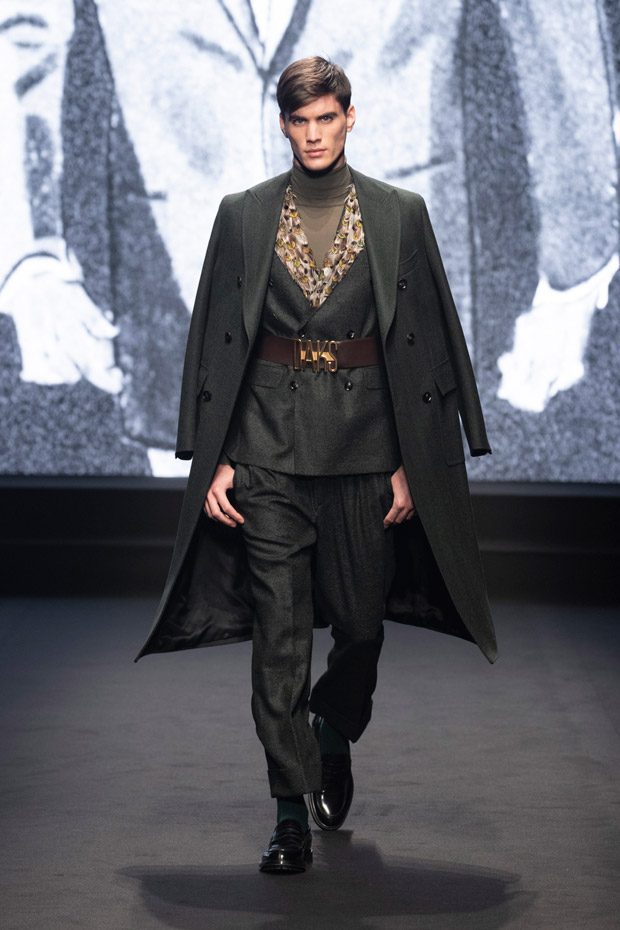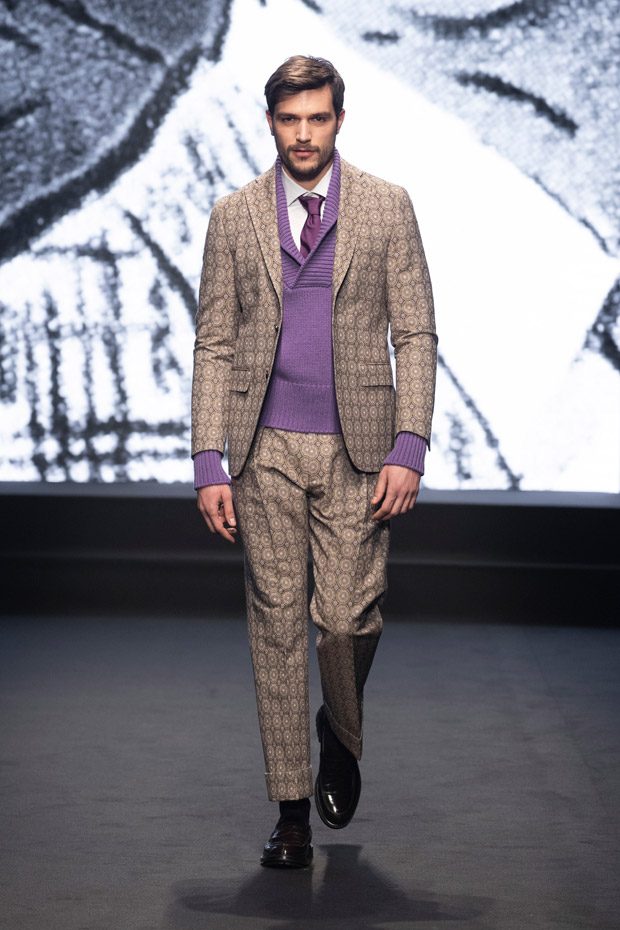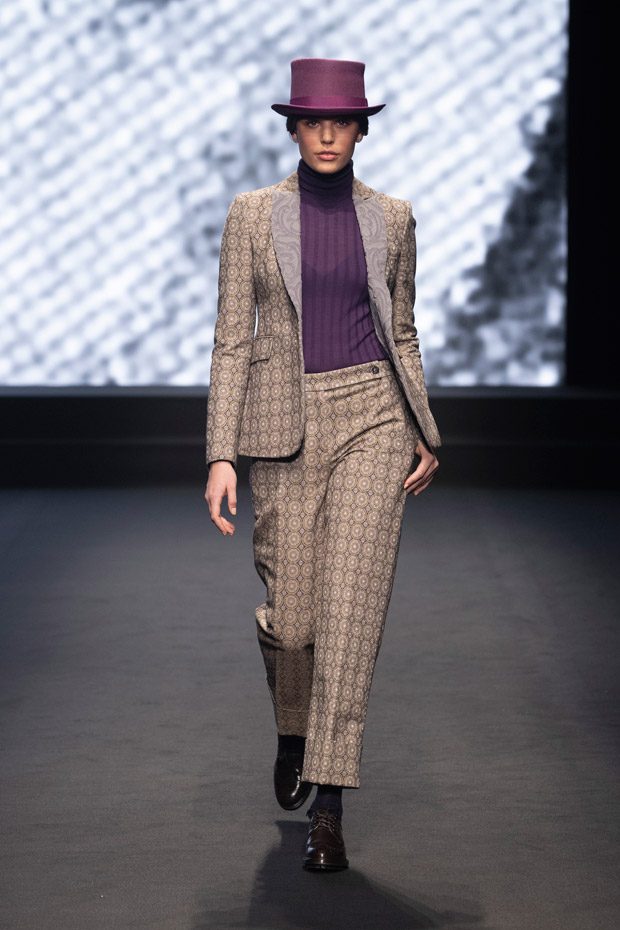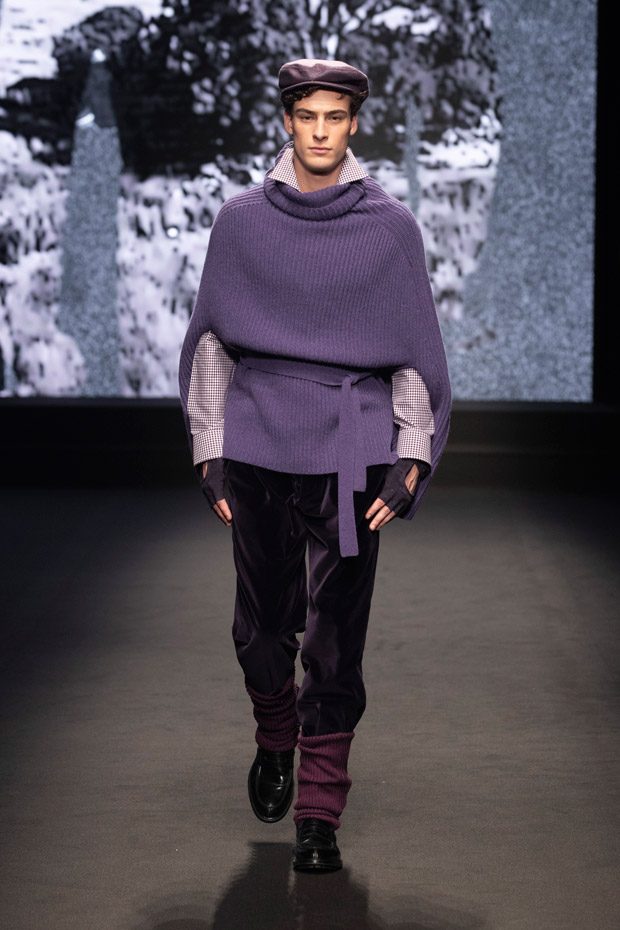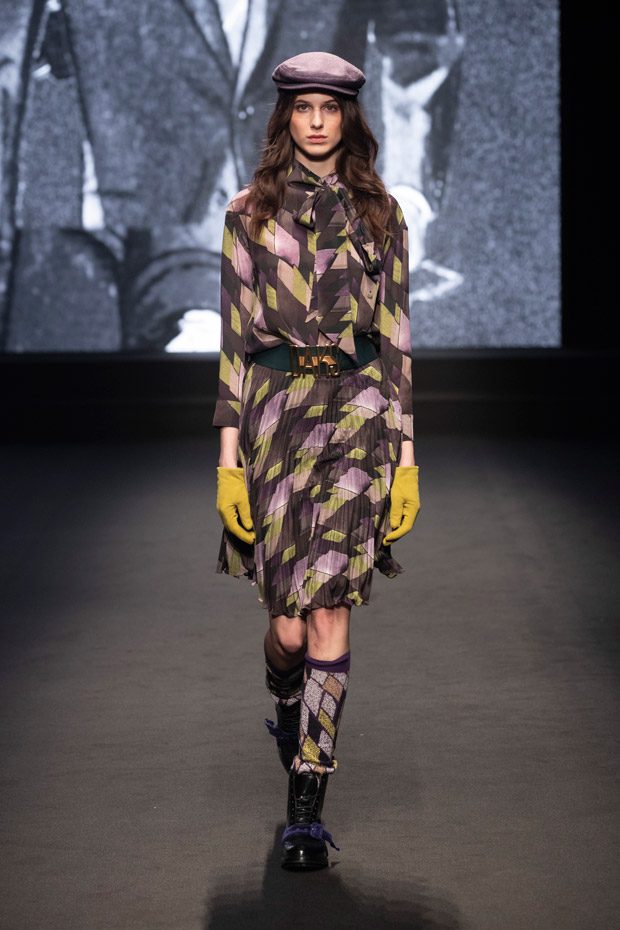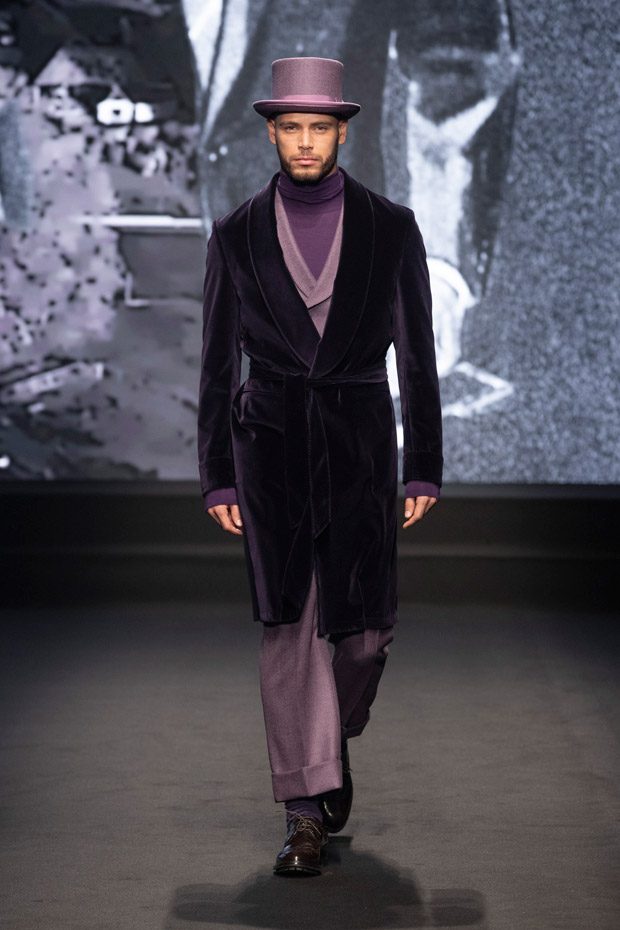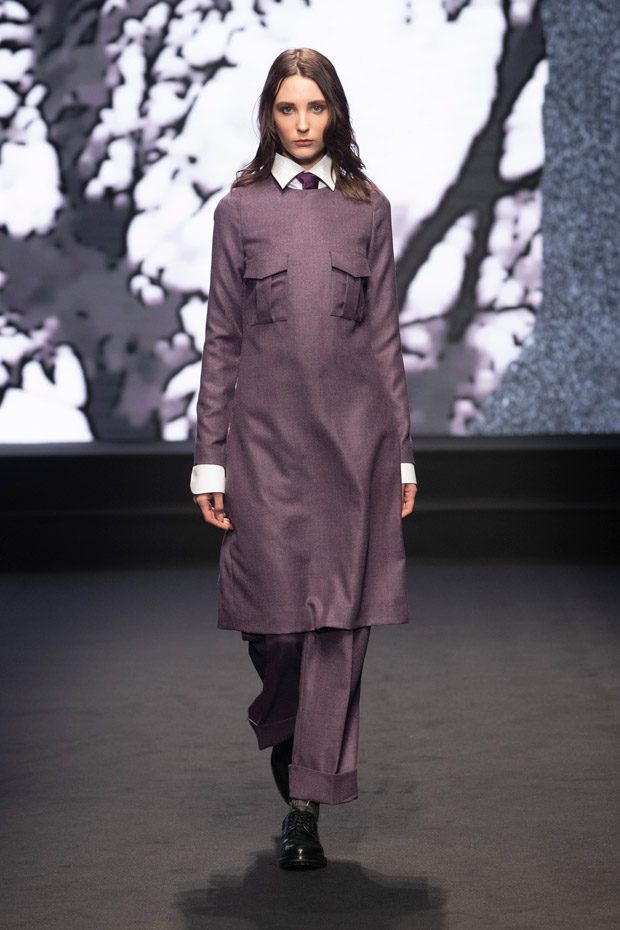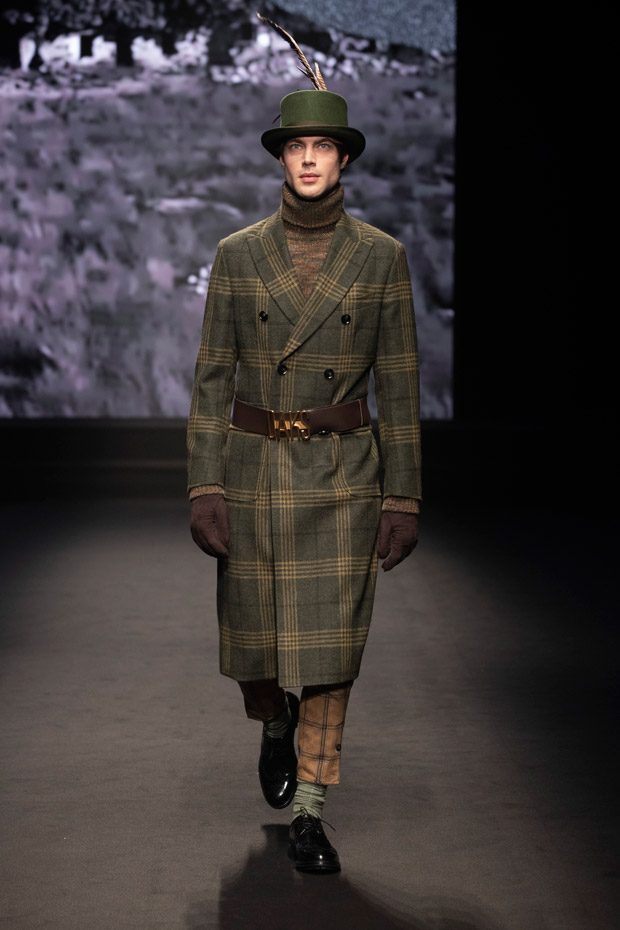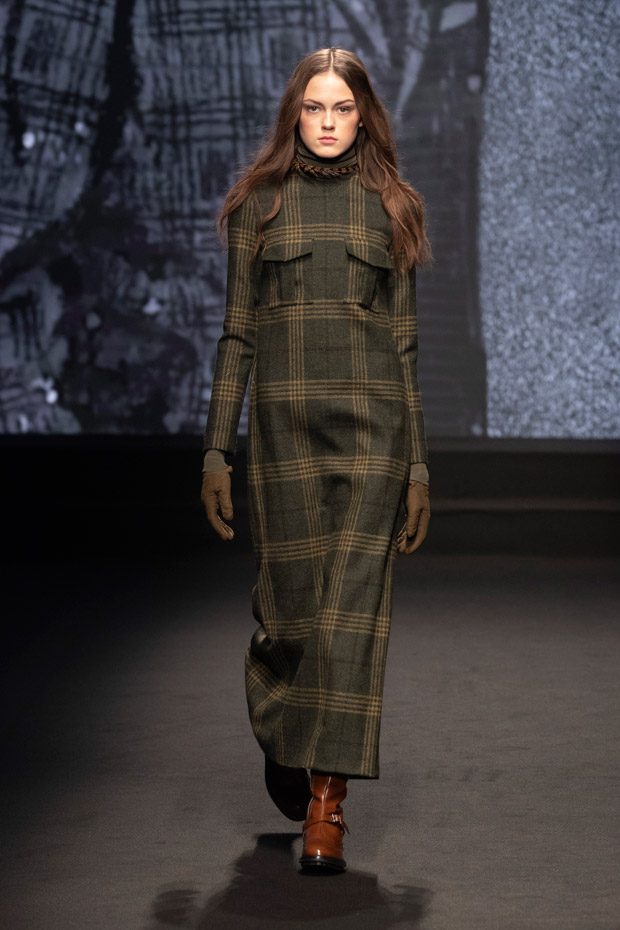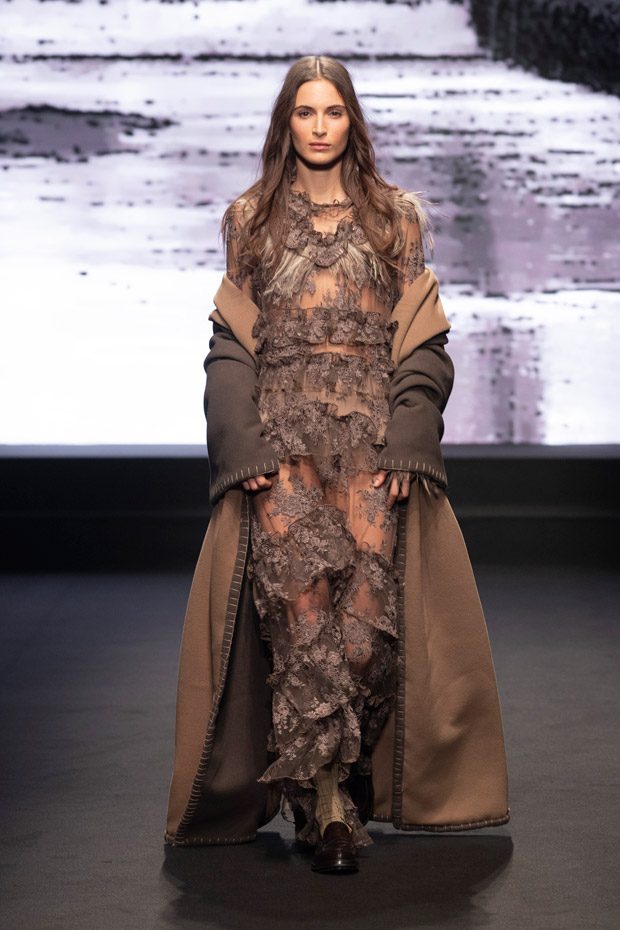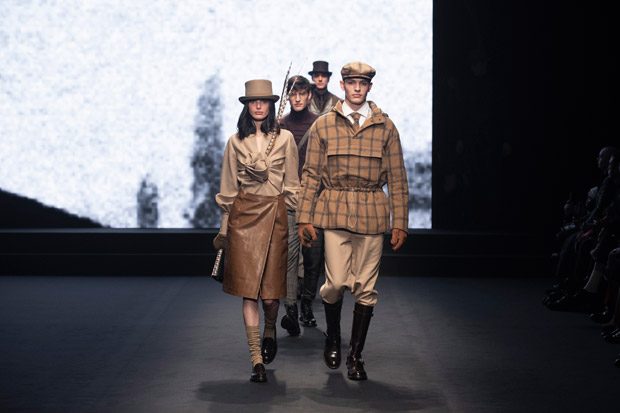 We love hearing from you, connect with us on Twitter, Instagram and Facebook.