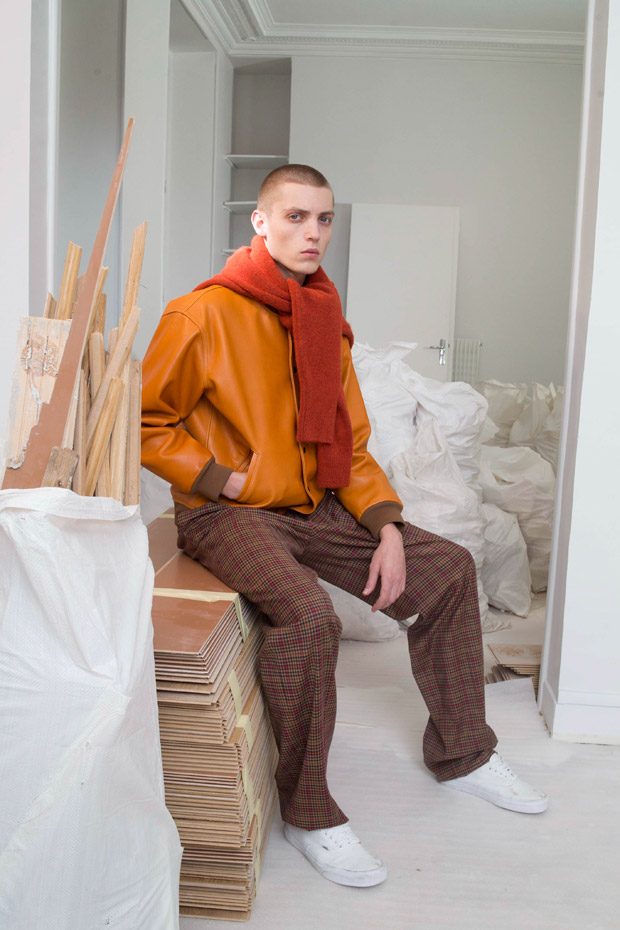 Discover Editions M.R's Fall Winter 2019.20 collection, that features fewer pieces created with the highest of standards, exploring today's French style, presented during the recently finished Paris Fashion Week.
"A simple question echoes throughout this collection: what is French style today? This isn't about haute couture or fine wines, but rather, the reality of the everyday. When I was studying philosophy in Montreal, I remember that I was always being asked to bring this book or that perfume back from Paris. Paris is now available to the world (and vice versa) in a way that it wasn't then. And as long as everyone isn't saying the same thing… Why not?
So, here's what you'll find in this collection: a nostalgia-free act of reappropriation, a cultural legacy, dynamic style, a few features that touch on the traditional—at least, in terms of material—beautiful fall colors that evoke a blazing fireplace, other, more acidic hues, that might sting the eyes a bit. Dry Shetland knits, close to the skin. Generous sweaters in alpaca, wool and cashmere. Youthful energy combined with 80s accents, a fusion of their parents before and their idols now. Dressing gown coats. Lots of squares, a smattering of large stripes, shades of rust and green. All photographed against the backdrop of our office, now under construction: very white building site, bags of rubble all around."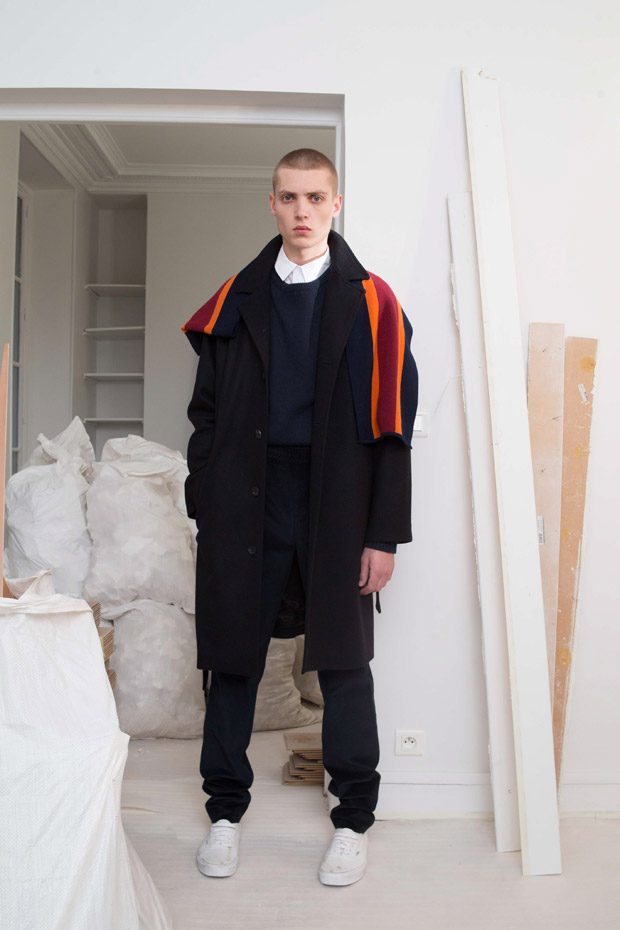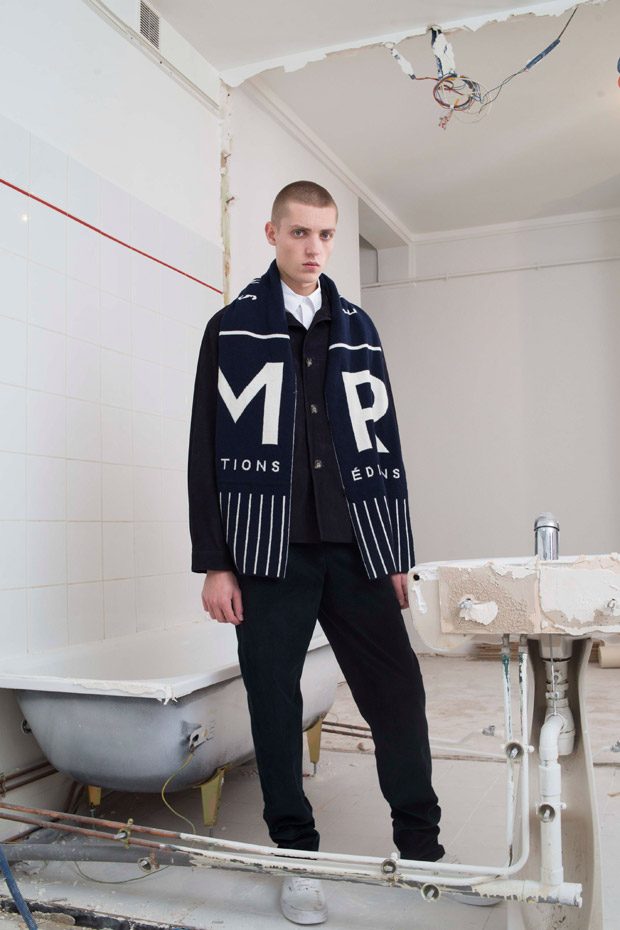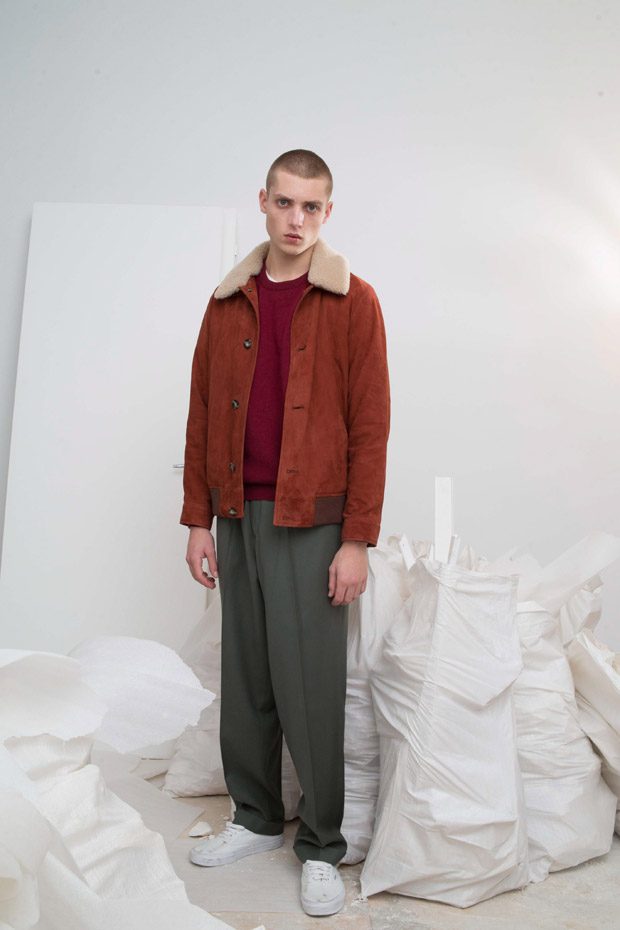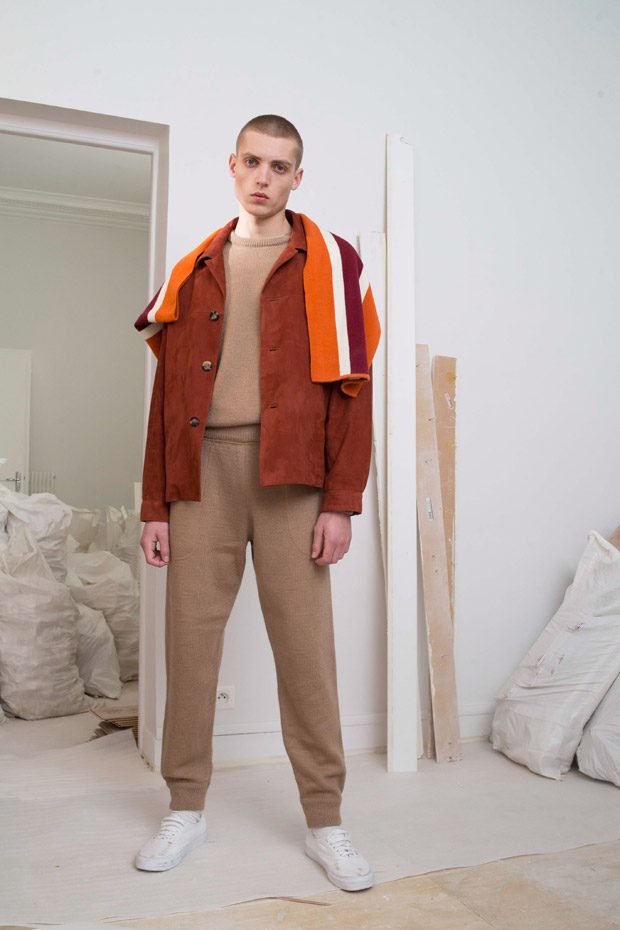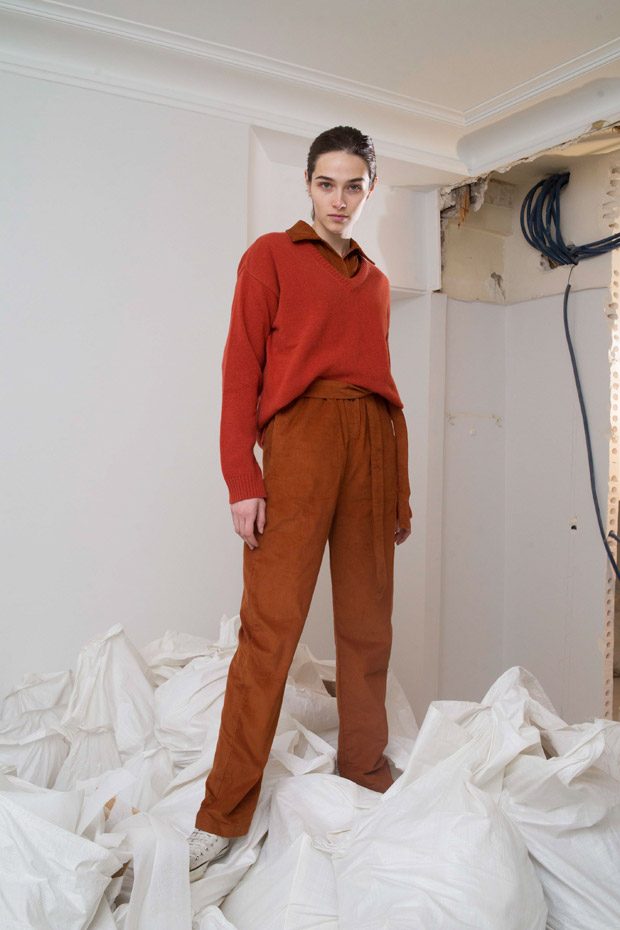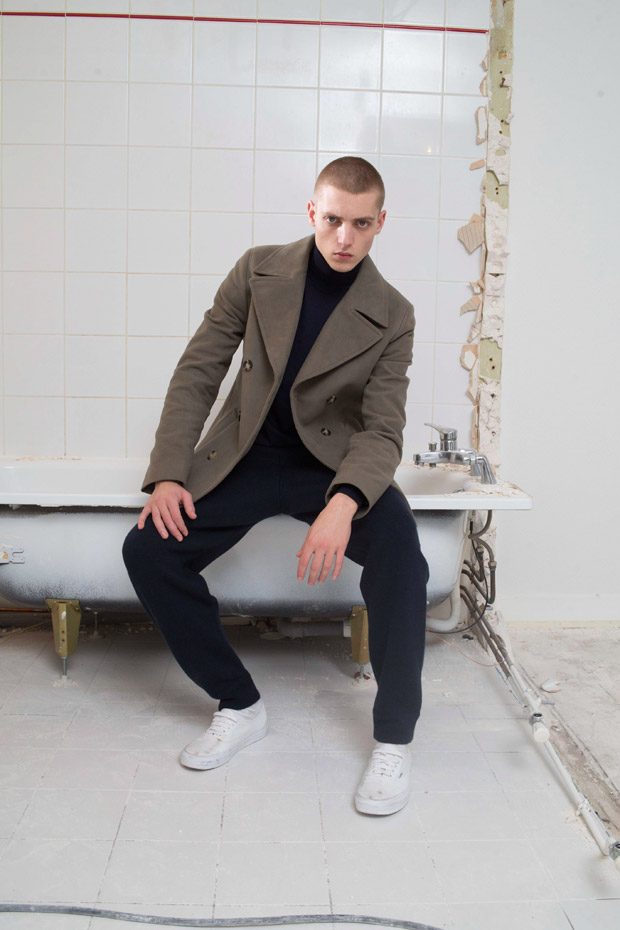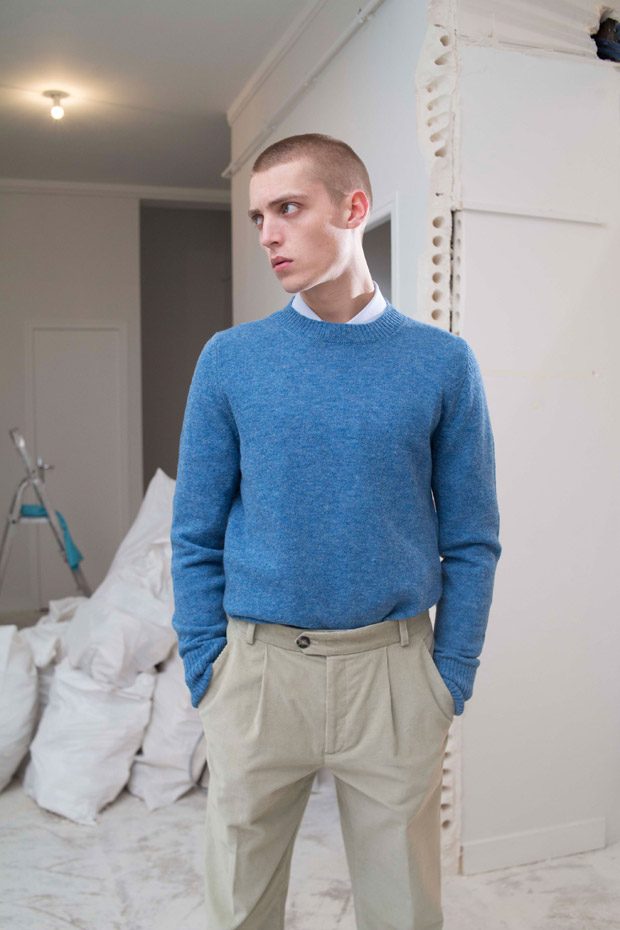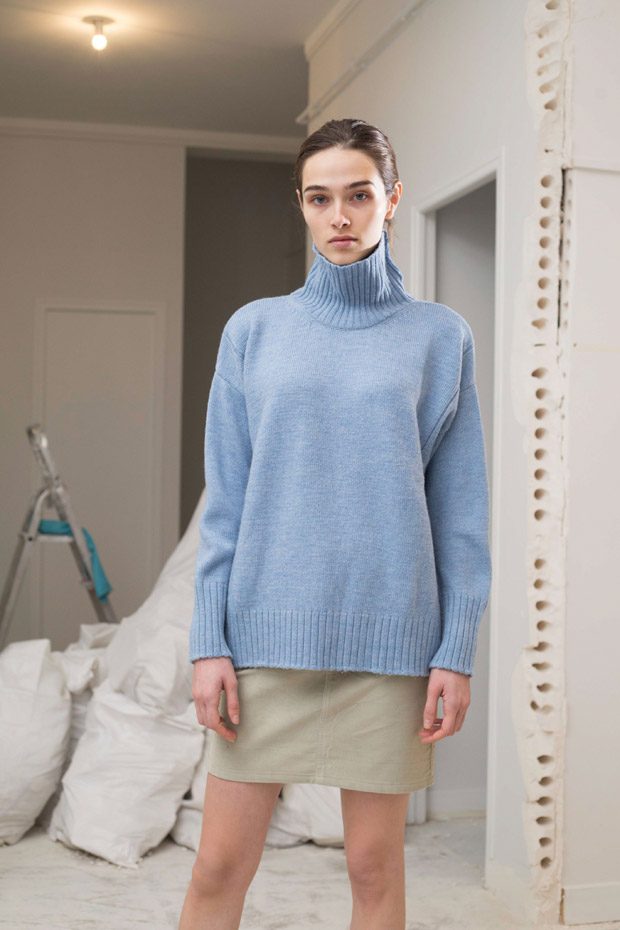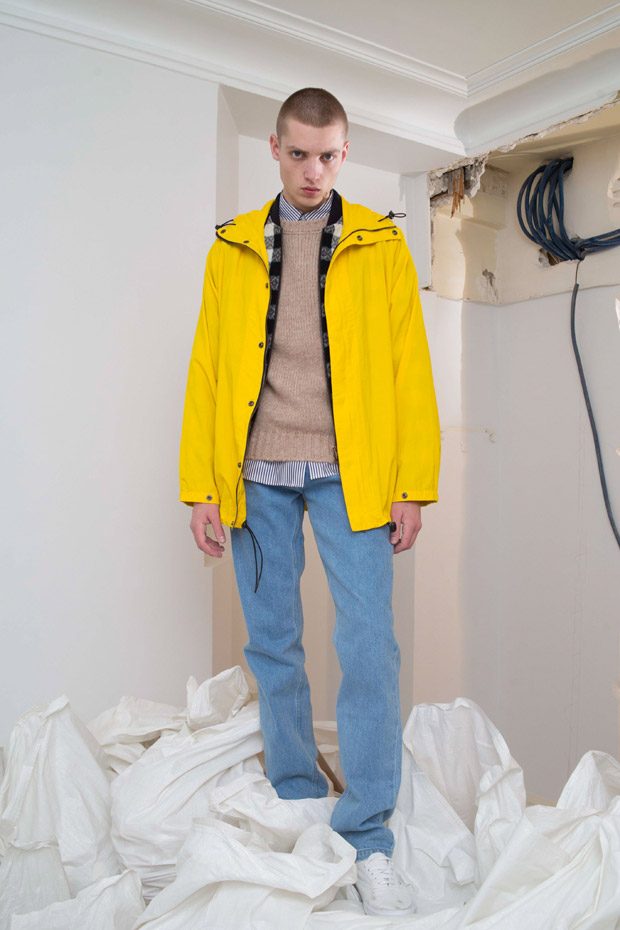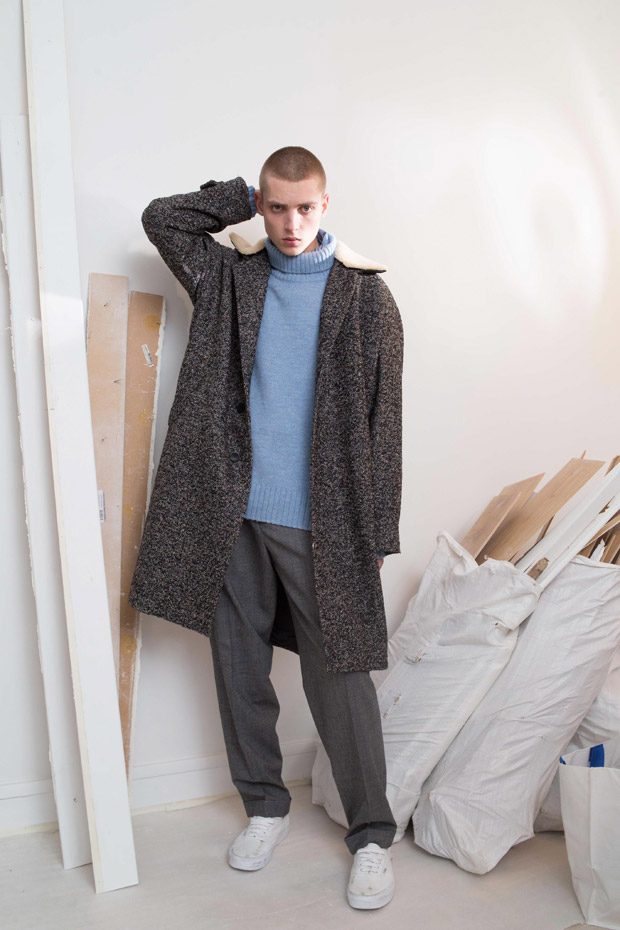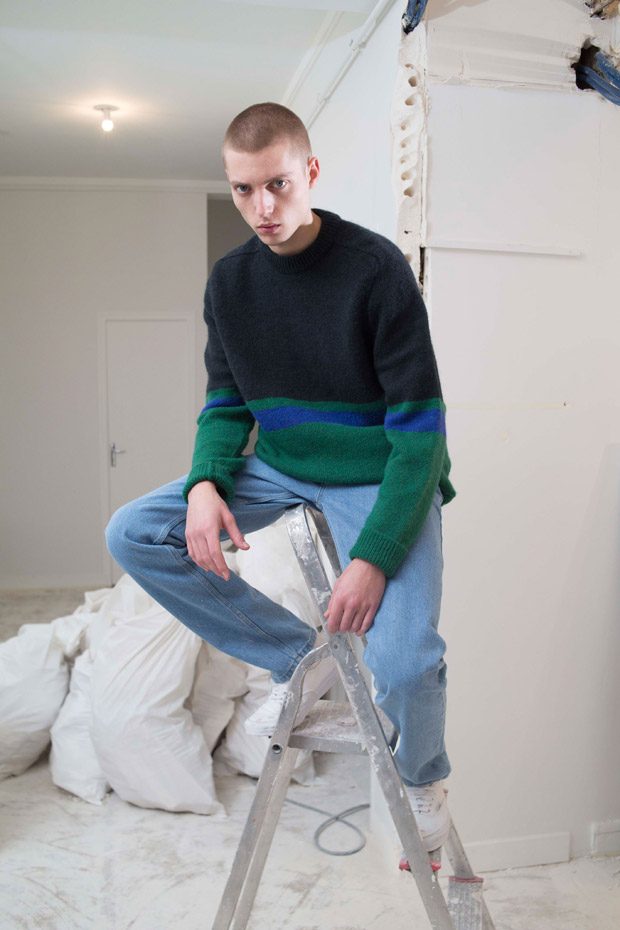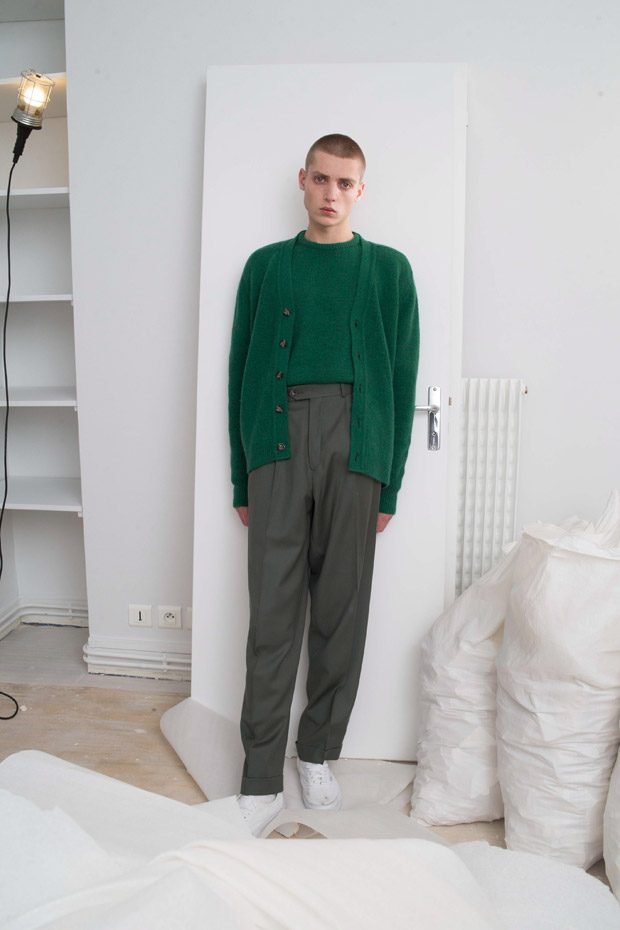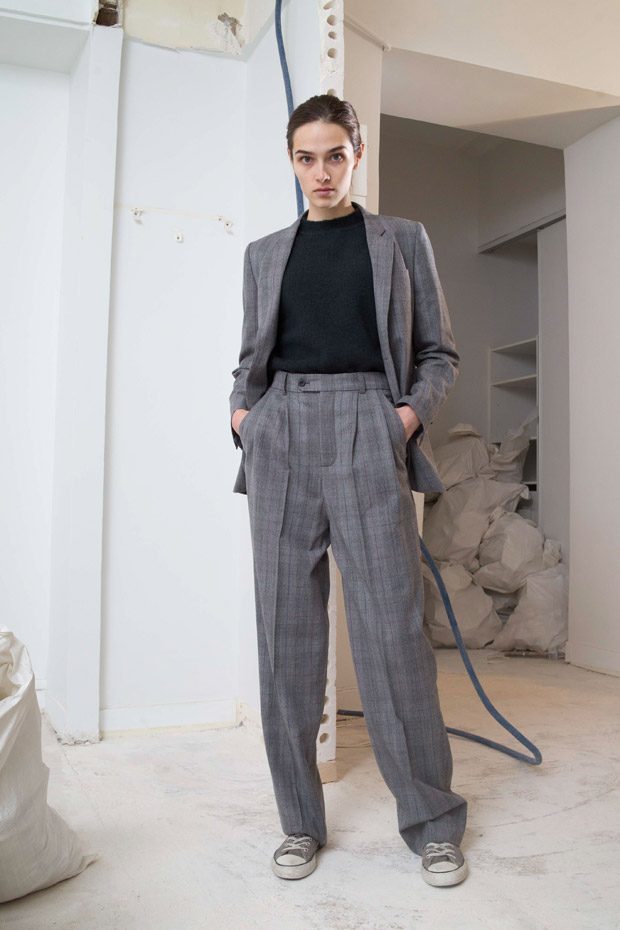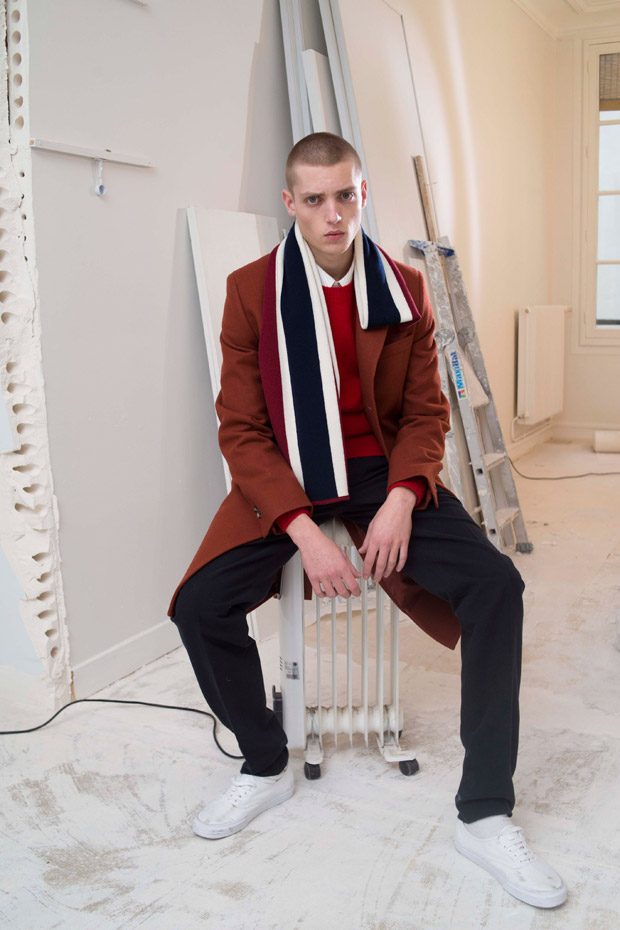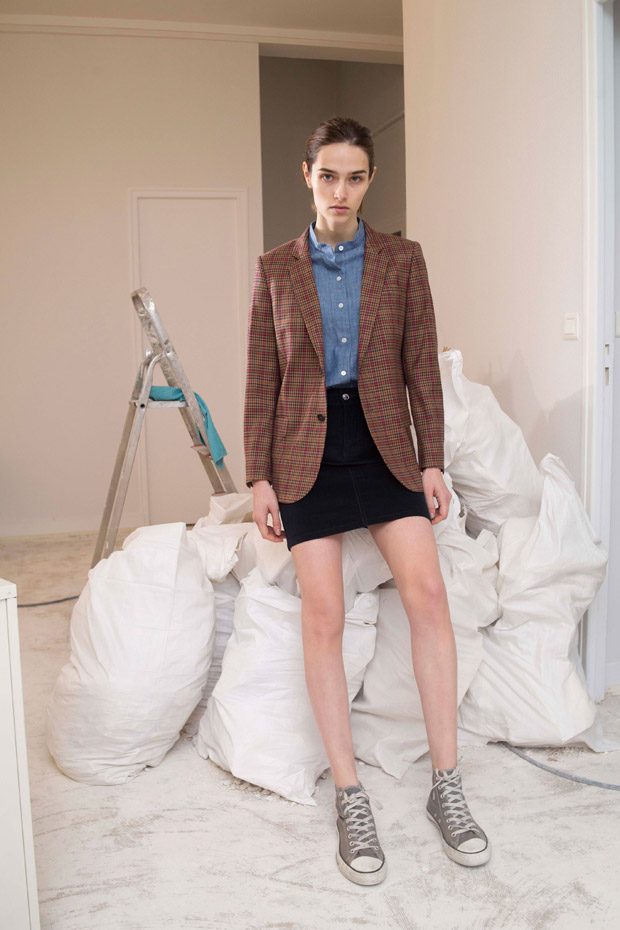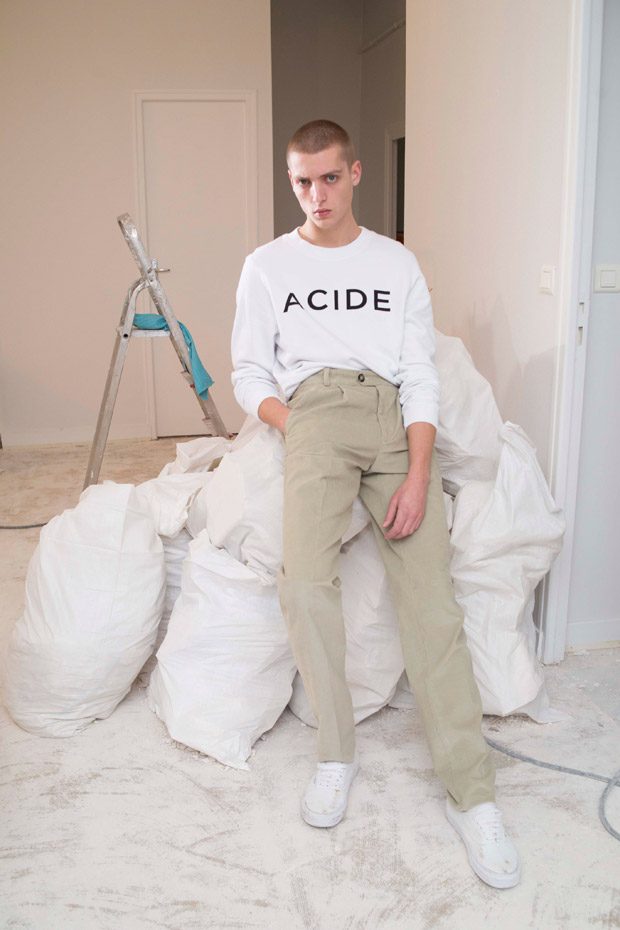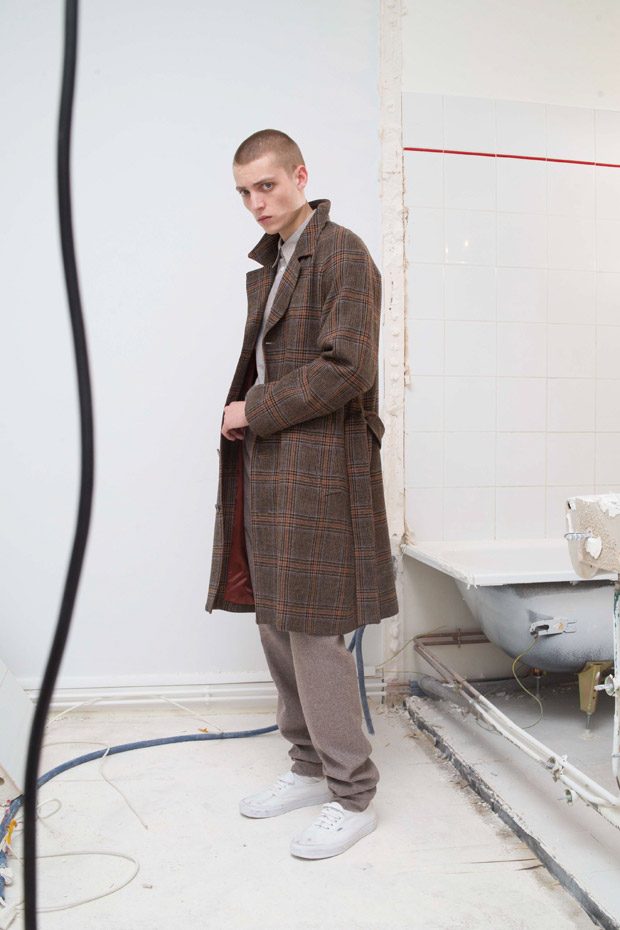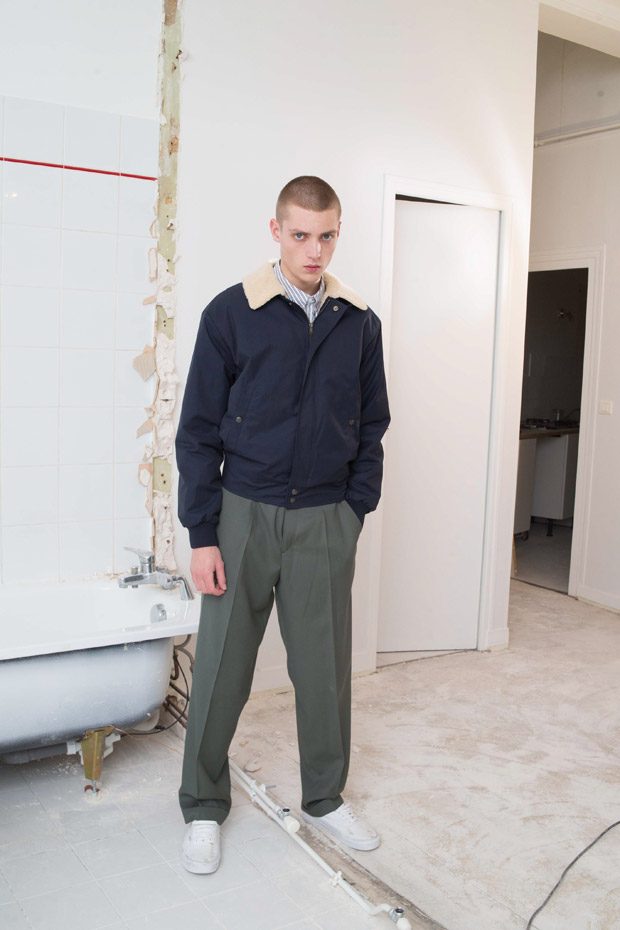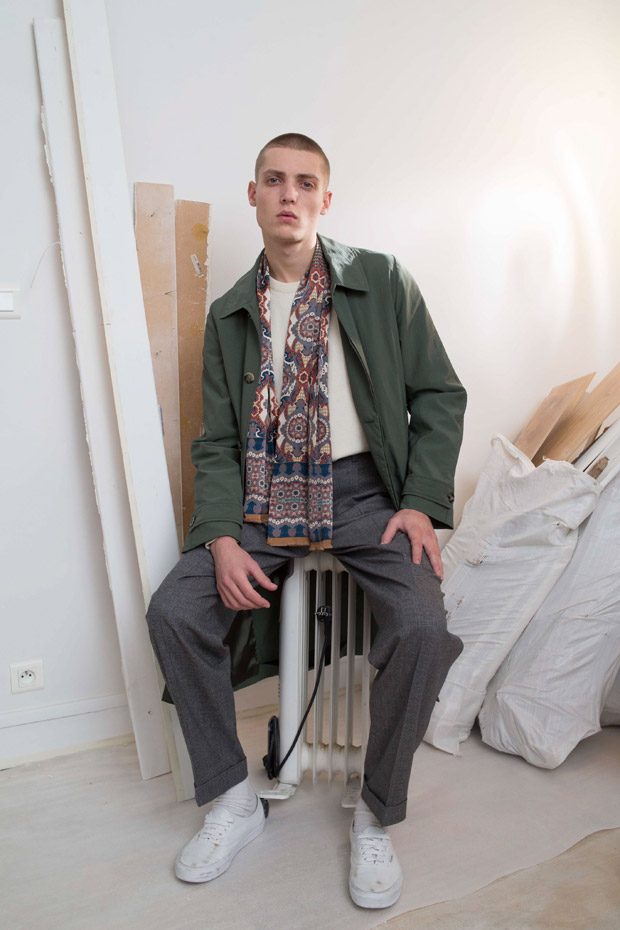 Photography by François Rotger
We love hearing from you, connect with us on Twitter, Instagram and Facebook.