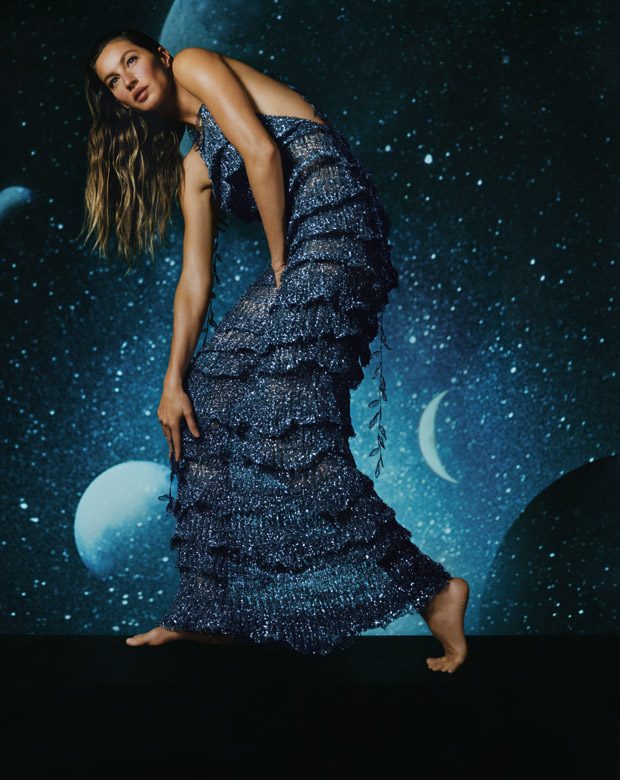 Supermodel Gisele Bundchen stars in Missoni's Spring Summer 2019 womenswear campaign captured by fashion photographer Harley Weir. In charge of creative direction was Angela Missoni. The campaign captures nomadic spirit of the collection, with protagonist representing traveler who transcend space and time.
"The Missoni Summer 2019 campaign is resplendent in the nocturnal lights of space, as the stars and planets transform into an ethereal background. Skies are as blue as a baroque theatre, with close-up and extended views of galactic, sandy and blazing destinations. Desert landscapes are animated by sand dunes and craters, painted by the reflections of stars which frame our two protagonists: top model Gisele Bündchen, historic testimonial for Missoni, and singer Tamino Amir Moharam Fouad, the latest sensation in the European alternative rock scene.
The two models reveal this season's looks and pose as if they were dreamlike creatures emerging from the astral heavens. Dresses encrusted in ruffles and gossamer knitted mesh or iridescent ensembles in space-dyed lamé drape the body of a dancing Gisele."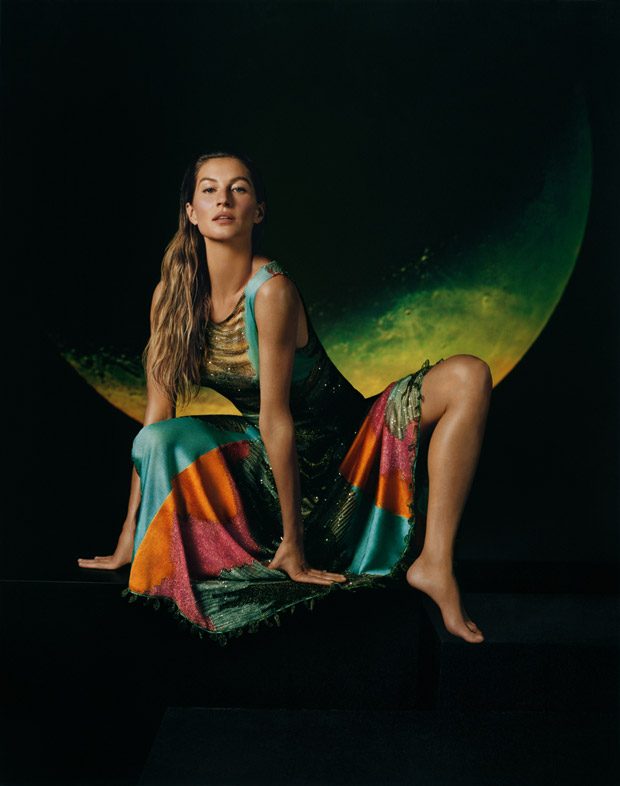 We love hearing from you, connect with us on Twitter, Instagram and Facebook.