Designers Humberto Leon and Carol Lim reviled KENZO's Spring Summer 2019 advertising campaign KENZOTOPIA captured by iconic photographer, filmmaker, and artist David LaChapelle. In charge of styling was Anna Trevelyan, with set design from Jack Flanagan. Beauty is work of hair stylist Laurent Philippon, makeup artists Sarah Tanno and Dana Delaney, and manicurist Naomi Yasuda. For the campaign models are joined by dancers, musicians, students, and Humberto's mother, Wendy Leon.
Campaign stars are Zane Alexandre, Alyson Cai, Quinn Falls, Guetcha Good, Jalin Gordon, Asia Grey, Savannah Harrison, Devin & Gaberial Higgins, Jae Won Kim, Andre Lamone, Wendy Leon, Alton Mason, Nadja Marinkowic, Karen McDonald, Sam Ortiz, Jasmine Sandoval, Richie Shazam, Evelyn Wander Wende, and Sydney Wiley. Casting direction by The Secret Gallery, Samantha Blake Goodman, Bok Creative, with production from CXA, Inc.
"I've been working on that for the last 11 years in Maui, which is this very much paradisaical background. Many of the photos [of Maui] were used as the backdrops for these KENZO interiors. The surreal aspect of the shoot was that these exterior photos were used as interiors for rooms, and the ones of paradise were shot in Maui where I live. Part of this series that I've been working on called "A New World", that culminated in the exhibitions [and the books] "Lost and Found" and "Good News", are very much present there. So, these are the photos you see in the KENZO shoot with the waterfalls and the tropical settings and sort of jungle. The utopic and heavenlylooking, natural spots were all shot in Maui. It felt great to just step into KENZO's world and take another look at utopia with Humberto and the team at KENZO, just creating this whole new glimpse of it, and eferencing my own pictures in this sort of surreal way which serves it really well. I didn't want to shoot against other people's photos, and I just came up with this idea to put the exterior on the interior of these rooms.
It was very dynamic. Humberto brought a lot of creative ideas to the shoot, and the clothing was so much fun to photograph. KENZO's clothes are super happy and optimistic, and that was a word that I first thought of when we initially started talking about this campaign. It's very aspirational and beautiful. That's radical now to see in fashion photographs. We've seen so many people slumped over and looking so sad in their really expensive clothing. It doesn't make any sense for luxury brands. It's just become the new normal to see sad-looking young models in very expensive clothing and I don't understand that at all. So, when I see all these happy people in KENZO, it really makes me happy. Why would you not be happy if you're in this utopic setting ? But the key is the shoot itself had that tone. Everybody was really happy and it was really spontaneous. Humberto's mom is in a photo. I really grabbed her. It wasn't like, "Oh, let me put the designer's mom in it trying to make everyone happy." It really was just, "Oh my gosh, can I use you in a photograph ? You look so good."" – David LaChapelle
"Carol and I have definitely not been shy to talk about politics in our fashion collections, but this was really a season where we just wanted to celebrate and to enter a fantasy. That's what David's photography allows you to do is really let you travel to a different world. I feel like a big inspiration for the collection was to create this fantastical place that could be real, but isn't." – Humberto Leon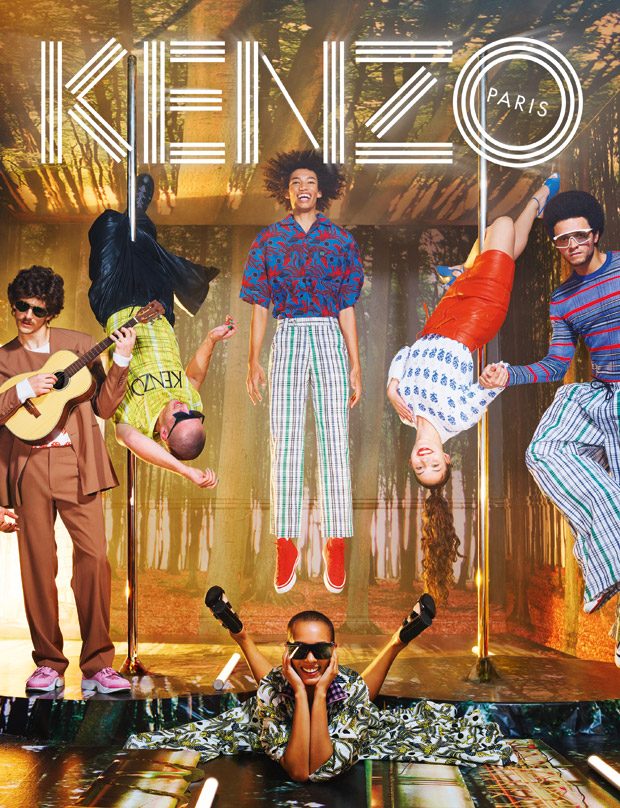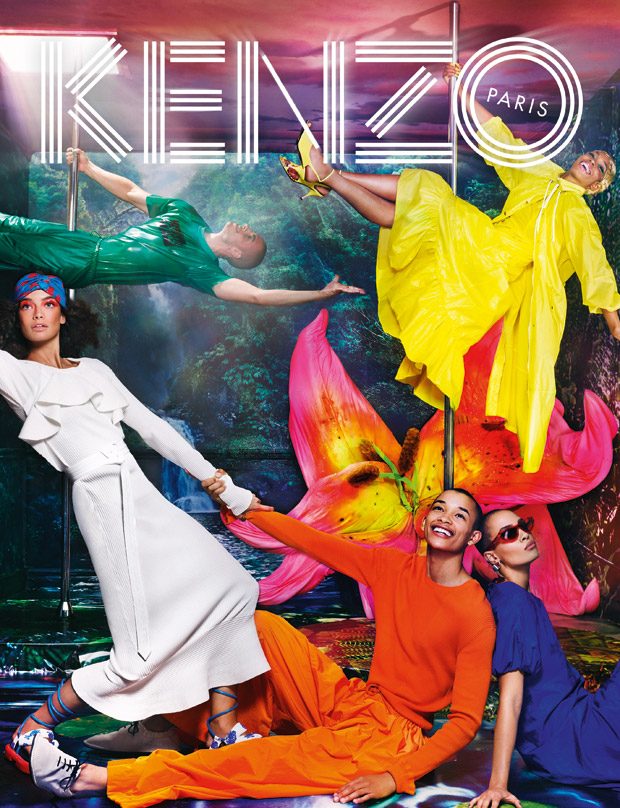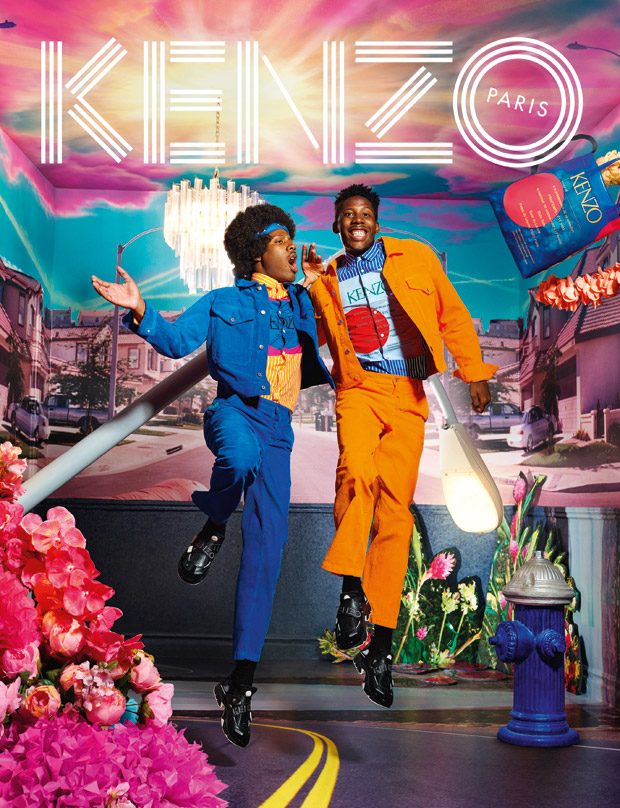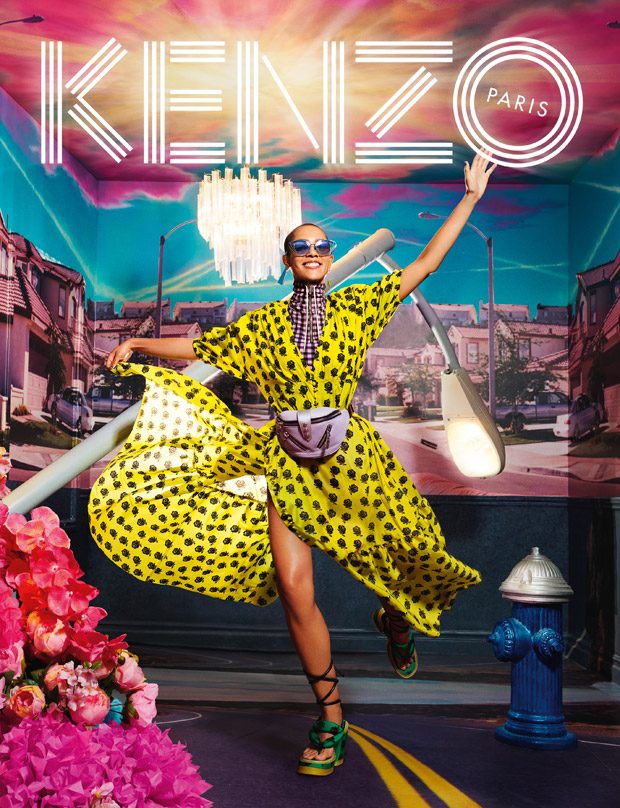 We love hearing from you, connect with us on Twitter, Instagram and Facebook.