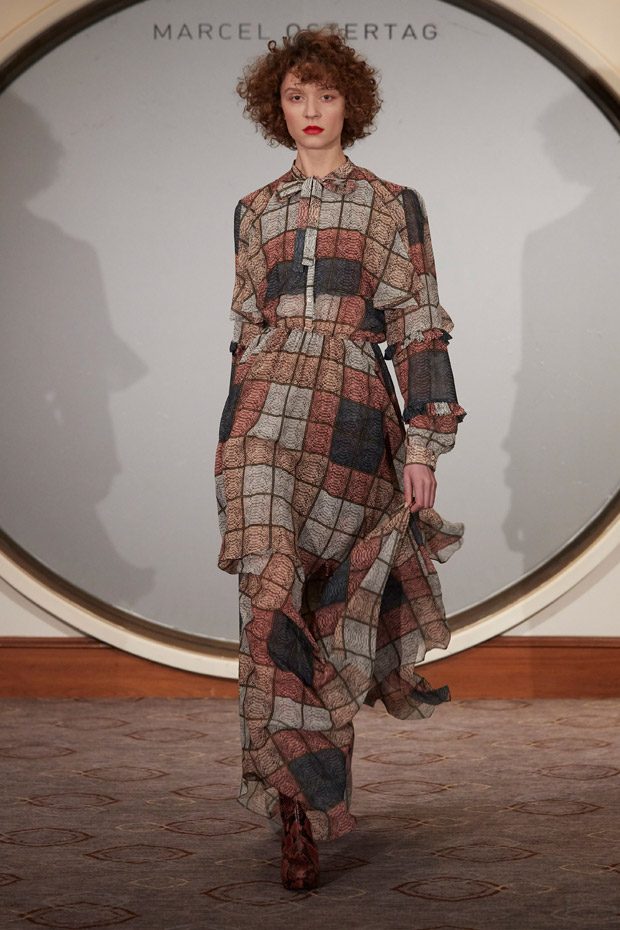 The heroes from my youth.
Strong and inspiring they never left my side.
Their sounds surround me, their words still seduce me today. The memory
blazes inside me like a flame,
which I enlighten whenever it gets gloomy.
My heroes- my mentors.
You cut me like your most precious diamond.
You encouraged, you challenged me and made me who I am. And that is why
I sparkle more than ever today.
From the bottom of my heart- thank you.
For his 25th anniversary collection "Heroes", German designer Marcel Ostertag choose an incredibly glamorous location: The Hotel Westin Grand, which is located in the heart of Berlin. This endlessly elegant hotel underlined the festive atmosphere of this compelling collection. When balloons were falling down the ceiling at the end, we knew we witnessed an unforgettable evening.
Continue below to read full review of Marcel Ostertag's AW19.20 collection by our Germany Contributor SUSSAN ZECK: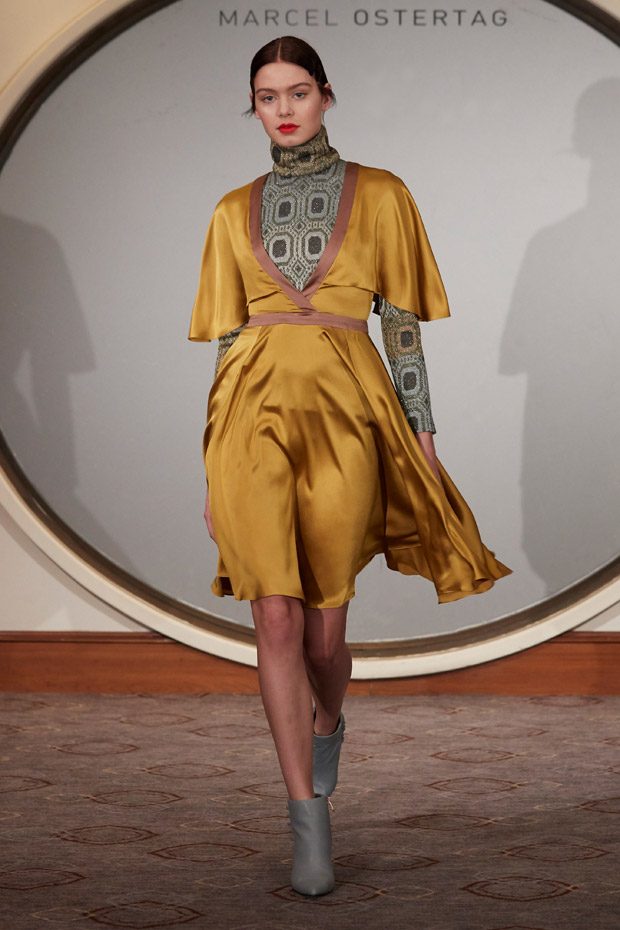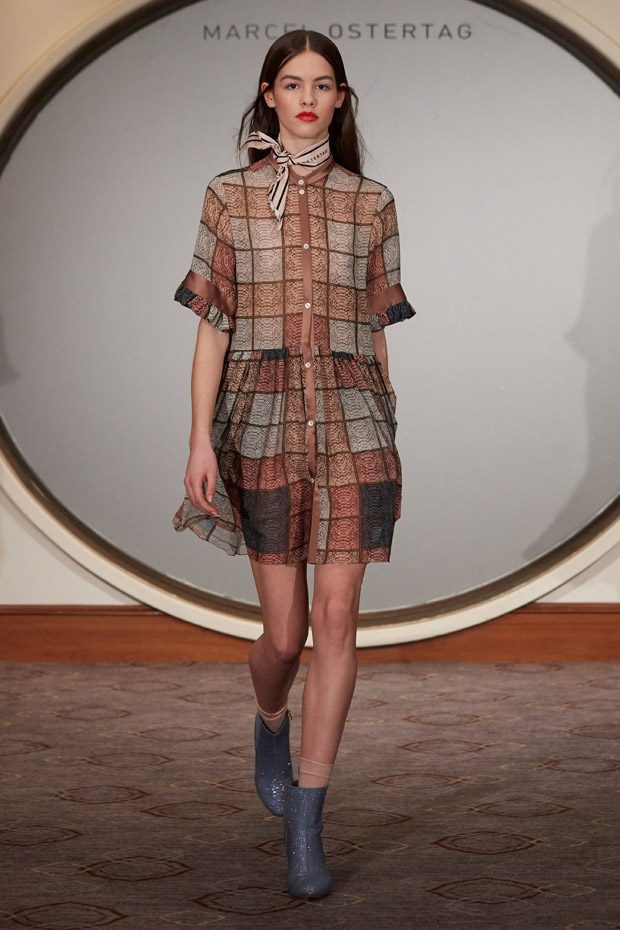 The collection is, as the title says, dedicated to the designers' heroes. Thus, this collection can be understood as an ode to thank and pay respect his sources of inspiration. They are called his personal heroes- from his youth until his career as a renowned designer of his eponymous label. These people inspire him every day in his life, but also his creations and therefore he implements these inspirations in his designs. The general impression of this collection is sensual, sophisticated and utterly glamorous in a very cool way. Due to their detail- awareness and unique character, the looks certainly stay in mind. They are even fun to watch. Look at that golden swinging outfit that is provided with fringes- have you ever seen anything like that before? It slightly reminds us of the late '70s and early '80s. However all of his power looks always stay graceful and feminine. They are never too loud, they are never too bright- they feel just right. Mentioning that fringe dress anew, as you see on this piece, everything should be in movement. With this preference he remembers his time in classical ballet and his heroes from this time, for instance Mikhail Baryshnikov, who is one of the leading inspirations for his Capsule Men's Collection.
Quality plays anew a central role in his collection: over the swinging dresses, Marcel Ostertags' muse wears cashmere coats, cashmere blousons and fake fur trench coats. Stripe patterns are paired with snake prints which gives the looks a highly unique approach. Giant cashmere scarves with all over logo and Marcel Ostertag X Tamaris shoes round off the looks. Inspiration from men-, and womenswear are creatively blurred and therefore the result is a modern, unique yet timeless look. Every piece of this collection enchants you with its own story. His floating silhouettes are one of a kind, they enchant you and make you dream of wearing these pieces to your next, glamorous event.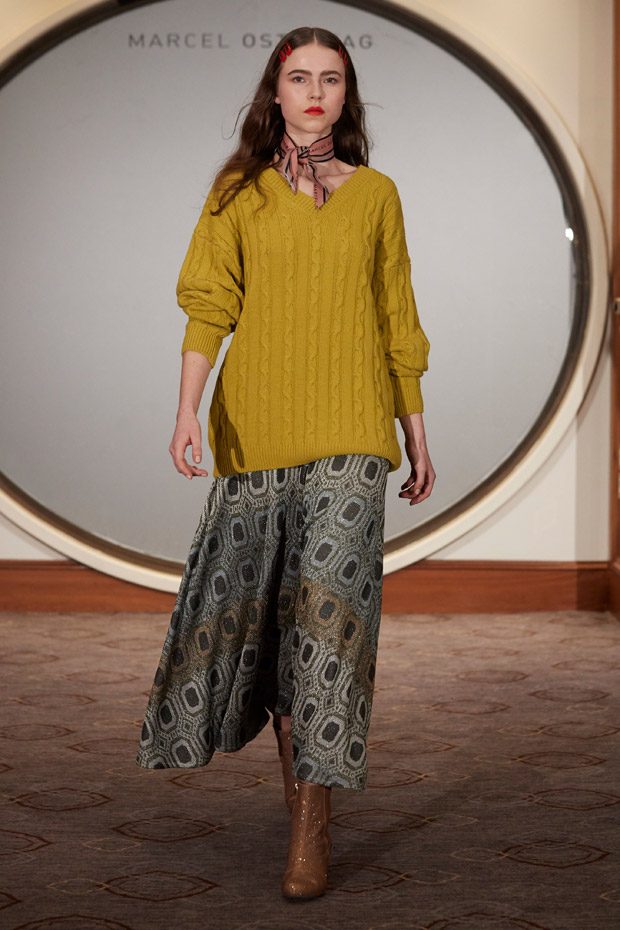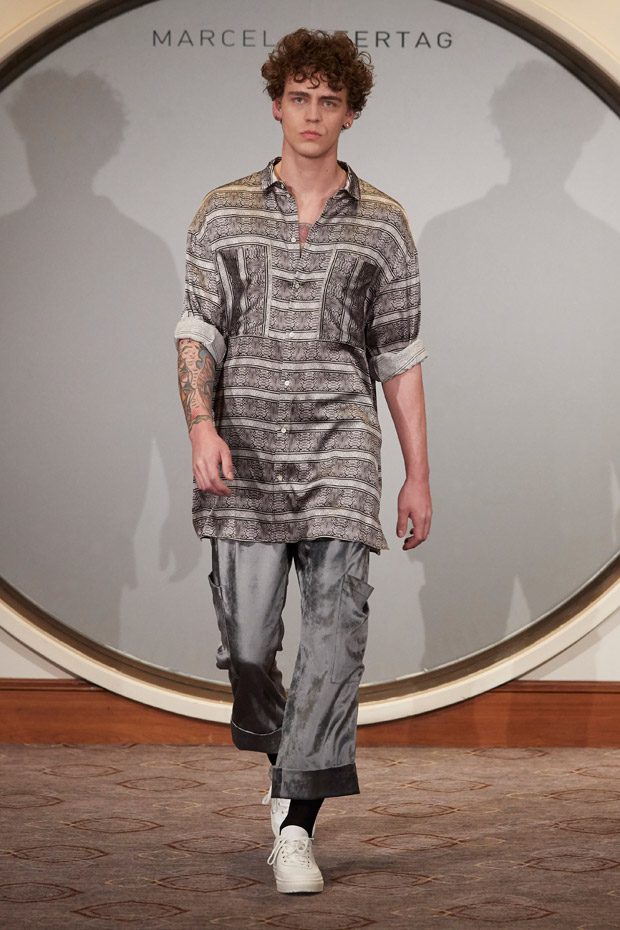 One topic that means a lot to Marcel Ostertag is sustainability. You may remember from his last collection "Muse", where he even mentioned the importance of this topic in a speech. This time, his creations are anew "Made in Germany", which stands for longevity and german manufacturing. In our fast- living times, that topic matters a lot. You can buy any of these creations and wear them for years, or, even handle them to your next generation.
In addition to this collections' inspirations, also his colour choice stays incredibly glamorous yet mysterious and always timeless: it contains of tuscan sun, cherry, wine, mulberry, violet, silver, sheer white, emerald green and diamond black- to name only a few. Some outfits are kept tonal, whereas he paired two or three tones in others in one look. Additionally, details like bows, applications and ruffles make this pieces stay in mind.
With "Heroes", Marcel Ostertag delivers a powerful message. Sensual. sophisticated. smooth.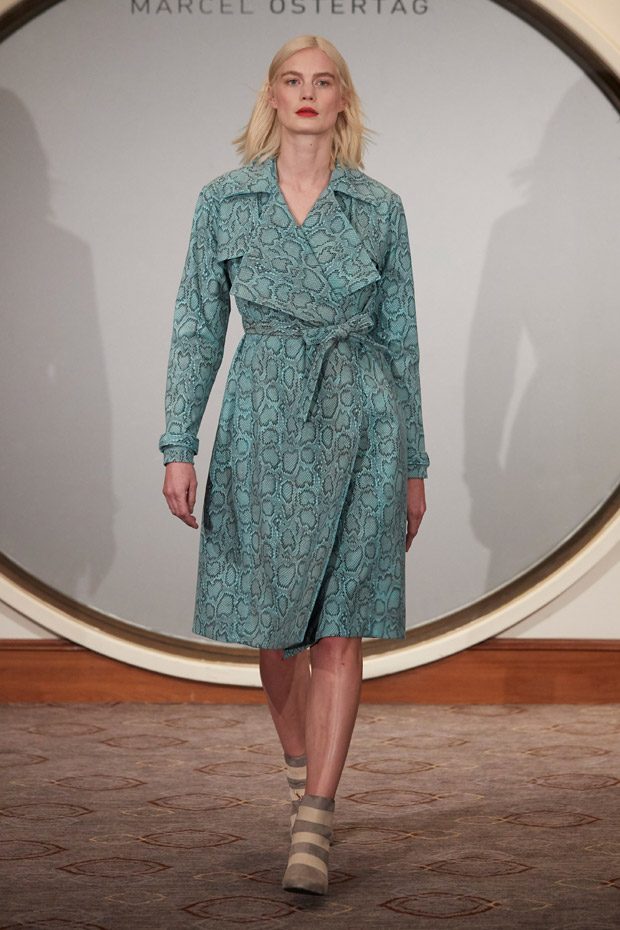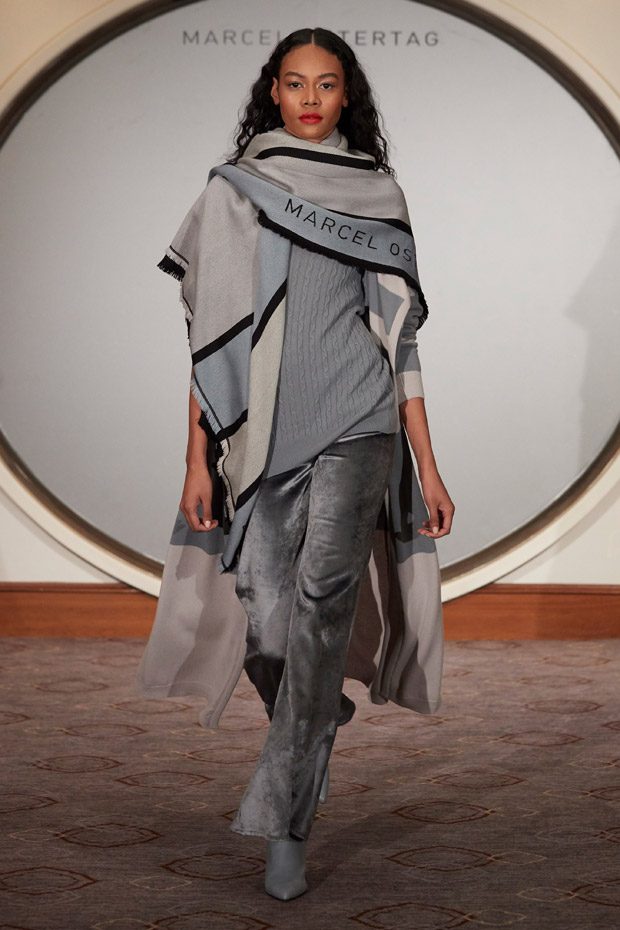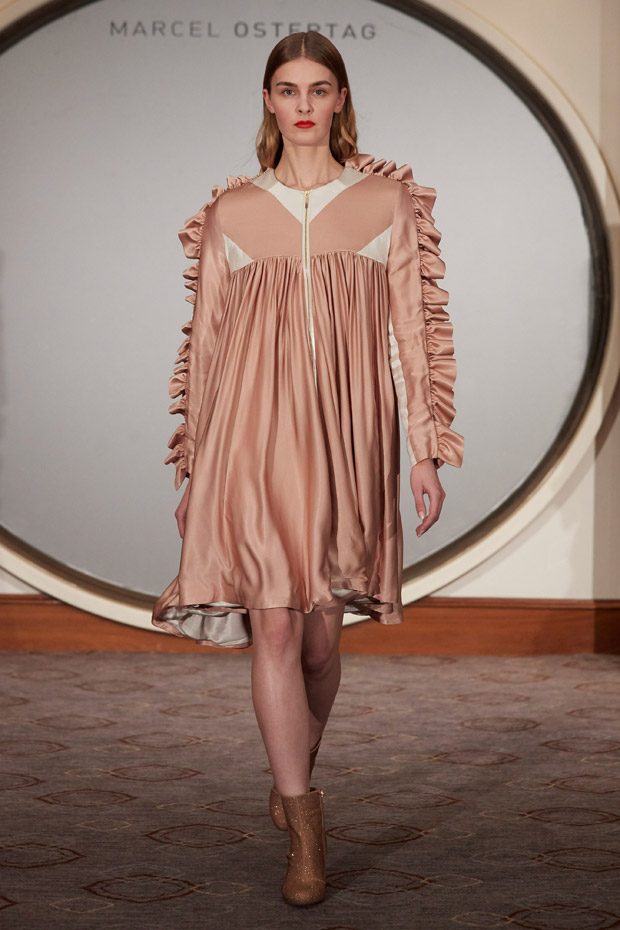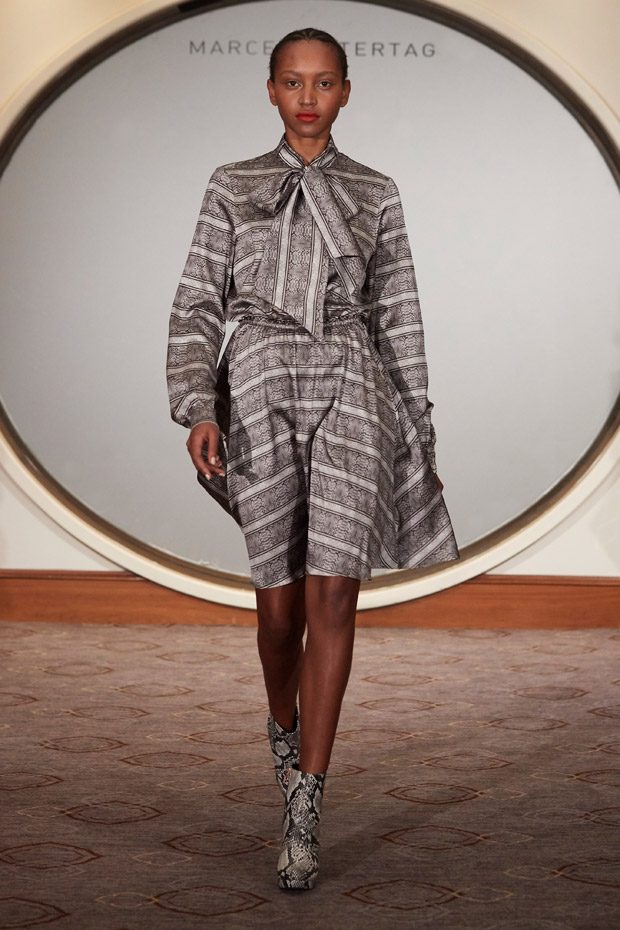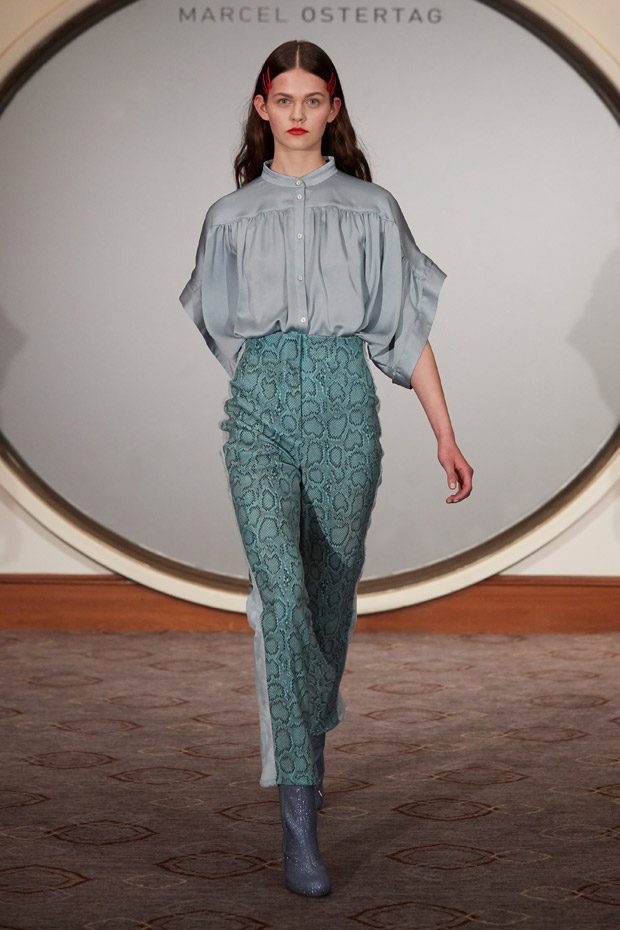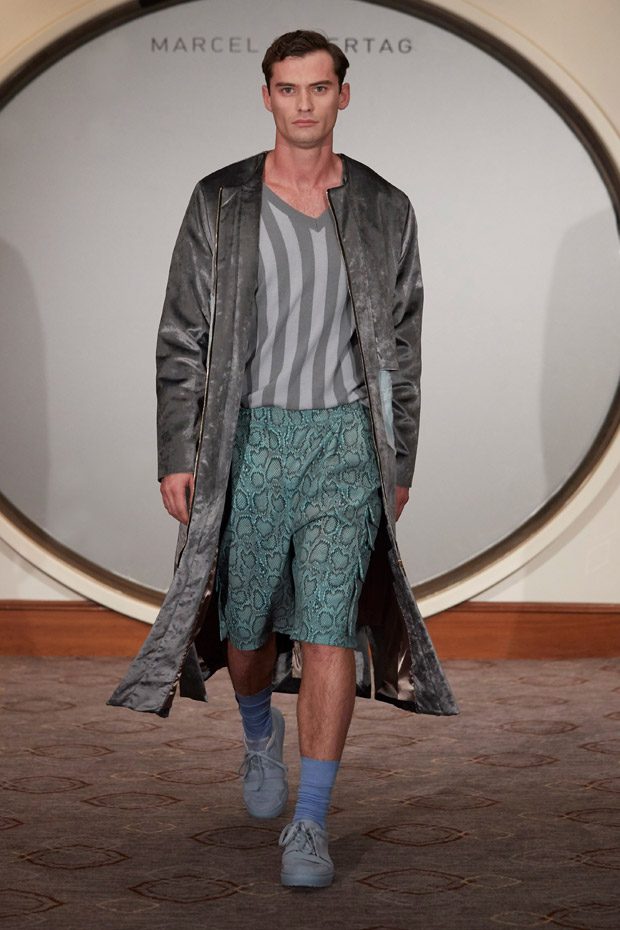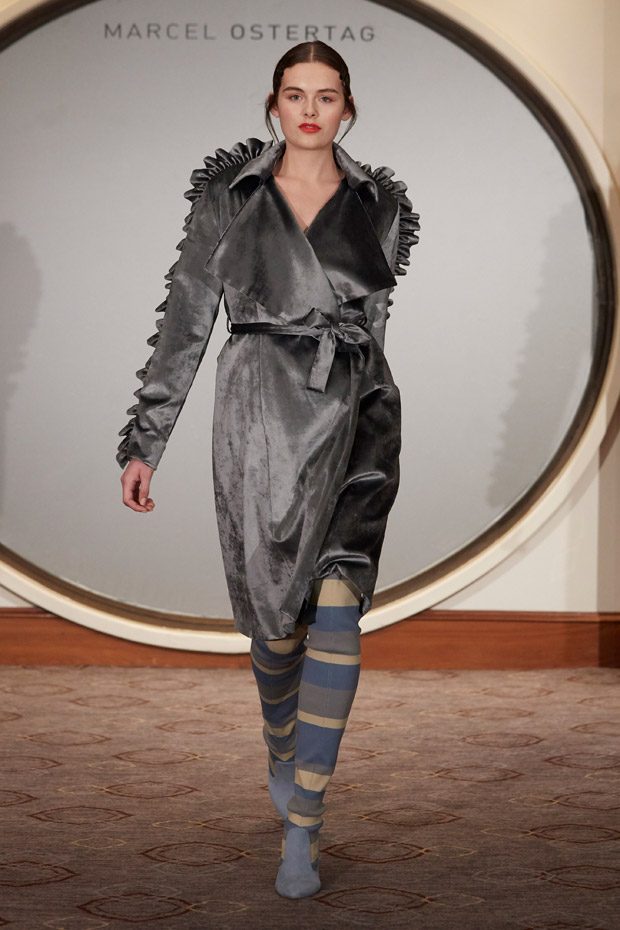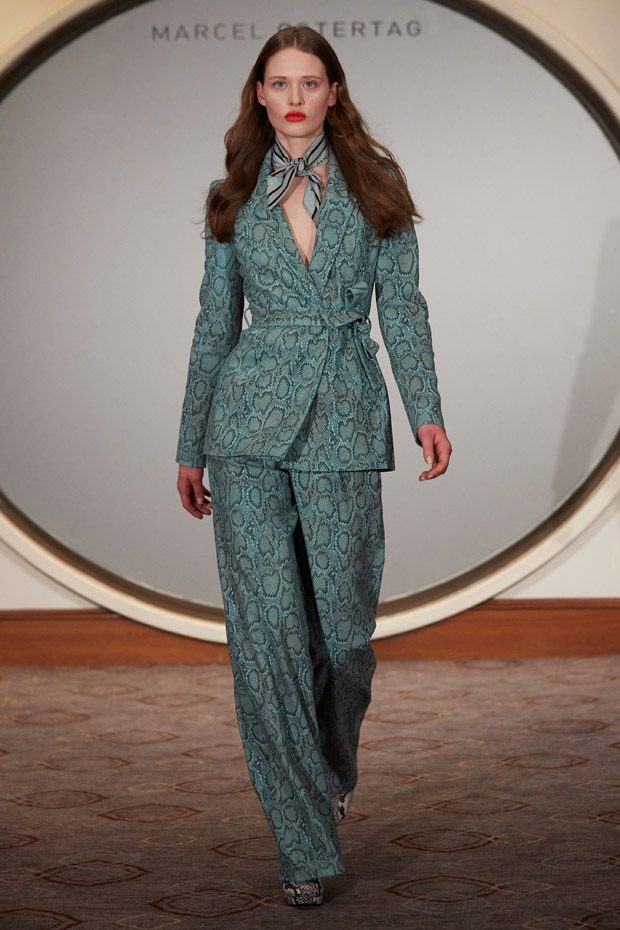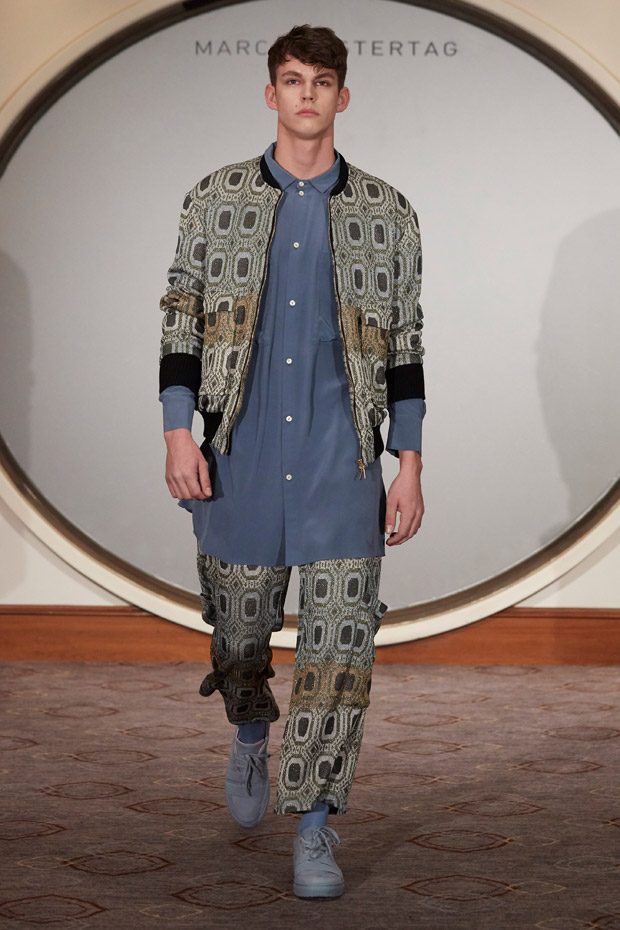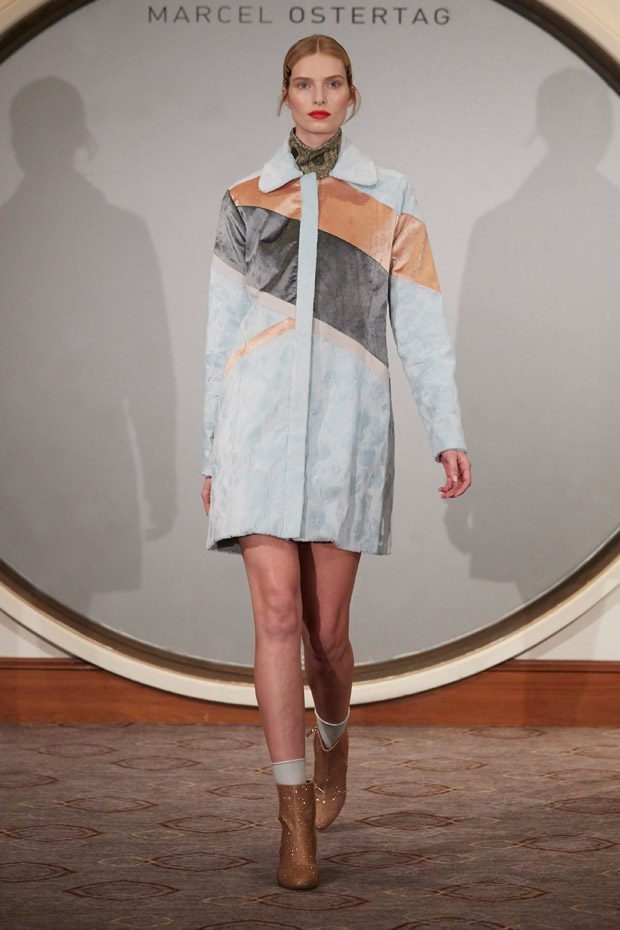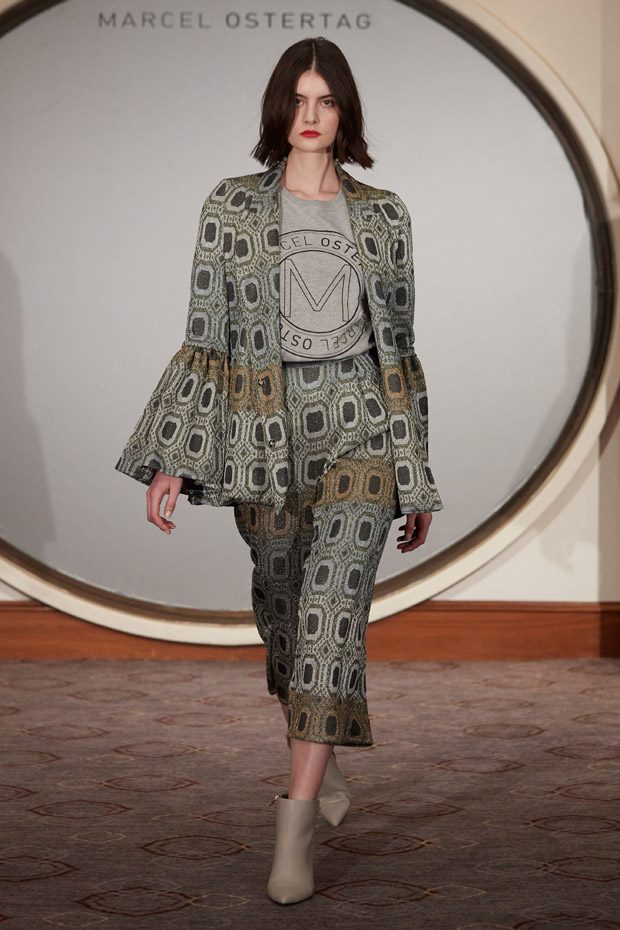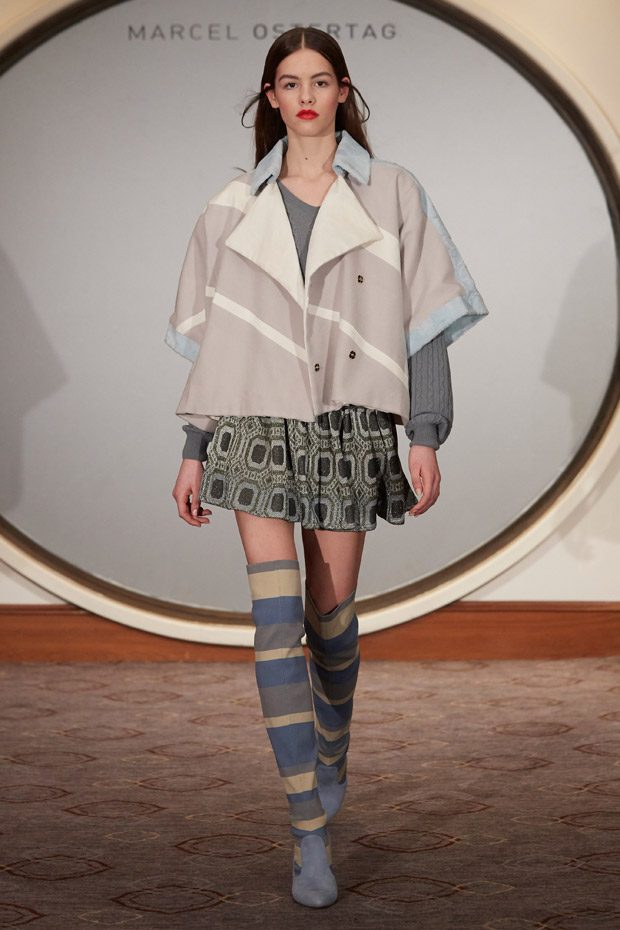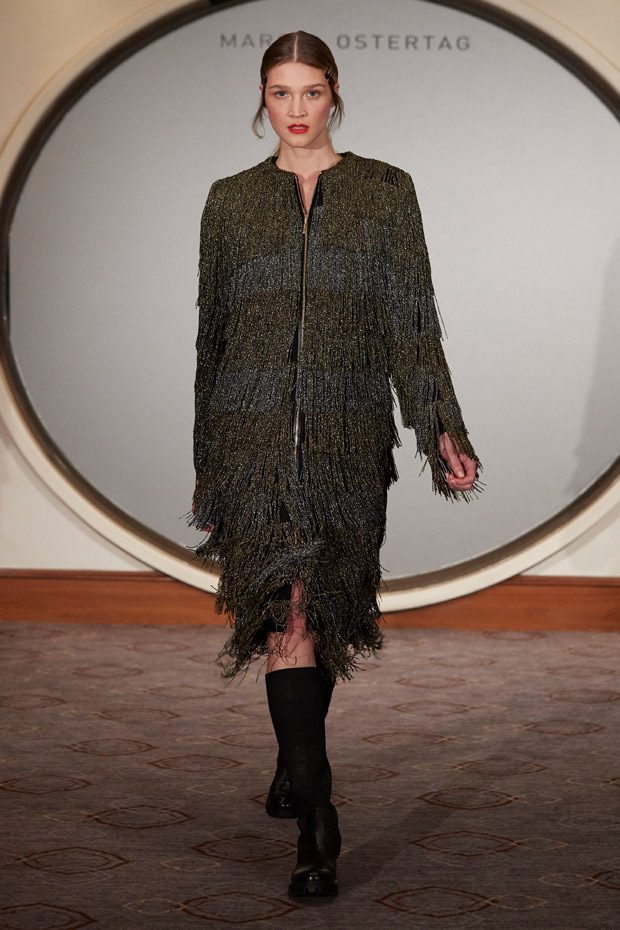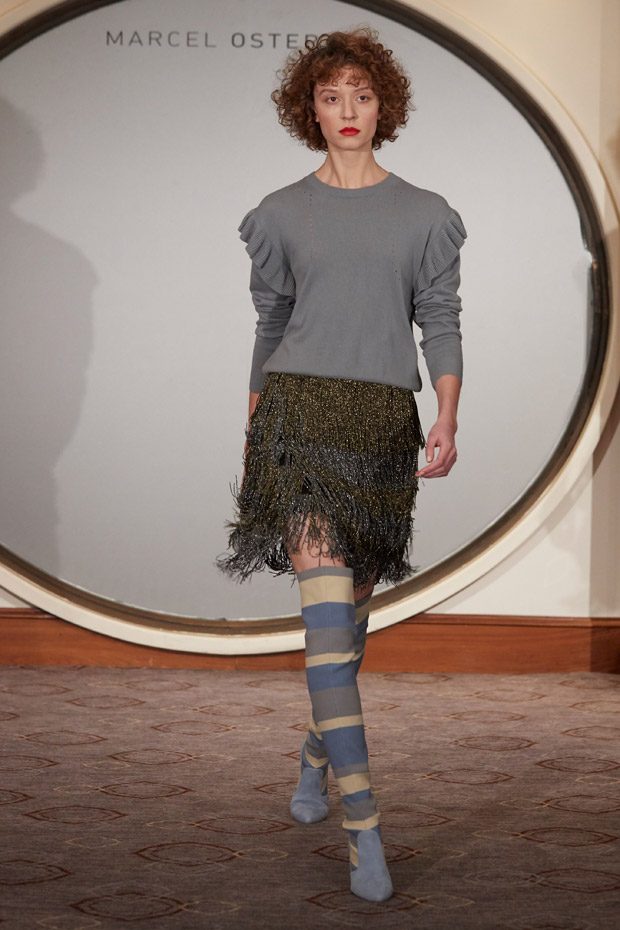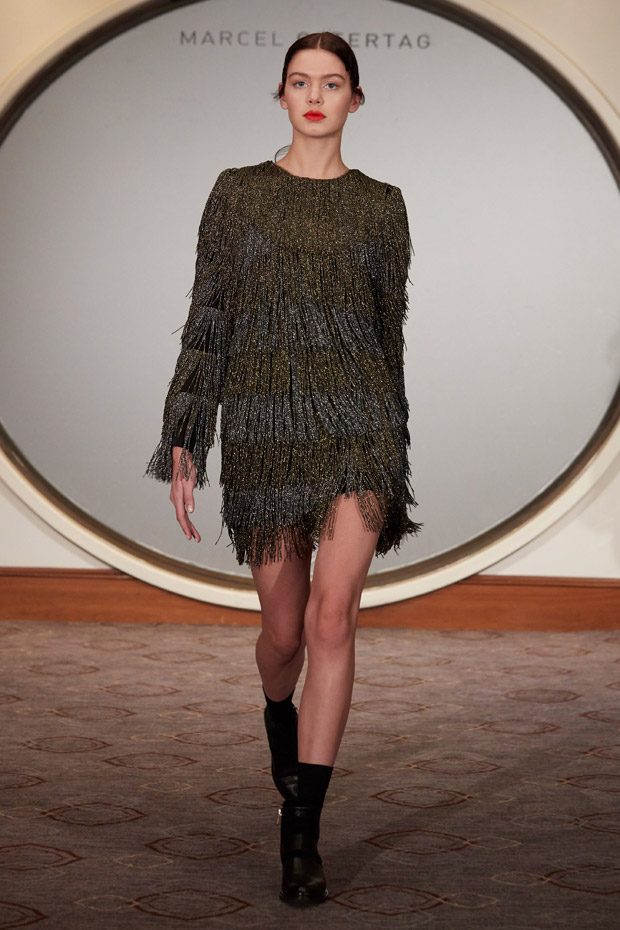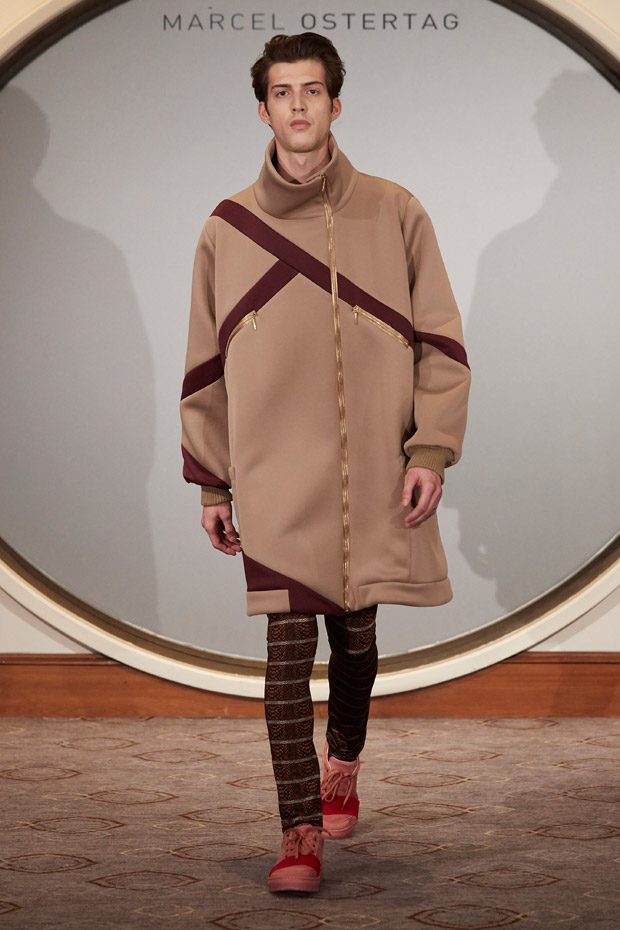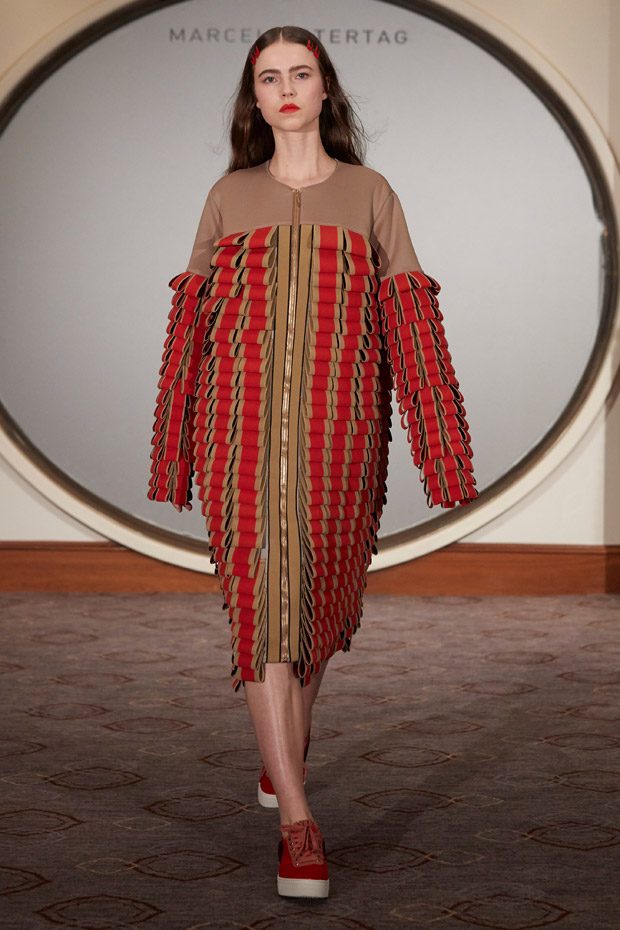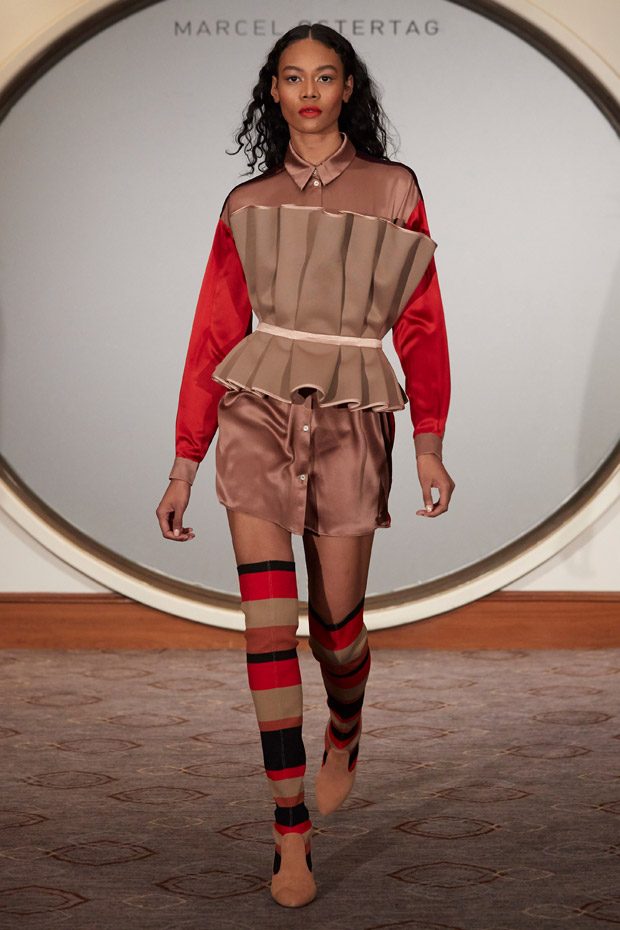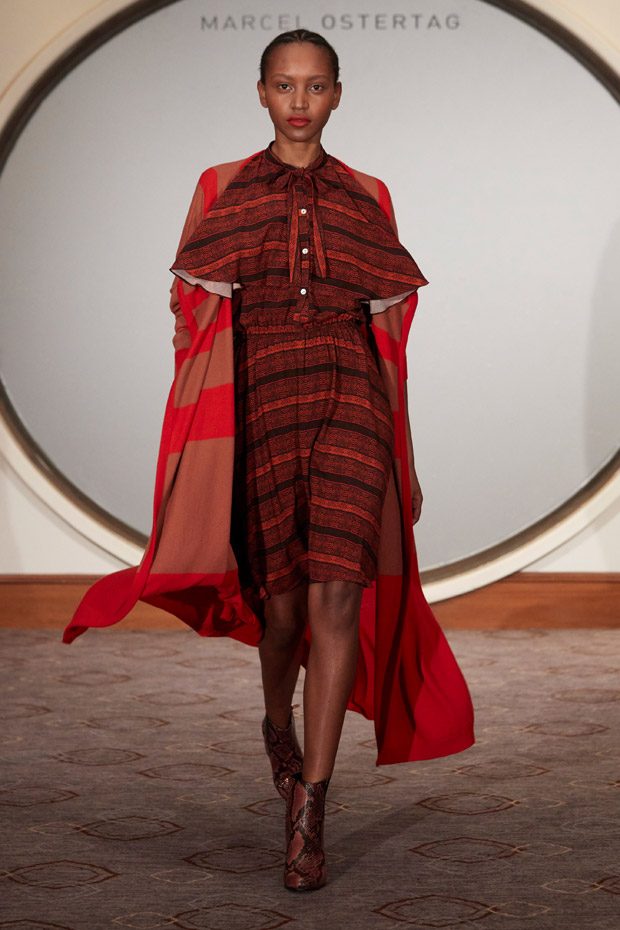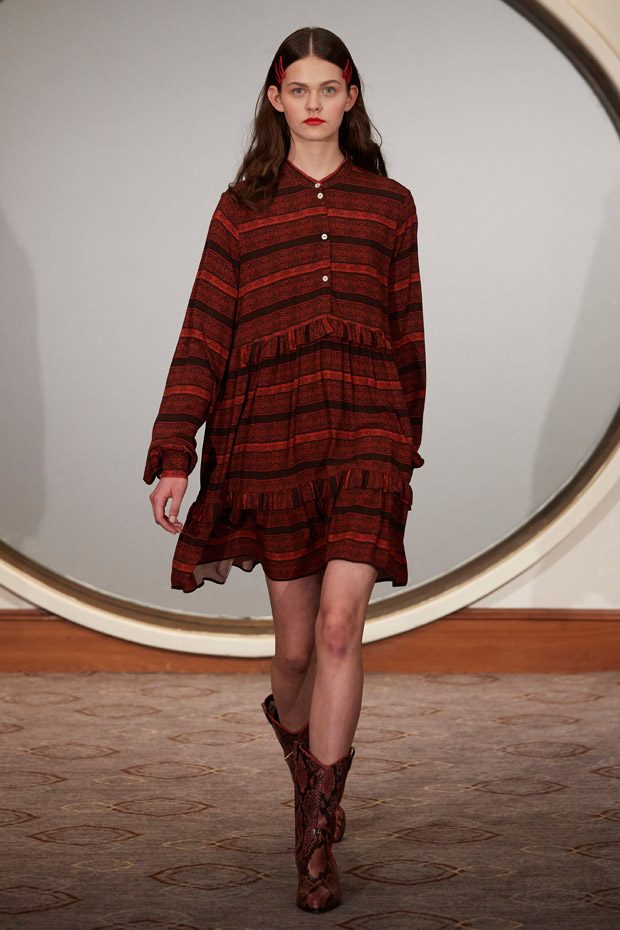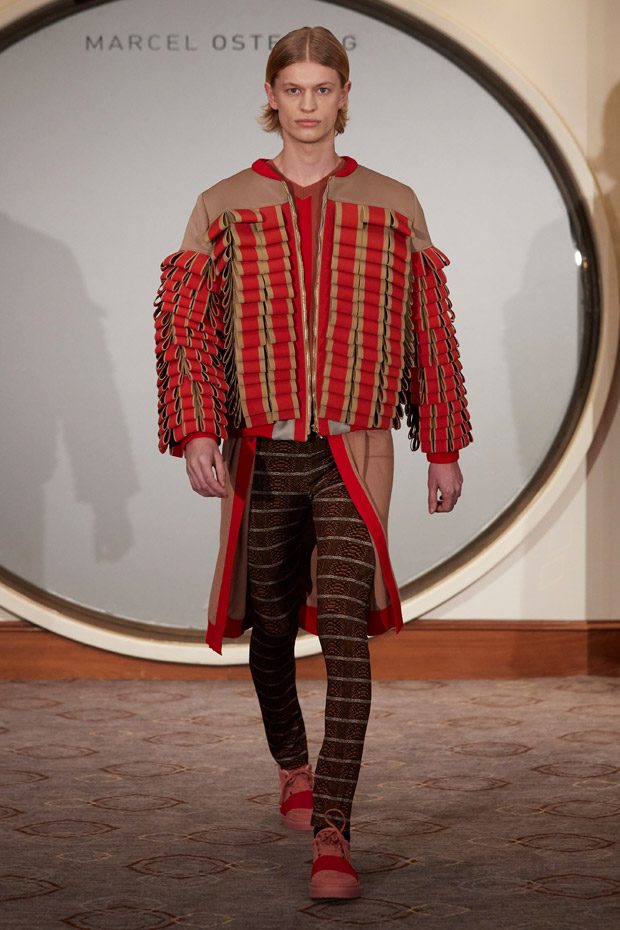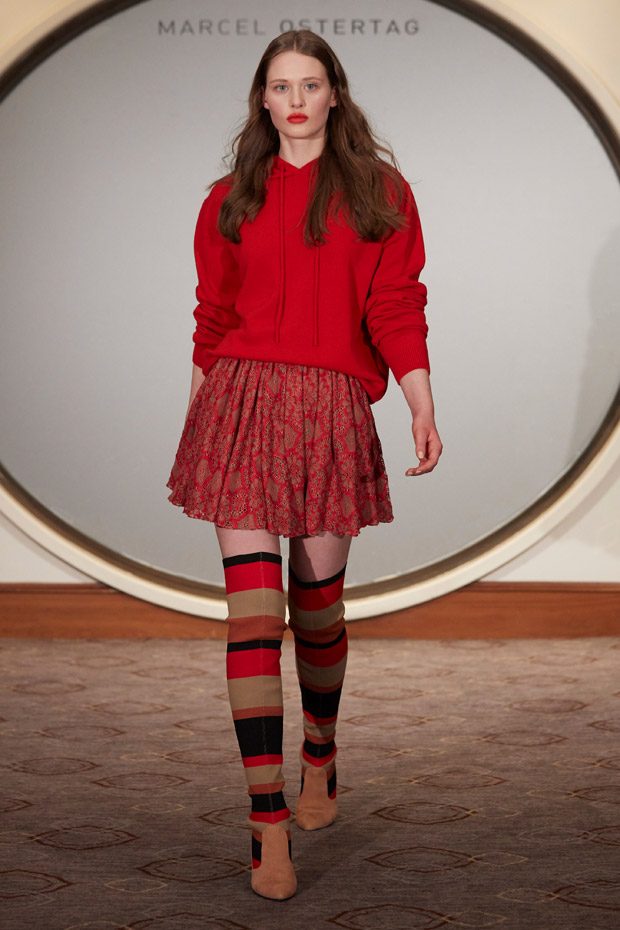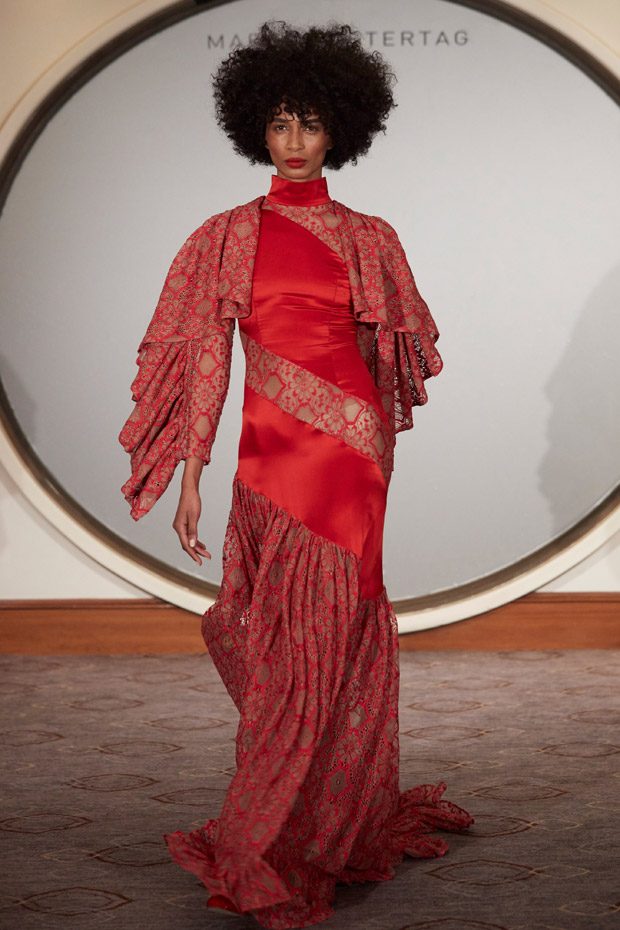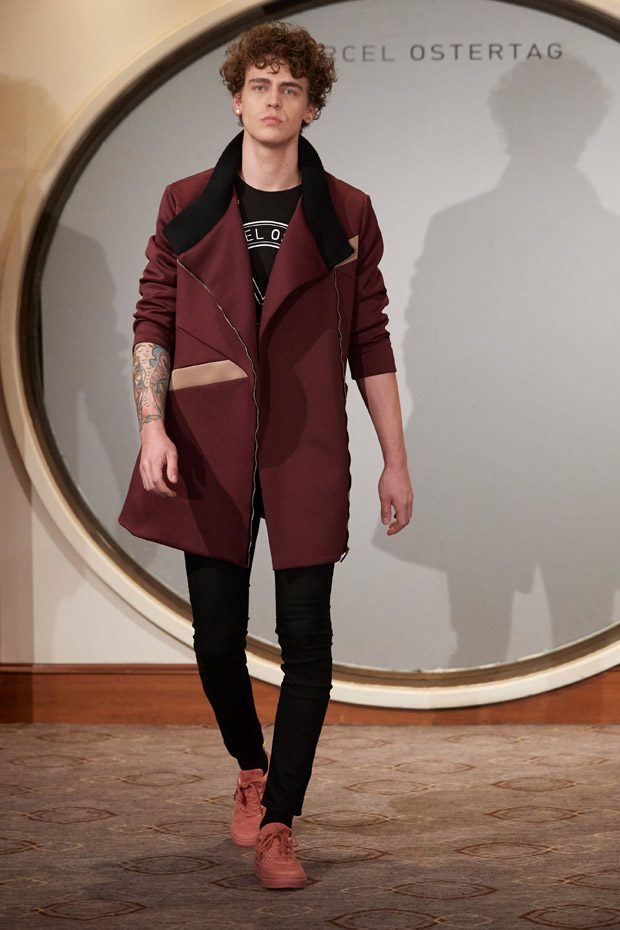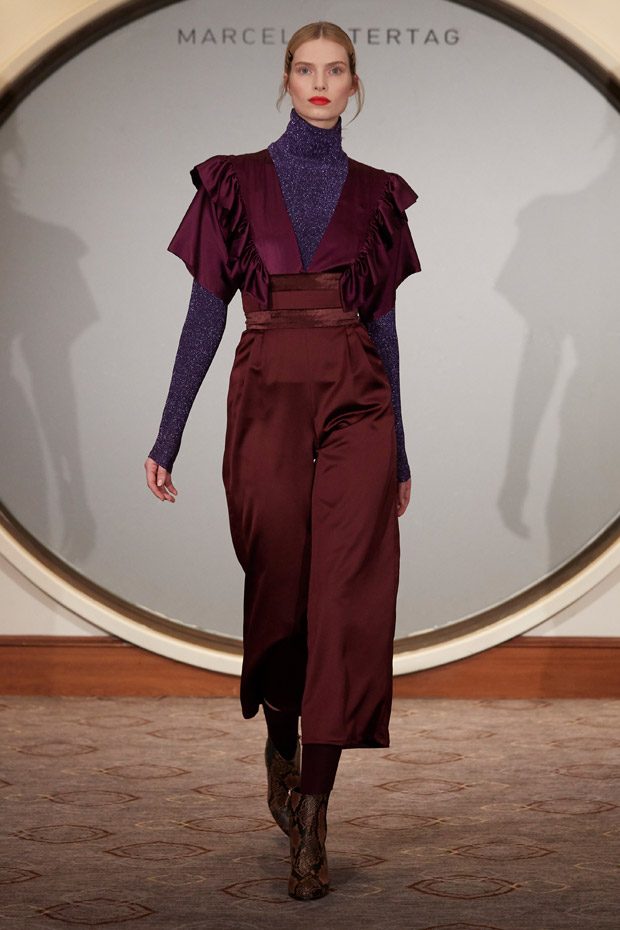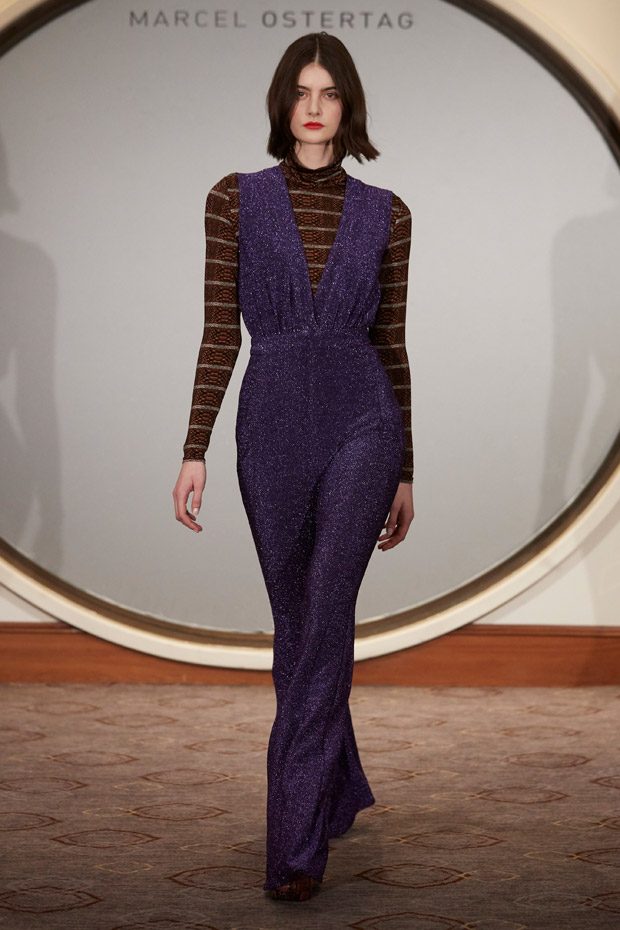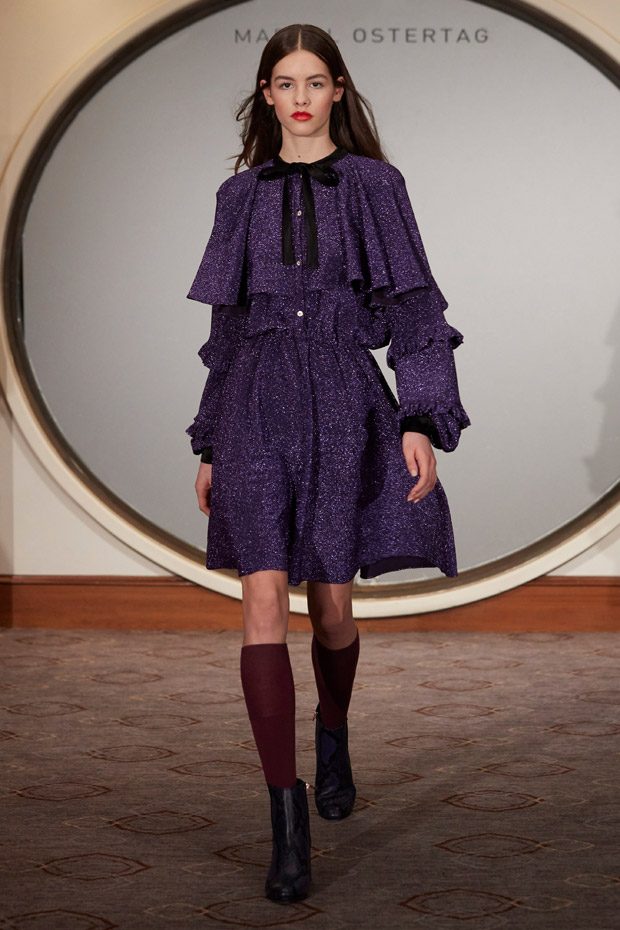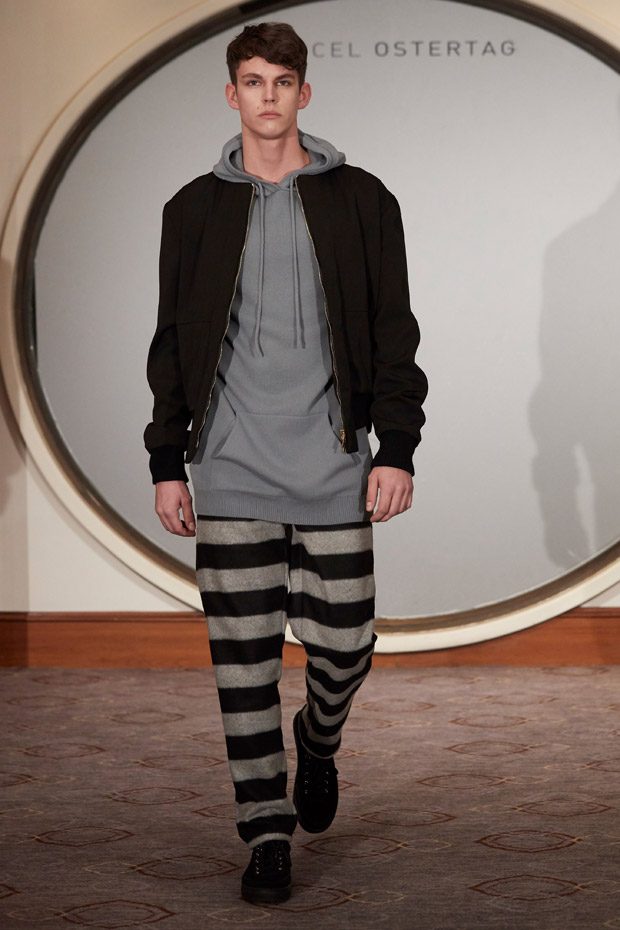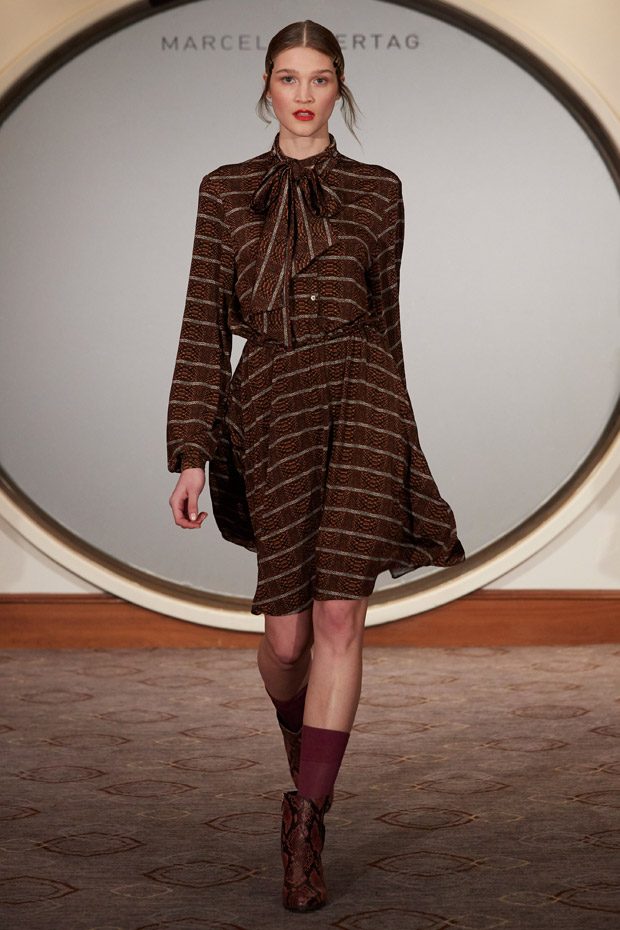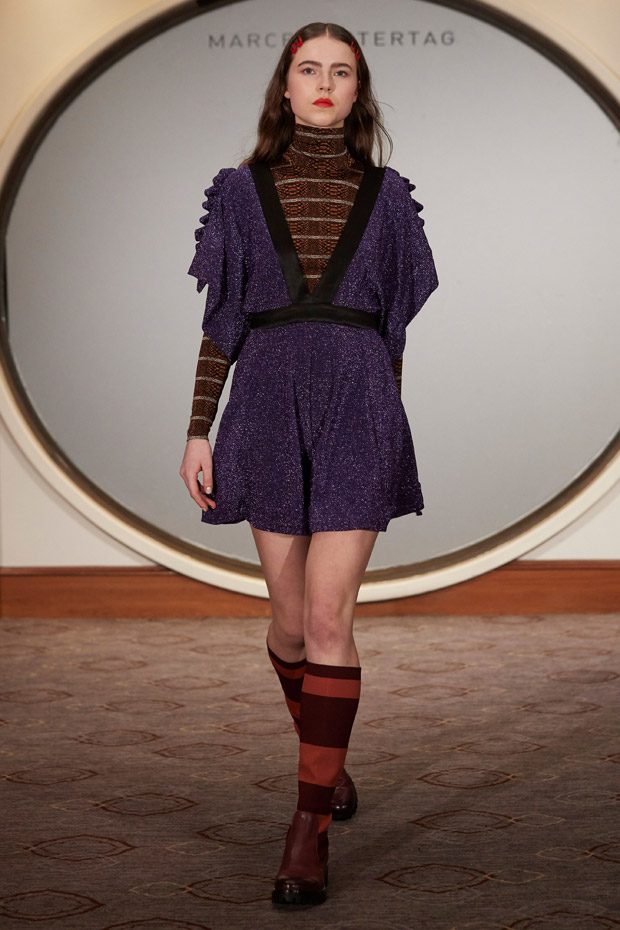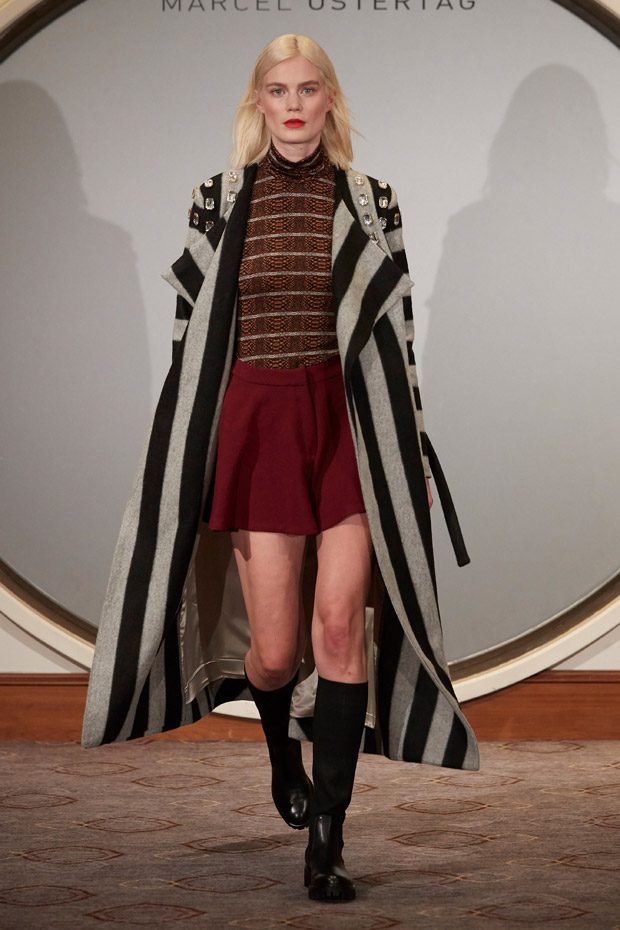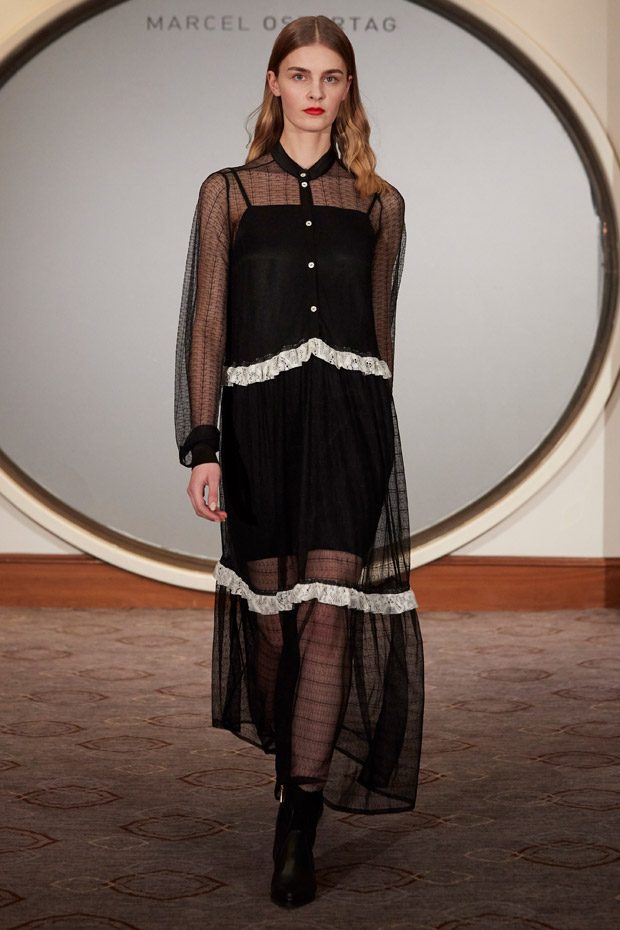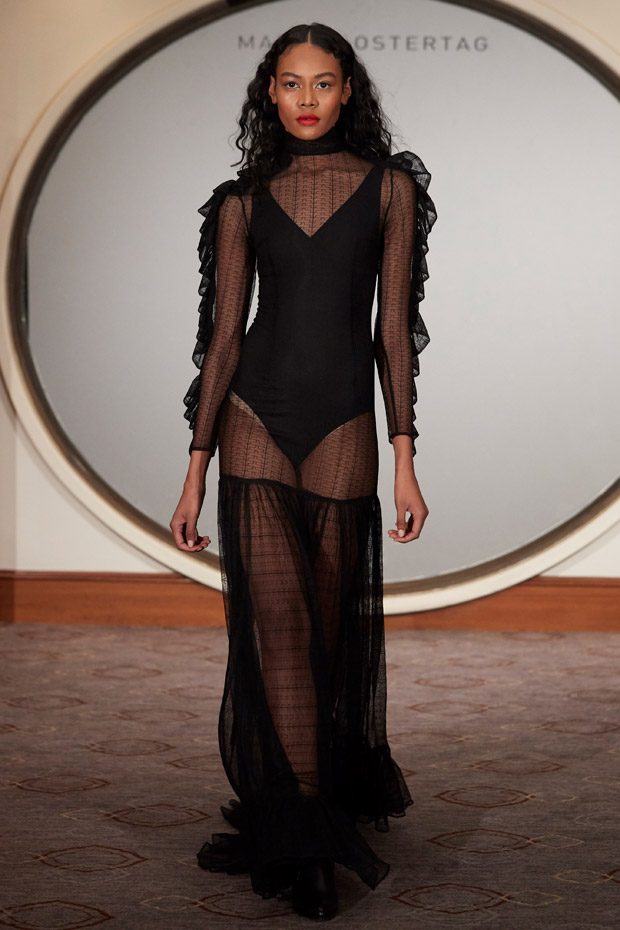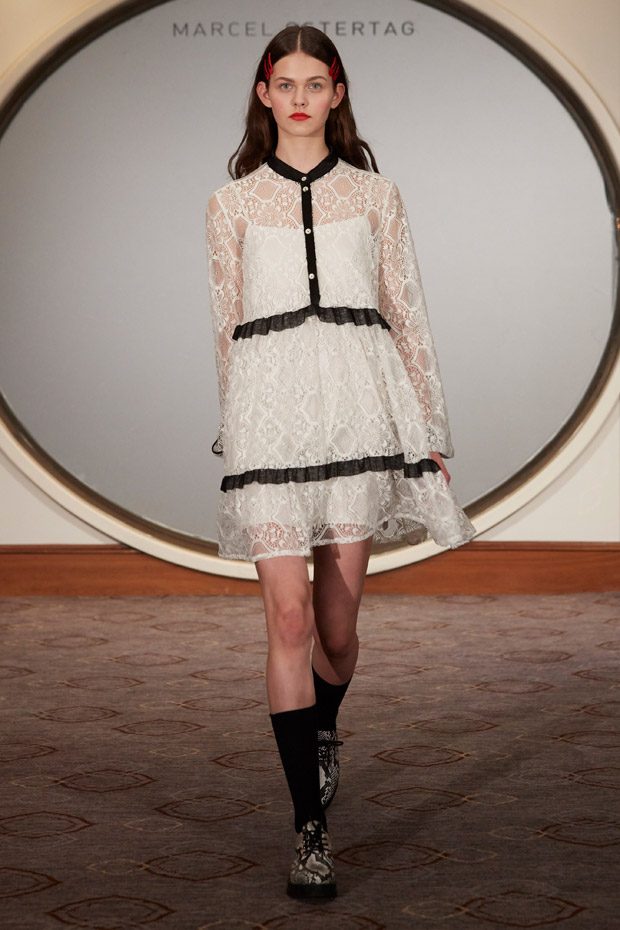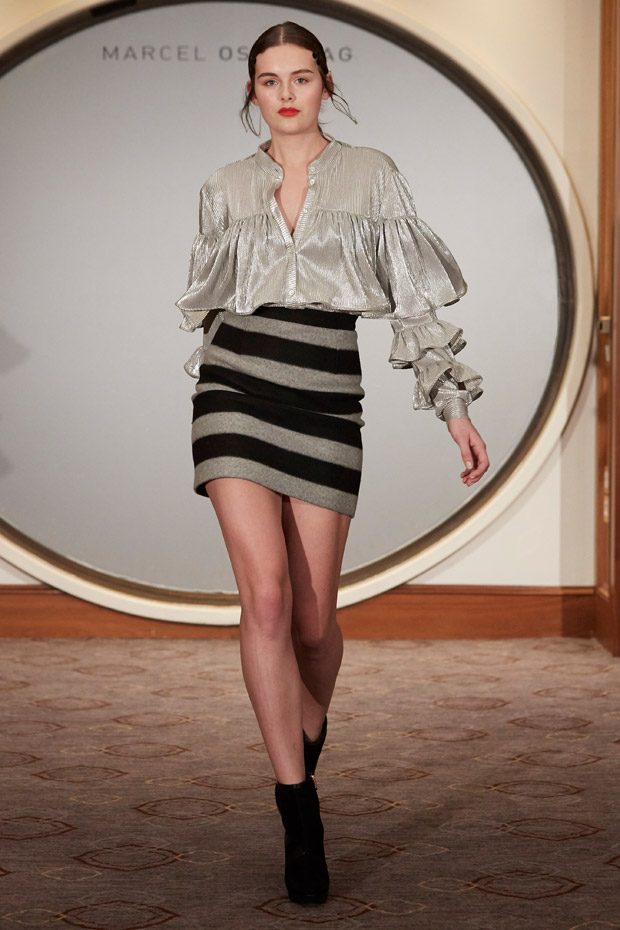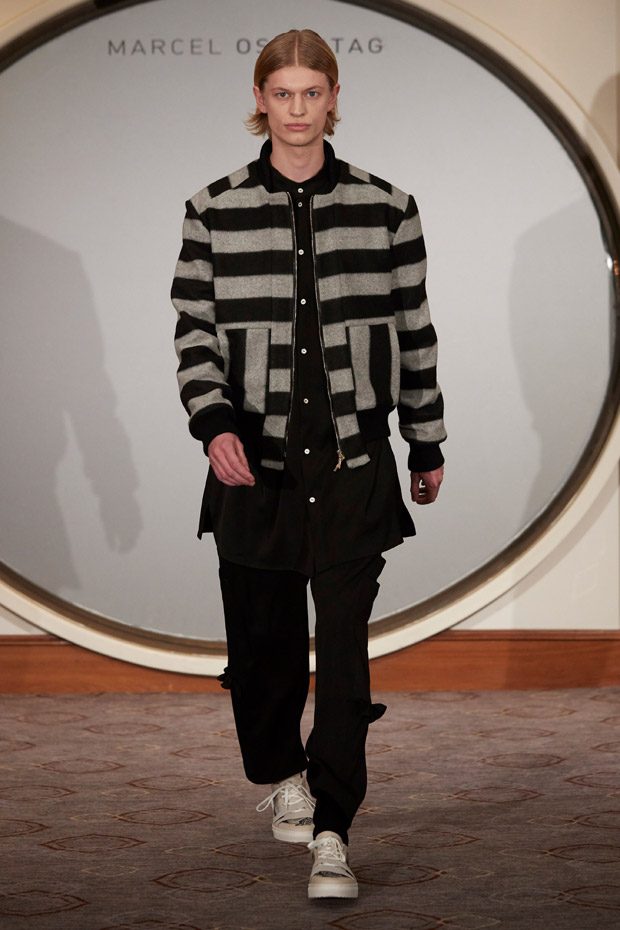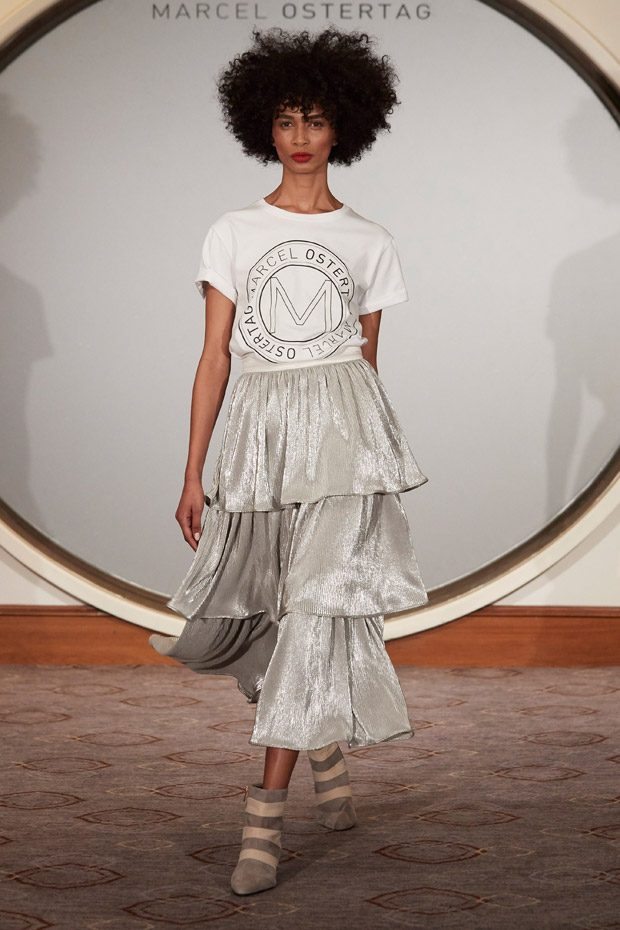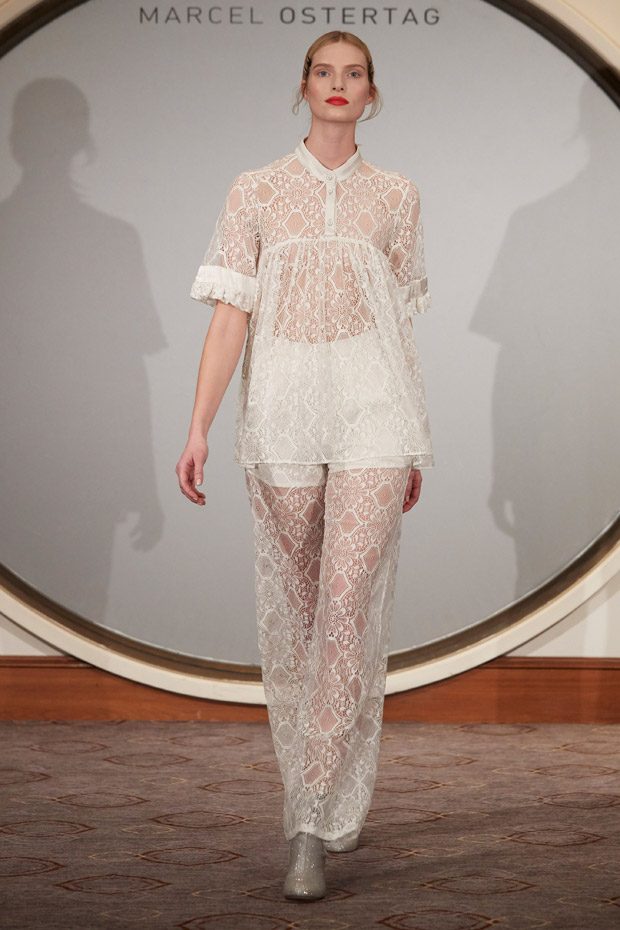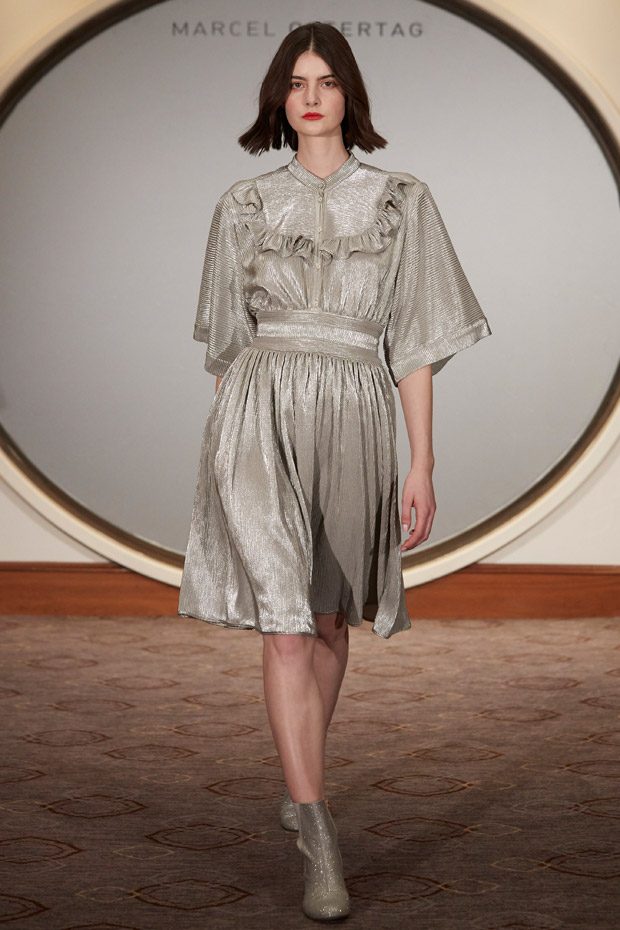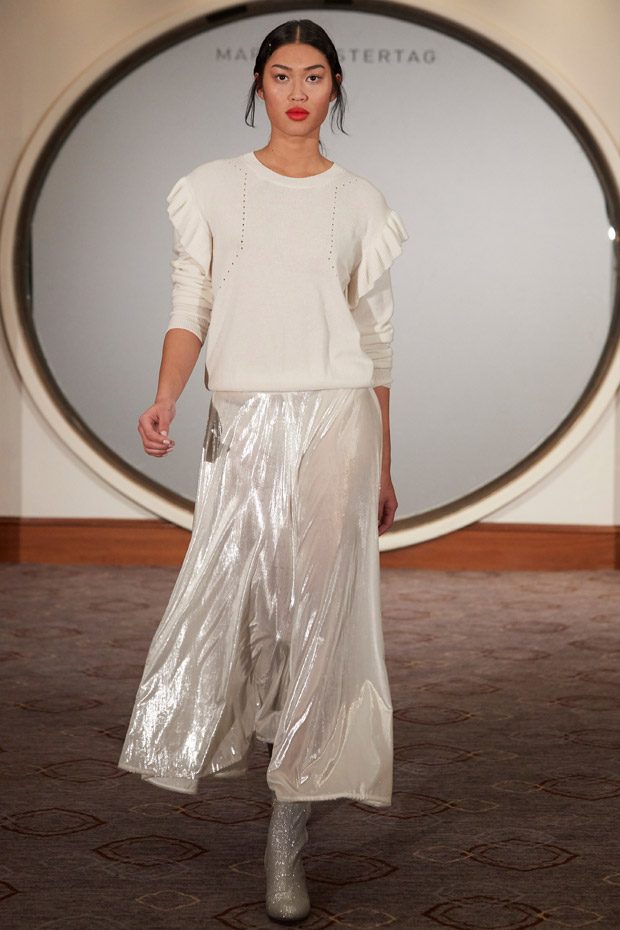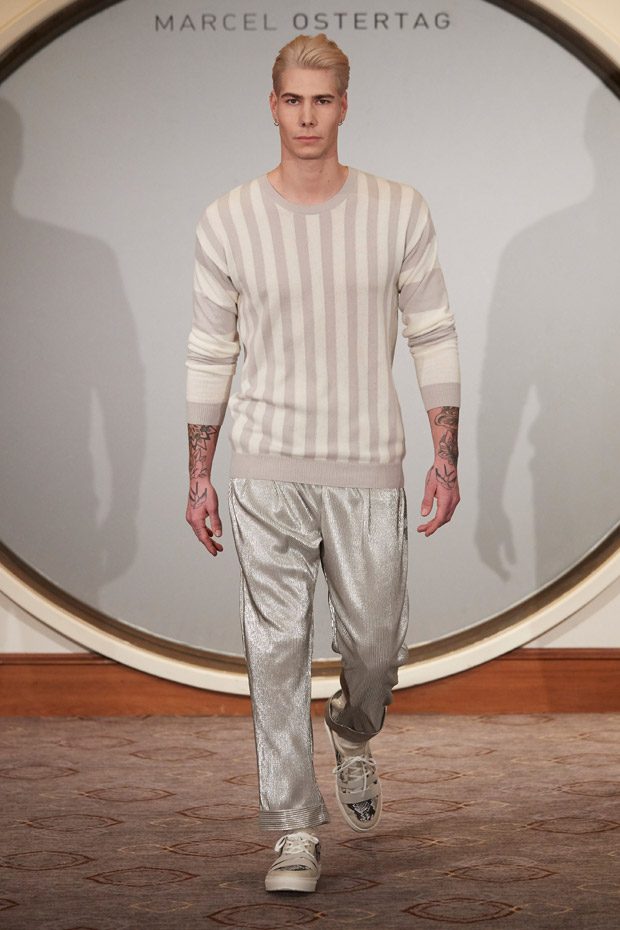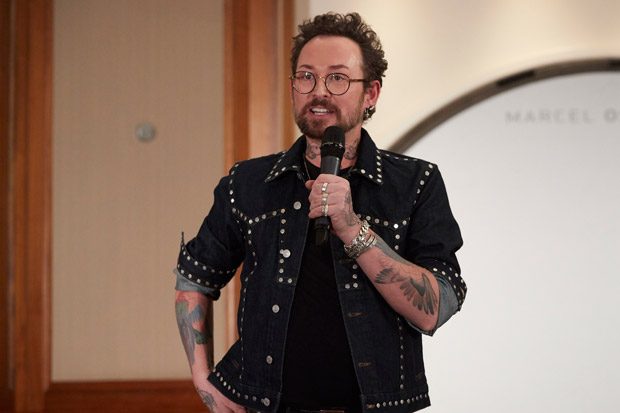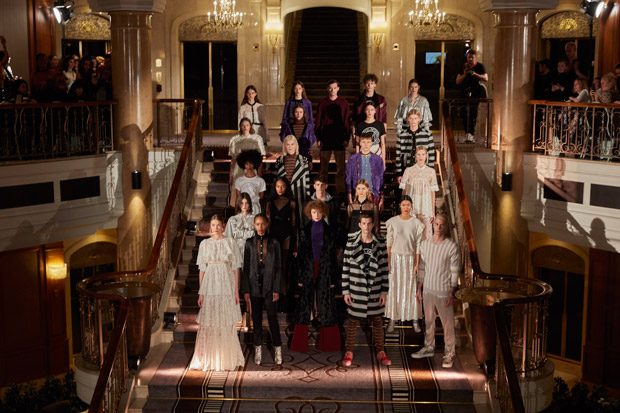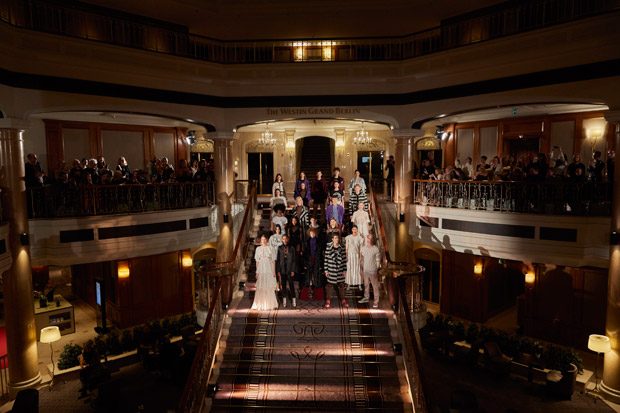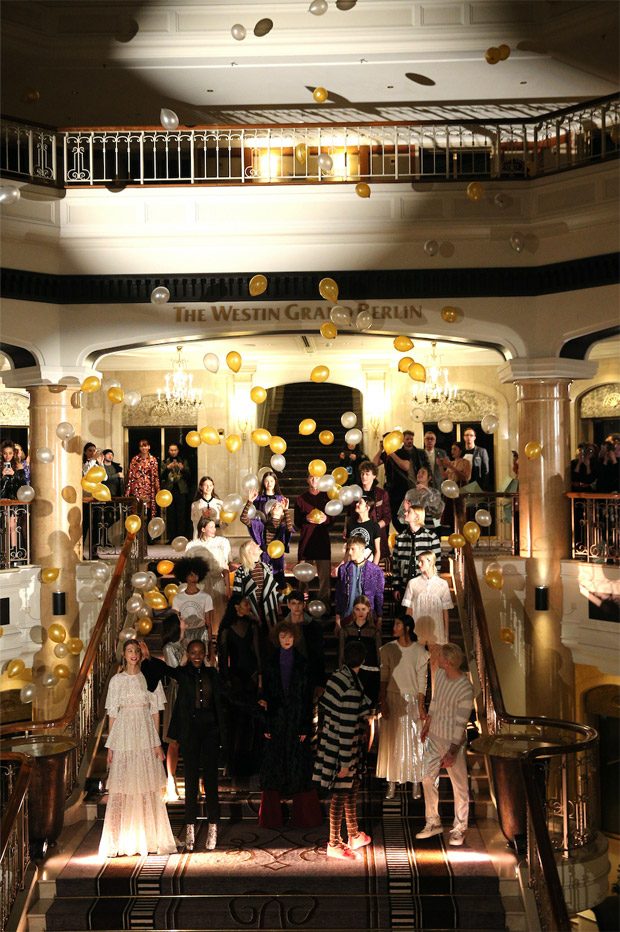 Picture Credit: Marcel Ostertag
Review by Sussan Zeck for D'SCENE Magazine