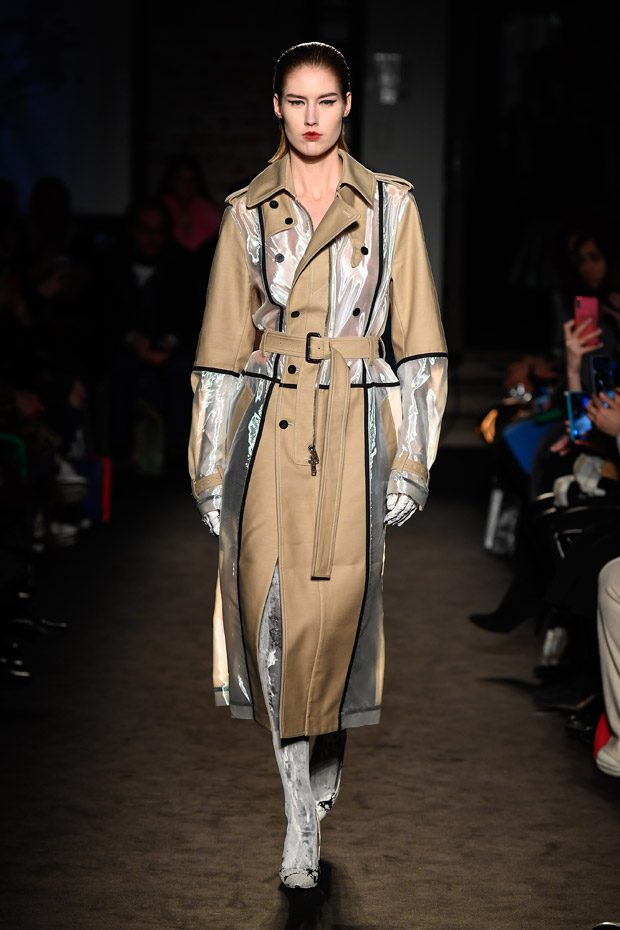 Discover Atsushi Nakashima's Fall Winter 2019.20 Erosion Collection, that explores an element which gradually invades other elements territory, presented on Sunday February 24th, during the recently finished Milan Fashion Week.
"Artificial flock applied on original laces surfaces and overlapping of different elements to express a erosion. Jacquard weave made with the brand monogram pattern applied to natural fur-like pile and the shedding proof technique fur pile developed by Kaneka corporation (The name of fiber: On the signature brand monogram pattern, mole yarn embroidery interwoven to create the sense of erosion of the fabric.
The motif of Endlicheri, a ancient fish / a living fossil which remains unchanged for their function and shapes from the Devonian age. To express the sense of erosion, by using ink and water on Japanese traditional paper, illustrates it from bird's-eye view. Draws with the water of 80years ago falling from Fujiyama, a mountain represent Japan. Same techniques were used to illustrate Dragons."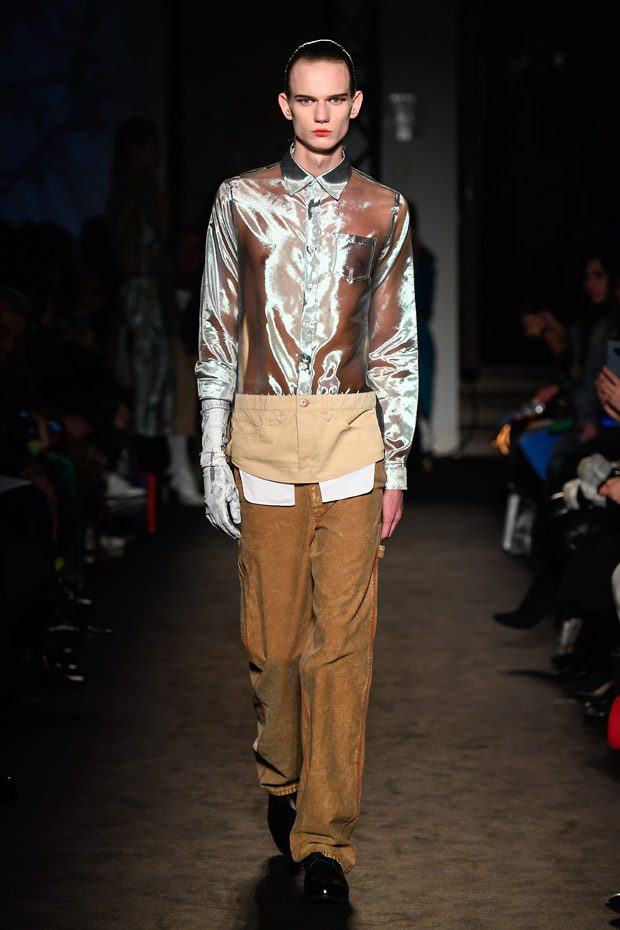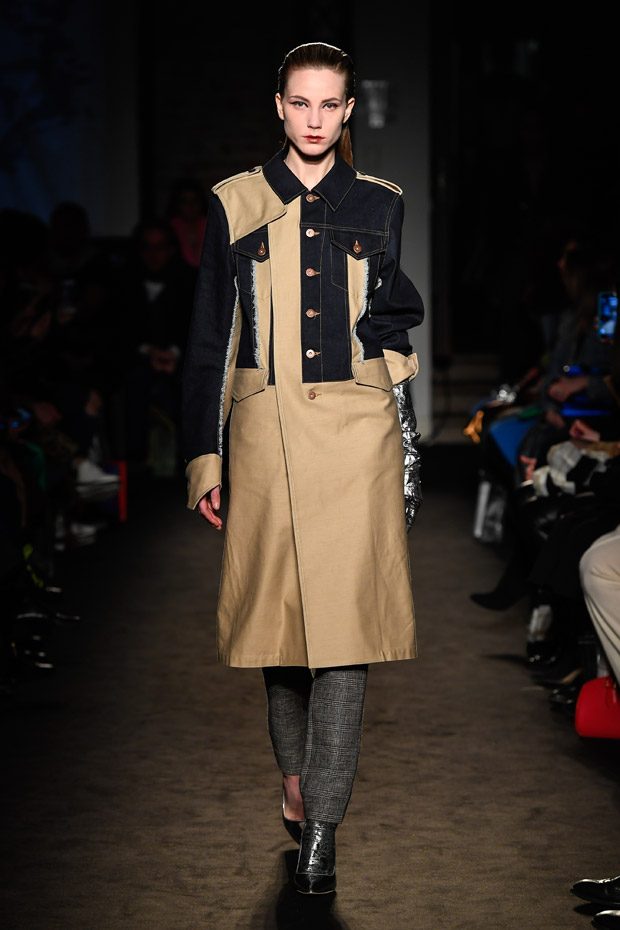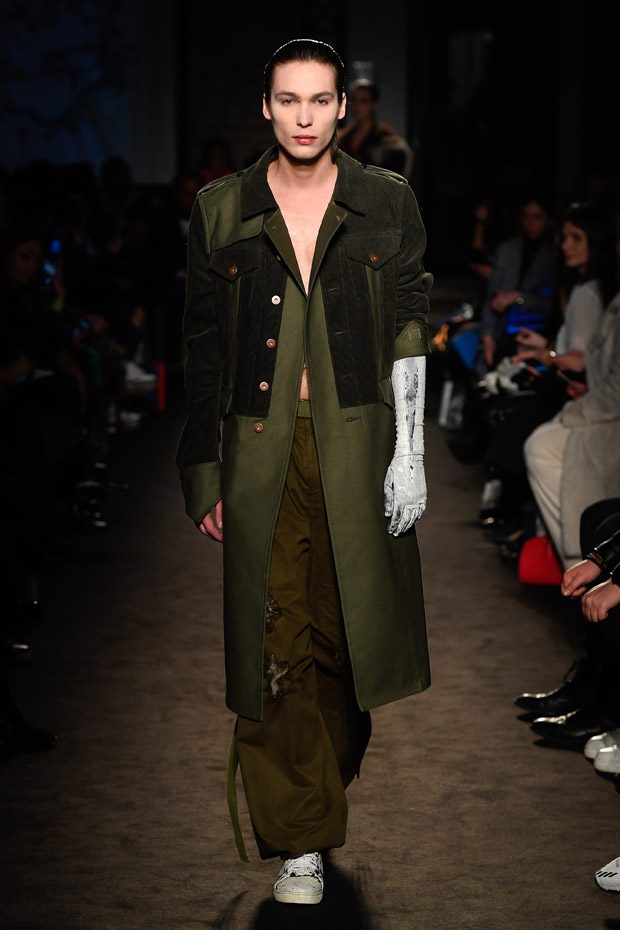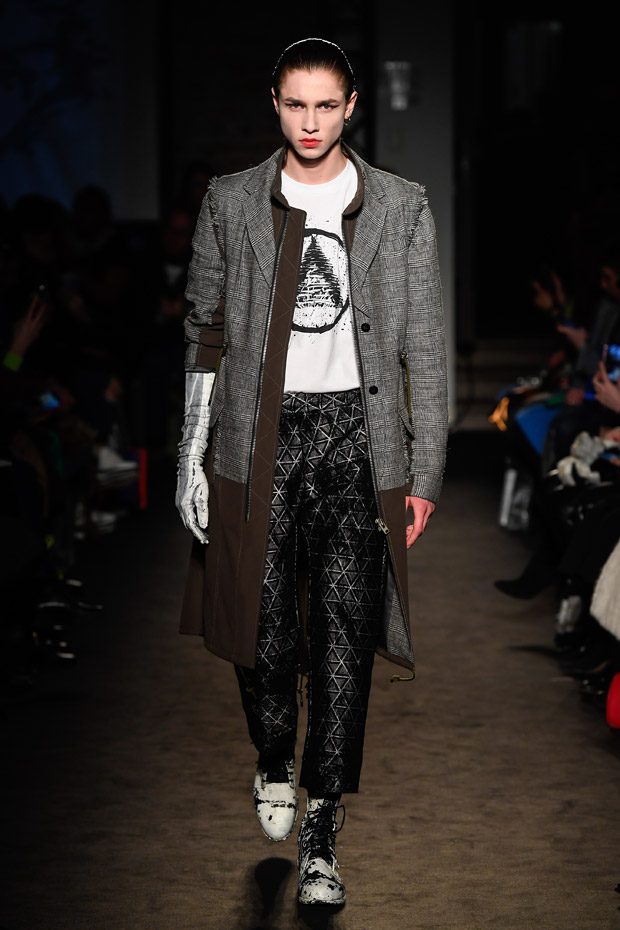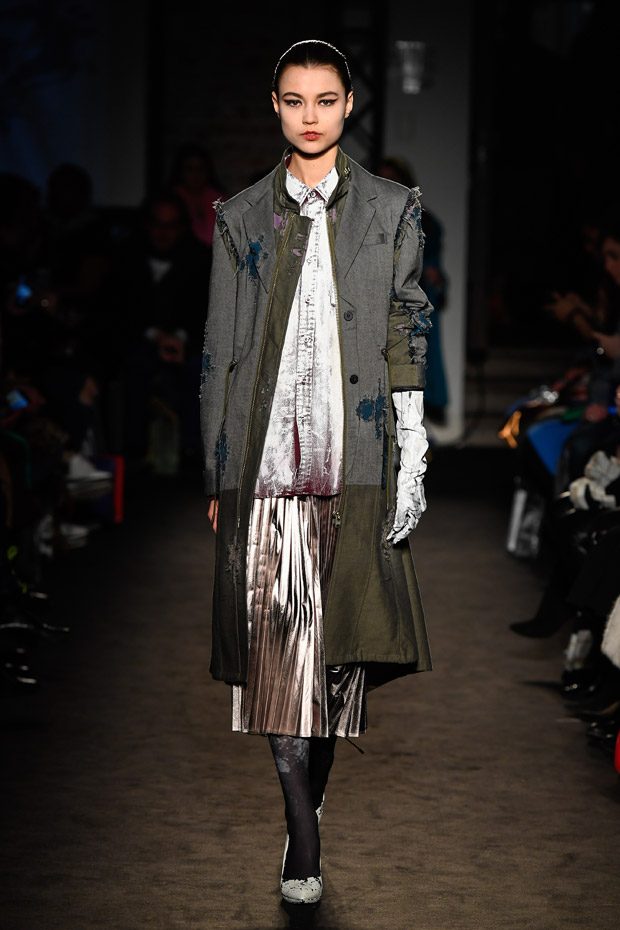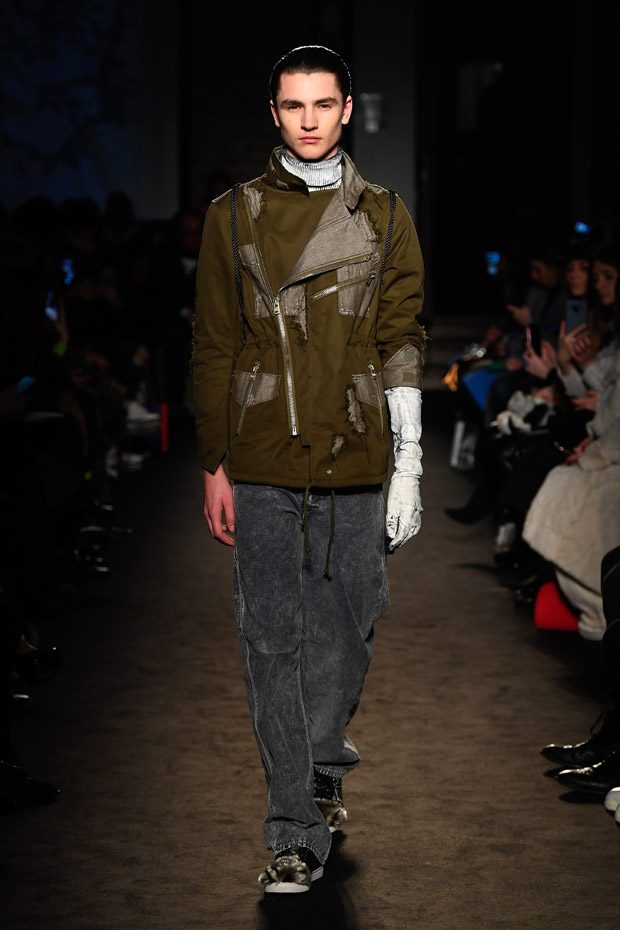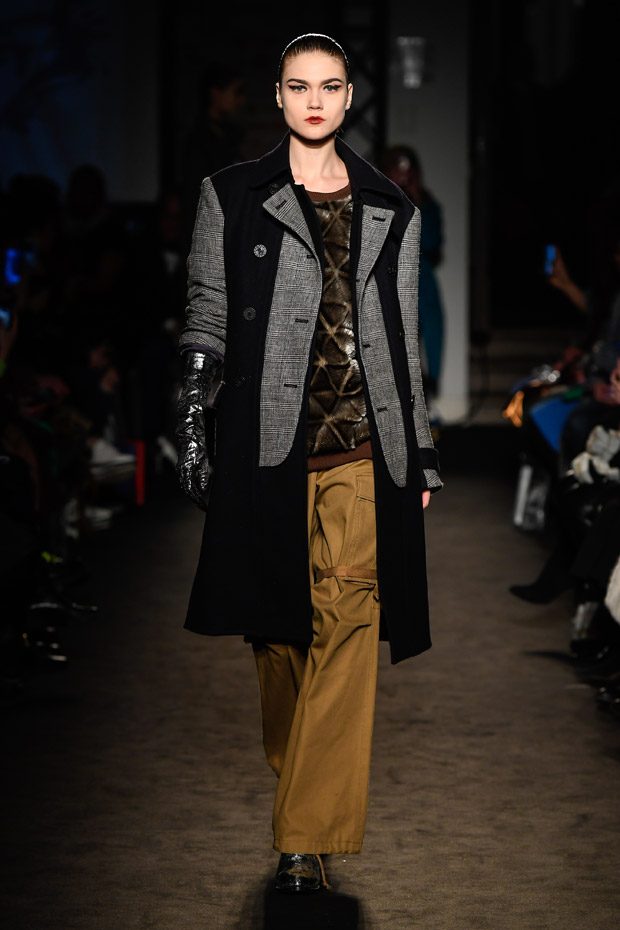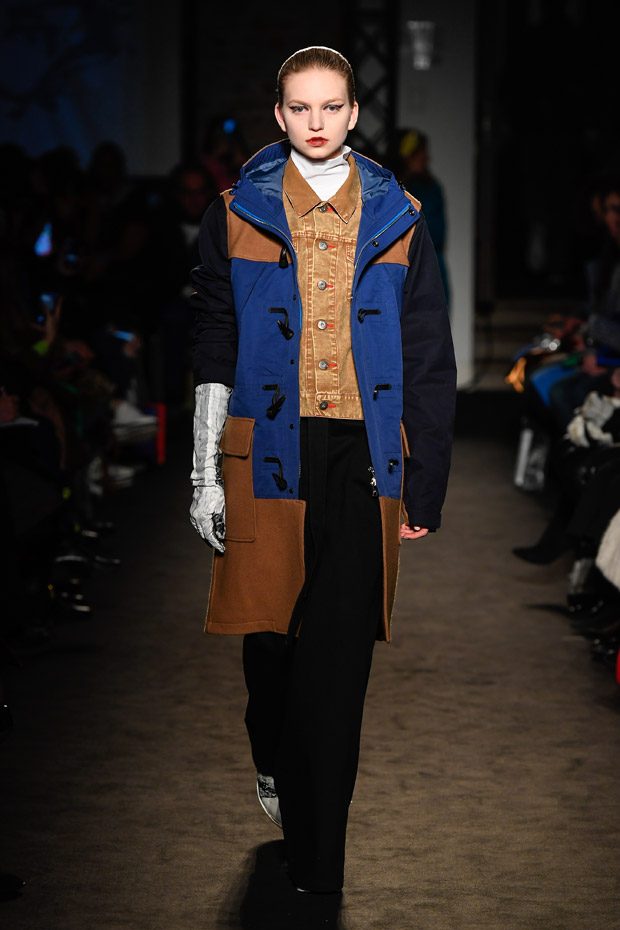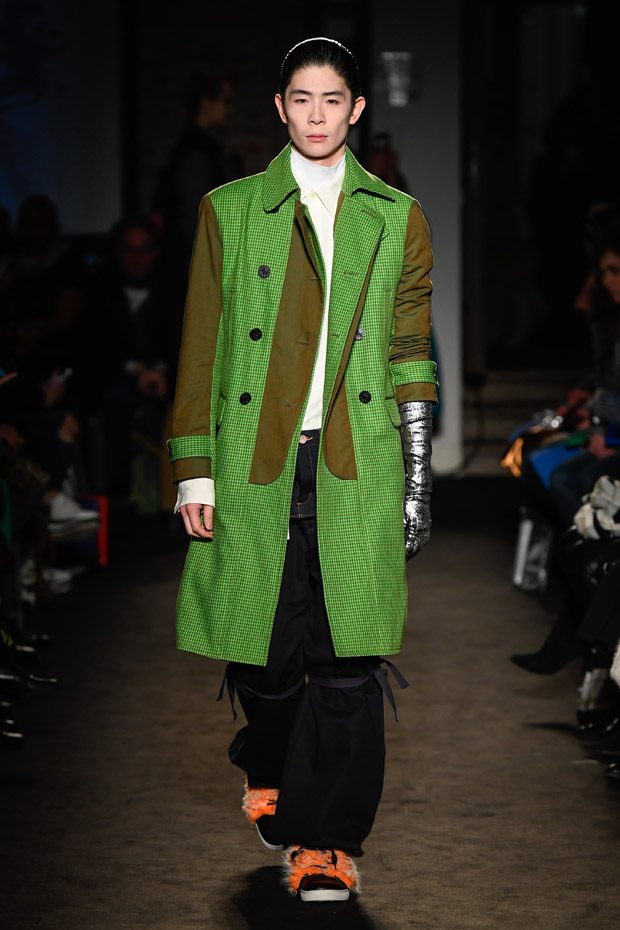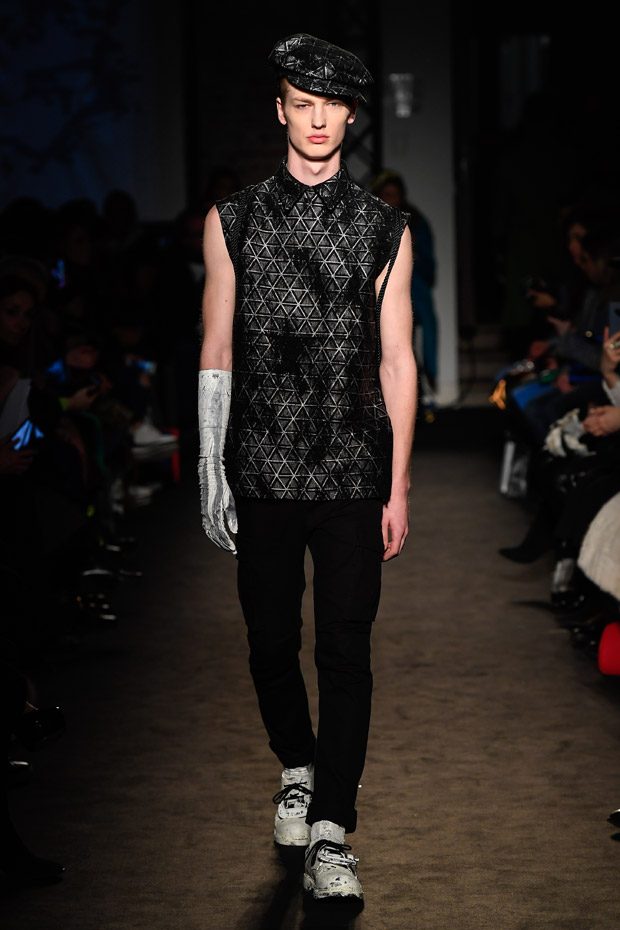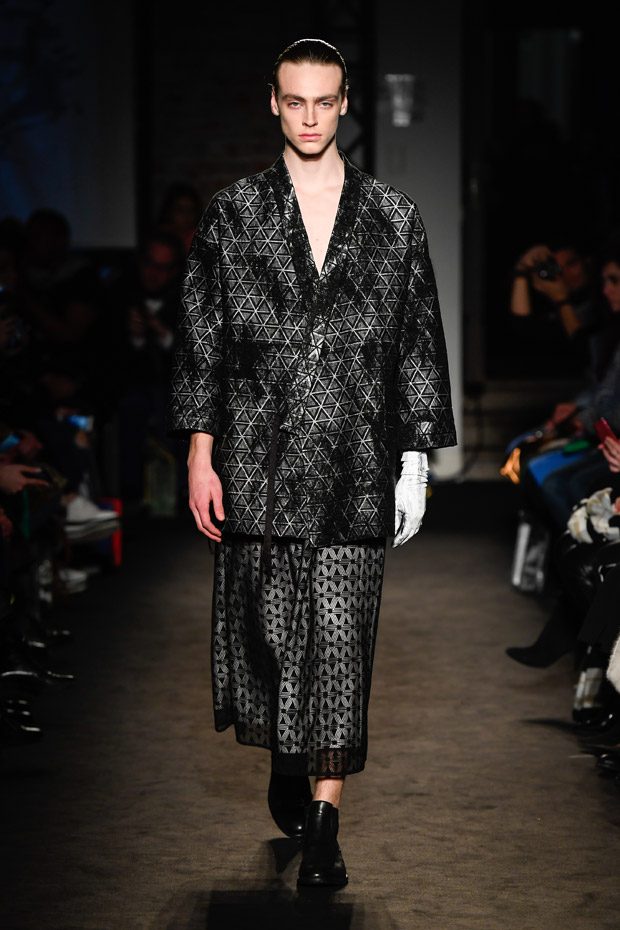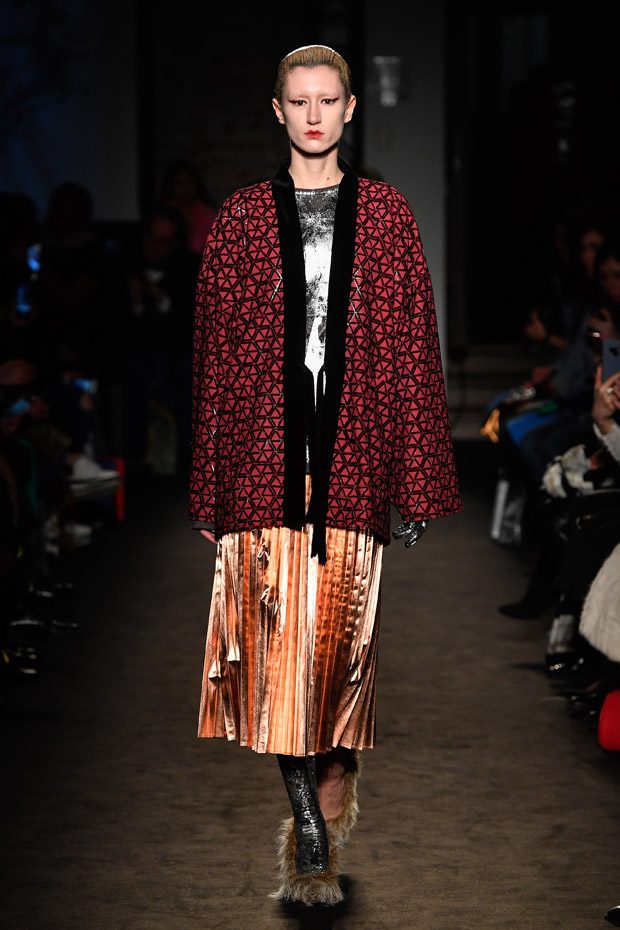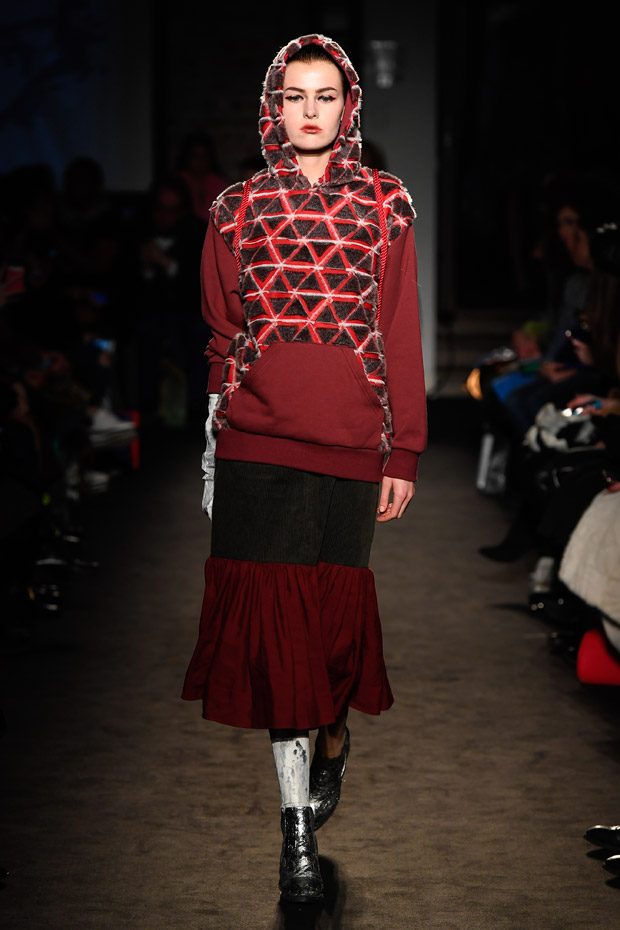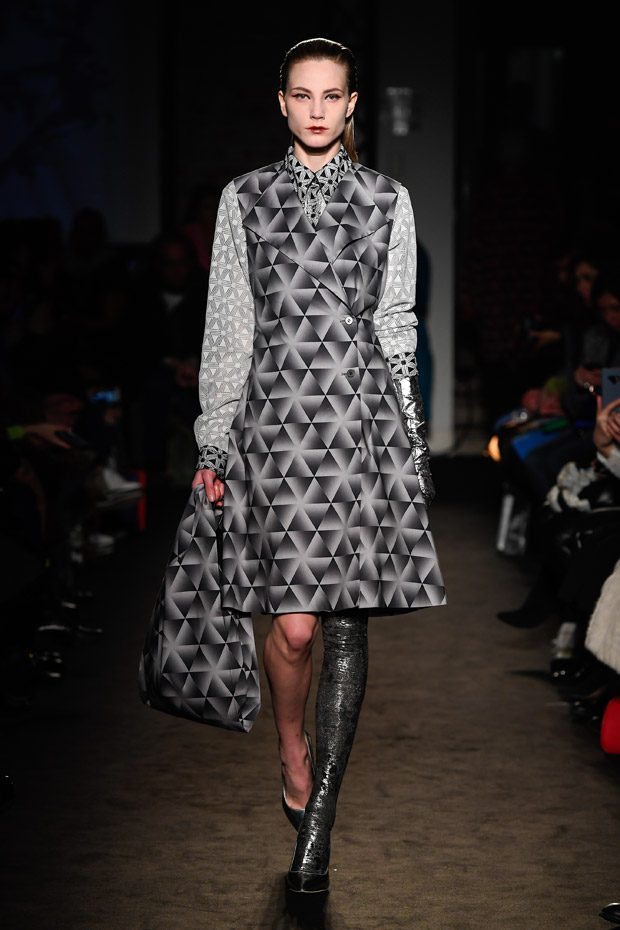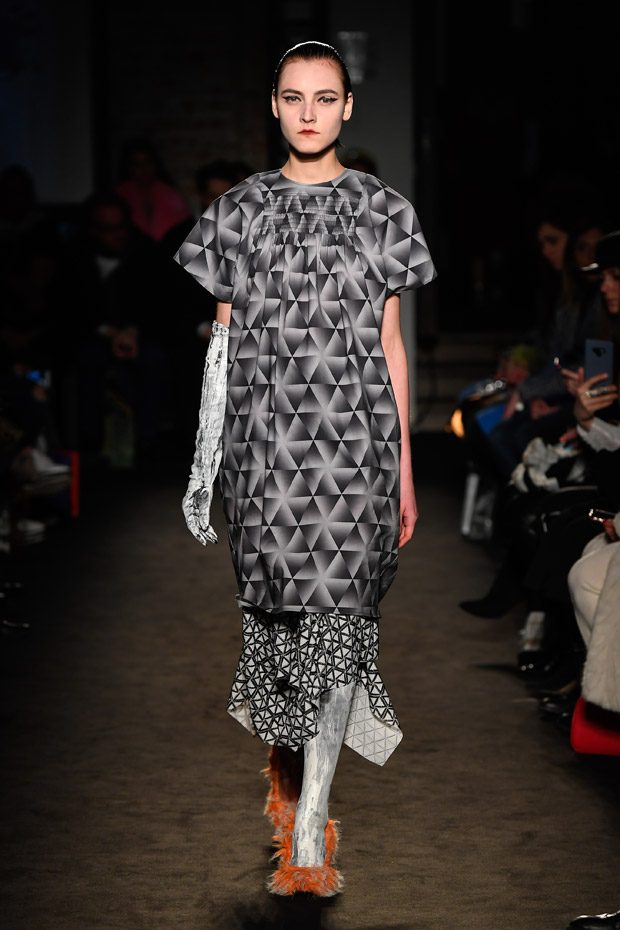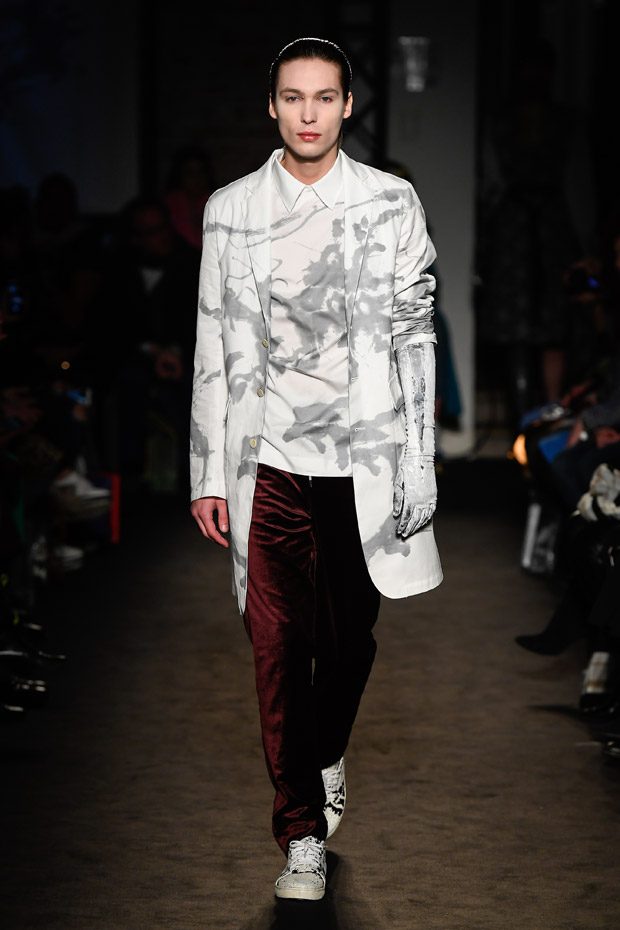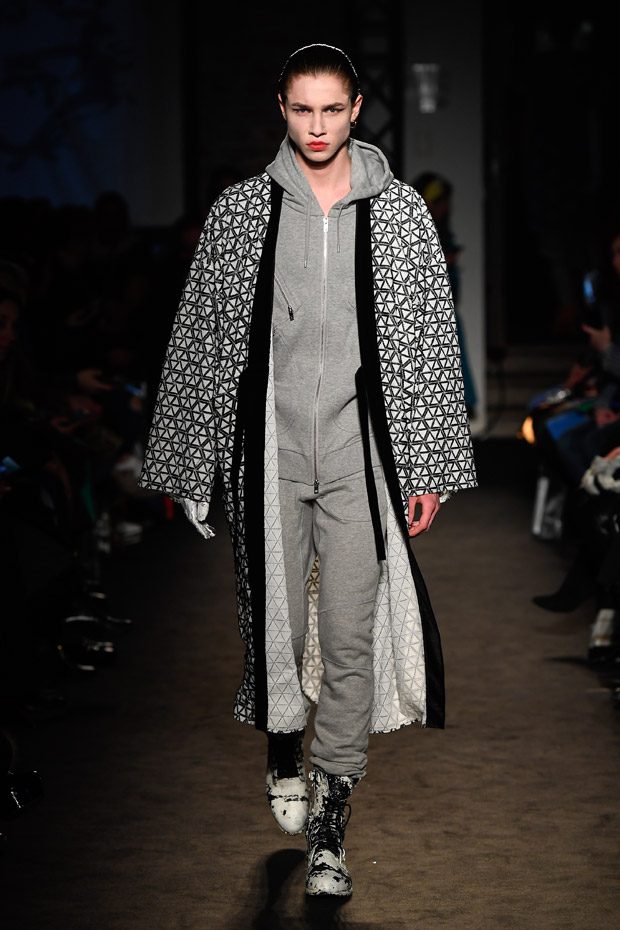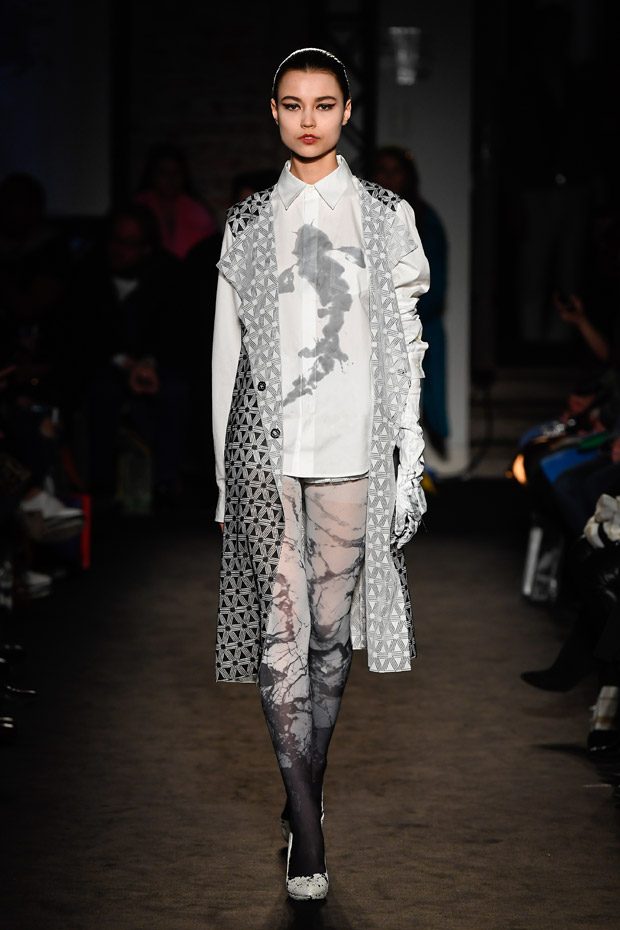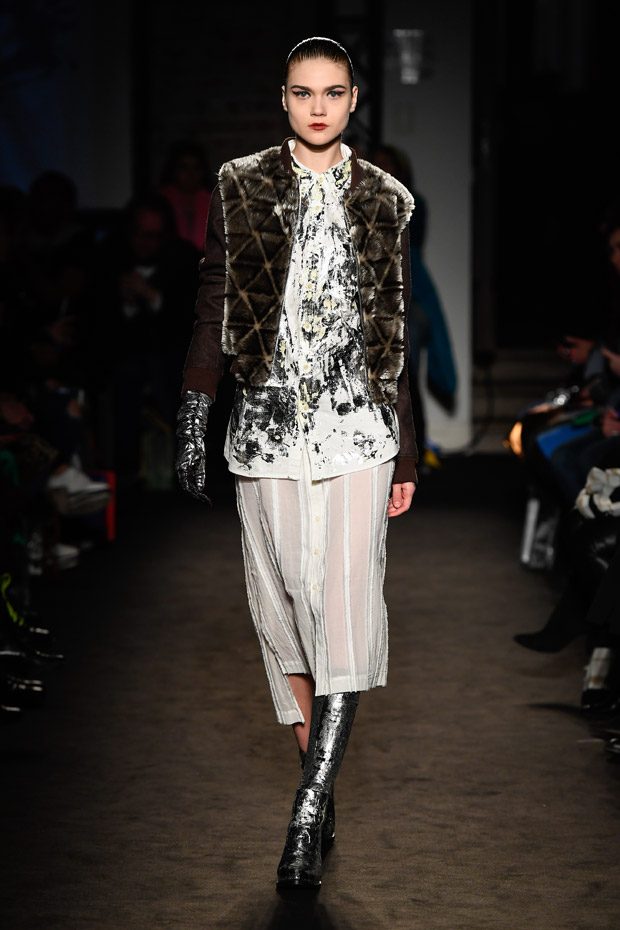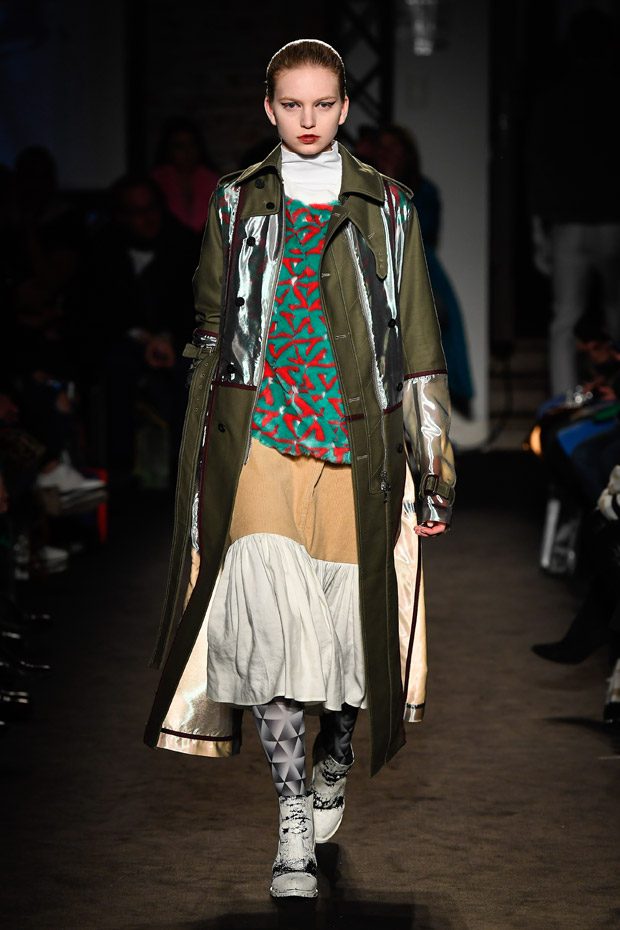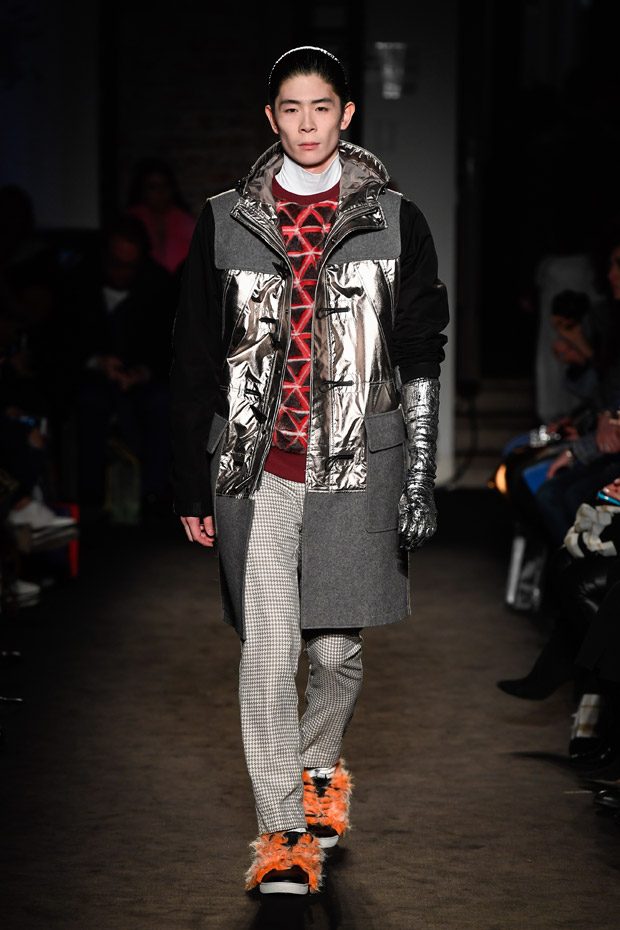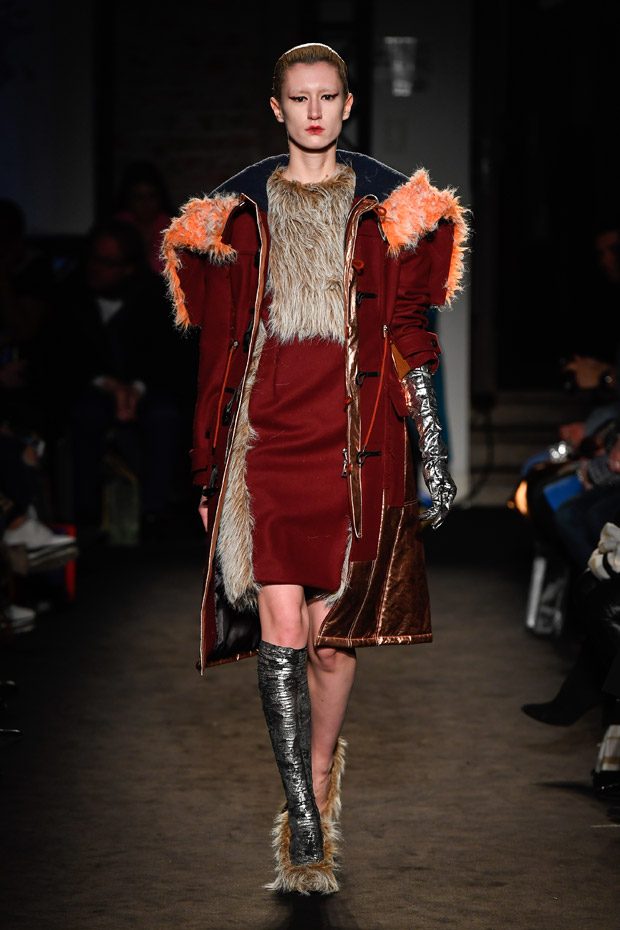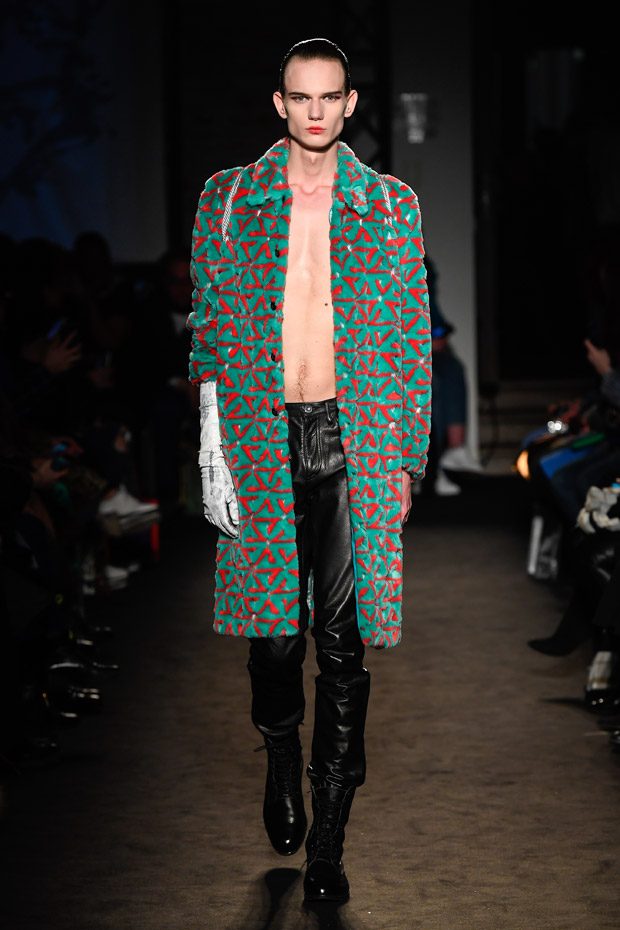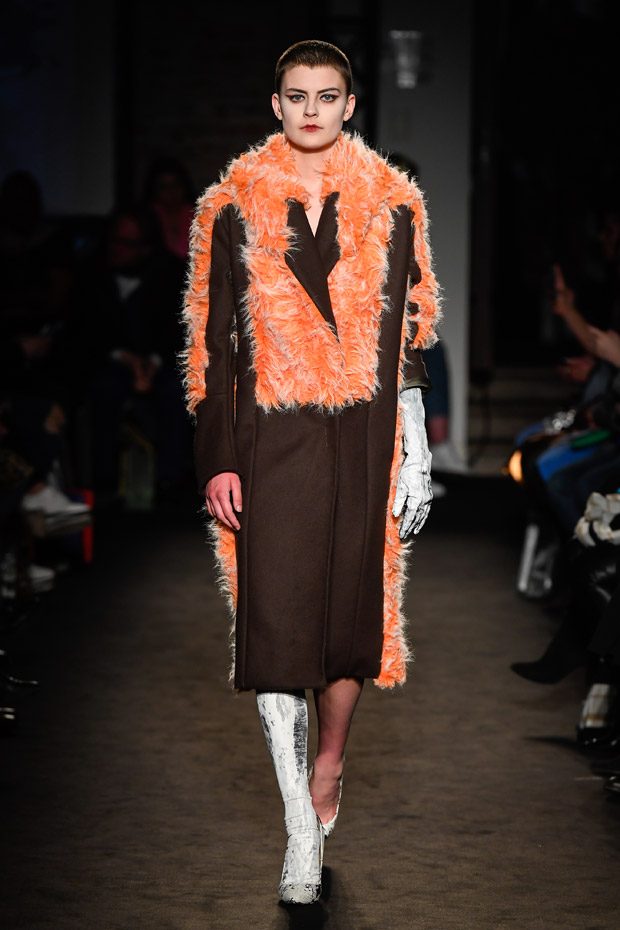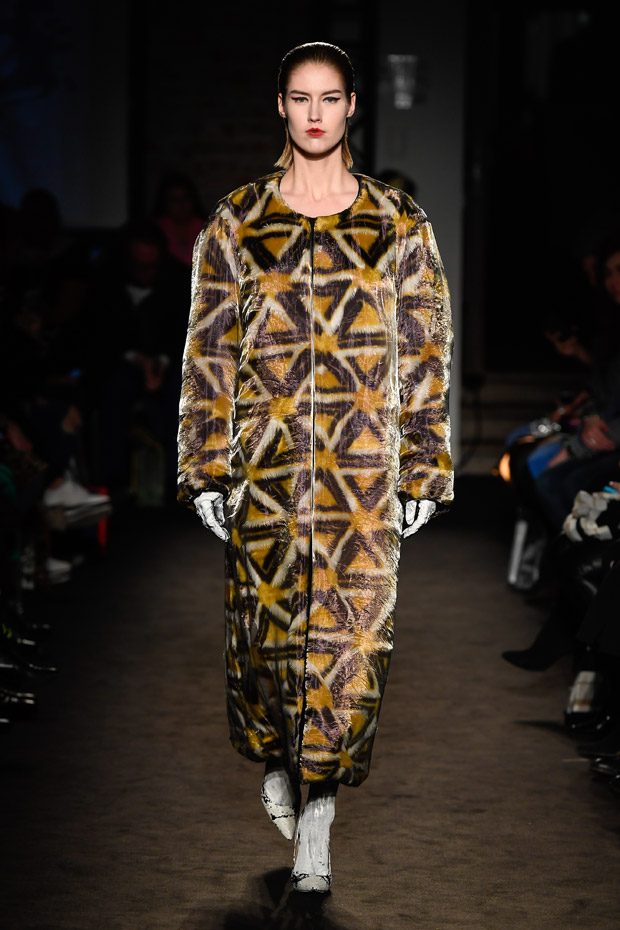 We love hearing from you, connect with us on Twitter, Instagram and Facebook.