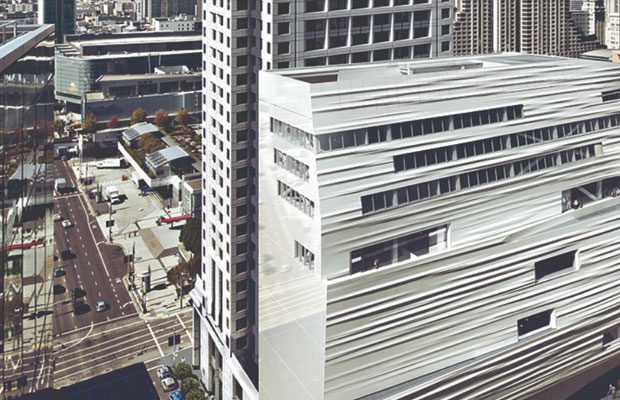 San Francisco has always been at the forefront of both social and creative movements. Known for its fun atmosphere and glittering views of the Pacific Ocean, this city is teeming with a vibrant community and excellent hospitality. While you're visiting, it's well worth taking a look round the artistic establishments of this eclectic city.
San Francisco Museum of Modern Art
You might be surprised to find out that the San Francisco Museum of Modern Art is the largest of its kind in the entirety of the United States. It's a vibrant cultural hub for the Bay Area in San Fran and is open to 45,000 square feet of free, art-filled space that is accessible to the public. There are always one-of-a-kind exhibitions on, which showcase some of the most exciting, contemporary artists today. Their art collections are housed in their LEED Gold-certified art gallery, which was designed by the global architects Snøhetta and Mario Botta.
Read more after the jump: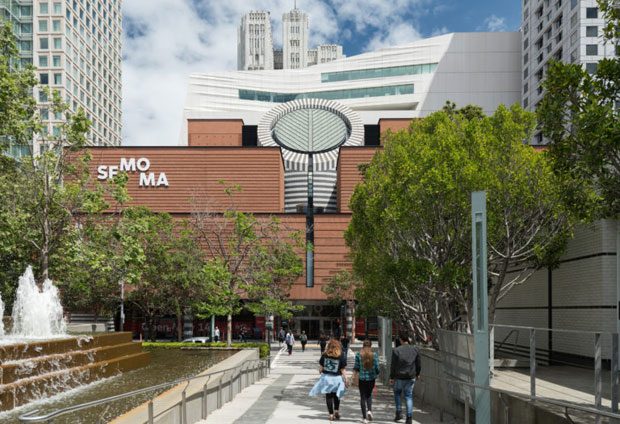 Legion of Honor
This art history museum was initially built in the memory of Californian soldiers who died in the First World War. The Beaux-arts building is located in Lincoln Park and overlooks the vastly-beautiful Pacific Ocean, Golden Gate Bridge and the entirety of the rest of the city. Artefacts of note include Rodin's Thinker and one of the largest collections of prints and drawings in the country. The collections at this museum are designed to provide a unique perspective on the political and social movements of the last 4,000 years from around the world.
Day and night clubs
Located in the SoMa (South of Market) district, 111 Minna has two cultural dimensions to it: an art gallery by day, dance club by night. It's said to attract a wide variety of visitors and dancers alike, and features both internationally renowned artists as well as local ones. The bar itself is a work of art: a 25-foot-long rolled steel and copper creation by local sculptor Jud Bergeron.
Being a fashionable, bright young thing means sampling the best of San Francisco's night life – whether that's trendy bars or 12-course restaurants that keep you out until the dark hours. Dropping off your bags to go visiting galleries in the day and visiting bars and clubs in the night turns your getaway to both a day and night affair.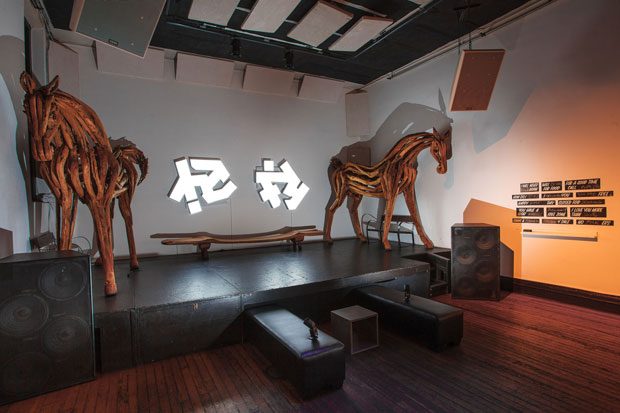 When planning such a luxurious trip you really do need to consider transportation. Hire a private driver to get around town, and then skip the hassle of commercial air flying with a private jet. You can find a private jet San Francisco to make your trip seamless, and rid you of the need to plan your days and nights around commercial transport.
Treasure Fest
What was once Treasure Island Flea Market has now become 'Treasure Fest.' This isn't just your regular flea market or yard sale, as Treasure Fest is host to a multitude of sellers and hospitality merchants, including:
• Over 400 crafters
• Artists
• Vintage collectors
• Over 35 food trucks.
On top of this they have three bars serving seasonal cocktails, local beers and wine, and all this all to the backdrop of music from up and coming local artists. Founded in 2011, the makers of this flea market wanted to create somewhere where vintage collectors and artists alike could sell their items and interact with the local community.
San Francisco is the perfect place for a sunny getaway with real substance. Hopping from gallery to gallery can be exhausting on the feet, but you'll have plenty to talk about over the city's brilliant cuisine offerings – whether you grab your taco out of a Treasure Island truck or dine at a world-renowned restaurant.