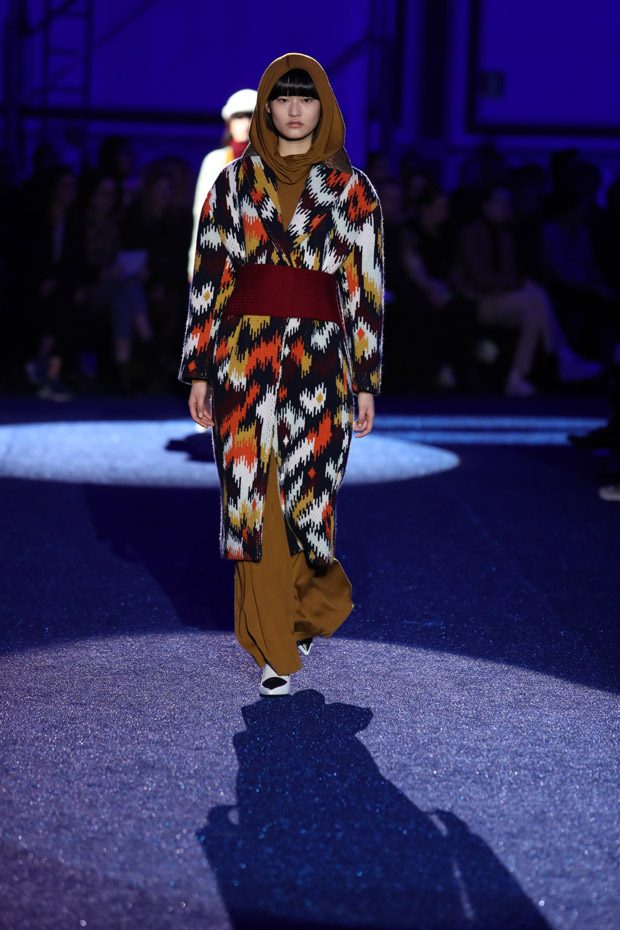 Discover MISSONI's Fall Winter 2019.20 Collection, that's entirely knitted, inspired by Angela Missoni's memories of the mid-Seventies style, presented on Saturday February 23rd, during Milan Fashion Week.
"Stepping into the blue of a chroma key. The color allows the change of the background however one prefers, teleporting characters across eras and places, in a flip.
It's a stargate, if you like. The Missoni chroma key is a door that connects different moments in the history of a fashion house that's been active for more than six decades and has endlessly explored every path of knitwear.
The blue door connects the present time with an instant placed on the cusp of the mid seventies, when volumes were long, lean and liquid, and fashion danced around the body.
A time of high waists and elegant elongation; of enveloping coats, flowing capes and hoods. A flip, and the fluctuating lines materialize here and now, into the blue, in a wardrobe of jacquard coats, capes, jumpsuits, suits and dresses, put together with enveloping moves."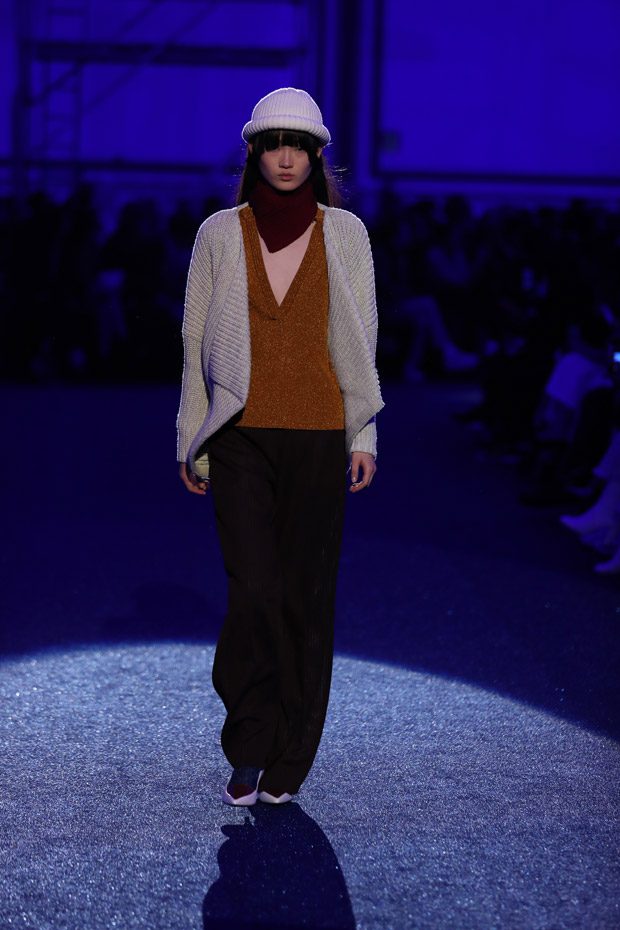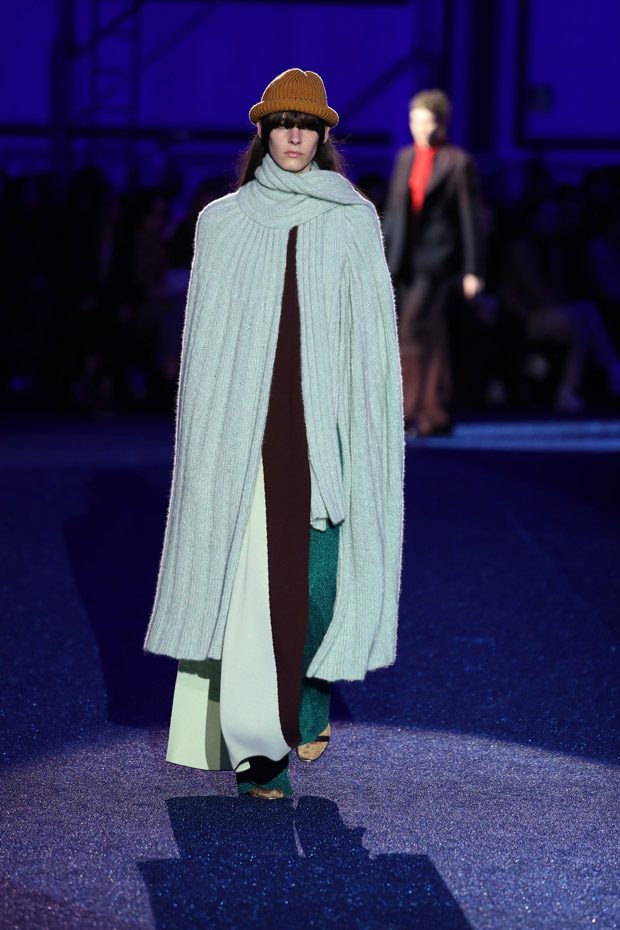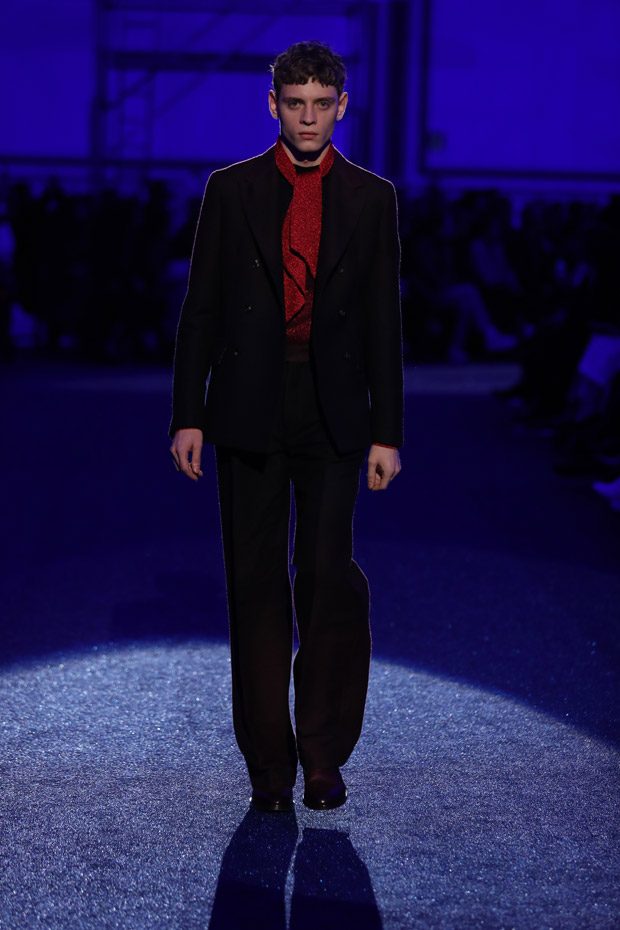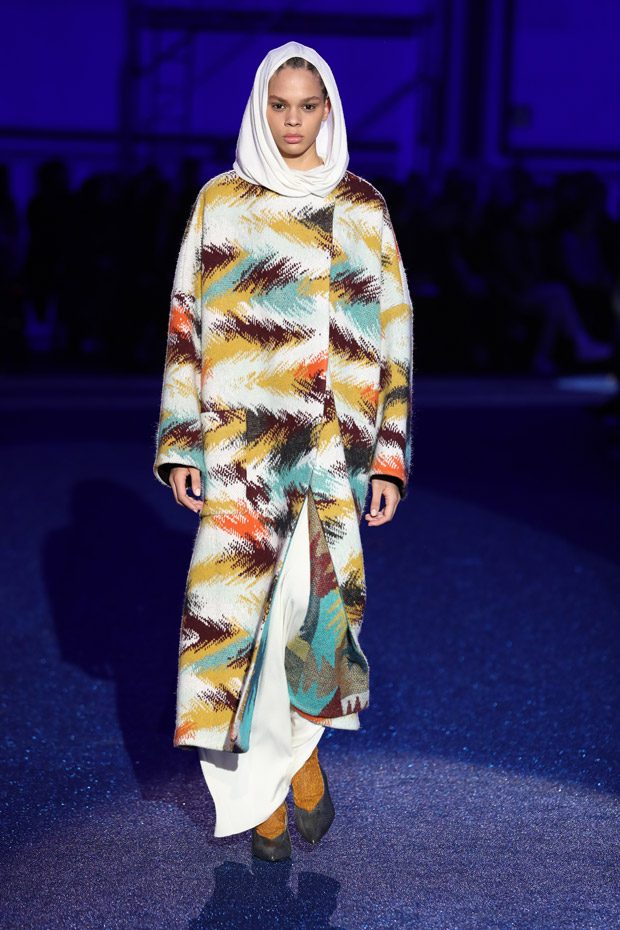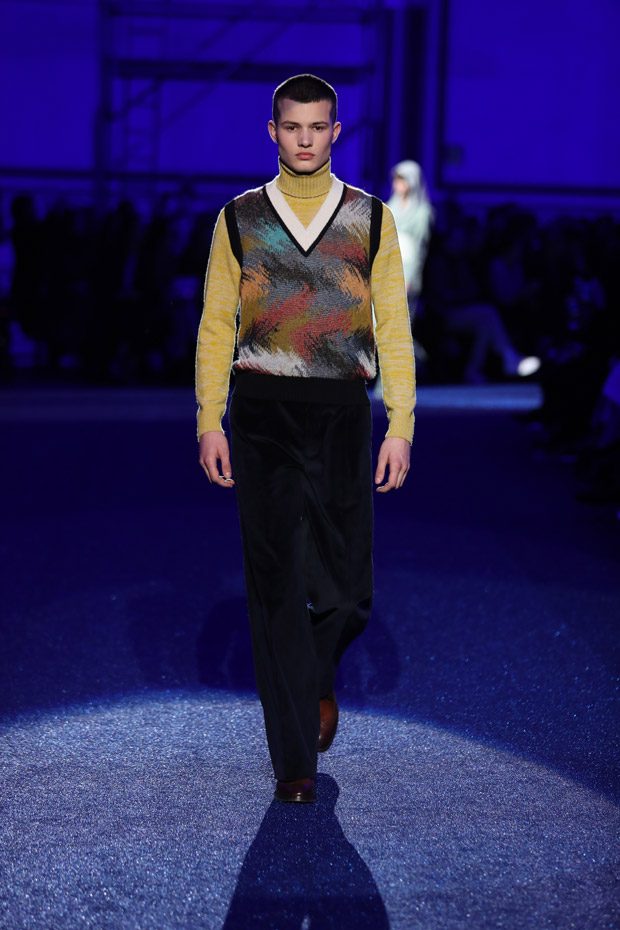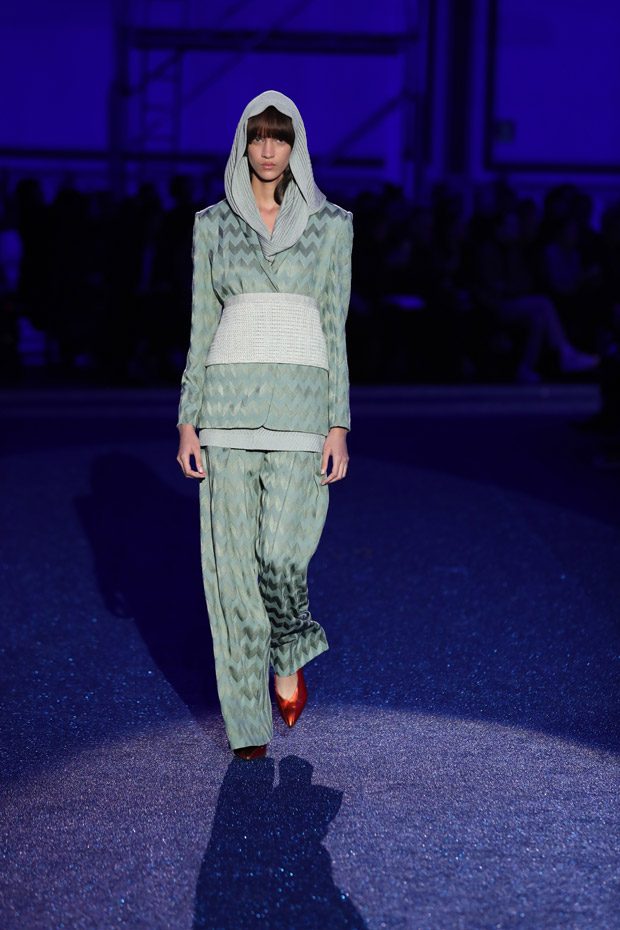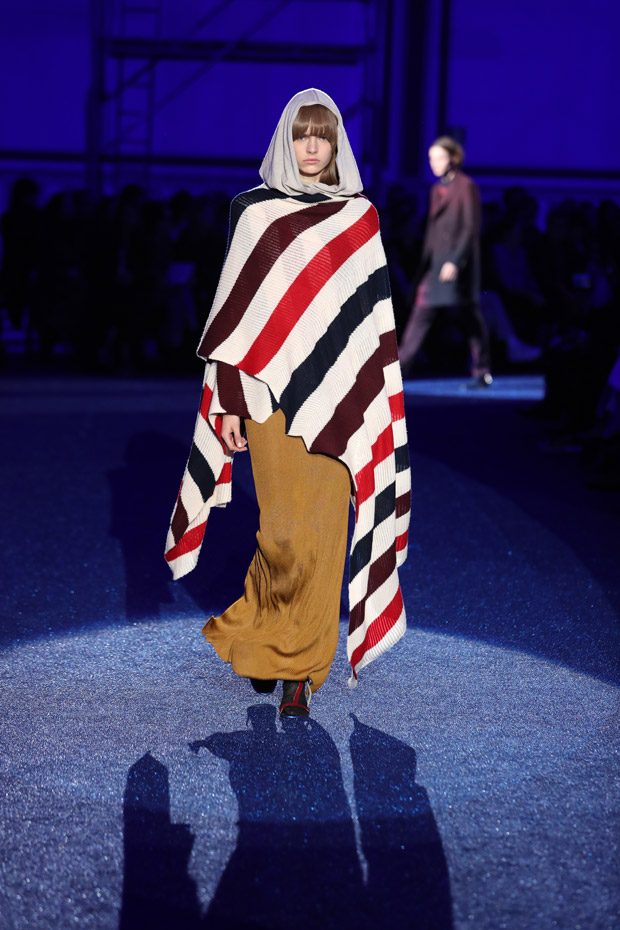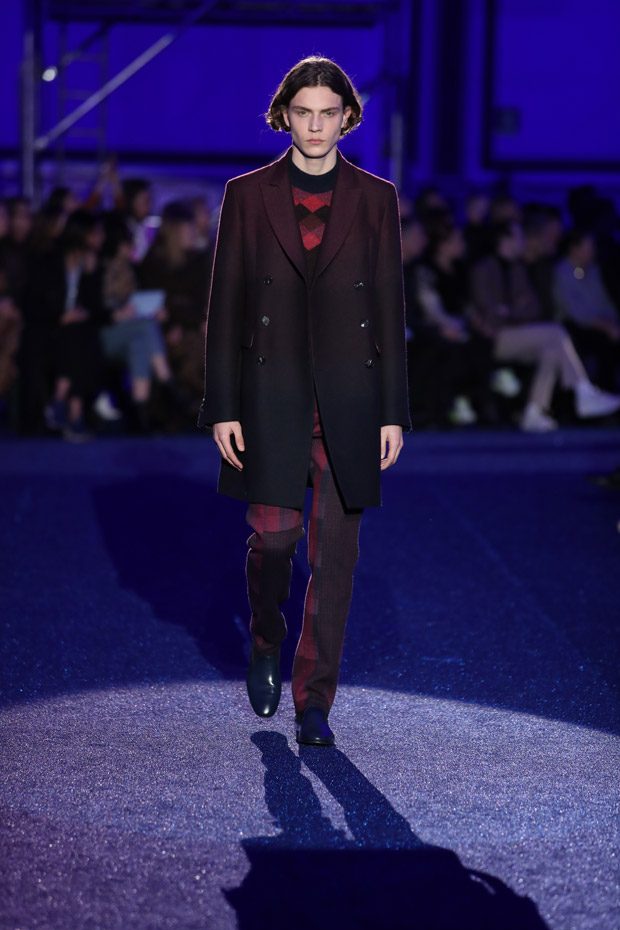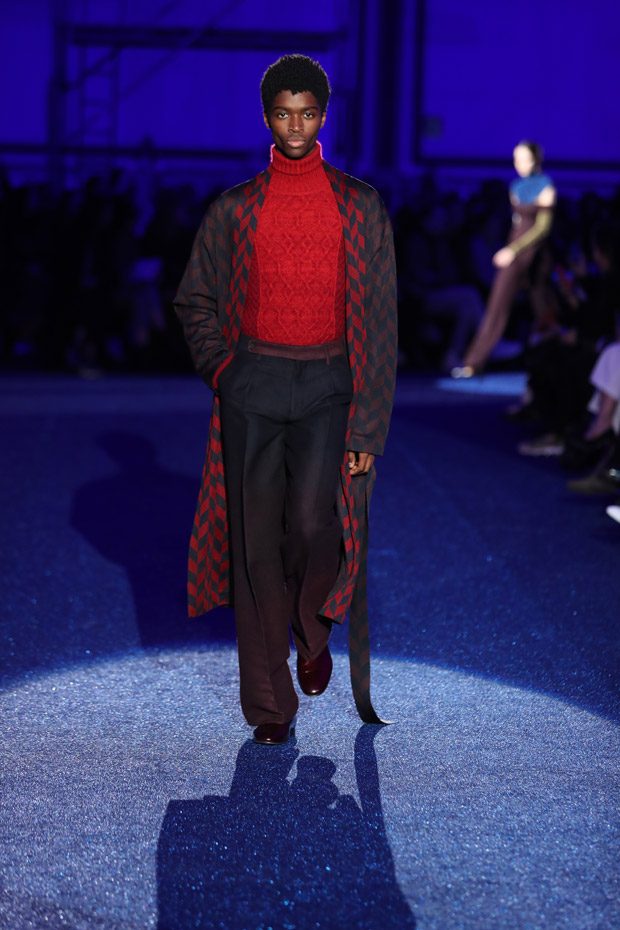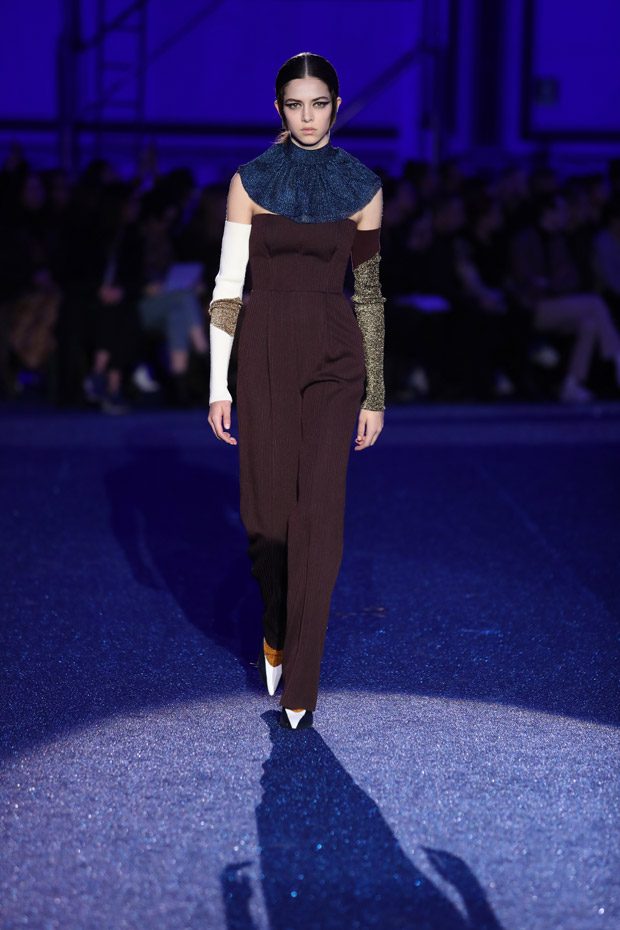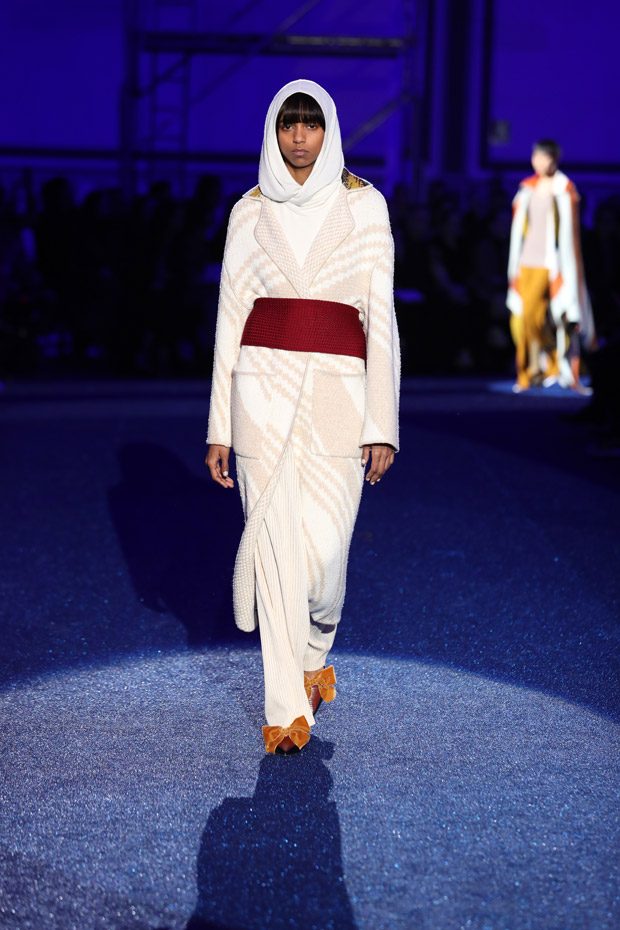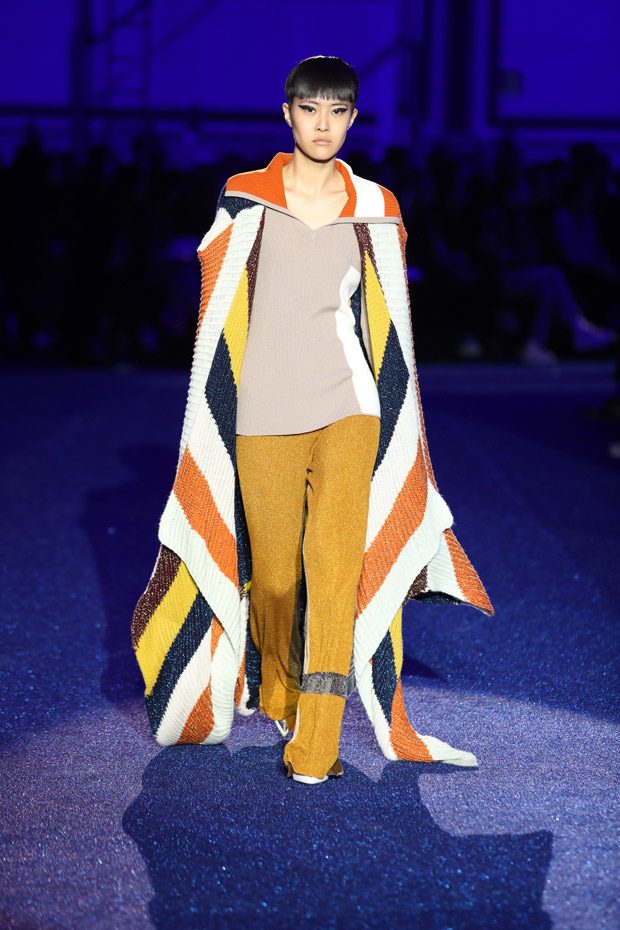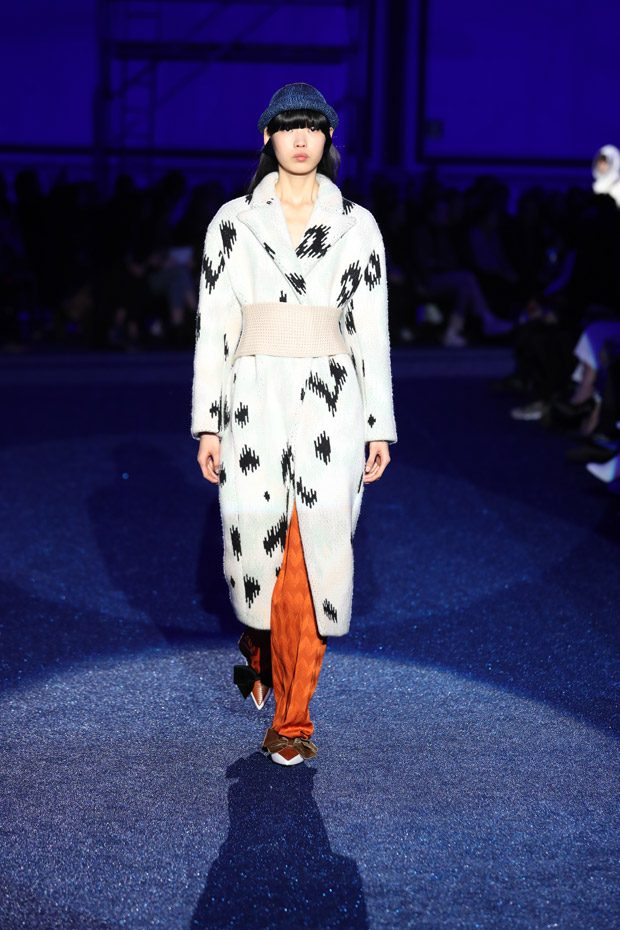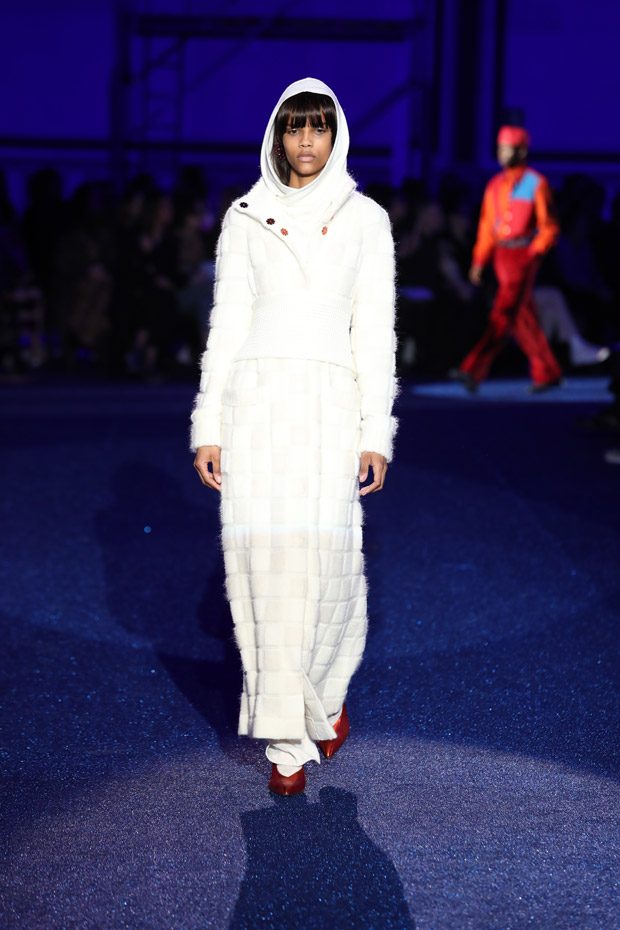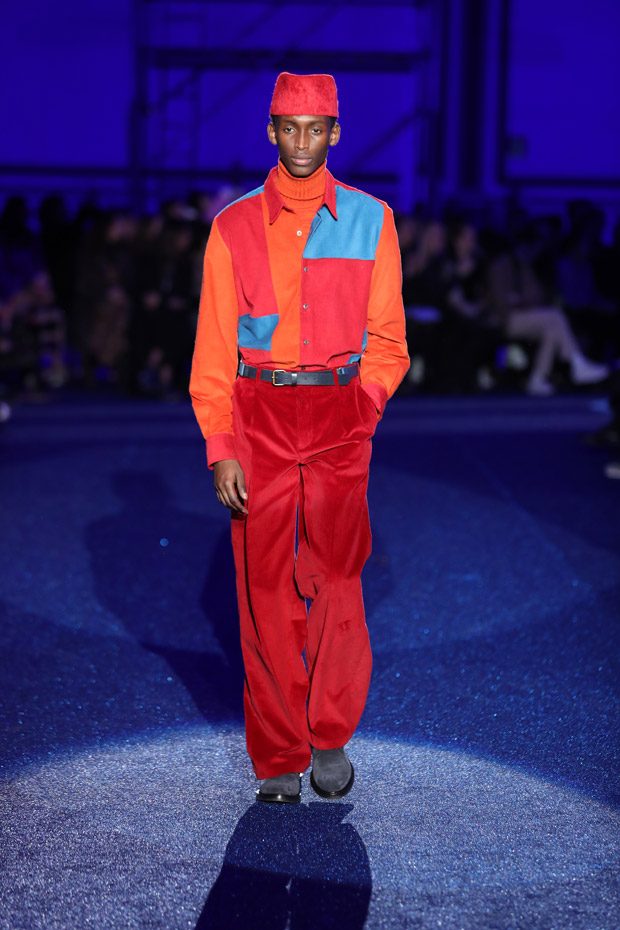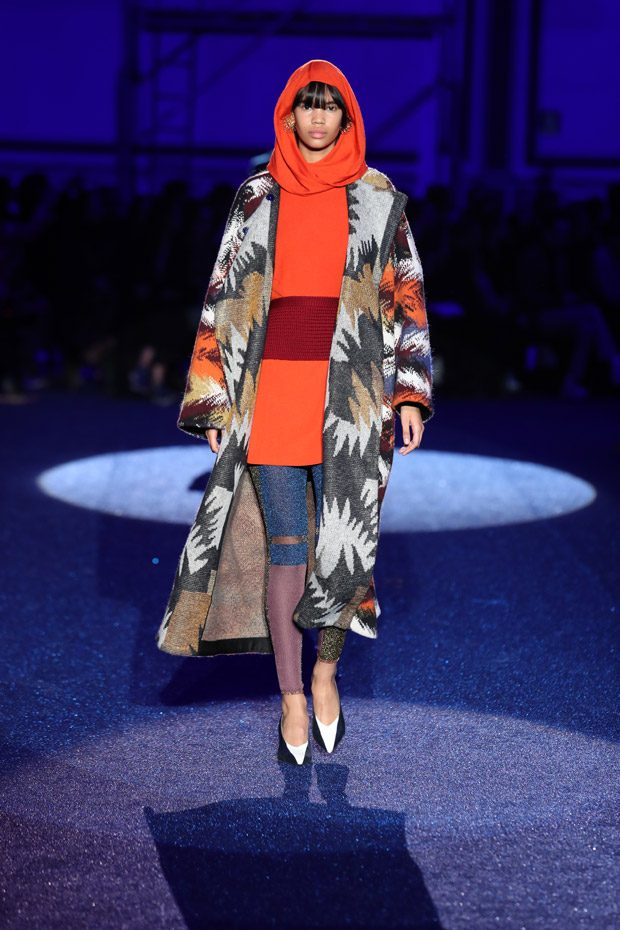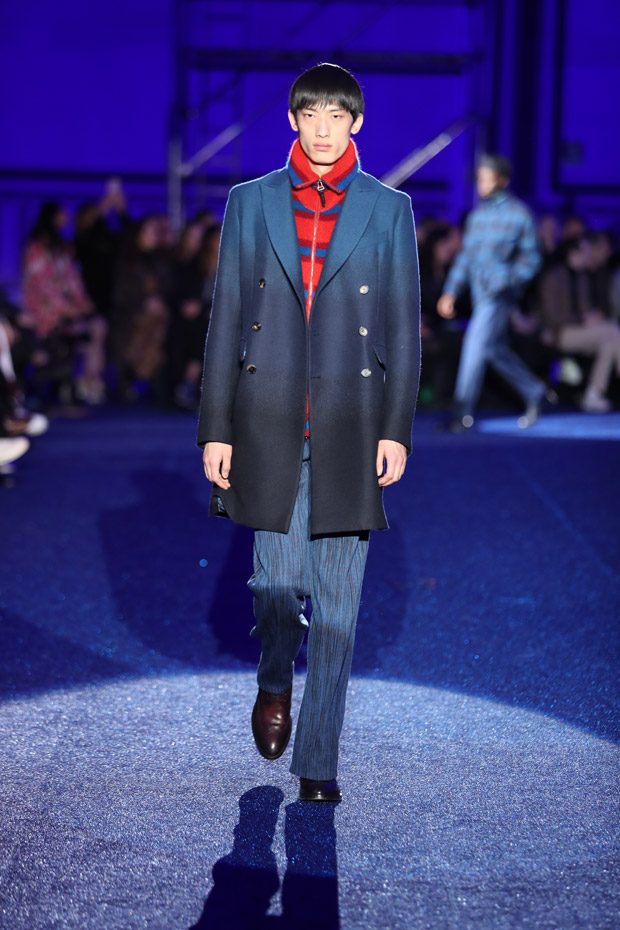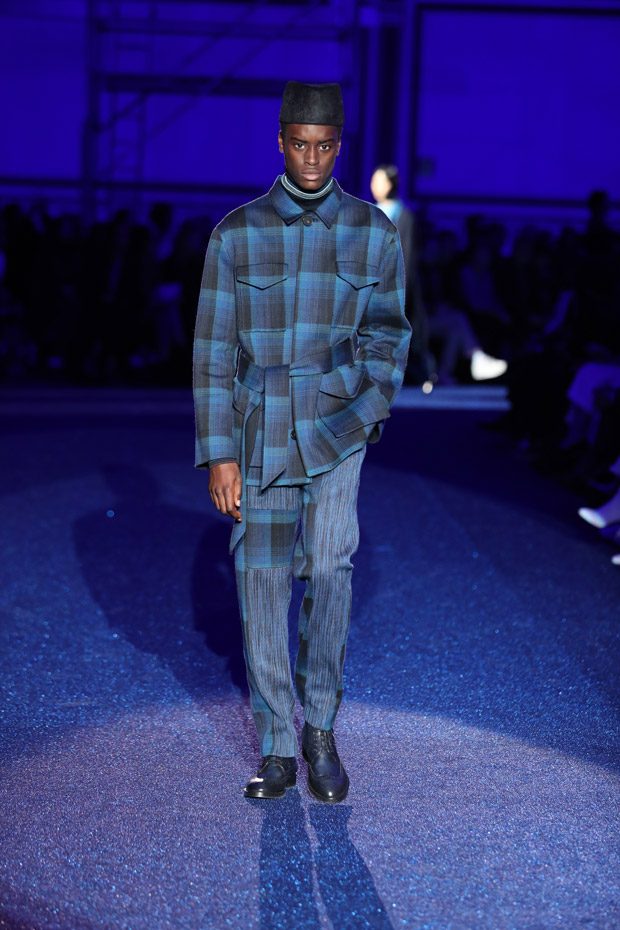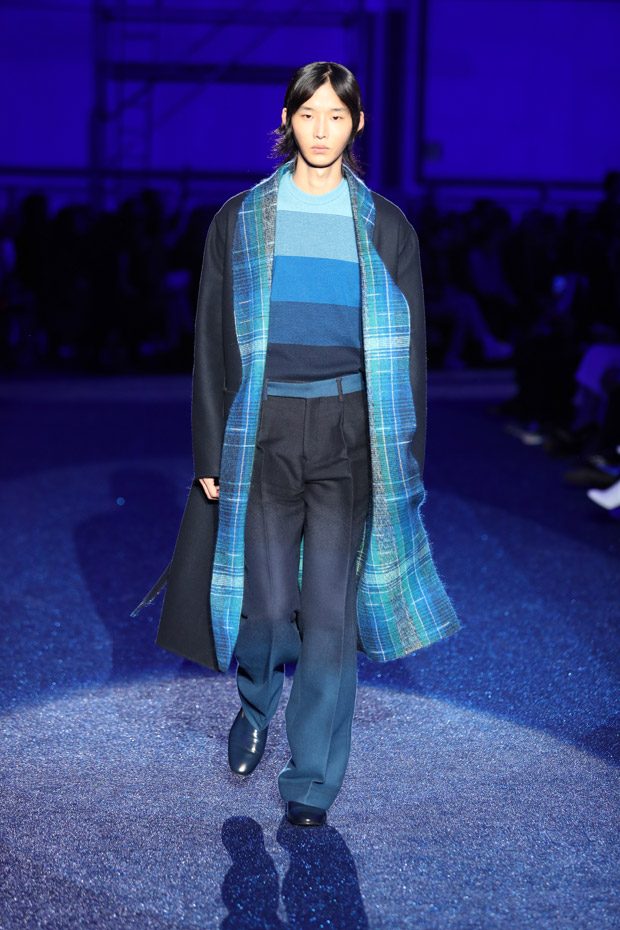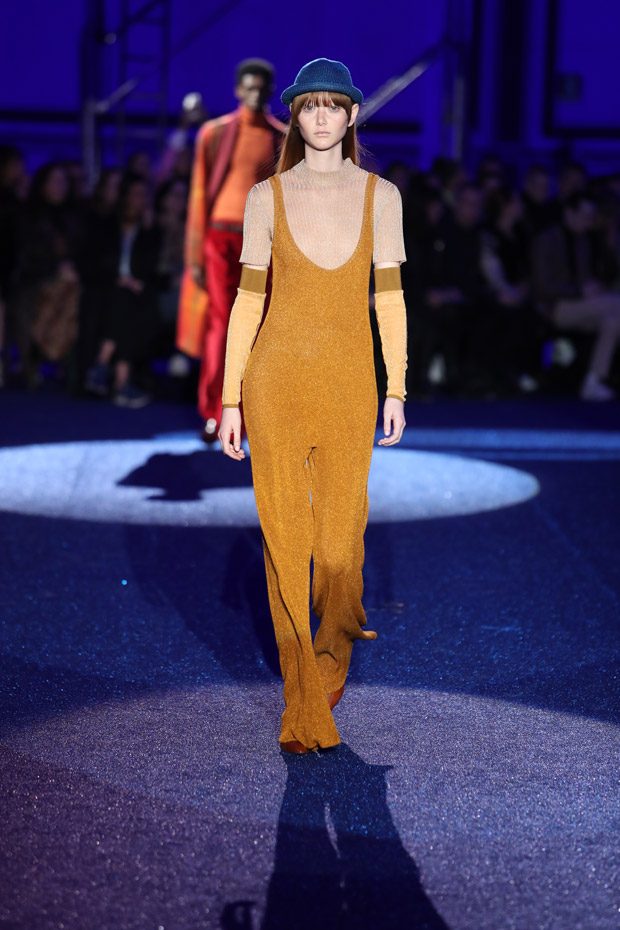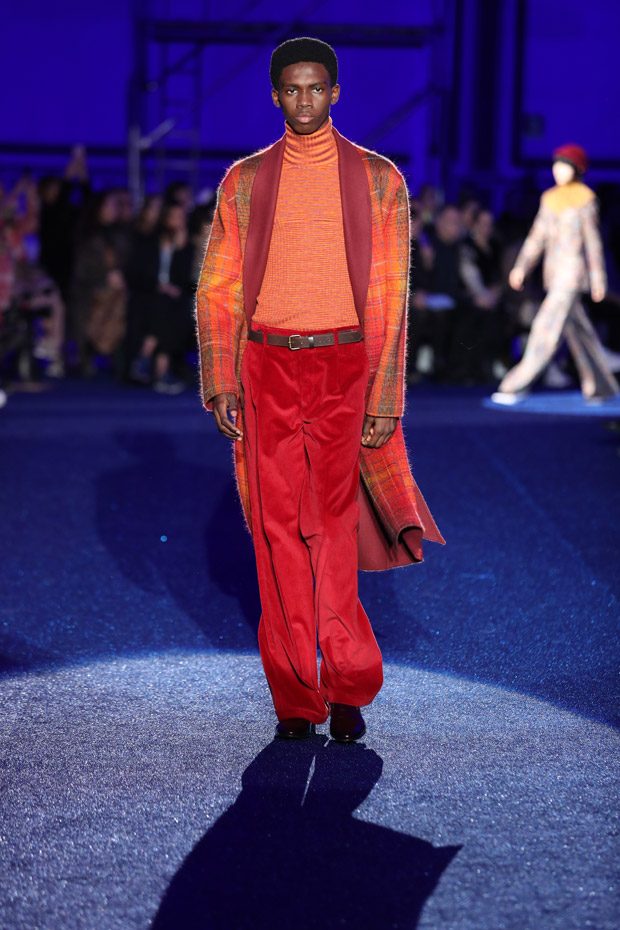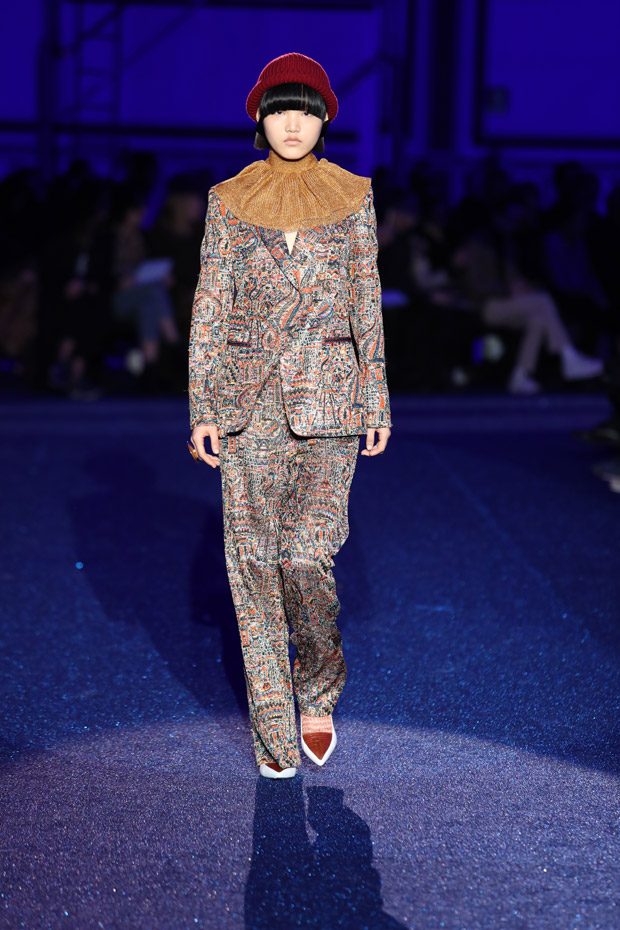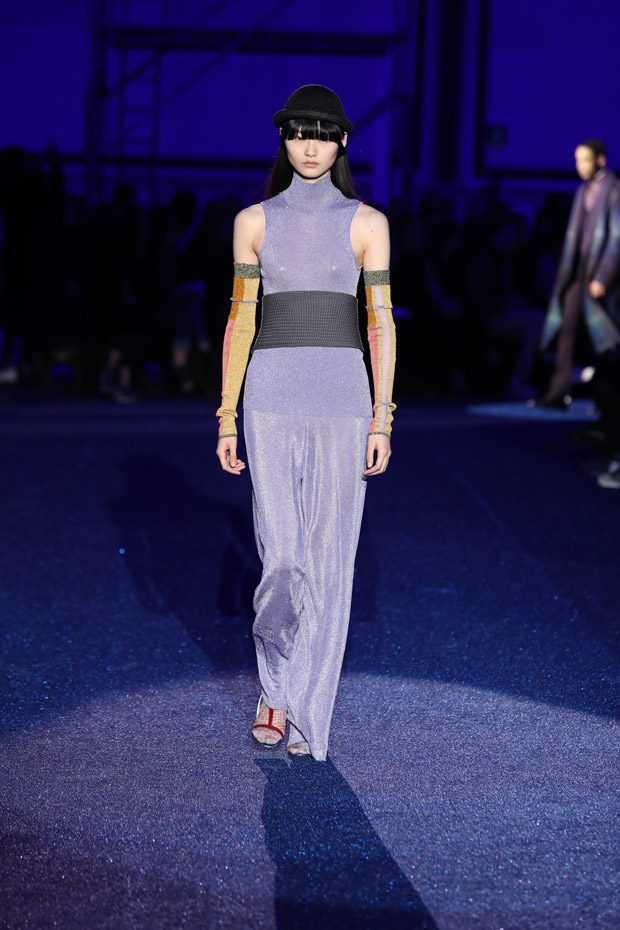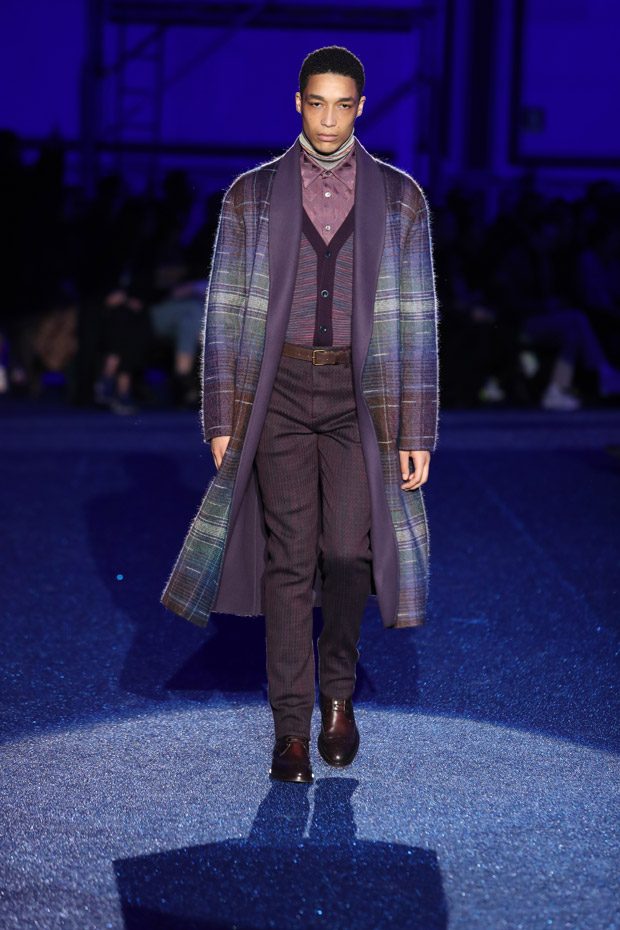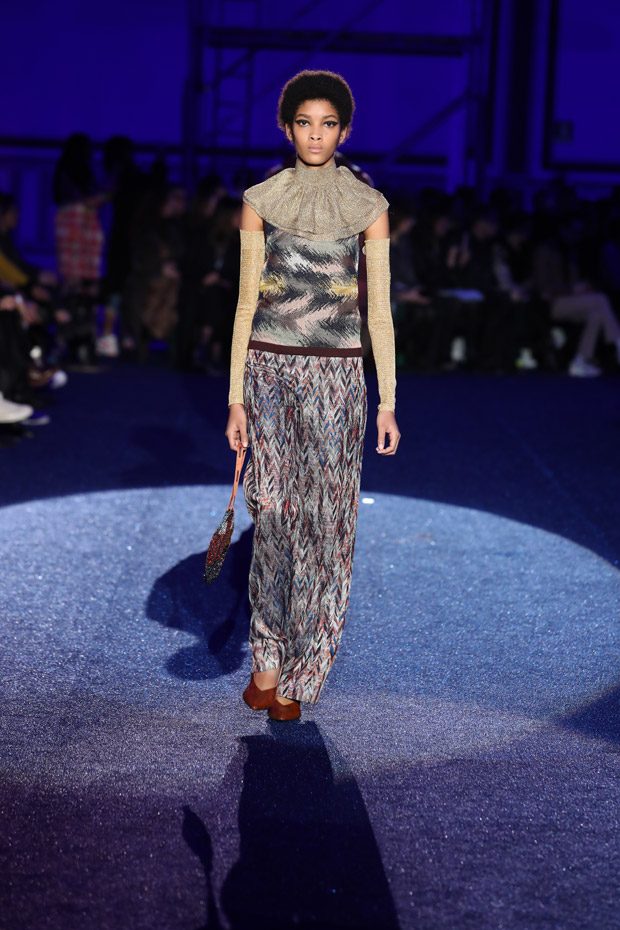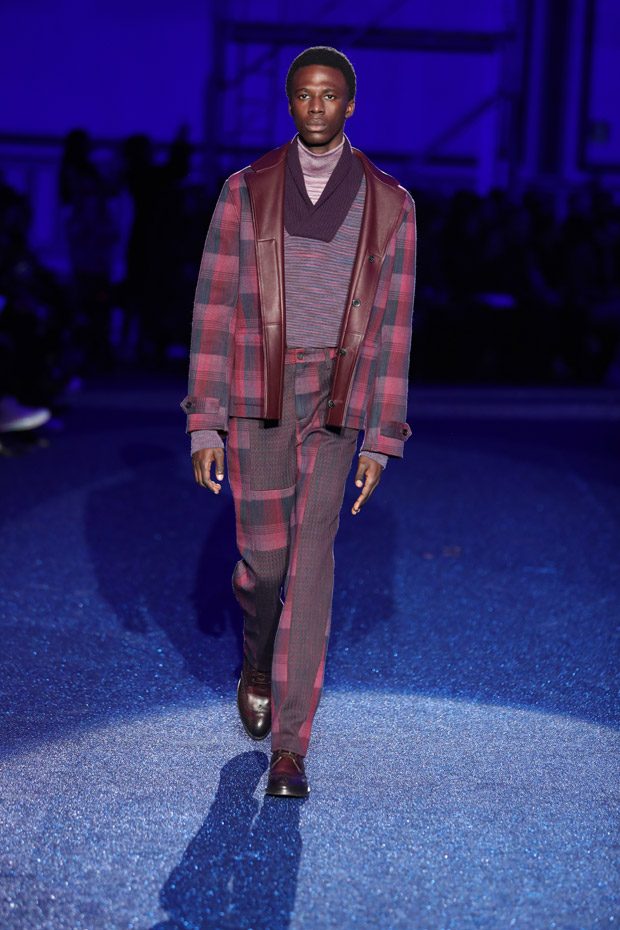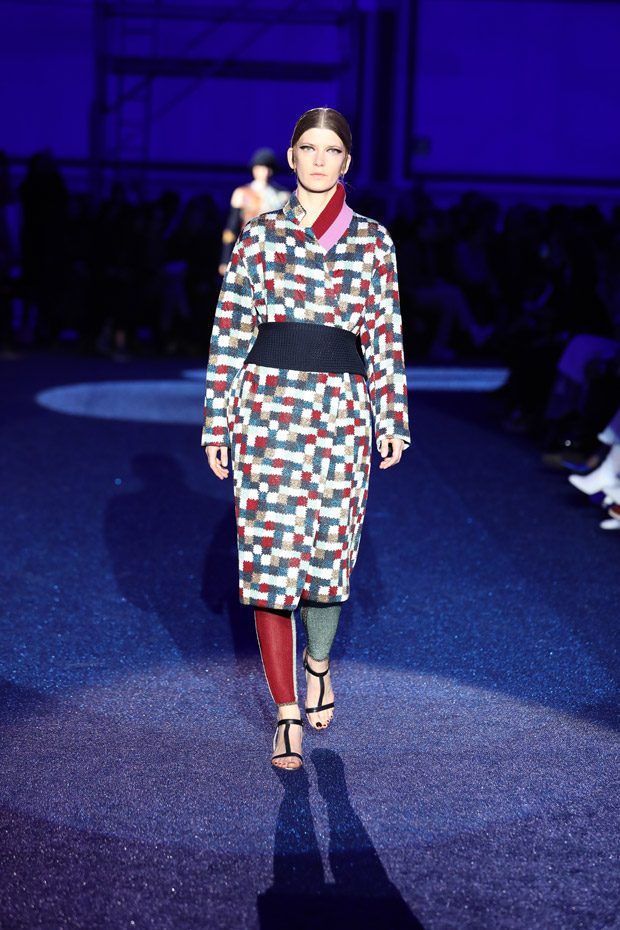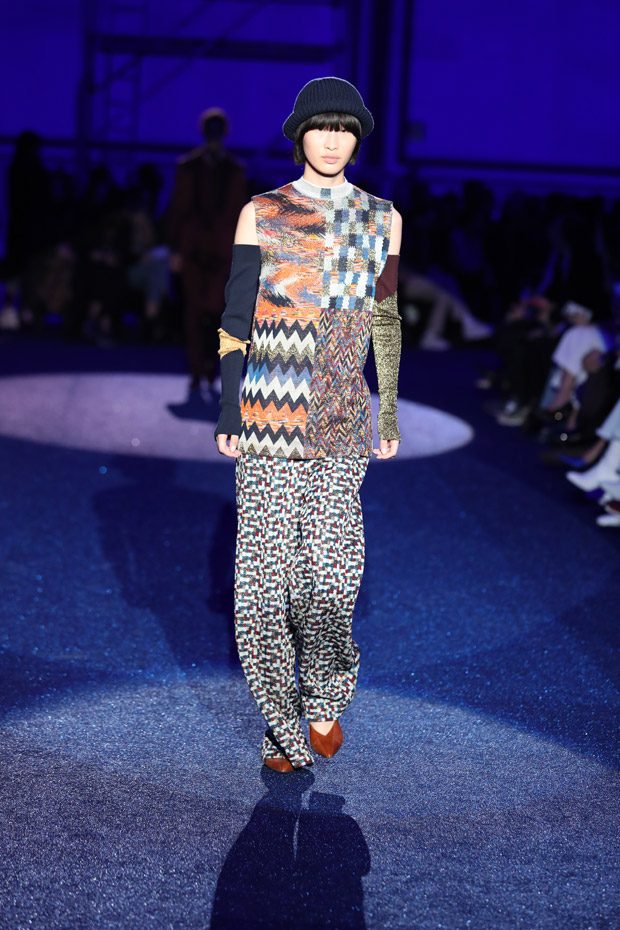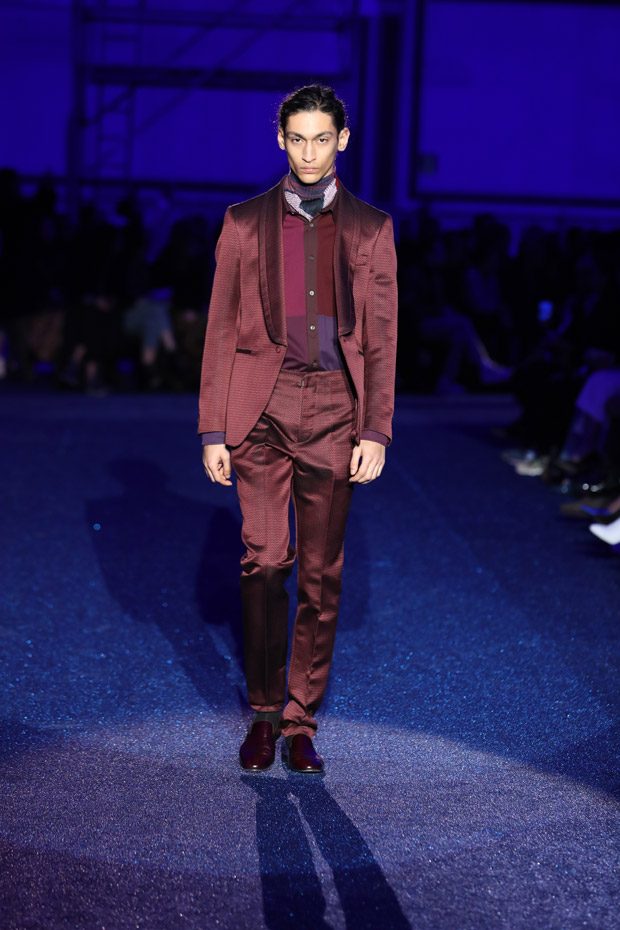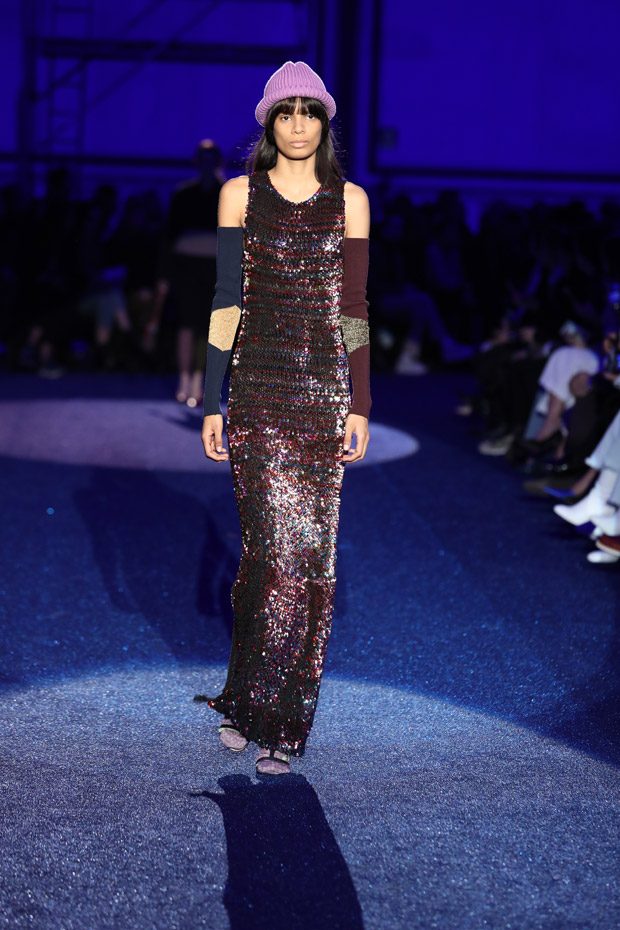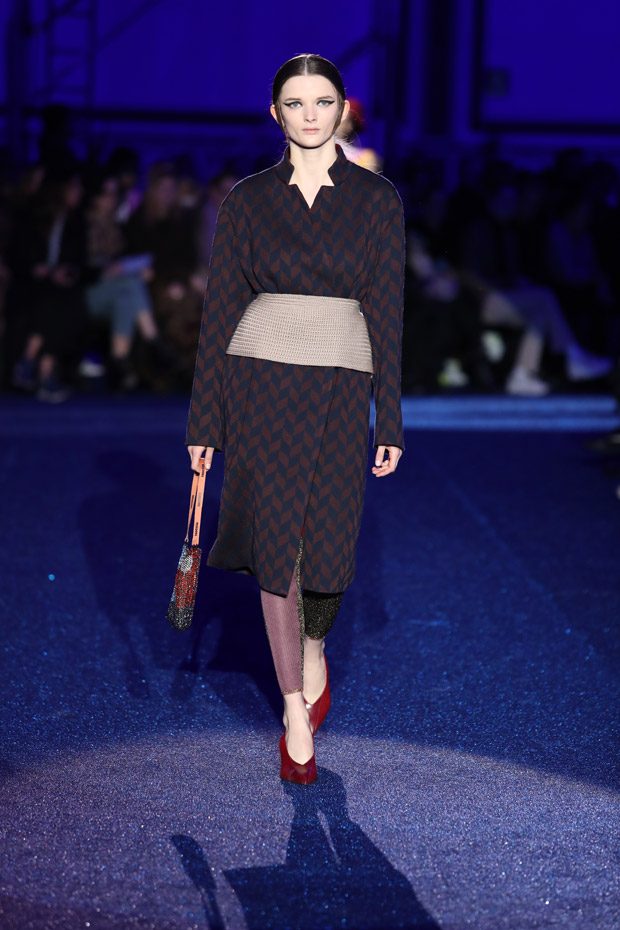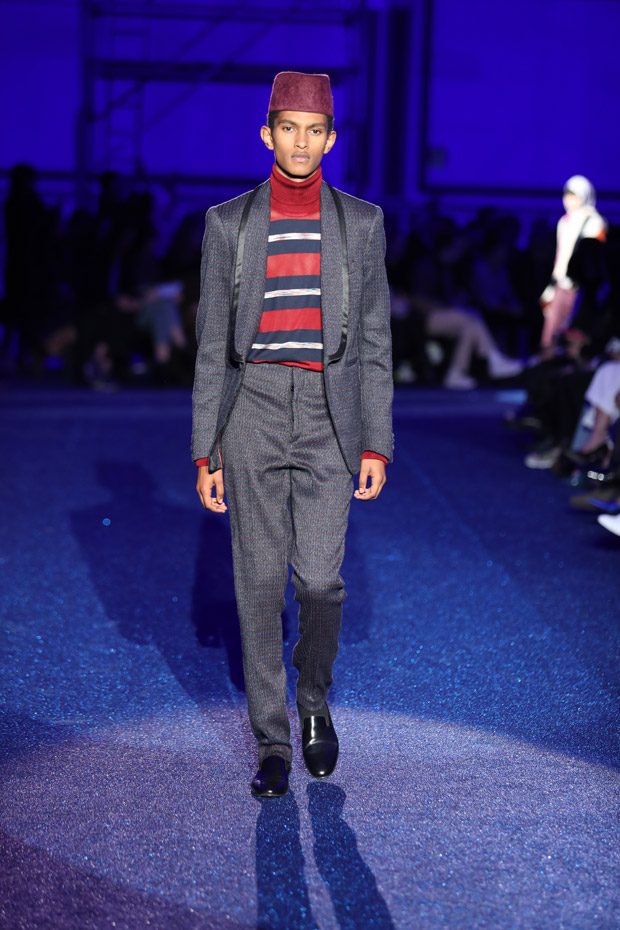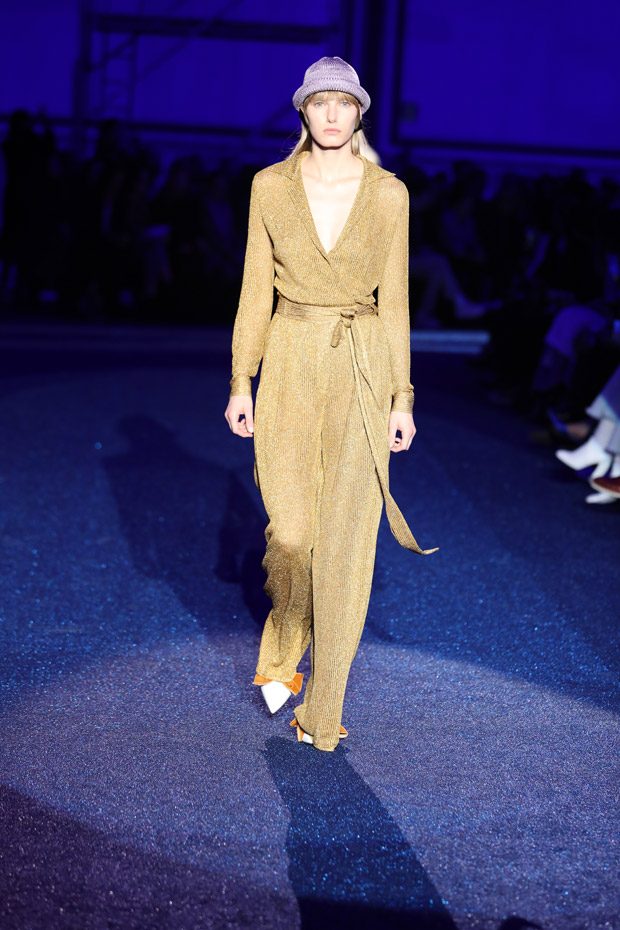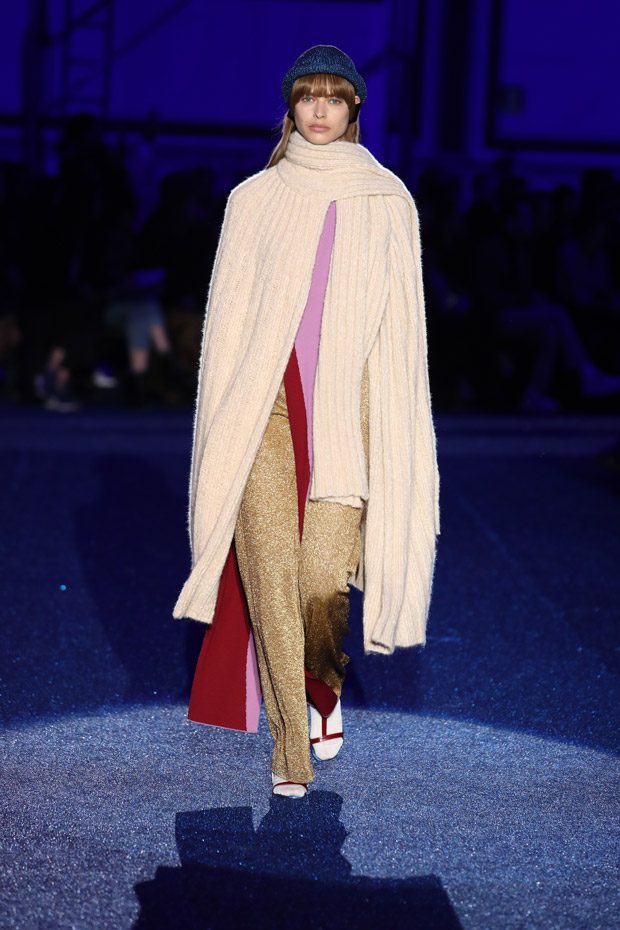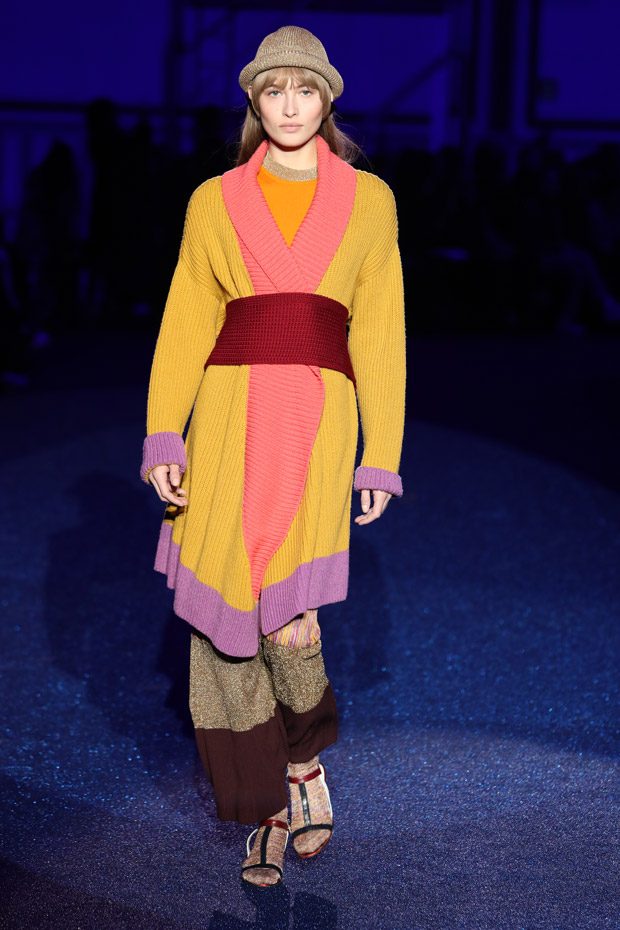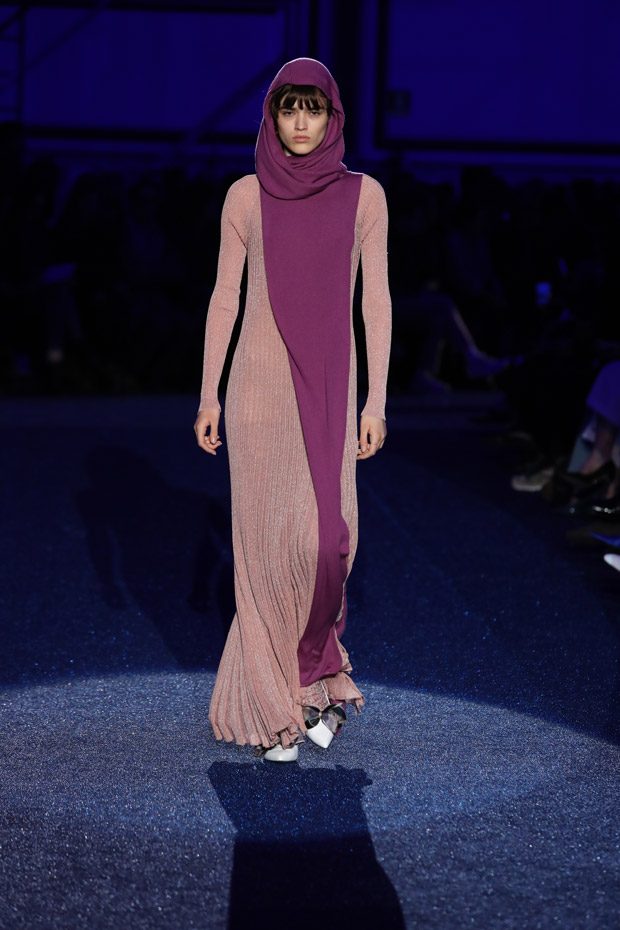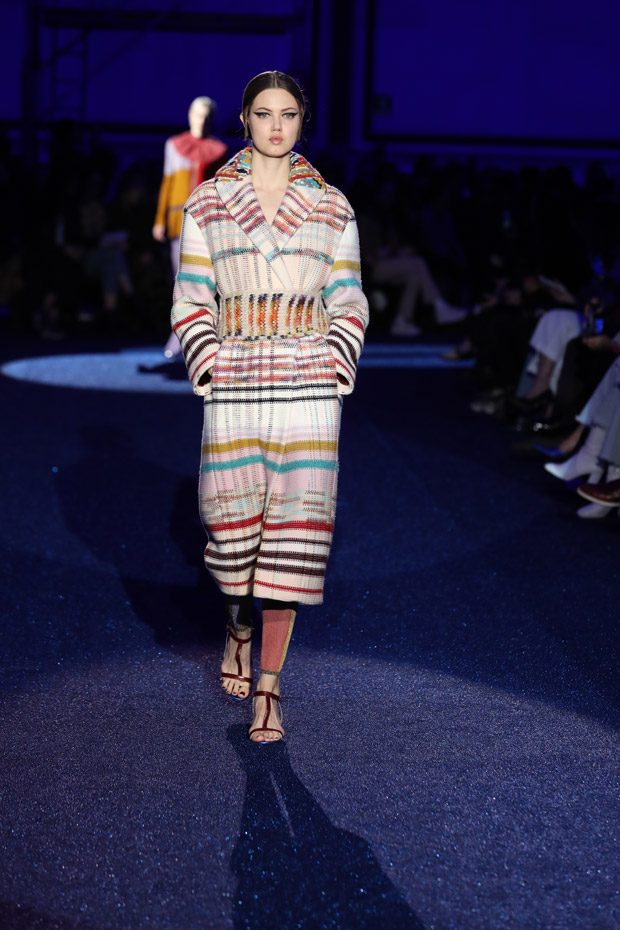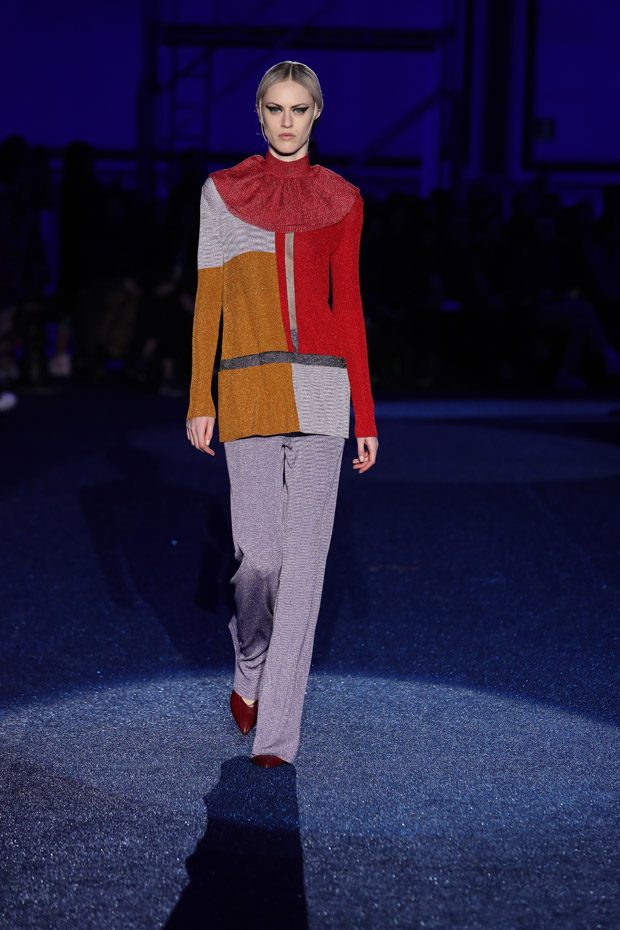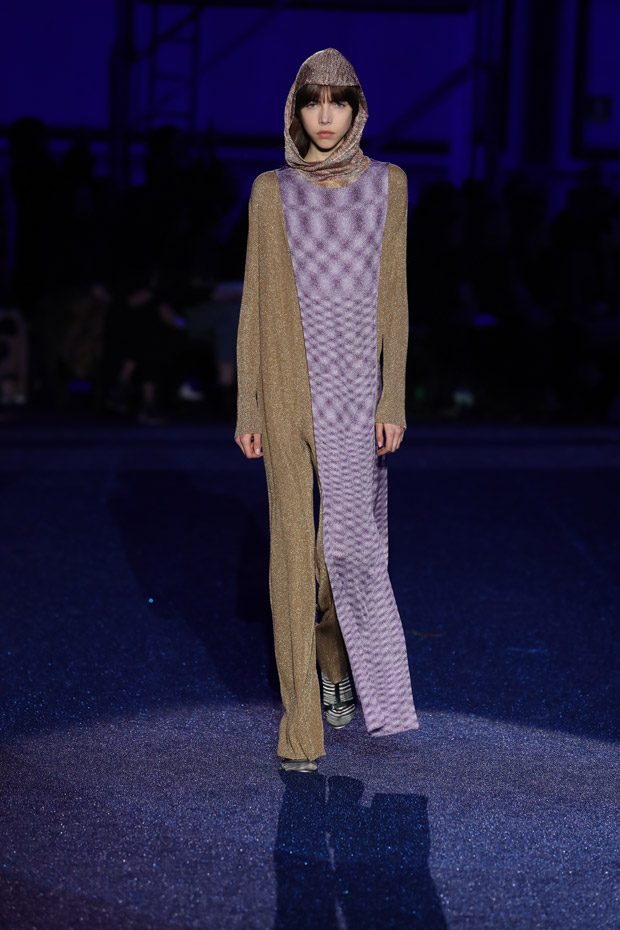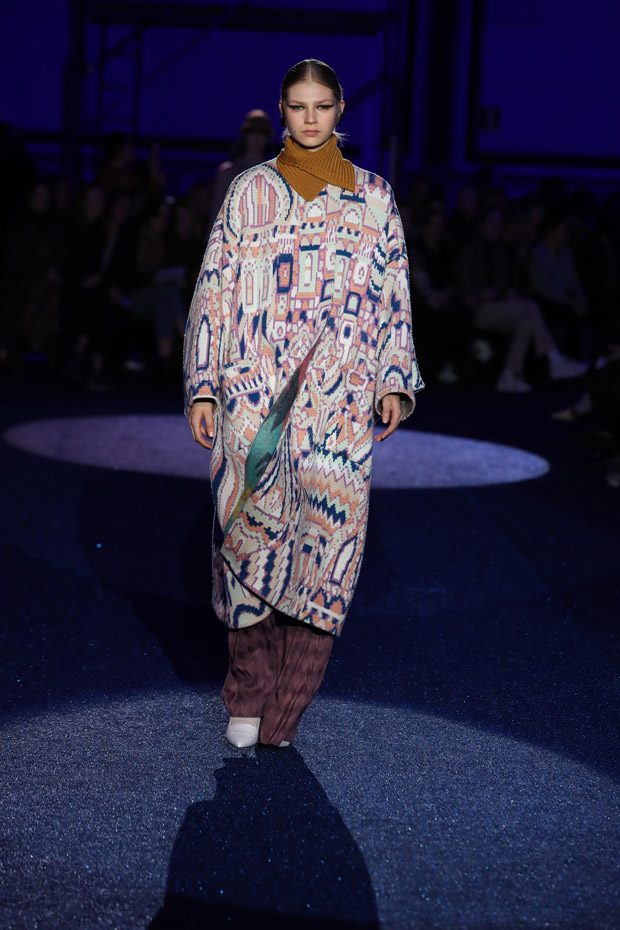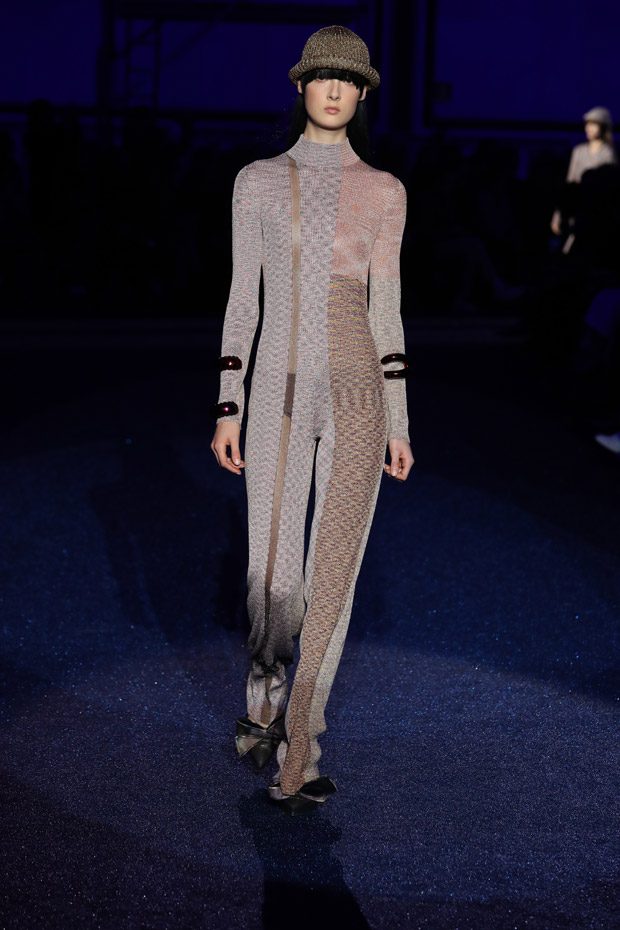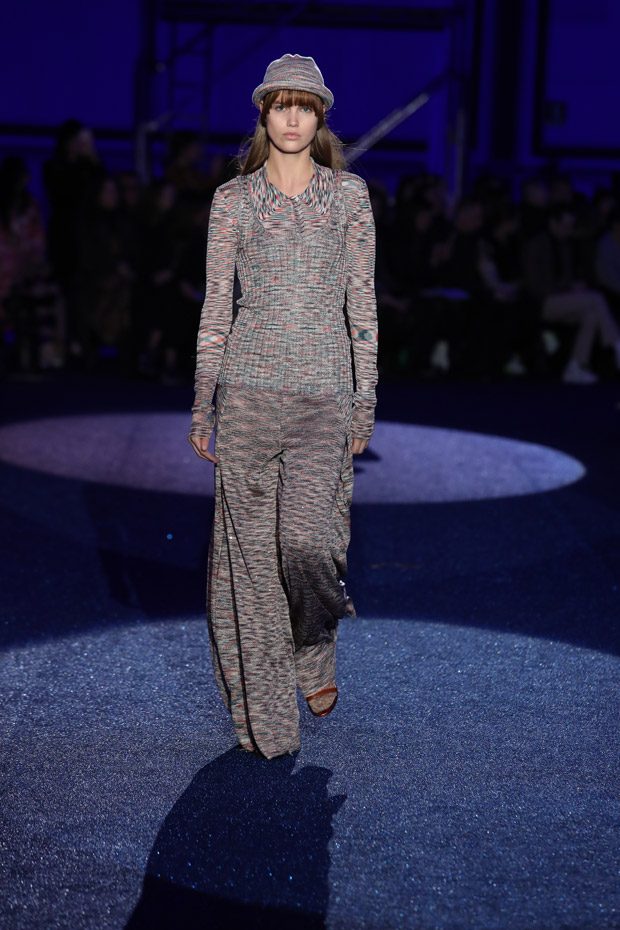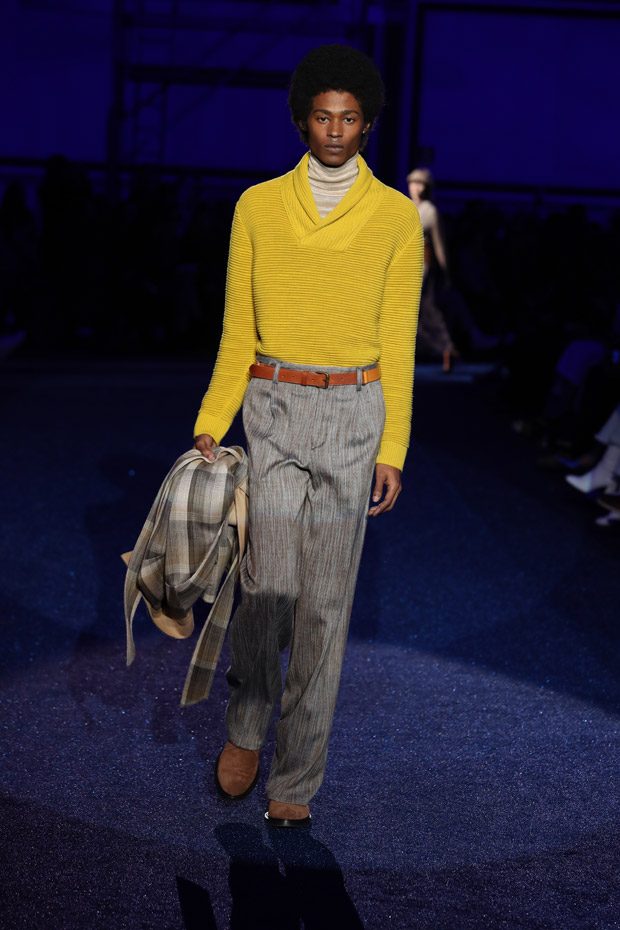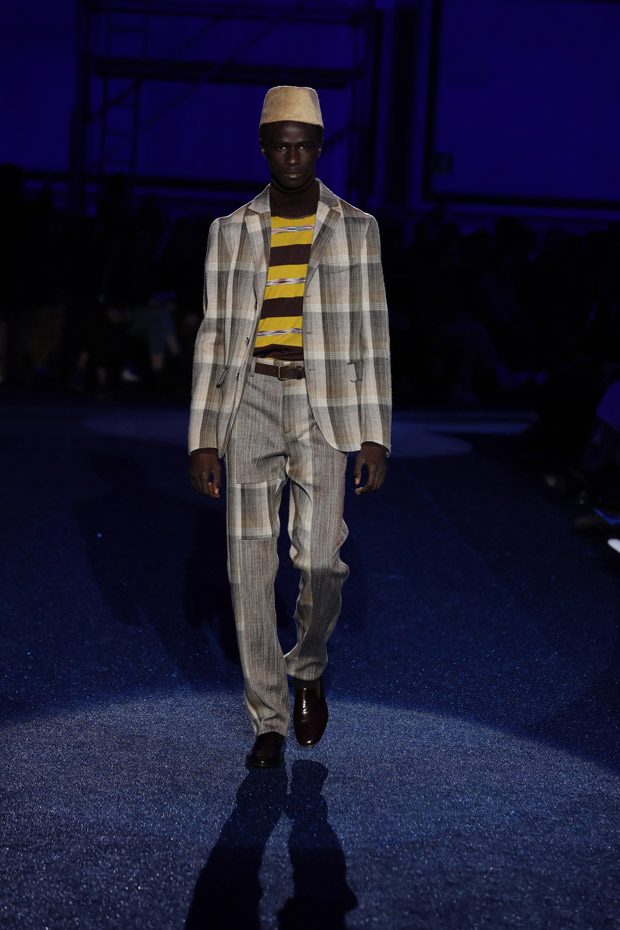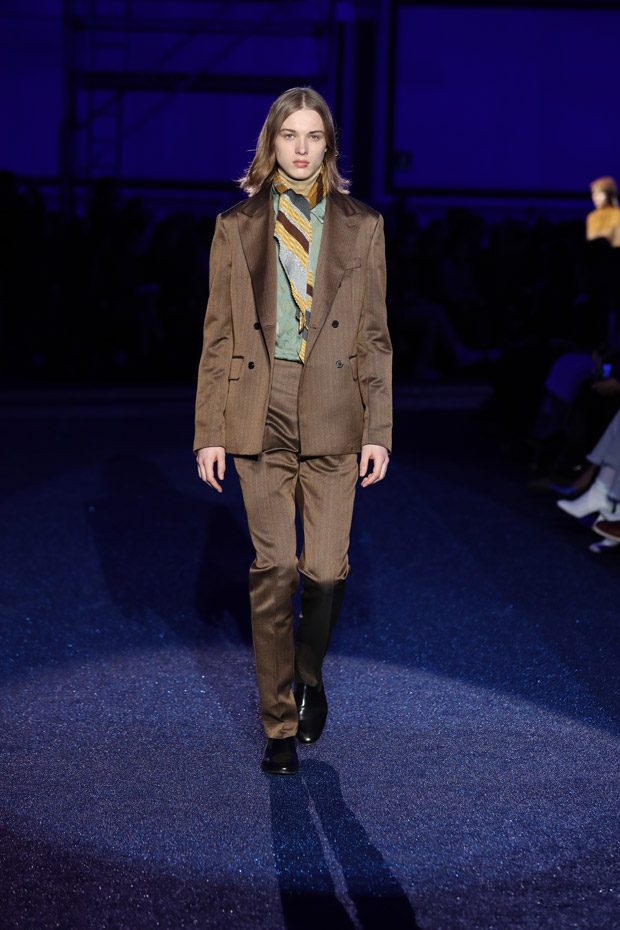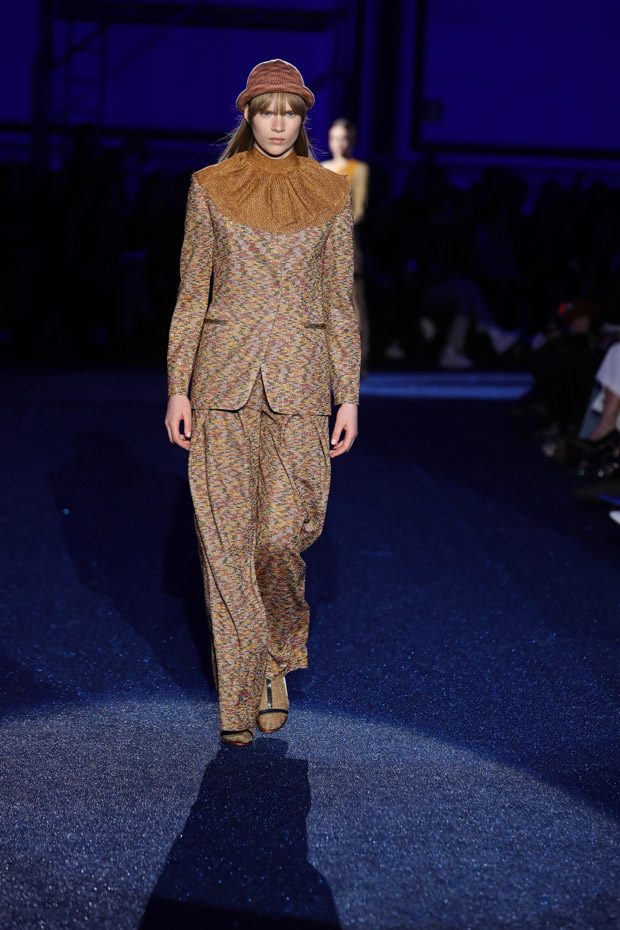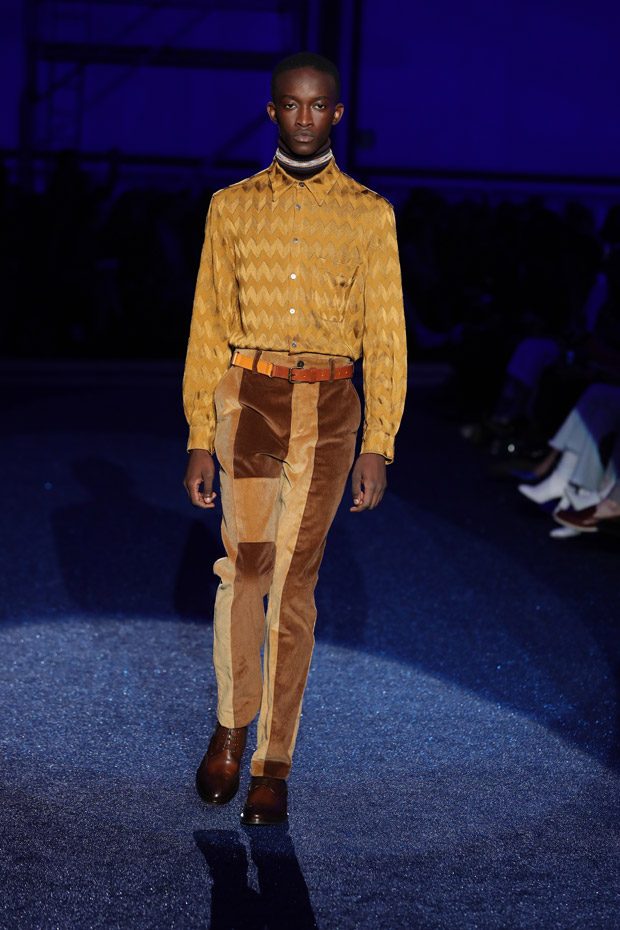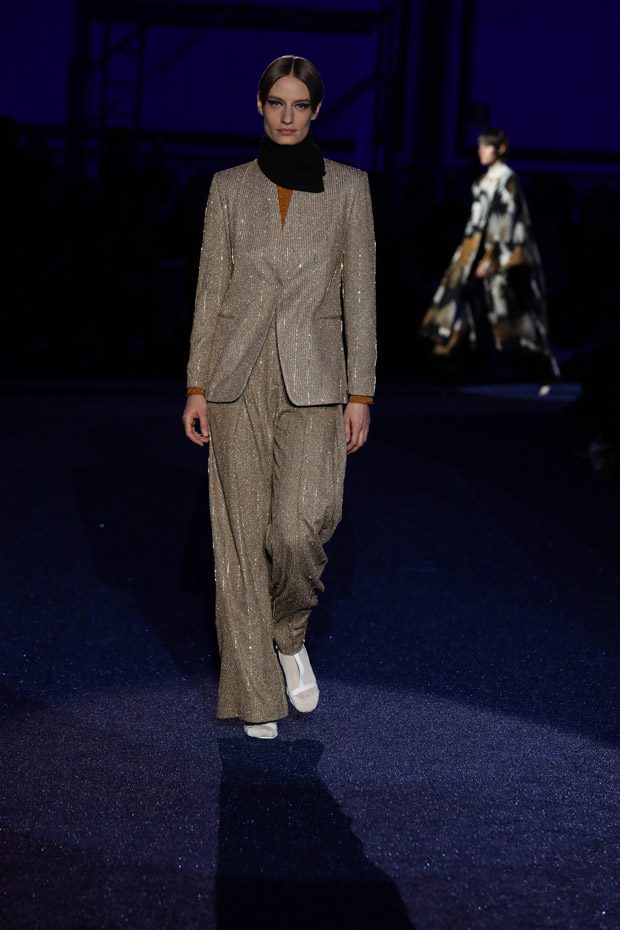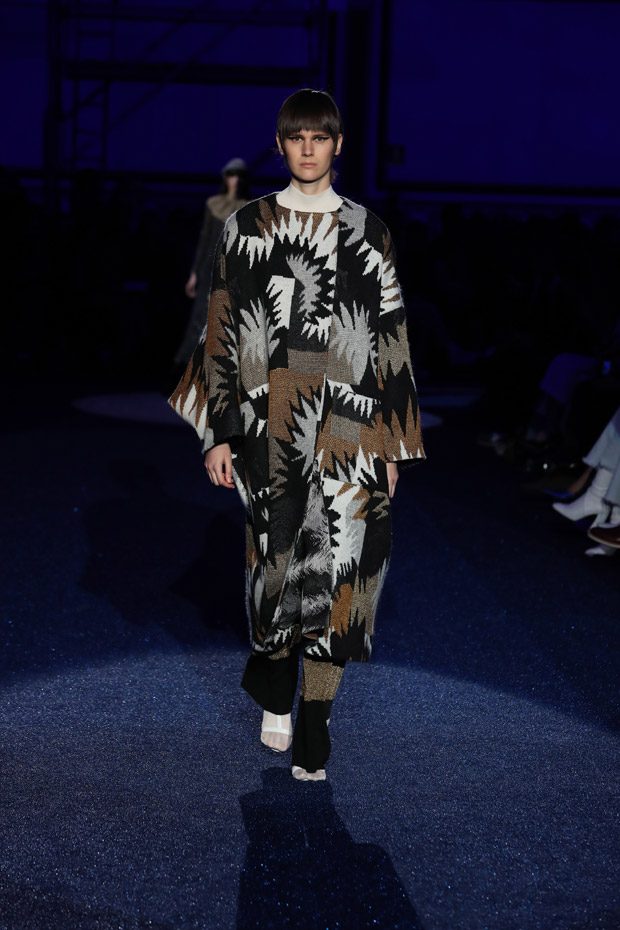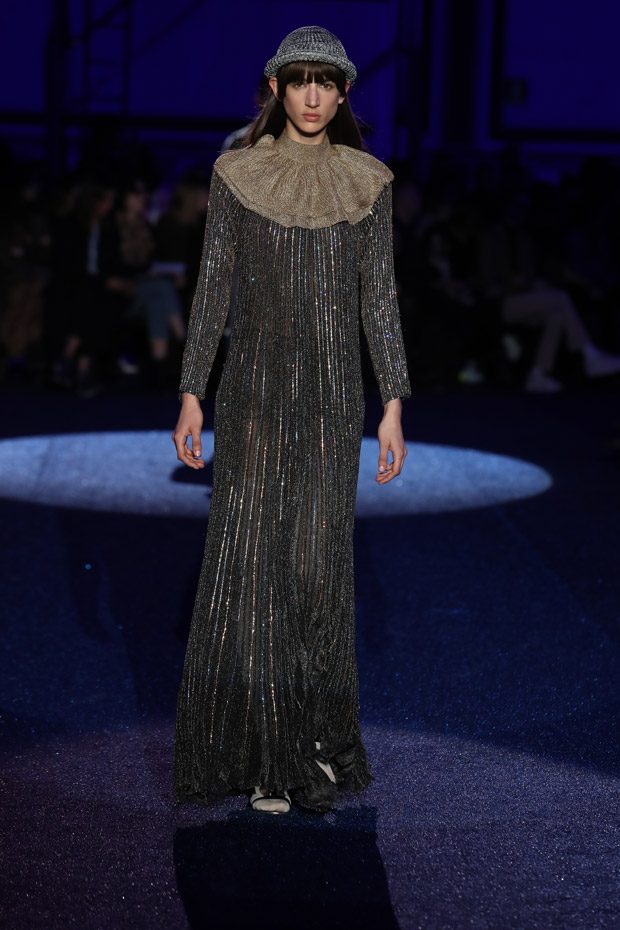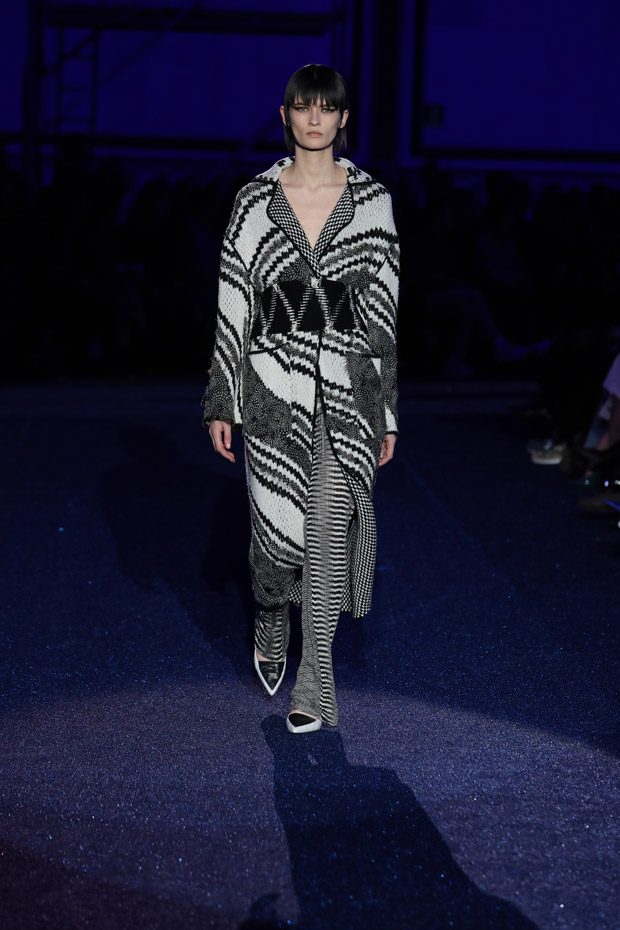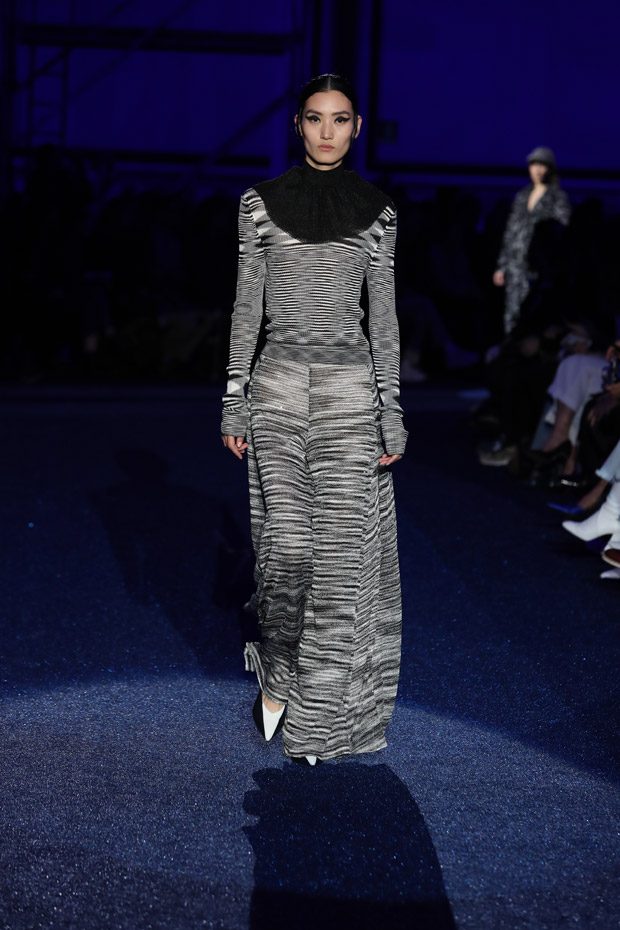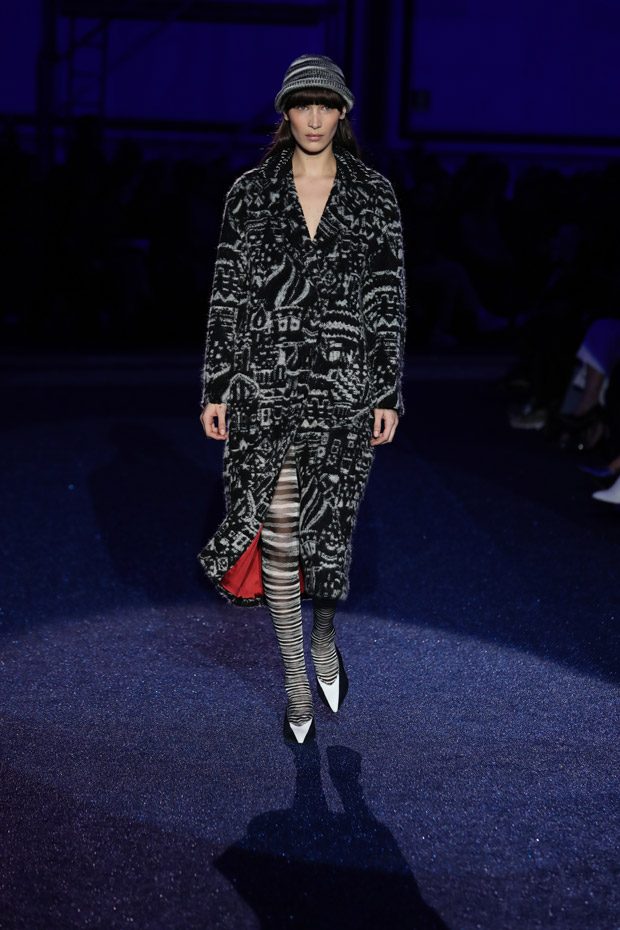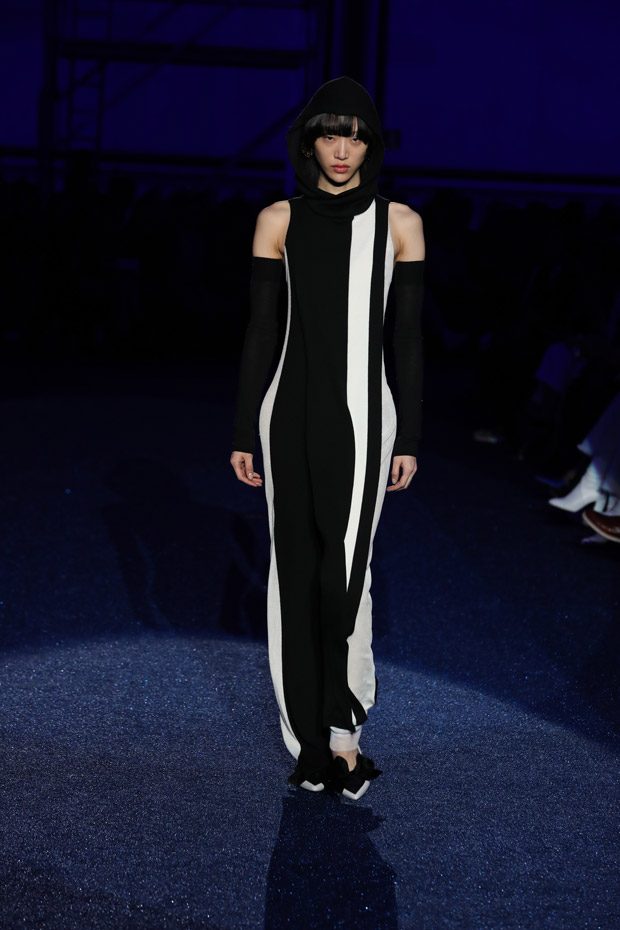 We love hearing from you, connect with us on Twitter, Instagram and Facebook.