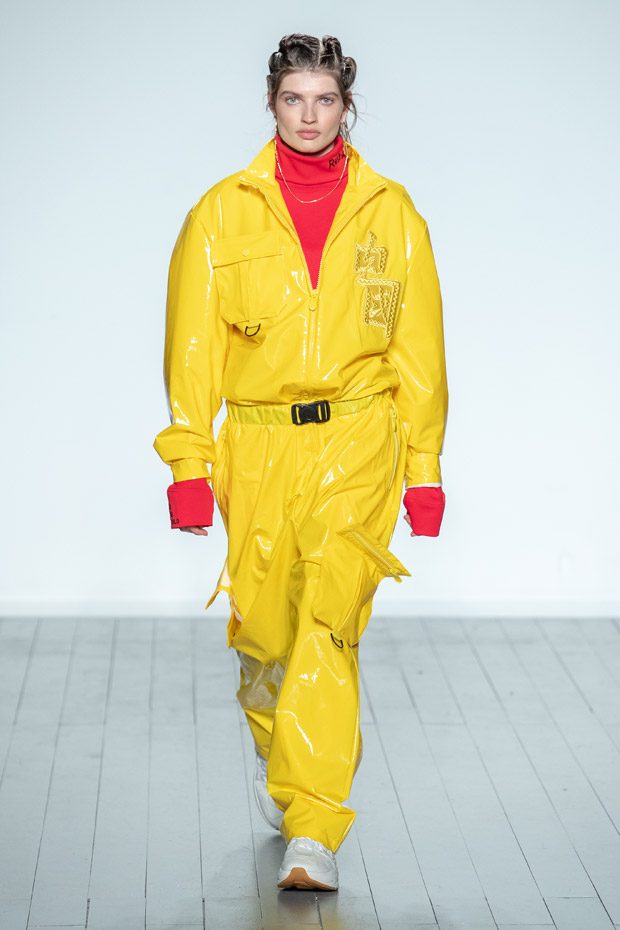 Chinese street brand RESHAKE presented their Fall Winter 2019.20 2571 Collection, inspired by a passage in the Buddhist 'King Kong Sutra', exploring the spiritual inclination of young people to pursue the 'Buddha' lifestyle. The collection was presented on February 19th, during the recently finished London Fashion Week.
"Trying to spread the traditional Chinese elements and present a more profound spiritual symbol of 'Buddha' in a more modern way. Thereby playing a positive role in guiding the confused young people. The power of the heart is the true meaning of today's trend. In this season's fashion week, RESHAKE uses an unconventional approach to interpret the core concept of Nirvana. The representative traditional craftsmanship and clothing production methods were disrupted and reorganized, and then presented in a high fashion manner. Large pieces of embroidery interpret traditional Chinese techniques. The slogan of 'Nirvana', 'Made in China' and 'Famous in the early days' is a very direct and powerful presentation of the theme of the work. The design concept uses the environmental concept of second-hand clothing redesign and utilization. The design combines experimental contours with differentiated materials such as coated fabrics, PVC, and heavy-weight knitted fabrics. It shows the collision and unification of the high street fashion sense and the 'Chinese style'.
Nowadays, the heat of following the Chinese style is getting higher and higher. RESHAKE teamed up with several local well-known brands to showcase the Shanghai culture on the creative stage of London Fashion Week. RESHAKE unexpectedly invited the Shanghai phenomenon-level gourmet brand 'Xiao Yang Sheng Jian' in London Fashion Week to collaborate in a very interesting and imaginative way. Writing the unique human fireworks and market culture that belongs to Shanghai. RESHAKE x 'Xiao Yang Sheng Jian' series mainly uses high saturated bright yellow, pink blue, rose red and bright orange. Combining the totem lines of Xiaoyang Shengjian's first Wujiang Road store in the 1990s. The Chinese localized food brand has been transformed into a full-fledged international fashion visual feast. In addition, the joint series also uses many new fabrics, combined with manual multi-color tie-dyeing techniques and multi-level embroidery process. Expressing the cultural core of 'All rivers run into the sea and tolerant heart is generous'. In addition, Chow Tai Fook's co-branded jeweler brand MONOLOGUE and RESHAKE's cooperation is also full of points. MONOLOGUE also follows the theme of the show and the culture of the market. The Chinese culture around 'the people is eating for the sky'."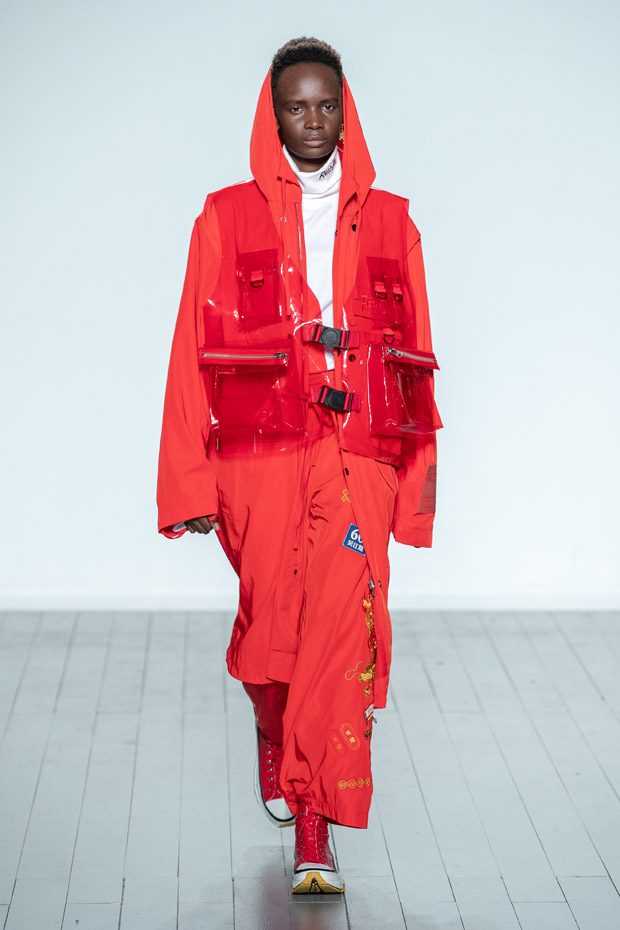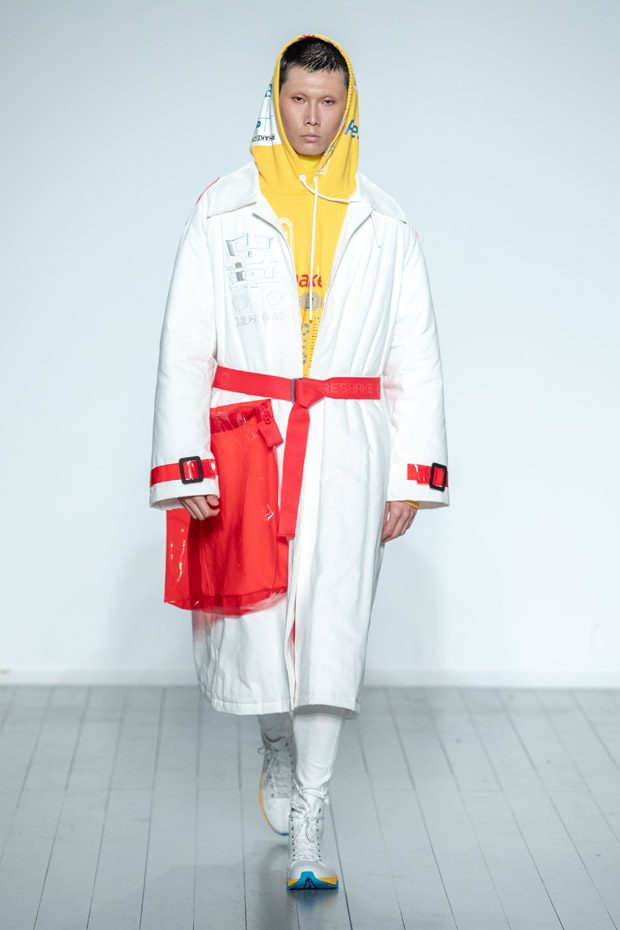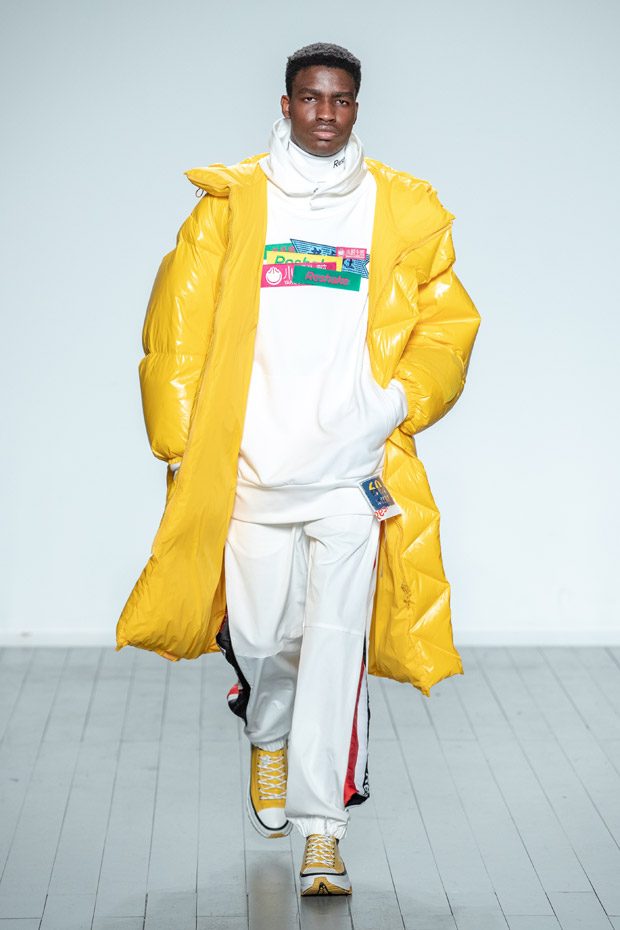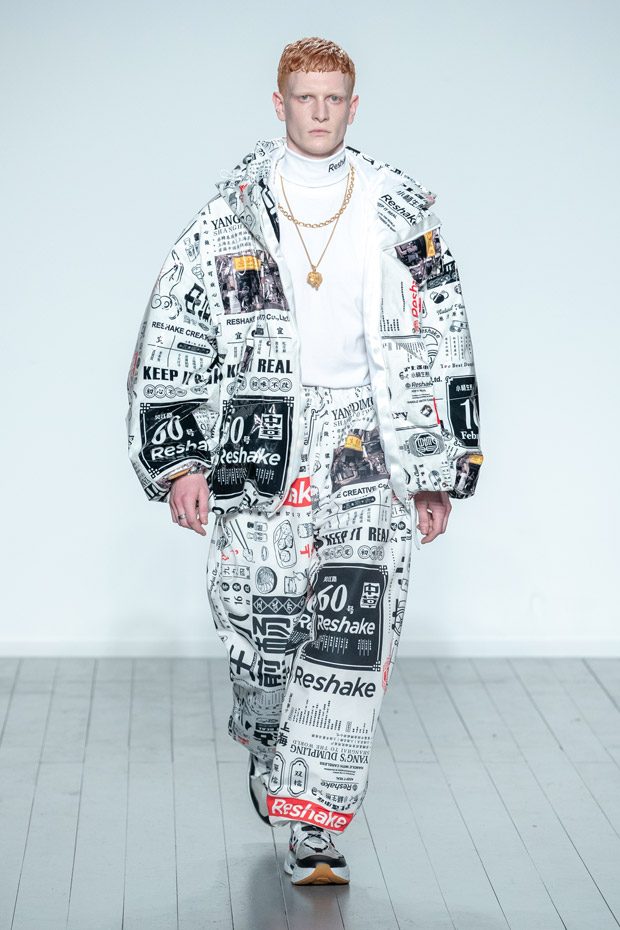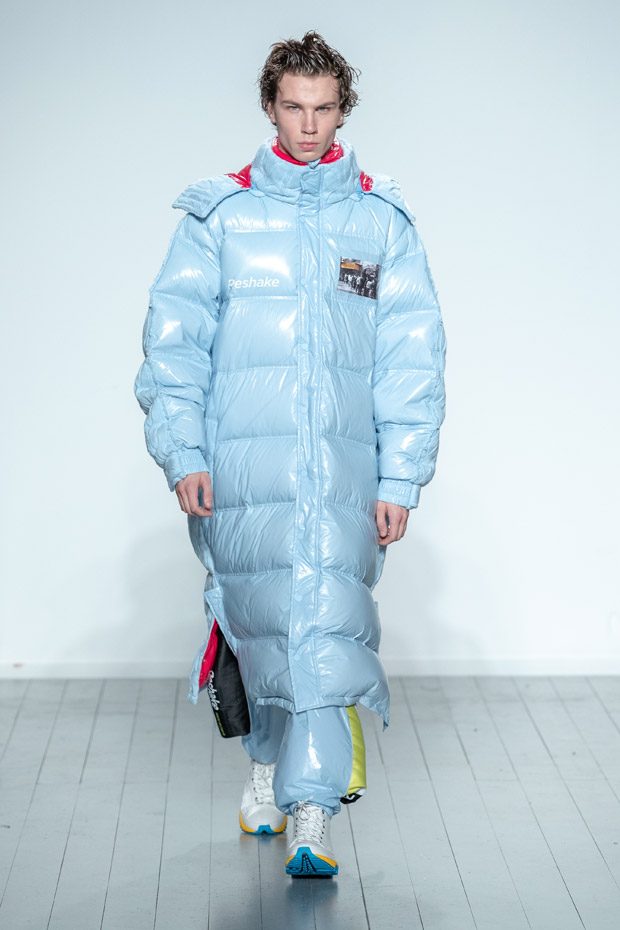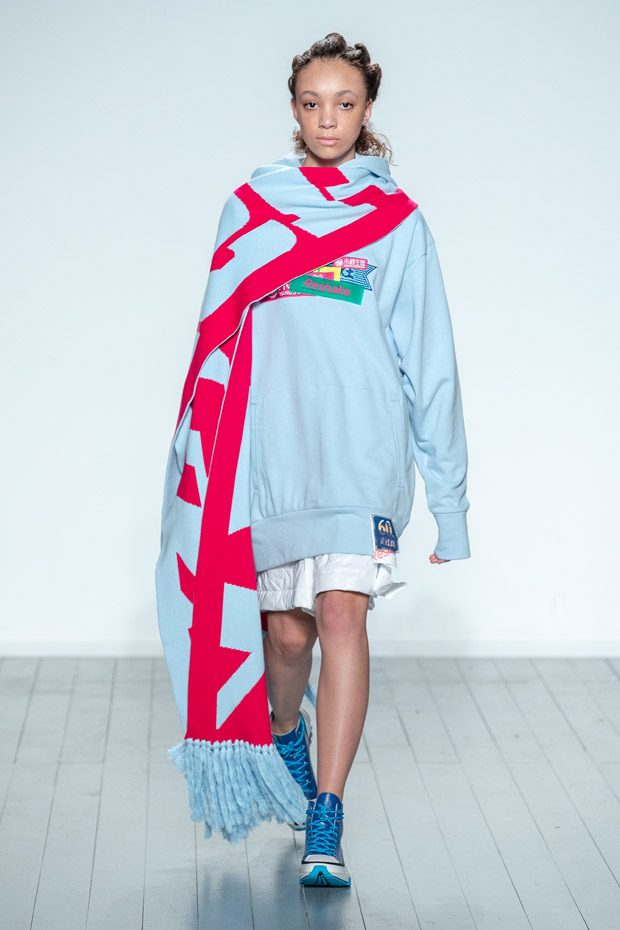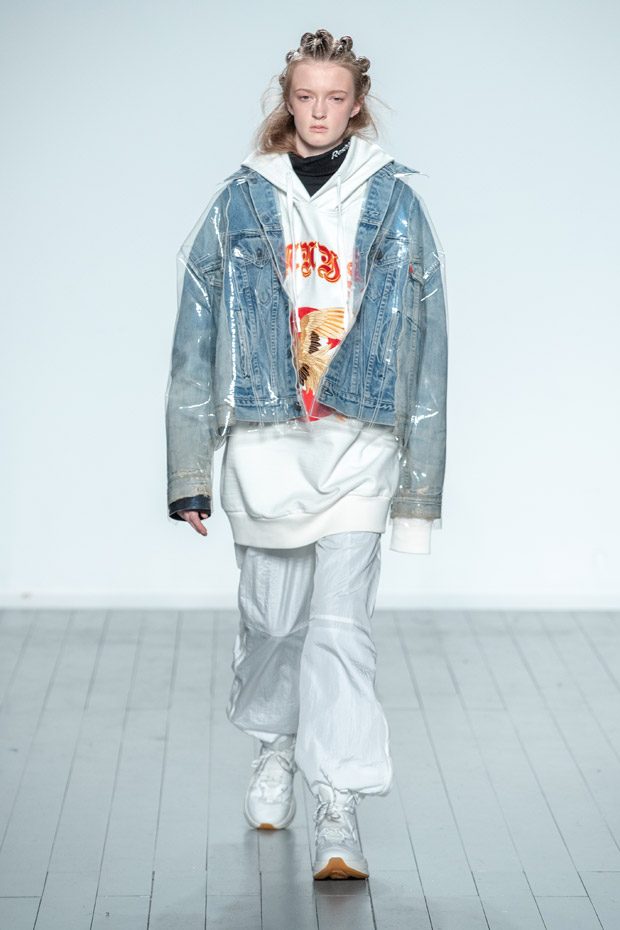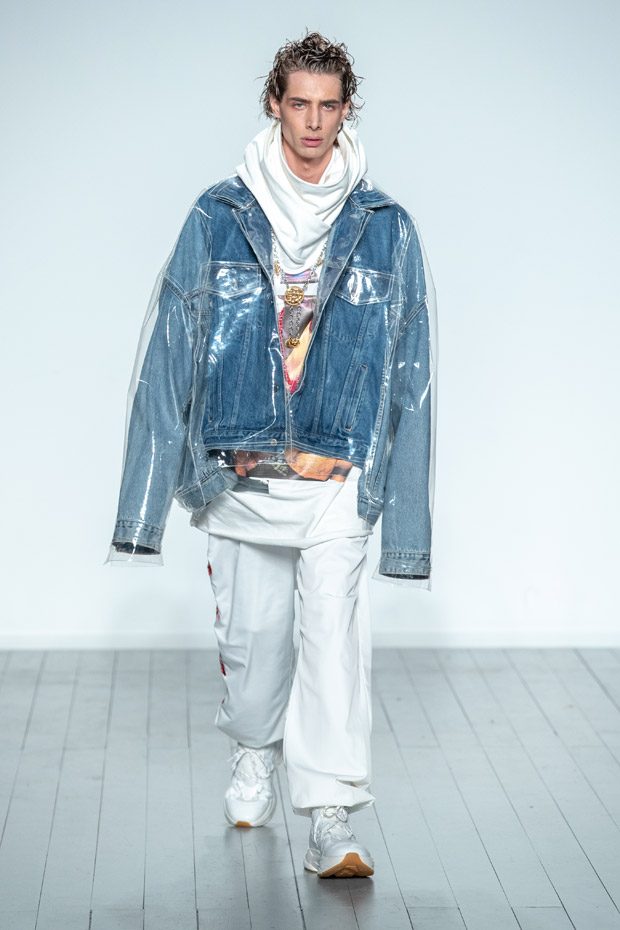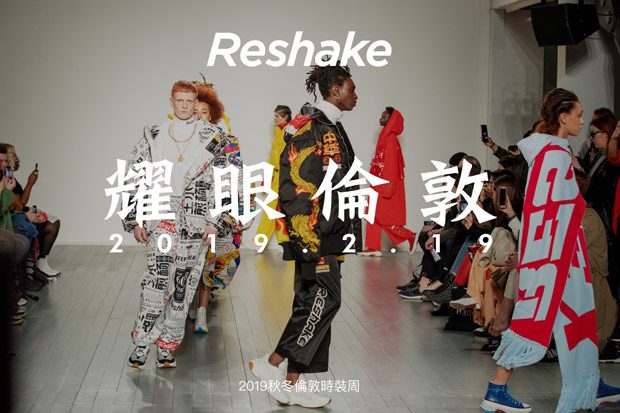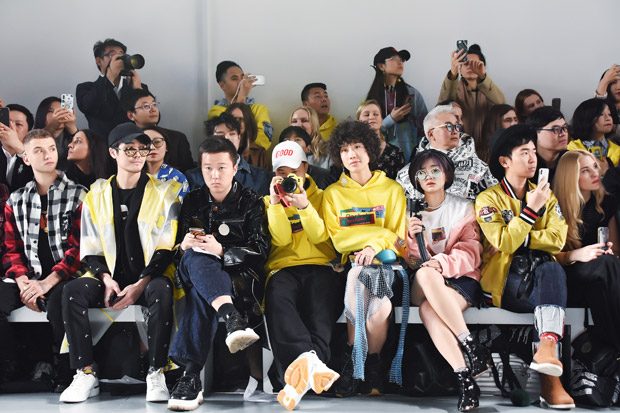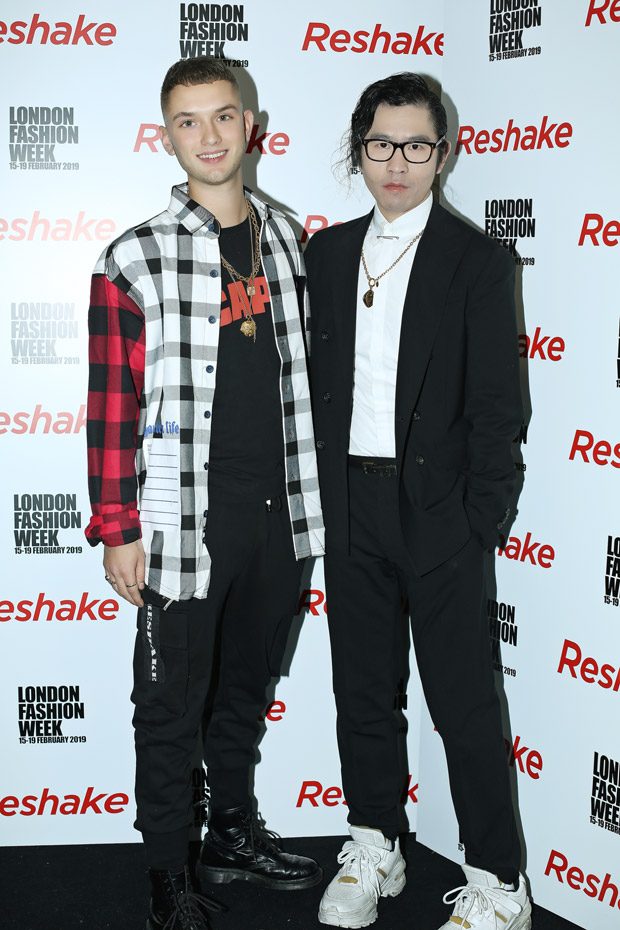 All images courtesy of RESHAKE.
We love hearing from you, connect with us on Twitter, Instagram and Facebook.