Discover H&M Studio's Spring Summer 2019 The Glam Explorer advertising campaign featuring supermodel Anna Ewers lensed in the desert of Sedona, Arizona by fashion photographer Lachlan Bailey. In charge of styling was Geraldine Saglio.
"The H&M Studio SS19 collection caters to a glamorous, adventurous spirit: we're designing for a woman who doesn't want to limit herself. She might be going to a party one evening in a sequined skirt, but the next morning she's up early to go to yoga in her metallic-stripe leggings – so we're thrilled to be able to present the collection in Sedona, Arizona, channelling the glamorous explorer spirit that infuses the clothes." – Pernilla Wohlfahrt , Design Director H&M.
"Working on SS19 with the H&M Studio team has been a very satisfying project for me. We wanted to capture the rich mix of high glamour and nature in its wildest form, inspired by the famous 1975 French movie, Le Sauvage, with Catherine Deneuve as a runaway bride on a tropical island. The combination of high glamour and more utilitarian pieces feels very 'me' – I like to dress in this way and I hope other women will too." – Géraldine Saglio, stylist and creative consultant.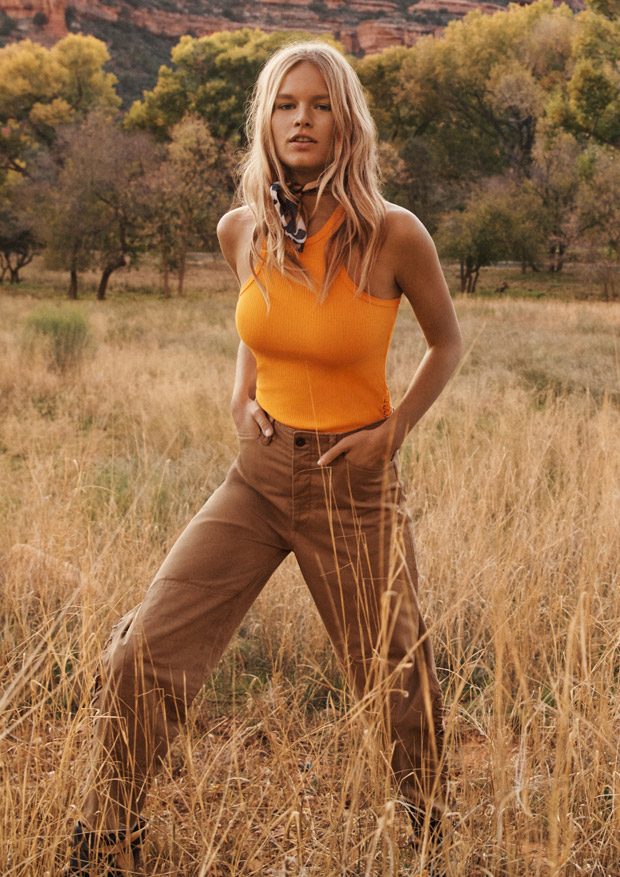 Photography © Lachlan Bailey for H&M
What's your favourite look from H&M Studio's SS19 Collection? Tell us in the comment section below!