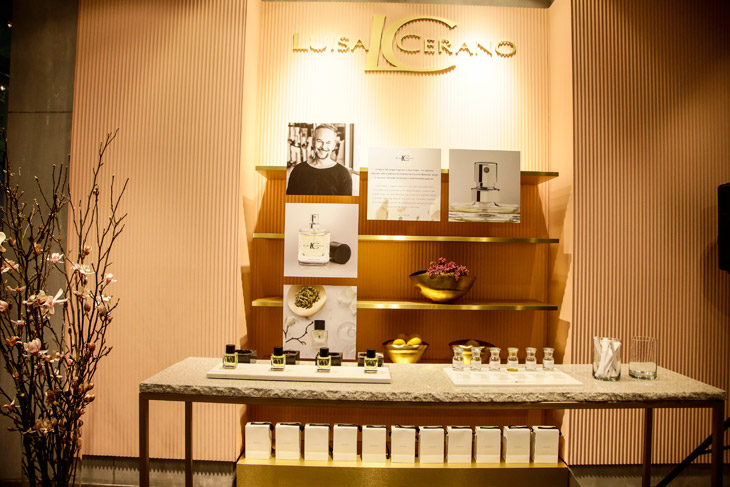 In the afterwork hours of the 14th of March 2019, German premium label Luisa Cerano, who had just celebrated its 20th anniversary last year, introduced its first fragrance. Renowned perfume creator Geza Schön, an ingenious rebel who has the reputation as one of Germany's most innovative perfumers, created this incredibly special scent: Sensual. Sophisticated. Smooth. During the evening, we were able to get to know this iridescent fragrance and could even view its ingredients. Being significant for this scent is its distinctive yet charismatic note. Thus, it is the perfect addition when wearing Luisa Ceranos' precious pieces. Worth of mentioning is also the fact this is a scent that can be worn for a bunch of occasions – from your daily business meetings to afterwork drinks. Due to its elegant character it is never too loud. It guides you like your favourite handbag on various adventures. Geza Schöns' deep passion for his creations clearly shines through. Simply smooth!
Continue below to read full review by our Germany Contributor SUSSAN ZECK:
As location, the Munich- based flagship store, was chosen: being located in the heart of the Bavarian capital in the popular shopping mall "Fünf Höfe", the incredibly charming interior design of the endlessly elegant store underlined the character of this simply special evening. The number of guests was rather exquisite and number- wise limited, as we appreciate it on such events. Next to cool DJ beats and delicious catering (the pralinées were heavenly!), discovering this seductive fragrance, radiated pure joie de vivre. The guest selection contained of certain journalists, friends and family of the label and some actors, for instance Aglaia Szyszkowitz and Annika Blendl (that you can spot on our pictures). A very well chosen mix.
Geza Schön describes his latest creation with the following words: "The fragrance of LUISA CERANO begins with a very fresh and aromatic scent; red pepper, cardamon and coriander seeds accompany the freshness with a sophisticated touch. Magnolia, mimosa and peach unveil the fragrances' heart, which captivates with its hint of Iris. Osmanthus and Jasmine complete the transparent floral elements. Musk, ambergris and cedar wood from the base, receiving a soft lustre with a hint of tonka been."
For those who are curious to experience the smell of this incredibly innovative fragrance now: you can try it from this month on in any of the labels' stores or purchase it online under luisacerano.com! We will definitely inject this fragrance into our beauty case for Spring/ Summer and most likely even longer….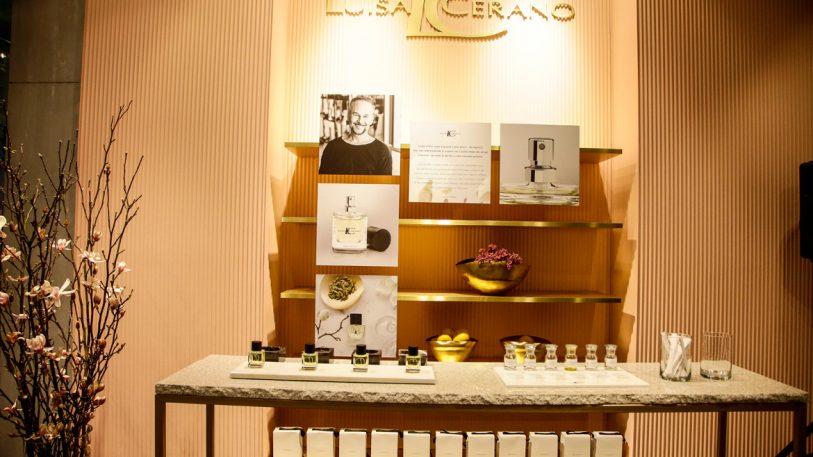 Photo Credit: LUISA CERANO
Review by Sussan Zeck for D'SCENE Magazine