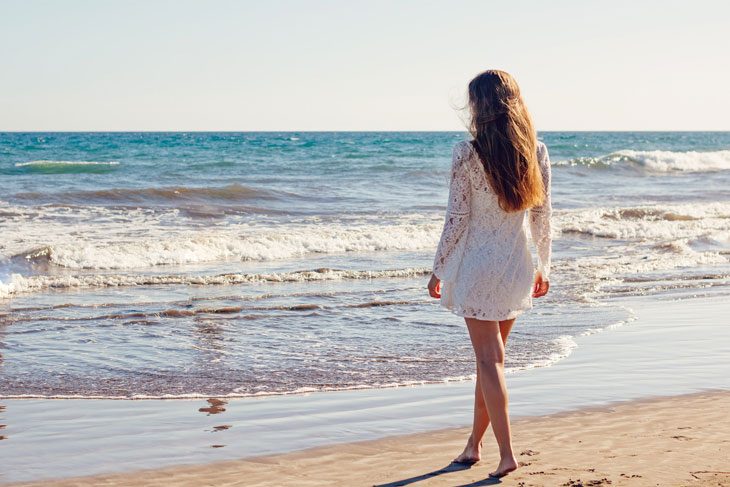 Planning a wedding is no easy feat for the modern bride. With not one but two royal weddings splashed throughout the tabloids in 2018, there's more pressure than ever for couples to create completely Instagram-worthy celebrations.
However, with so many options to choose from, even seasoned fashionistas can't be blamed for feeling overwhelmed. That's why we've put together a list of four surefire wedding trends that are set to take off in 2019.
Read more after the jump: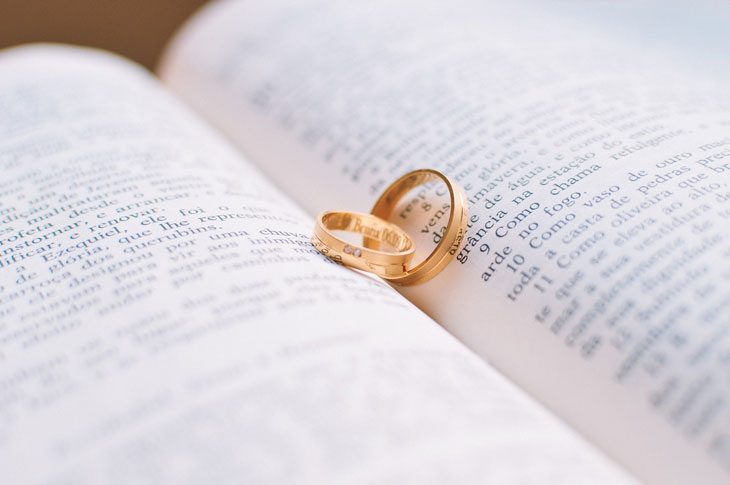 1. Non-traditional Wedding Rings
Your wedding should be all about celebrating what makes your partnership unique. That's why a huge wedding trend for 2019 involves stepping away from tradition and injecting your personality into your big day.
One way to do this is through non-traditional wedding rings and engagement rings. If you pride yourself on your fashion-forward nature, a stunning but safe choice like a solitaire diamond will just leave you wanting more. For the avant-garde bride looking for a lightweight and eye-catching option, a tungsten ring is an ideal choice. These durable rings are perfect for showcasing your style, as they offer a range of inlaid patterns, from wood to ceramic.
2. Wedding Branding
Let's face it, your wedding is all about you. Why not showcase that fact by embracing the growing trend of applying wedding branding to your celebration? To get that truly luxe feel, consult with a graphic designer to create a one-of-a-kind monogram or logo to use on the big day. By placing your romantic signature on menus, invitations, place cards and even your wedding cake, you'll both keep your wedding theme cohesive and ensure that your celebration is as Instagrammable as Kylie Jenner.
3. Scenting Your Wedding
In a spin-off from wedding branding, this year has also seen wedding scenting take off. When you plan your wedding colors, menu and décor, your goal is to create an ambient experience that celebrates your journey as a couple.
By putting custom scented candles on tables at the reception and in favor bags, you can add new depth to the wedding experience. The unique scent will create a strong memory that can be revisited for years to come. Scents like amber and vanilla are ideal, as they're sensual and warm without being overpowering, but there are no wrong choices: it's up to you and your fiancée to choose a scent that encapsulates you as a couple.

4. Think Green
In 2019, we're more conscious than ever about creating environmentally friendly celebrations, and that doesn't just mean swapping confetti for rice. In terms of reception table-settings, traditional floral bouquets are out and botanical designs are in.
A trend that's both eco-friendly and undeniably stylish is to decorate your tables with plants and herbs. These can be housed in monochrome ceramic pots for a classy, minimalist design that will match any color scheme. For a more lavish touch, you can also incorporate greenery into an extravagant entrance arch that can also act as a gorgeous backdrop for photos.
With dozens of wedding themes to choose from, planning a wedding can be a challenge. However, by keeping these four top wedding trends of 2019 in mind, you're already well on your way to creating an unforgettable celebration of your new partnership.