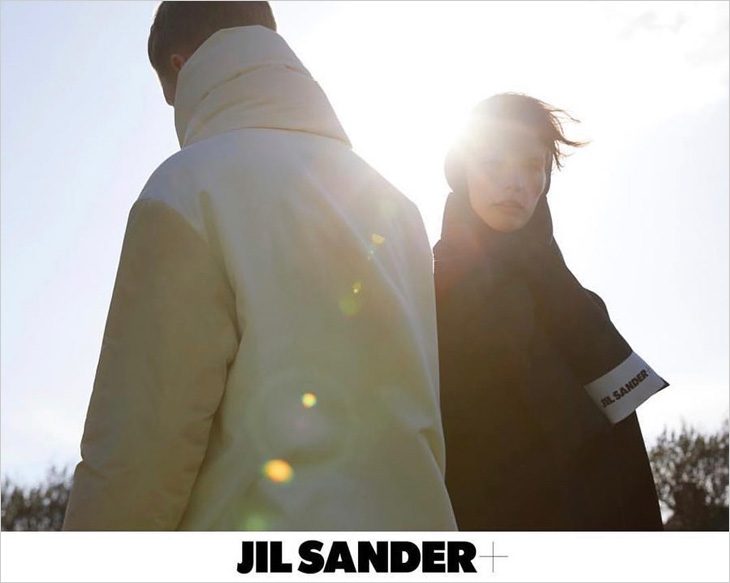 Fashion brand Jil Sander introduced new line Jil Sander+ for both women and men, that was inspired by nature, and it features looks created for life outside the city. Sara Blomqvist and Mark Gallagher posed in Jil Sander+ Fall Winter 2019.20 collection pieces for fashion photographer Thomas Lohr. In charge of styling was Sarah Richardson, with art direction from Heiko Keinath, and set design by Samirha Salmi. Beauty is work of hair stylist Ramona Eschbach, and makeup artist Laura Dominique.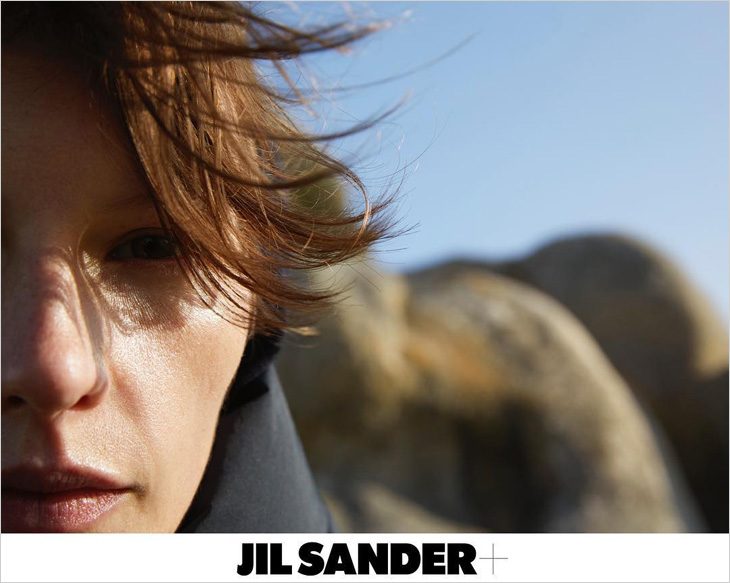 "The + added to the Jil Sander logo signifies honest fabrics, performance and often organic or with natural function. It signifies pure, honest, functional design. It also means specialized partnerships. Some products are in fact created with companies that Lucie and Luke Meier appreciate for their know how and continuous research. These collaborations are meant to expand the boundaries of both the products and the companies, absorbing and enhancing the expertise of the people involved in the process.
This season's partnership has been established with Mackintosh, one of the world's preeminent outerwear makers for over 200 years, with unequalled craftsmanship in the manipulation of bonded rubberized fabric. The range is composed of outerwear and accessories, which all feature high level functionality as well as modular capabilities.
The first Jil Sander+ collection introduces also a denim line. The fabrics are sourced from Japan's best mills and the production is also Japanese. This results in an exceptional craftsmanship, giving each piece an authentic and lasting quality. In trousers, shirts, jackets, and jumpsuits."
Photography © Thomas Lohr for Jil Sander