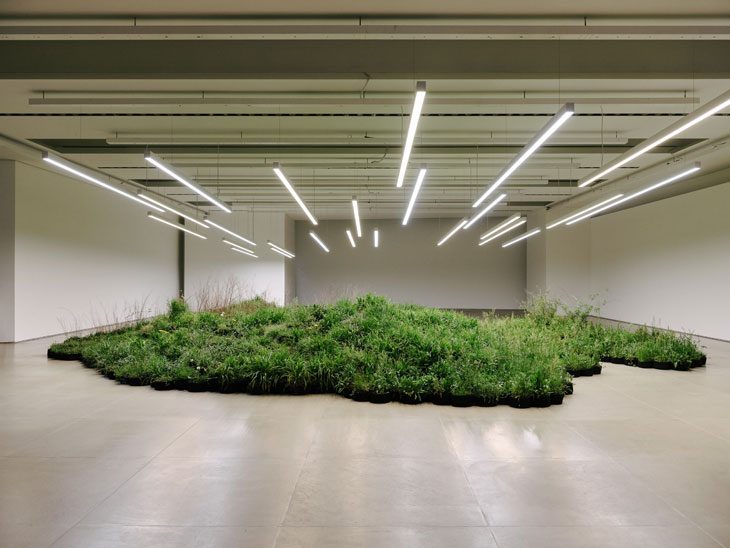 Jil Sander's creative team Lucie and Luke Meier have collaborated with Australian artist Linda Tegg on a multiple installation conceived for the brands headquarters.
Entitled Adjacent Fields, the work is created on the occasion of Milan Design Week 2019. A large living installation of spontaneous plants picked from abandoned sites in the area of Milan, introduces the first in a new series of Jil Sander+collections, featuring durable products, for both women and men, made for life outside of the city.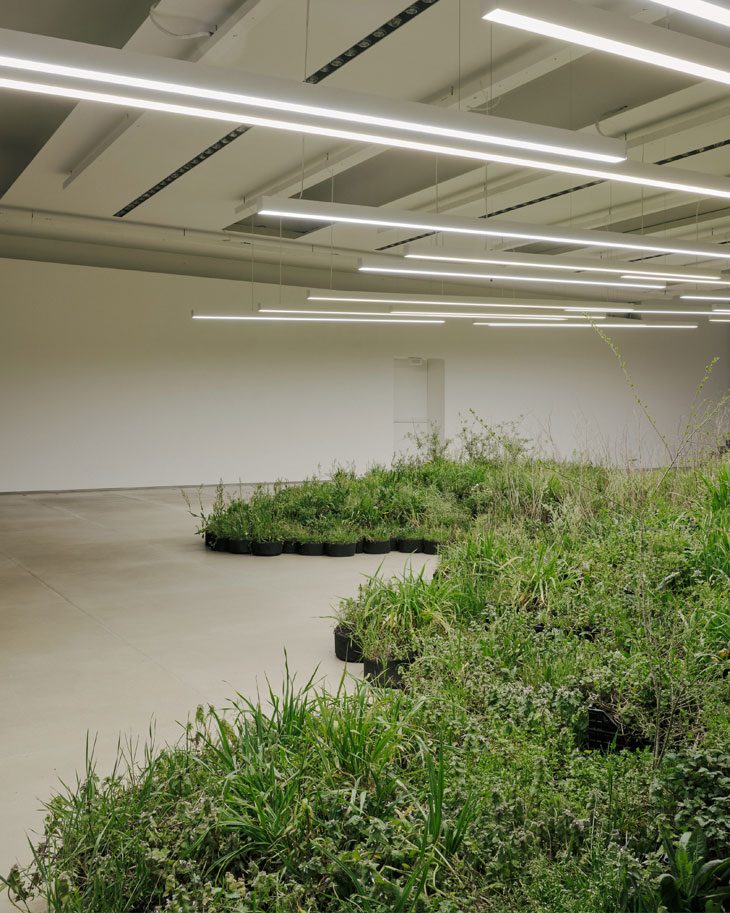 The plants will stay with us. Environmental issues seem, and need to be, more and more well rooted, rather than a trend. We need to be ready to behave in different ways, even uncomfortable and inconvenient, to make a change. We need to find a way to coexist well with nature. The permanent installation of spontaneous plants will be a constant reminder, a catalyst for our awareness. – say Lucie and Luke Meier.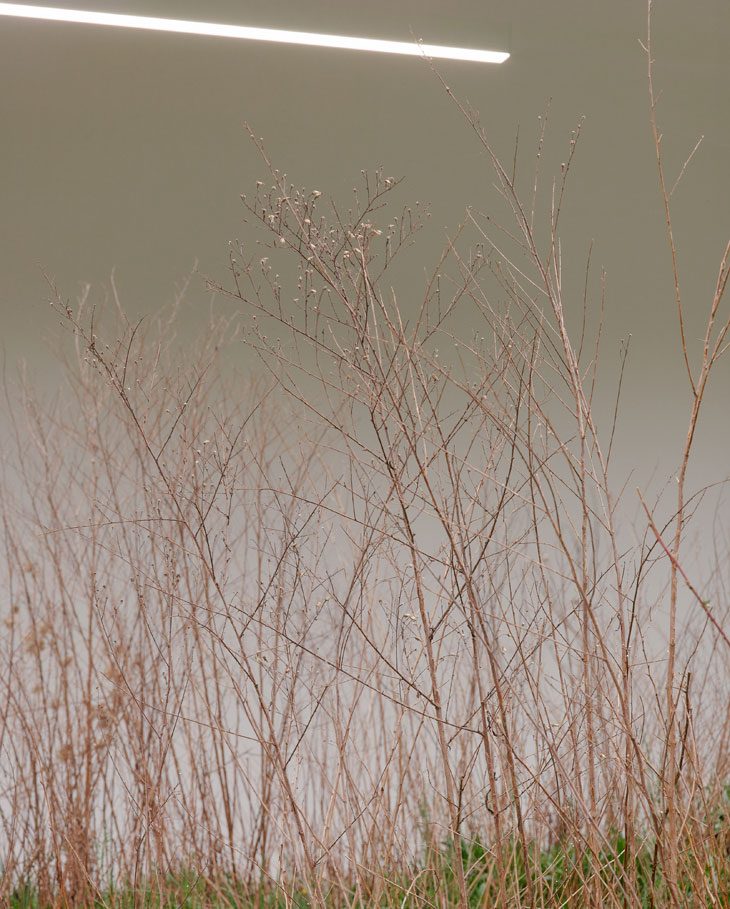 Spontaneous plants break through the fabric of the city, they assert themselves against a logic that seals away access to soil, light, and water – a chance at life. The Field Photographs celebrate these acts of resistance, once you start noticing, you can find them everywhere. These plants are neither singular, spectacular, or of any monetary value. They exist alongside us often on the peripheries of our perception. What happens when these beings are brought to the centre of our lives, when we take them into our care? – says Linda Tegg
The installation will be open daily between April 9th and April 14th from 10am to 8pm.